You all know by now that Brussels has a very special place in our hearts, we've written lots about it before. On our very first trip there we actually had to make extra space in our hearts (and bellies) for Lotus. Yes, we succumbed to this gorgeous caramelised biscuit spread many years ago and we've been living happily with an insatiable addiction to it ever since. We once told Fallon & Byrne – Dublin's foodie mecca – to stock it and they've had it on their shelves ever since!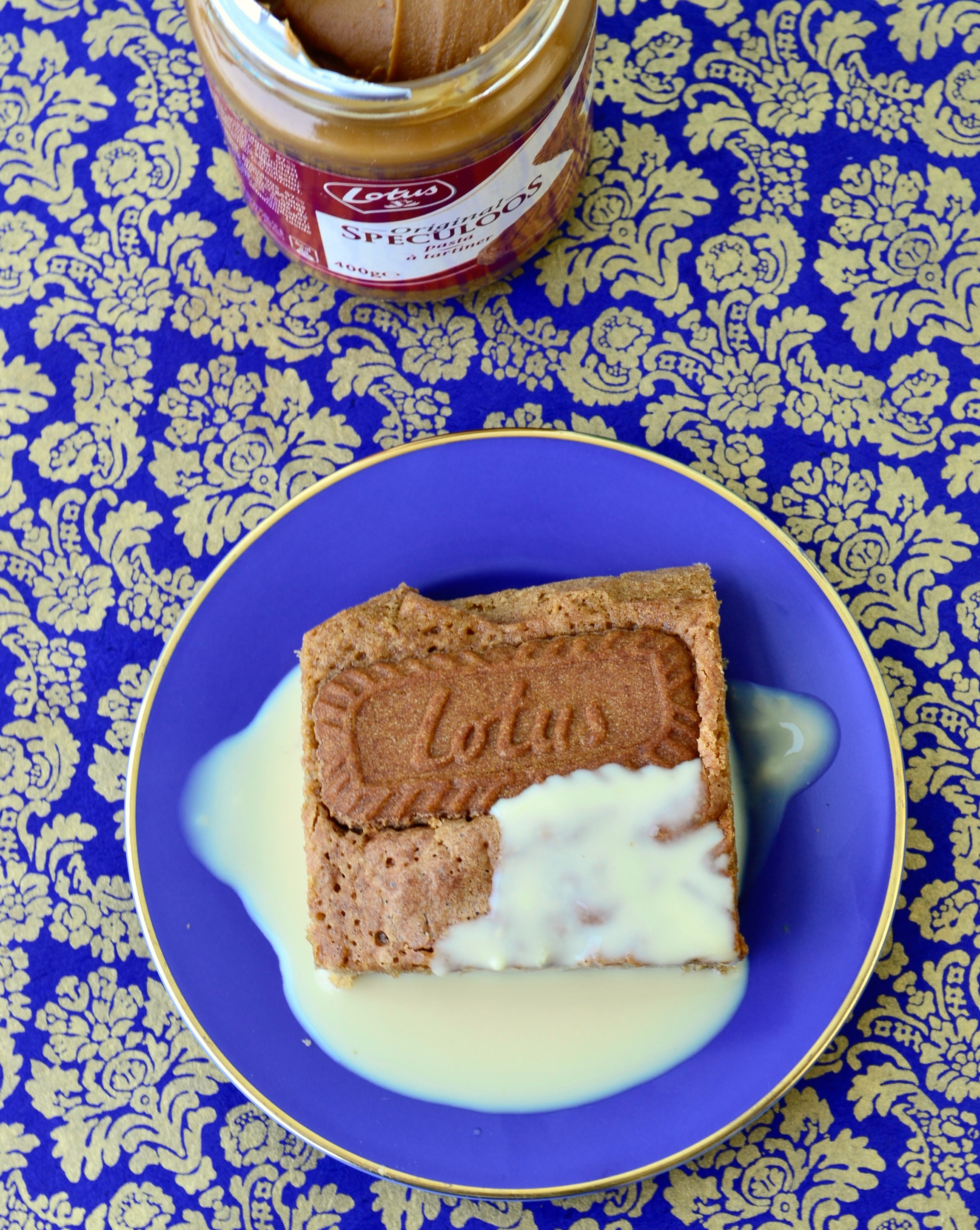 Speculoos is the commonly-held slang for the spread, which is made from crushed brown sugar 'Biscoff' biscuits with a speculaas spice blend of pepper, cinnamon, ginger, cloves, cardamom and nutmeg. It can be called cookie butter, which is a very Americanised name that we refuse to use. It's also widely known now as "crack in a jar" – we tend to agree.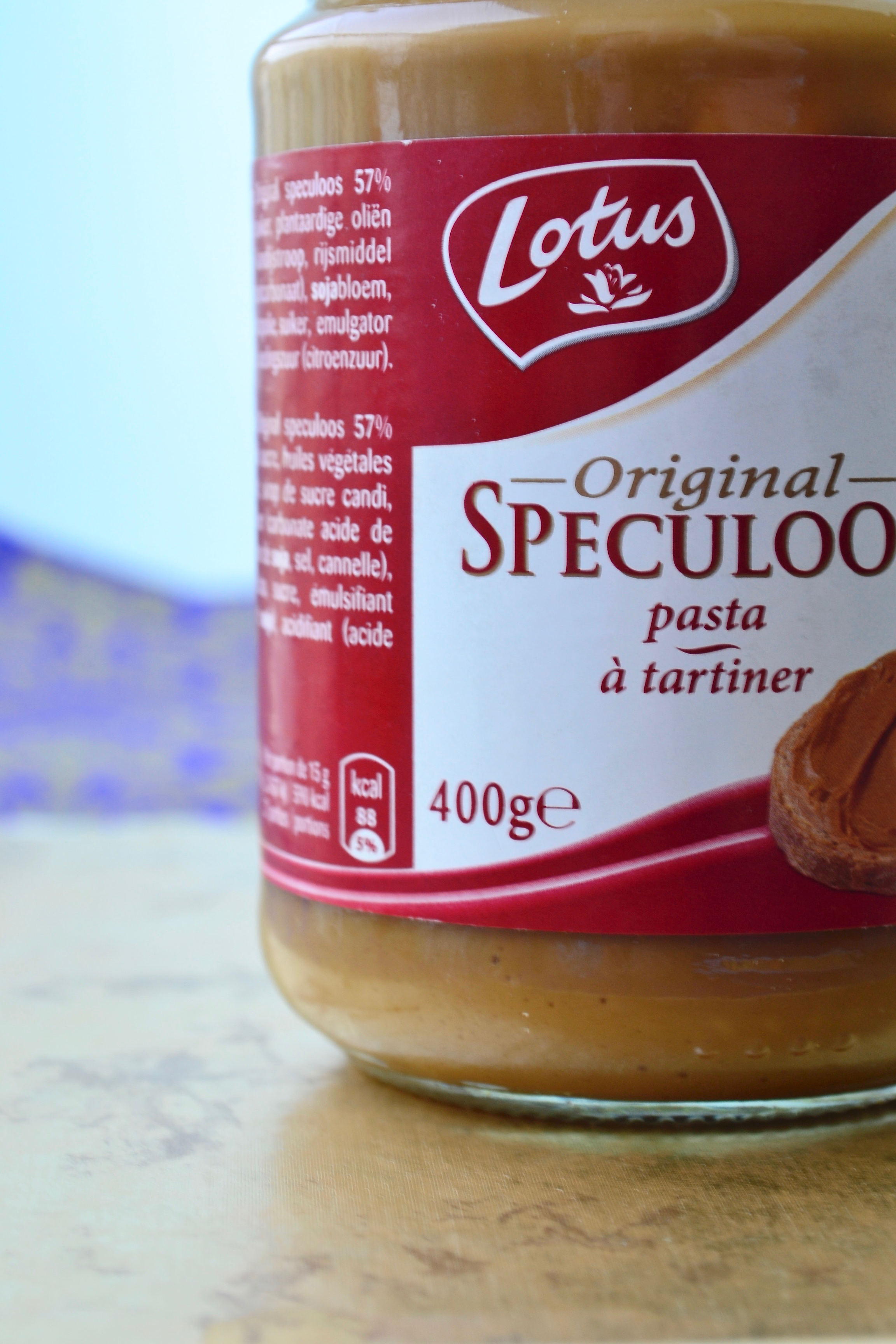 The biscuits this spread is made of in these modern times are actually historic; traditional speculaas shortbread are baked on the feast of St. Nicolas (Sinterklass) in early December in Belgium and The Netherhlands, made using the abundance of spices available to the Dutch from their expeditions and subsequent trade route deep into the East Indies.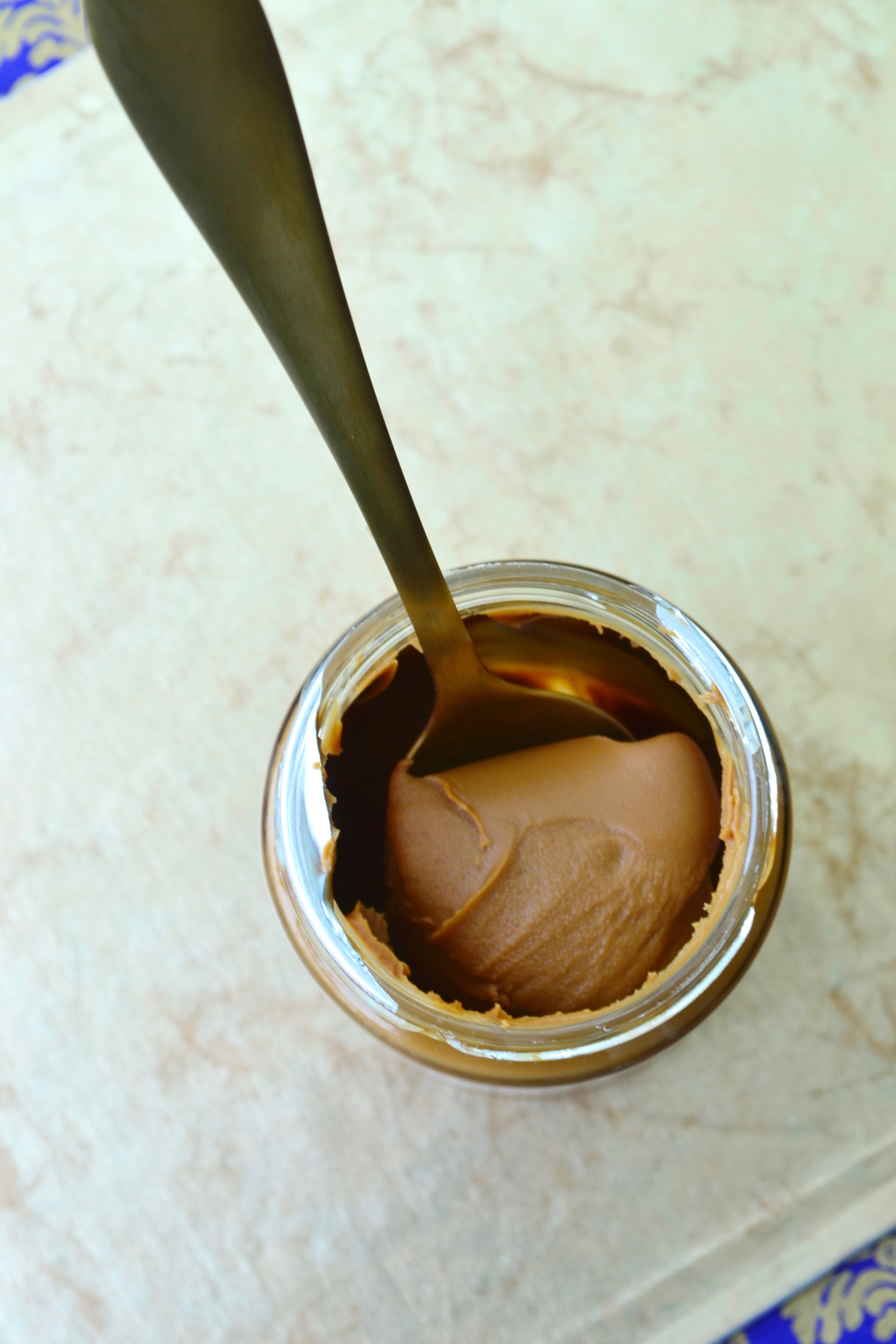 Back to the modern day and returning to GastroGays' own eating habits, we've spread speculoos on crackers; we've put it in porridge; we've baked with it; we've eaten it with a spoon straight out of the jar; there's little that speculoos cannot soothe.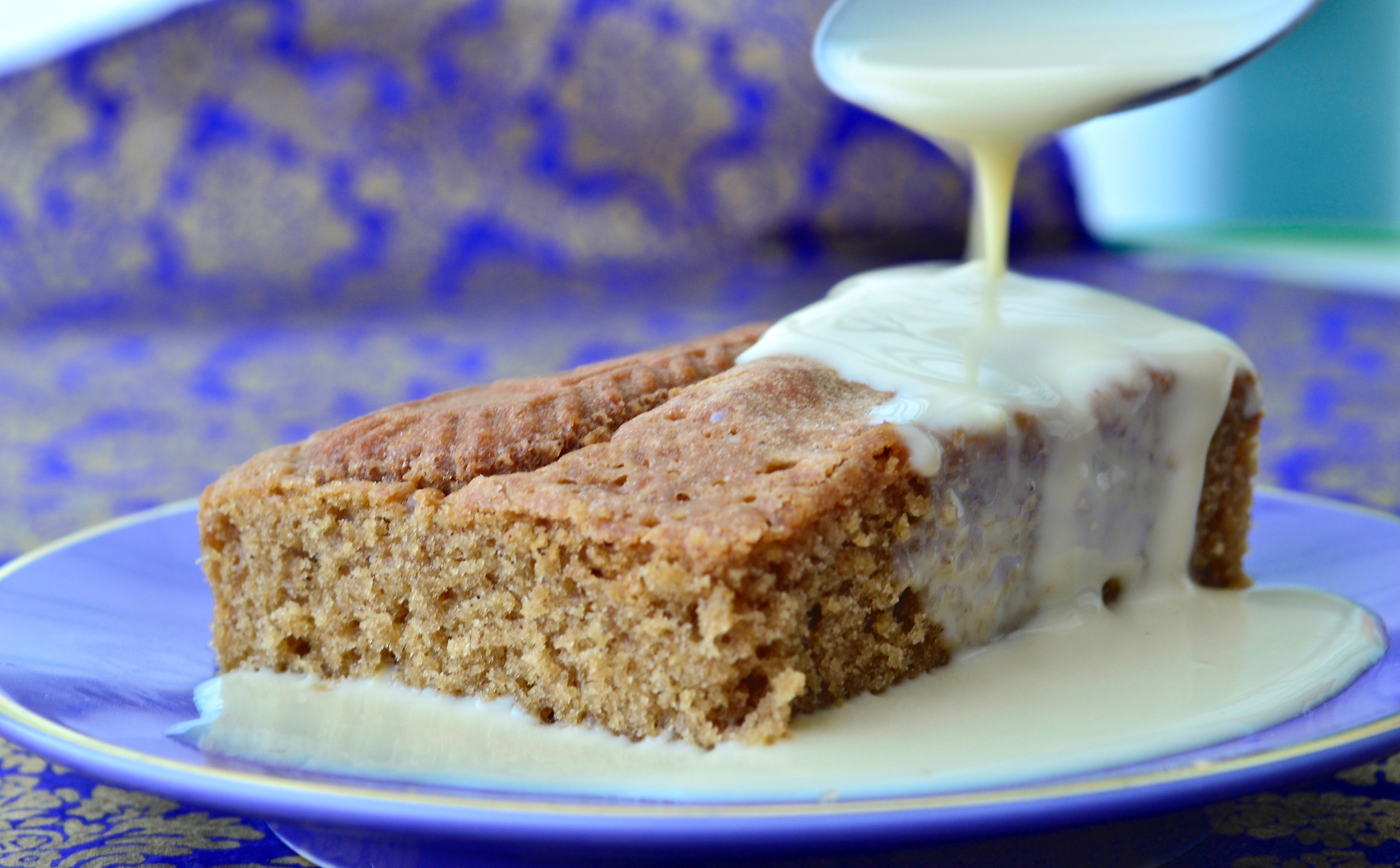 So Lotus (Biscoff) is the most well-known brand across Benelux, France and Germany, but there's lots of different varieties that have popped up in production over the past decade, each with two varieties – crunchy and smooth, just like peanut butter but don't confuse the two, this is peanut butter's mischievous younger cousin who's always trying to get you into trouble.
Did you know that blondies actually pre-date brownies? Felicity Cloake, a constant source of inspiration and enjoyment for us in her 'Perfect' column in the Guardian, delves into the depth of blondies in her The Perfect Blondie article and also, cleverly, illustrates that this dessert (or sometimes treat, whatever your mood) is actually the lovechild of the chocolate chip cookie and the brownie.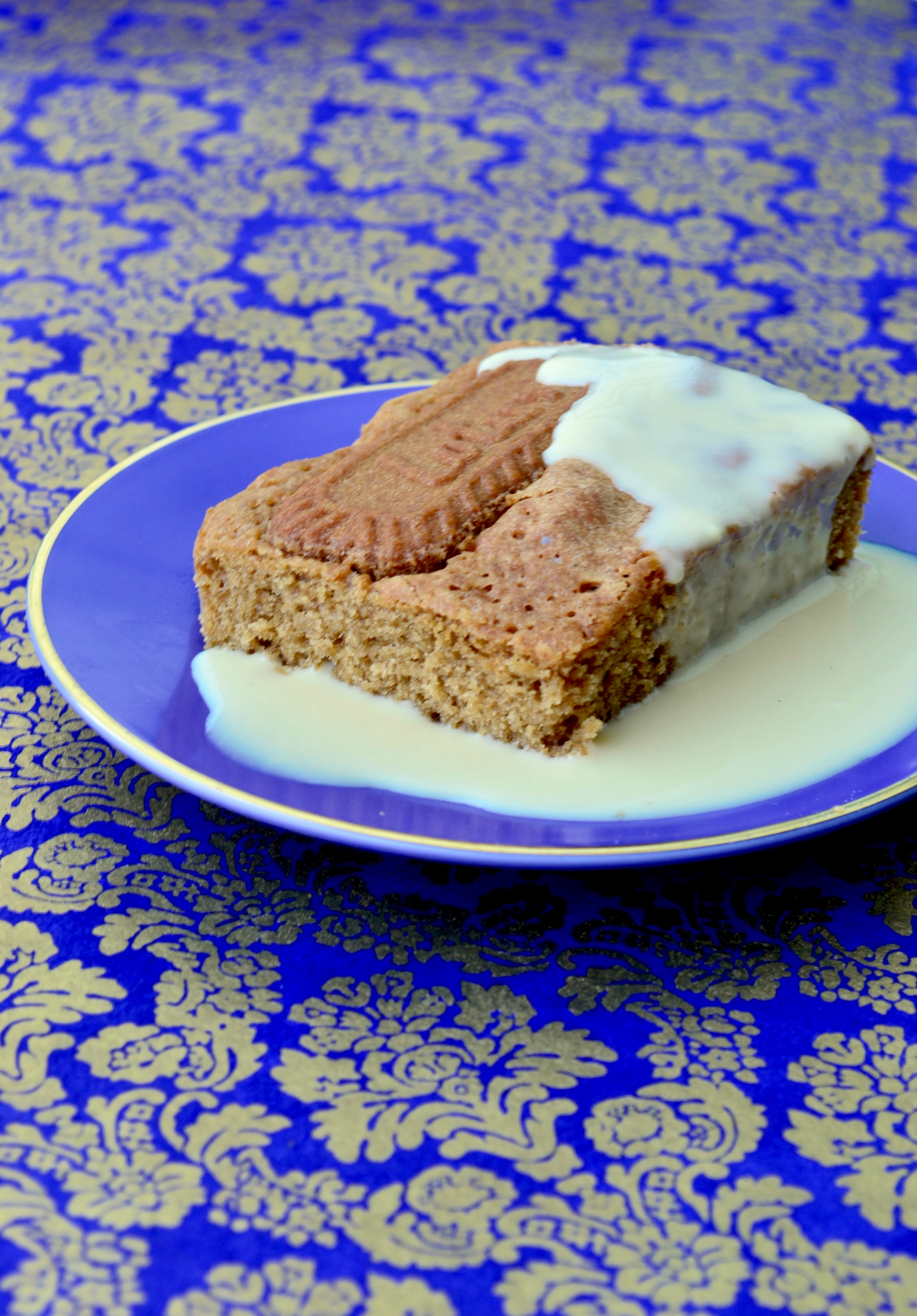 Whatever version you can get your hands on, we guarantee you'll like it! Here, we show you how to transform the usual blondie recipe (saturated as it usually is in brown sugar, white chocolate or peanut butter) into something really magical – spicy, sweet and incredibly comforting. Your tastebuds, colleagues, friends, family, sweet-tooth cravings, PMS rages… will thank us for this one! 👍
These are also incredibly quick, baking in under 30 minutes so great if you need to dash through a dessert or want instant comfort. Cut yourself a generous square and drizzle with warm custard (and some more speculoos, warmed in a saucepan to make it looser and drizzled over the top… bliss!)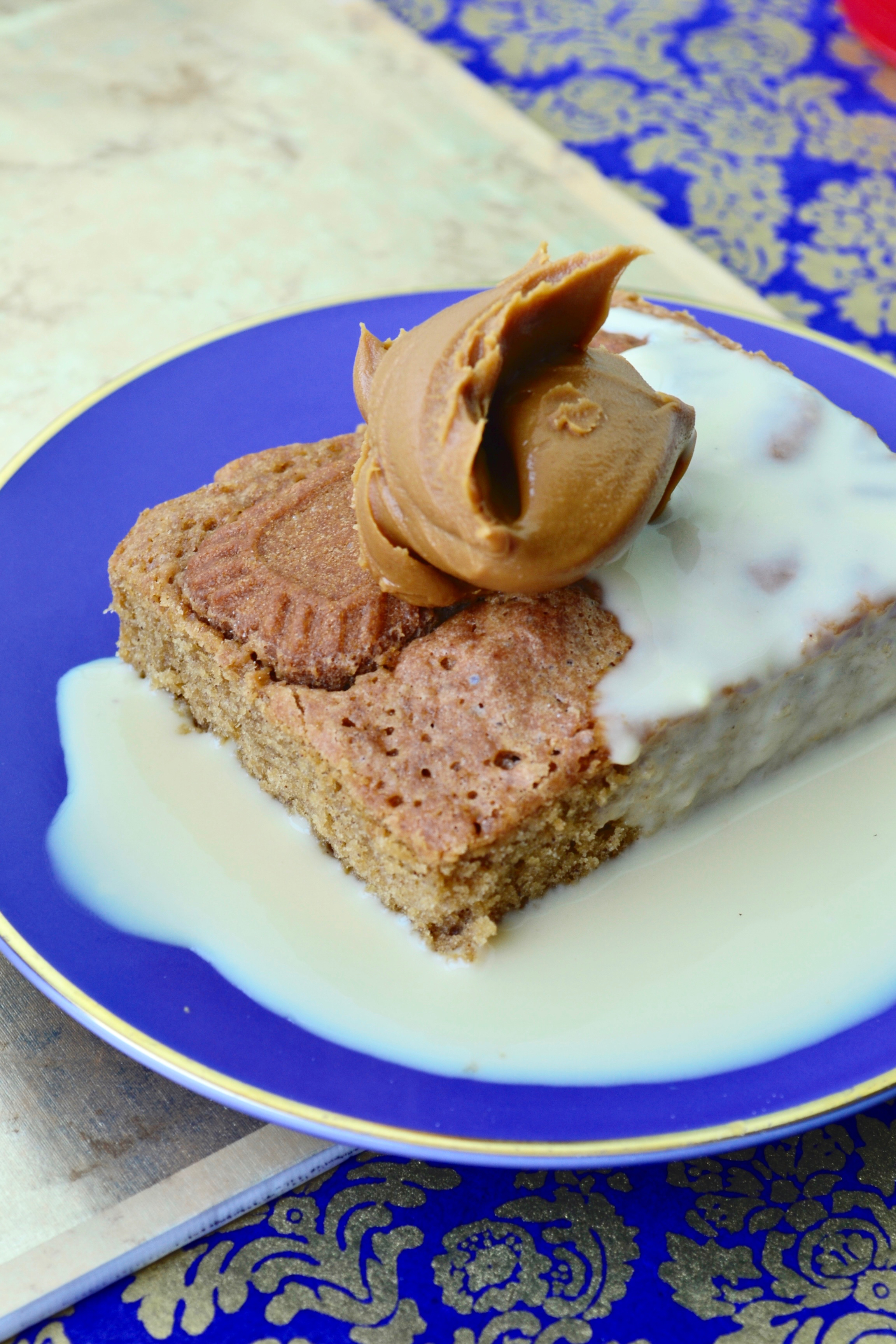 Speculoos Biscoff Blondies
125g butter
200g speculoos spread
100g flour
100g soft dark brown sugar
1/2 tsp baking powder
3 large eggs, free-range or organic
6-8 biscoff biscuits (available in lots of pound shops across UK!)
1/2 tsp salt
1/2 tsp each of cinnamon and cardamom
Vanilla paste or extract, optional but wonderful here
1. Melt the butter and speculoos in a glass bowl over a small saucepan of bubbling water until all combined and liquid, then leave to one side to cool to body temperature.
2. Line a 20cm square springform tin with non-stick baking paper right up to the top (to avoid any unwanted leaks) and set aside. Pre-heat the oven at this point to 170°C.
3. Measure out your dry ingredients (flour, salt, spices and baking powder) in another bowl and your eggs and sugar in a large bowl.
4. Using an electric hand whisk, beat the eggs and sugar until thick and foamy, doubled in size and the mixture leaves traces of a line when drizzled atop itself.
5. Once the speculoos mixture has cooled to body temperature or thereabouts, pour it into the egg mixture, stirring quickly to incorporate, then fold in the dry mixture.
6. Pour into the lined tin and top with the full biscuits. Bake in the centre shelf of the oven for 15-17 minutes until lightly golden on the top – you want it to be under-baked rather than over-baked so keep a close eye. It will continue to cook further whilst cooling in the tin.
7. Allow to almost completely cool in the tin before slicing into squares and serving.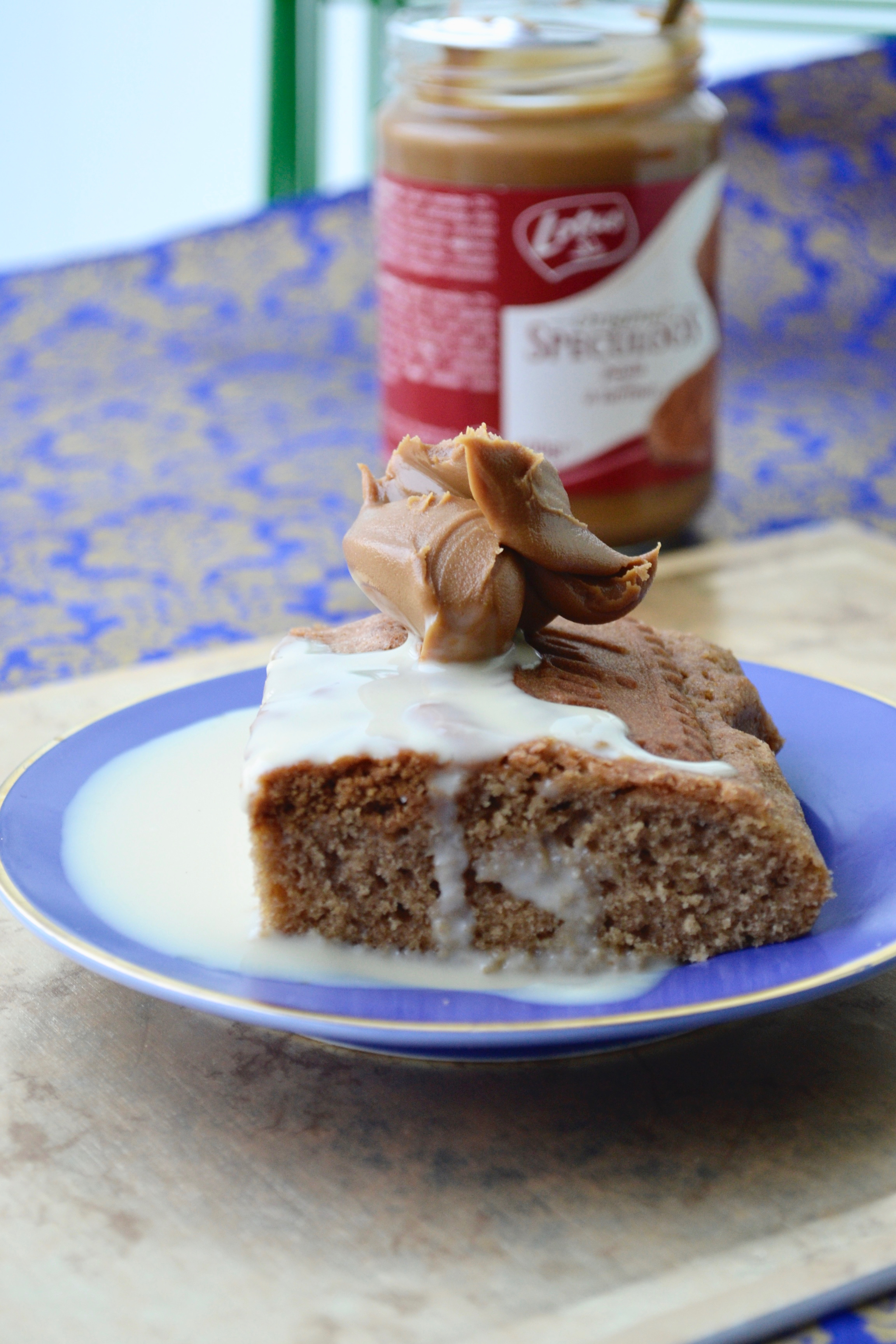 In the words of actual Blondie…. these are 'ATOMIC'. Enjoy!
*Disclaimer: This post is

NOT

sponsored, we paid for all the speculoos/lotus/Biscoff products ourselves and we just love this spread so want to share the delicious magic!