There's a certain moment of dread after you've realised you've just invited someone 'round to cook for them. It falls somewhere between them accepting and you crying at the oven an hour before they arrive, right? 'What if they don't like mushrooms?'; 'I hope there's no wheat allergies at the table'; 'Which one just announced they're vegan?'…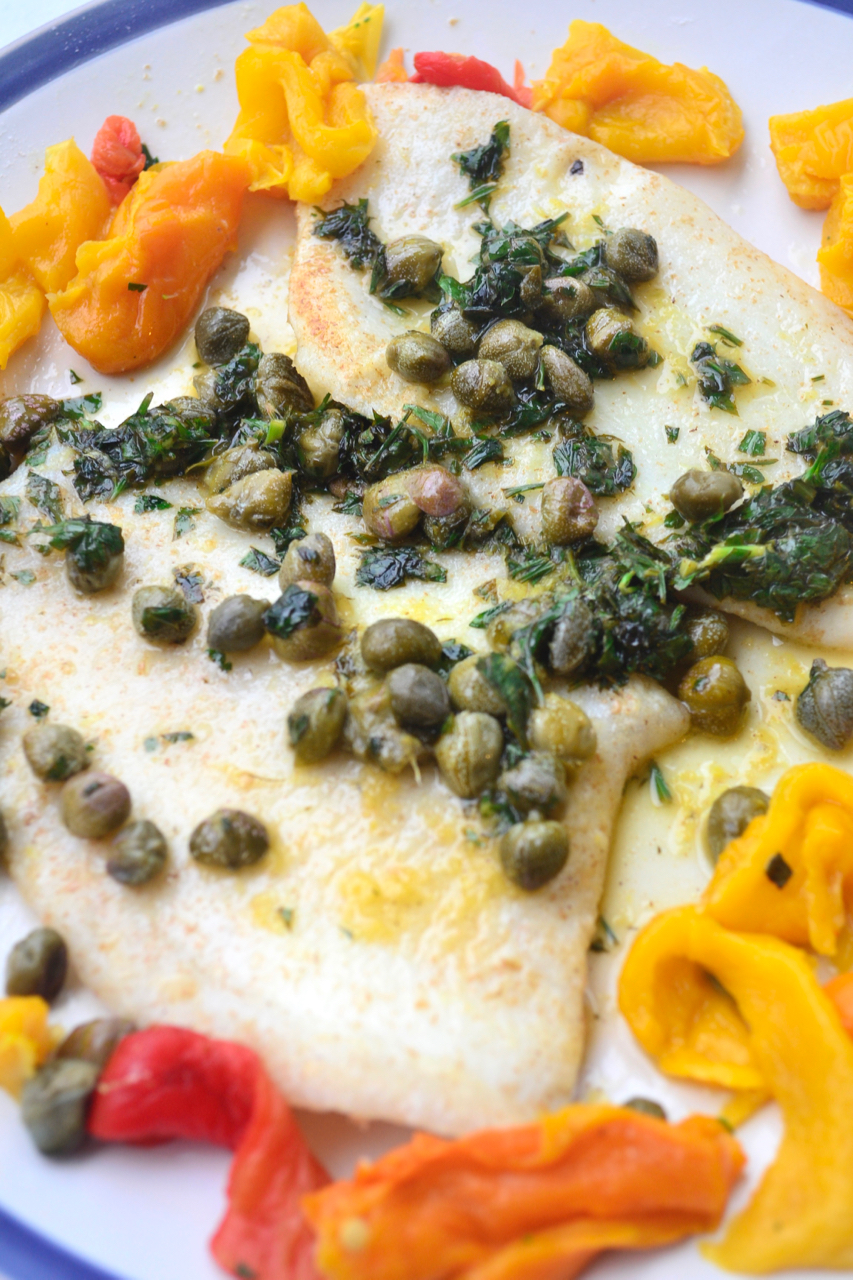 You've probably also spent a couple of hours (or days) before entertaining obsessing over timings like an anxious Come Dine With Me contestant, pleading the day go faster then clawing back at every minute you can muster.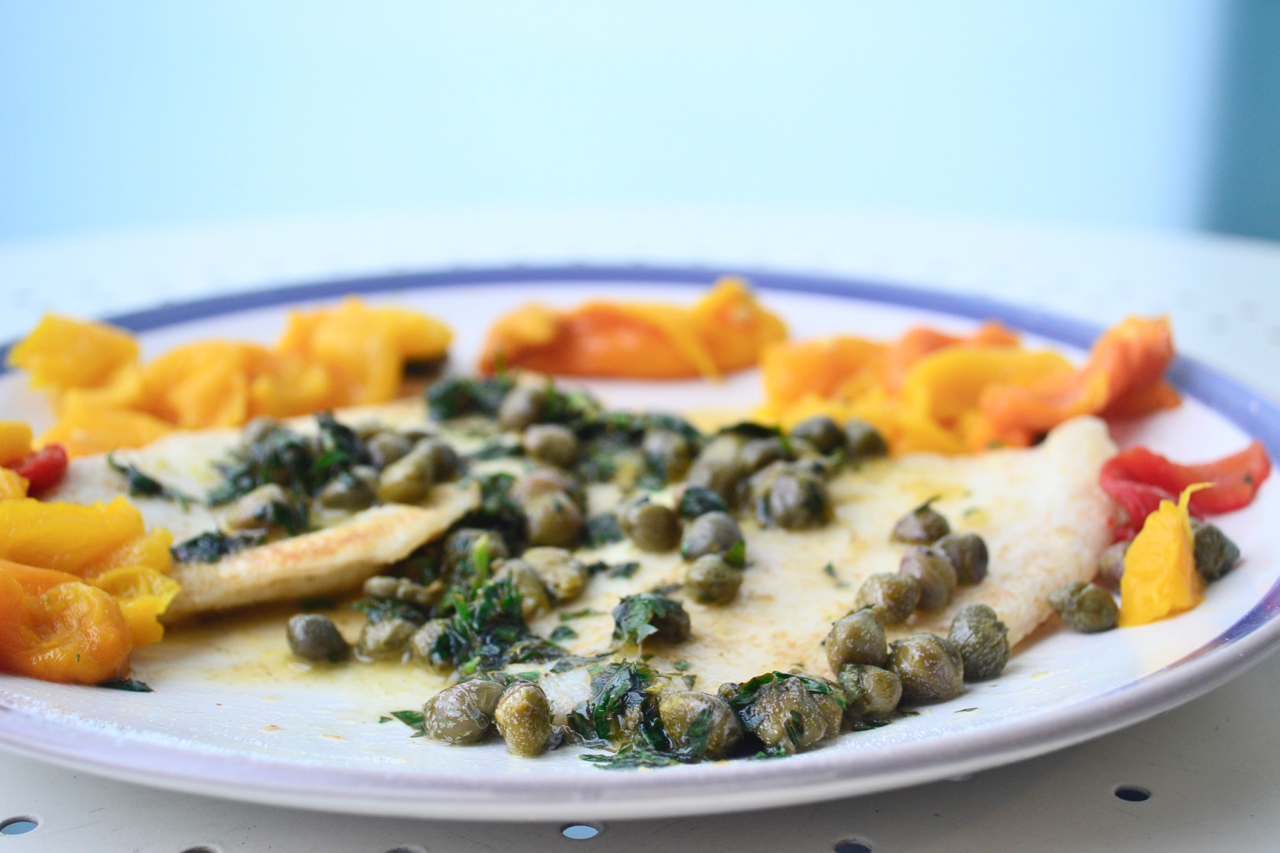 When you cook for people, it's all too often that we psych ourselves, stressing and worrying, and begin to suck out all the enjoyment. It's important not to miss the simple pleasure of breaking bread with others at your table.
If you edit everything down to the basics and then execute them right, it's almost a guarantee of a good meal. This lemon sole dish is our go-to recipe; as great for a light supper for two as it is for a full dinner table. It practically preps itself, it's extremely quick to cook and you're going to want to try this out.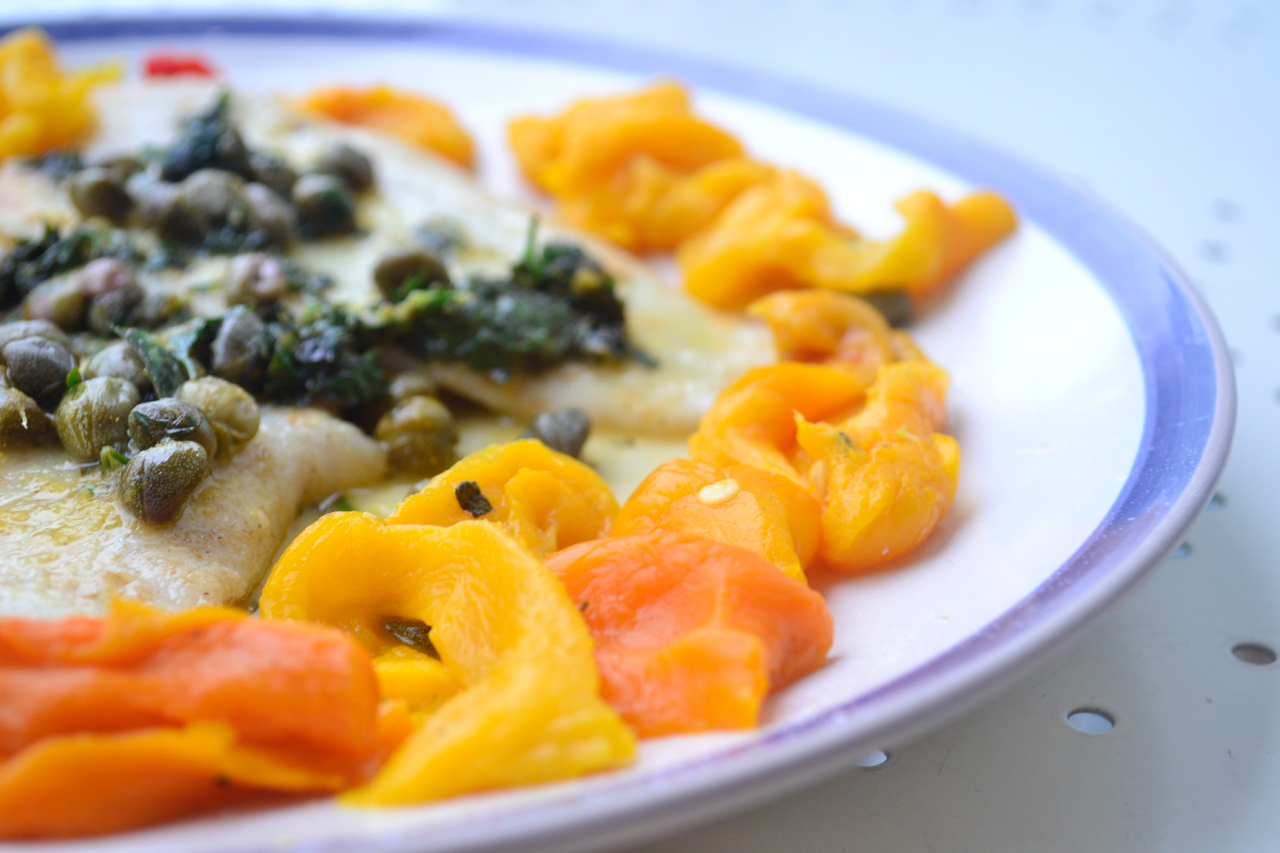 Serving fish shouldn't be exclusively reserved for feminine drag queens.
🐟🍋 Lemon Sole (à la Meunière) 🐟🍋
Serves 2
2 sole fillets (around 180g each)

juice and zest of one large unwaxed lemon

oil and butter, for frying, plus 2 tbsp butter for sauce

a pinch of fresh herbs, try thyme or tarragon

20g flour

a handful of capers

salt and pepper
1. Dredge your fillets of sole (or you could use another flat fish like flounder, plaice or turbot) in well-seasoned flour, then dust off the excess and set aside.
2. Melt 1 tbsp butter and 1 tsp oil together in a non-stick pan until the butter bubbles and fry the fish for 1-2 minutes on each side until just cooked, then rest on a warmed plate. If using herbs, allow them to cook in the pan as the fish does.
3. Swirl a dash of vinegar in the pan to take off any browned juices and pour out, before melting the rest of the butter in the pan. Allow it to bubble, lightly brown and give a nutty flavour before adding in the zest and juice of the lemon.
4. Introduce the capers and let it all bubble and slightly reduce to a light sauce consistency, then pour over the rested fish.
5. Serve this on it's own for a perfect supper, or bulk it out with buttery soft mash or roasted root vegetables for a main meal. We've served it in the pictures here with gorgeous slow-roasted and de-skinned peppers.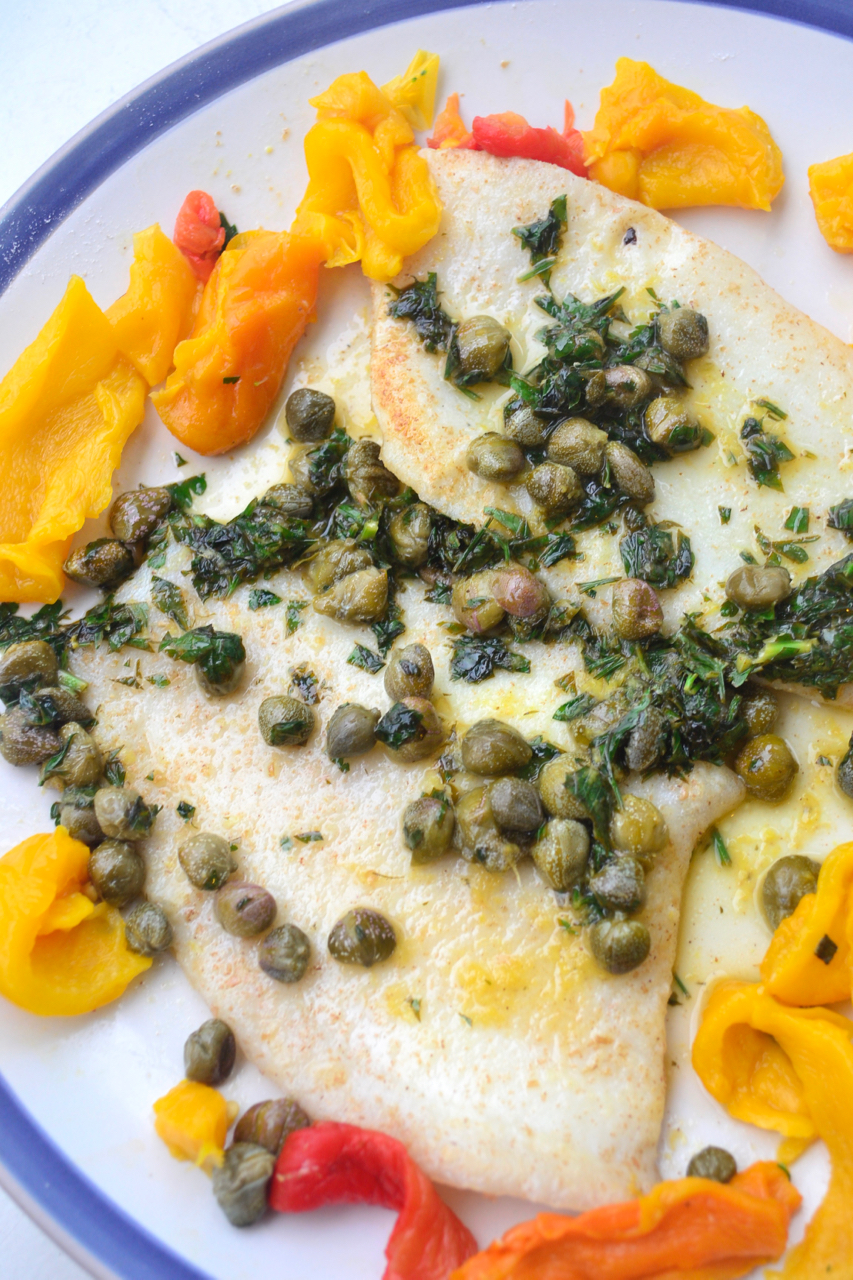 This recipe for lemon sole originally appeared in Gay Times Magazine, where we're the food columnists with a monthly recipe. Do follow GT on Twitter, Facebook or Instagram and subscribe to the magazine if you like!