Don't you just hate it when you wait all summer long for the temperature to hit BBQ levels to look forward to an al fresco feast? Often, BBQ food can disappoint, especially sad 'ol hot dogs. Shoving a slimy smoked sausage into a dry roll and drowning it in ketchup isn't the most flavoursome thing in the world, nor are under-seasoned burgers or burnt-to-a-crisp steak.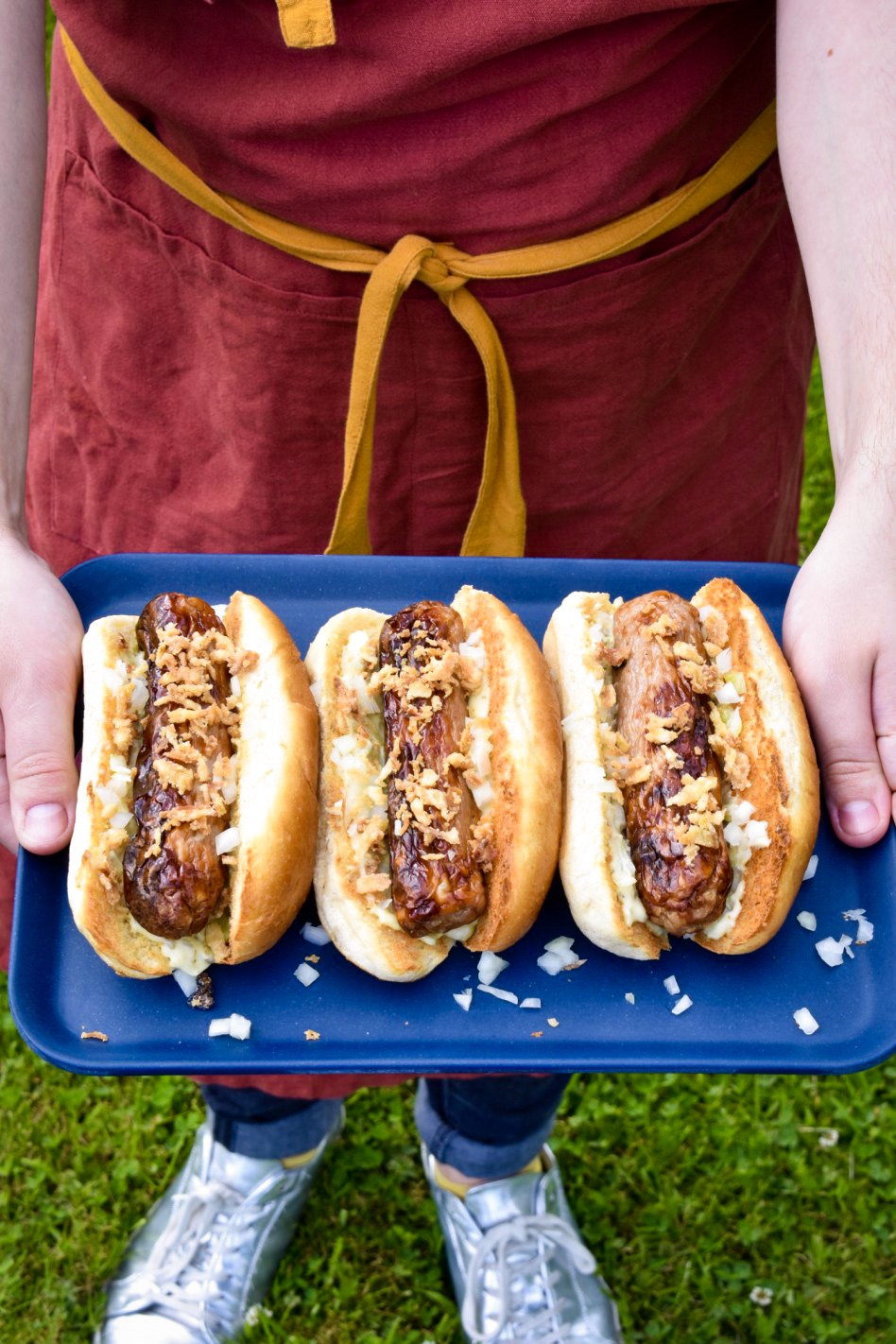 Here are two simple recipe ideas which will amp up the flavour of your hot dogs, just by combing a few key flavours which you'll no doubt have in your fridge or cupboard.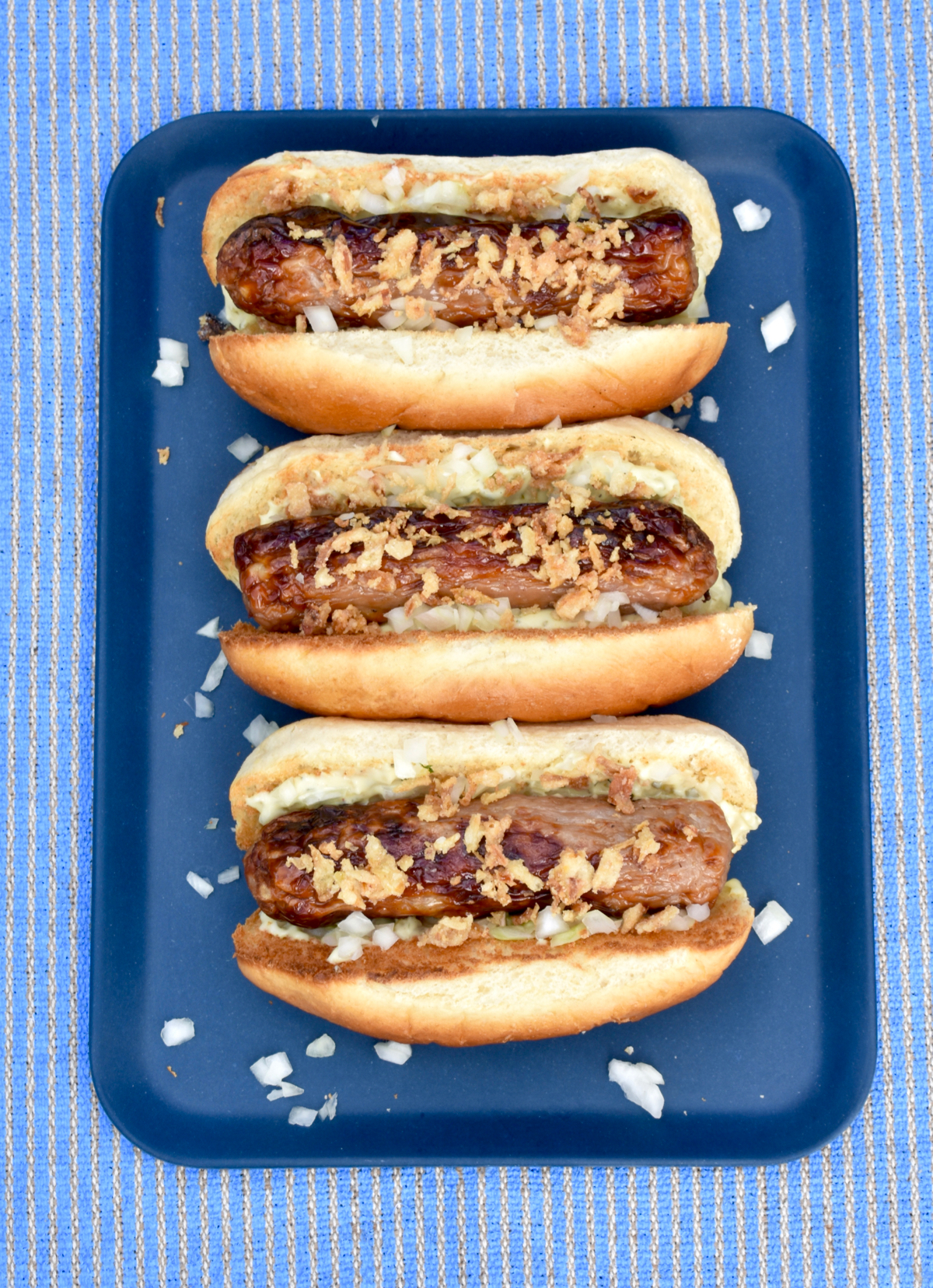 Icelandic Style Hot Dogs
Serves 6
Not a place you'd expect hot dogs to be popular, but the Scandinavians love 'em! In Iceland, where organic farming of sheep is one of their biggest industries, the sausages are made with some of the most flavoursome lamb you'll ever try. A small stand by the harbour in Reykjavik sells "Pylsur" (Icelandic for Hot Dog), which is sold classically with a remoulade sauce and two different styles of onion. Here's how to make it!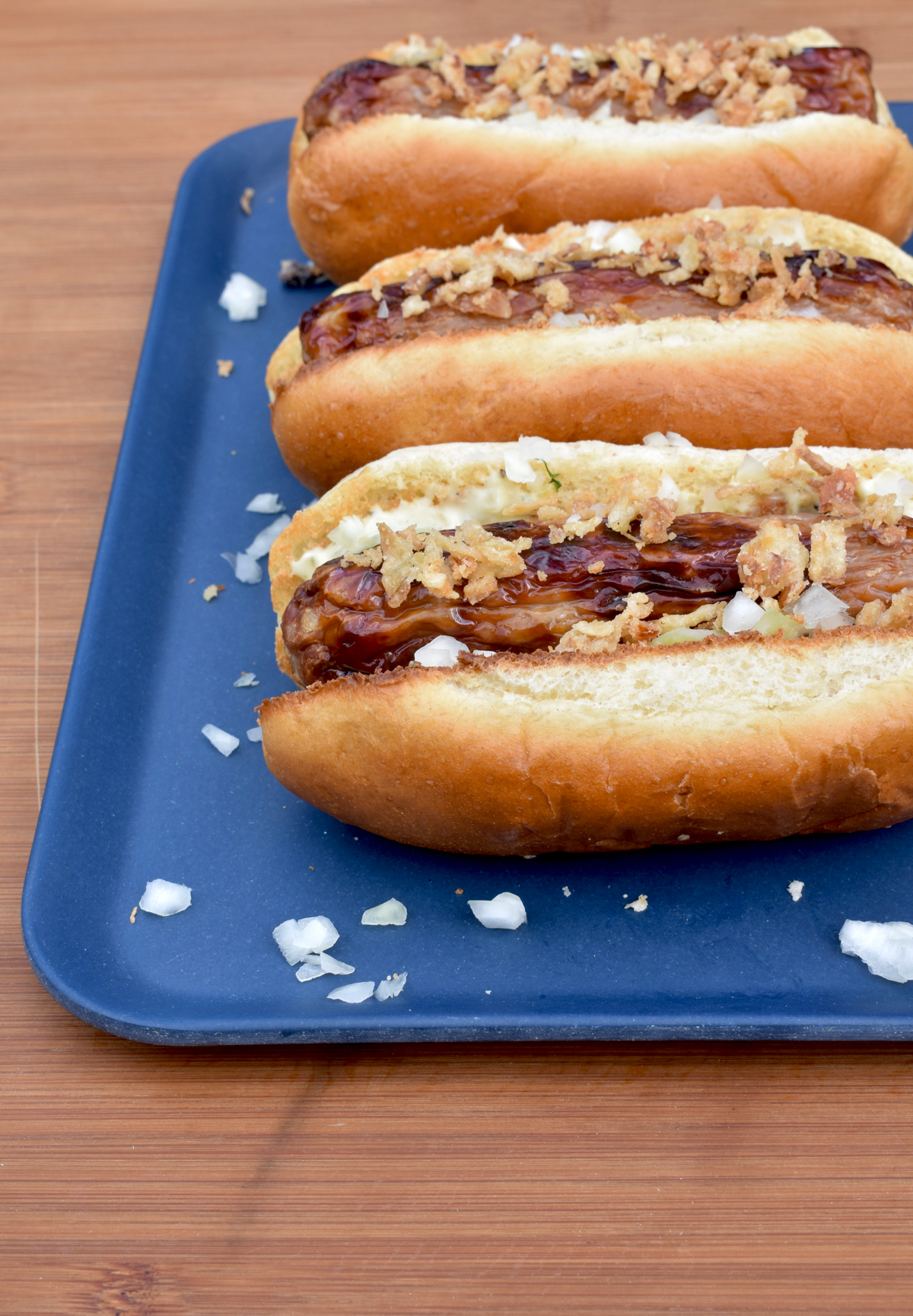 Remoulade sauce
:
2 cups of mayonnaise (around 220g)

2 tsp mustard

1 tsp curry powder

75g finely chopped gherkins

1 tsp capers, finely chopped

a squeeze lemon juice

Fresh dill, a few fronds chopped

salt & pepper
Other ingredients:
6 large sausages (we use

M&S Posh Dogs

here)

Brioche Hot Dog Buns, lightly toasted

Crispy Fried Onions (available in large supermarkets and

IKEA

)

1/2 white onion, finely diced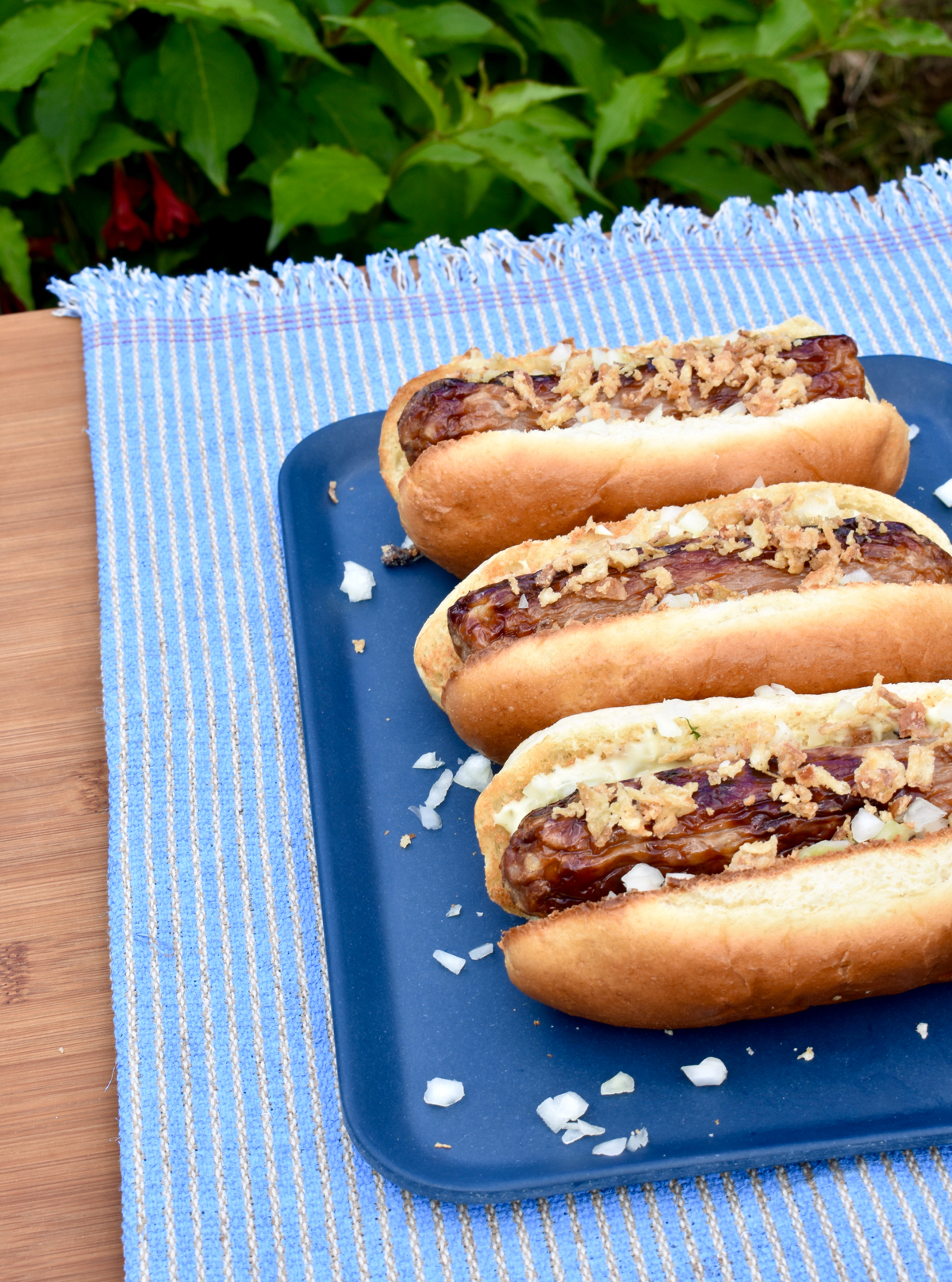 Method
1. Cook the sausages according to instructions- remember if you are going to BBQ them, cook them indoors first and finish off on the BBQ.
2. Combine all the ingredients of the remoulade sauce in a bowl and incorporate together. Taste continually for seasoning.
3. Very lightly toast the hot dog buns under a grill.
4. Layer up the hot dog, starting with the remoulade, then the raw onion. Place the hot dog on top, then sprinkle over a handful of crispy fried onions.
Mexican Taco Hot Dogs
Serves 6
We know… absolute notions! But hear us out: We're big fans of tacos and wraps, but they don't seem to feel too much at home at BBQs despite the fact the fresh, spicy flavours work so well in the summer heat.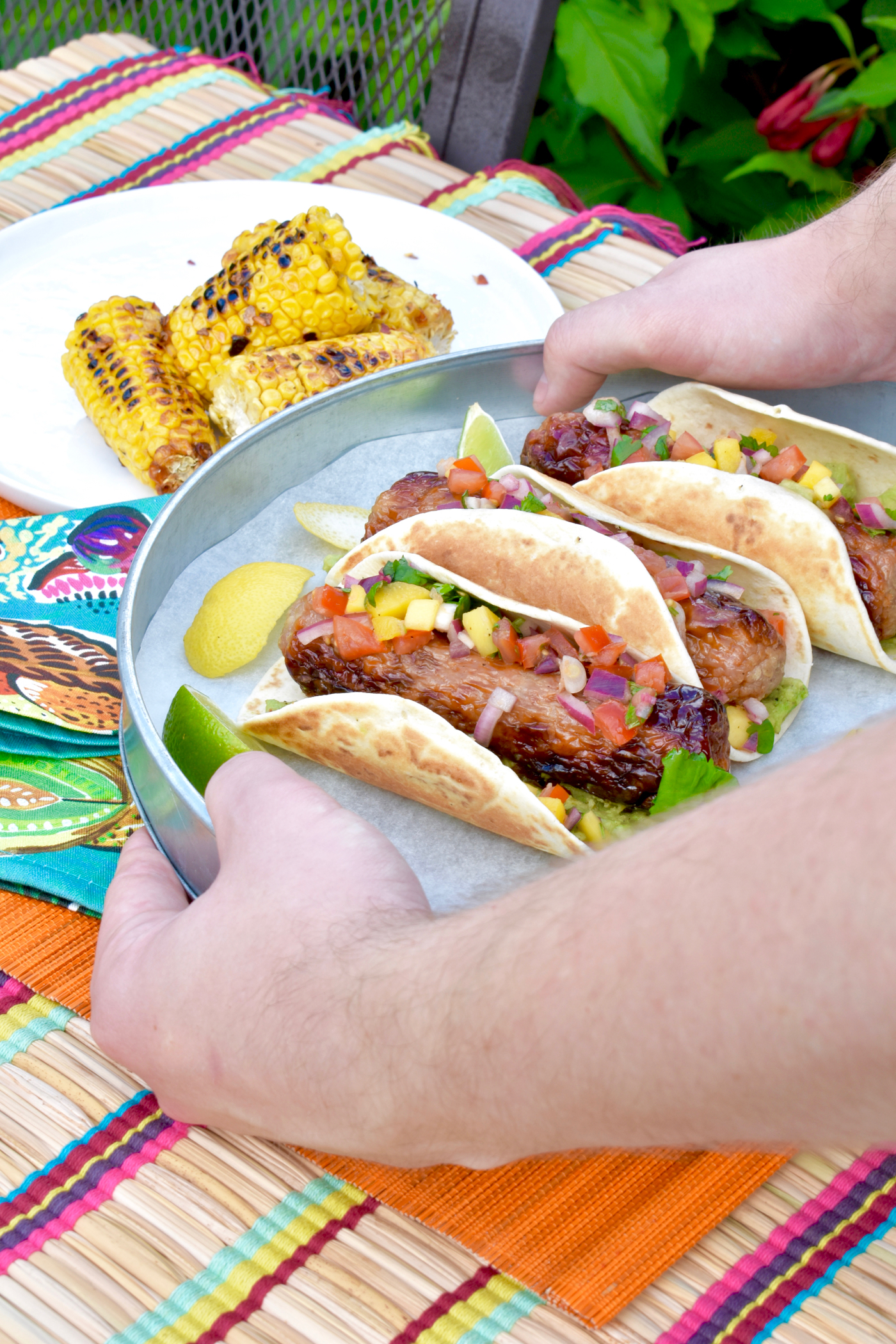 Replacing the bread rolls with small soft taco wraps can also make it feel less heavy, leaving a bit more room for other delicious BBQ treats!
For the Guacamole
2 avocados

1 small clove of garlic

juice of half a lemon

salt and pepper

dash of tabasco and some dried chilli flakes
For the spicy salsa
1 mango, peeled and cubed

1 small red onion, finely diced

A couple of tomatoes, finely diced (2 large, or about 8-10 cherry tomatoes)

A thumb-sized piece of ginger, finely grated

A couple of dashes of tabasco

Juice of half a lemon

Salt, pepper and 1 tsp of caster sugar

1/2 a red chilli, de-seeded and finely diced (optional)
Other ingredients
6 soft white taco wraps

6 large sausages (we use M&S Posh Dogs here)

coriander for garnish
Method
1. For both the guacamole and salsa, you simply just need to combine all ingredients in a bowl and taste for seasoning and spice.
2. Begin to layer up by placing guacamole on the base, resting the hot dog on top, then top with a tsp or two of the spicy salsa. Optional: add a dollop of sour cream and some jalapeños if you like.
3. Serve with sides like a cornbread, bean salad, frijoles or griddled corn.