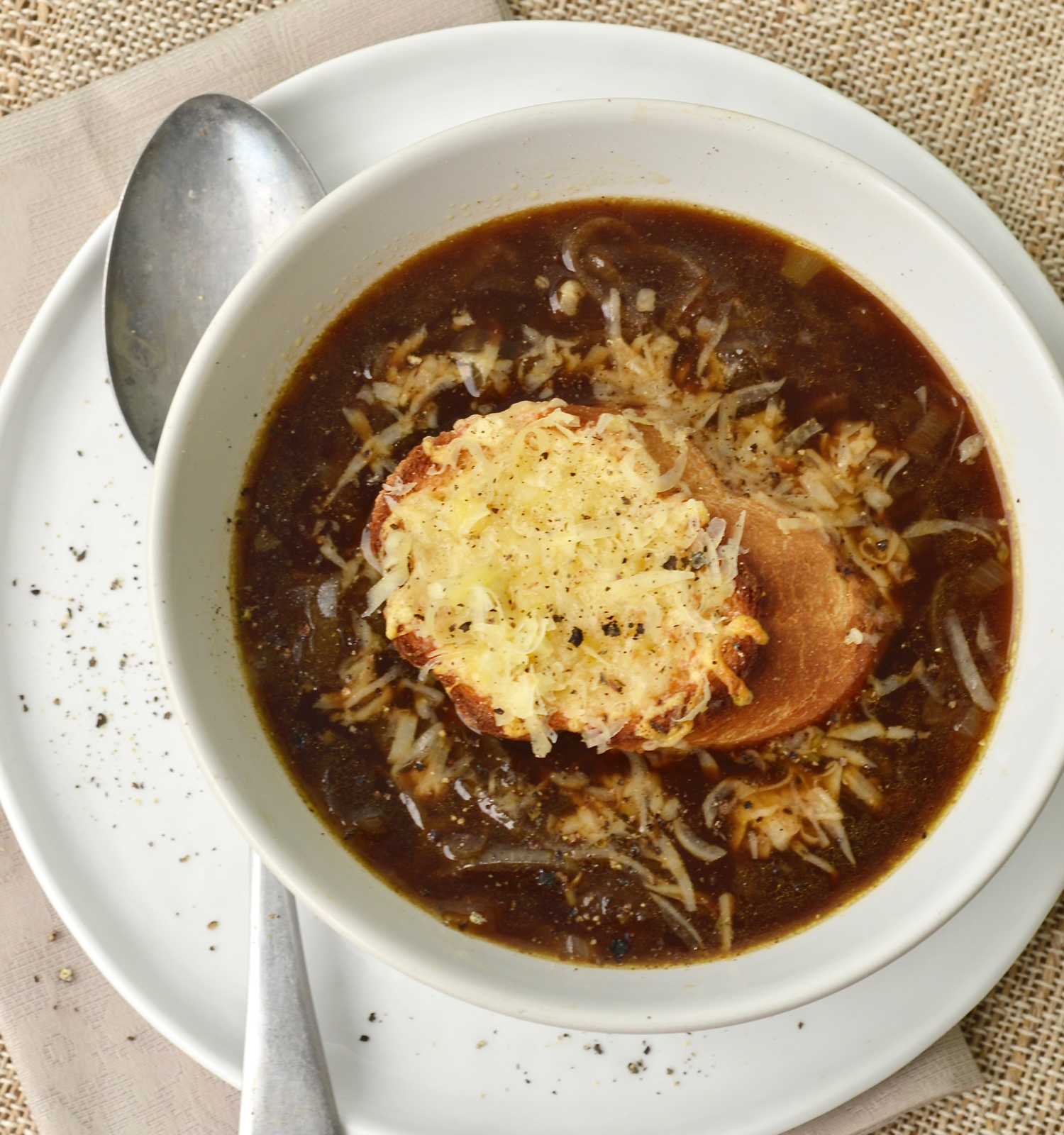 We've just come back from Paris and there's nothing quite like French cuisine in the colder months, it's really what it's all about – warming soups, rich casseroles and indulgent carb and fat-laden dishes that warm you up from within. This French onion soup is so simple and straightforward to make, yet tastes like its been bubbling away on the stove top for hours…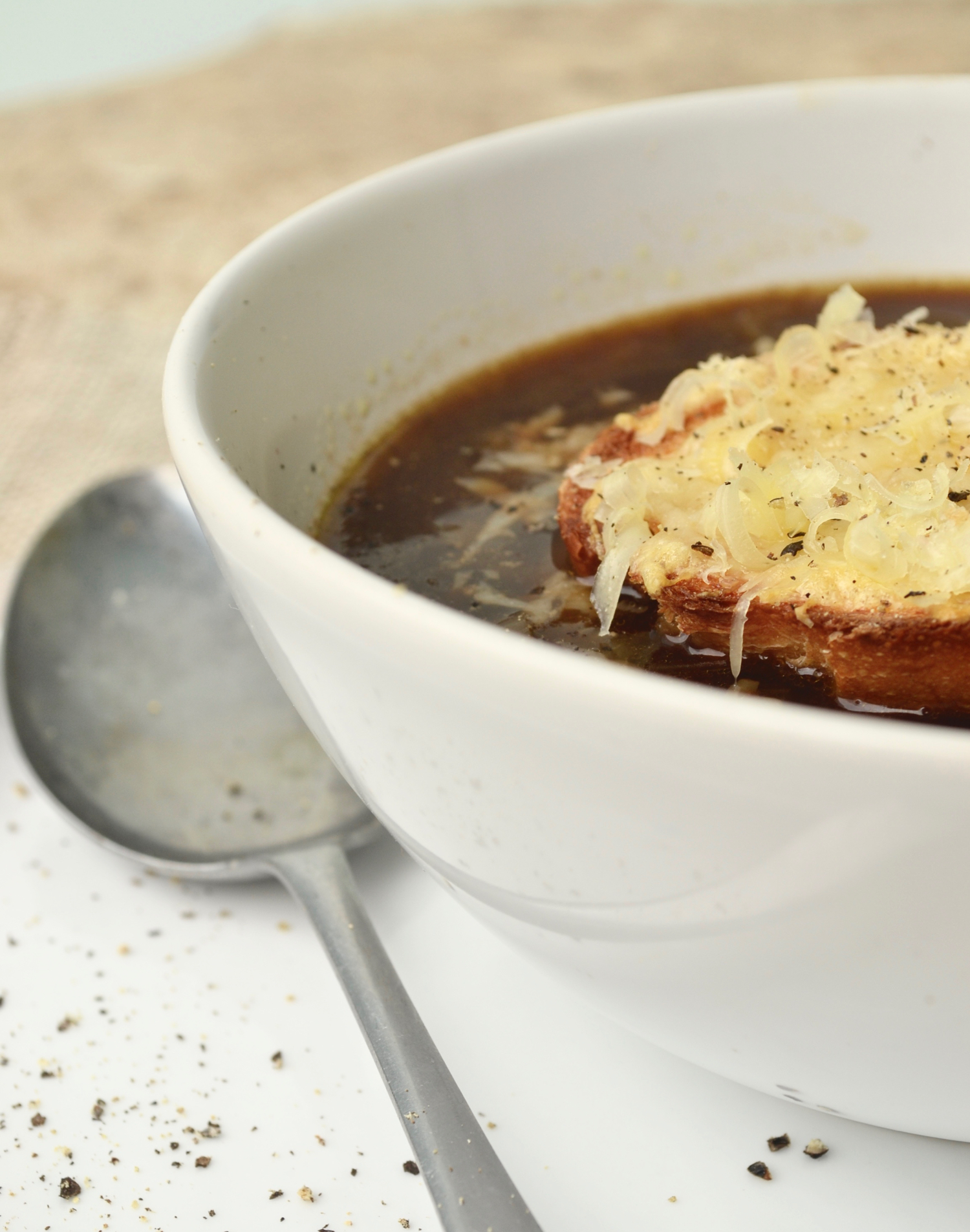 Great as a flavoursome yet impressively frugal Christmas starter or a failsafe dinner party recipe to have in your repertoire, this immediately transports us to that feeling of dining in a French bistro – especially when generously topped with Comté or Gruyère.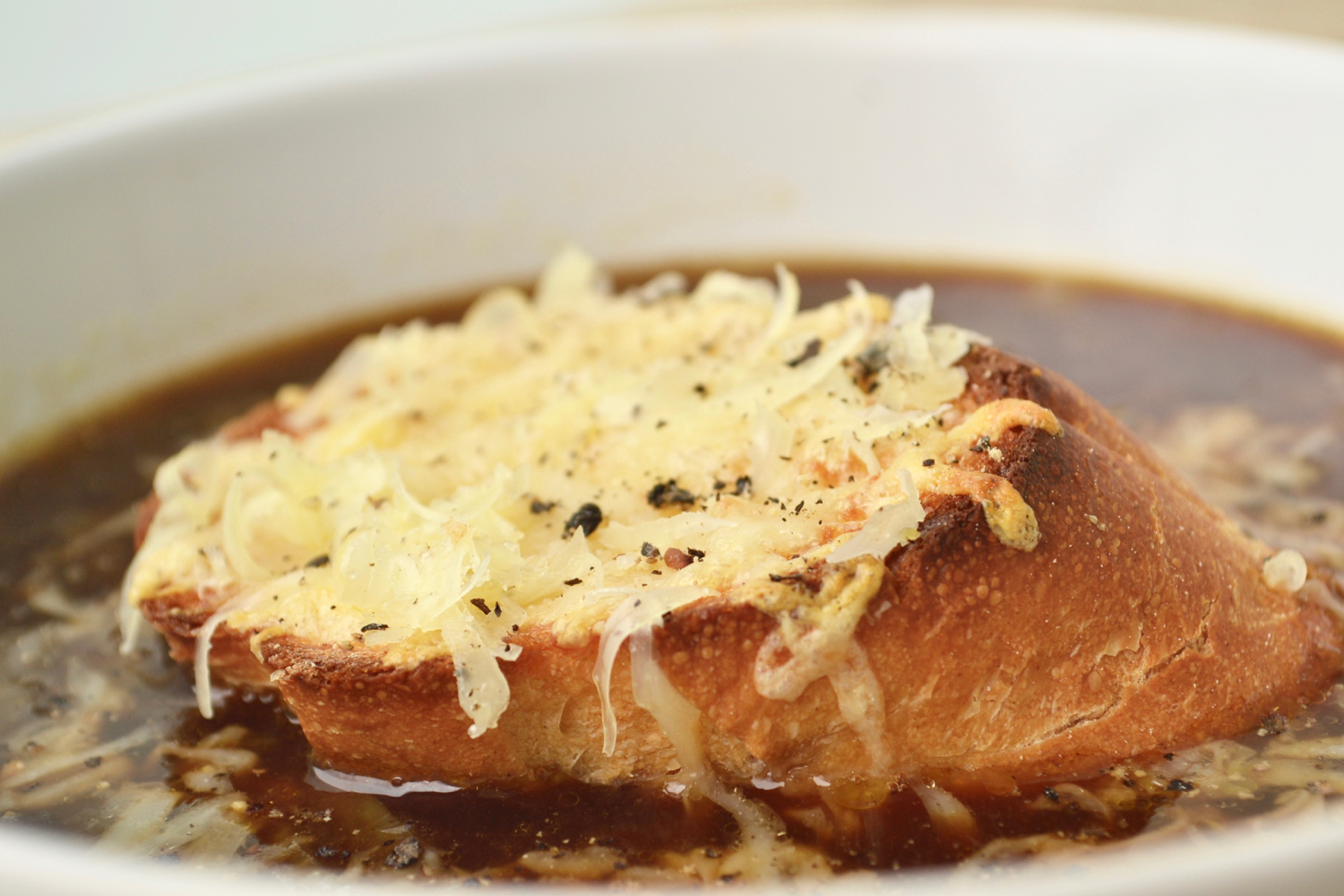 French  Onion Soup
Serves 2
500g onions, halved and sliced in crescents

2 large cloves of garlic, minced

1 small glass of French white wine

750ml good beef stock

2 tbsp dark brown sugar

1 tbsp flour

1 Baguette

Comté cheese (or Gruyère)

salt and pepper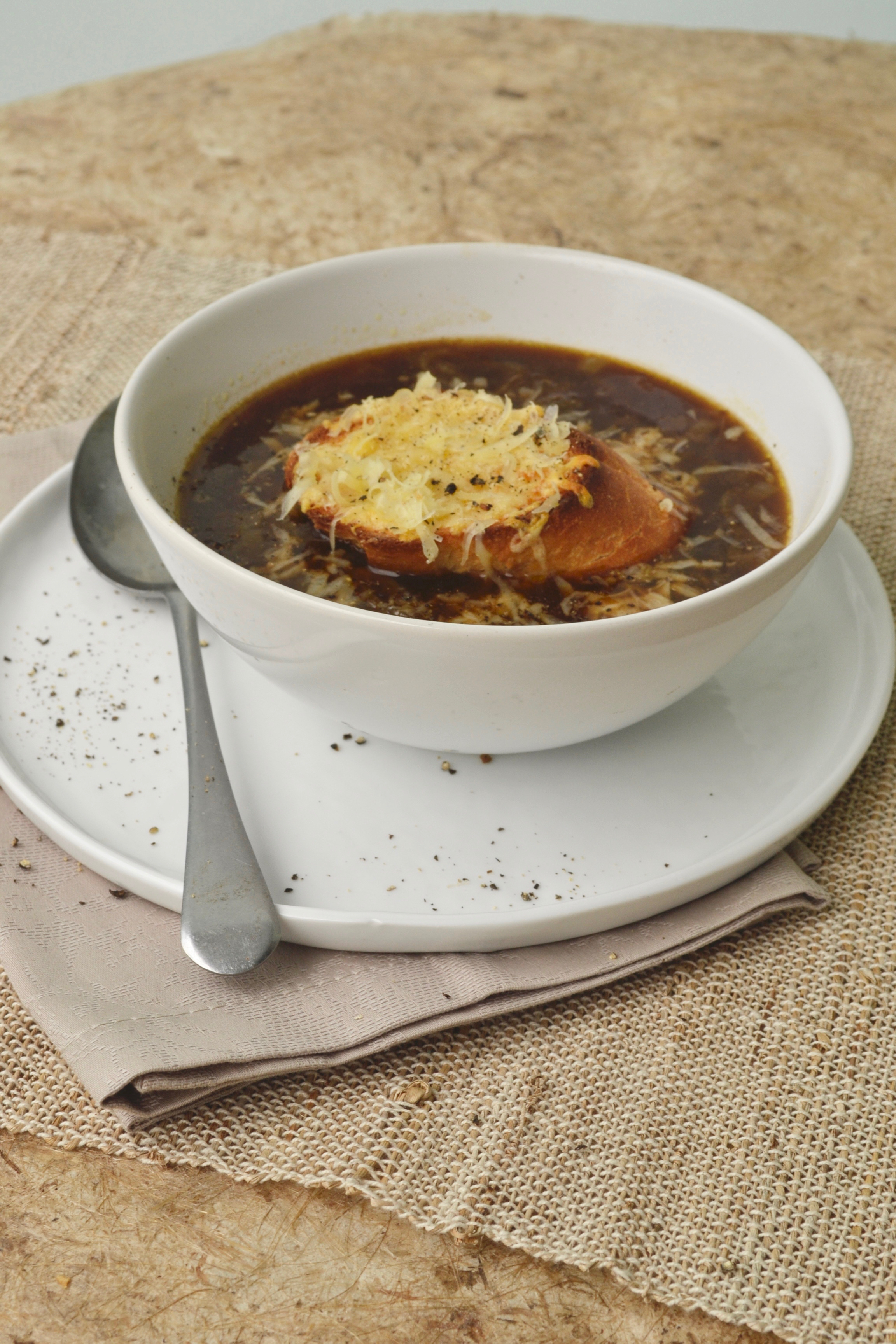 1. Slice the onions in half and then slice into crescents whilst you heat a heavy bottomed saucepan on medium-low with a bit of butter and some oil melting in it.
2. Fry the onions for ten minutes with the lid clamped on to soften before taking off the lid, adding in the garlic and sugar and cook for a further 10 minutes, uncovered.
3. Stir every two or three minutes as the onions sweat, turn a dark caramel colour and almost become sticky.
4. Prepare your beef stock – whether you use a cube, liquid pot or fresh – whilst you add a tablespoon of flour to the onion mixture, stirring well into the onions.
5. Splash in the wine to help de-glaze the pan, followed by the beef stock. Allow all to come to temperature and serve with grilled rounds of baguette topped with melted Comté.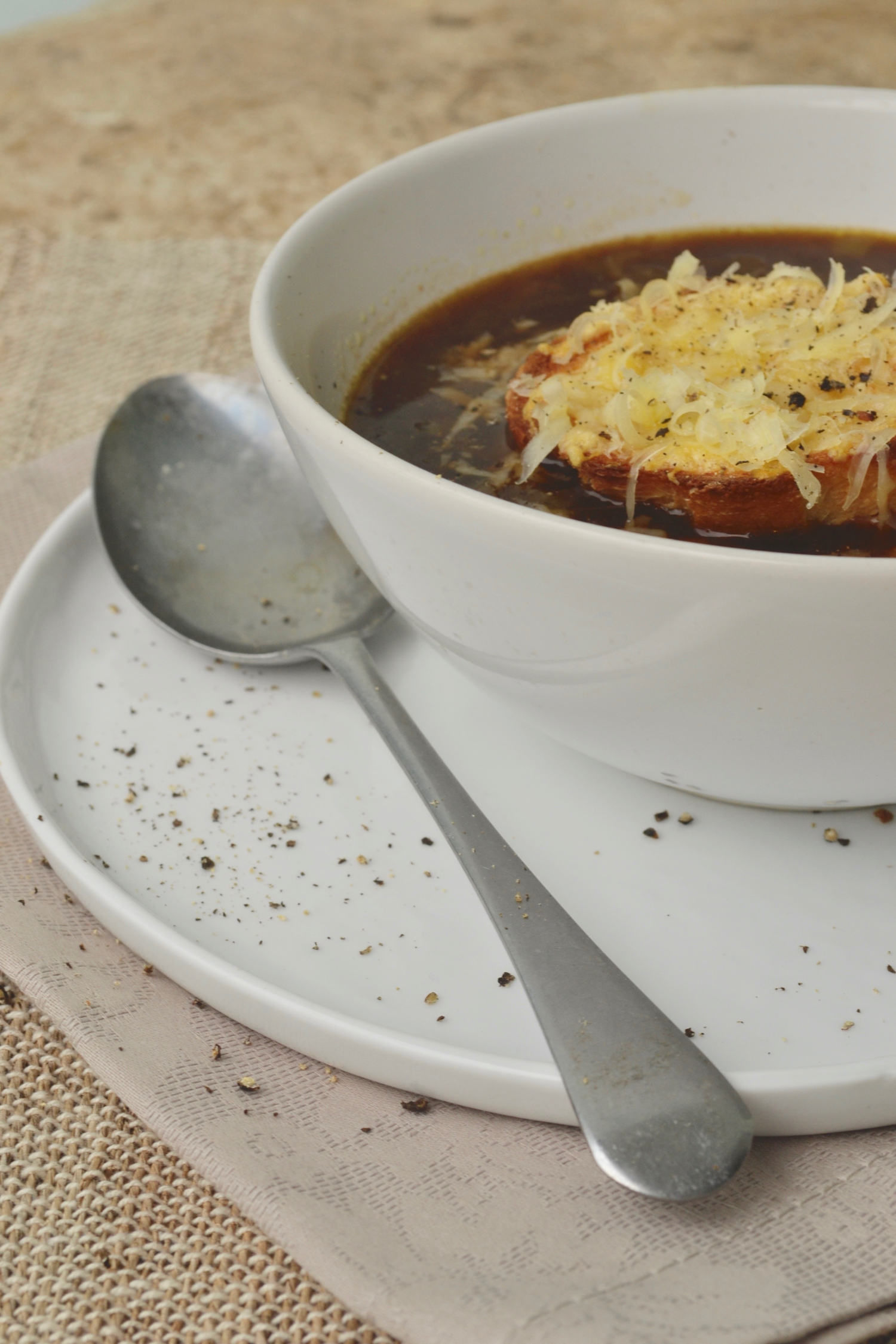 This recipe for French Onion Soup originally appeared in Gay Times Magazine, where we're the food columnists with a monthly recipe. Do follow GT on Twitter, Facebook or Instagram and subscribe to the magazine if you like!