Chestnuts roasting on an open fire… Met someone under the mistletoe and looking to impress them? Autumn brings a bounty of good 'ol conkers and throughout winter we love using them in our kitchen, especially in chestnut soup – the ideal seasonal starter or winter lunch dish, served with some crusty bread.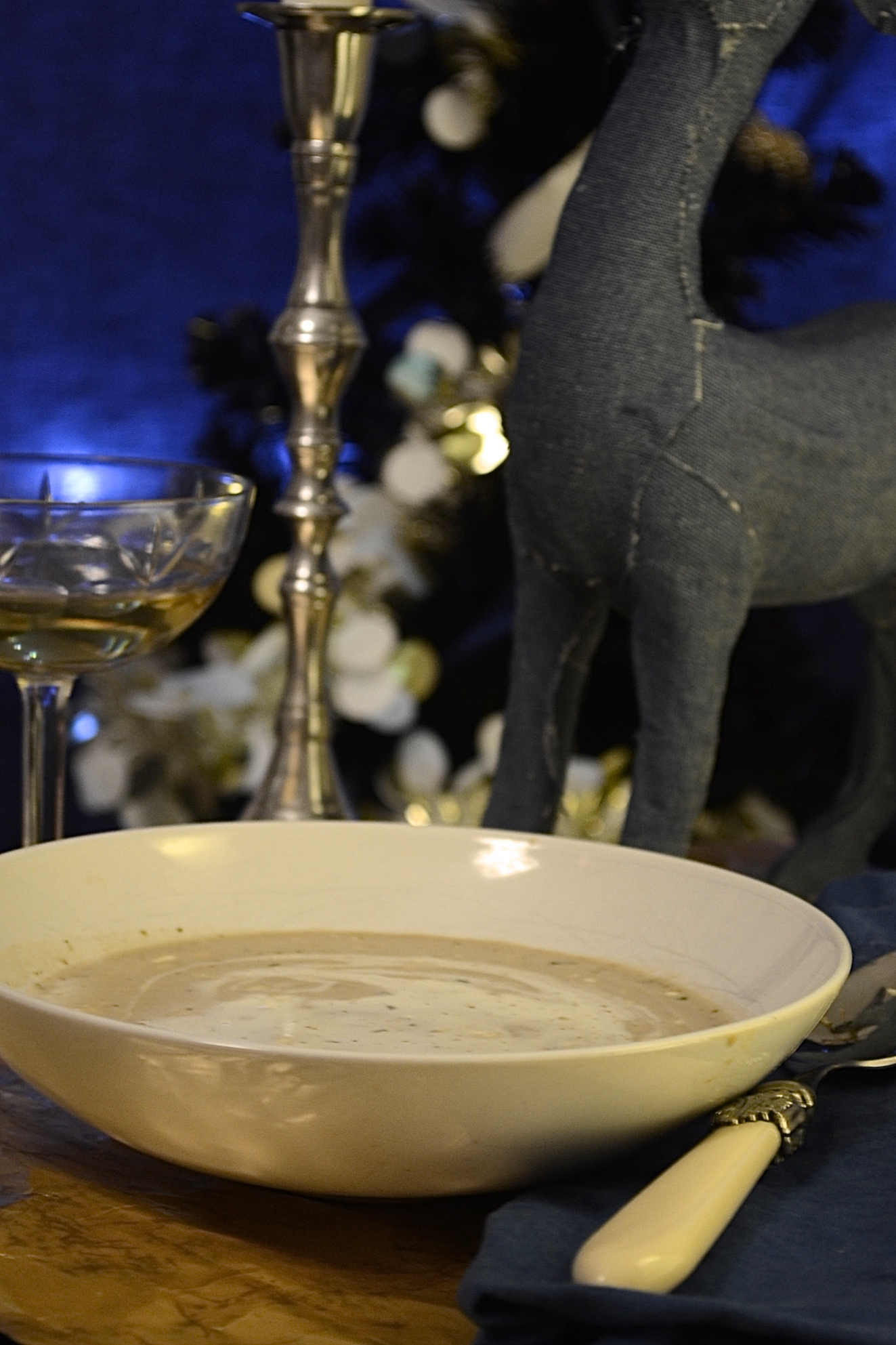 Throughout December (who are we kidding, right from autumn to spring too) we're often found gulping batches of this stuff. Chestnut can be a bit of polarising flavour; it's got a deep depth of flavour, a slight earthy tang but a real creamy sweetness. Cutting through this is a hefty dollop of cream of crème fraîche, your choice.
The lead up to Christmas can be a real stress with work deadlines, end-of-year parties and traipsing around collecting presents – rest assured, this is a complete cinch to make. If you can be bothered to make your own vegetable stock from scratch for this, you're a far better person than we are! (Read: there's really no need) Plus, this makes a generous batch, more than two people need, but we guarantee you'll go back for seconds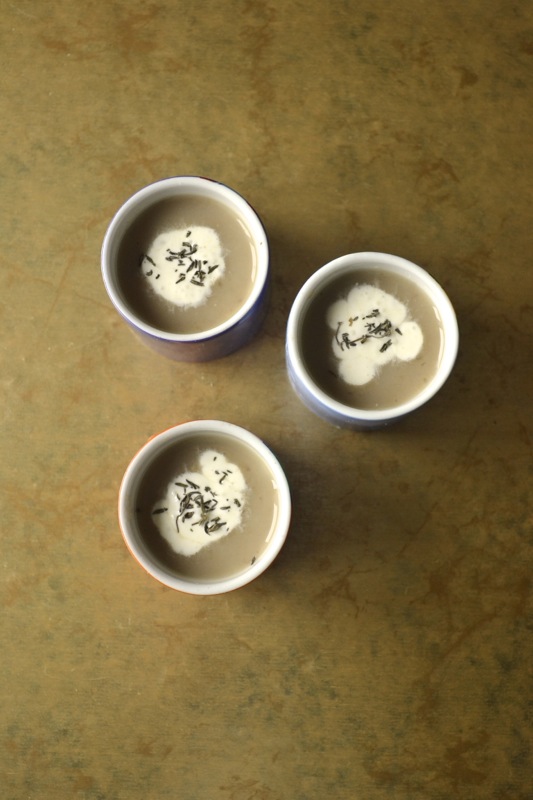 Chestnut Soup (V)
Serves two
1 vac-pac (200g) of cooked and peeled chestnuts

1 large shallot

1 garlic clove

1.25L vegetable stock (we used Bouillon, follow packet instructions)

3-4 sprigs of thyme

75ml cr

è

me fra

î

che

Salt and pepper
1. Dice the shallot and fry in a little butter over a medium-low heat until just softened. Chop the garlic into slivers, tear the thyme leaves off their stalks and fry all together for a further two minutes.
2. Roughly chop the chestnuts from the packet and add to the pan, along with a good amount of seasoning. Let all the ingredients in the pan cook together and get to know each other for a minute or two before adding in the stock.
3. Bring to the boil and then reduce to a slight simmer on a low heat and allow to cook for 20 – 30 minutes. Add most of the crème fraîche and continue to cook for 10 minutes, until the chestnuts are falling apart when squeezed against the side of the pan.
4. Blitz with a hand blender or pour into a processor in batches to make silky smooth. Serve warm, drizzled with the rest of the crème fraîche and a tiny scattering of fresh thyme leaves.
[This chestnut soup freezes exceptionally well, by the way!]
This recipe for chestnut soup originally appeared in Gay Times Magazine, where we're the food columnists with a monthly recipe. Do follow GT on Twitter, Facebook or Instagram and subscribe to the magazine if you like!