"It's difficult every single year to grow great wines in Provence," we're told by guide Éric as our Provence Wine Tours excursion arrives at our first location. He explains that wine grapes grow best in warm to hot conditions that are mostly dry but with a little welcome moisture here and there. In Provence, irrigation is not allowed and watering vines has to be approved by local councils, strictly allowed during one 45-day window per year. With climate change and a particular drought-heavy few years, the atmosphere in Provence's winemaking industy is an unsettled one. Overly dry and high temperature conditions are not ideal and so the south of France has to fight the elements and cross their fingers for another year of fabulous wine, every single year.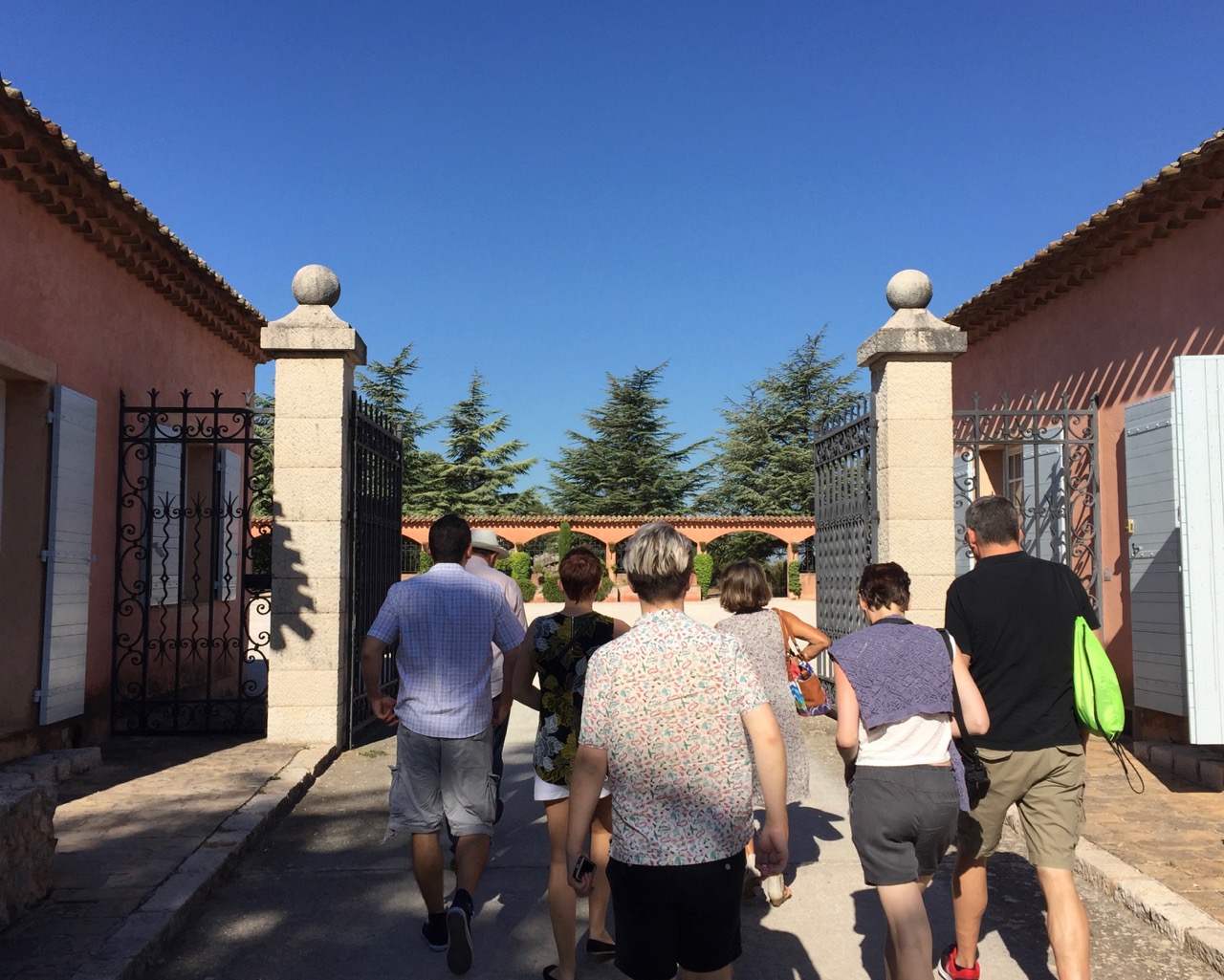 Nevertheless, what we found was an area bursting with unique grapes, using modern techniques and offering something new and exciting to this region. We arrived in Marseille on a week-long holiday and less than a day into our trip we had arranged to join a wine tour exploring three vineyards around Aix-en-Provence.
Provence has historically always been a red wine producer. However, post-World War II saw tourism boom in the south of France and a diverse range of visitors arrived to explore, but their palates weren't tuned to the bold, rich, heavy reds of this area; these tourists opted instead for light, refreshing rosés which were slightly sweet in flavour, light in colour and lower in alcohol. This has continued and really shaped the winemaking region over the past century. The area's producers have had to listen to the market and now Provençal vineyards produce roughly 90% rose – on our tour we were told this isn't a passing fad, it's a long-standing trend that shows no signs of stopping. You'll find more rosé lining supermarché shelves in this part of France than you ever believed possible!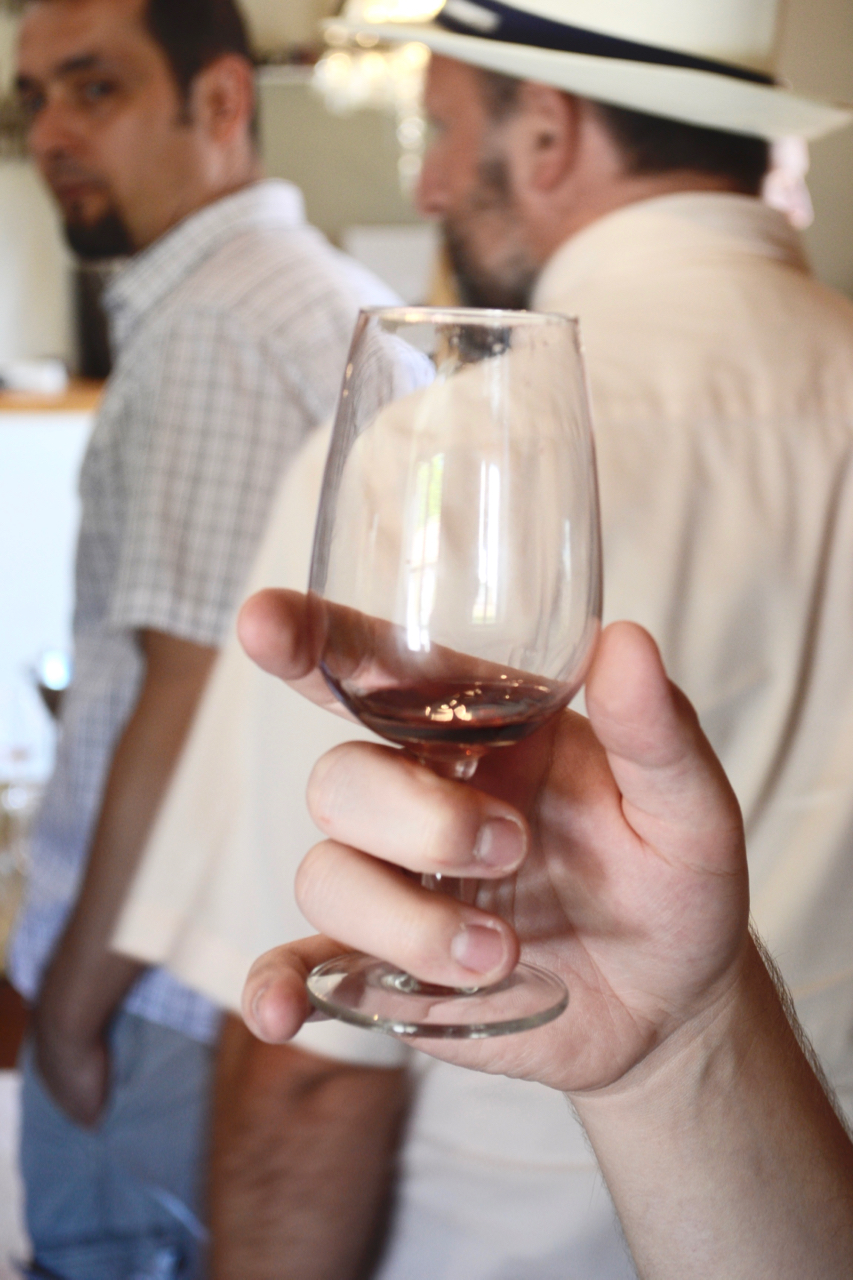 Each of the three vineyards we visited were in absolutely breathtaking locations, set amongst the rollling hills and steep valleys of Provence with vines as far as the eye can see, each one worthy of a trip in its own right!
Provence Wine: Château Vignelaure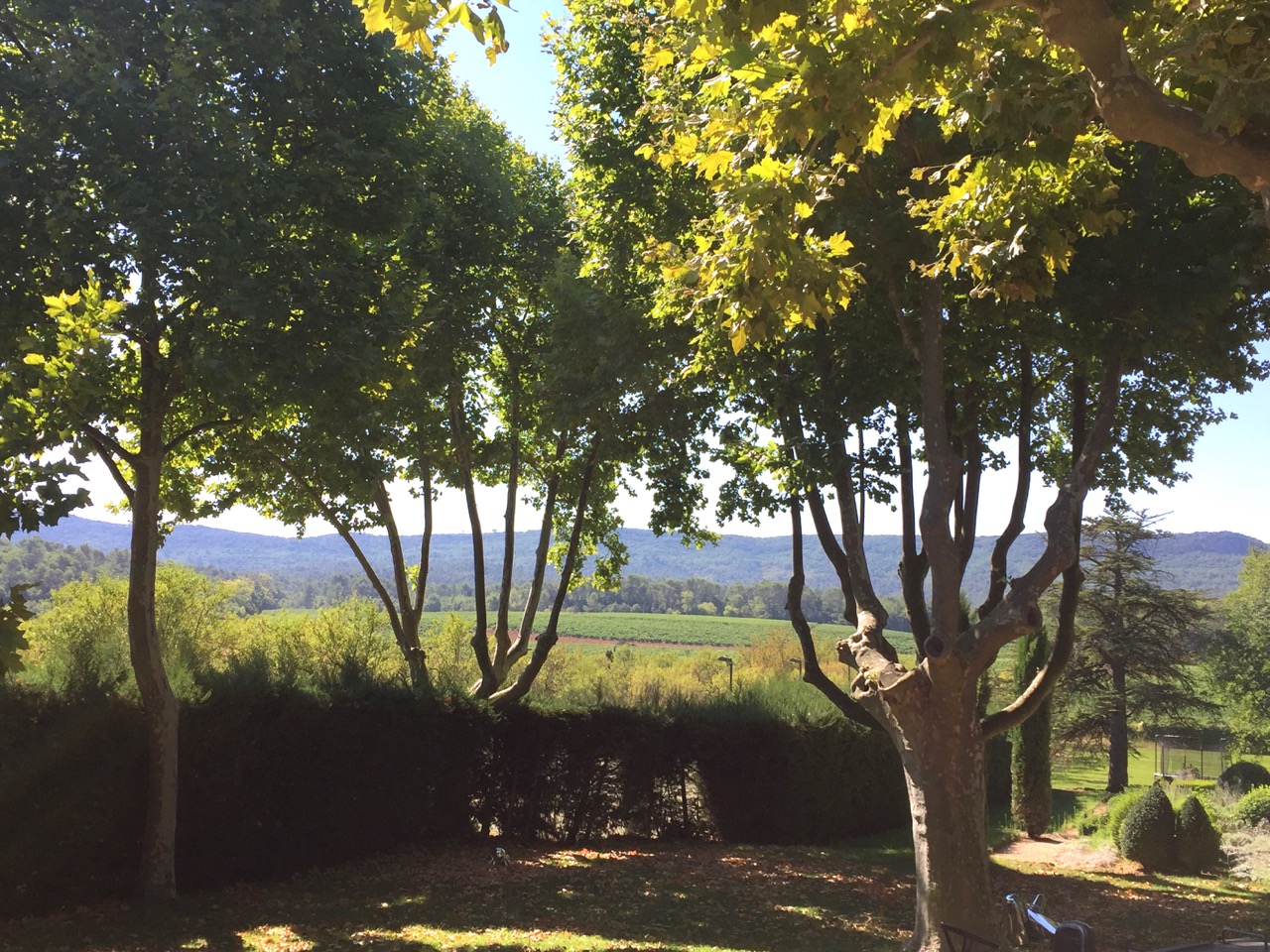 One of the most, if not *the* most prestigious vineyard in the Aix-en-Provence region is Château Vignelaure. In the 1960s a revolution took place here. No, not the kind your mind might associate with France, we're talking about a wine revolution. A famous winemaker, Georges Brunet of the Château La Lagune in Bordeaux, built this winery in Provence in the Bordelais style – planting different grapes not commonly used in the south with La Lagune cuttings and pioneering wines with blends of cabernet and semillion. Now owned by a Swedish family, who are also exceptionally keen art collectors, it was actually Irish-owned right up to 2009 by former racehorse trainer David O'Brien!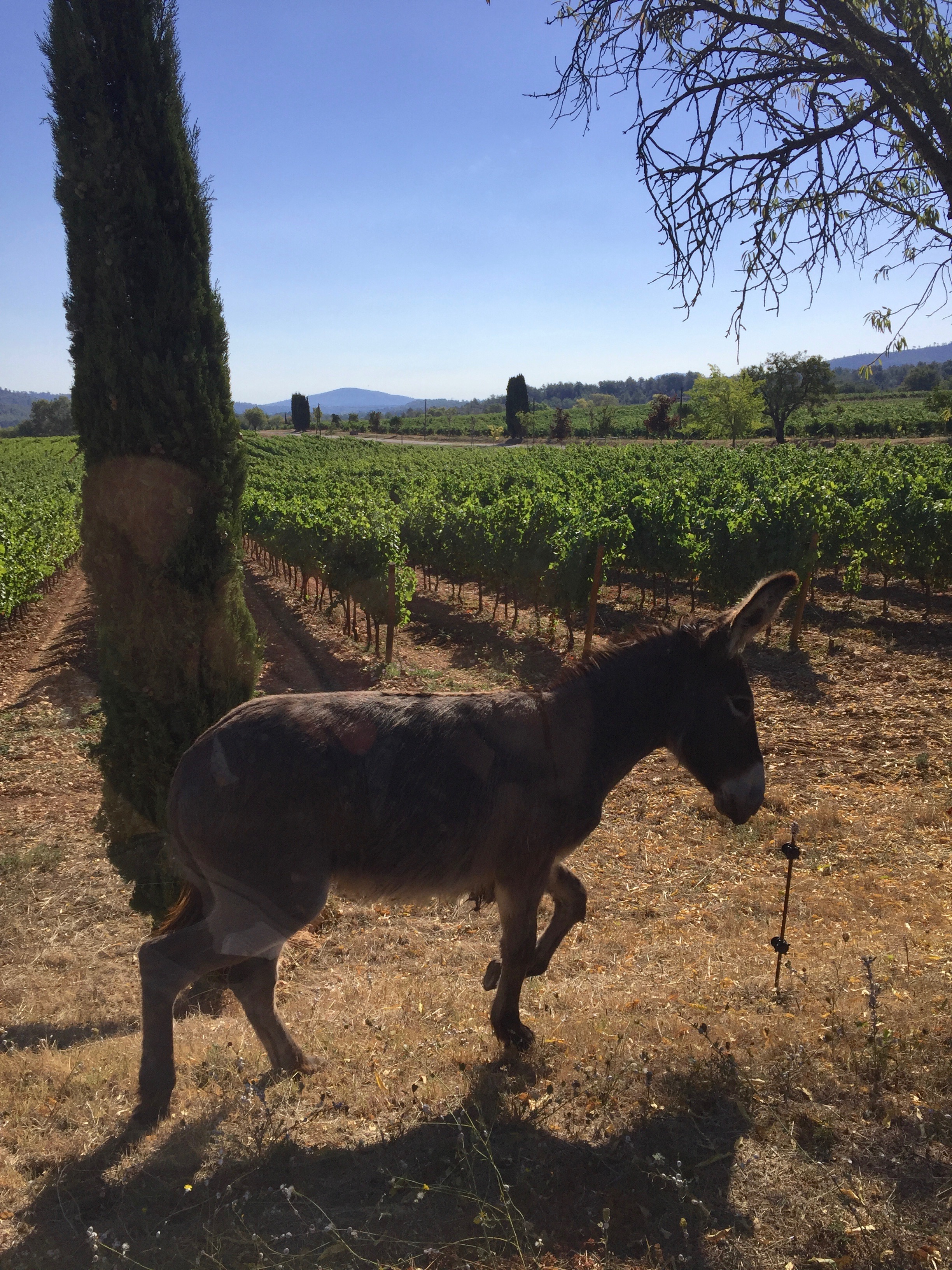 Situated 30km north of Aix-en-Provence, the vines are low and bushy in style here without trellises, which protects the grapes from the searing sun. We were taken right around the grounds, from the temperature-controlled fermentation and ageing stainless steel tanks to the bottling plant, right down to the two levels of cellar, where more barrels than you can imagine line the walls and vintages age in their bottles in padlocked cellars. We spotted bottles right back to 2004!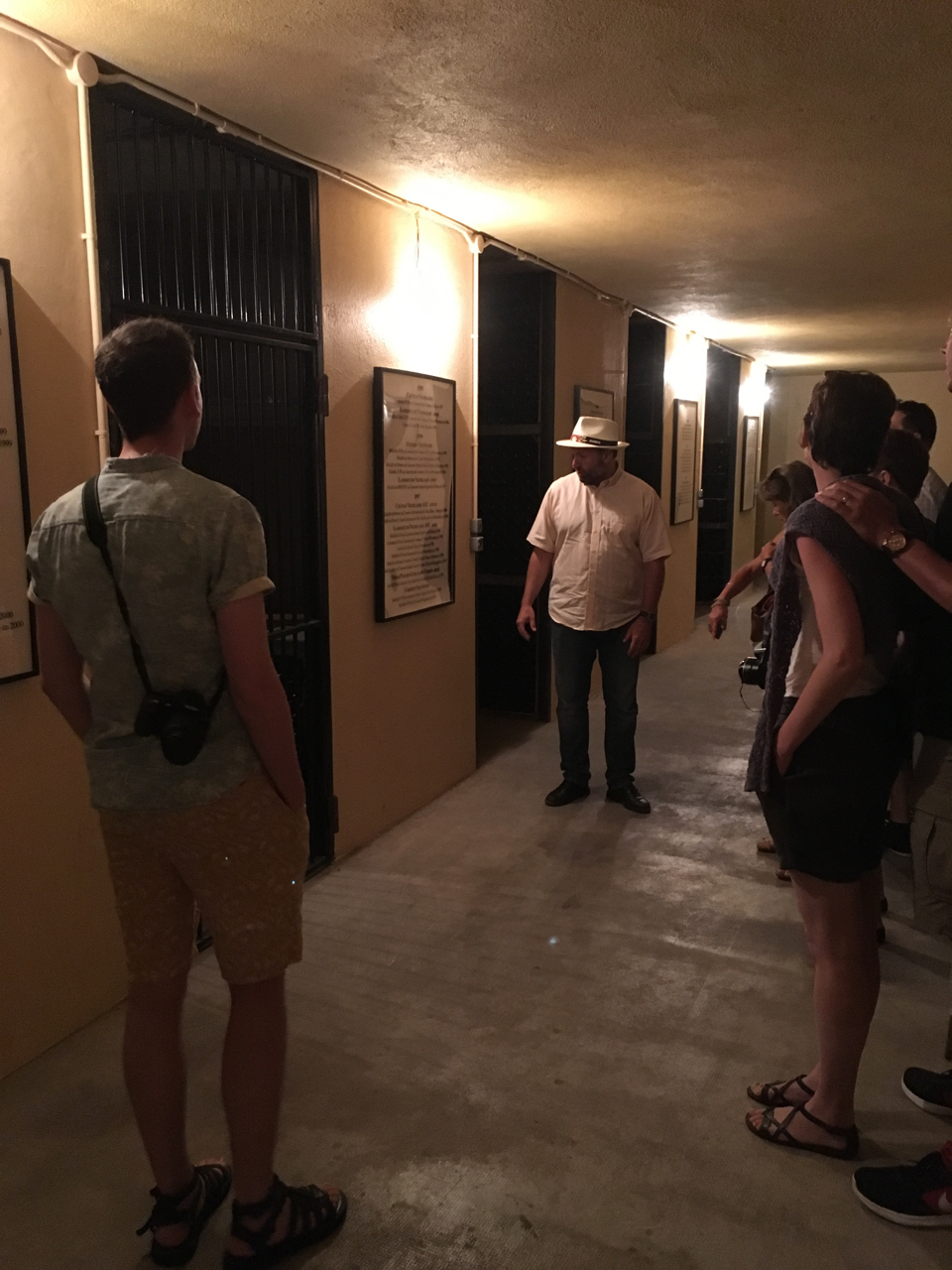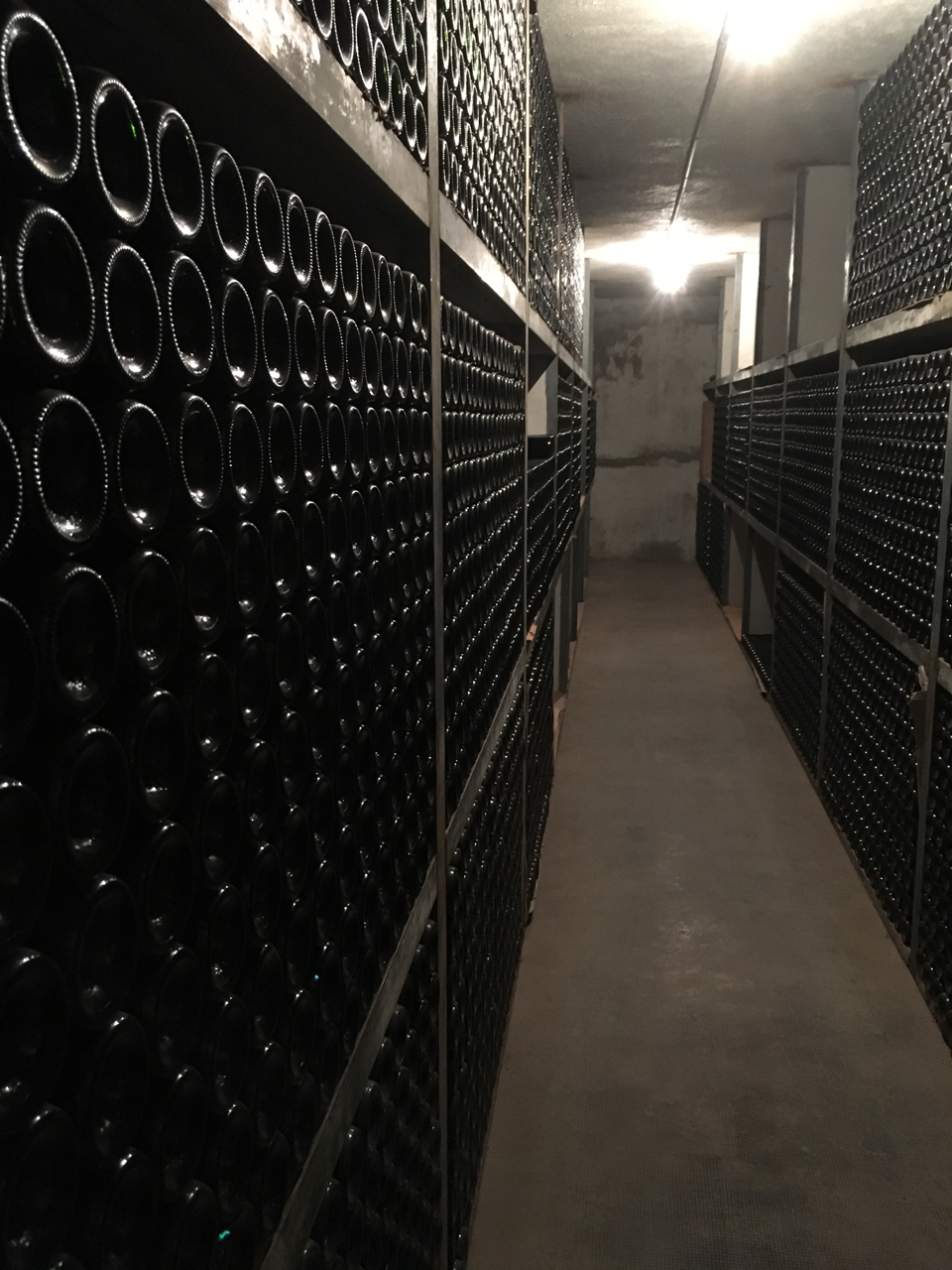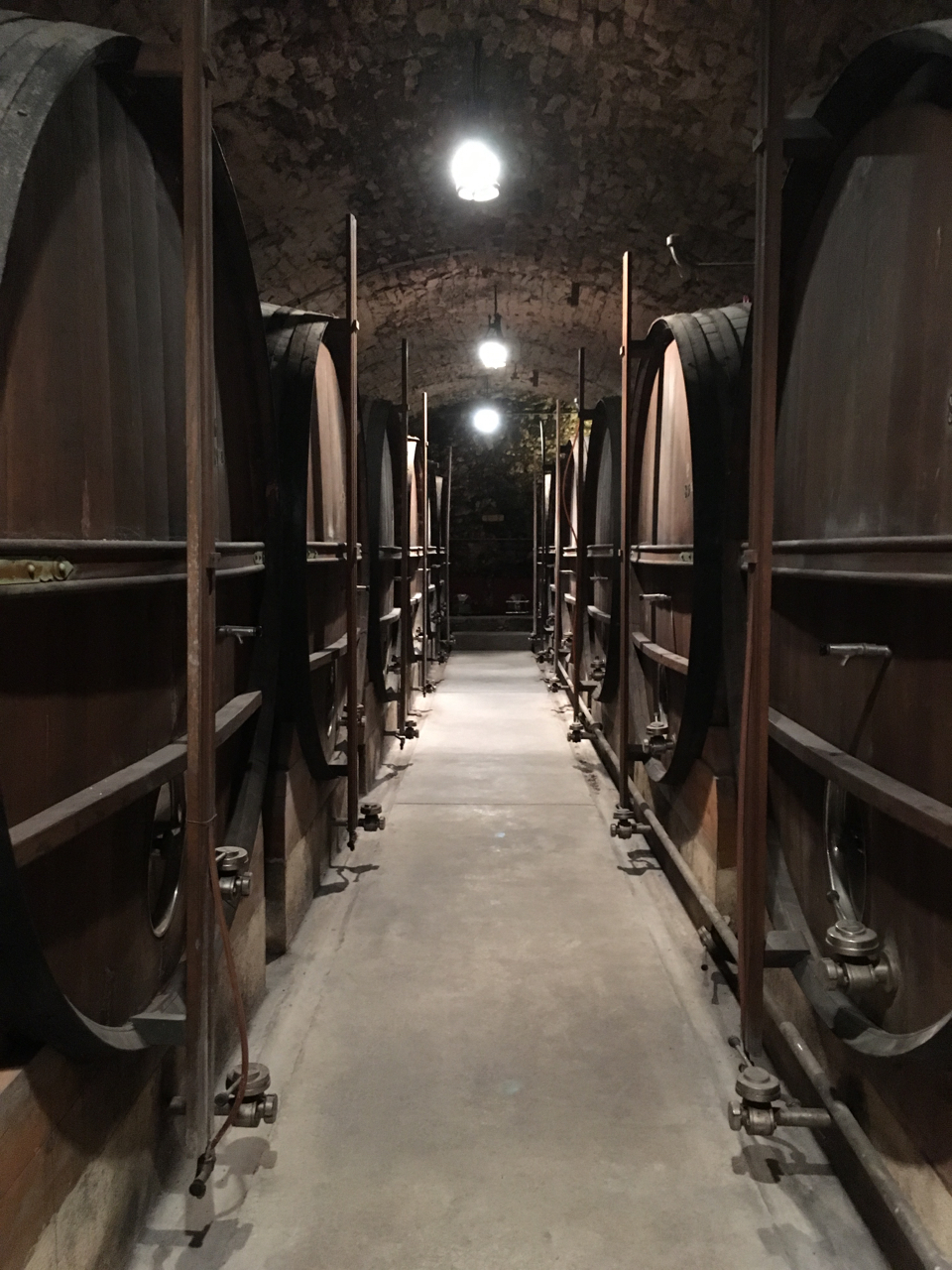 Red and rosé really are the stars here and we ended the visit with a tasting in the small, perfectly-formed Wine Shop. We loved the 2008 vintage Château Vignelaure red we tried, which was a mixture of 70% cabernet Sauvignon and 30% Syrah with rich, juicy summer fruits, a clear flavour and a distinct vanilla and almond creaminess.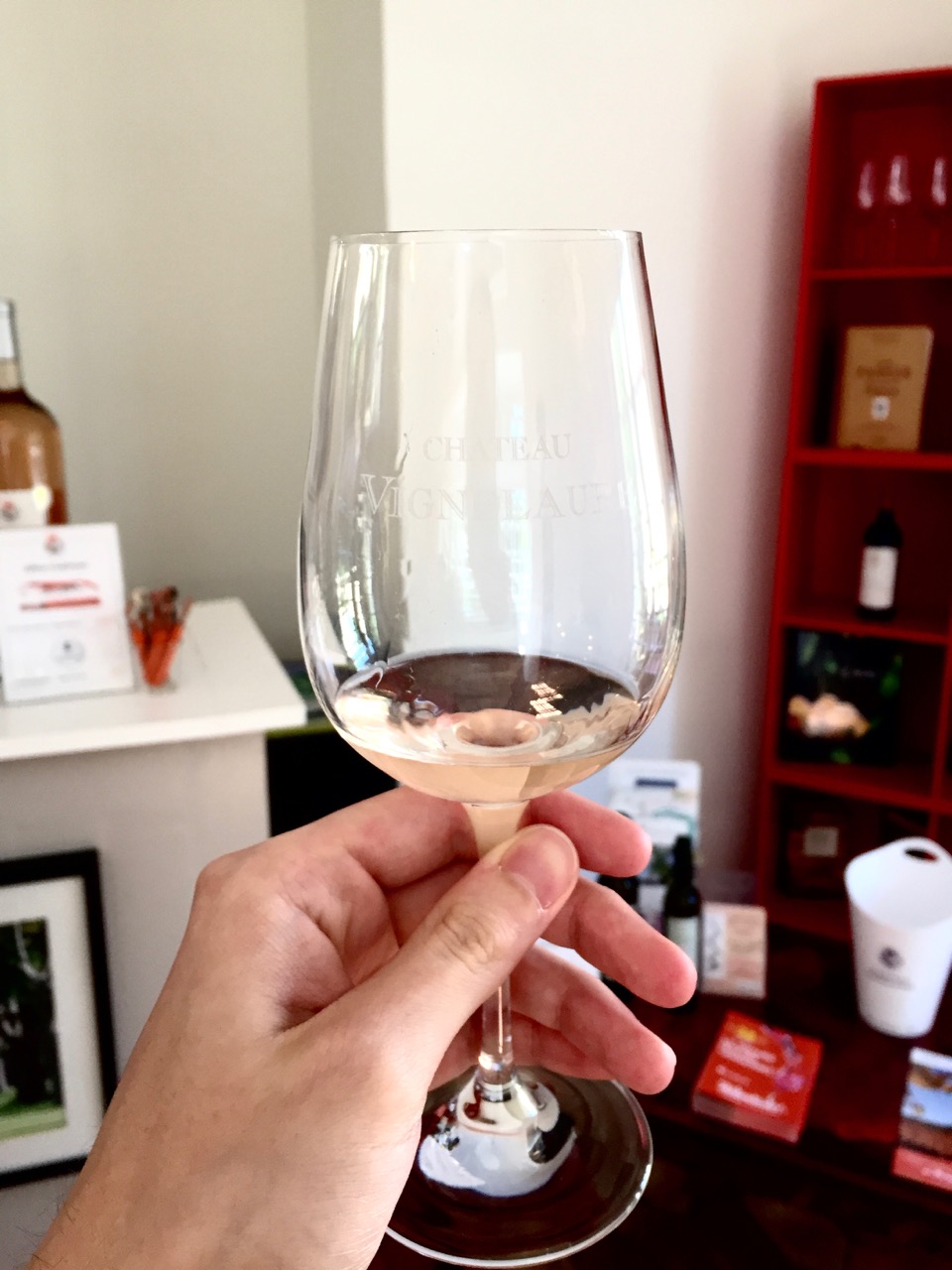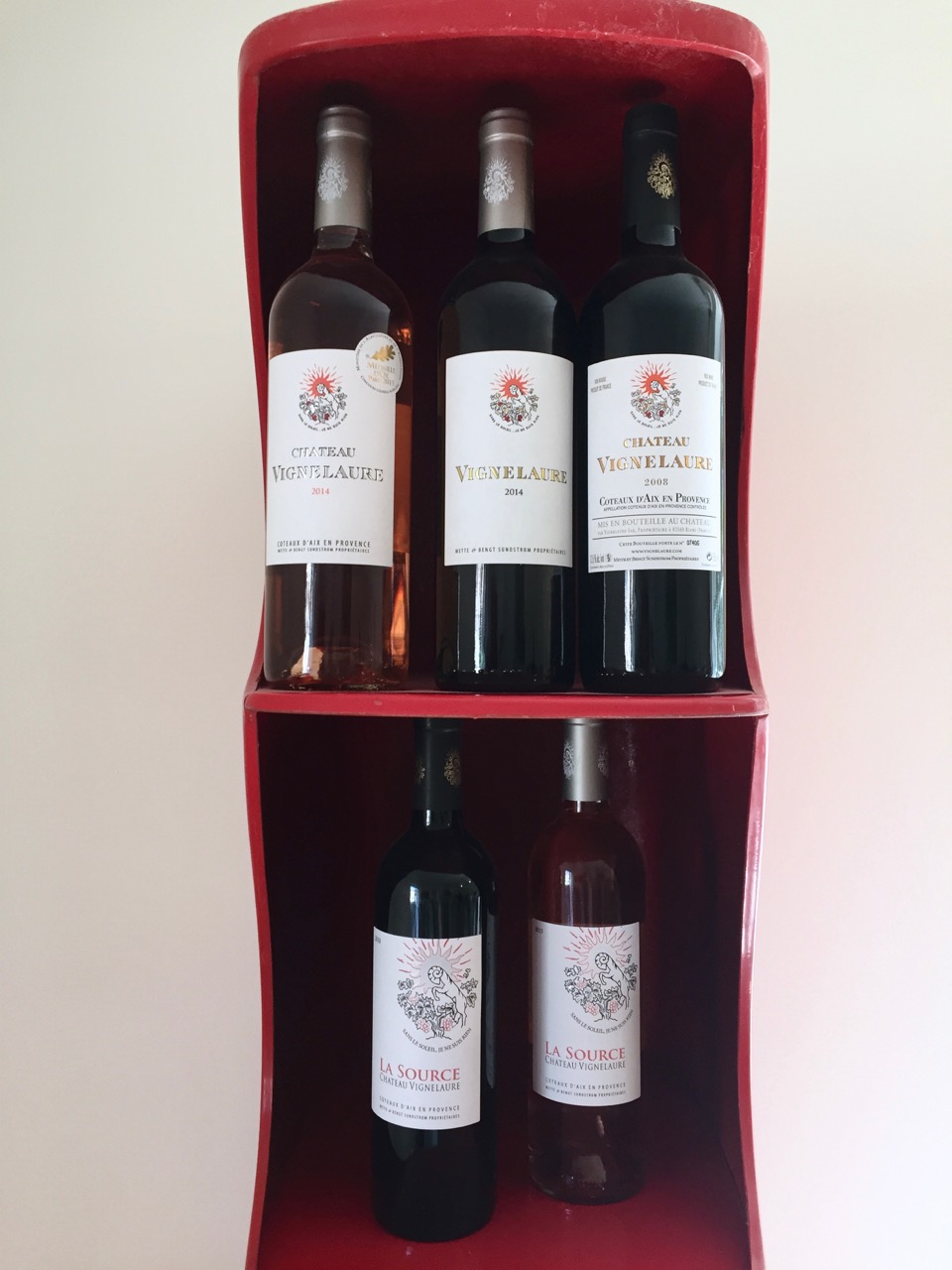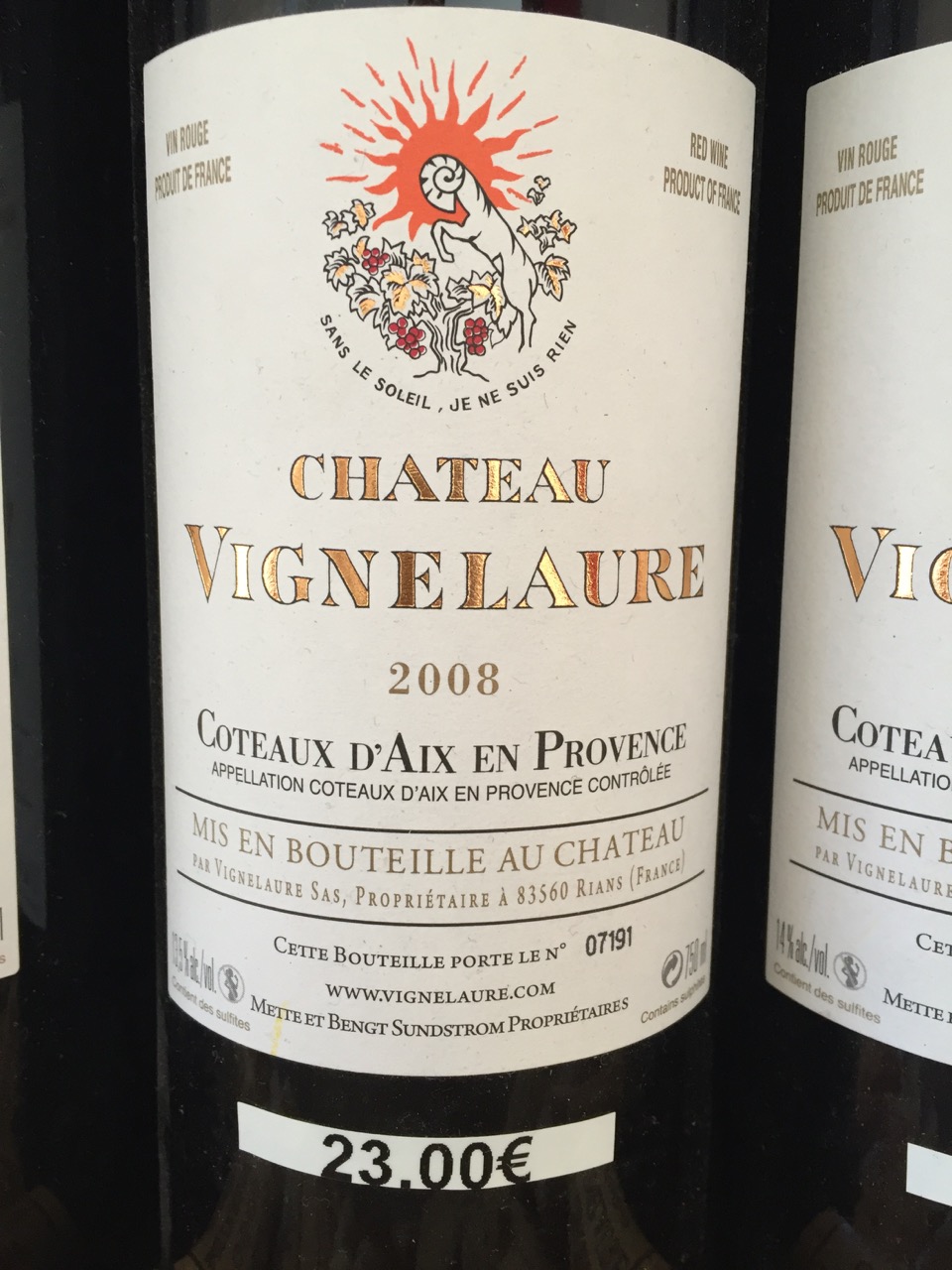 After trying a number of their different label rosés, we both adored the 2015 Château Vignelaure bottle (40% Grenache, 30%, 30% Cabernet Sauvignon) which was perfectly balanced with great length and the ideal bottle to pair with fresh seafood like grilled prawns in the shell or even fresh Mediterranean oysters. You can buy Vignelaure wines in Ireland/the UK via The Wine Society or James Nicholson Wine Merchants.
Provence Wine: Château la Dorgonne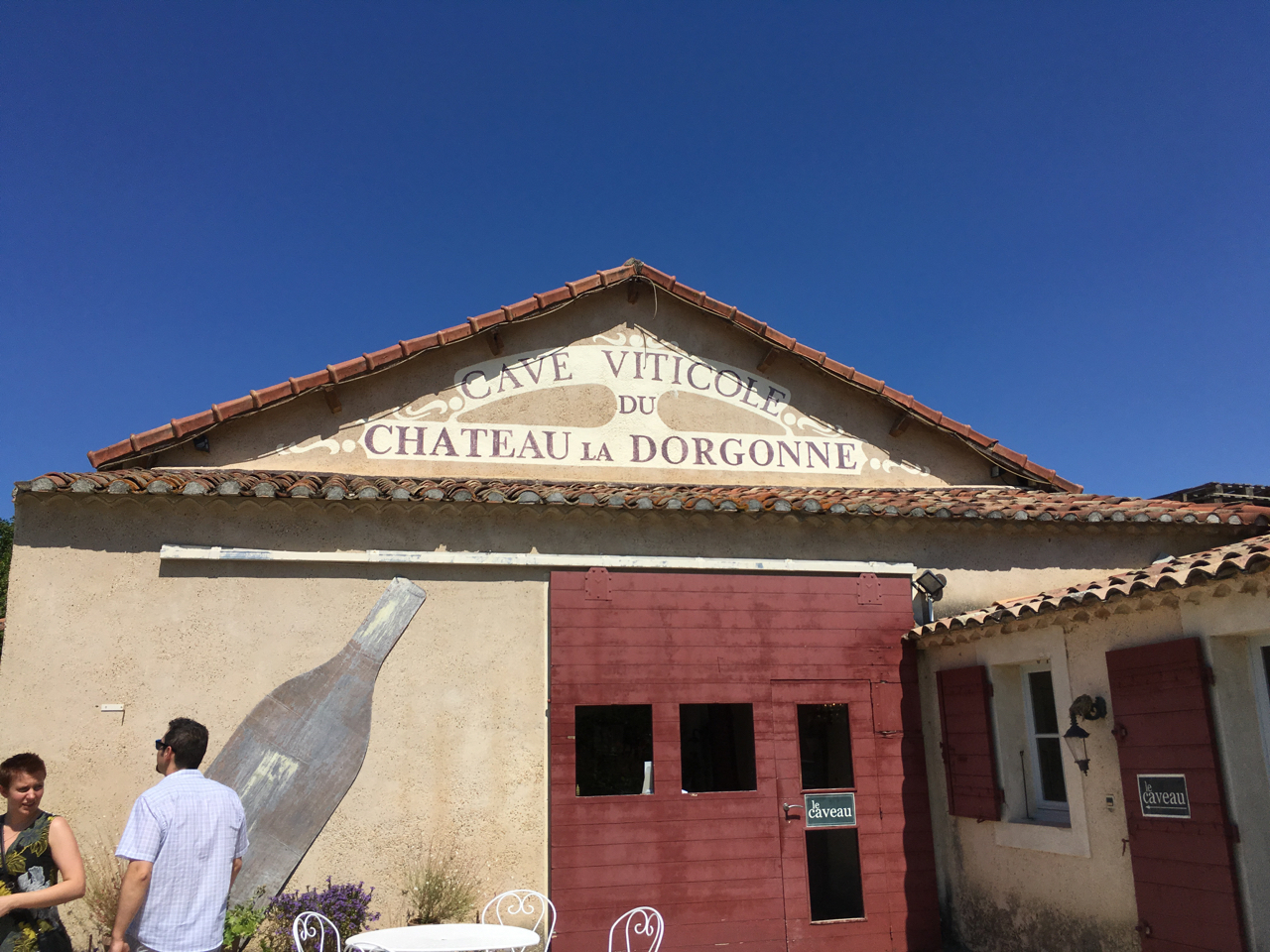 Next, we visited an eco-friendly – or 'bio-active'  – vineyard in Luberon, Chateau la Dorgonne, run by Belgian Bauduin Parmentier since the turn of the century. This entirely organic vineyard includes 28ha of grape vines and 8ha of olive groves. The vines grow amongst other fruits and vegetables to create a diverse growing environment and healthy competition between crops.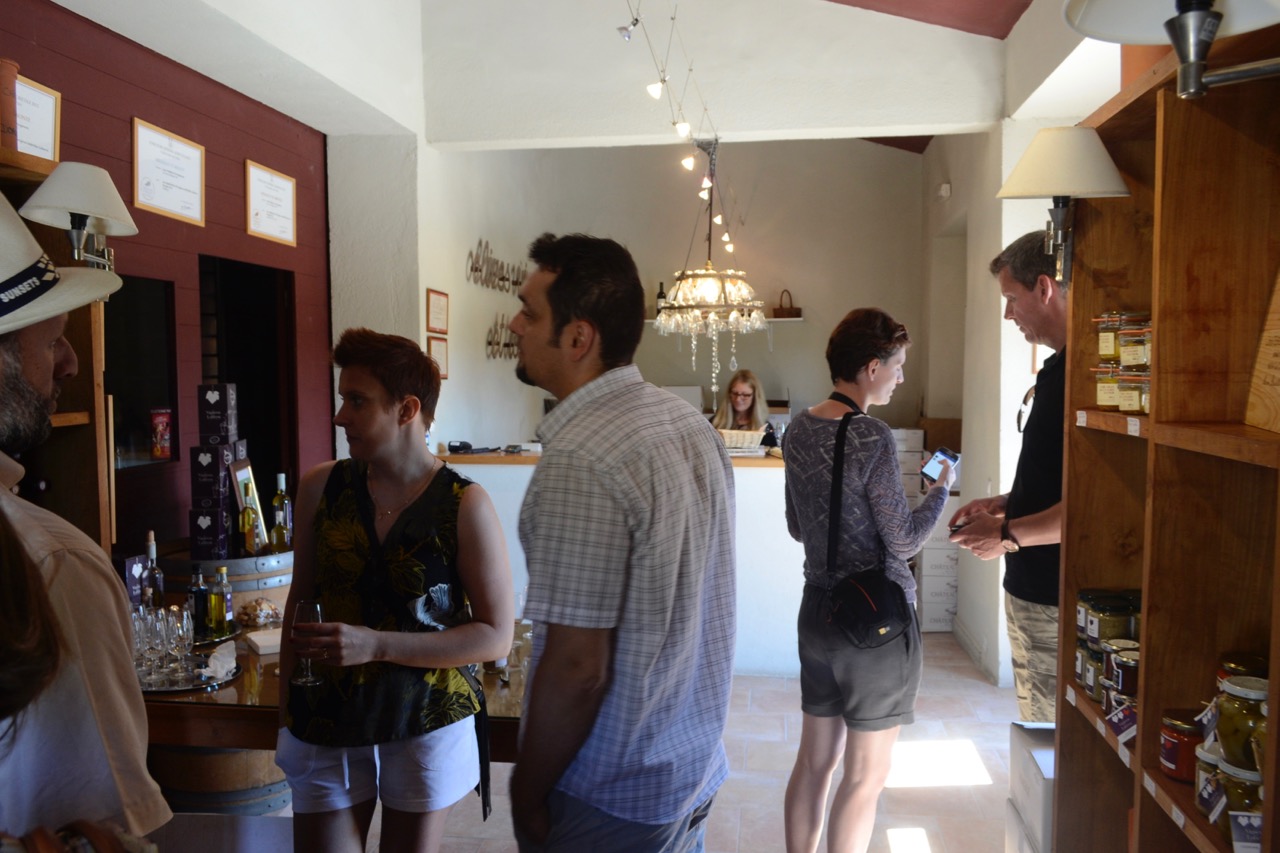 This is a smaller, perfectly-formed vineyard and they unfortunately don't import their wines to the UK/Ireland so you have to come to Aix to try. A stand-out was their prized red, a 100% Syrah Château la Dorgonne (2011), made from 30 year-old vines which had elements of sharp and sweet dark fruits, chocolate, clear minerality and a hint of buttery brioche creaminess.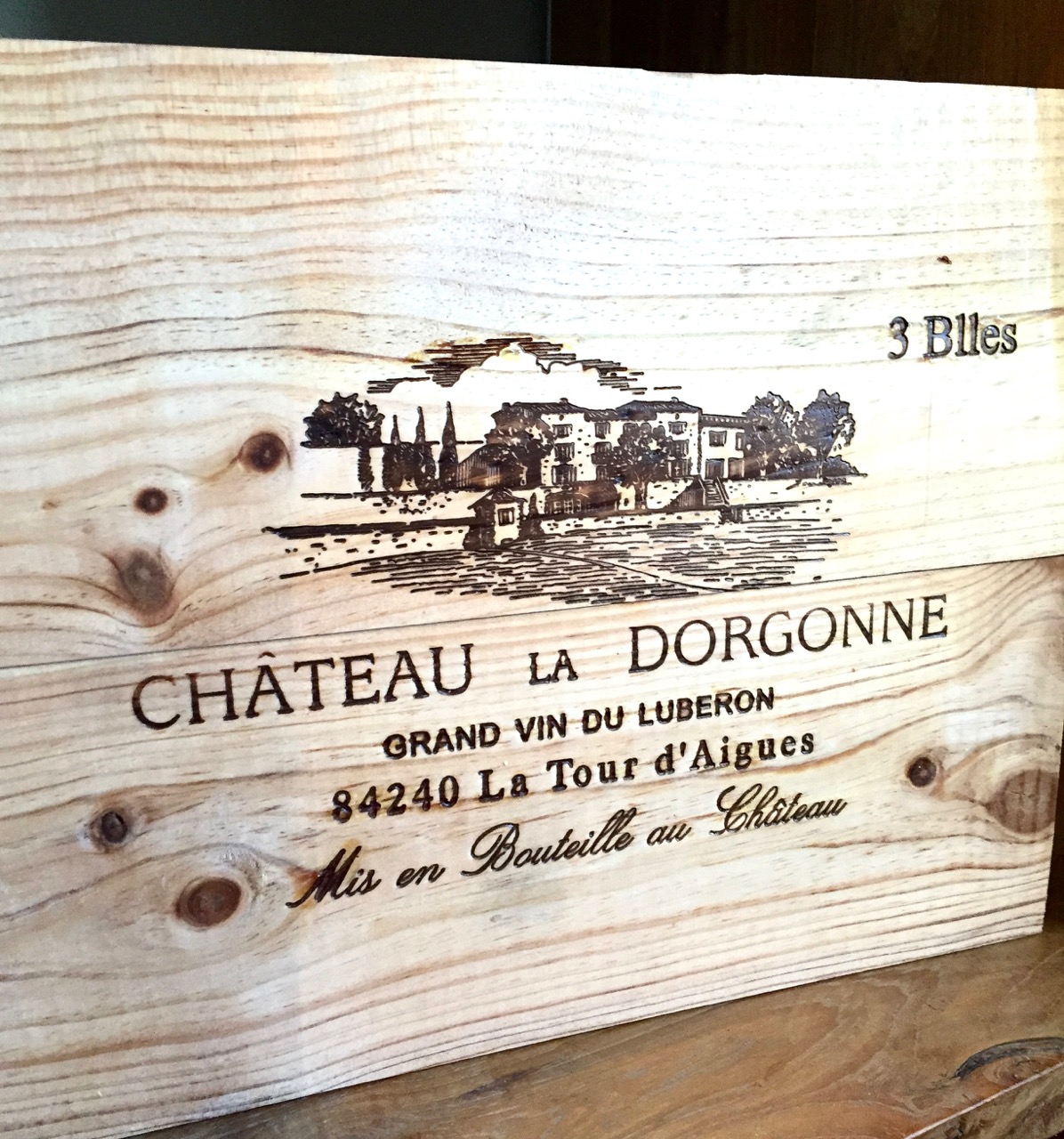 The olive oil was truly outstanding and we tasted three different varieties, from ultra green-tasting, fresh, young virgin olive oil to an impressively delicate truffle-imbibed olive oil. There's also a truffle liqueur available to taste and purchase! What's more, they produce some incredible homemade 'de terroir' produce including lavender honey, creme de ceps, preserved young artichokes, chutneys and confitures.
Provence Wine: Domaine de la Grand Bauquière
Sitting on the south side of Aix in an absolutely stunning location at the foot of the Sainte Victoire mountain – the very landscape which Aix's most famous son, Paul Cézanne, was so enamoured with and the subject of so many of this paintings – is Domaine de la Grand Bauquière. In operation in its current form since 2012, it's truly the project of a lifetime for Alain and Dorothée Salat.
To say that the setting is stunning is an understatement. Spread over an expansive, unspoilt 80ha, the recently renovated buildings housing both production and the business offices, shop and tasting rooms blend in with the location effortlessly and are suitably elegant, fresh and unique – matching the incredible wines they produce. Bauquière is one of only two Chardonnay grape producers in Provence.
We got to taste a freshly made wine 'juice' right from the tank, which was bursting with flavours of fresh hay, cut grass and an intense honey sweetness, cloudy in colour and rich and syrupy in volume. Then, we headed to the incredibly stylish tasting room where we tried two whites and one rosé. Terroir is of the utmost importance here and they exclusively make mostly white and rosé wines, with some very select red options.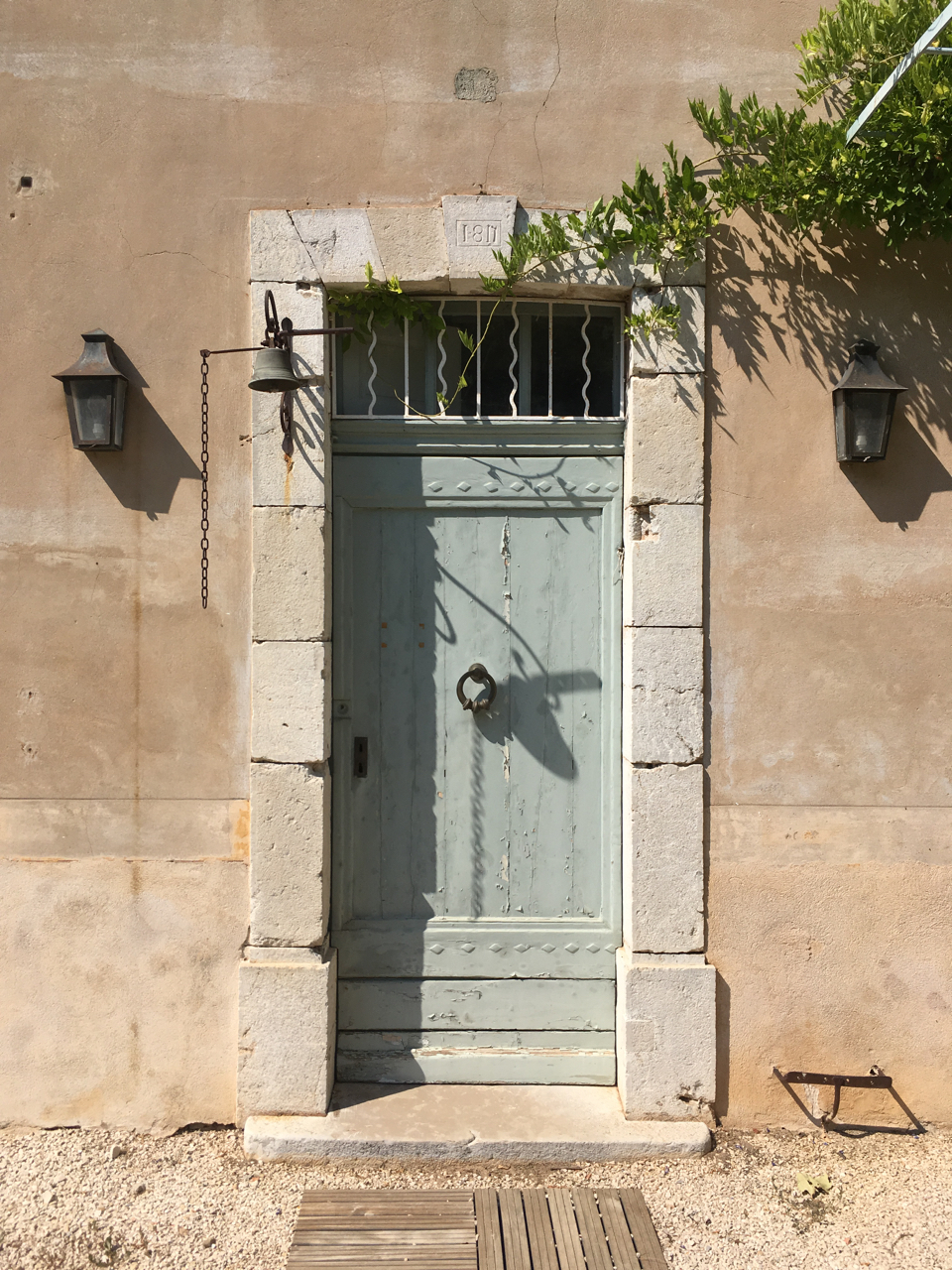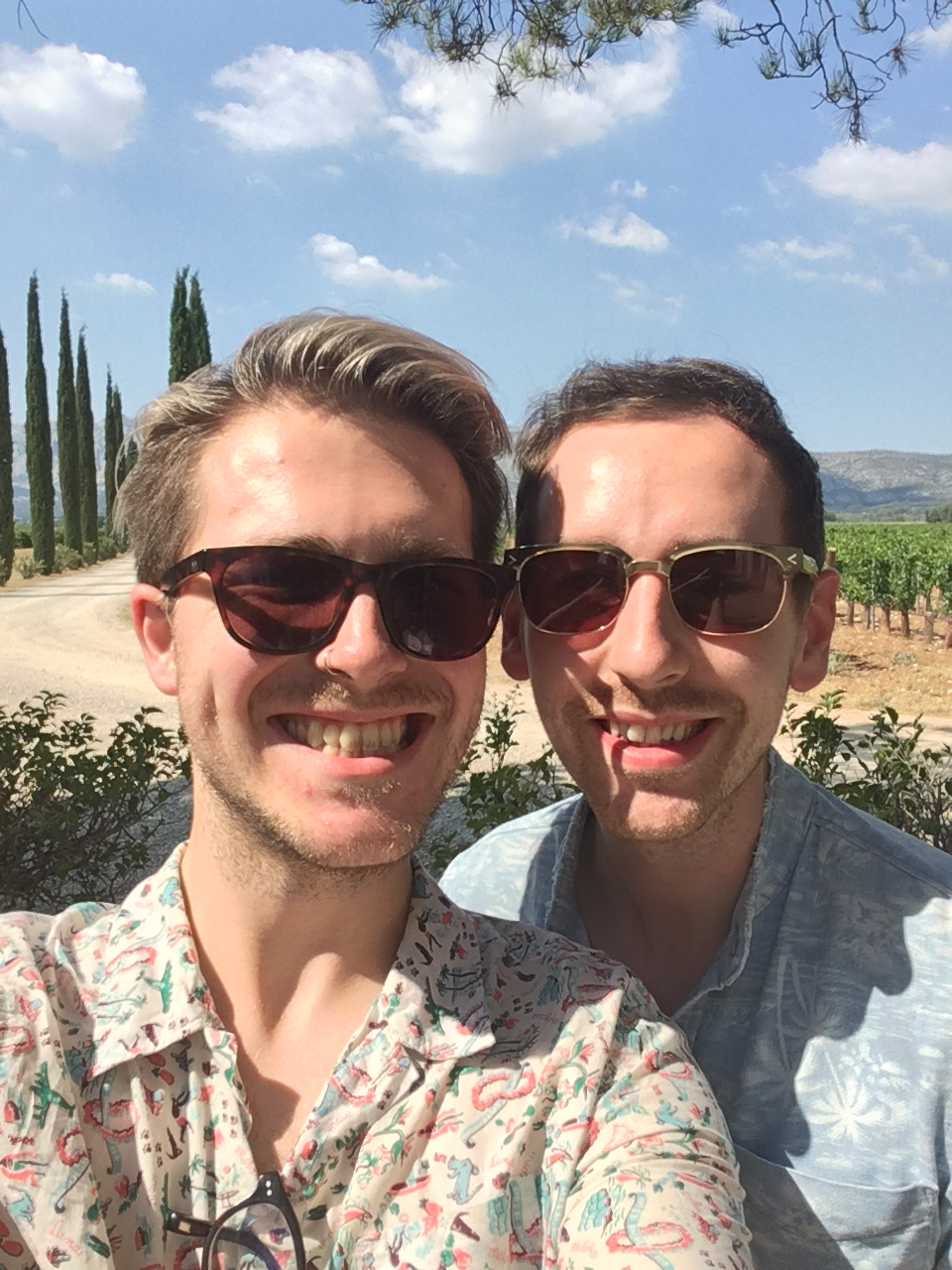 They are mid-way through a massive refurbishment project in the old vineyard buildings, transforming them into gites and guesthouses, perfect for conferences, meetings, holiday stays and private events.
So where there's wine, there's food and that's usually where you'll find both of us too! For food pairings, we're told that some of the exceptional whites of the area (Cassis produces a particularly special one, too) are great paired with the local fresh Banon goat's cheese wrapped in chestnut leaves – an iconic AOC cheese of this part of the world – whilst lots of other French cheeses pair wonderfully.
Spiced dishes like tagines and curries and fresh, powerful Asian dishes, even sushi, all pair beautifully with Provençal rosé whilst, of course, fresh seafood dishes and the signature Marseillaise dish of bouillabaisse (fish stew) are the perfect partner to a chilled bottle or two.
Provence Wine Tours is a great experience for anyone visiting the south of France, particularly Marseille as it gives you a day excursion to see the surrounding countryside and even a quick visit to Aix-en-Provence city centre too. With half-day and full-day; private and public; bus and cruise tours, there's lots of different ways to explore this unique winemaking region. The full-day tour we took was €98 per person and doesn't include lunch but does offer tastings at each of the three vineyards, transport and an english-speaking guide.
Disclaimer: We were in contact with Provence Wine Tours who gave us a discounted press rate to attend a tour at the last-minute. Thanks to Gaëtane and the PWT team, but we're discerning travellers (and drinkers) so a press rate of course doesn't influence our experience.