Everyone knows pork and sage are the best of flavour friends. Really, a pork roast isn't complete without a little sage (and maybe some apple sauce on the side) so this dish is a twist on that, with those flavours cooked in a fraction of the time – and this recipe comes with a little twist too, as the ginger really makes this dish come alive. The flavours sing in harmony and the smell wafting through the kitchen is incredibly enticing.
This is another ultimate pork recipe for your own dedicated #PorkNight – Bord Bia wants to encourage you to take on the challenge to do something a bit different and delicious with Quality Assured Pork as the central ingredient, any night of your choosing between 27th August and  9th September. We've teamed up with them to demonstrate a couple of recipes and hopefully deliver some culinary inspiration to everyone. We have a feeling this is going to be your new Autumn staple!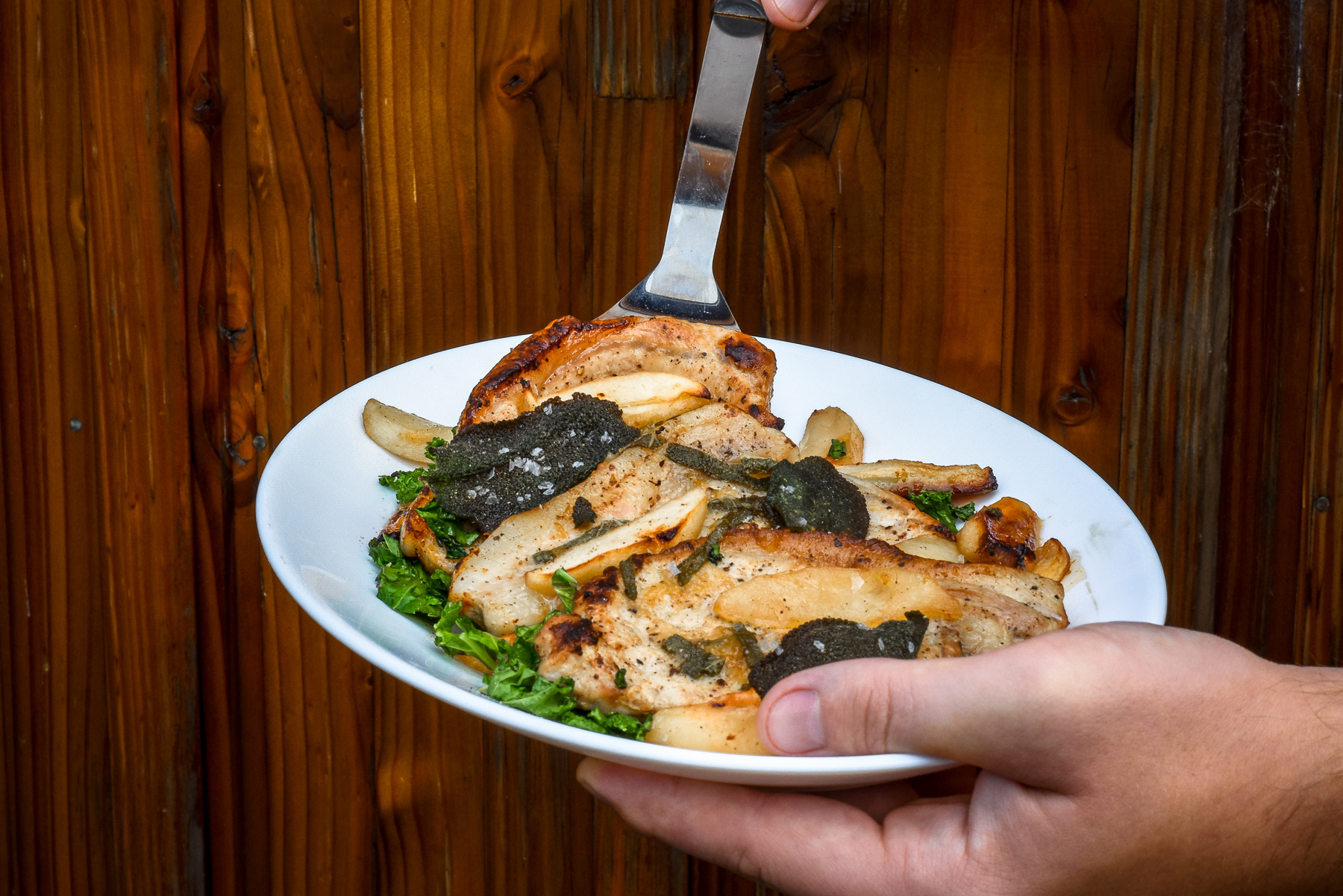 Pork Chops with Roasted Apple, Ginger and Sage
Serves 4
4 Bord Bia Quality Assured pork chops, well trimmed of fat

2 eating apples, peeled, cored and sliced

1/2 lemon, juice

1 tbsp local honey

2 tsp fresh root ginger, grated

4 sage leaves, chopped (plus optional extra whole leaves, for frying)

Salt and black pepper

A few knobs of butter and a couple of tbsp of oil
1. Pre-heat the oven to 180˚C.
2. Heat the oil in a frying pan.  Season the chops with salt and pepper and add them to the pan. Brown for 2 minutes on each side then remove from the pan to an oven proof baking dish.
3. Add a knob of butter to the same frying pan, add the apple slices and cook for a minute. Mix the lemon juice, honey, ginger and sage together in a small bowl then add it to the frying pan. Simmer for a minute or two, then pour over and around the pork chops.
4. Cover the dish with foil and place in the preheated oven for 40 minutes.
5. For an optional extra, just before serving fry some whole sage leaves in a little butter and oil to make them crunchy and crisp.
6. Serve with a generous portion of buttery, kale-flecked colcannon.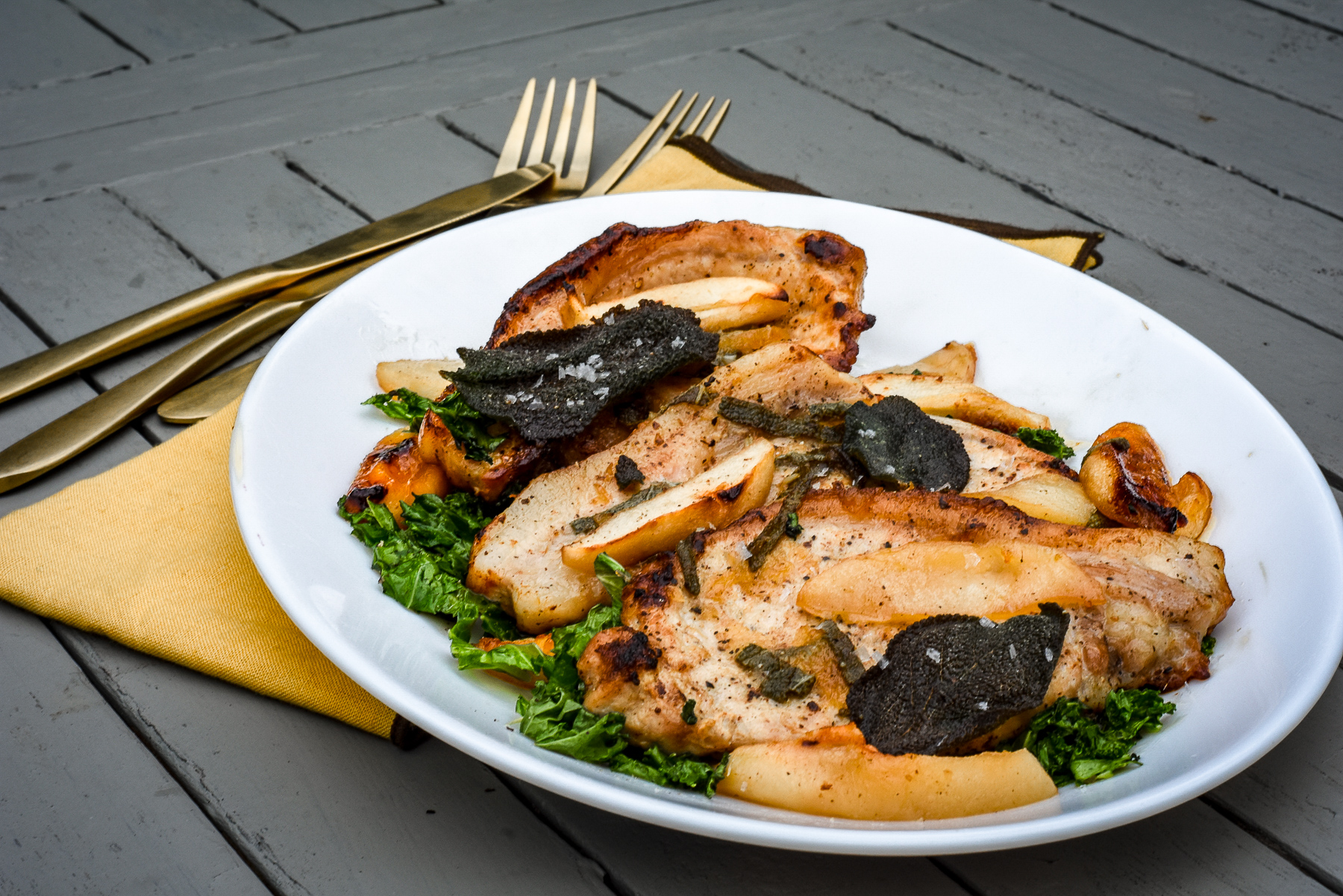 DISCLAIMER

: THIS IS A PAID POST CREATED EXCLUSIVELY

 

IN CONJUNCTION WITH BORD BIA. ALWAYS LOOK FOR THE BORD BIA QUALITY MARK ON PORK SO THAT YOU KNOW IS HAS BEEN PRODUCED TO THE HIGHEST BORD BIA QUALITY STANDARDS AND WHERE IT COMES FROM.