Secluded yet incredibly central.  Cheap yet definitely not 'budget'. Colourful yet brutal; anything else to add to the argument that the Pantone Hotel is one of Brussels' best hotels?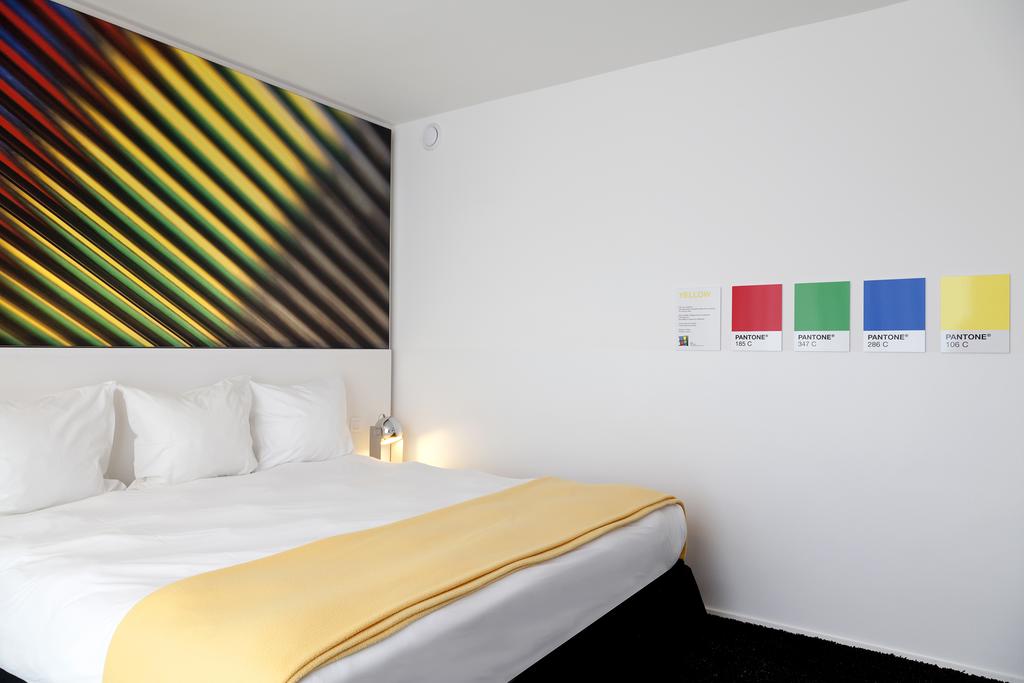 We've stayed at this particular 'boutique design hotel' in Brussels a couple of times and it's always a joy. You all know Pantone, right? The colour coding system and iconic tone chart, known the world over; how many of you knew there was a hotel (not just mugs)?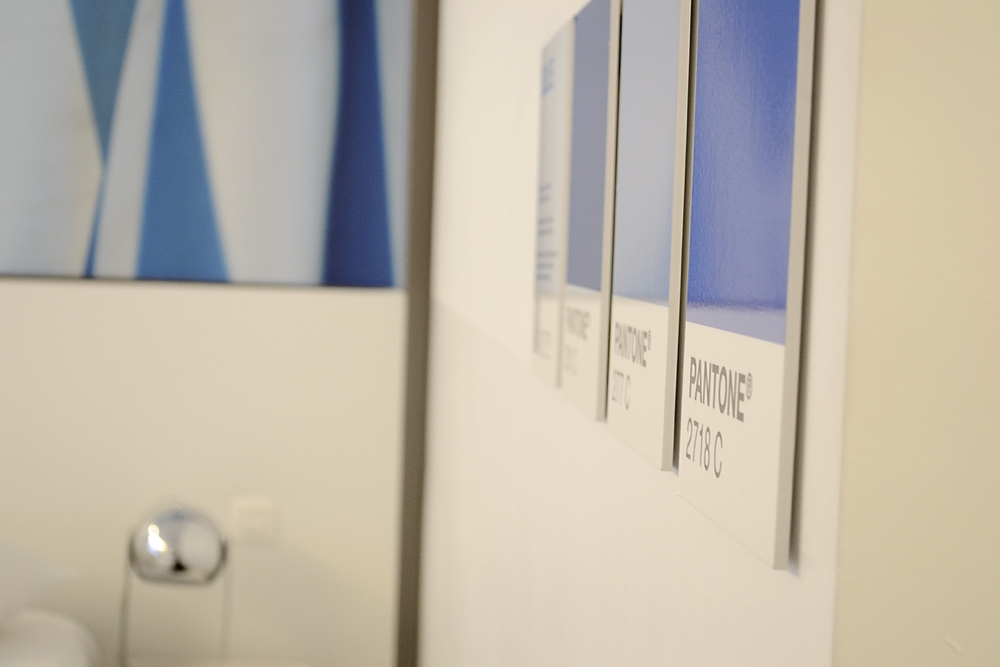 Located between Hotel De Monnaies/Munthof and Avenue Louise/Louiza on Place Loix (situated along Rue Berckmans/Berckmanstraat), it will almost creep up on you out of the blue, but once you stumble upon it you'll definitely feel its looming presence with six floors of brightly coloured window panels and blazing balconies.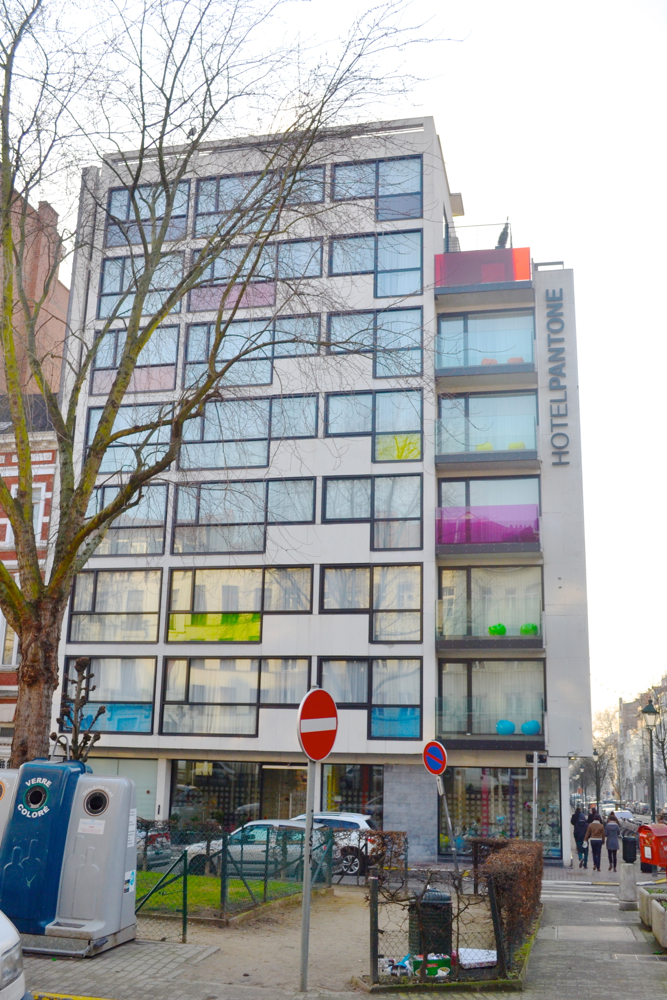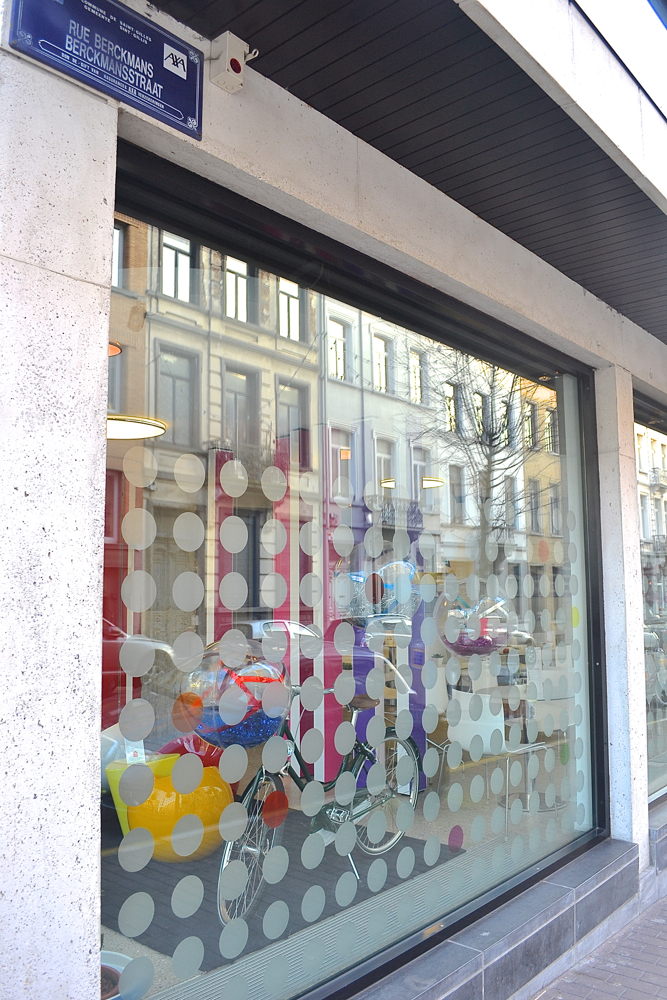 Where you find colour you naturally associate it with youthful exuberance and the moment you walk into reception you're met with layers of colour punctuating the entire ground floor; from the dining area to the seats at check-in, with a wide selection of Pantone Universe products and coloured décor touches throughout.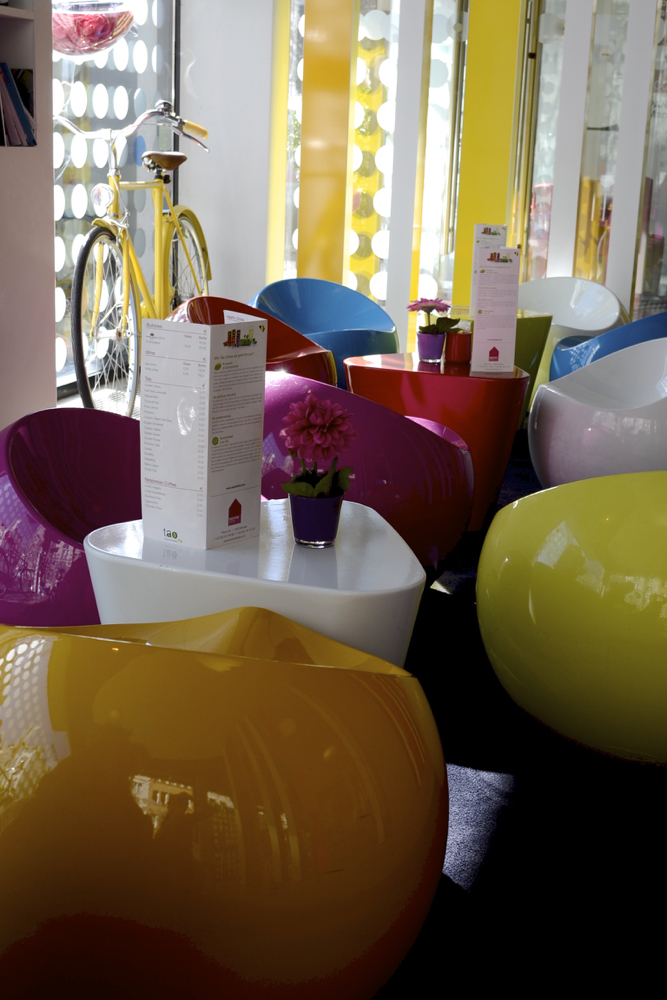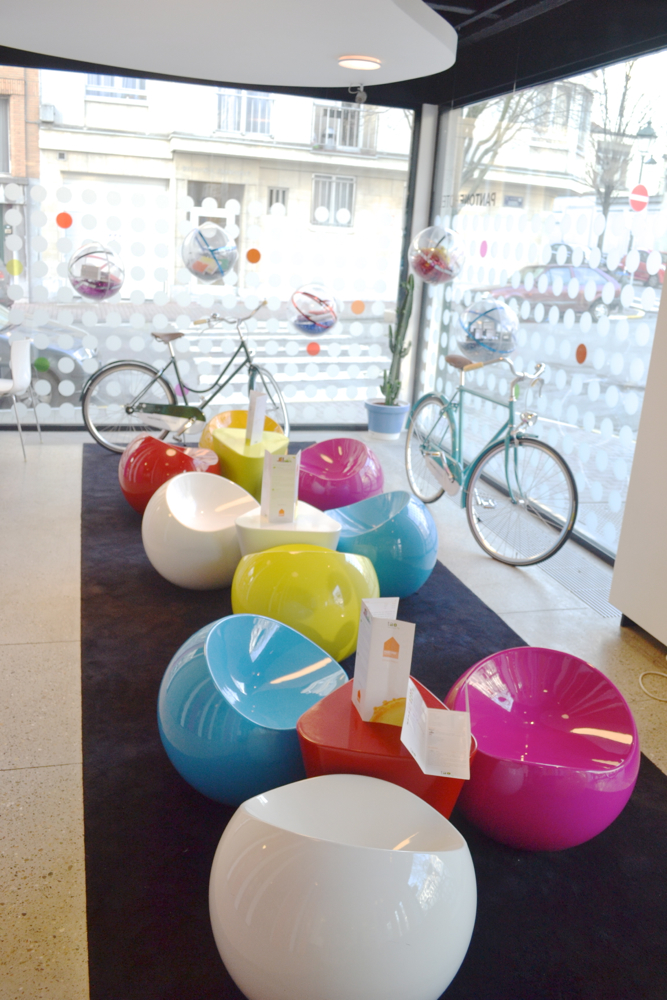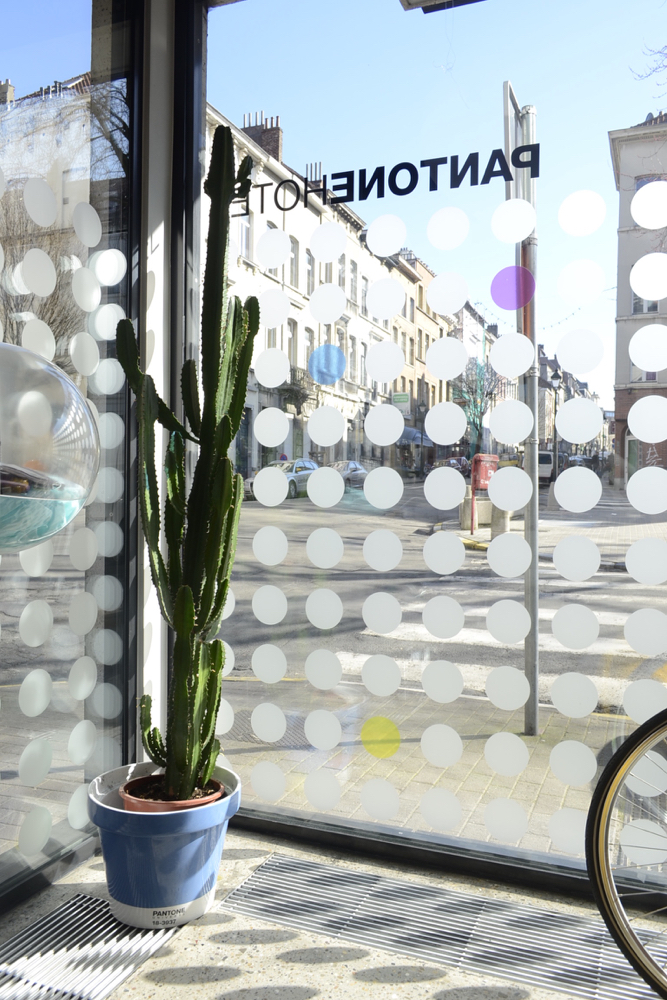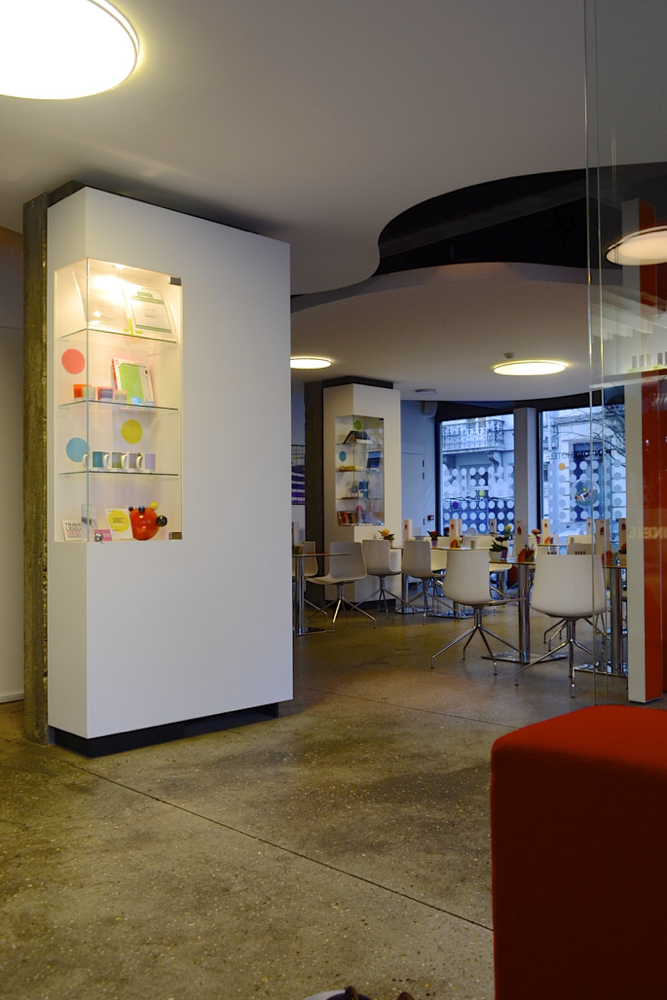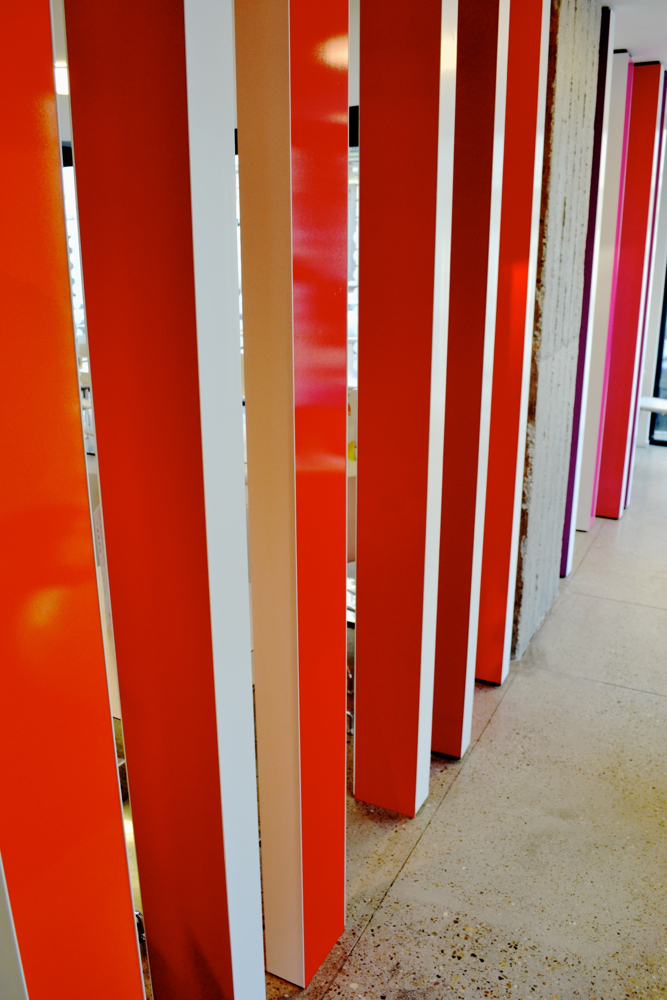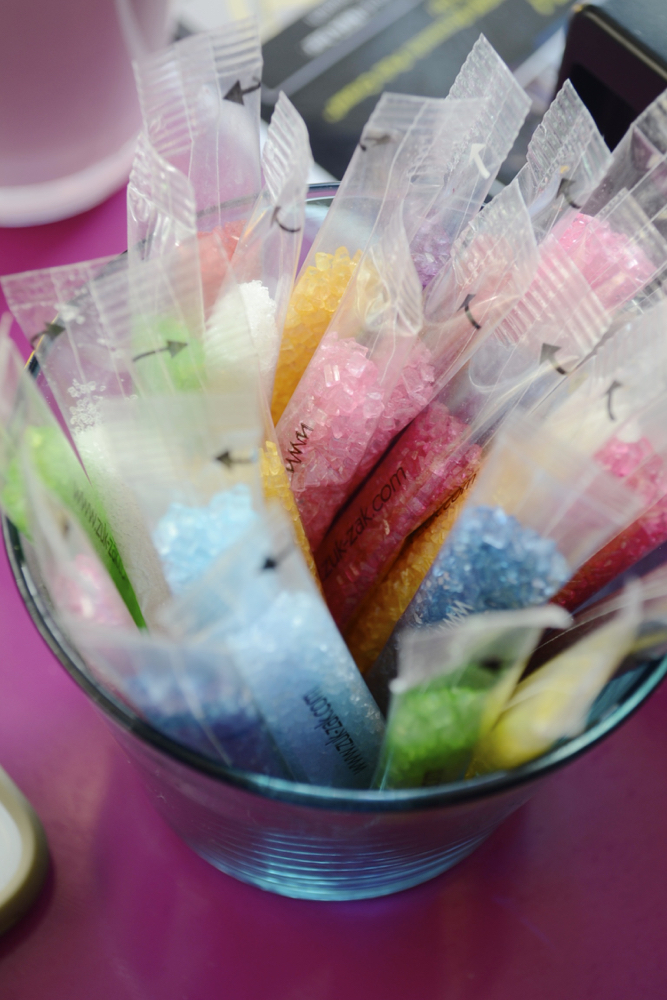 Each bedroom suite is colour-coded and co-ordinated in a complementary, cohesive colour palette. Expect a 50/50 balance of fresh white offset with vibrant pops of colour in the curtains, headboard, carpet and bathroom – where you'll find bright glasses, toiletries and even bold-coloured toilet paper! Likewise, each of the hotel's floors is decked out in colour; even the lift has a revolving background of coloured spots as you ascend and descend.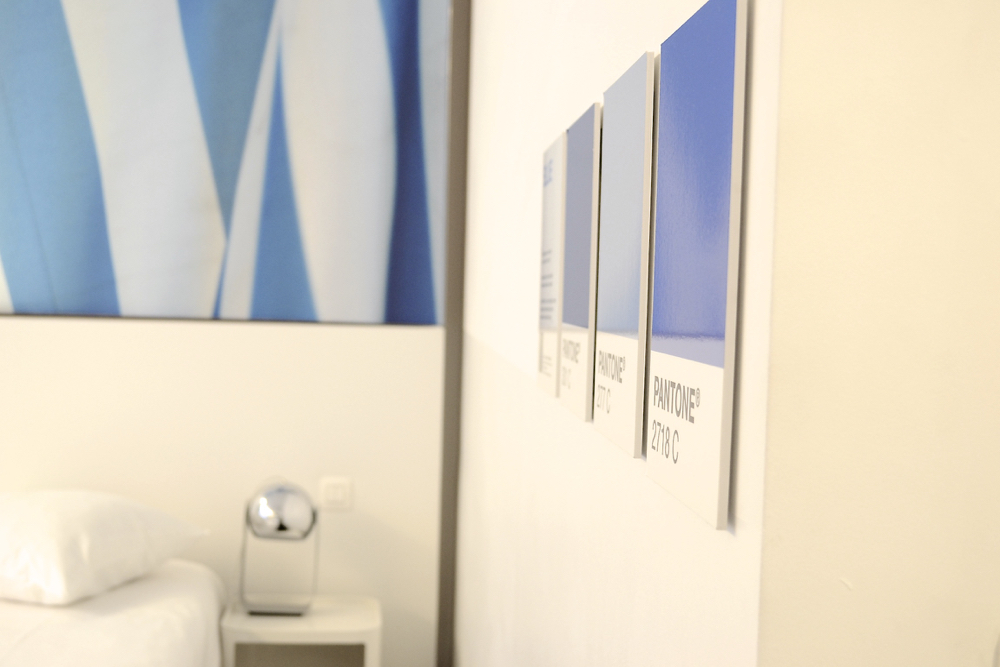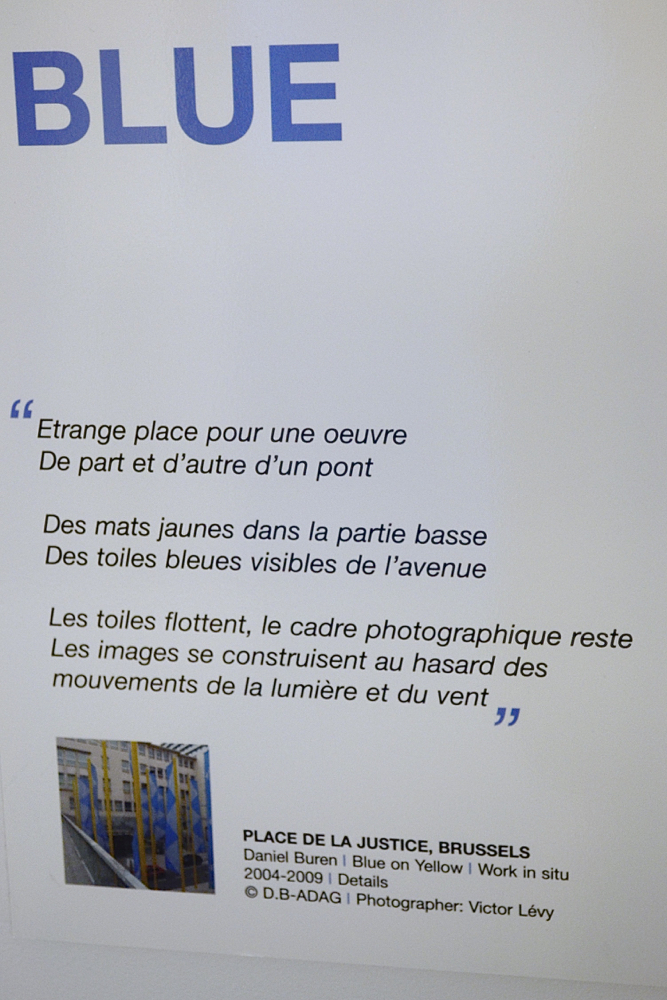 The beds are comfy (though the pillows are square-shaped?!) and the rooms are perfectly spacious with all the amenities you could need and a strong, powerful shower. It's impeccably clean, though necessarily minimal to allow the colour to shine.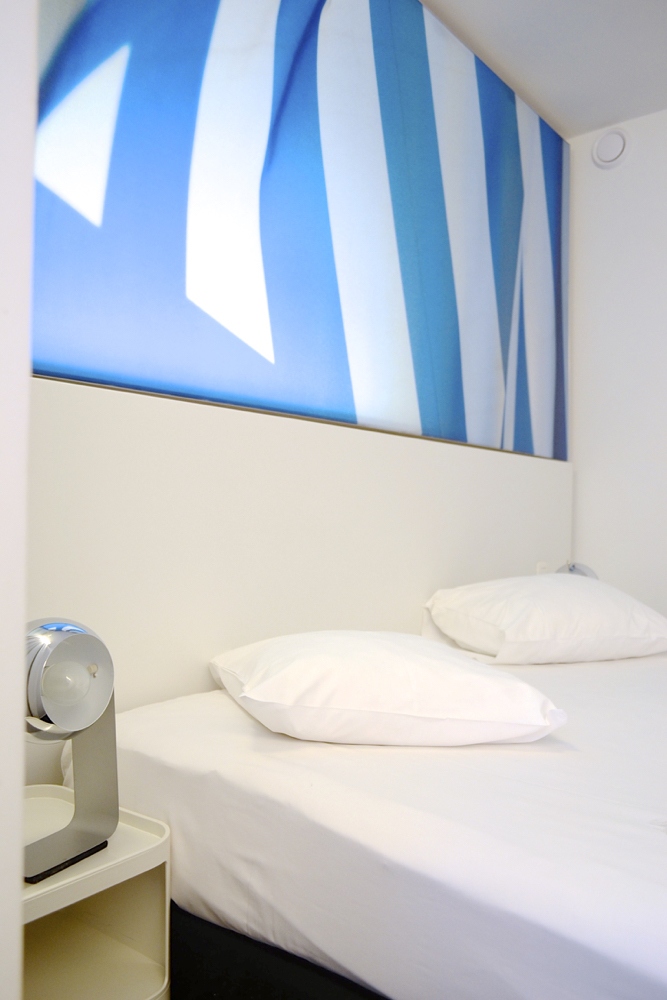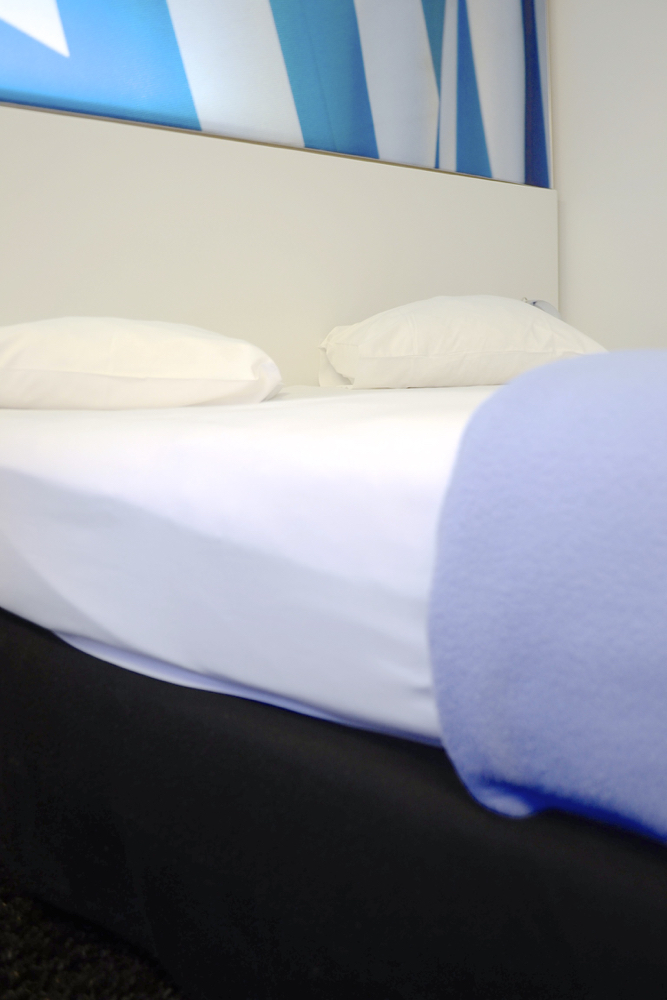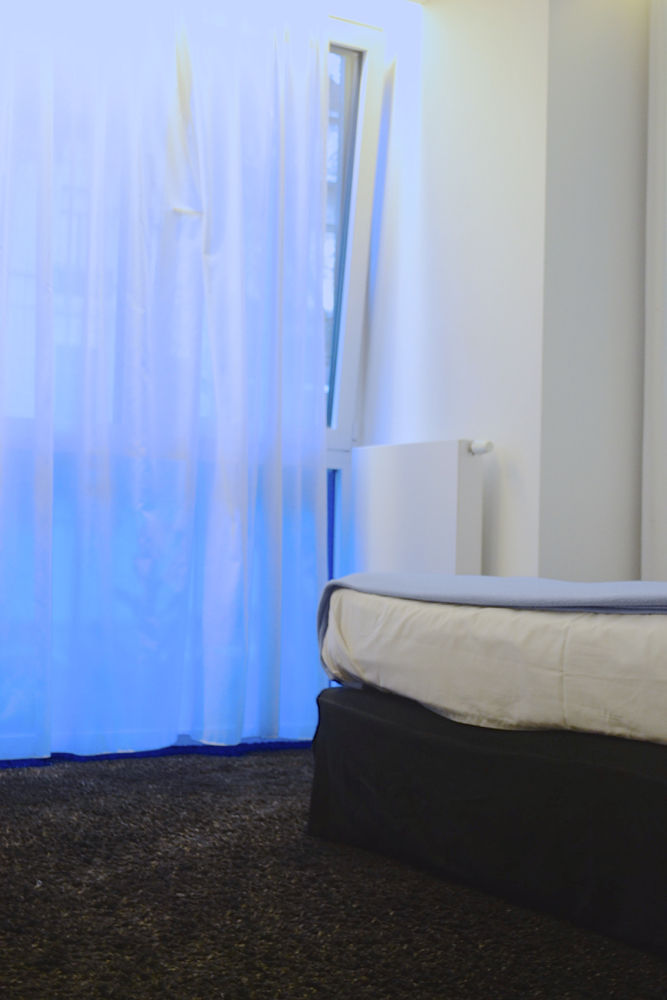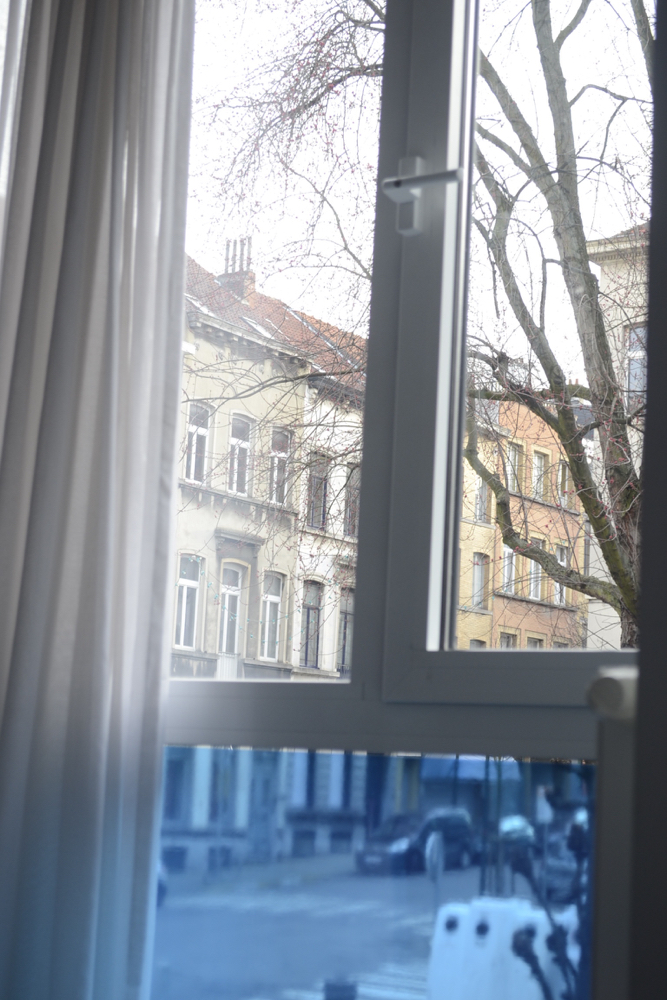 We haven't opted for the breakfast any time we've been. It's a continental offering of cereals, cold meats, cheeses and fruits with complimentary coffee, tea and juices but we're the kind of travellers who love to seek out the local haunts and tick another restaurant or café off our 'must visit' list at every chance we can get.
One criticism that we have to put forward is the fact that there are no tea/coffee making facilities in the bedrooms. Trust us to find the most old-fashioned thing to complain about (the free Wi-Fi is generally good, by the way – though it can have its moments) but we feel it's a complete necessity in every hotel. Everyone likes to wake up with a coffee or wind down with a tea in the afternoon and it's sometimes only when you don't have something that you notice it – which we feel is the case here. There is lovely coffee and tea available downstairs to order, but it will cost you.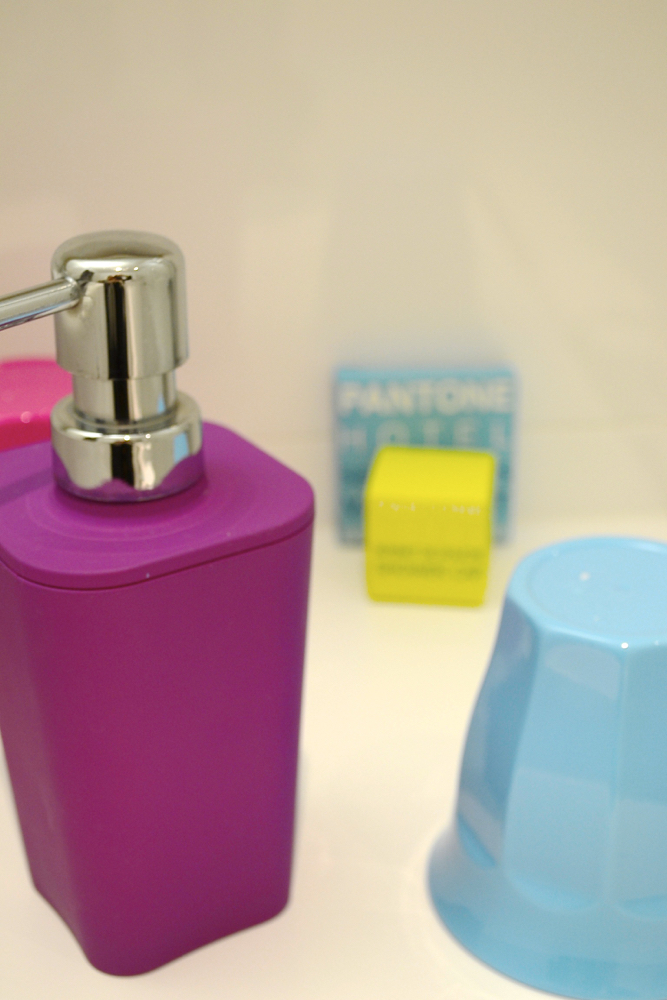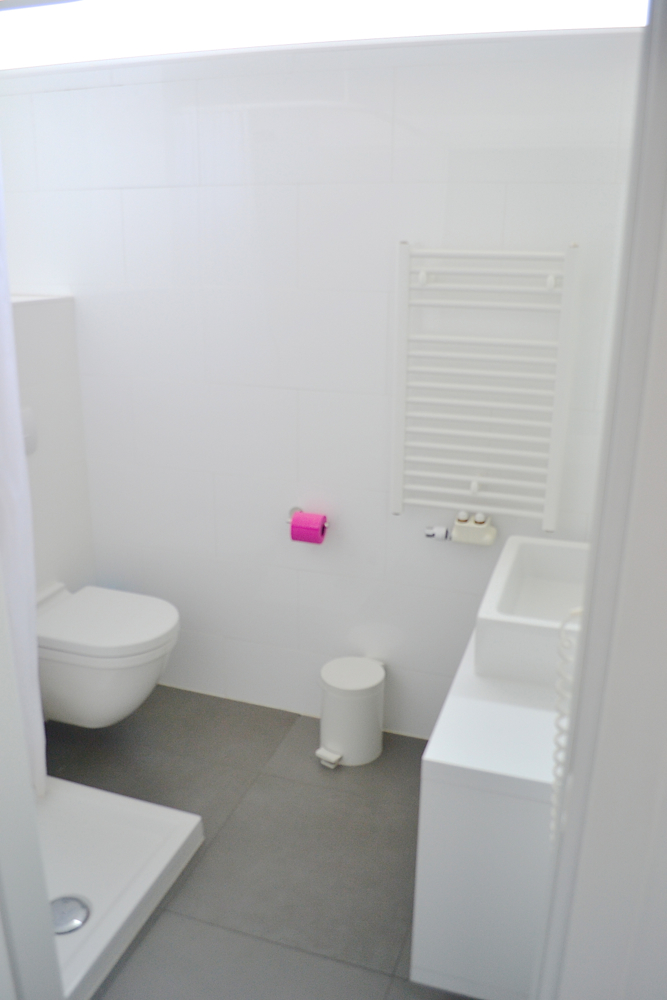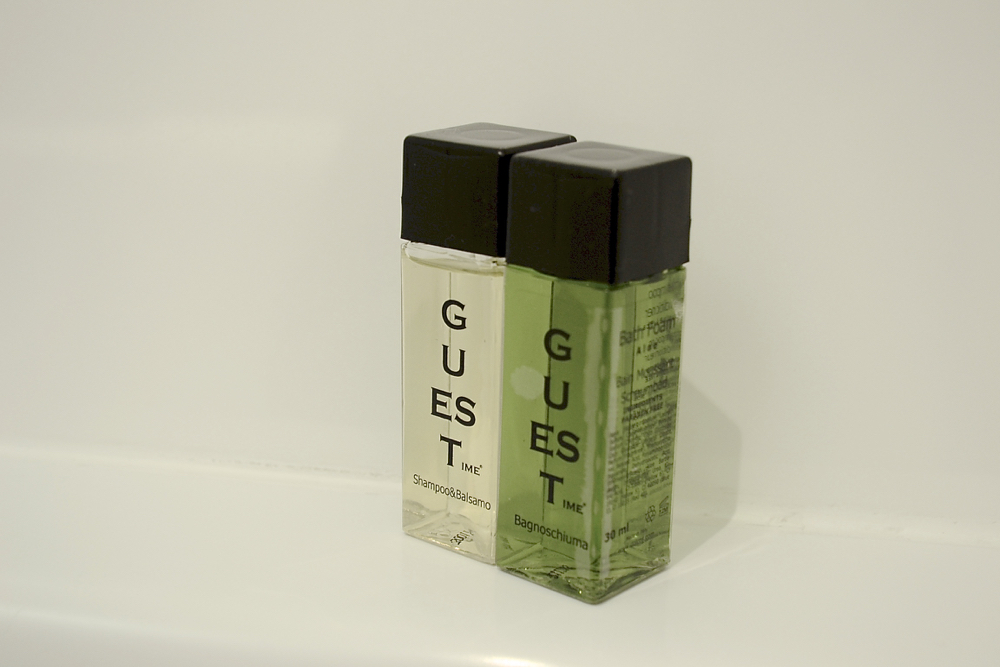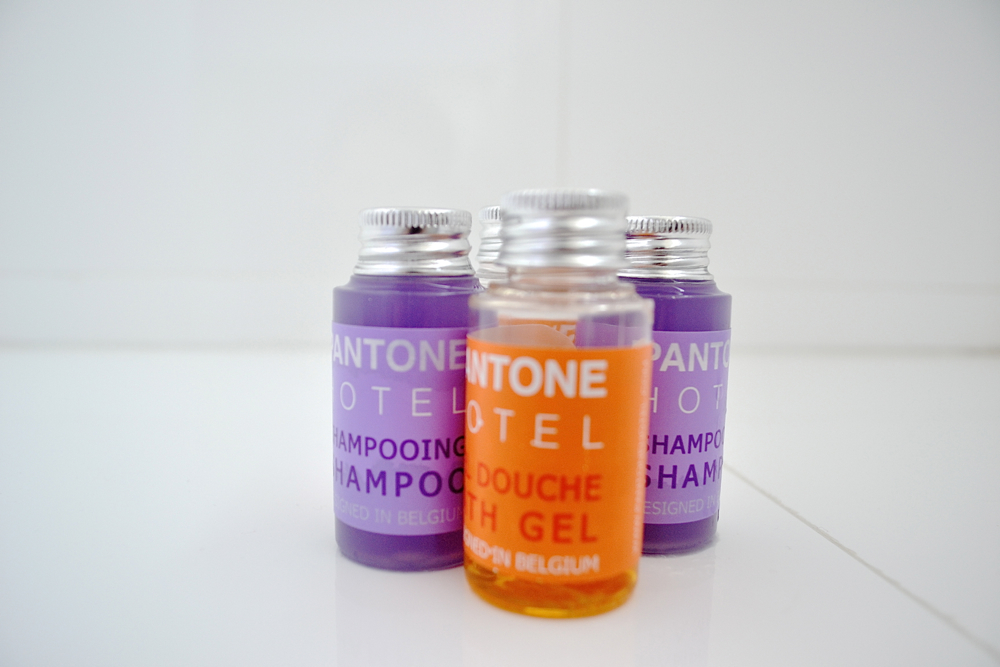 Insider tip: definitely take the stairs a few times. This quirky little addition to the hotel is so wrong it's right. It's tiny and windy, best taken one abreast and in single file. We're not sure if it's original but the stone spiral staircase is an intriguing brutalist structure running right up the middle of the hotel. In fact, if you look closely around the hotel, there's a number of brutalist and industrial touches that juxtapose the colourful, warm, comfortable design elements of the hotel. It's also a prime reflection of the overwhelming attitude in Brussels – serious but not too serious, and always a bit cheeky, which is probably what fuels the appeal for Irish people!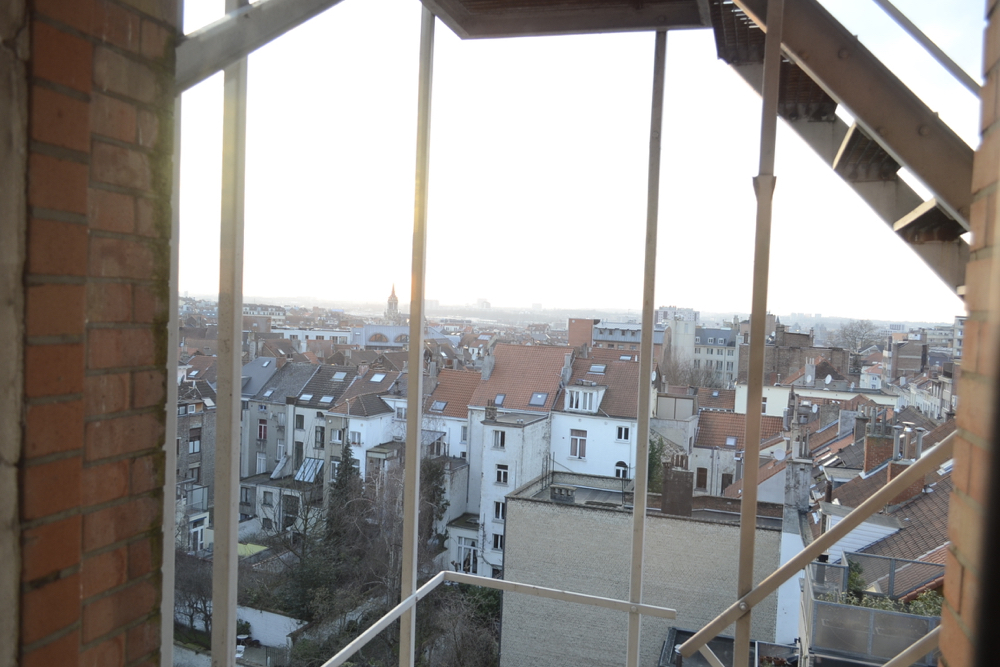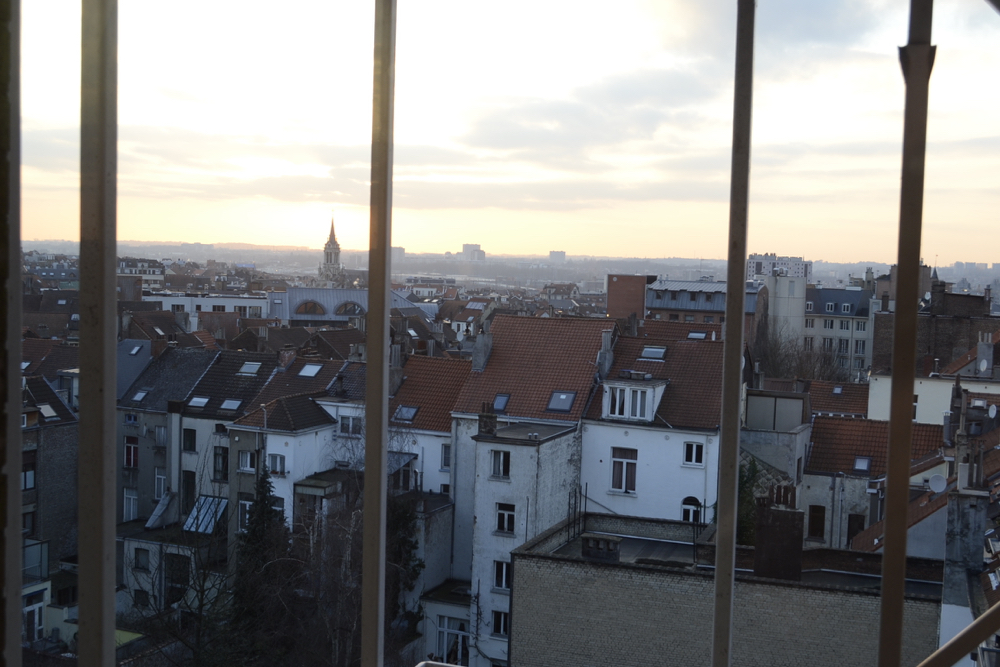 Situated in quite a business quarter but also surrounded by nearby boutiques, we've already found our favourites: MMMH!, Dille & Kamille and International Home of Cooking all around Chausée de Charleroi. Head down this street, running somewhat parallel to Av. Louise and grab a coffee at Parlor – our favourite coffee shop in the area – for a hot drink and slice of cake or pastry or a hearty breakfast/brunch for sustenance in the morning.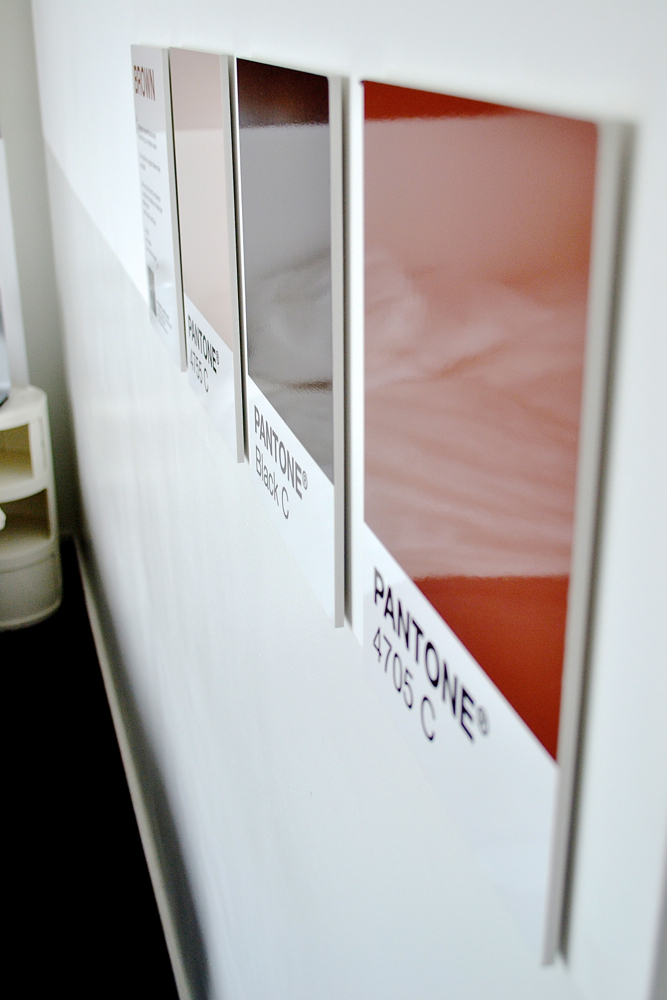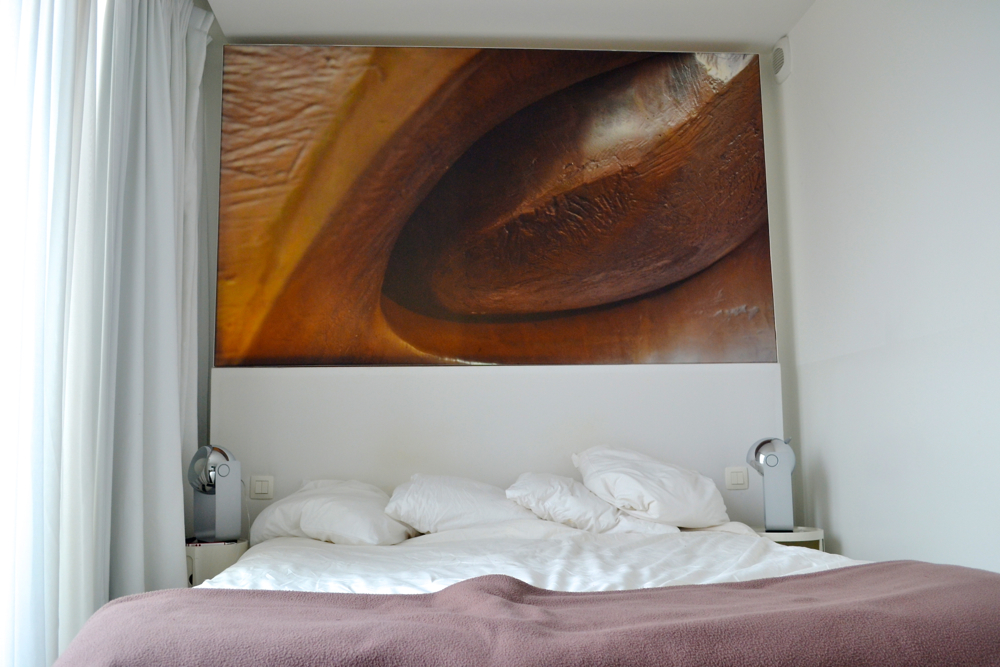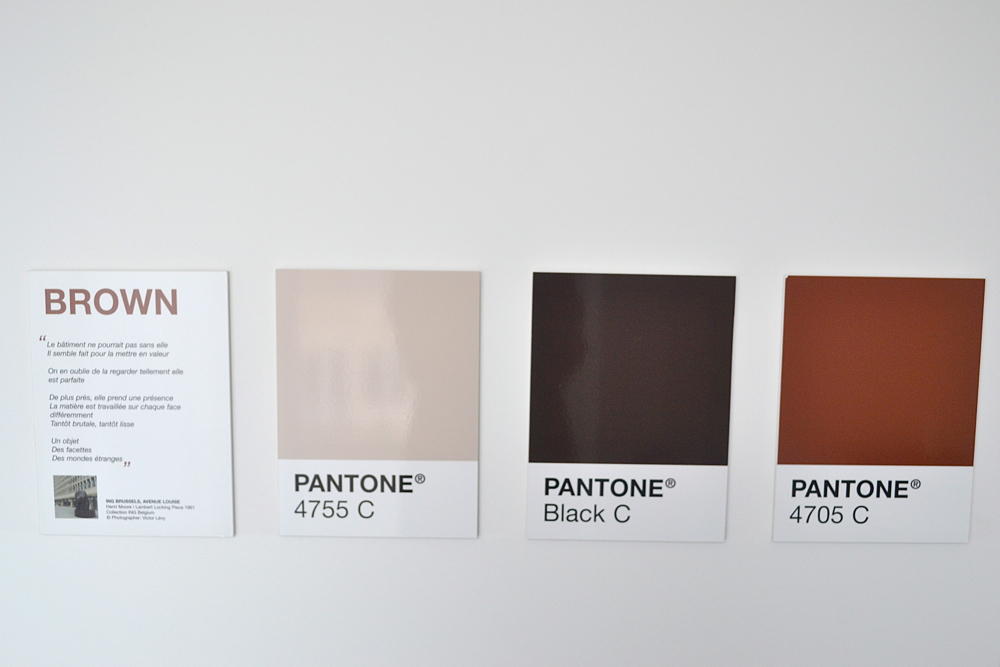 Bringing some real colour to your city break, even in the throes of winter this colourful and quirky hotel has always been a steal and is a hidden gem in Brussels at a very reasonable budget price at usually around €60-€80 a night. Book here via their website or on LastMinute. You can fly into Brussels Airport or take the Eurostar from London which will drop you in Brussels Midi Station.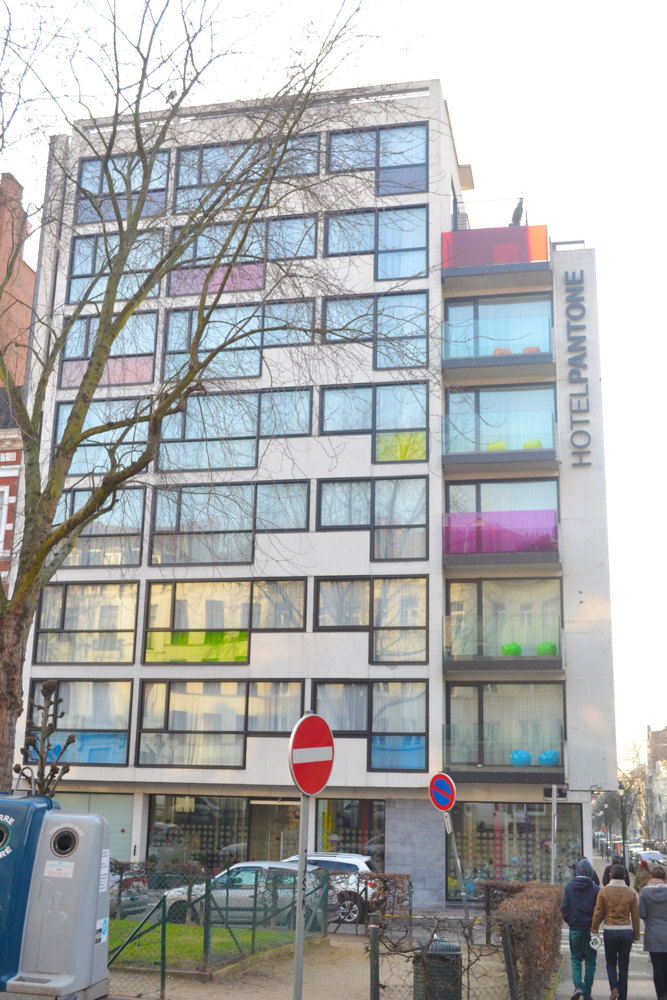 Feeling inspired to take a trip to Brussels?
GastroGays readers receive 10% off bookings as well as complimentary room upgrades

(subject to availability) at Pantone Hotel when you book and quote 'GASTRO'! Simply email or call the hotel to book!

👍