This North African slow-cooked stew dish, with its origins in Algeria and Morocco, is rich and comforting, combining delicious lamb, spices and sweet dried fruits like apricots and dates. We're delighted to share this recipe as part of the Try Lamb campaign, which we're 'lambassadors' for for a third year.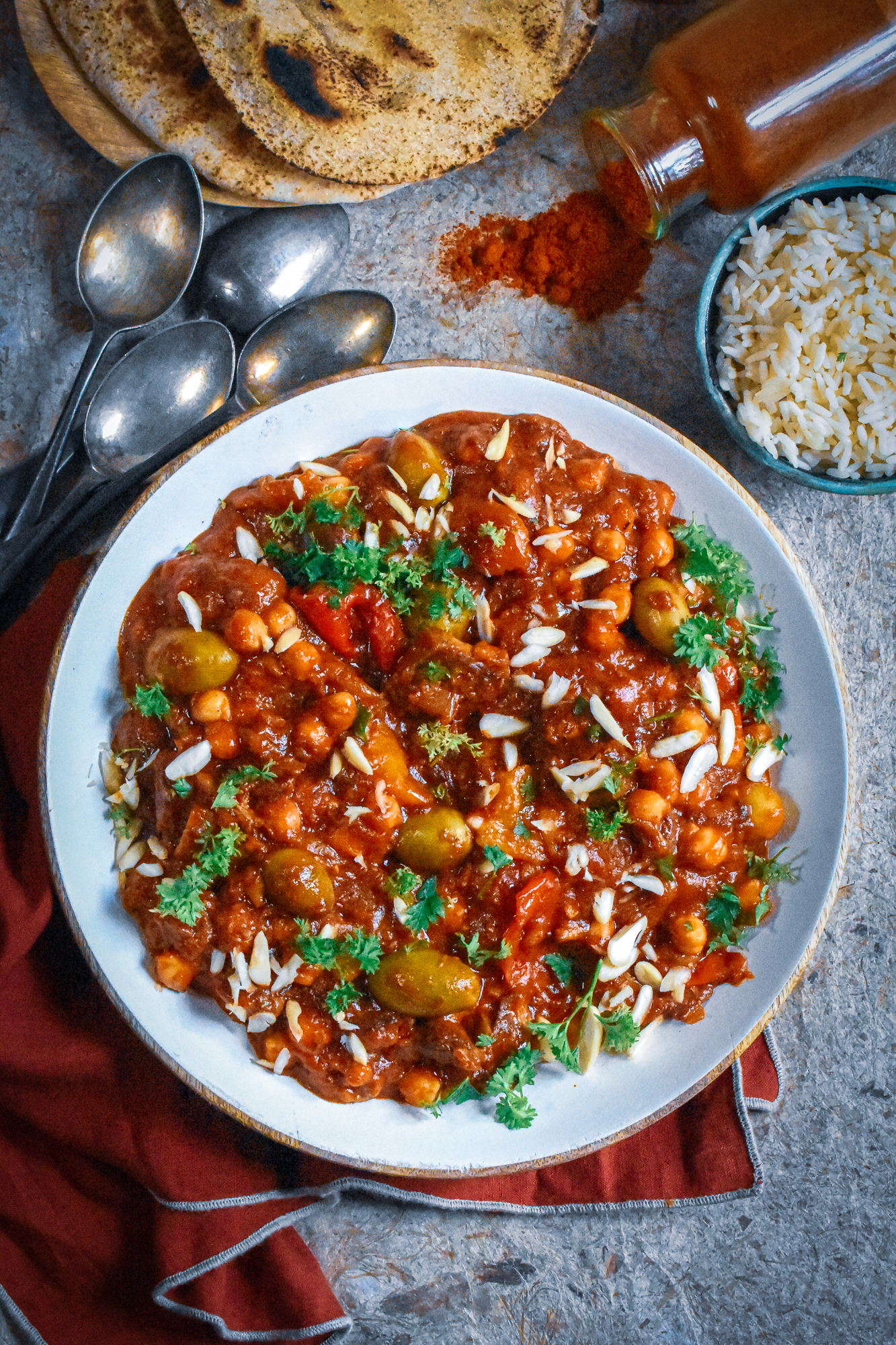 We adore the North African spice blend harissa and have used it before, like in our harissa lamb flatbreads recipe also for the Try Lamb campaign, and here it marries key flavours in one neat little package. Best made yourself fresh, using a grinder or mortar and pestle at home, you can also find pre-mixed/ground harissa spice blends in most large supermarkets these days. Failing that, a world foods store or African/Middle Eastern supermarket will stock it.
Tagine (or tajine) is a dish but also refers to the receptacle the dish is cooked in: a heavy clay pot with stumped bottom dish and a neat-fitting curved chimney which keeps in the steam and returns it as condensation to the bottom of the pot ensuring it doesn't need much water to make whilst also doesn't dry out. Here, this method offers a non-traditional alternative, using a heavy, lidded pot or casserole dish; you can also make this in a slow-cooker.
View Post