The Waterford Blaa is the iconic bread roll of Ireland, with its PGI status and legions of fans of the fluffy, floury creation. Like the Bramley Apple, Dutch Gouda, Melton Mowbray Pies and Cumberland sausages, the EU-awarded Protected Geographical Indication (PGI) recognises unique products local to a region, and ensures if they bear the name they must be made or produced in a specific area, and the Waterford Blaa is amongst that prestigious pack, since 2013.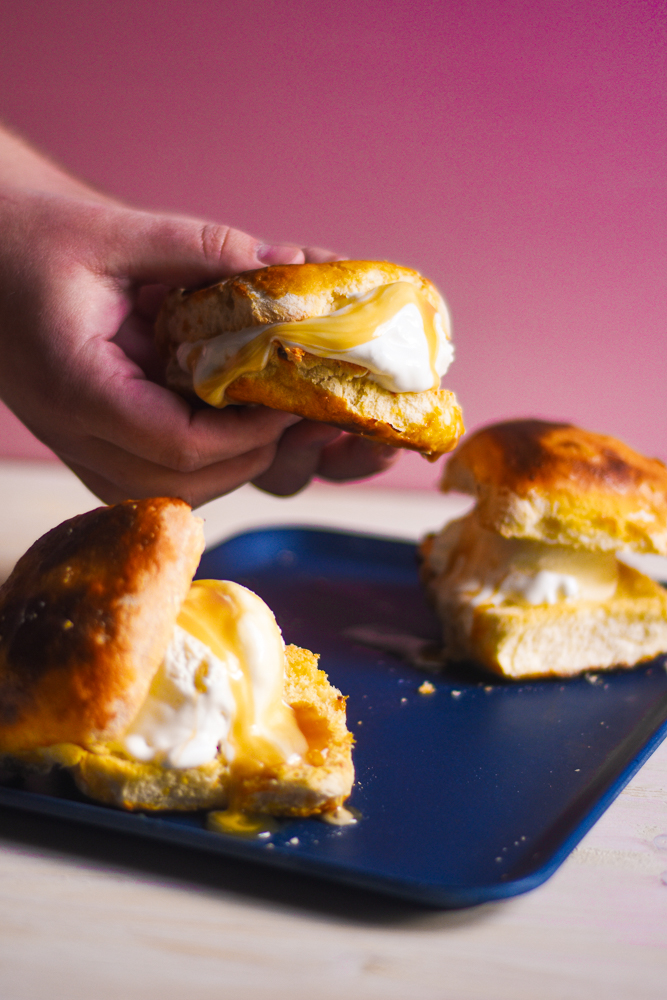 We adore them and have a long history with the blaa, particularly with our friends Walsh's Bakehouse who have been making them for generations, and are approaching their 100-year anniversary in 2021! You can find them throughout Waterford and also now in SuperValu and Aldi stores across Ireland as well as within the Dunnes Stores Simply Better range.
A blaa is not JUST a floury bread roll –– it has so many versatile uses, and this deliciously indulgent ice cream sandwich (or Blaawich, if you like!) is just one of them!
View Post