If you haven't noticed before now, we adore Eurovision. We take it very seriously. Like, very seriously. It's been  particularly exciting, enthralling and exhausting in the past few years and millions of people across the world will agree. You might not like #Eurovision at all, but maybe we can convince you how fun and addictive this continent-wide singing contest can be over the next 30 days 'til the contest lands in Vienna. First up, here's our Top 10 predictions for this year's final!
UPDATED AFTER THE FINAL!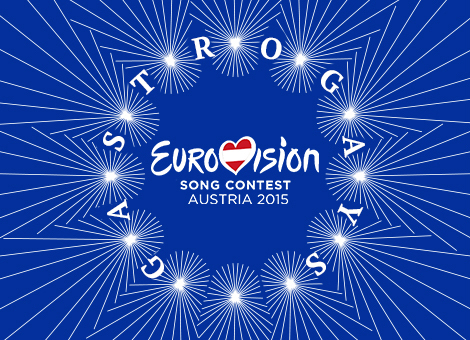 We're such super fans that last year we correctly predicted the top 5. Remember our 2014 predictions? This year, we've become even more obsessed than ever, resulting in friends & family worrying about our sanity, NATCH. We were so excited to attend the Eurovision Greatest Hits show in Hammersmith in March, and to the London Eurovision Preview Party, getting an advance glimpse at some of this year's entrants live on stage. We've even spent most Saturday evenings with a huge home-cooked meal and bucket loads of wine whilst  re-watching old contests again (stop judging).