Caramel always felt so obvious and basic but still forever alluded us, and we don't think we're alone. The thought of boiling sugar to any home cook likely whips up a little anxiety as the potential for danger is always in the mind –– but caramel should be a frequent joy, this accidental vegan salted caramel sure is for us and we find excuses to make it so often –– use it in cakes or mousse, stir it through porridge, drizzle luxuriously over sticky toffee pudding or ice cream, even savour it slathered on toast as an indulgent snack.
This came about when making an edible gift for a vegan family member –– and it's become a staple in our kitchen for the last few years. The coconut flavour is so subtle and the salt brings everything together with balance between sweetness and creaminess. This also stiffens beautifully as it cools, so 24 hours after you make it it will be satisfyingly spoonable.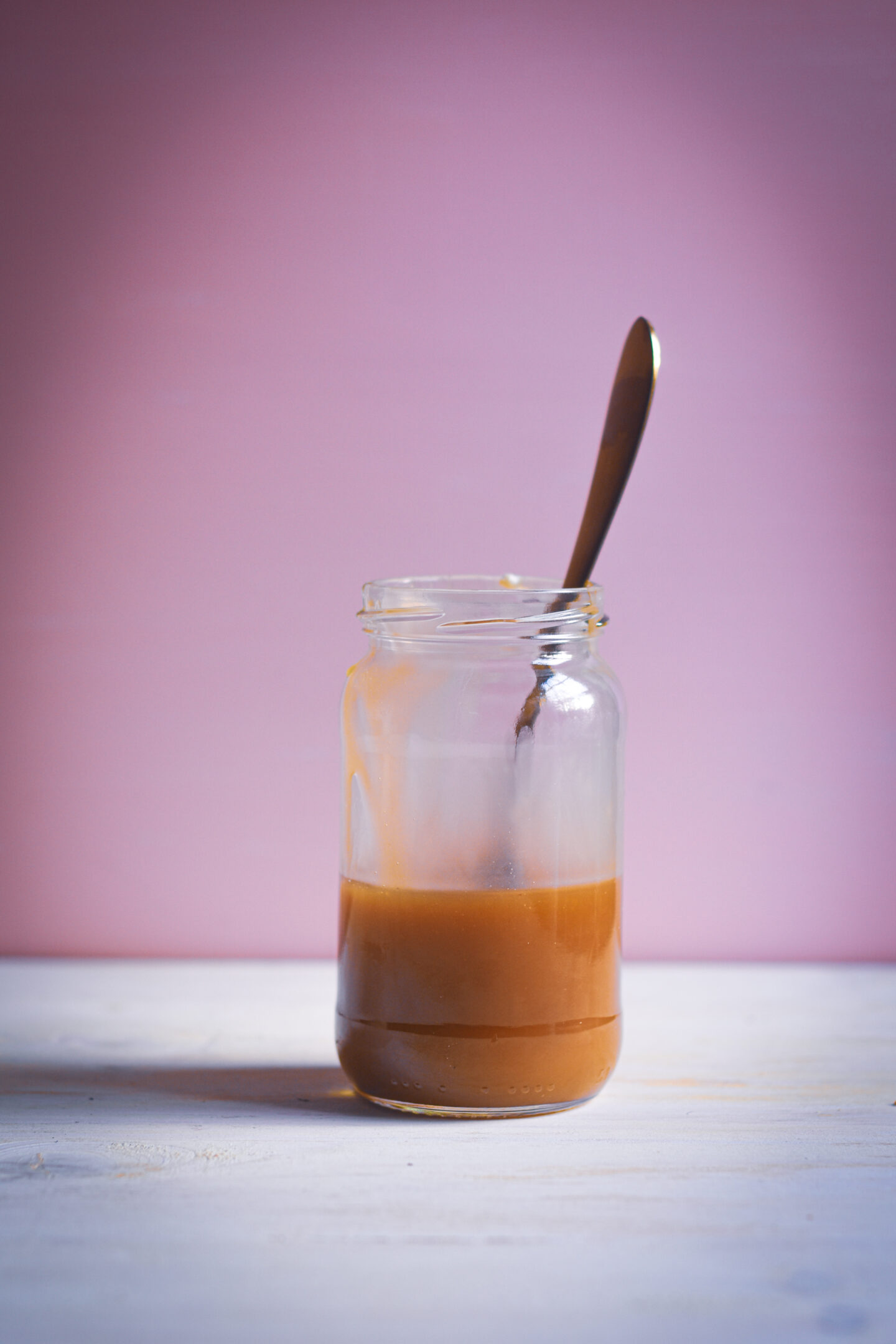 There is quite literally three ingredients here: sugar, coconut milk* and flaked sea salt. Couldn't be simpler!
View Post