It's 2016 and Northern Ireland has marketed this year as the Year of Food & Drink, a fantastic campaign to encourage and support the visibility of local producers, chefs, suppliers, bars, restaurants and food and drink businesses.  Flaunting their wears and putting their best foot forward, this year in particular is showcasing this part of the world, with proper order, as one of Europe's top foodie destinations.
Accolades have been earned and bestowed left, right and centre to people in food who are based or choose to live in this stunning part of Ireland. Lots of Great Taste and Blás na hEireann seals of approval adorn products from Ulster and beyond while the restaurant scene – in and around Belfast particularly but not necessarily limited to – has never offered better choice, value or been more polished than it is right at this moment. You can literally taste it in the air and like many other European capitals, provenance, technique and casual refinement all sit at the forefront.
In the restaurant industry, a Michelin star is one of the greatest accolades that can be bestowed on any restaurant and – even if you don't necessarily follow or believe in that system – you can't ignore that they signify and celebrate excellence. OX Belfast is one of the city's two one-starred restaurants, received two and a half years after opening. They have been both a long time coming and incredibly well deserved.
Refreshingly though, that stale stuffiness, significant snobbery and silver service you might come to expect in Michelin-starred places is not the norm here, OX is set apart and that's worth shouting about alone. It's never felt typical or typecast and has an independent spirit in spades, yet it's refined and elegant in equal measure.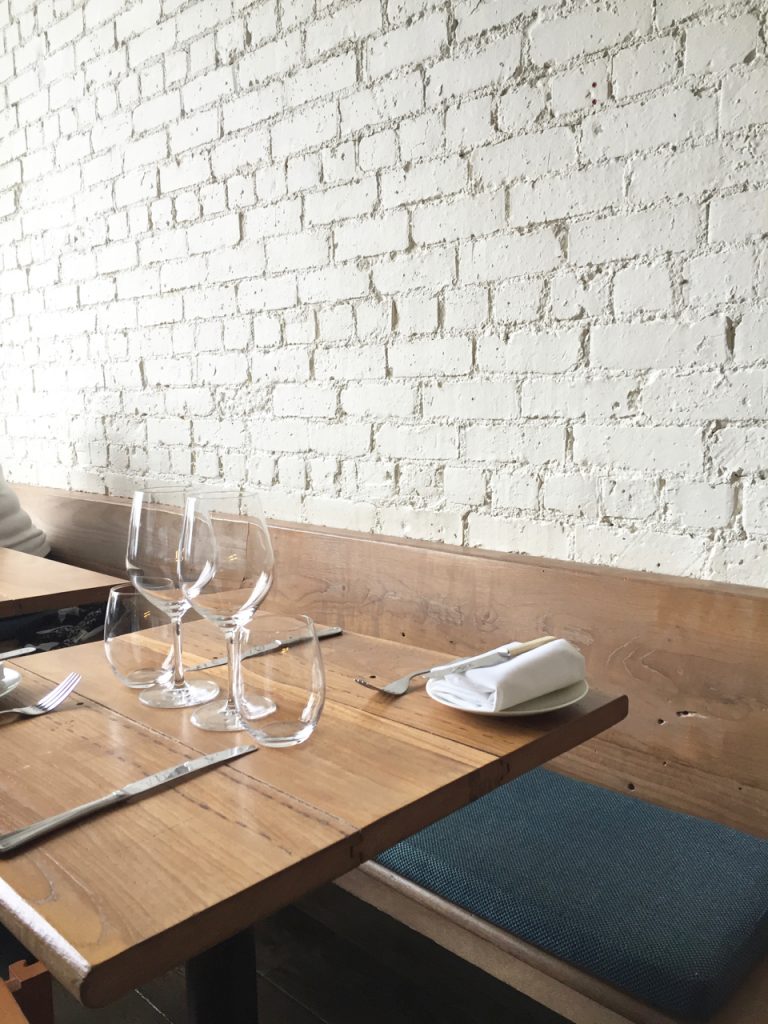 Open from Tuesday to Saturday weekly, we've been very lucky to be able to eat at OX on a couple of occasions, trying both the lunch offering and the five-course tasting menu for dinner. Lunch is particularly exceptional value, with two courses for £20, three for £25 (correct at time of publishing; a slight increase from when we ate for lunch in October 2015)
In saying that, rocking up at 1:30pm is leaving it a little to chance; It's rarely quiet here, so do book in advance. A pick from the dedicated as you browse the main menu is always a great idea. Punctuated by many celebrated gins, most from the island of Ireland, we always gravitate towards Shortcross or Jawbox when up north.
Menus change often, dictated by seasonality and ingredient availability, what's fresh and plentiful makes up the menu on any given week and the chef team really shine a light on the best produce, local wherever possible. Whatever service you sample, it's sure to be a slick presenation with perfectly plated dishes and flavours which are seasonal, unique and memorable… but the best part is that this is affordable Michelin-starred dining; the price point isn't going to leave you skint.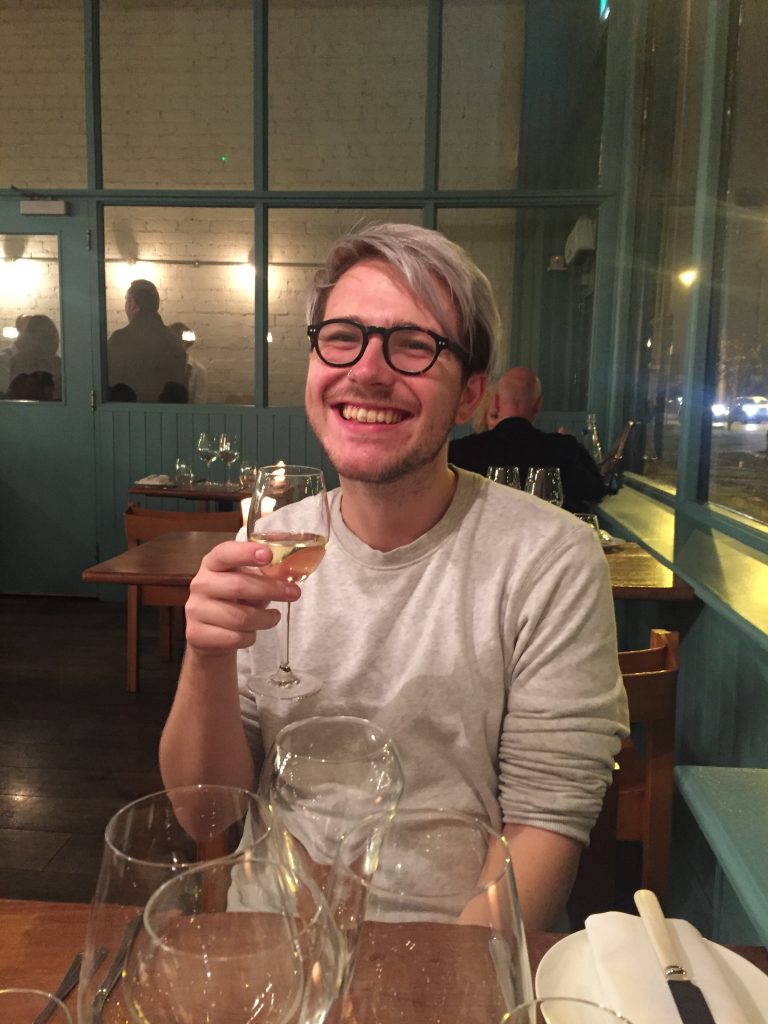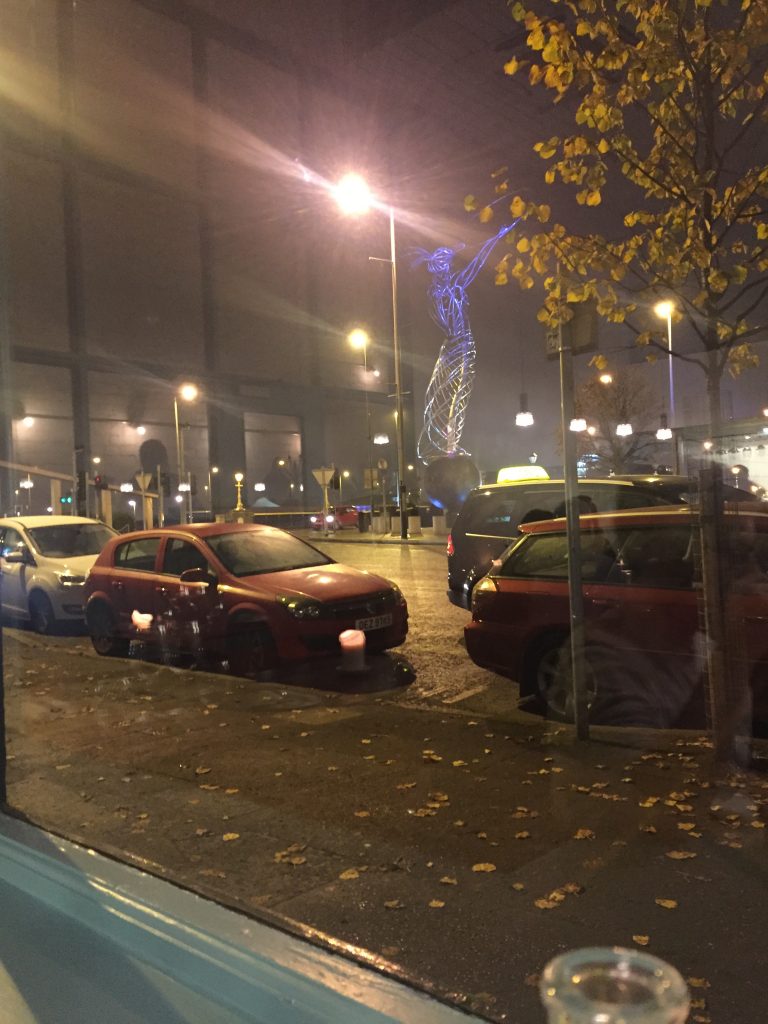 Dinner at OX is a true treat though, and no matter what, you must make a night of it. For £50 per person, you get the full five-course tasting menu (which is the only option on a Friday or Saturday night) whilst if you add on an extra £30 per person you'll enjoy wine pairings to complement each course from the sommelier team. Vegetarians will be pleased too, as for £45 you have the option of a similar five-course meal of meat-free dishes.
On a recent visit we enjoyed an Autumnal menu with dishes of celeriac soup; John Dory with coral butter and lemongrass; Skeaghanore duck breast with foie gras; and caramelised apple with treacle, oats and fig leaf ice-cream. Two standouts for us were a starter of wild venison with beetroot, kohlrabi and a squidge of incredibly earthy and sharp black garlic purée; as well as the blackberry dessert. Simply sensational, every mouthful.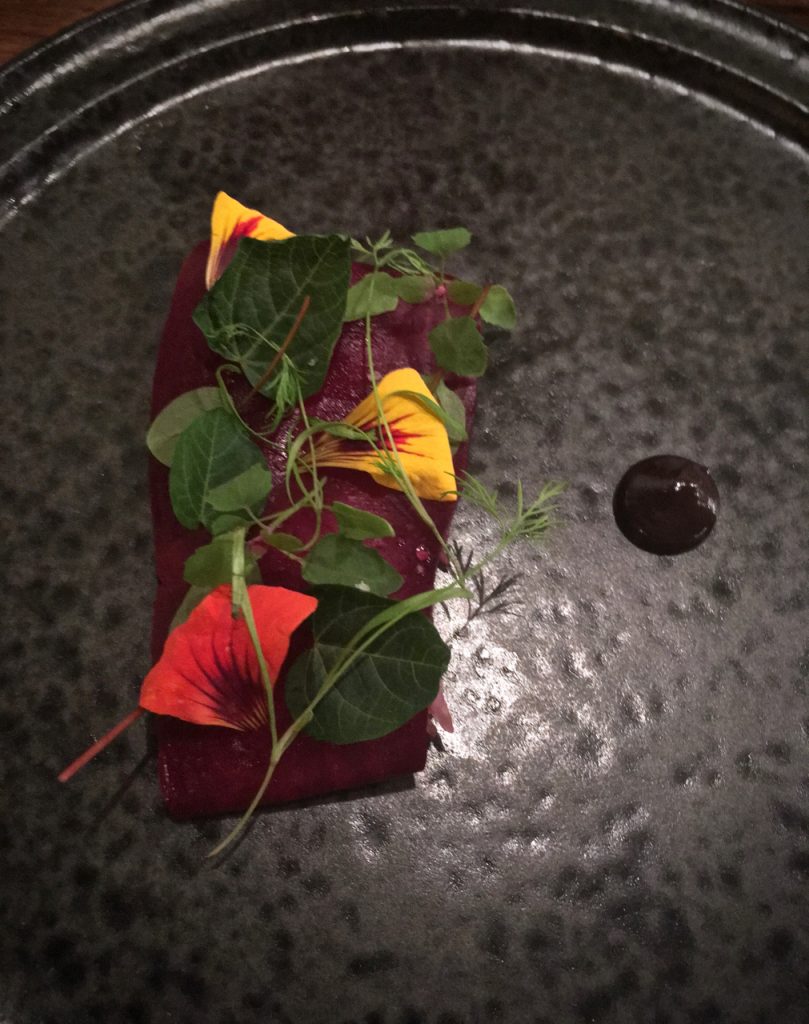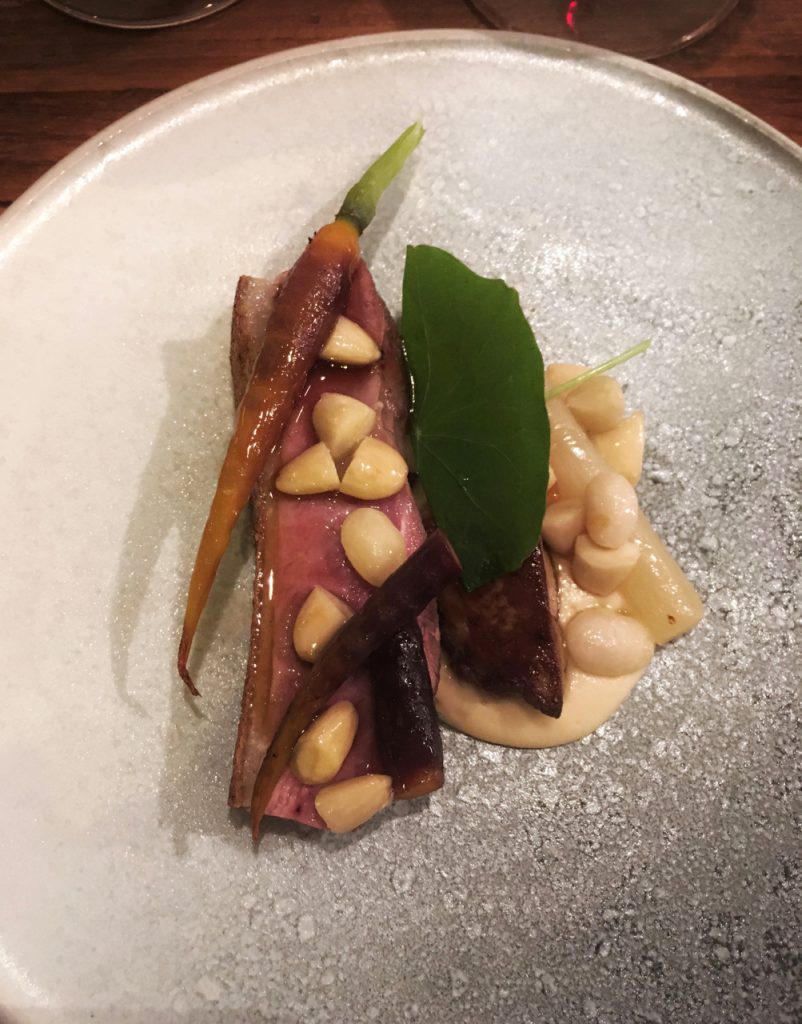 It's easy to see why this is such a popular place for locals and visitors alike – the service comes with that signature charm and warmth that we've always loved and grown to expect whenever dining in Northern Ireland.
We've described OX in our column in GNI as "where Belfast meets Brittany", as it's the coming-together of Manager Alain Kerloc'h and Head Chef Stephen Toman. The pair met in Paris and individually have worked in some of the best restaurants in France and Ireland, both front and back of house, before opening OX together as co-owners with their modern French-style menu championing local Irish ingredients and sidelined with a globe-traversing wine list.
The kitchen abides by the ethos of using imagination and creativity to bring fresh ingredients to life on the plate. "Too long have vegetables played the part of a mere garnish; OX's menus feature top quality meat and sustainably sourced fish while also giving careful attention to seasonal vegetables and fruit," the pair say.
We mentioned before the idea of making a night of it all, and luckily OX Belfast enables you to do so. Right next door is OX Cave, an annexed wine and cheese bar – we know, we have to pick ourselves up off the ground too when we say that, almost too beautiful to believe!
The wine list is curated exceptionally well and we were actually stumped with what to choose, but our server definitely helped steer us with what flavour profiles and regions we preferred. We settled on a red and white from the same vineyard in Georgia.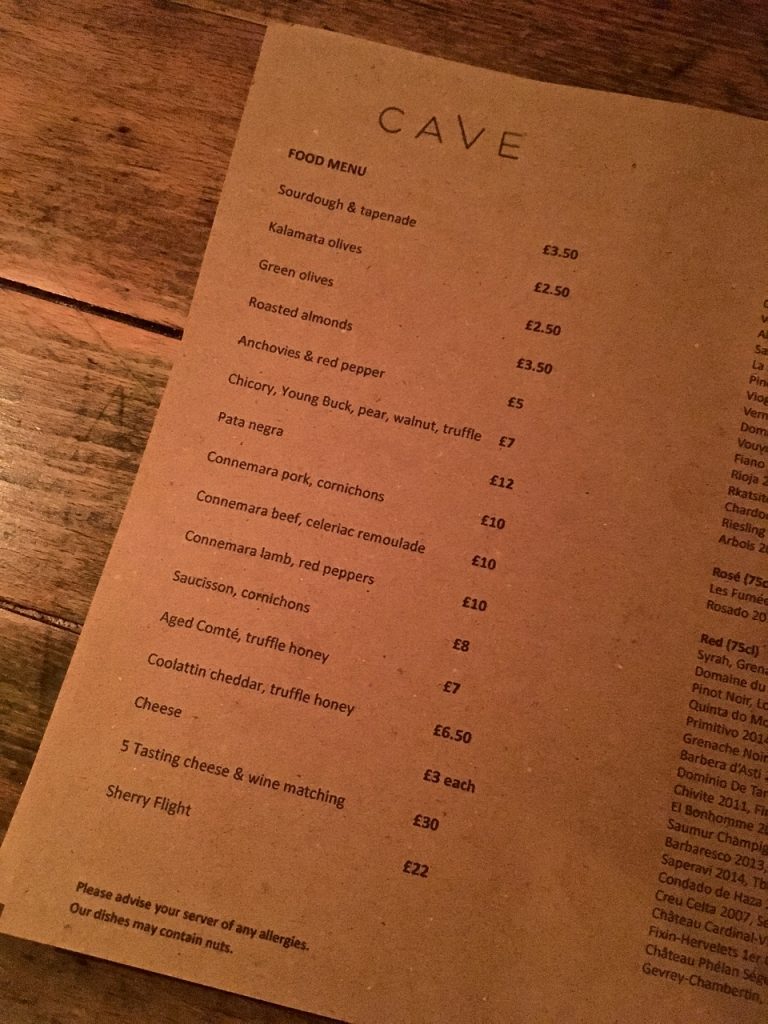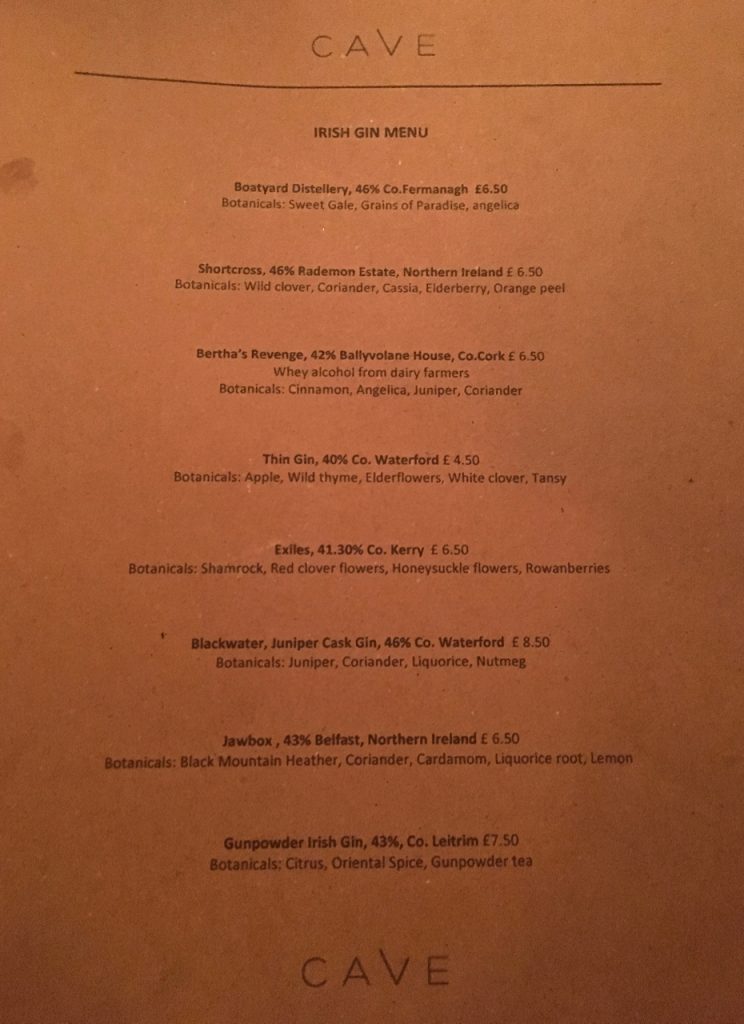 As for cheeses, there's an incredibly diverse range on offer from the counter. We're often stuffed when we end up here, so recently we opted for the Comté smothered in truffle honey and let's just say, it was a complete flavour revelation.
https://twitter.com/GastroGays/status/792129030736777216
Like it's sister next door, OX Cave is an also a big champion of Irish gins. So much so, it also boasts a dedicated menu to the juniper-based spirit, ranging from Bertha's Revenge (one of our all time favourites) to Waterford's Thin Gin and local favourite Jawbox. Open from Tuesday to Saturday from 4pm, OX Cave also regularly hosts special events, producer showcases and customer evenings on a weekly basis. Live music at the weekend serenades you as you sip and sample the cheeses.
*Disclaimer: We did eat free for dinner here recently as part of a  press trip across Northern Ireland for their 2016 Year of Food & Drink campaign. This post is our own opinion and experience of the hotel, and no agreement to post a review was made prior to publication. We just feckin' love this place and we're delighted we got to eat a few times so we could get a good feel of the place before posting anything.