We're suckers for a bit of patriotism, not least of all when St. Patrick's Day rolls around each year. So what better way to celebrate Paddy's Day – the Irish national holiday – than a brunch dish to kick off the morning with a hefty dash of green, white and orange?
We found ourselves this year with an abundance of fresh greens in stock, from our local farm shop, as well as gorgeous free-range, organic eggs so we wanted something quick, fresh, full of flavour and tremendous in its Tricolour palette whilst simply assembled in just one pan too – so here it is, our one-pan 'Irish Eggs'.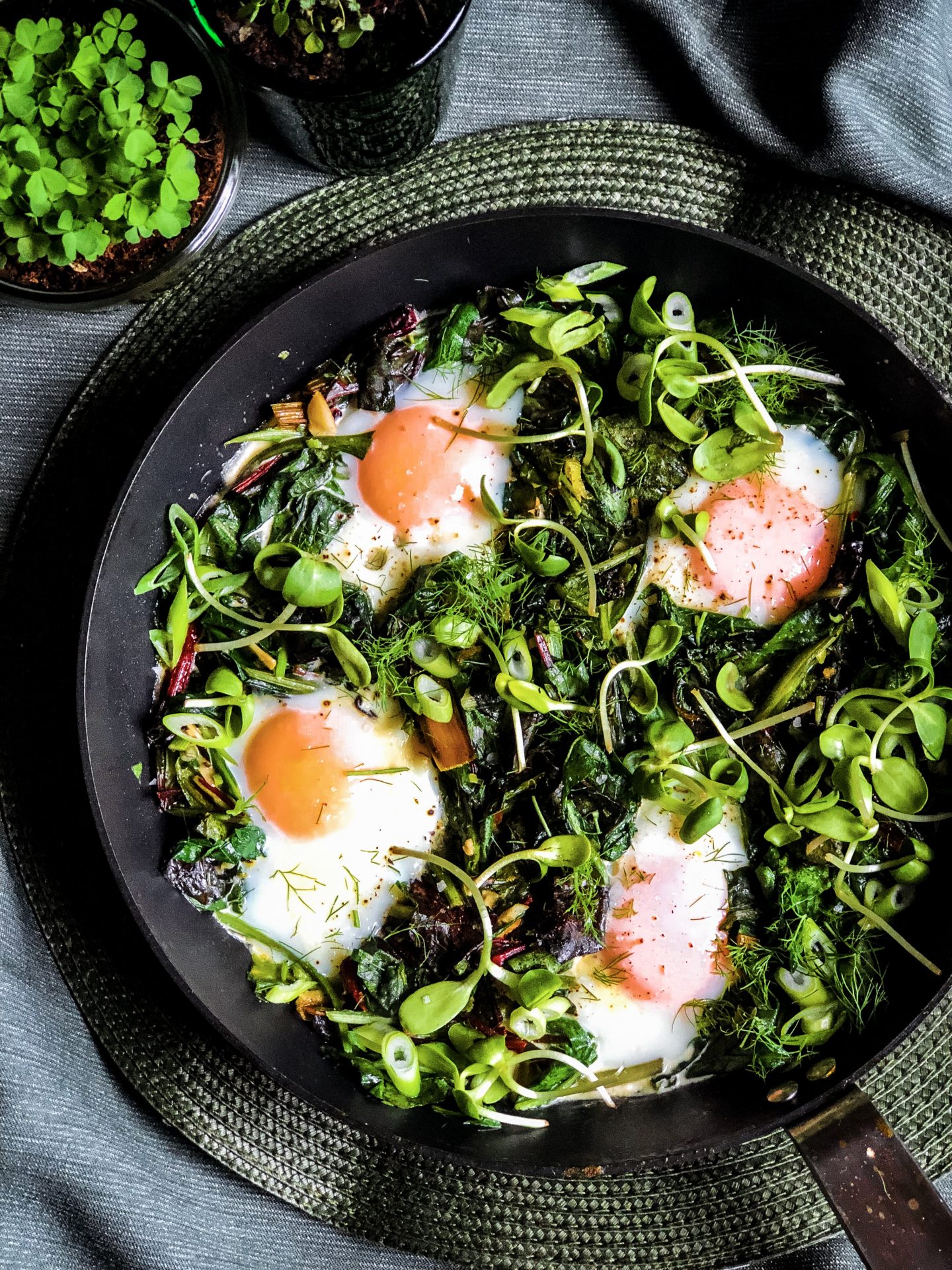 This is less a recipe and more just a recollection of the steps we took – like much of our cookery, we encourage you to use what you have and cook instinctively, rather than dictate what you need to go out and source.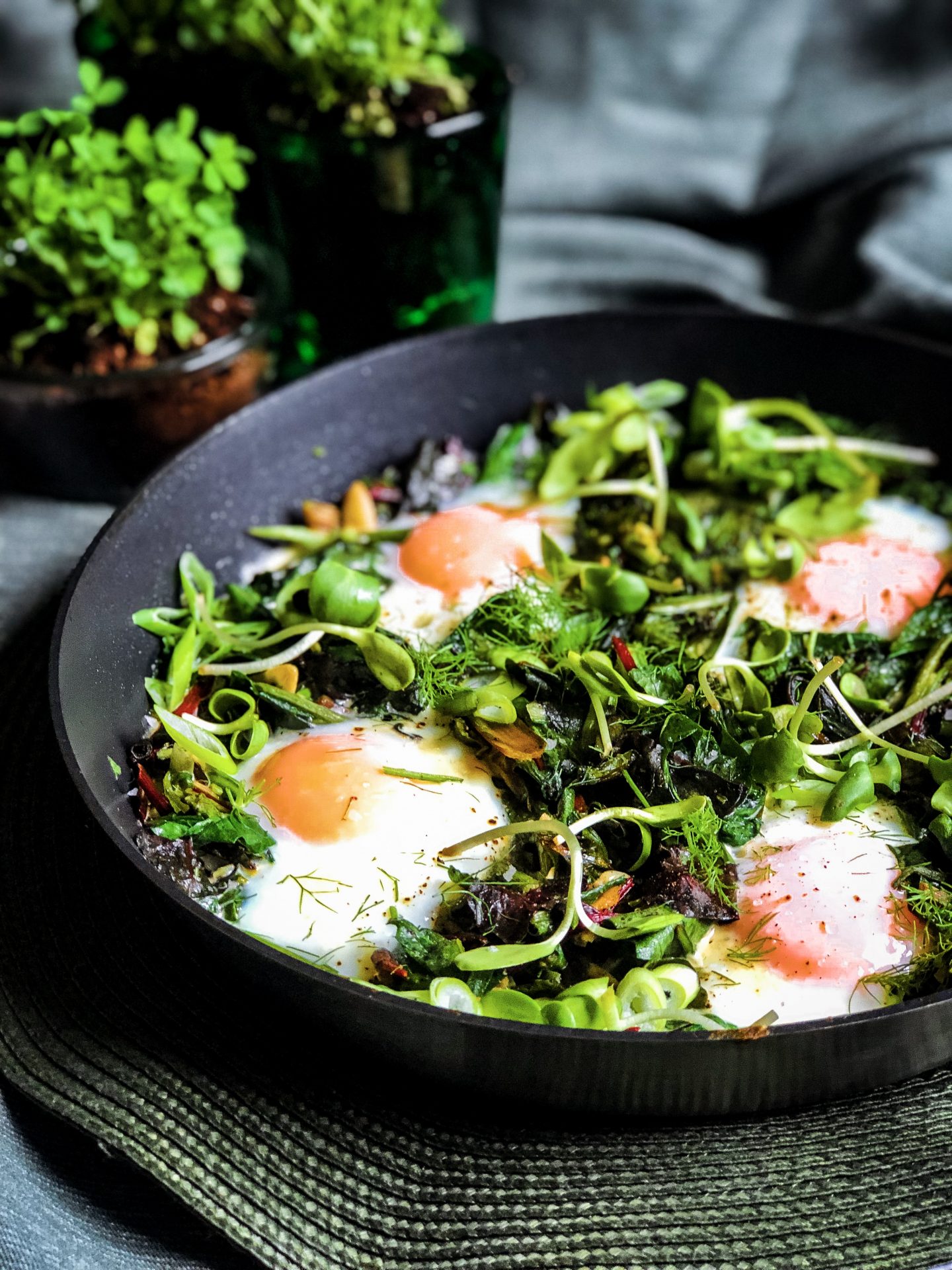 Start with herbs as the base, we finely chopped some fennel stems (keep the fronds for garnish), some sage leaves and a sprig or so of rosemary (leaves removed, stalk discarded). You can really use whatever hardier, woodier herbs you have to hand, to be honest. Then, finely slice a couple of spring onions and a couple of cloves of garlic.
In a large frying pan, with a little butter and rapeseed oil bubbling away in, fry the spring onions and garlic over a medium-low heat, ensuring they don't over-colour and then introduce the herbs.
Whilst that cooks away, wash and prepare lots of fresh spinach, rocket and rainbow chard (or other seasonal greens you have which can work here), and roughly chop. Add to the frying pan and allow to wilt with everything else for a minute or two.
Season everything well and then make four pockets in the herb and leaf mixture for your eggs. Amp up the heat a little bit and crack an egg into each pocket, allowing to gently fry for a minute or so, then remove from the heat and clamp on a lid so that the steam will cook the top of the eggs. They should be cooked through in about a minute or two.
Serve in the dish, accompanied by generously buttered fresh 'real' bread or brown bread/soda bread. For a final flourish, season the eggs well, scatter the chopped fennel fronds across the top of everything and then place a couple of sunflower shoots or pea shoots across the top.