Huddled within a fifty-strong group of hungry customers in a small square in Brussels; here comes a throat full of smoke from one side, a whiff of a smelly armpit from the other and a fierce jostle to reach the top of a queue every few minutes to little success. It's not far from descending into chaos. Staff are shouting, prospective customers are pushing in the queue and this is all happening in the middle of a shopping district and tourist-filled area – ideal holiday dining, yes? Let us be the first to tell you: this is regularly voted, and proudly professed by both locals and visitors alike, as Brussels' best restaurant.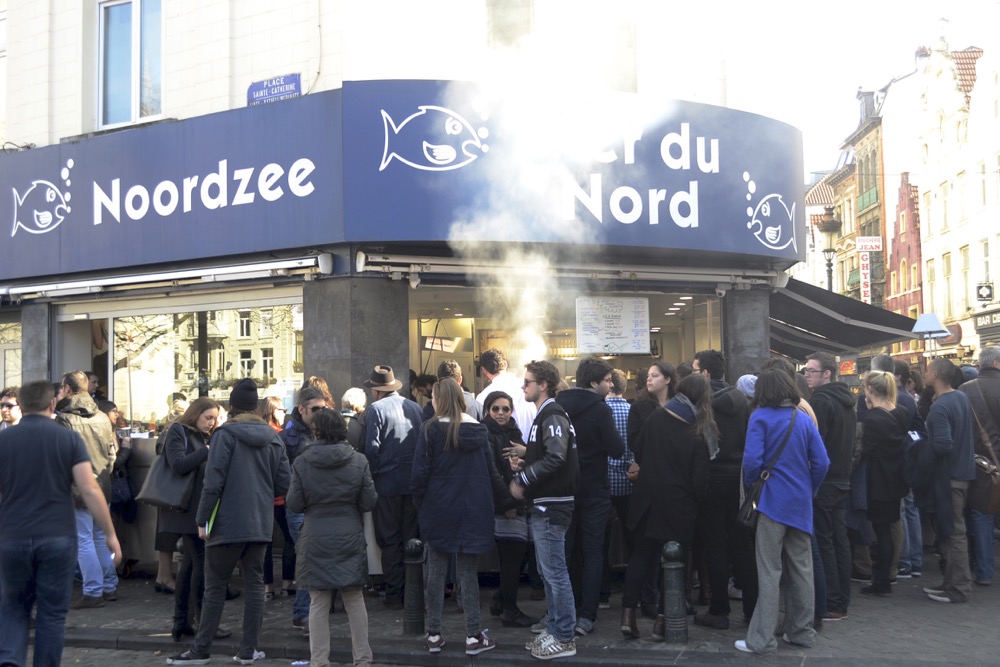 Noordzee/Mer Du Nord is a kind of street food stall, almost-deli, somewhat al-fresco restaurant that specialises in small plates of seafood cooked to order and served with fresh bread, side salad and simple glasses of wine. Customers descend upon two counters surrounding the fish shop for hot and cold plates of exceptionally cooked seafood in a casual, convivial setting as diners perch at rounded high tables set up in the small square the shop faces.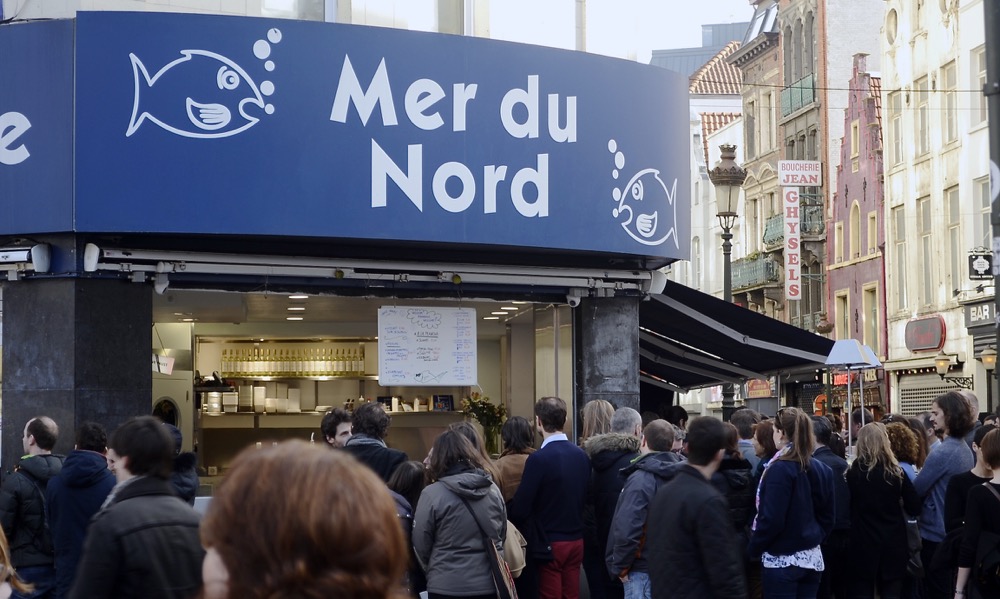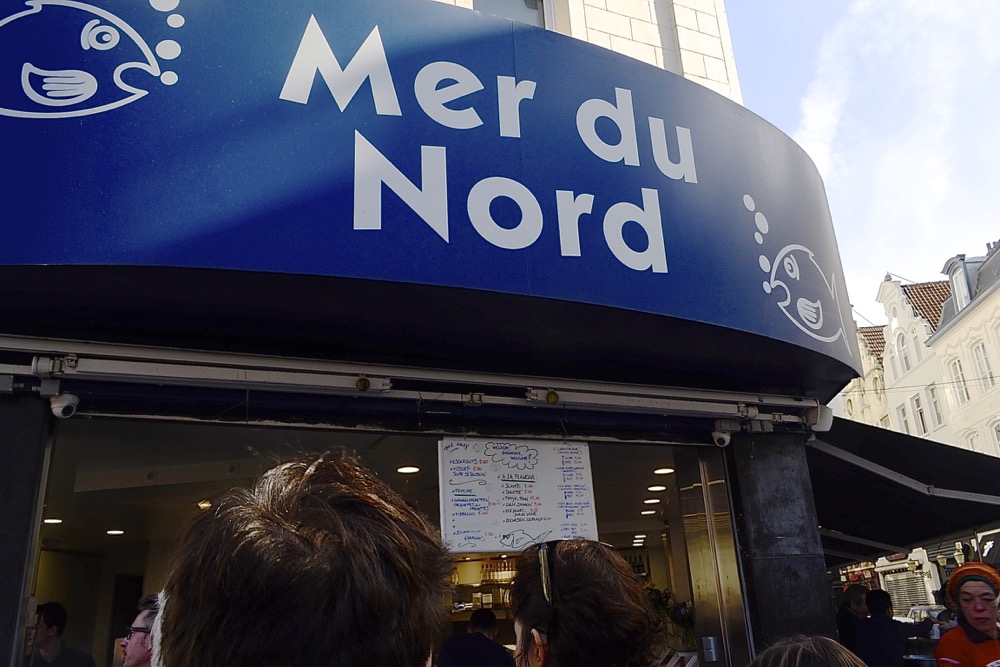 This insanely delicious insanity is occurring just two streets away from Bourse/Grand Place – basically the centre point of the city. It's so wrong, it's right. High-energy, frustrating drama is offset with simple, honest and unassuming plates of heavenly food. It's beautiful chaos in a charming, enchanting and just a little crazy way.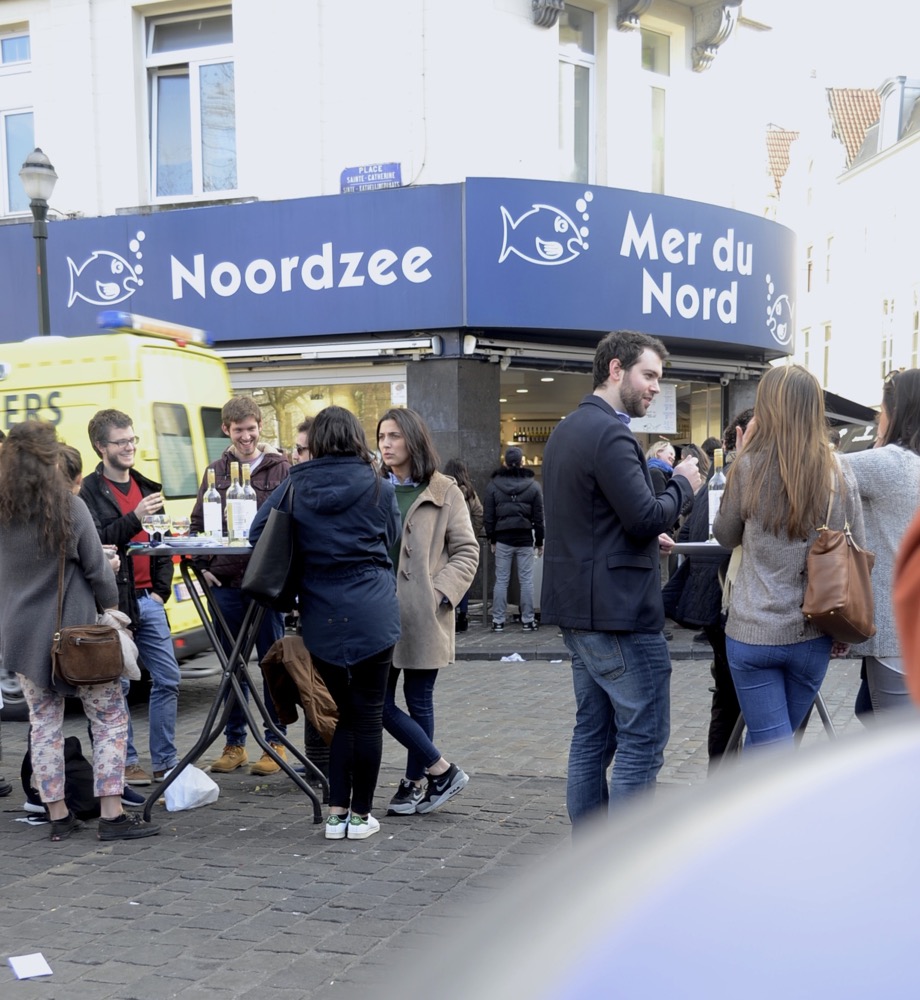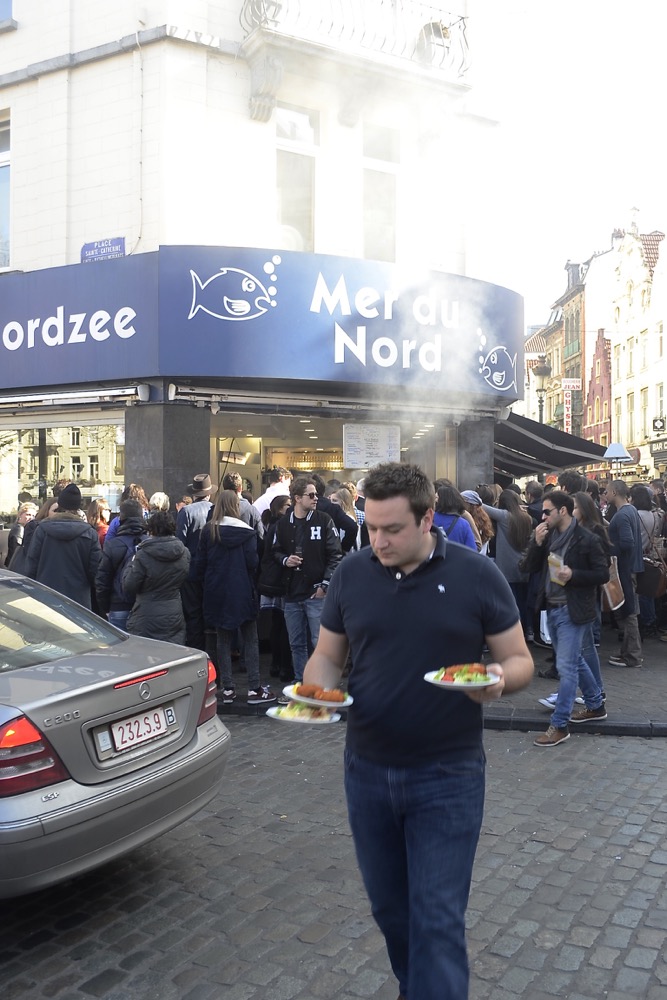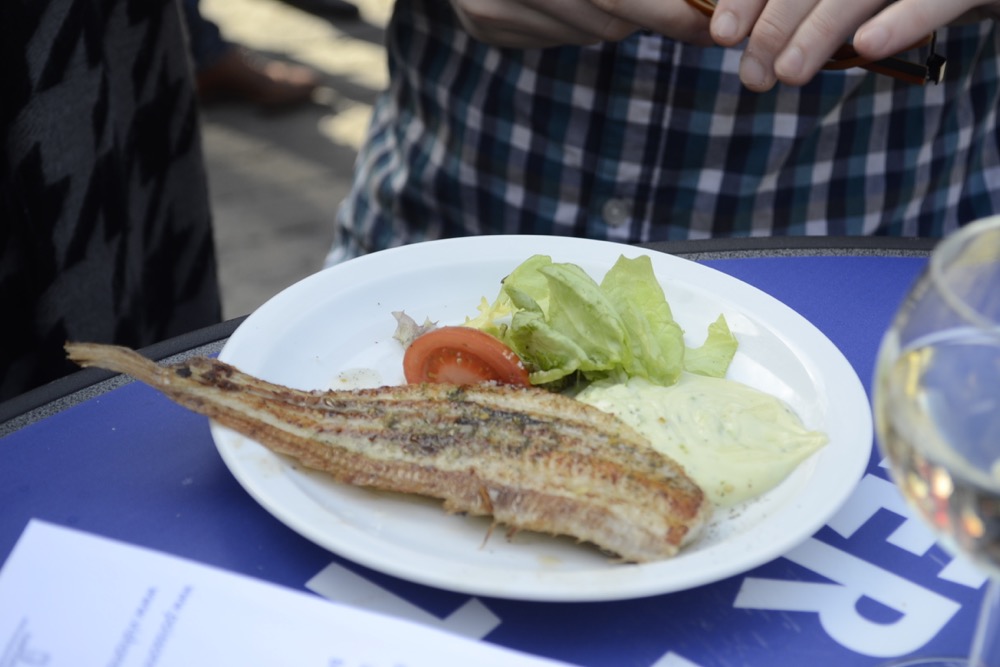 The name simply translates as 'North Sea' (both French and Flemish) – the very body of water from which the daily catch is landed, then transported to Brussels and cooked by end of play each day. The beauty of this casual street restaurant is that once a dish is gone it's really gone. This is sustainable cooking at it's best, respecting and honouring whatever bounty the blue sea awards the trawlers each day and making sure there's very little waste. Dishes dictate diners, not the other way around.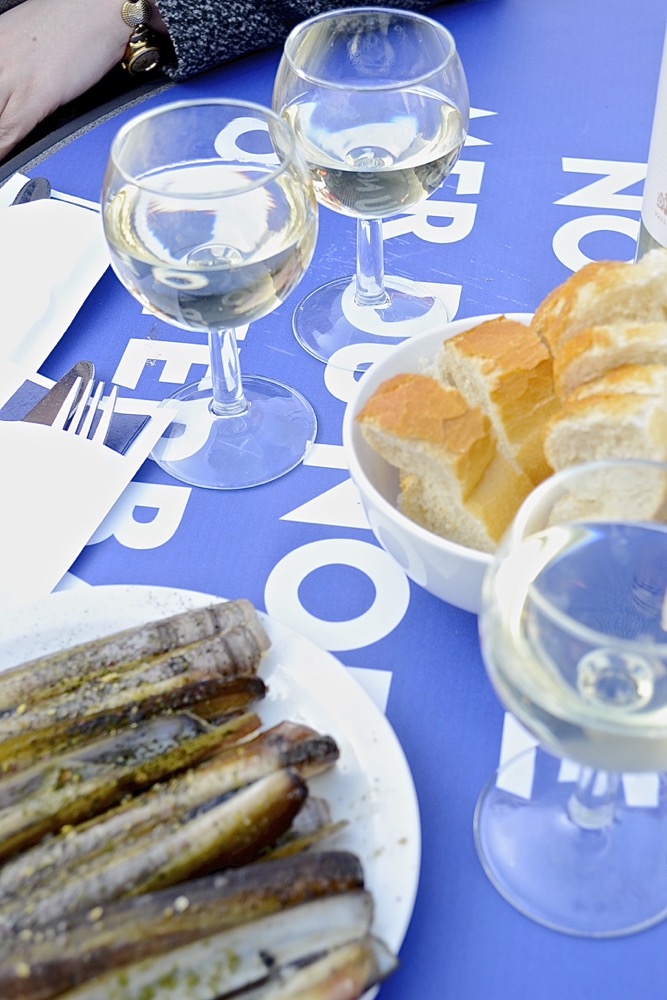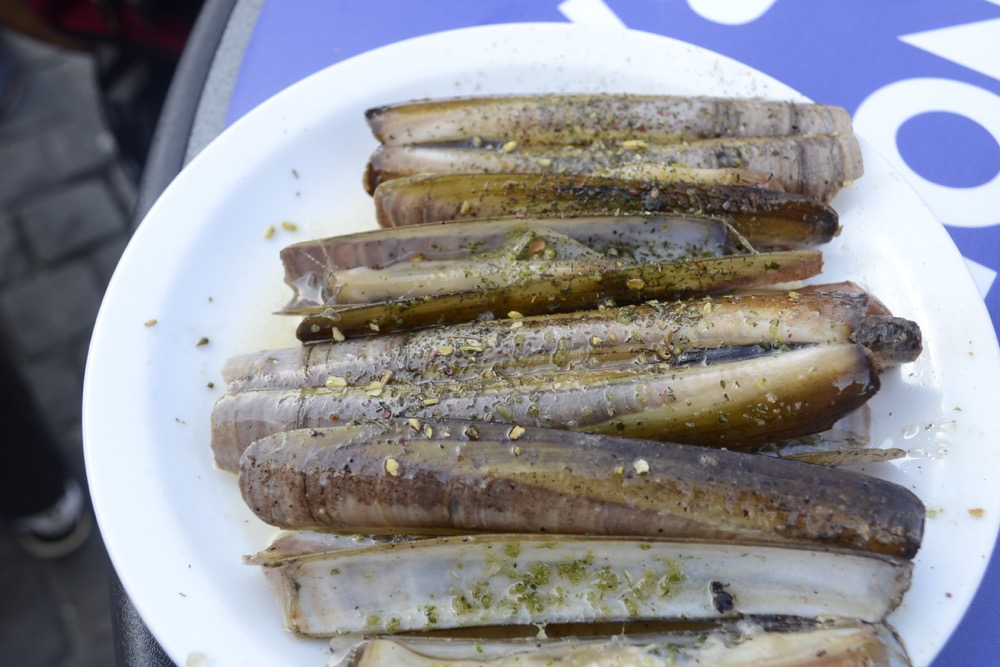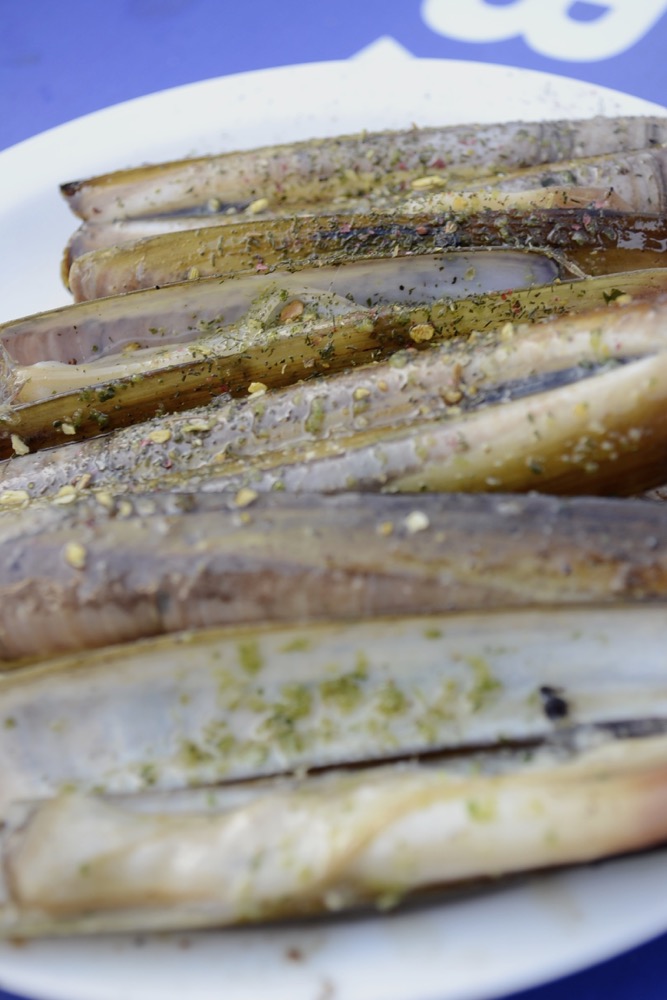 The whiteboard menu changes hour-by-hour as dishes are crossed out, erased and substituted depending on what's most popular and less plentiful. The menu slowly eradicates, wearing down as the kitchen goes bare. Your order will likely change between the time you begin queuing and once you've spoken to your server. Rest assured though, it's not really a disappointment to ever have to adjust your order – everything on this menu is fresh, flavoursome and fantastic. Get here earlier rather than later, as this place has sold out more times than you've had had hot dinners.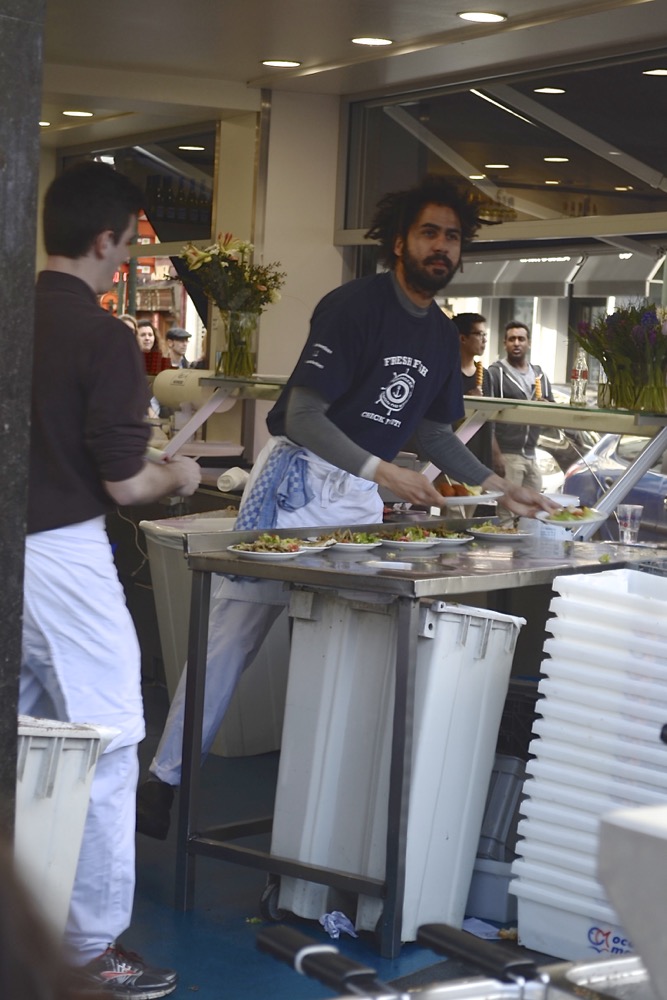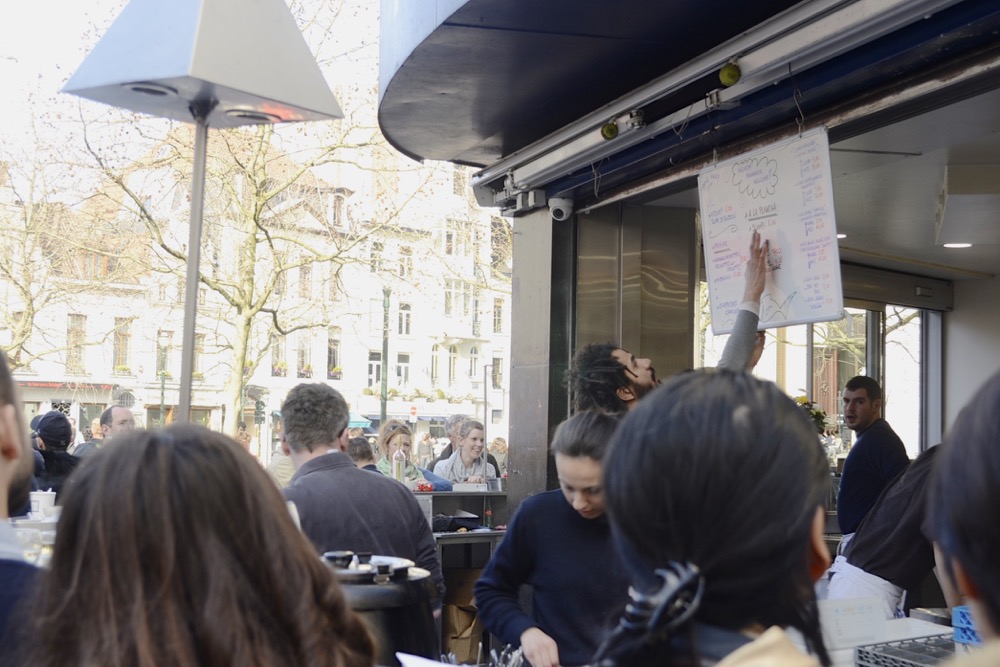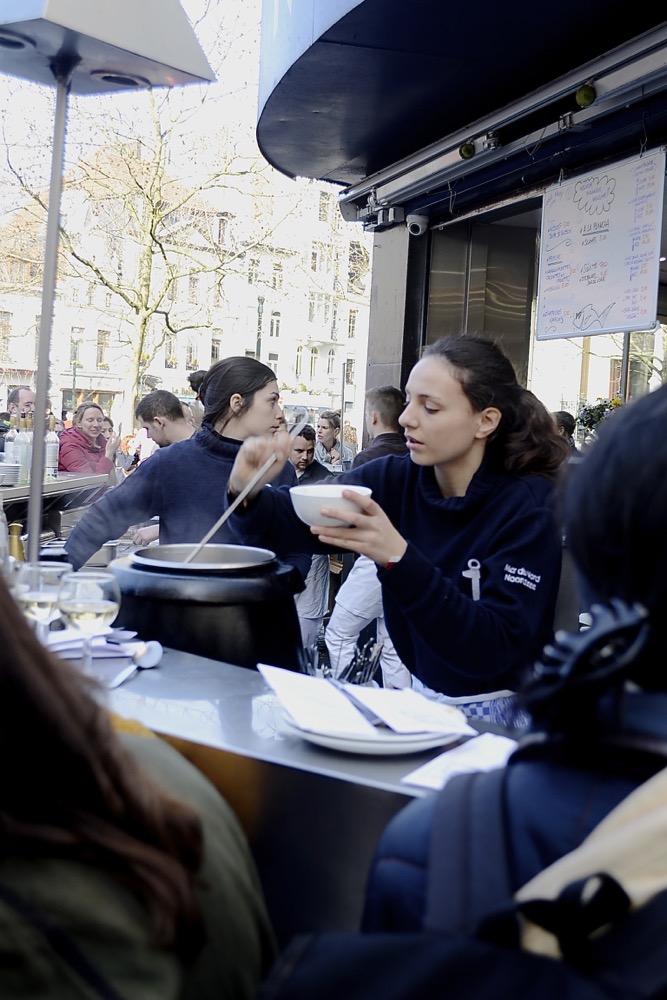 Brush up on your poisson phrasing and translations as usually the menu is packed with the French or Flemish names for dishes, which may leave you mourning not ordering a stunning delicacy for not understanding the menu properly. However, the staff have excellent spoken English.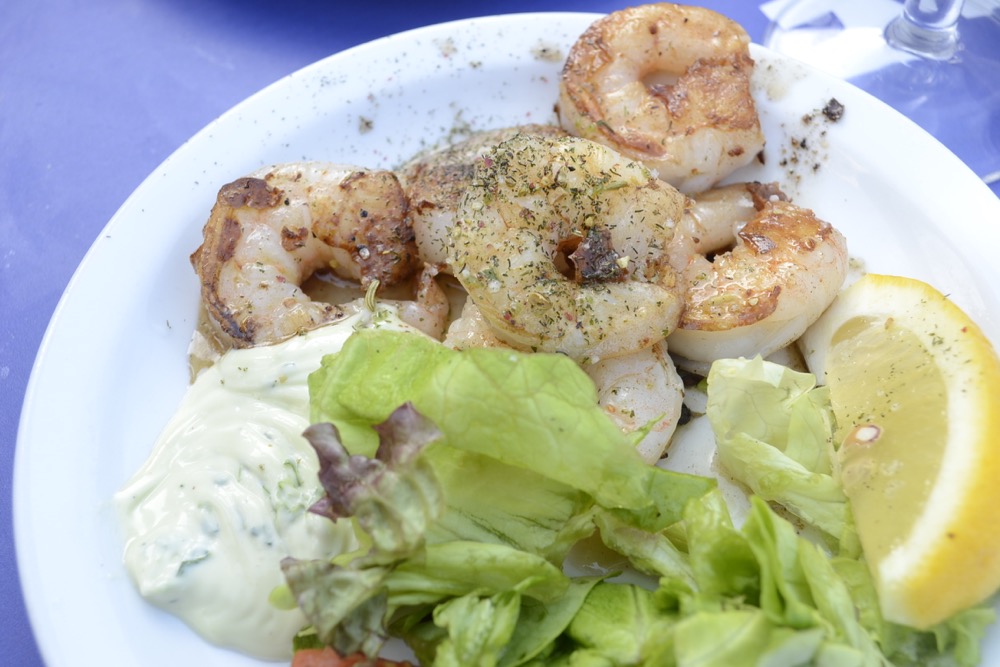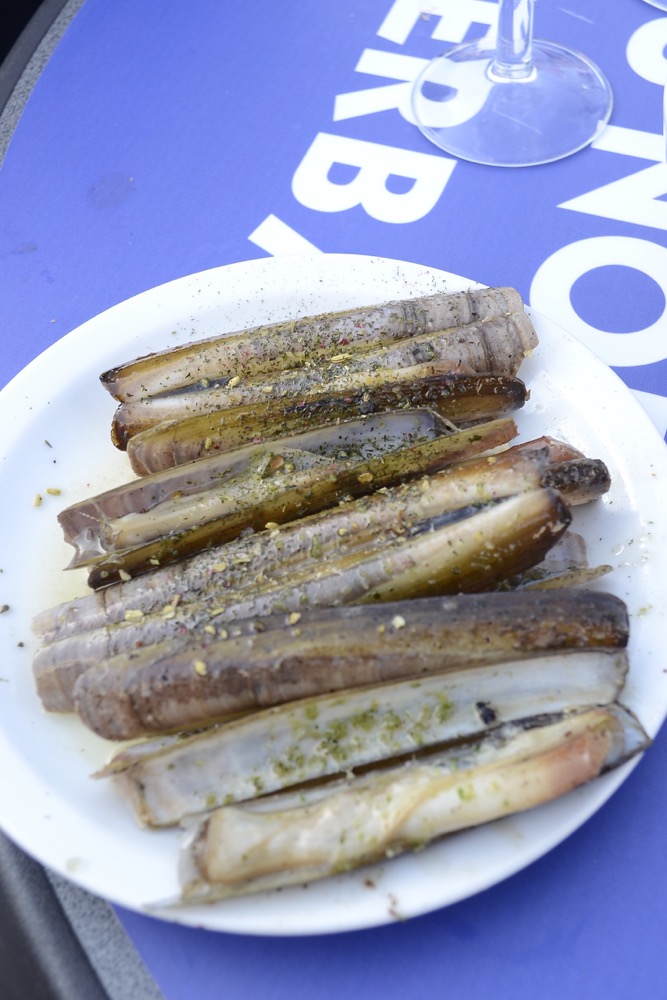 Along the sides of bustling Place St Catherine are terraces of eager restaurants willing passers-by inside with bountiful platters of seafood and steaks. Most of them are empty. You almost get the impression they spend their days glaring enviously over at the ever-packed Noordzee, muttering indiscretions and expletives under their breath as they watch potential customers flock to this barely bricks and mortar restaurant.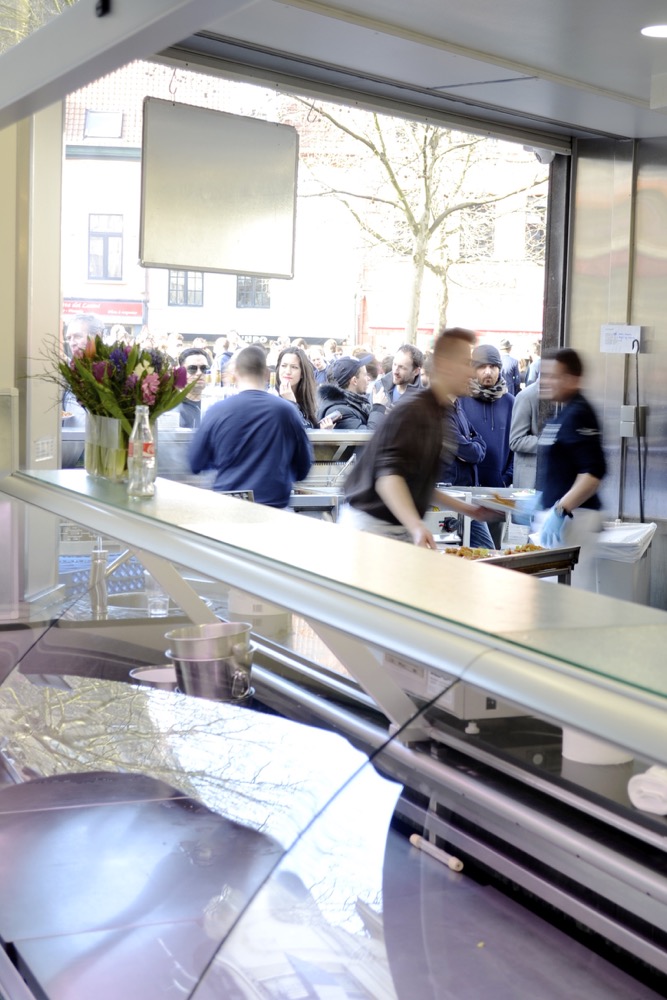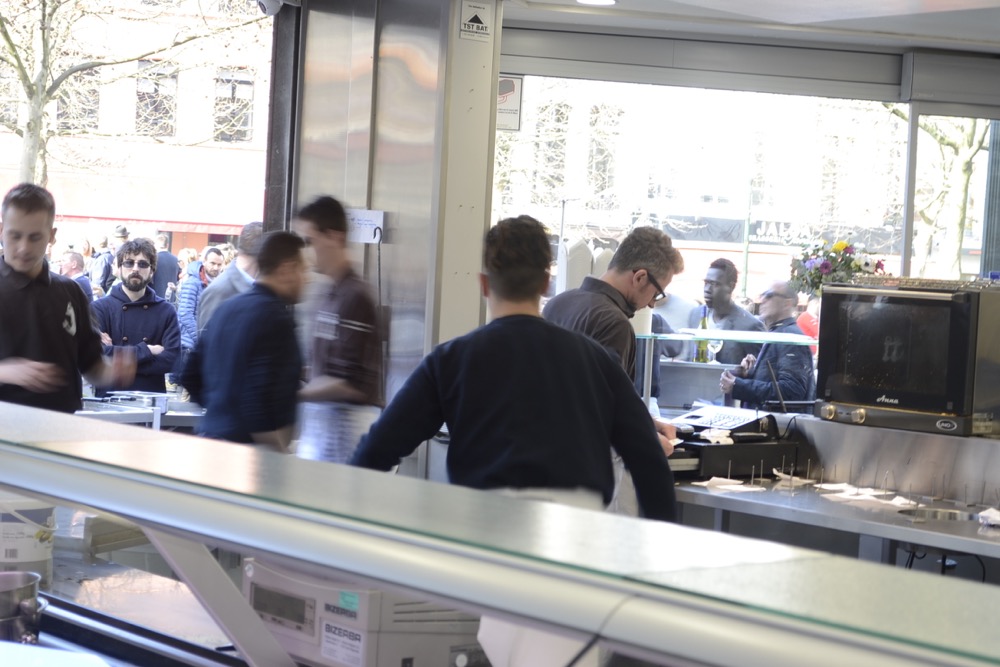 We've, thankfully, never been while it's rained, which would slightly dampen both spirits and the freshly grilled seafood, however there is some covered standing room directly to the side of the Noordzee stall. There's also a neat little addition of a wine and oyster bar next door, which is very small, but has seating. What's more, a brand new, yet smaller, Noordzee fish bar has recently opened near Place Luxembourg (word to the wise: it's only a street or two away from the iconic fritkot Maison Antoine – one of our favourite places in the world to eat a cornet of frites crowned with a splodge of Andalouse sauce – the favoured condiment of the Bruxellois).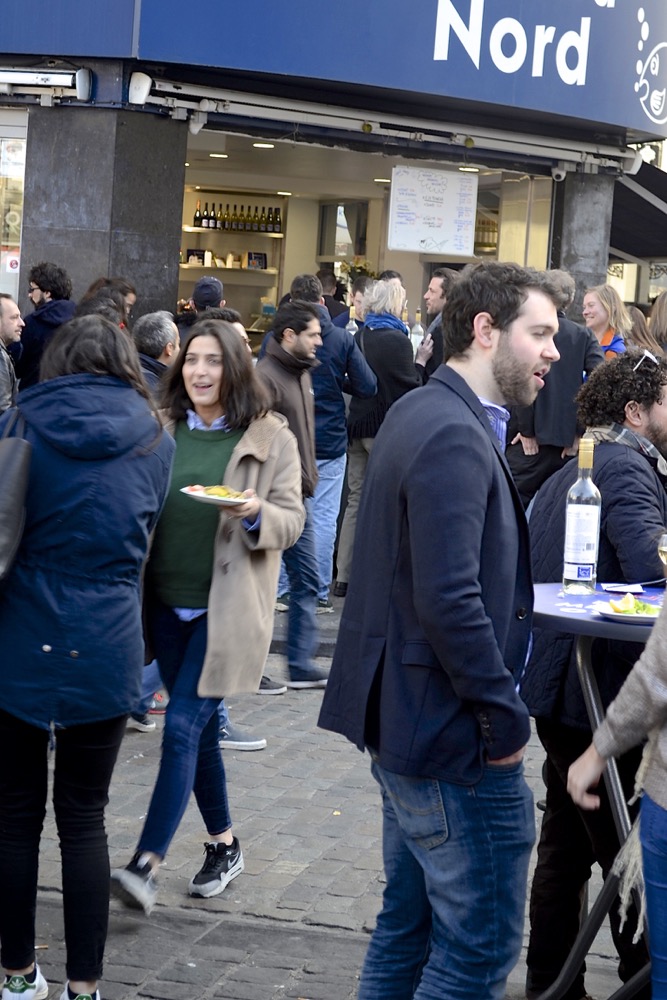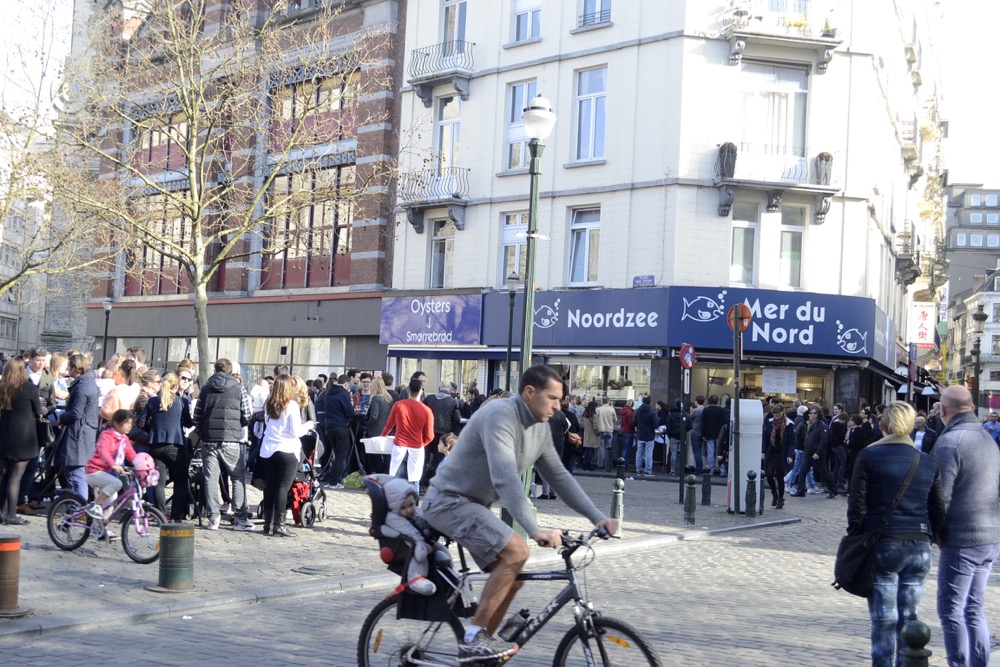 Click here for more of our posts on Brussels, plus try our

prawns De Noorzee-style recipe

, inspired by a dish we had at this very restaurant!