Hotels, guesthouses and apartments are all part and parcel of our standard travel plans. Camping, being outdoors and close to nature has been something we've long avoided. We've only just gone to our first music festival festival together too, and that was glamping in the August heat! The fact we have to Google "how to build a fire" when we're sitting in our living room is proof enough of our devolution (don't judge). So during a press trip to Värmland in Sweden recently, we were given the opportunity to spend a night under the stars, sleeping up a tree in a Swedish forest right by a lapping lake at Naturbyn. What could go wrong? "We'd be idiots to pass up this," we said to one another, and it was one of the best travel experiences we've ever had!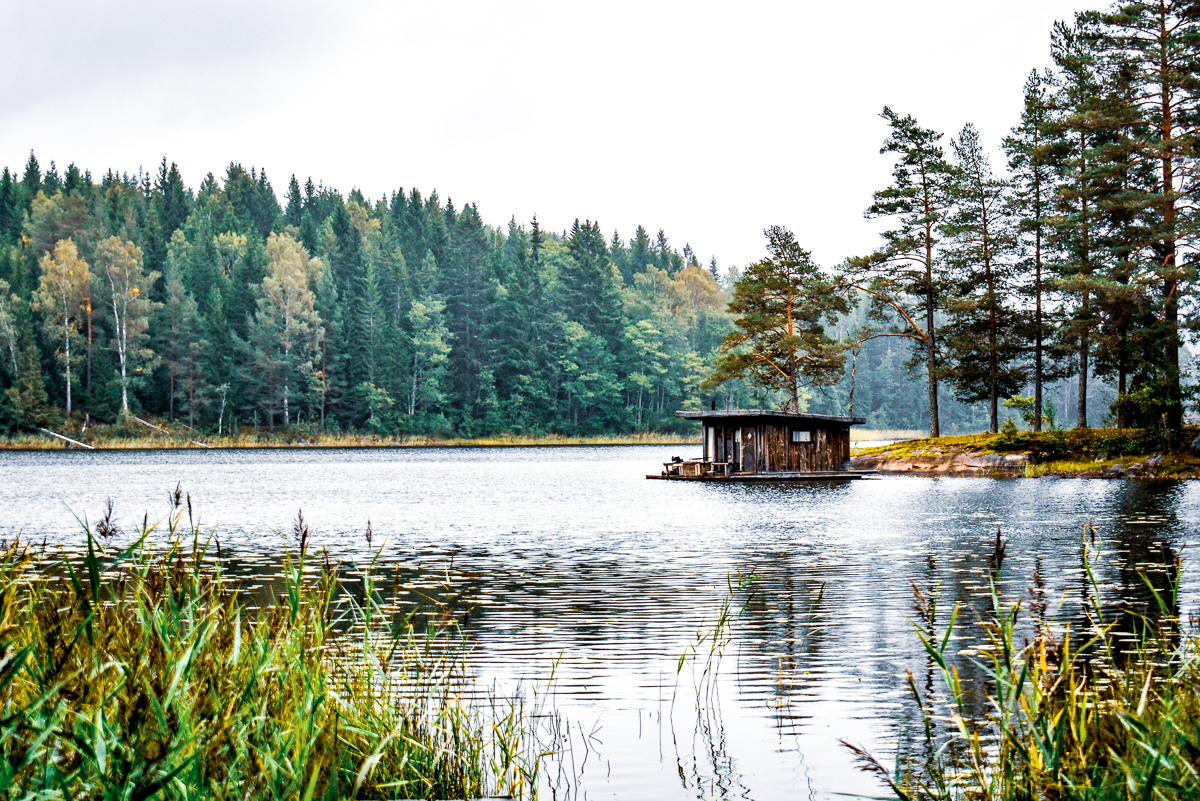 Naturbyn is situated by Lake Eldan, and has been hand built over the years by Thomas Pettersson, who proudly welcomes guests to this mini village of nature. As you drive to the site – which is 25 minutes away from the town of Säffle – you suddenly go from main road to a secluded portion of forest, where you can barely hear the woosh of a car go by. The nature takes you in.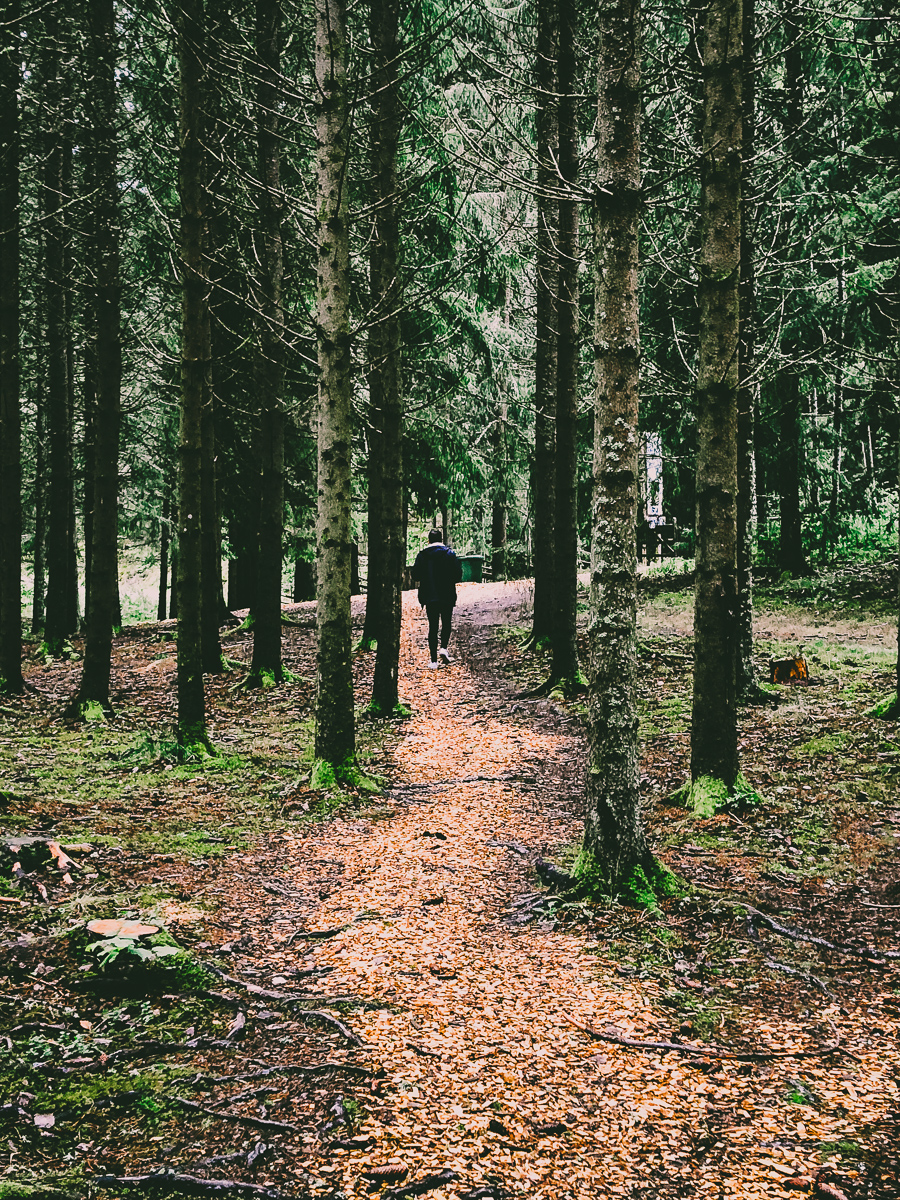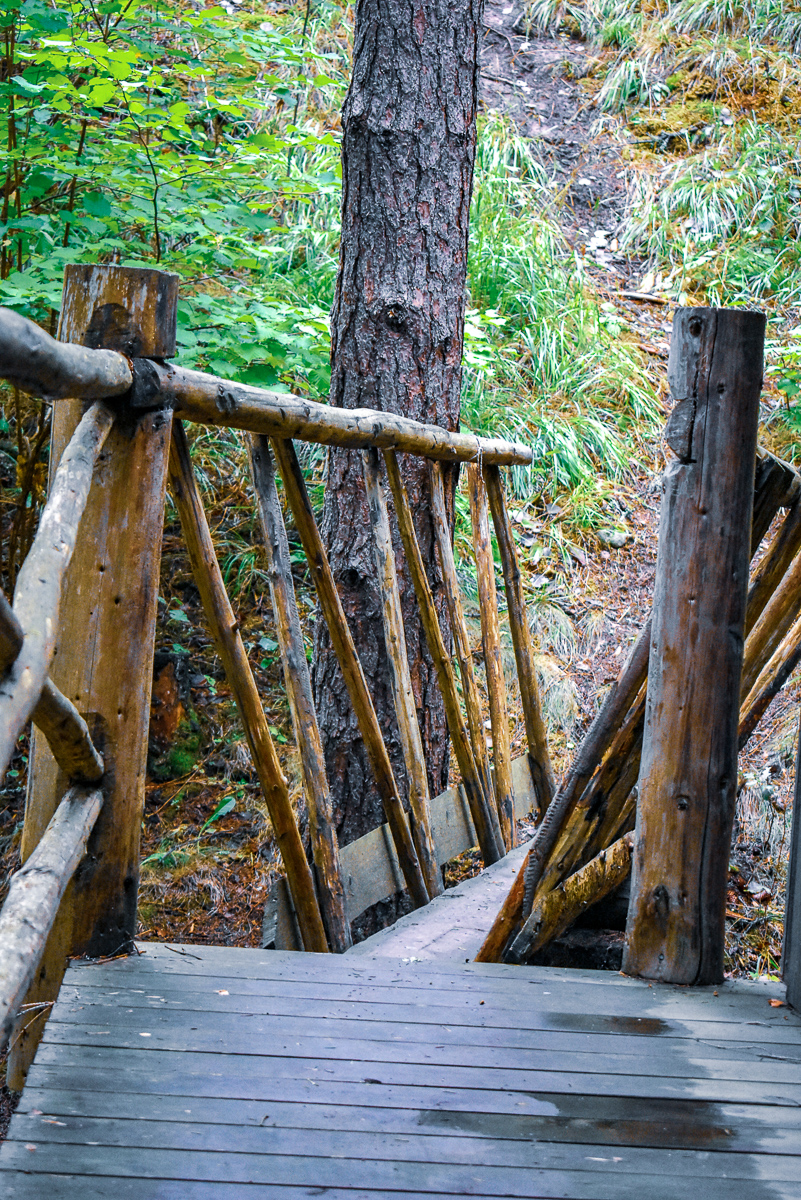 With just an overnight bag full of warm clothes, changes of socks and shoes, waterproofs and of course, obligatory snacks, food and drinks, off we set to spend the night sleeping in a treehouse without any electricity or gas. No phone chargers. No WiFi. No lights in the bathroom. When it says there is NO WIFI, or NO ELECTRICITY, believe it or not, it means it- we've been informed that some people expect a little charging station alongside or a fully serviced bathroom. This is the land of NO mod cons. We packed portable chargers for our technology… yes, we know, this is a secluded place designed to help you switch off from the digital world and whatnot, but we had a flight to catch the next day so we needed to wake up early and we also wanted to share elements of this experience live on our social media – because it's like nothing we've ever done before!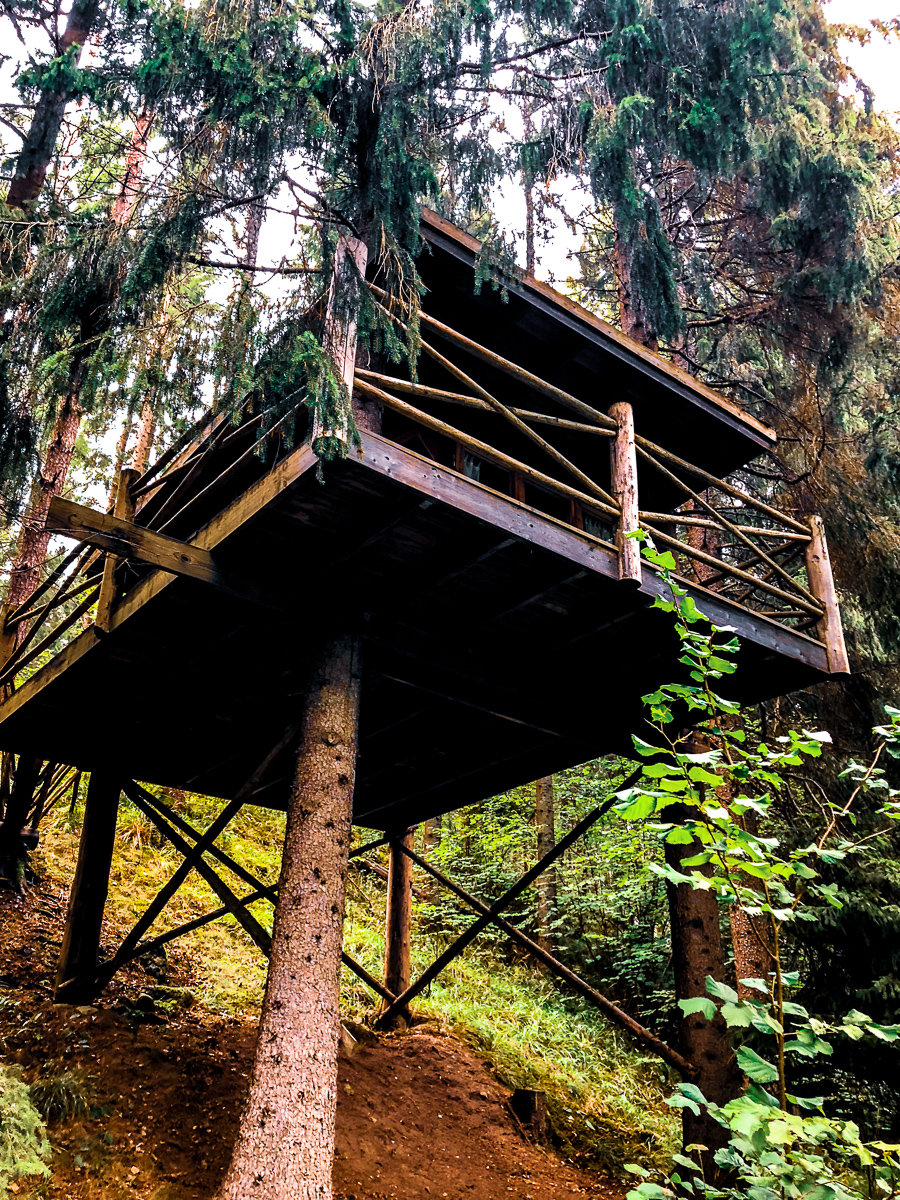 There are three different options of accommodation: a house boat floating on the lake, a forest house (a small chalet on solid ground) or a treehouse. We opted for the treehouse, sacrificing the option of a hot stove in a forest house, in order to sleep in the trees!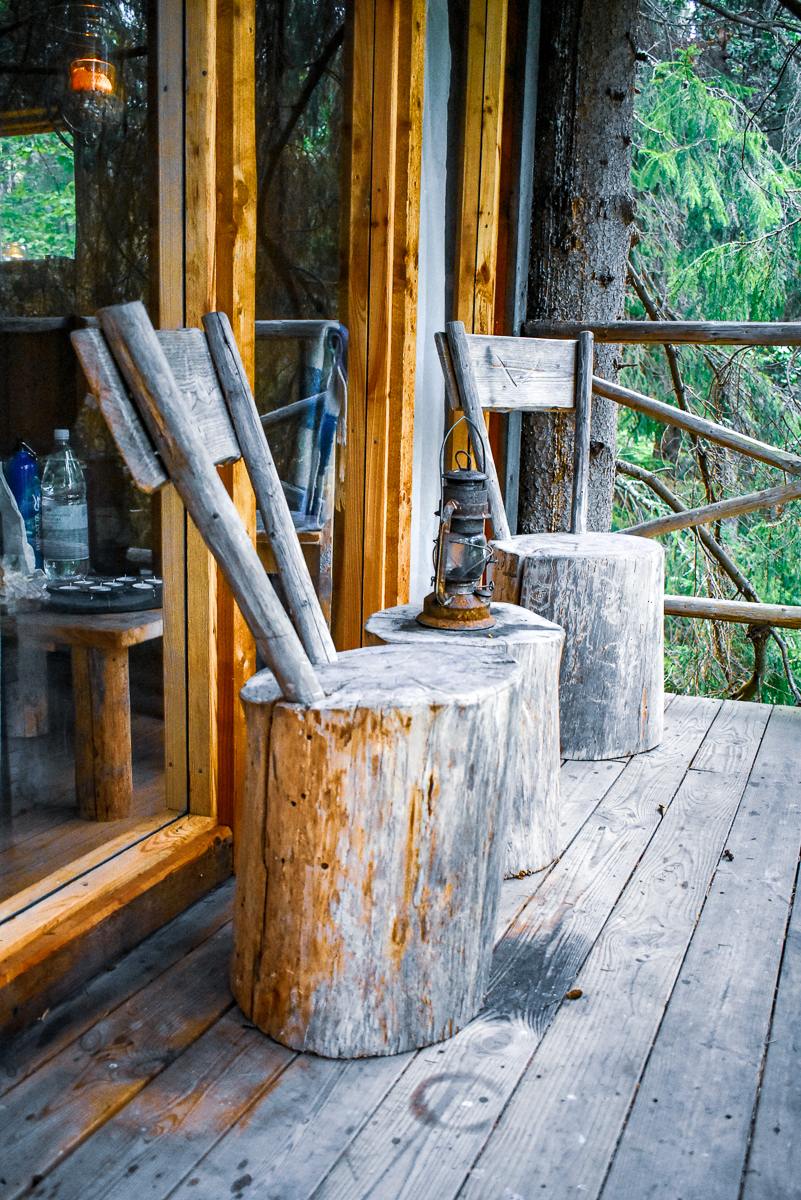 Our treehouse, named Gökboet which translates as "One Flew Over" (also known as The Cuckoo's Nest on the website), required walking up some steps then across a single beam bridge to make it to the balcony. It's exactly what you'd expect from a treehouse. All wooden, well-formed and cosy.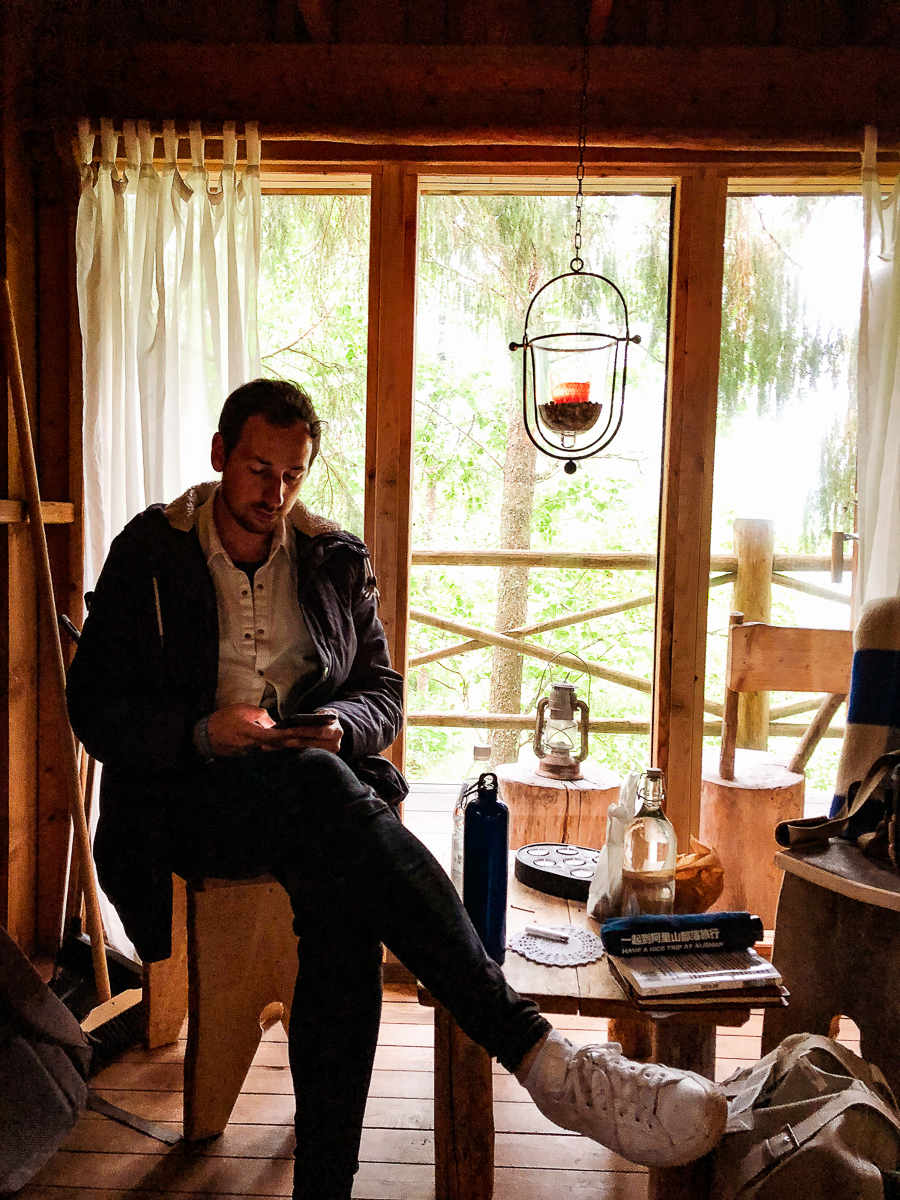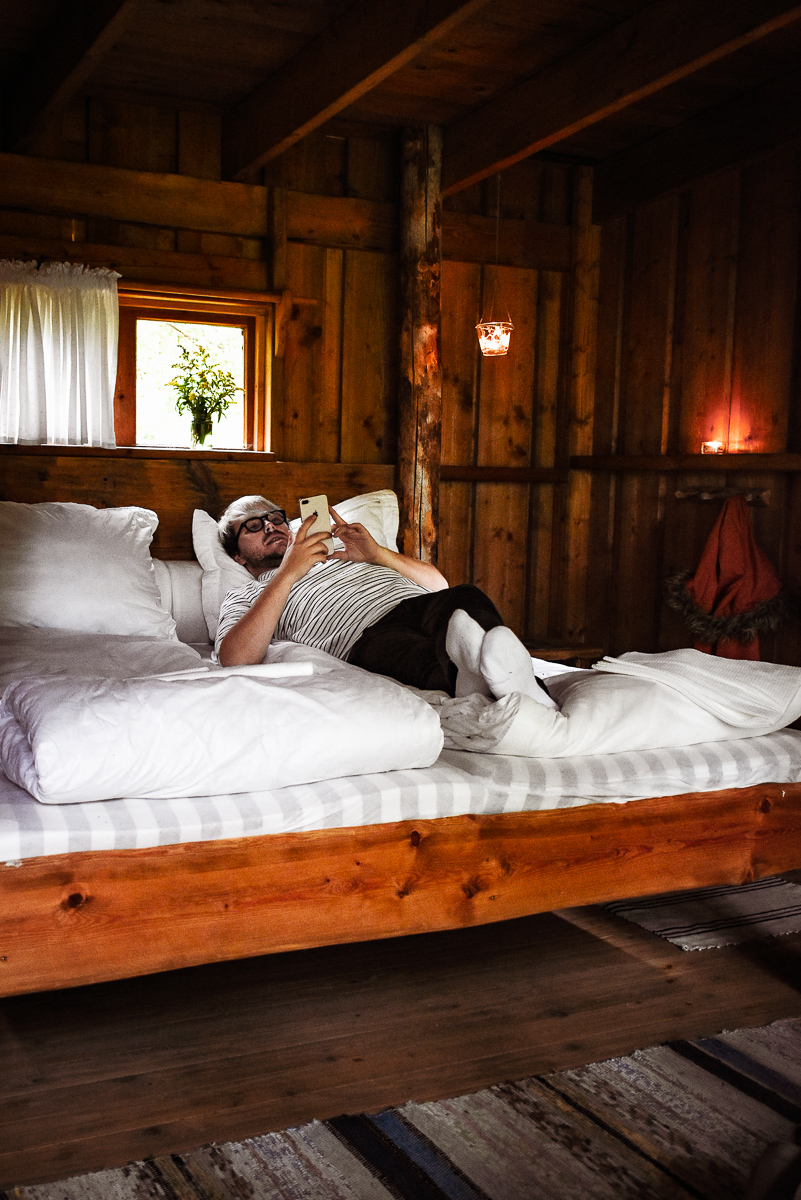 A plentiful supply of tea lights and candle sticks, matches and lighters prepare us for the night ahead. Little wooden chairs and a table, blankets in front of the wooden four poster bed, plus a bench outside on the balcony with a view of the lake through the rustling trees complete the set up.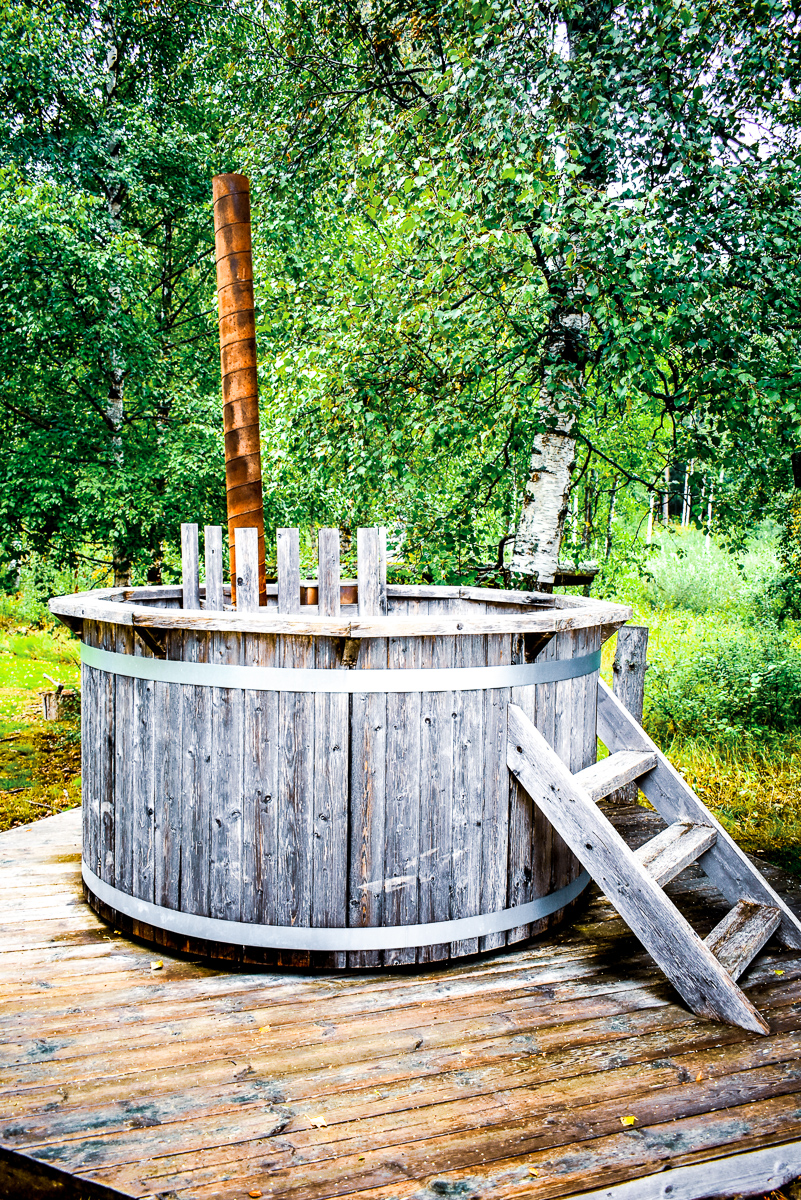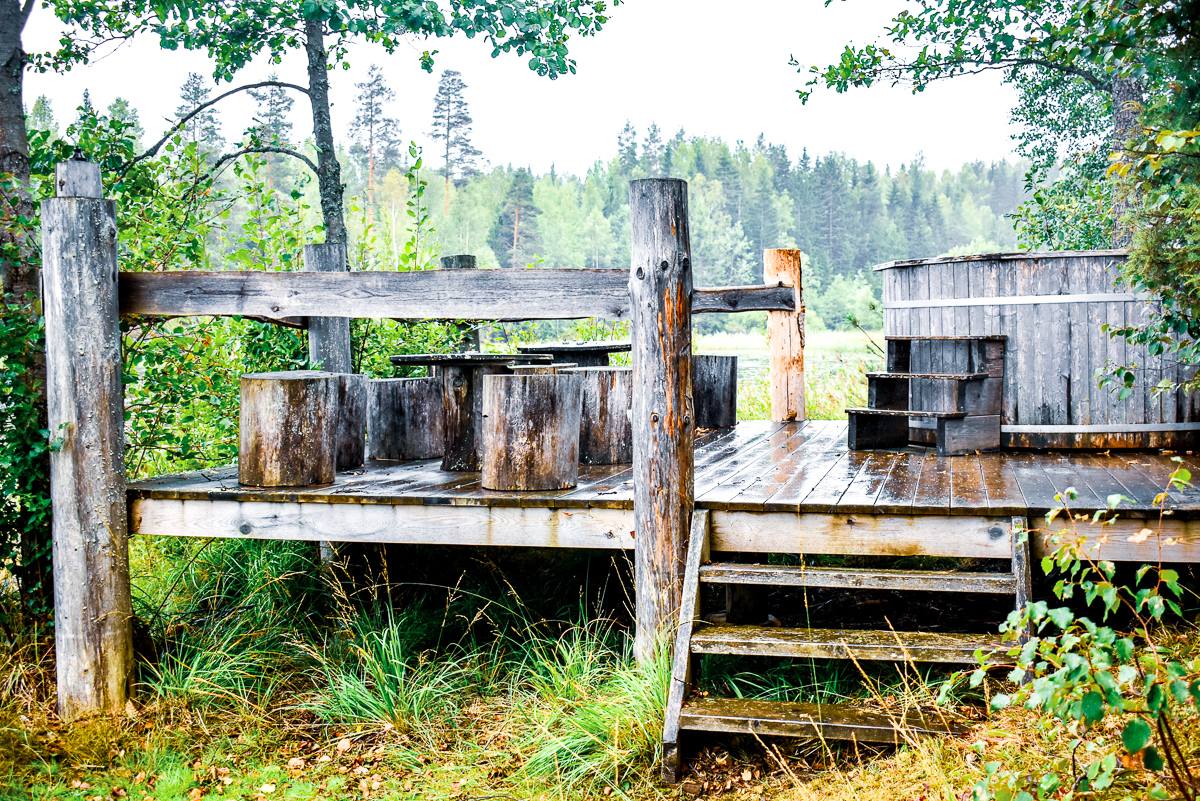 As we explore more of the site, there's plenty to see and do, especially if you are an adventurous type. A wood fired jacuzzi and sauna, an obligatory pier to allow you jump into the lake, Midsommer-style, and a slipway to launch the canoes which are available too. There's no real reception, you're left leisurely to your own devices to make the experience as full-on and adventurous or as relaxing and rejuvenating as you wish.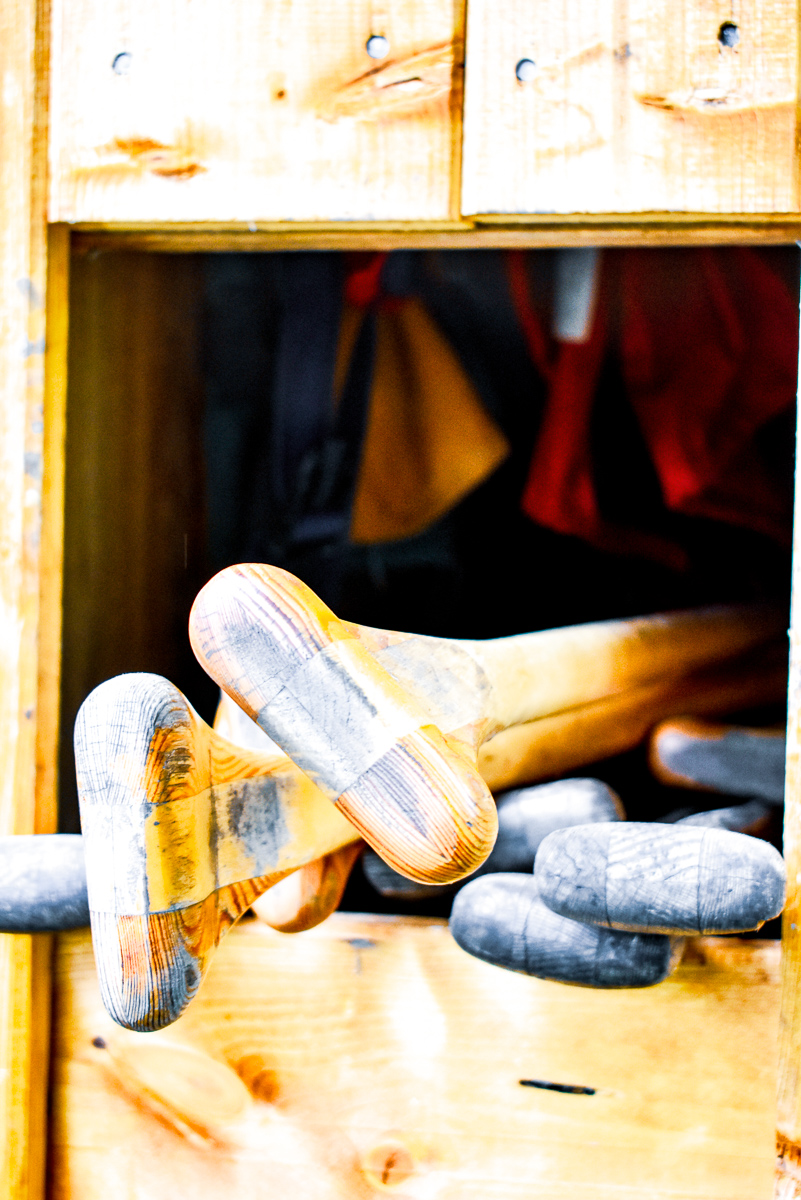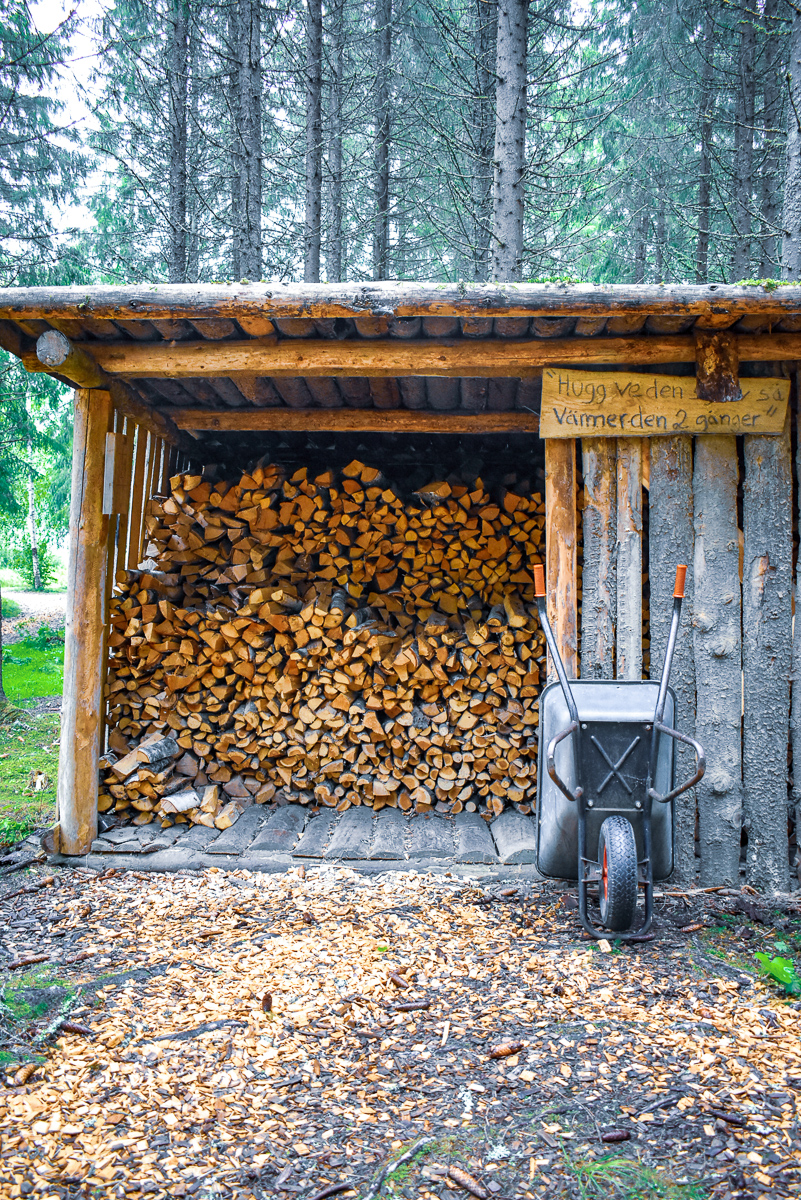 As a pair of lads who are entirely led by their stomachs, we ventured towards the communal cooking area. Every accommodation unit has their own cool box to store any perishable foods. A pizza oven with all the right tools is available too – ideal for larger groups in particular!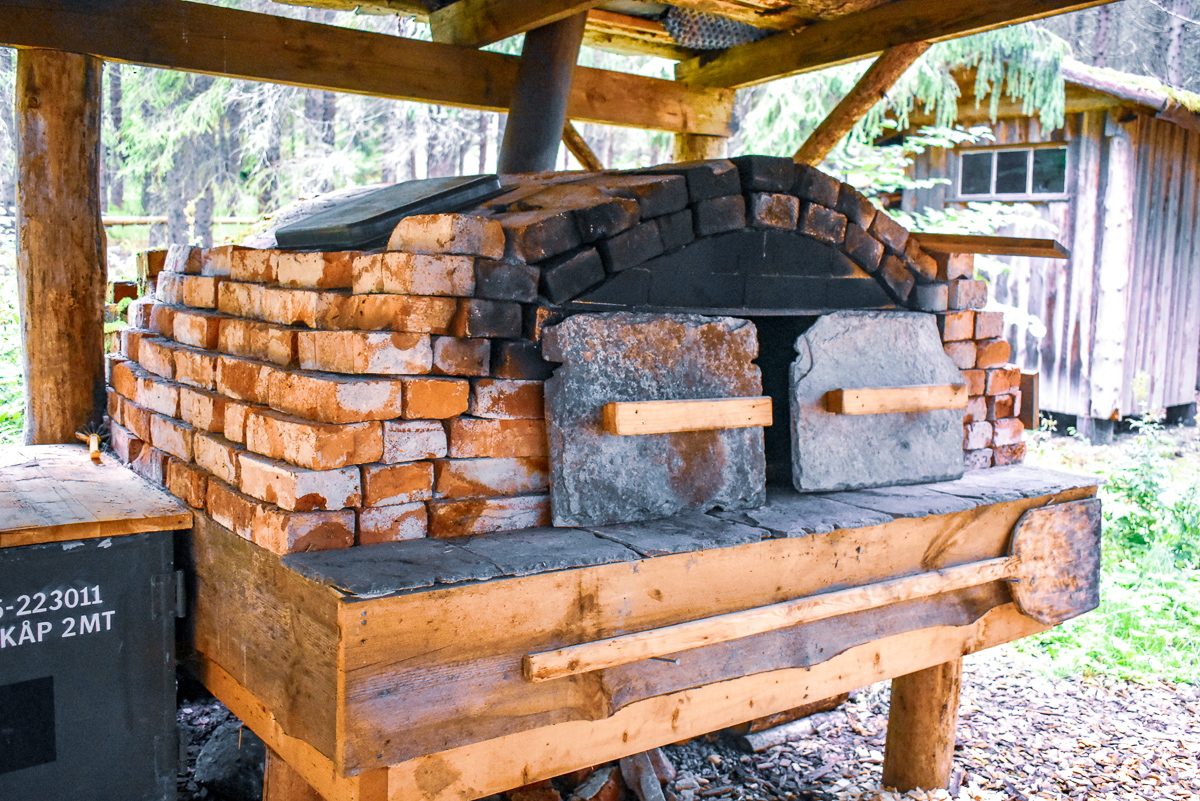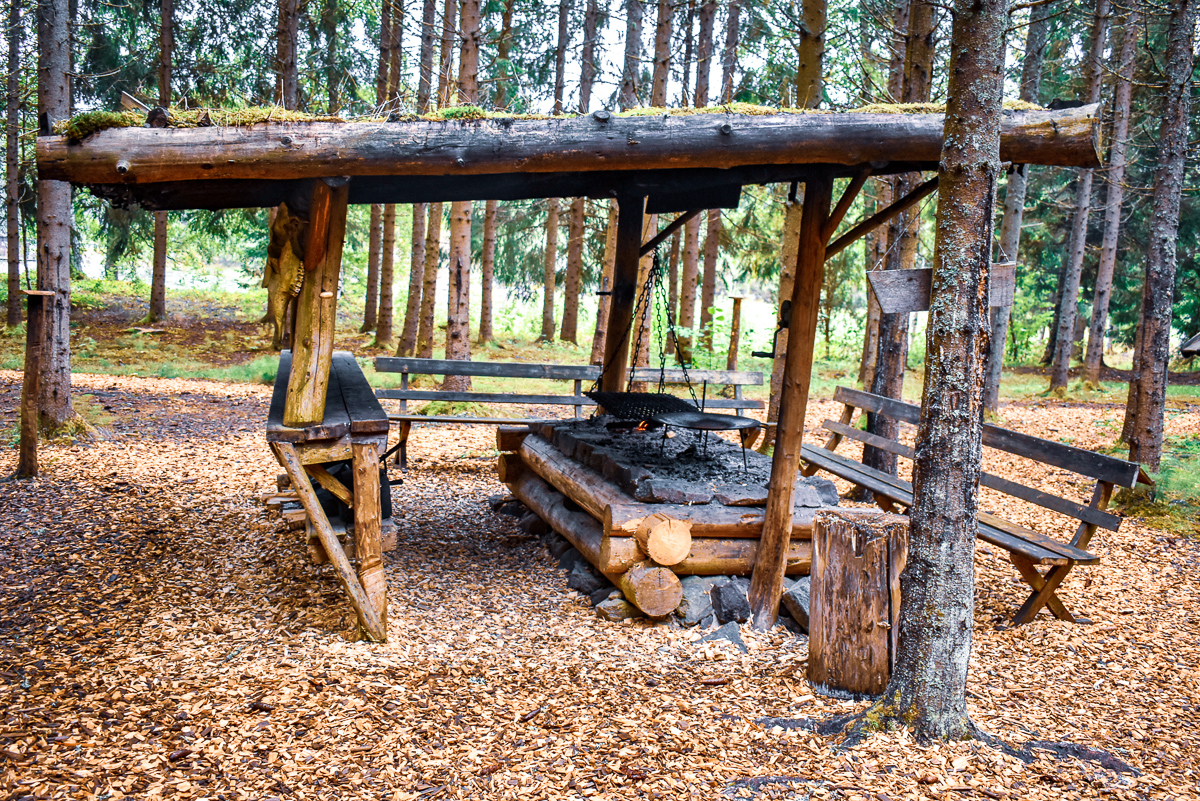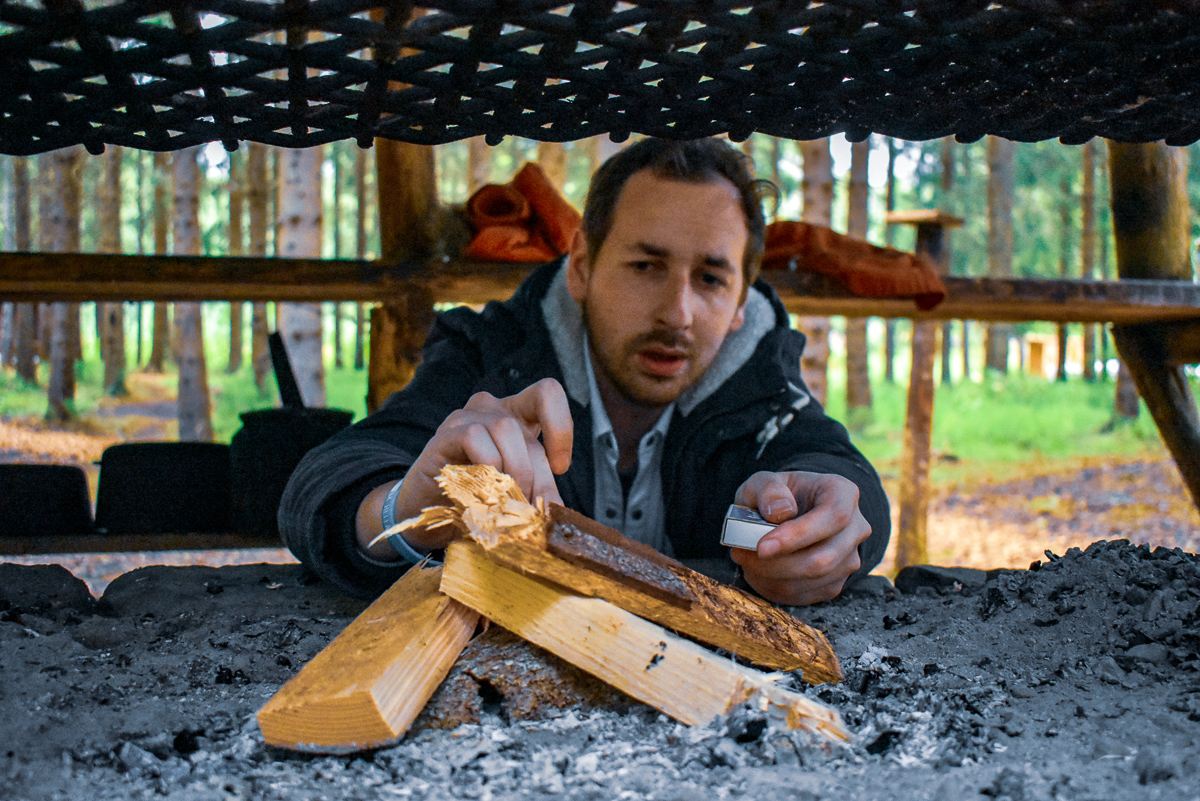 For us, we settled on something simple that could be cooked fairly simply and fast on a pan over open flame. What do you think we made?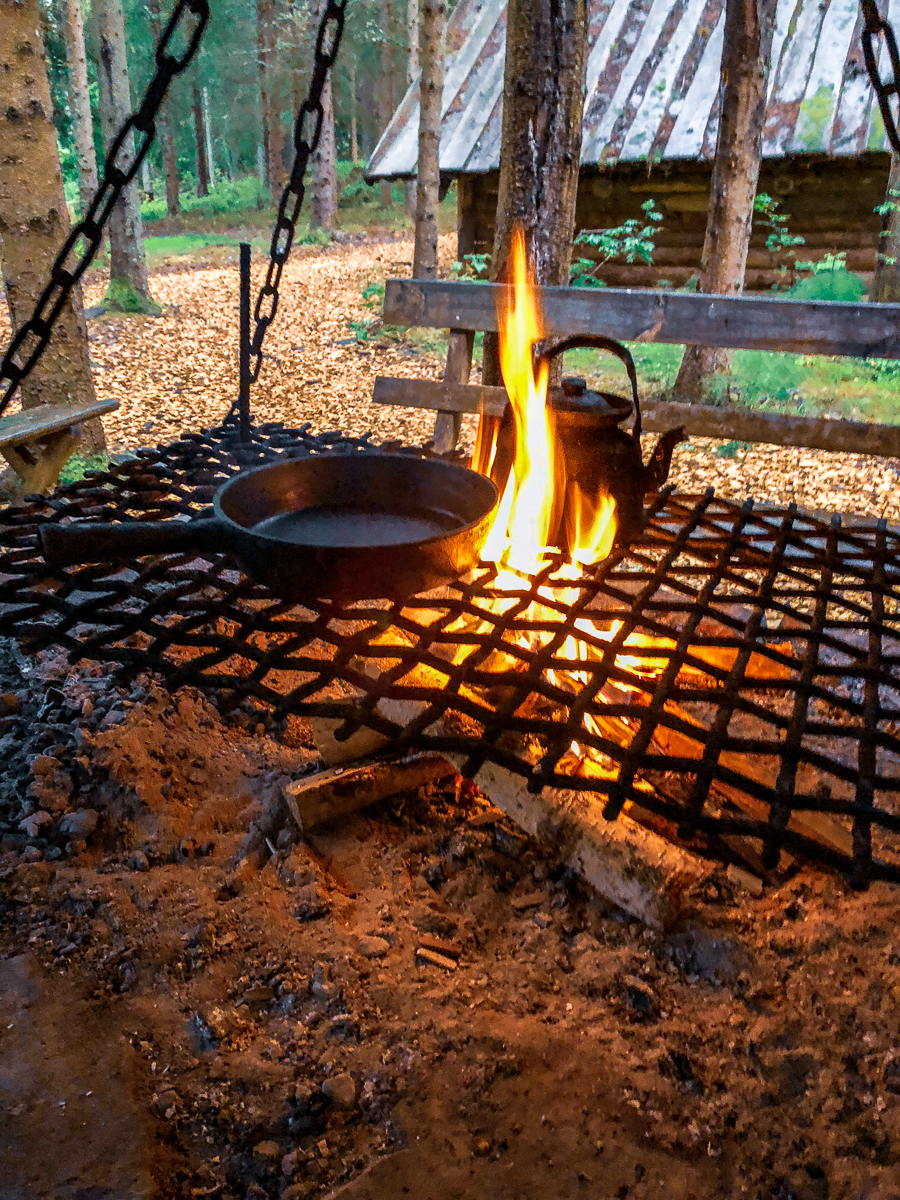 After a cup of tea, made using a kettle over the flame – which only took about 15 minutes to make – we settled on some local free-range chicken breasts and decided to fry them off in lots of butter with herbs and some sharp red onions to serve in thick flatbreads, appointed with hummus and salad. We also did Baba ghanoush dirty (on the coals) to serve alongside (note: you can't put us near open flame without finding the desire to blacken some aubergines and eat their flesh!)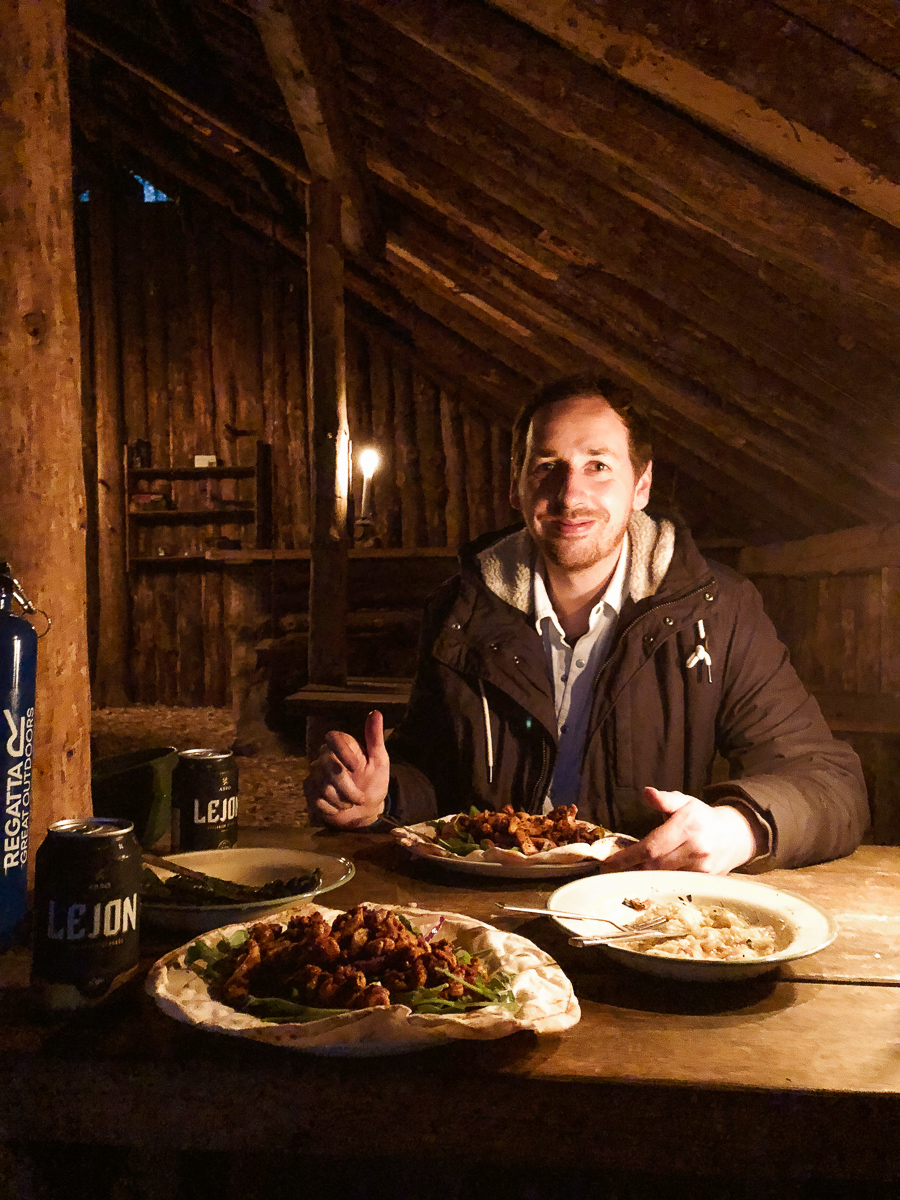 All the tools you will need are provided – cast iron pots and pans, plus a wide variety of kitchen utensils. Every house also has plates, cutlery, kept beside the kitchen. You clean what you use, of course, and return it back as you found it.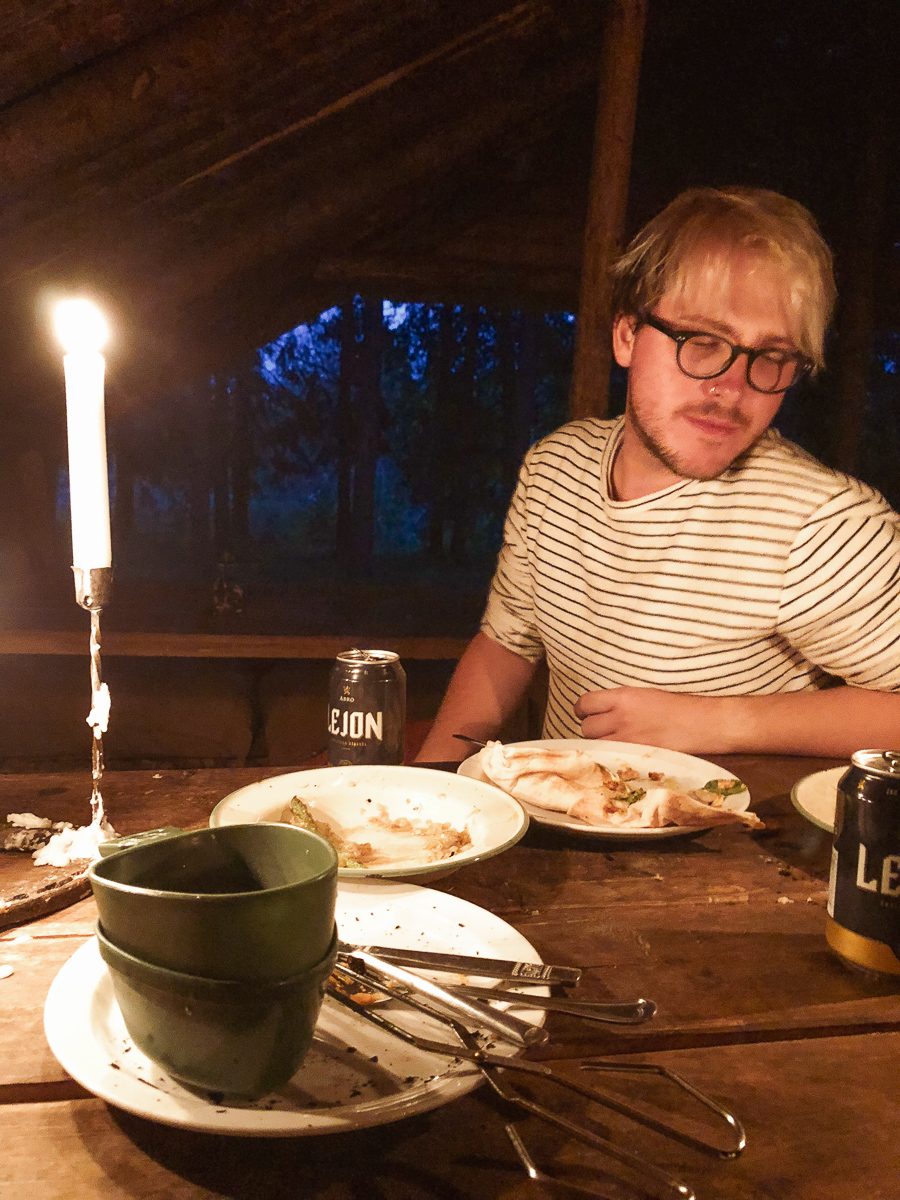 Our favourite spot in the area was what we'd call the barn. Another large communal space with a tent covering and lots of filled sacks to sit on, candles dotted around the tables to eat at. The ideal space for a group of people to come along, eat, drink and socialise around a roaring fire.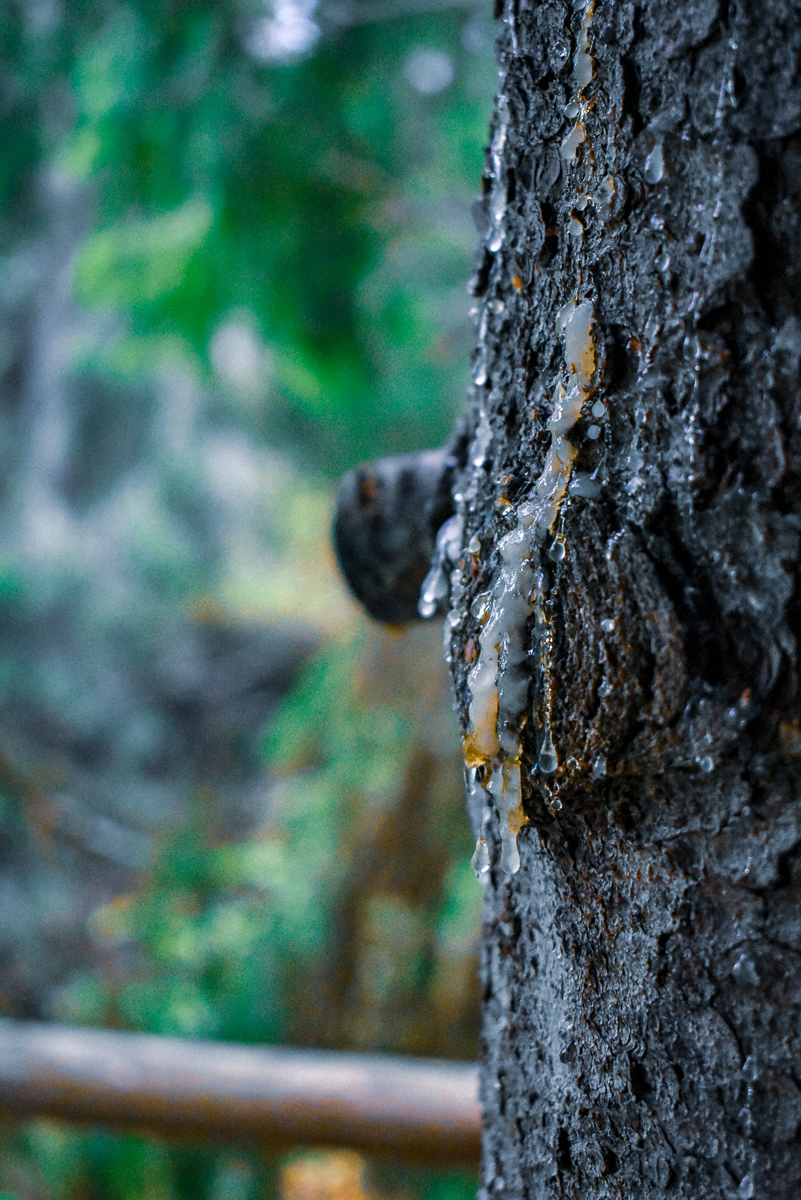 We arrived and enjoyed fika with Thomas, and then ended our evening eating as the sun set, with candles lighting up the space. Bear in mind the time of sunset and sunrise when you visit here – you need to factor in that you want to have eaten and cleaned everything up by the time the sun has set, otherwise you're doing things in the dark. So our suggestion? Eat in the early evening, then if you're hungry later on snack on some pre-prepared things so you're not having to rustle in the dark, like we did!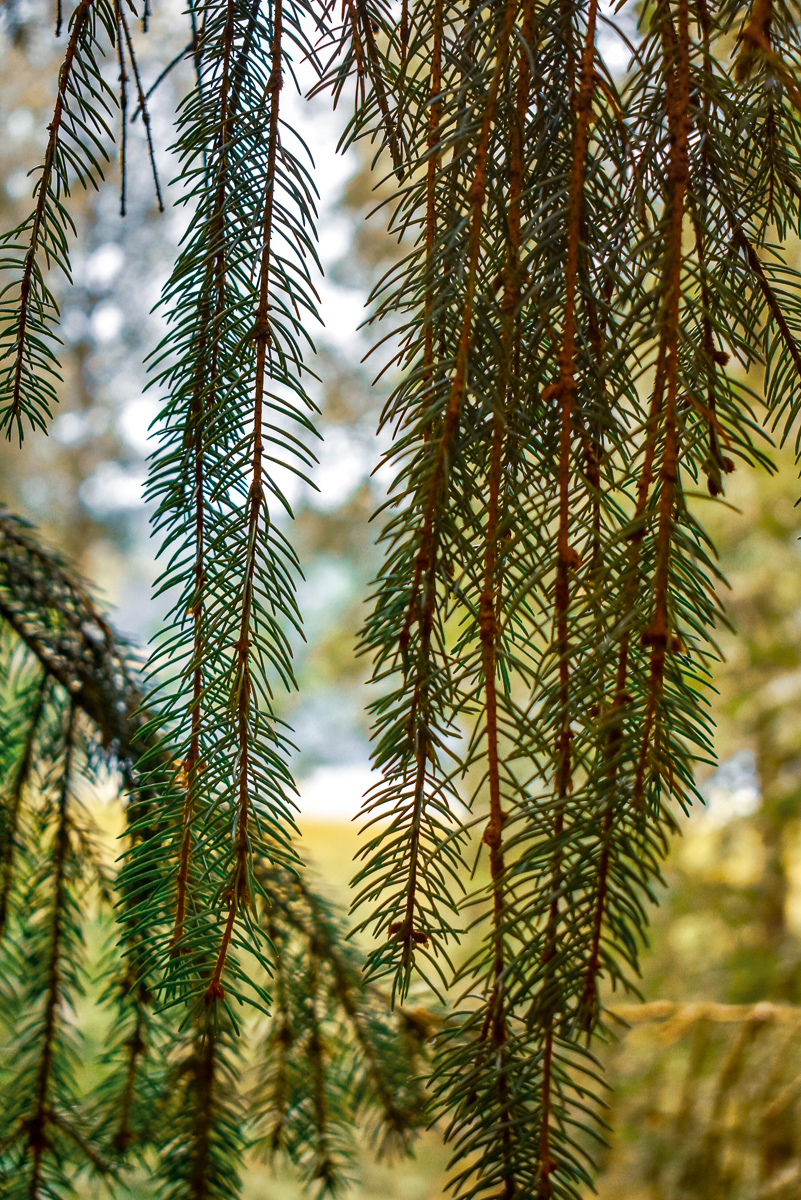 Probably the most important question to ask is "how did you sleep?". Obviously, you won't sleep as well as you might in a four poster, Egyptian cotton sheet-adorned bed in a luxury hotel. You are outside within the elements with nothing around you. So it's a different sleep, but we slept relatively well! We wouldn't like to be in the treehouse on a windy night, let's just say, as even on a calm night you can feel the wind rustling the trees on a few occasions, so there are creaks and very, very slight sways. This might unsettle some, so opt for the forest house in that case.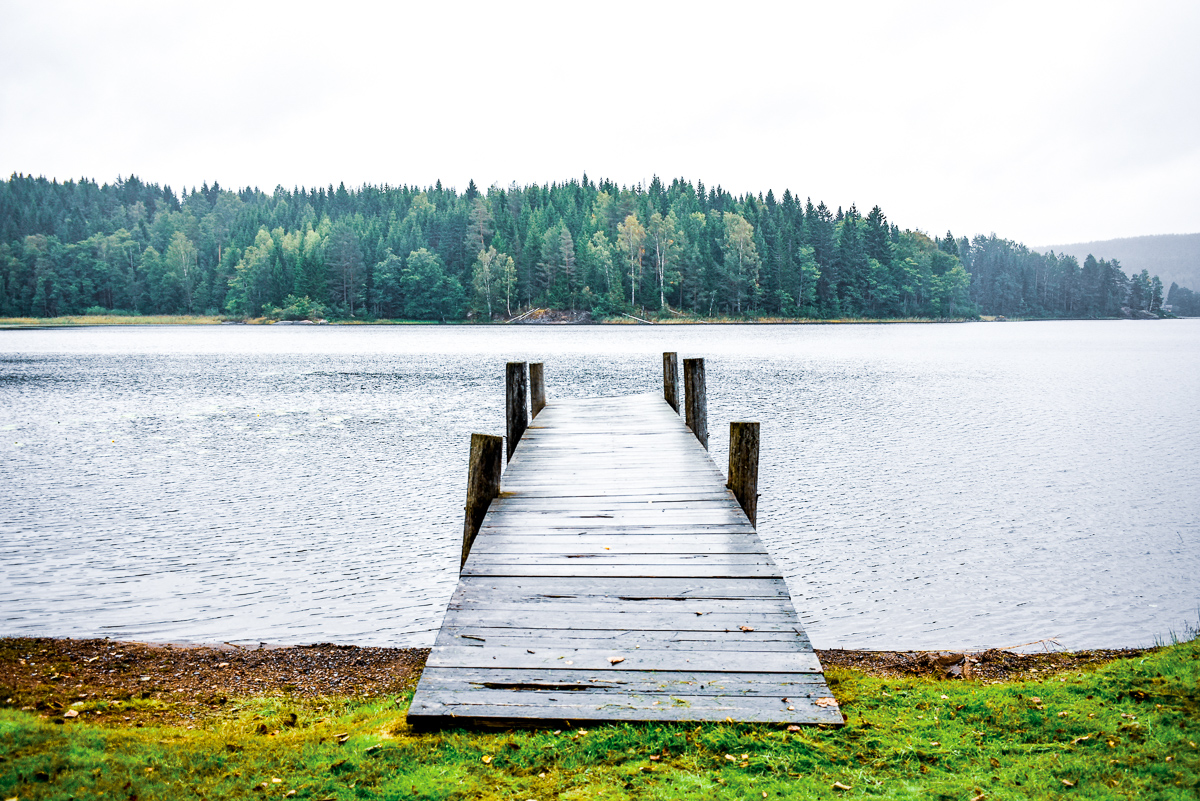 But we were comfortable, warm enough and quite cosy. Any experienced camper would embrace this place, and for sure, is a place we'll return to one day with a few friends for a few nights. We'd love to visit in the heart of the summer, where the nights are long and bright and the weather is balmy. We're for sure going to be proper Swedes then and pop into the sauna before jumping into the lake!
Naturbyn
Location: Lindbäck, 661 96 Långserud
Nearest major town: Säffle (30km)
Nearest Airport: Karlstad Airport (67km), Oslo Airport (178km)
Prices: From about €200 per night for the basic treehouse, rising to about €250 for the floating home.
Details and to book: www.naturbyn.se| Follow on Facebook and Instagram, too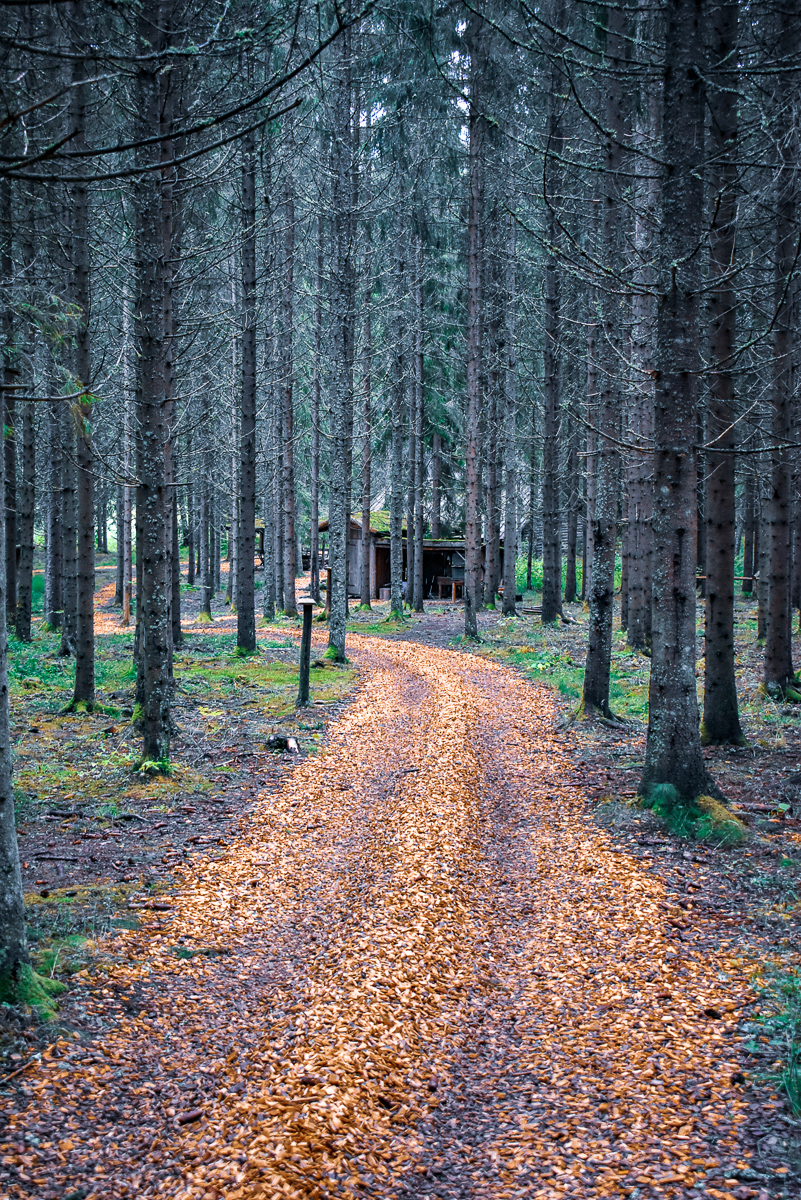 🇸🇪 More posts about Sweden by GastroGays can be found here! 🇸🇪

Disclaimer: Our stay at Naturbyn was part of a press trip around Värmland organised and facilitated by Visit Värmland. This post is all our own words and views. Sincerest thanks to the tourist board for the opportunity.