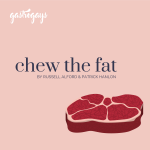 This week on Chew The Fat we chat to the man of the moment where pop-ups in Dublin are concerned: Nico Reynolds of Lil' Portie.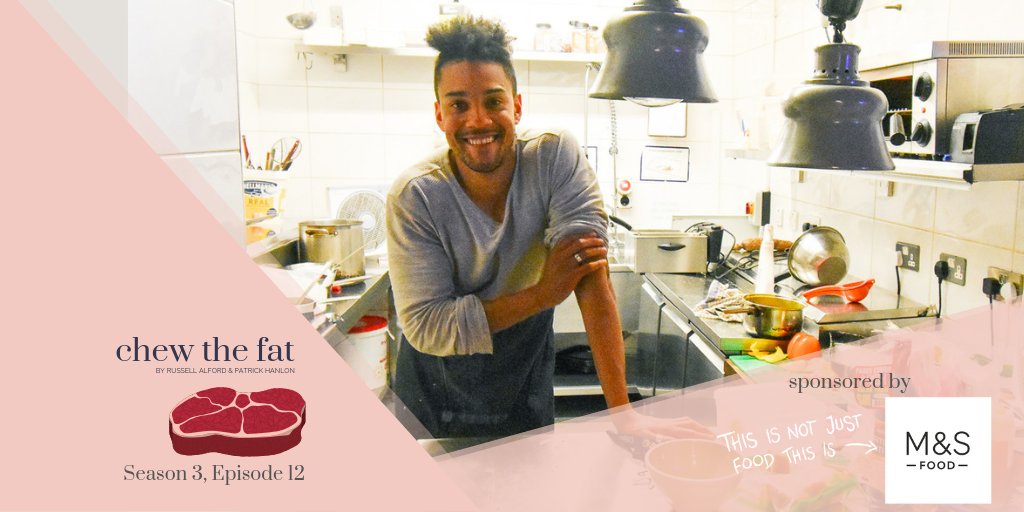 Serving up Jamaican recipes (with inspiration from his mother and grandmother's own home cooking) with subtle nods to South American cuisine and using great Irish produce where possible, Lil' Portie burst onto the scene around a year ago and has certainly gotten people talking since. He immediately caught our attention a good few months ago and this week we sit down after hours in his home-for-the-moment, Two Fifty Square in Rathmines.
Nico is an interesting anomaly –– he's been away from Ireland more in the last decade than he has been on home turf. He spent around six years in Argentina's capital, Buenos Aires. Yet he's the name on everyone's lips right now. He's also got no professional chef training. But what he has got is tonnes of energy, endless ideas, charm by the truckload and he's really landed on his feet and made a name for himself in the city. Spotting that there was a market for something different, something he grew up on and something to bring bold flavour to the capital's table, Lil' Portie has stood out since day one and has legions of loyal fans already, having hosted a series of recurring pop-ups in this very cafe/restaurant as well as prestigious stints at Taste of Dublin and The Big Grill. 2019 has been good for this young food entrepreneur, and without wanting to use a cliché, the future is incredibly bright for him and his business.
We sit down, break bread with Nico and go unusually deep. We delve deep into his cookery style, his training, his background but more than that we get lost in fascinating, lengthy discussions which illustrate just how tuned in to his own mind and the world around him Nico actually is. He's philosophical, and everything is woven into a story. So sit back, get comfortable, and bed in for a fascinating hour or so hearing everything Nico has to say…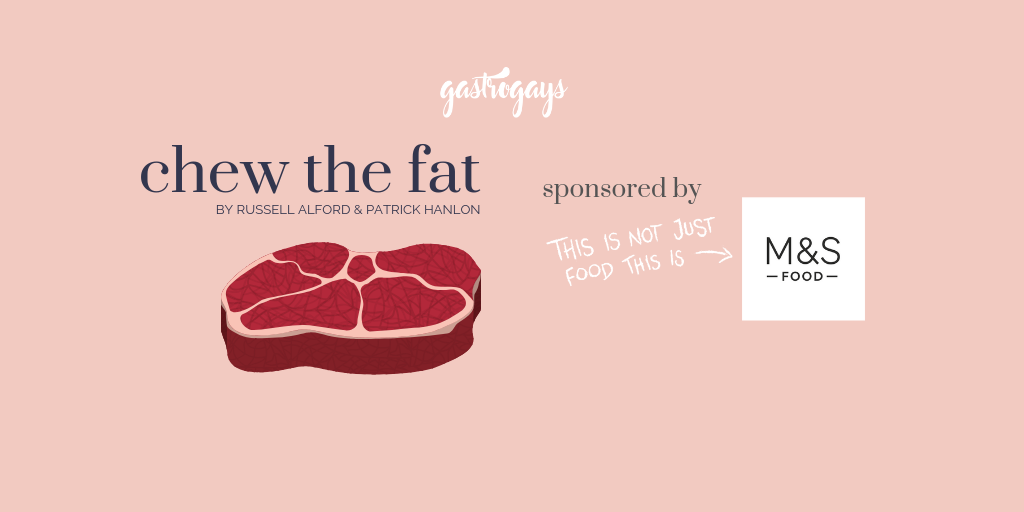 THIS IS NOT JUST A PODCAST, THIS IS CHEW THE FAT – PRESENTED BY RUSSELL ALFORD AND PATRICK HANLON – AND THIS IS A MARKS AND SPENCER-SPONSORED PODCAST. WE'VE TEAMED UP WITH THIS ICONIC RETAILER, WHO REALLY NEEDS NO INTRODUCTION, TO TELL THE STORIES OF FASCINATING PEOPLE IN FOOD AND BEYOND THIS SUMMER AS THEY CELEBRATE 40 YEARS IN IRELAND. PLEASE SHOW YOUR SUPPORT, AS THEY SUPPORT US! #THISISNOTJUST #CHEWTHEFAT #MYMARKSFAVE