Without a doubt, one of our favourite drives not only in Ireland, but in the world, is the Causeway Coastal Route. Taking in the north coast of Northern Ireland, connecting the two major cities in the province – Belfast and Derry – the route is 246km of pure beauty. Some of the most iconic, beloved and best-known tourist hotspots are pinpointed around here, including the Giant's Causeway, the Carrick-A-Rede rope bridge, Mussenden Temple and many more, but the drive itself is spectacularly beautiful at every bend and turn. Even better, some of our most loved places to eat in Ireland are located around here, so if planning a coastal drive here's where we suggest parking up and having a drink or meal!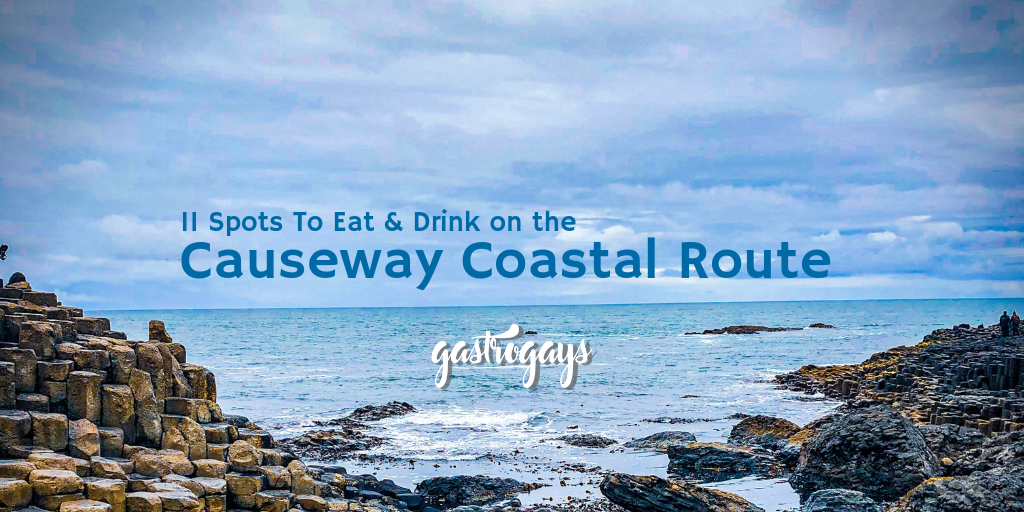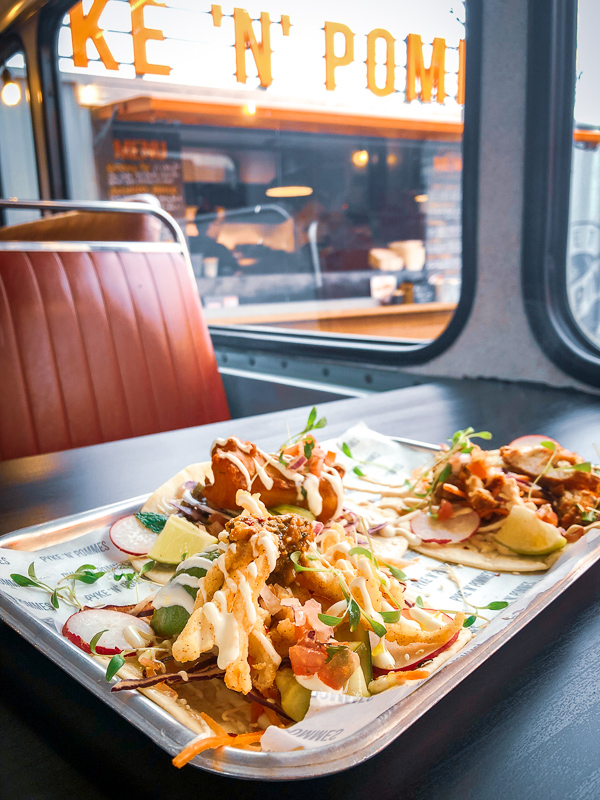 On a recent visit to Derry, there were two words on everyones lips – Pyke 'N' Pommes. Trading since 2013, first from a disused van in a car park and then in 2015 the team moved into some shipping containers by the banks of the River Foyle adding in a double-decker bus for seats, heat and tunes soon after.
Now in 2019, P'N'P also has @57, a bricks and mortar, fully licensed restaurant in Derry/Londonderry. Founder and chef Kevin Pyke, and chef Paul Barrett share a mission to use local, organic ingredients where possible, to "make our city taste better" and boy, do they do just that. Expect burgers, fried chicken and utterly delicious, fresh tacos here, and all incredibly reasonably priced considering the provenance.
📍N124 Strand Road,Derry/Londonderry, BT48 7NS
📍57 Strand Road, Derry/Londonderry, BT48 7RT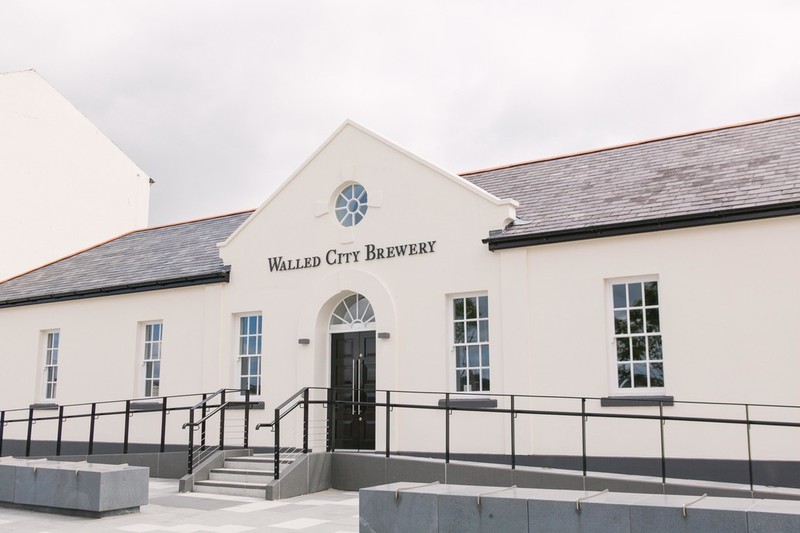 Staying Derry-way, but moving away from the iconic city walls, winding over the Peace Bridge, you'll find yourself at the Walled City Brewery. Currently the area surrounding the brewery is undergoing a major transformation to create a food tourism hotspot, but this Foyleside staple is still one of the best places in the city for eats and drinks.
The first craft brewery in the city for a century, husband-and-wife team James and Louise Huey upped sticks from Dublin to set up base in James' native Derry, bringing with him 12 years' experience as brewer. Located in the refurbished Ebrington army barracks, this spot has won 'Best Gastropub in Ireland' at the Restaurant Association of Ireland (RAI) Awards and esteemed food writer Georgina Campbell awarded it the title of Most Atmospheric Restaurant in Ireland in 2019!
The ever-evolving menu of beers are endemic of the humour of Northern Irish people: clever quips, witty phrases, slang-inspired names and catchy titles which don't take themselves too seriously. On our most recent visit, in the weeks before season 2 of Channel 4's Derry Girls aired, a majority of drinks were named after sayings or phrases in the popular show- "Wee English Fella" "The Sexy Priest" and "Second Best Tent" among others. The brews are inventive, creative and innovative here –– quite like the Open Gate Brewery in Dublin. There's always going to be something on tap or in-bottle to tempt everyone in the party.
But don't let the experience stop merely at the beers, this is a beer and food pairing opportunity, and the menu complements the drinks offering perfectly. The food is paired with the beers, and it's exactly what you would want with an ice cold craft brew. We've had both dinner and Sunday lunch here, as well as just stopping by for a beer or two. If you have time, consider a beer masterclass too whilst they also run a homebrew academy. If you're stopping by, they open from 5pm daily with earlier lunchtime/afternoon openings on the weekends.
📍70 Ebrington St, Derry/Londonderry BT47 6FA
What once was a cute coupling of two premises in the one city from a lovely husband-and-wife team, Ciaran and Melanie Breslin –– he a former butcher and her a home baker, they pooled their skills and passion into business together in 2011 and have made huge strides but in 2020 have consolidated two branches back into one.
An all-day cafe/bar/restaurant on Altantic Quay/Strand Road, this is one for all the family for their amazing selection of daily sweet treats from the pastry counter, their wide selection of beers and wines and their delicious menus, ranging from breakfast (the pancake stack-meet-fry up is a revelation) right through to kiddies and Sunday lunch specialities.
Open 10am-6pm daily, with later opening 'til 9pm or so on Thursdays and Brunch on Sunday.
📍110-114 Strand Rd, Derry/Londonderry BT48 7NR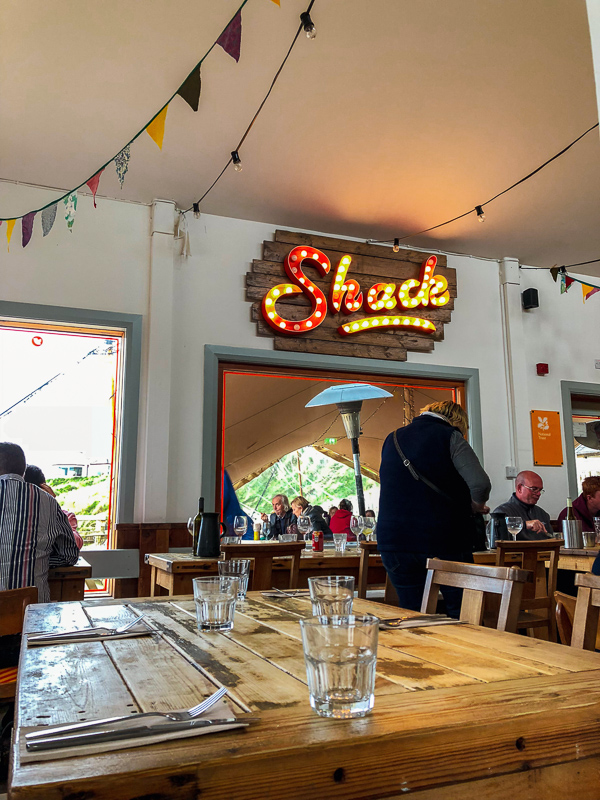 We've written on this very site about our love for Harry's Shack before (click through to read). It's one of those places that when we see the sun come out, we're awfully tempted to hop in the car, drive to Portstewart Strand (which is a good three hours from our town!) and enjoy lunch by the sea with an ice-cold beer in hand and the freshest of the catch served on the table.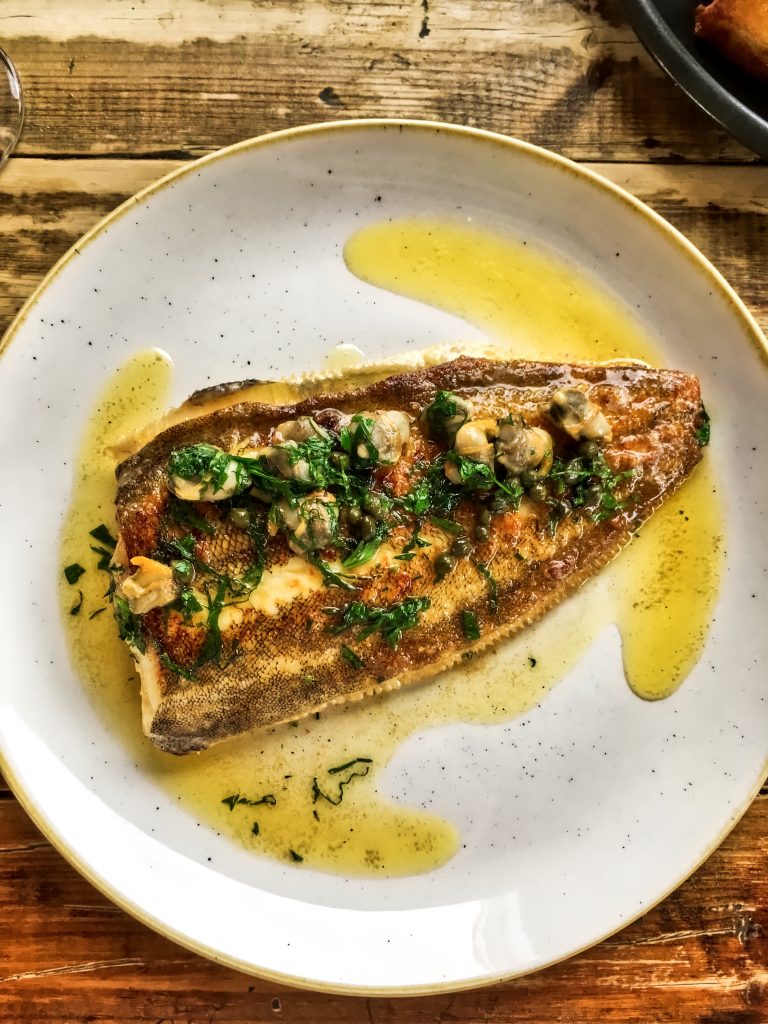 One among our favourite places to eat in Ireland, Donal Doherty and his keen team serve great honest food, prepared well, with wonderful service in a stunning setting. There is not much more you could want! Fish & chips, mussels by the bowlful, whole fish cooked to absolute perfection and desserts that you just cannot resist. Harry's opens from 10am daily 'til about 8/9pm –– parking on Portstewart beach is charged during the busier summer months, we believe.
📍116 Strand Rd, Portstewart BT55 7PG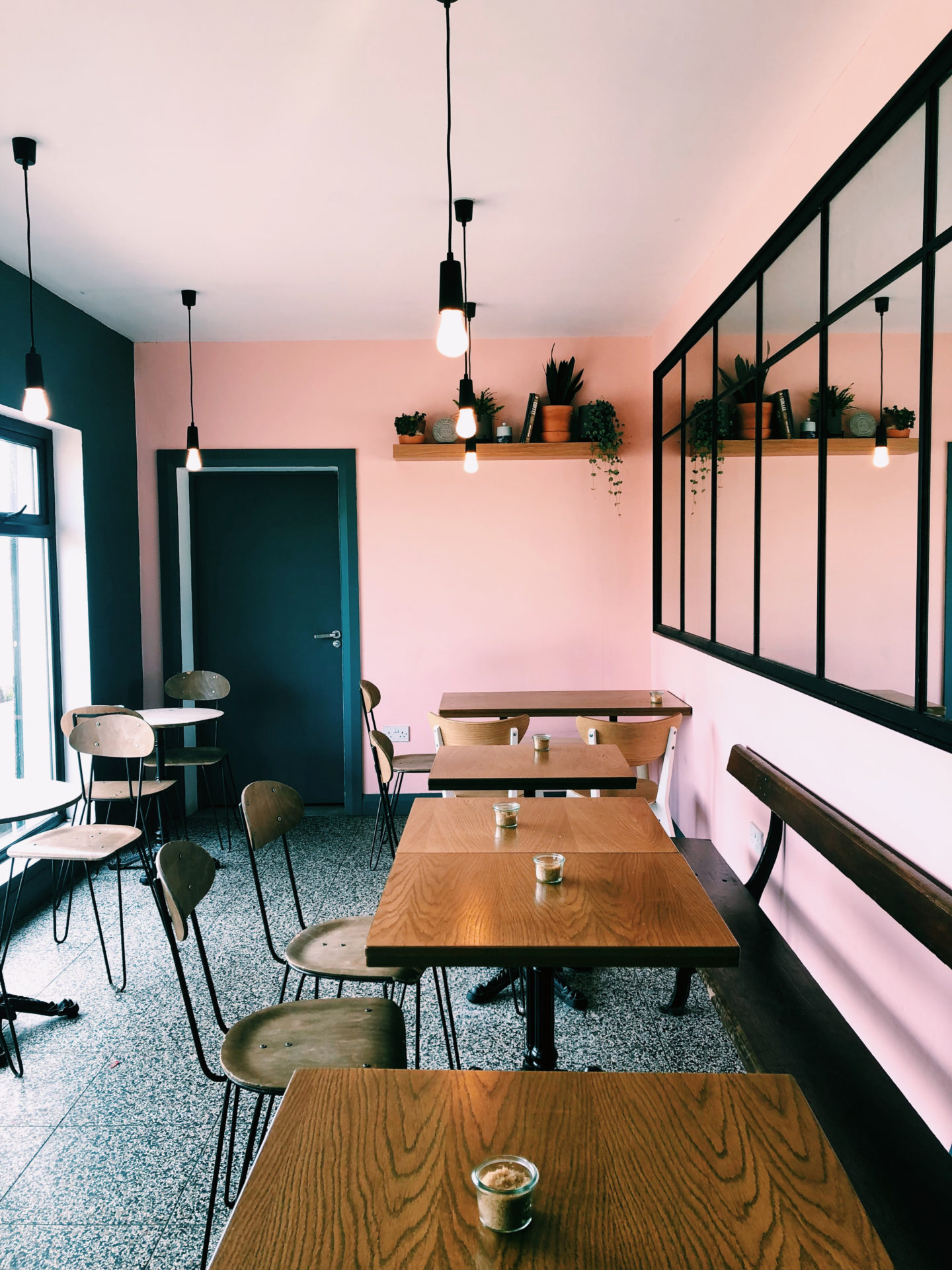 Set on the pier in Portrush Harbour, slap bang in the middle of the bay in an old boathouse is the perfect space to stop for a cup of coffee and a sweet treat. This isn't your run-of-the-mill coffee shop, this is taken out of the big city, and dropped into a seaside town type of third wave joint, and we adore it. With Koppi, a roastery based in Lund, Sweden, being the coffee of choice here for owner George Nelson and team, it's the best spot in town to take a break while out for a stroll, as well as being a destination for brunch and bakes. It's also the perfect spot to push your coffee appreciation to the next level, as there's a selection of styles on offer.
📍South Pier, Portrush BT56 8FN
A hidden gem along the causeway coast, nestled in the town of Portrush is Ocho Tapas. After spending 15 years in Spain, Trudy and Sean Brolly opened the restaurant in 2015 and its proven insanely popular with locals and visitors alike with their selection of Spanish dishes, Iberian flavours and top notch hospitality.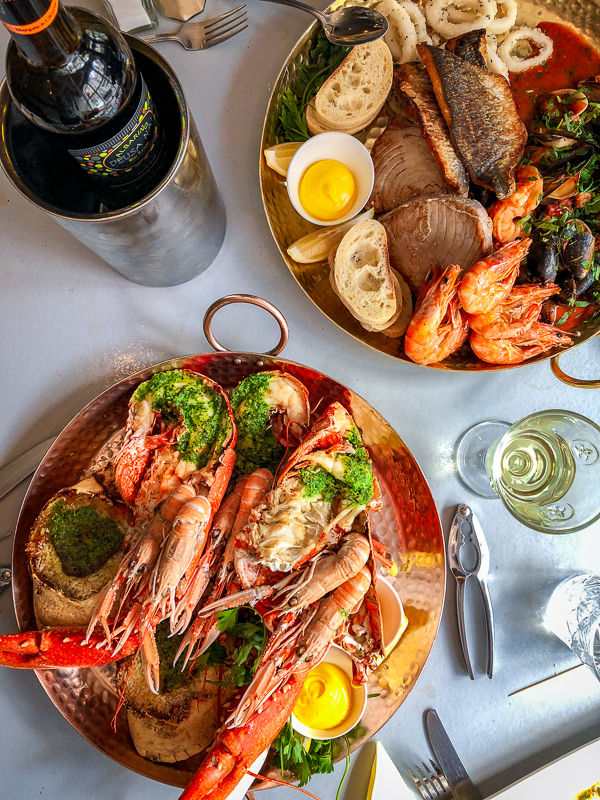 We fell in love with this pair when we dined there and just hearing their story, their passion, their dedication and their complete humility about their top notch offering just makes you want to order more and more and support them. Definitely one for a lavish, lazy lunch or a splash-out dinner with wonderful wines suggested by Sean.
📍92-94 Main St, Portrush BT56 8BN
If you're Irish, you know the now-legendary Gay Byrne expression "There's One For Everyone In The Audience" from The Late Late Show and that's something that could be applied to Portush's Ramore group. A collection of six different restaurants and bars, each focused on a different fayre, catering an offering to a different audience, but most importantly: bringing droves of people to the harbour area of this North Antrim seaside town.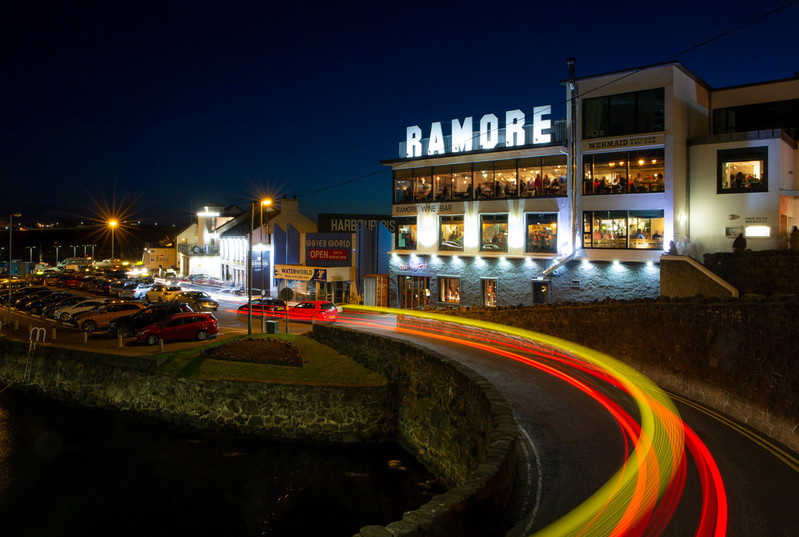 The Harbour Bar is the oldest bar in the town, serving delicious pints as well as showcasing an extensive gin selection upstairs; The Harbour Bistro below has a proper modern pub vibe with indie music blaring and a pizza oven working non-stop. Neptune & Prawn offers an Asian-inspired menu amazing cocktails, though to note it is is a no-kids restaurant. The Mermaid is a casual, accessible all day offer; The Tourist is their take on fresh fast food with burgers, pizzas, tacos and drinks; and there's even a Wine Bar too. Full details of each establishment are available on their website.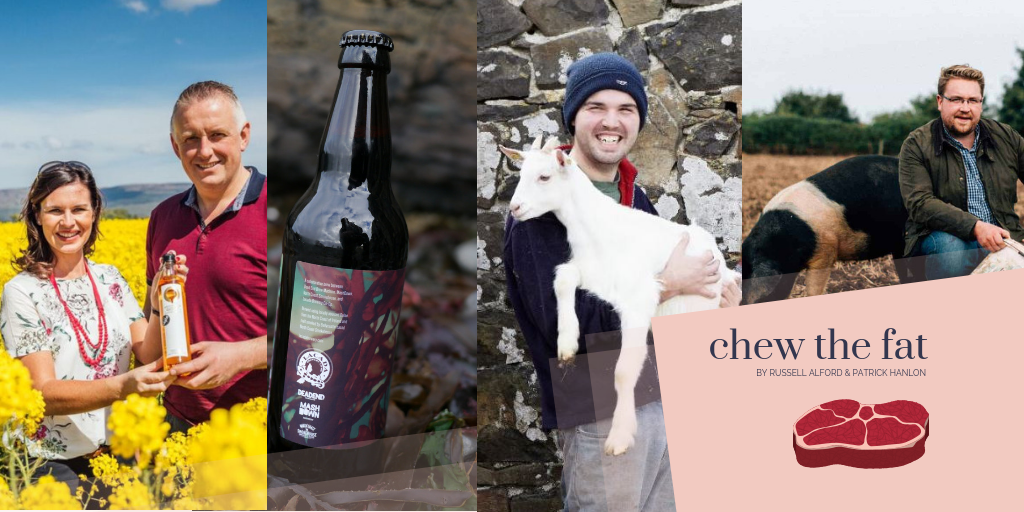 By the way –– obviously this feature is about restaurants, bars and boltholes (and continuing reading for many more) but to hear from some of the food & drinks producers in and around the Causeway Coast, (Limavady to Ballycastle and beyond) check out this episode of our food and travel podcast Chew The Fat.
If you're in the area too and want to explore more of the food offering, check out Causeway Coast Foodie Tours, for some brilliant food experiences along the coast from the incredibly passionate Wendy Gallagher! Now, back to where to eat and drink on your itinerary for a Causeway Coast drive in Northern Ireland…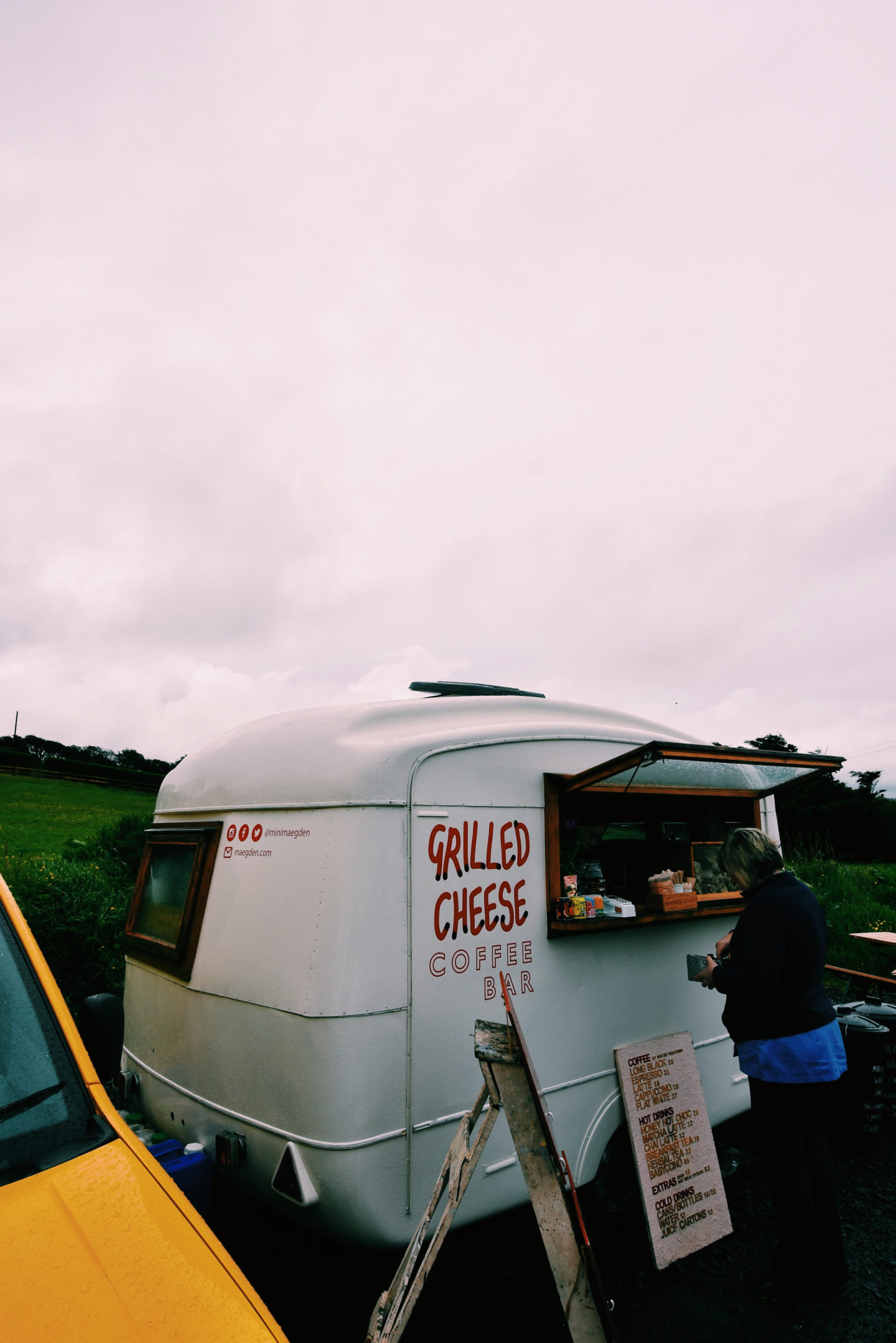 There are arguments aplenty about the best cheese toastie in Ireland, and a hot contender for sure comes from a 1950's caravan pitched up in a field a stone's throw from the Giant's Causeway. No, seriously. Maegden (pronounced May-den) produces toasties sandwiches/grilled cheese that are made with love, and flavoured with some of the best cheeses and charcuterie this island has to offer.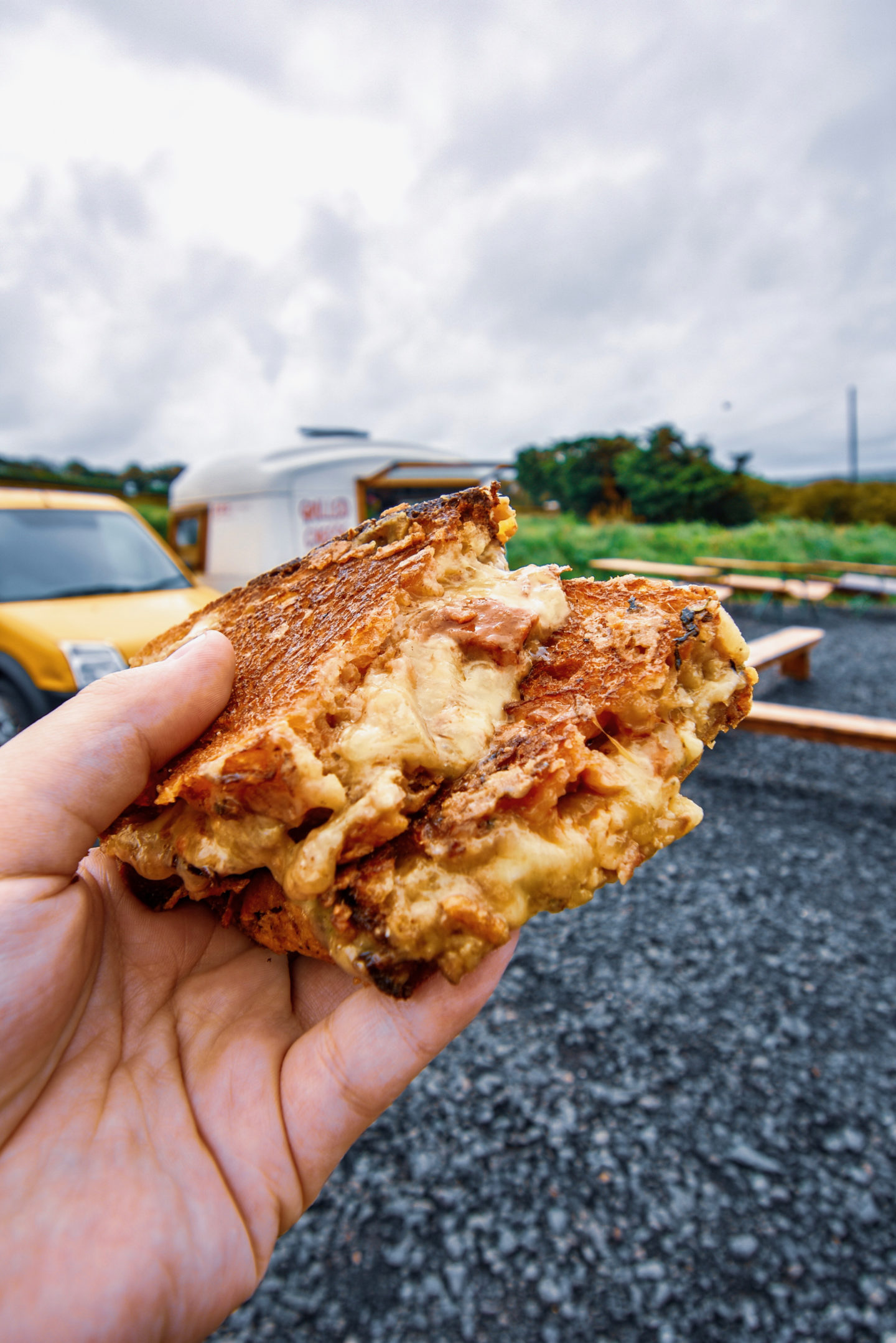 There's also a wide selection of hot and cold drinks (teas, hot chocolates) and coffees plus a couple of benches nearby to sit and enjoy. You'll find Maegden here from March to October, usually around 11am to 5pm and closed on Tuesdays.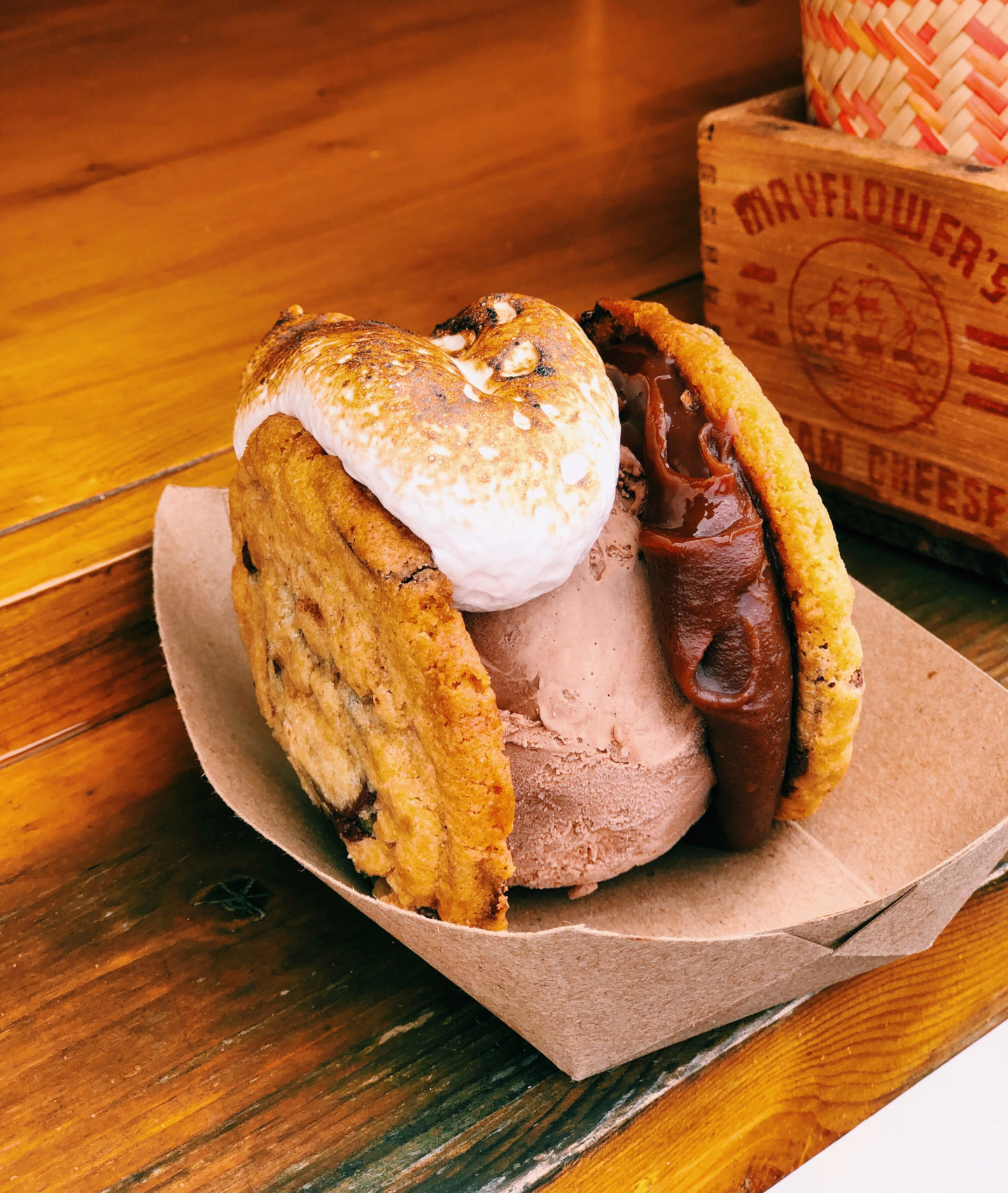 Our tip is to leave extra room for an Drayne's Farm ice-cream sandwich afterwards. Toastie, walk, Causeway, walk, ice-cream sandwich. You're welcome.
📍29 Causeway Road, Bushmills, BT57 8SU
Lost & Found, Portstewart (& Coleraine)
The drive along the coast is 246 km long, which means plenty of opportunities to quell a caffeine craving. Lost & Found is a newly-opened cafe along Berne Road in Portstewart.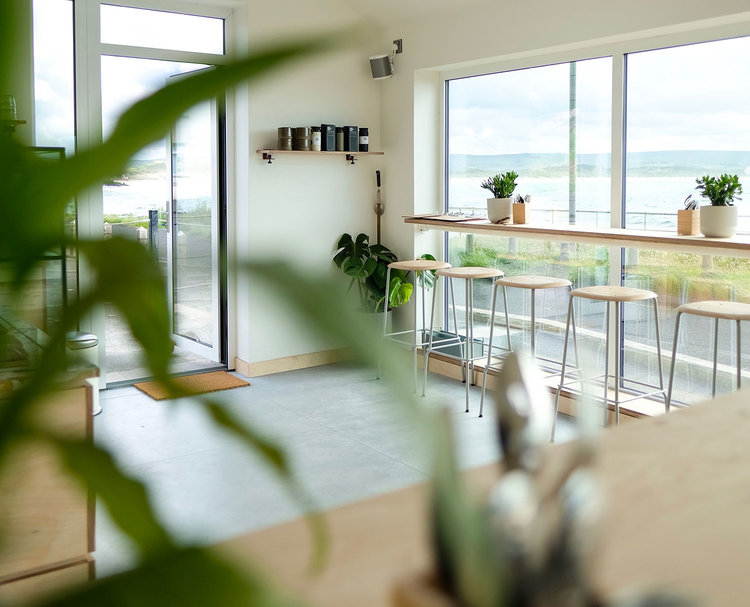 A second, sister location to the original in Coleraine, this opened in summer 2019 and has already gotten everyone talking for its location right by the water and its minimal, Scandi-inspired interiors and contemporary menu.
Open Tuesday to Saturday weekly (9am – 8pm), the menu is larger in the morning, appointed with breakfast classics like granola, eggs in various ways and French toast, whilst at lunchtime you'll be tempted by more substantial bites like seasonal sandwiches and fresh pulled pork tacos with relish.
📍3 Berne Road, Portstewart, BT55 7PA
In the town known for Ireland's oldest whiskey, the Bushmills Inn is still as iconic as it is popular –– with both locals and visitors.
A great place to stay, drop by for a pint, as well as enjoying a meal in a quaint, calm setting –– they also do afternoon tea, too! With a roaring fire burning, a whiskey in hand, this is the perfect place to while away the hours.
📍9 Dunluce Road, Bushmills BT57 8QG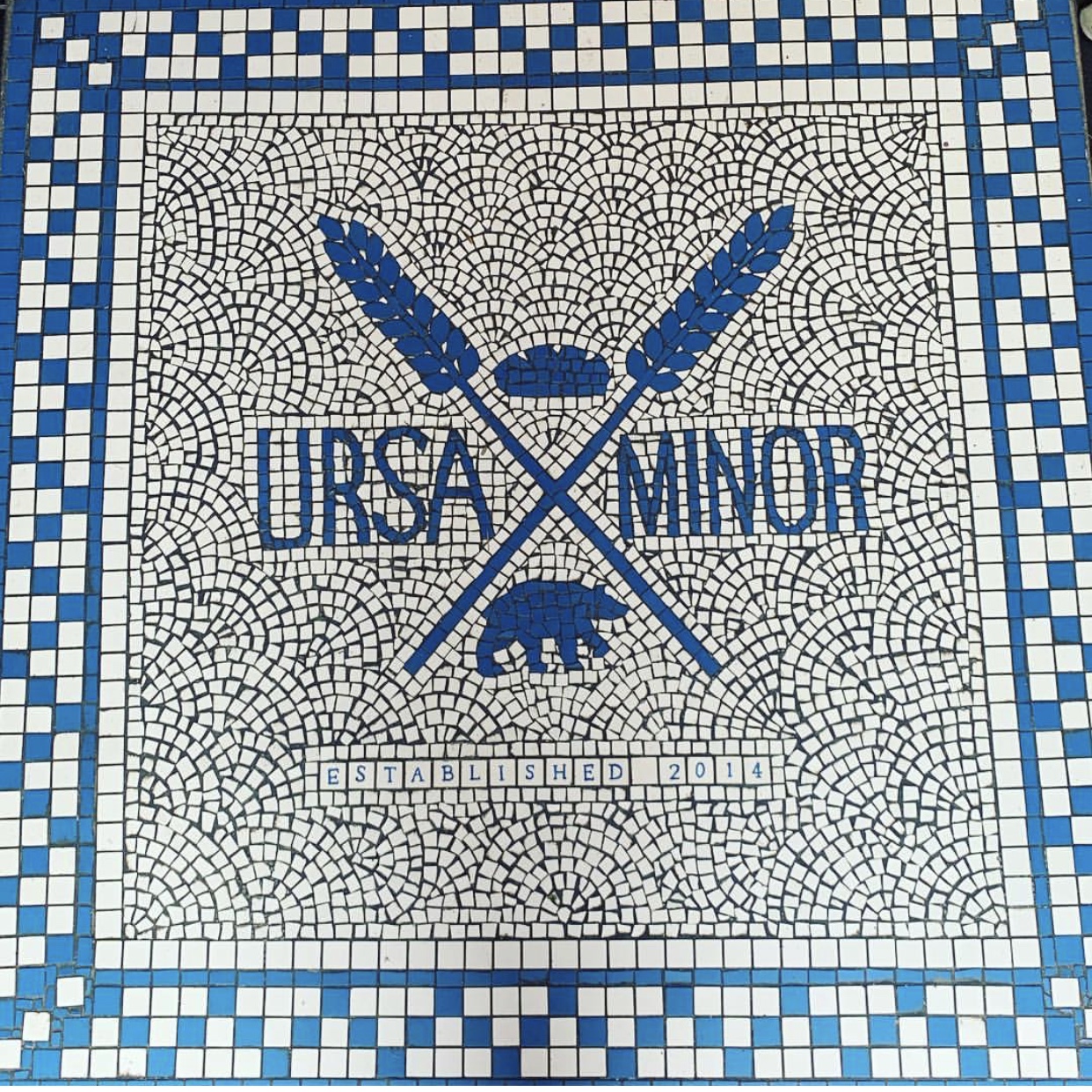 There is one bakery on the lips of everyone around the North coast and it's Ursa Minor. Located in Ballycastle, this is all about great coffee and real bread. It is a simple product, but one that is made with love, one that is made with great ingredients and that is what they do here. A small selection of breads, but a good one at that.
📍45 Ann Street, Ballycastle BT54 6AA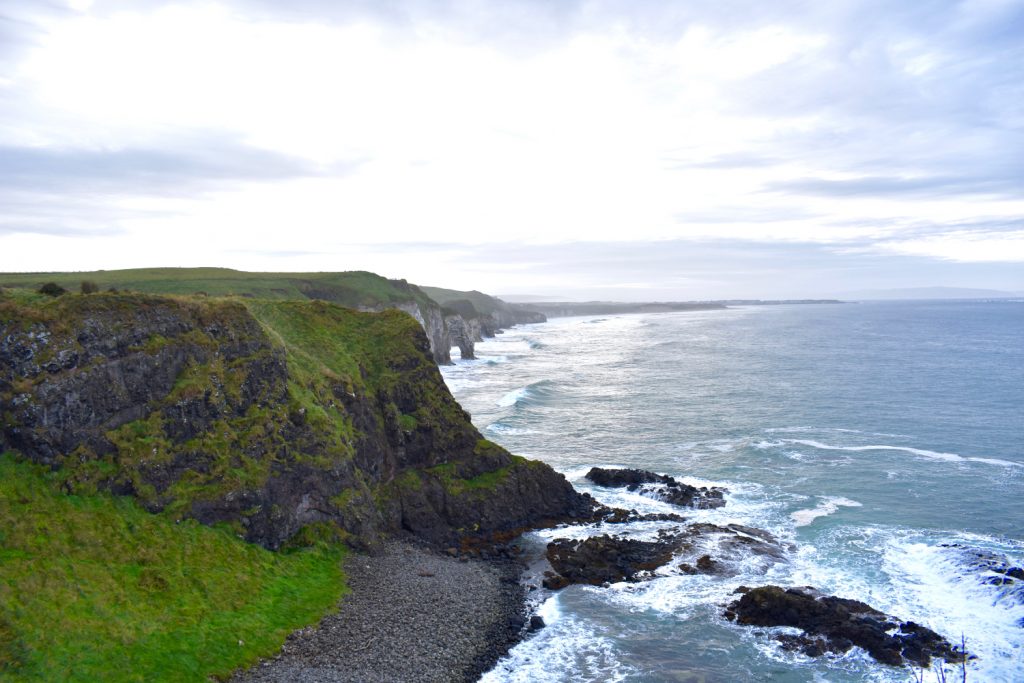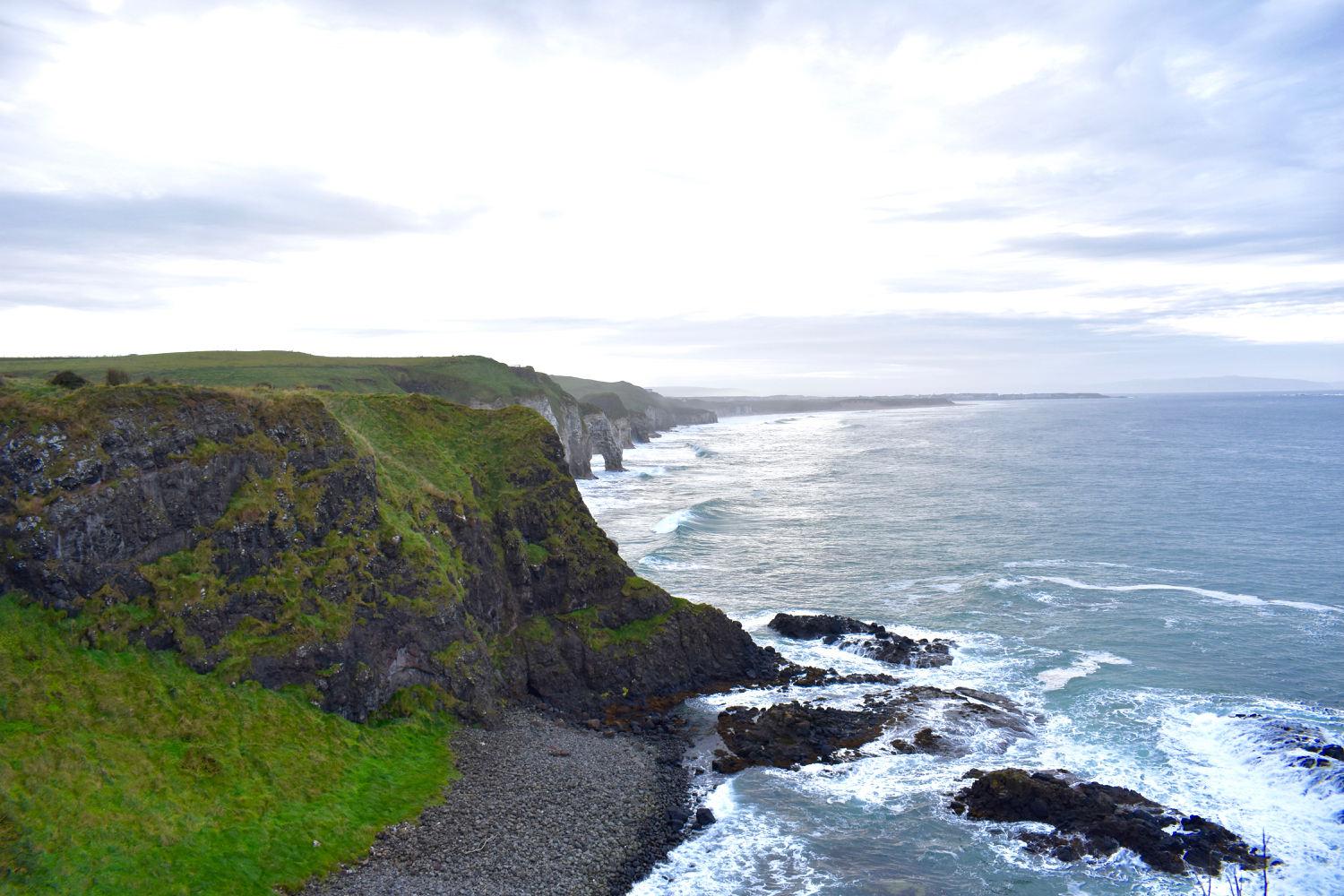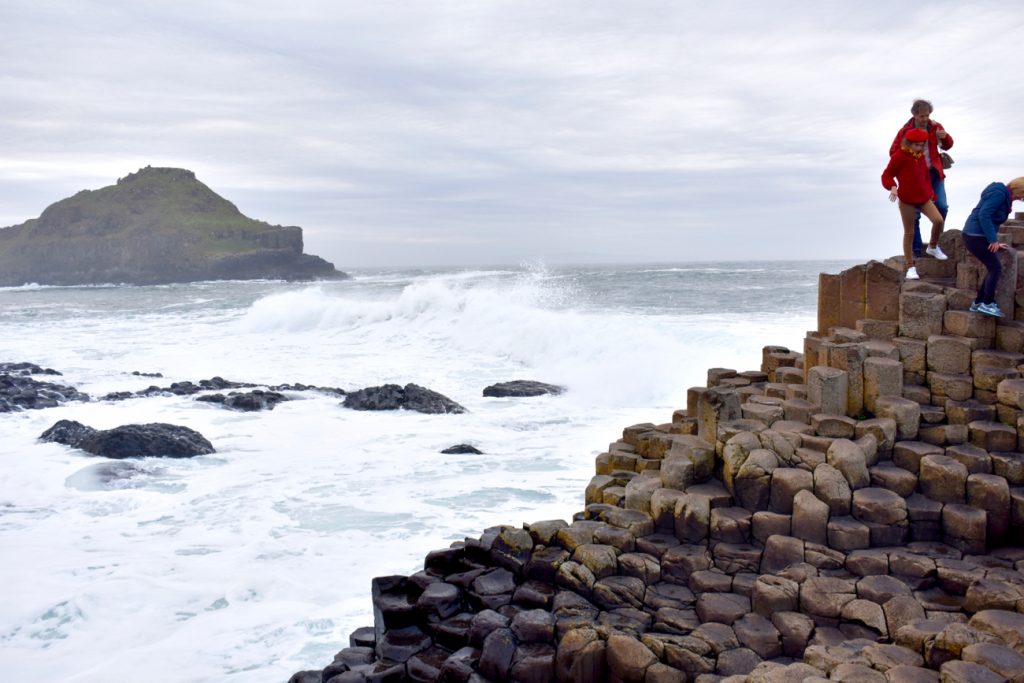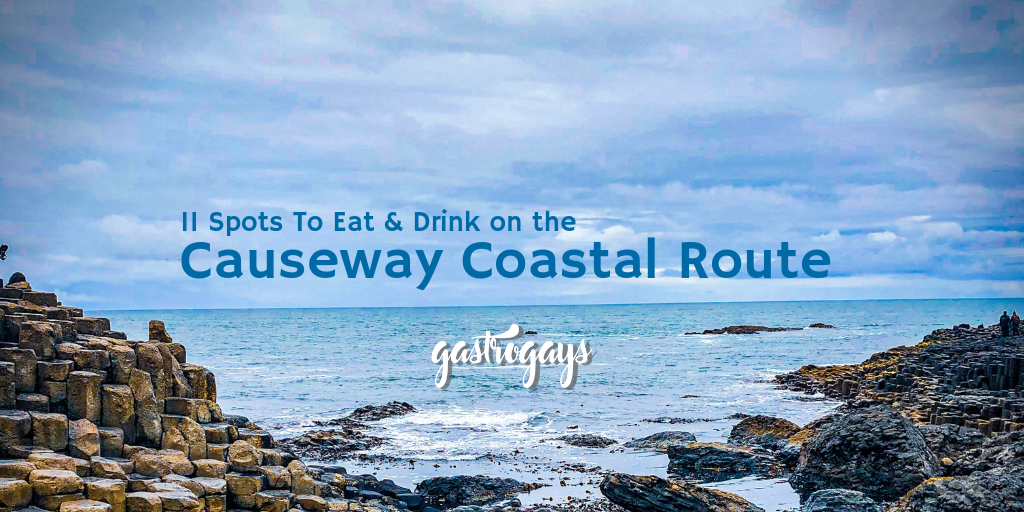 👇Share out using the links below👇