Ireland has very particular customs when it comes to death. We're quicker than our neighbours in the UK. Three days, a life lived, mourned, buried, toasted, and bid a fond farewell.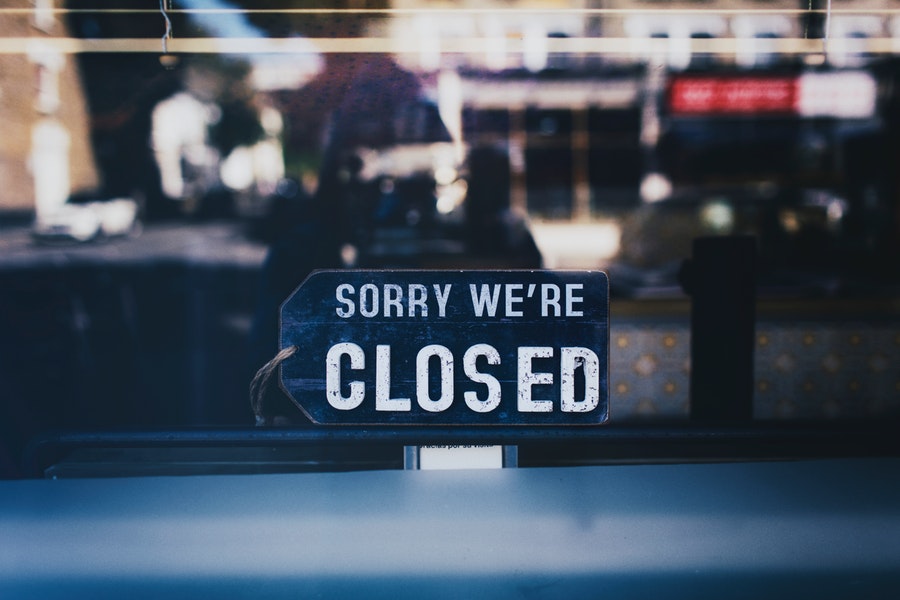 "The death has occurred…" the radio announcer declares, and three or four days later, everything has settled into silence and relative normality. It doesn't run over a number of weeks, a snappy funeral follows lying in state.
Often, it seems more sing-song, session and endless storytelling rather than solemn sole contemplation, tears or reserved reflection. In Ireland, it's a celebration of the life. Sure, there's mourning; a life celebrated and what could have been set on the road ahead lamented. It cuts deep. The loss is viscerally felt, and a lonely chasm emerges in each person it affects, but the Irish are adept with changing the approach, maybe even the mindset, when it comes to death and being celebratory in their lookback-on-the-life-of formalities.
The 'Death Notices' are arguably one of the most listened to slots on any regional or local radio station. Read out in near robotic recollection, like a roll call of the recently deceased. Those round the country listening in for a neighbour, an old school friend, a parish priest, quantifying that notion that us Irish love a bit of gossip, and revel in a bit of morbid misery ó am go h-am (from time to time). We often wonder: is the closing of a restaurant "a death?" Or is it just part of the process, part of the cycle, another page of the book? Inevitable; a mortal coil shaken off; 'none of us are going to get out of life alive'?
The loss of a restaurant cuts, but in a unique way. A local hotel closing after decades of cherished service, the pub on the corner that's fallen into a bit of disrepair and closes in a quiet bowing out, the cafe that's been a cornerstone of the community for morning coffee or the spot that the local pensioners appoint their meeting place.
Yet a restaurant usually doesn't hold the same reserve to many. A restaurant is usually not a pillar in the same way, especially in a city or large town. A restaurant is a treat. Dining out, by its very nature – however casual – is an experience to revel in, not to become the mundane activity we all have to endure daily.
We wish there was some sort of wake. A week-long celebration of the life of the restaurant. A void is left. What once was there, is no longer. When somewhere you've loved, regularly and often, bows out or is ripped from existence overnight, it feels akin to death. There's almost a need for a Death Notices of the industry every month, because at the rate restaurants, bars, cafes, hotels and any other place that serves food or drink closes in this country, it could fill an entire slot.
This Is Your Life.
'Greatest Hits', 'The Complete Collection', 'This IS: …' Artists in the charts quite get a swan song, a return to their former glory, a final moment in the spotlight, where their highlights are packaged neatly together. In modern times, there's often even 'Farewell' tours or residencies. "This is IT" Michael Jackson declared, of his final performances; "..and when I say 'this is it', I really mean 'this is IT'," the singer warned.
There's rarely, if ever, 'reunion tours' where restaurants are concerned. 'Getting the old gang back together' – a brigade of chefs from ten or 20 years ago, cooking the dishes they did to acclaim way back when seems like a completely farfetched idea, and certainly doesn't seem feasible. It wouldn't sell out the O2, that's for sure.
We operate in an industry that foams at the mouth at the smell of wet paint and a semi-vague Instagram account being set up. We, as an industry and as a section of media, get all giddy about it –– and us two aren't immune to that feeling either. Newness, freshness, a birth; it's all exciting bundled with the exciting prospect and opportunities ahead. New openings could rival births on a maternity ward in Dublin at the moment, if we take the Irish capital to example as a beacon of the food industry in our country. There are incredibly exciting and innovative things bubbling under, right 'round the country. However… the voracious appetite for chasing new openings is becoming an issue.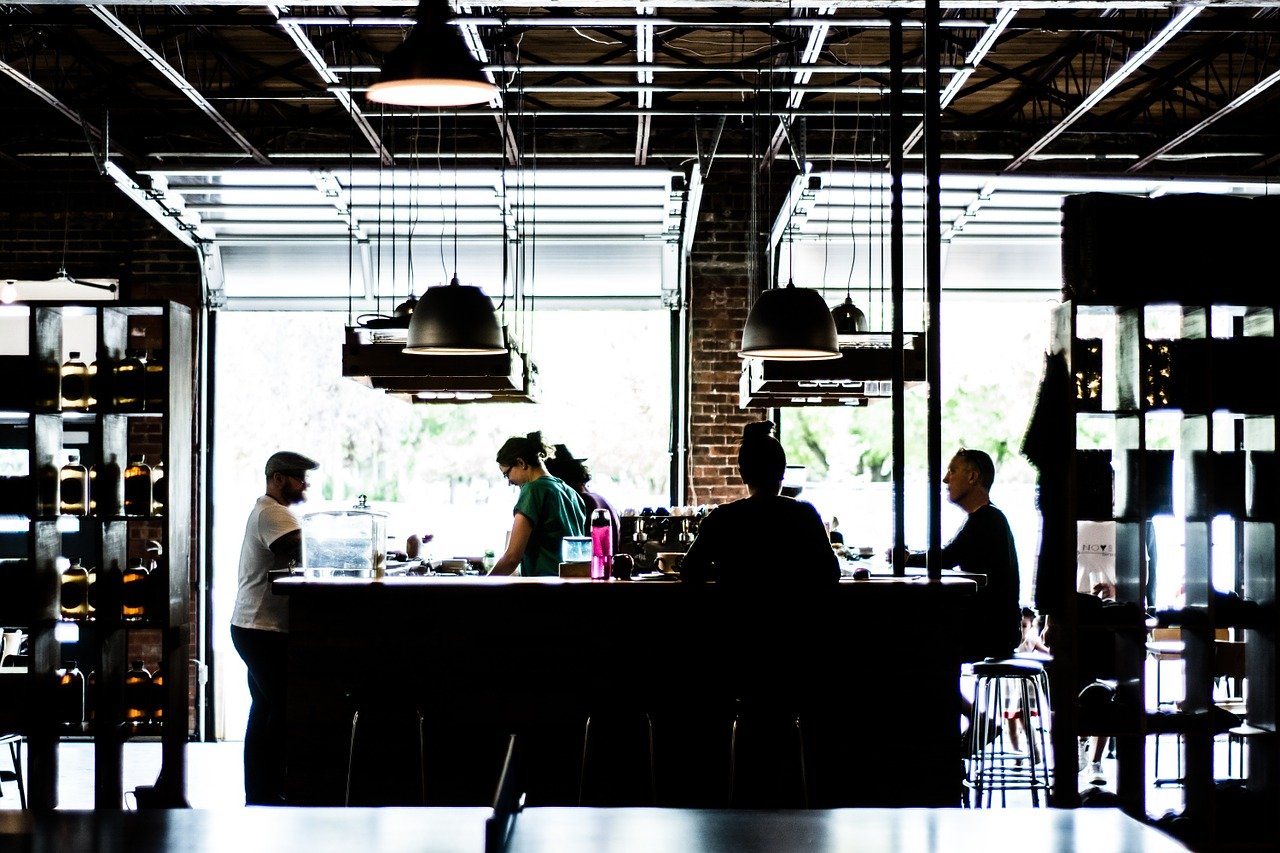 2020, A New Decade Begins
We're two weeks into a new year and freshly peeling off the plastic on a shiny new decade, yet already have borne witness to a serious imbalance of untimely closures. Amuse on Dublin's Dawson Street, L'Atmosphere in Waterford and the Michelin-starred Mews in Baltimore, Co. Cork. "More to come," industry insiders beckon –– and we believe them. Before Christmas, Chameleon in Temple Bar shut its doors after a quarter of a century. 25 years of business. In the same breath, almost, in October 2019 our beloved Eastern Seaboard in Drogheda, Co. Louth shut its doors after over a decade in service.
We recorded an episode of Chew The Fat with Jeni and Reuven back in November 2018, just after the owners of Eastern Seaboard celebrated a decade in service of the popular neighbourhood restaurant in Ireland's largest town. Just before a re-birth of sorts, a transformative 2.0 style refurbishment of both the menu and the interiors followed, though scars remained from previous blows. Battle-hardened, the pair soldiered on. When voluntary examinership was announced, it wasn't a surprise, in fact it seemed like a clever lifeline. However, it didn't soften the blow when word of its immediate closure came through from them directly before news spread out to the wider public. Almost a year after we recorded that episode, it was no more. One weeknight the door closed, and the following morning it never re-opened. No wake. No celebration. Just a "death notice".
Where Was The Diagnosis?
When we're interviewed in the wider media, we can bang on a bit (and apologies if it seems incessant) about industry issues. Skills shortages, rates, rents, key money, contracts, visa regulations, VAT rates… the restaurant industry is buckling bearing these myriad issues and weight of spiralling costs on its shoulders. When we interview others in our industry, for articles or for our podcast, we ask to share their thoughts on the same, as we simultaneously shine a light and sympathise with them. Not talking about them certainly isn't going to make them go away…
Hospitality and tourism have never been more prevalent in the marketing of Ireland as a destination. In one fell swoop, the government is responsible for much of the closures throughout the last 12 months, simply down to three little letters. V. A. T. The greedy increase in the Budget 2019 from 9% to 13.5% on tourism and hospitality, has had a crippling, no, catastrophic, impact on the profits and day to day finances of those at the coalface. It's a cancer that's eating away at the industry, and leaving casualties in its wake.
Another lamentable issue is skills. There simply are not enough chefs to go around. Careers in hospitality are still often muddied with connotations that they are temporary jobs, summer gigs for students or 'not a real career' when there's tech giants taking golden thrones in our cities, without paying back for the privilege. There's a whole other discussion (and more so action to follow) that deeply needs to be played out in regards cheffing, up-skilling and ensuring cookery and hospitality are woven into the fabric of the primary and secondary education system as a necessity. Who will be the chefs of tomorrow?
The reasons and the circumstances for these untimely, and in some cases not so untimely deaths of restaurants, are unique to each business. The inner make-up, approach and combinations of issues are slightly different across the board, but so many similarities underpin.
So what can customers do? For ravenous food adorers like ourselves, who live, sleep and breathe food, a cafe or a restaurant is more than just somewhere to go for a plate of food, a relaxing cuppa or a place to meet. It's an experience. A good restaurant is a mark of someone's talent and creativity, their vision coming to life, their adoration of the food and produce they use, their love for entertaining and hospitality to both their regulars and new customers alike. But unlike when your favourite band decide to go their separate ways, of a TV show you've followed for years decides to end it all, there are ways in which we can continue to enjoy and appreciate what has been, what they've done and what you enjoyed. The same can't be said with a restaurant.
In fact, it's rare for you to utter that last goodbye or get one final glance. Of those named above that have closed within the last six months, each one was a sudden shock. The doors shut and bolted likely a while before a tweet announcing the news was even drafted.
So ultimately, in a storm of "oh that's sad" or "a shame, I never got to try it" (despite it being open for years…), some 280 character tributes are often the best we all can do. Hold closer and celebrate those places you hold dear. The best thing you can do to help shield from a storm that's soon to become a hurricane, is provide custom. That's your power as a customer. You'll have no power once it's closed it's door for the final time.