From the very beginning of living in the East End, and even before when researching it, we were always seeking out the little nooks and crannies, the nubs of that area that appealed to us most. We believe in seeing the best and finding local, independent businesses to champion in any area we've lived in so far, and Stratford was no exception.
Though in saying that, moving to a site of intensive regeneration and a somewhat complete facelift from it's previous aesthetic in order to host the biggest event in the world doesn't necessarily fill a person with the hope of finding little family-run pubs, community bakeries, vintage stores and front room-sized restaurants. We knew Stratford was a major work-in-progress when we moved to London a year ago, so we also knew to downplay our expectations somewhat. For the most part, we didn't need to do that too much actually, and one café in particular has been the shining light of Stratford for us; the new Stratford…
UPDATE: Moka East closed at the end of 2016. We're really sad to give these updates, all too frequently, as so many of our other London posts from when we set ourselves up here have had similar treatment – The Hackney Pearl, The Counter, Potato Merchant… Keep reading below to re-live what once was…
Moka East is a café you don't really expect to find lumped in the sprawling Olympic Park and shadowed by the bewildering size of the Stadium and Orbit. You might expect to see, reflecting the modernity and freshness of the Park, ultra-modern and ergonomic seating in brought colours, stars of sport smiling proudly along the walls or joggers and athletes grabbing lunch or a snack on the go, in between training sessions. You could expect all that, but you would be seriously surprised in this case.
The structure of ME is a unique one. It's housed within a big green container, known as 'The View Tube', which is a raised spot of land acting as a lookout along the Olympic Greenway and boasts impressive views over the Park, the East End and also of The City of London and Canary Wharf towards the south.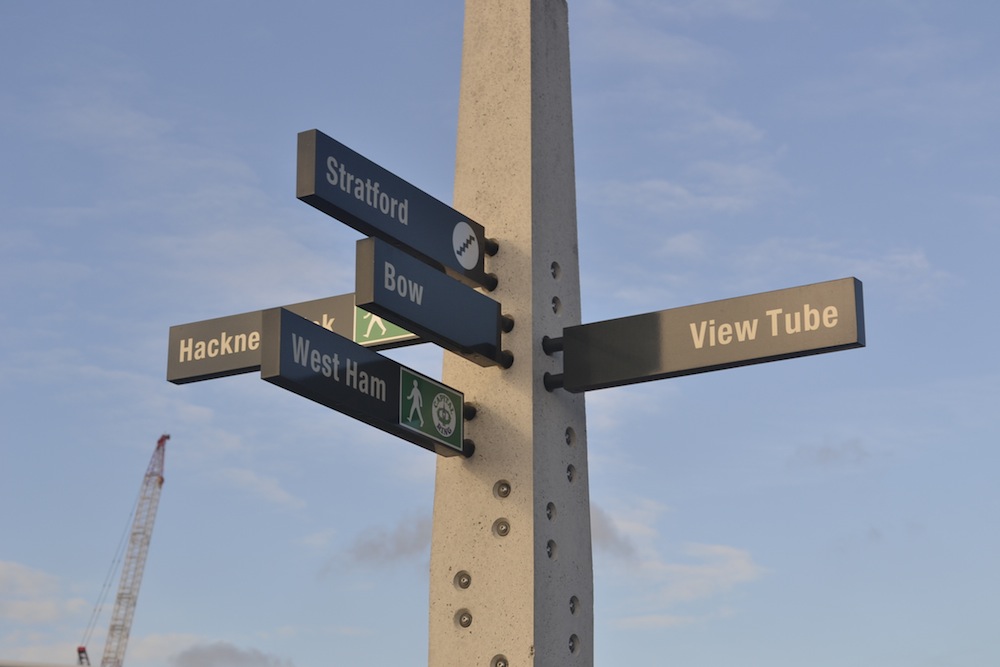 Before even stepping inside you're greeted by a long passageway of upcycled containers that house various exhibitions and information points, featuring various snippets of Olympic legacy, history and stories of the Park building, as well as art and literature by the local community. It's a perfect pit-stop if walking or cycling along the Greenway (linking Barking to Hackney Wick) or exploring the park.
Moka East looks like a big green spaceship-docking station at first glance, and there's no huge signage to alert you of it's presence either.  Yet inside, the design is more like a loved-in log cabin in the woods than a cabin prepared for lift-off. It's all wooden interiors, big glass windows and comfy, vintage couches and seats –  some more sinkable and lazy afternoon-worthy than others. There's free magazines and books, binoculars, board games – all free to use in the bright, warm conservatory and the smells of lunch being made and fresh coffee from the small kitchen at the back permeate the dining area perfectly.
The choice on offer can be baffling. We've had breakfast, brunch and lunch here and each time something new or different has grabbed us from the menu. It's comfort food that's on offer here, with toast, sandwiches or bagels taking centre-stage in an impressive number of guises.
The coffee is extra strong and slightly sweet, with lemonades, teas and beers also on offer. While stopping off for a slice of cake or a couple of baked treats is equally as enticing, this is so much more than a stop-off point to rest your weary feet, they will be lucky if you don't have to be forcefully removed at closing time. It's just a nice place to while away an afternoon and write, read or just enjoy your own company.
The service is friendly and polite, yet could be a little more enthusiastic and welcoming to match the warm, welcoming atmosphere and belly-filling comfort food. The staff have been cool, calm and professional at every turn when we've been there, but they usually keep to themselves and a little interaction and extra service would only heighten each experience (and probably make you want to set up camp and move in permanently).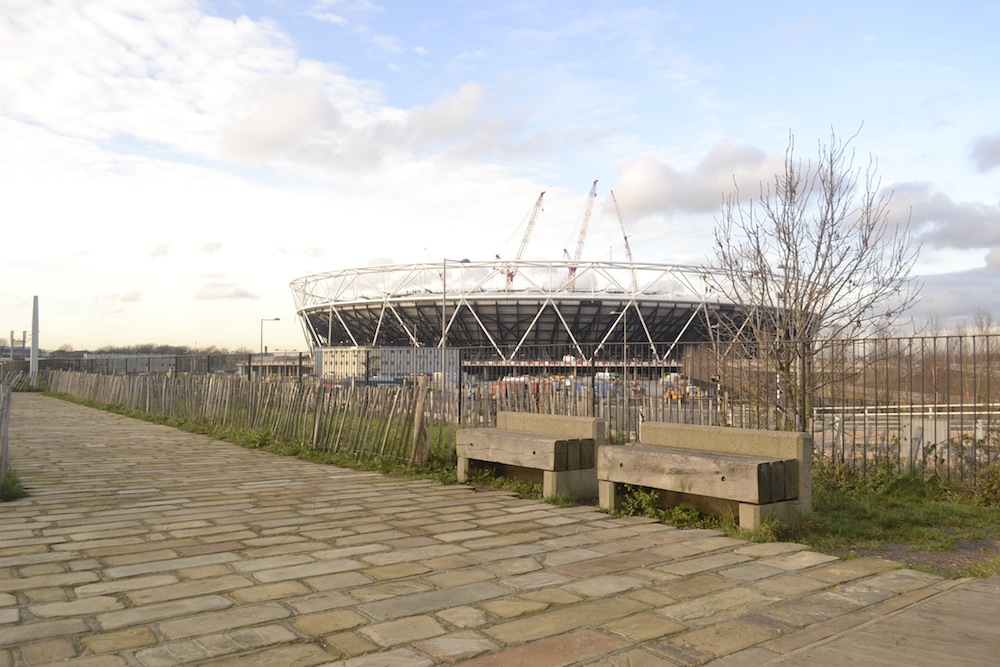 In saying that it's great for lunch, do get there early rather than later, as things run out all the time. It can be annoying, but that's an attribute of a business we whole-heartedly admire and would much rather see disappointment at things being sold out than guilt at bucket loads of food being thrown out at the end of the day just so customers could have had that option. Almost every time we've had to tweak or alter our order, but what's arrived on the table has always tasted fantastic, so be open and prepared to be a little spontaneous with decisions. Again, more attention to customer service, for example helping to advise instantly on what's not available while perusing the specials board or to offer alternatives, would make that process a much more desirable and comfortable one.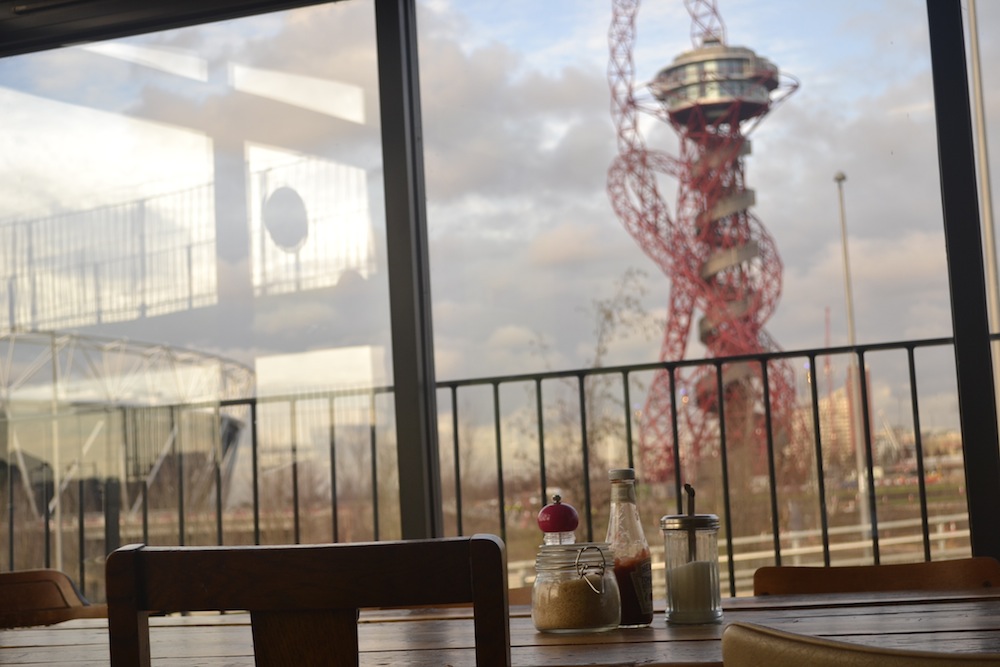 So much could be against ME – it's out of the way of the throngs of Westfield shoppers, history and nature lovers walking along the Greenway probably won't be expecting this to welcome them along the way, and it's even a bit of a pain to walk to (during the Park renovations and the recent upgrade of nearby Pudding Mill DLR Station it's been partially cut-off and detoured several times. It's only recently accessible easily after the full opening of the Queen Elizabeth Olympic Park), not to mention that the owners must not benefit from passing footfall too much – repeat customers know they want to go here and make their way with a mission.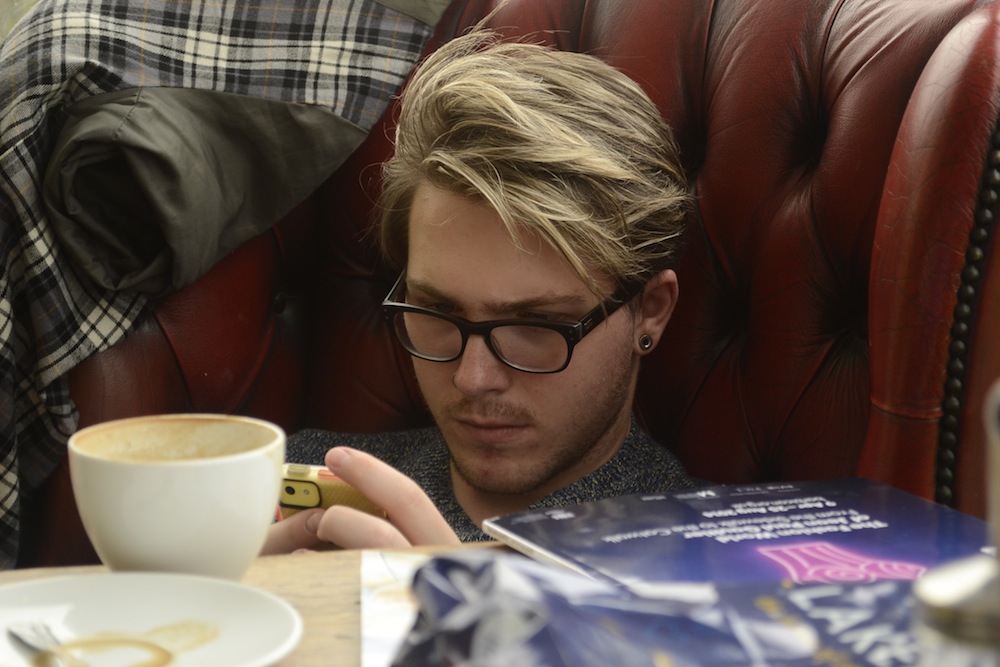 Though all of the above would act as a challenge, Moka East is trekking along and making customers happy all of the time, and we bet they have a lot of loyal and repeat customers every day, and why wouldn't they? The food is great, the view is gorgeous and amidst the overwhelming transformation of this part of the East End, it's nice to have a homely, small and snug nook to get lost in for an hour or two.
We moved from Stratford down to the South recently, but we will sorely miss being on Moka East's doorstep, and coming back in future will be a real treat.