It's early on Saturday morning and both our phones bing with the "Welcome to the UK" text right on cue as the road signs turn from kilometres to miles. You feel a noticeably different texture to the road surface as you cross the border from the Republic of Ireland into Northern Ireland, actually. For us, it's a familiar crossing, as we live only half an hour's drive from where Republic seamlessly segues into NI. But this time, instead of our usual destination cities of Belfast, Derry or Newry, we're exploring somewhere totally different and very exciting. We're spending the day in the lesser known town of Moira.
A stone's throw from Lough Neagh (the largest lake in the British Isles), this small town sits 15 minutes from Craigavon; equidistant between Portadown and Lisburn (20 minutes either side); and just a half hour drive from the capital Belfast. For food enthusiasts, this County Down town has become more and more noted of late as a destination of culinary delight. For others, the name might remind them of that iconic BBC newsreader, Moira Stuart. (Is it only us who kind of want everyone in the town of Moira to speak with her dulcet accent?)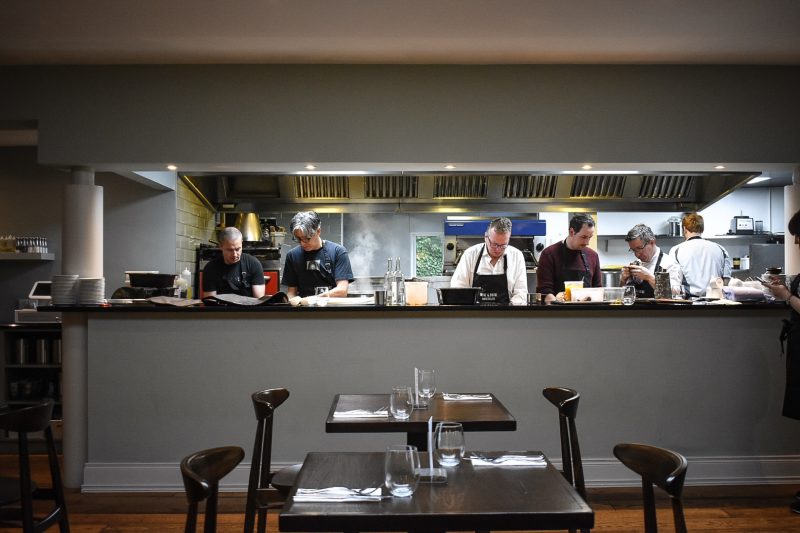 On one particular morning we find ourselves standing in the kitchens of Wine & Brine, aproned-up with a plucked woodcock in one hand and various blood and offal stains on the other. Welcome to Moira. Back tracking, our very first experience of this town occurred briefly earlier this year when we missed the turn off the A1 back towards the South. Panicked, we tapped into Google Maps to figure out an alternative route home and it took us through this somewhat sleepy town. As we went through the singular main road of the town, we did a joint double take as our eyes spotted a gorgeous-looking, seemingly brand new restaurant whose name grabbed our attention instantly.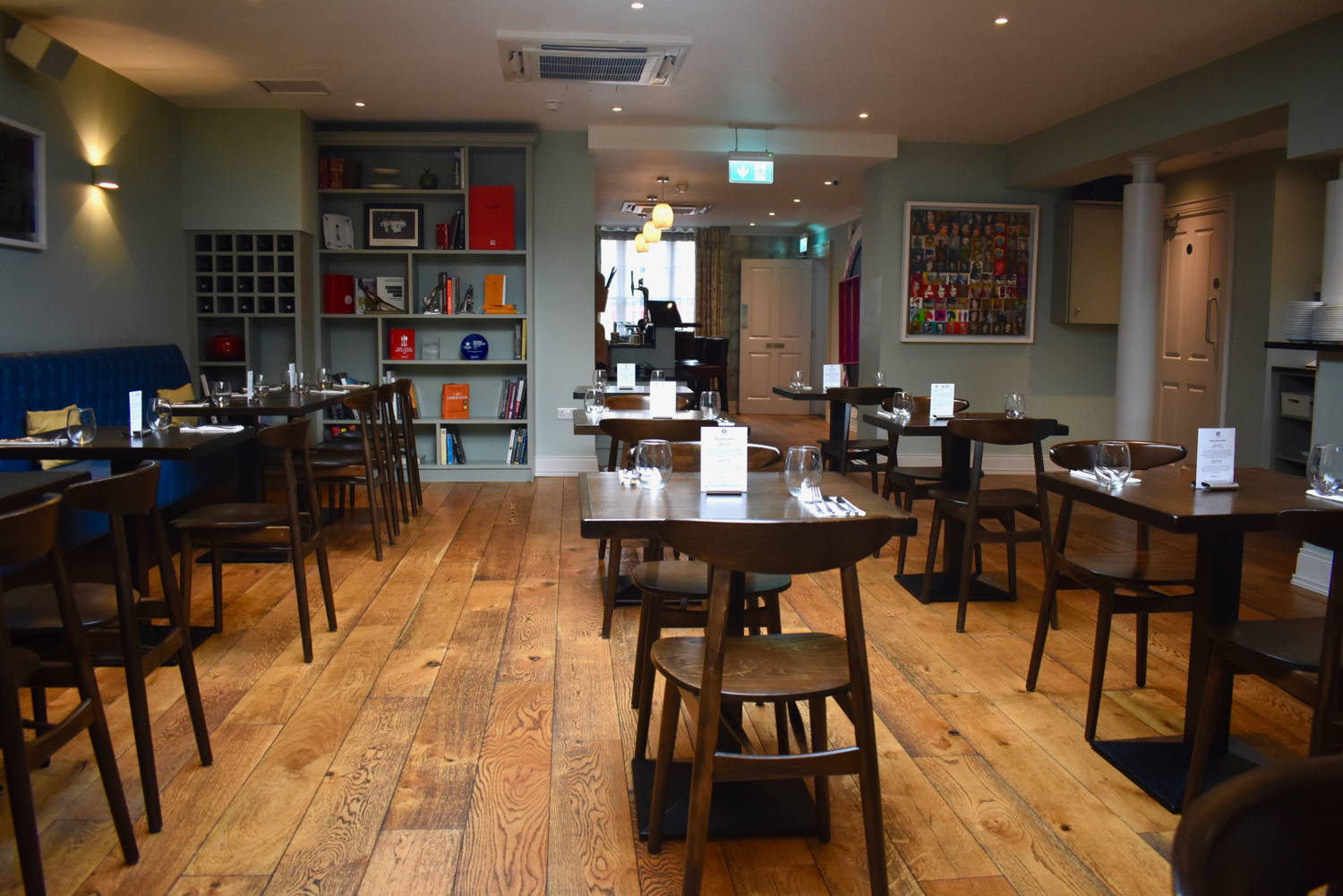 Wine & Brine opened its doors in late 2015, run by husband and wife team Chris and Davina McGowan. Chef-Patron Chris commands the kitchen and Davina takes charge of front-of-house and restaurant operations. A familiar face of the Northern Irish food scene, Chris actually spent over two decades cutting his teeth in London under the likes of Gary Rhodes and Pierre Koffmann at La Tante Claire. Then, he spent 12 years under Richard Corrigan at Michelin-starred Lindsay House and Corrigan's in Mayfair. A three-time BBC Great British Menu competitor, in 2014 he was the victor of the Northern Ireland heats. More recently, he decided to move back to Northern Ireland, giving a significant, transformative makeover to a derelict building on the main street of the County Down town, which now houses a main restaurant, expansive kitchen and a number of private dining rooms.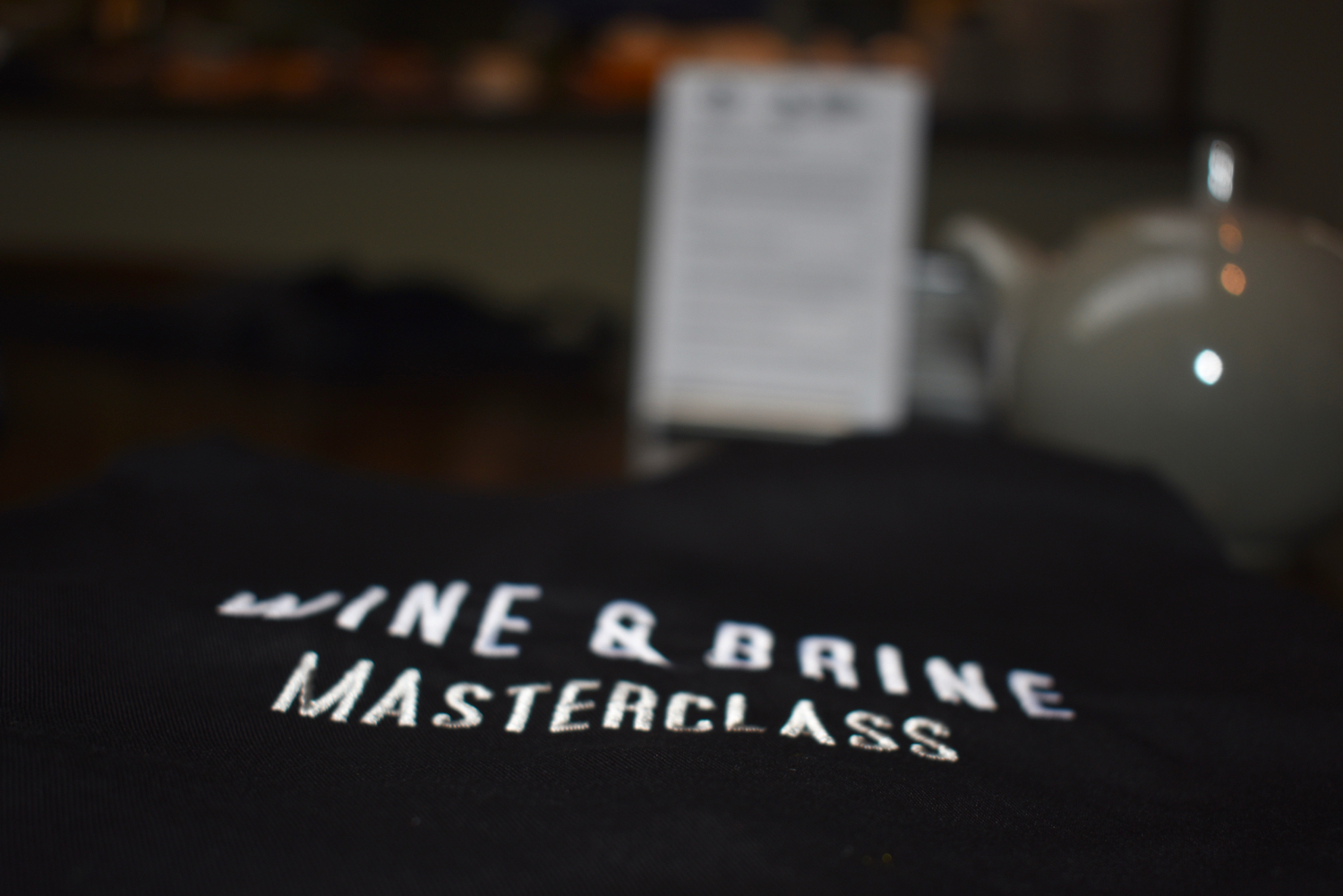 Flashing forward to this particular Saturday morning, a Great British chef was our personal mentor as we spent the morning at a game masterclass led by Chris with us working amidst his own talented brigade at the pass of his open kitchen. The monthly masterclasses theme varies month-on-month to offer variety and seasonality where possible, running from baking to shellfish, tapas to barbecue. As Chris' team prepare for lunchtime service, we feel like we've been transported to those episodes of MasterChef where wannabe contenders are immersed in a professional kitchen and have a look of terror mixed with determination.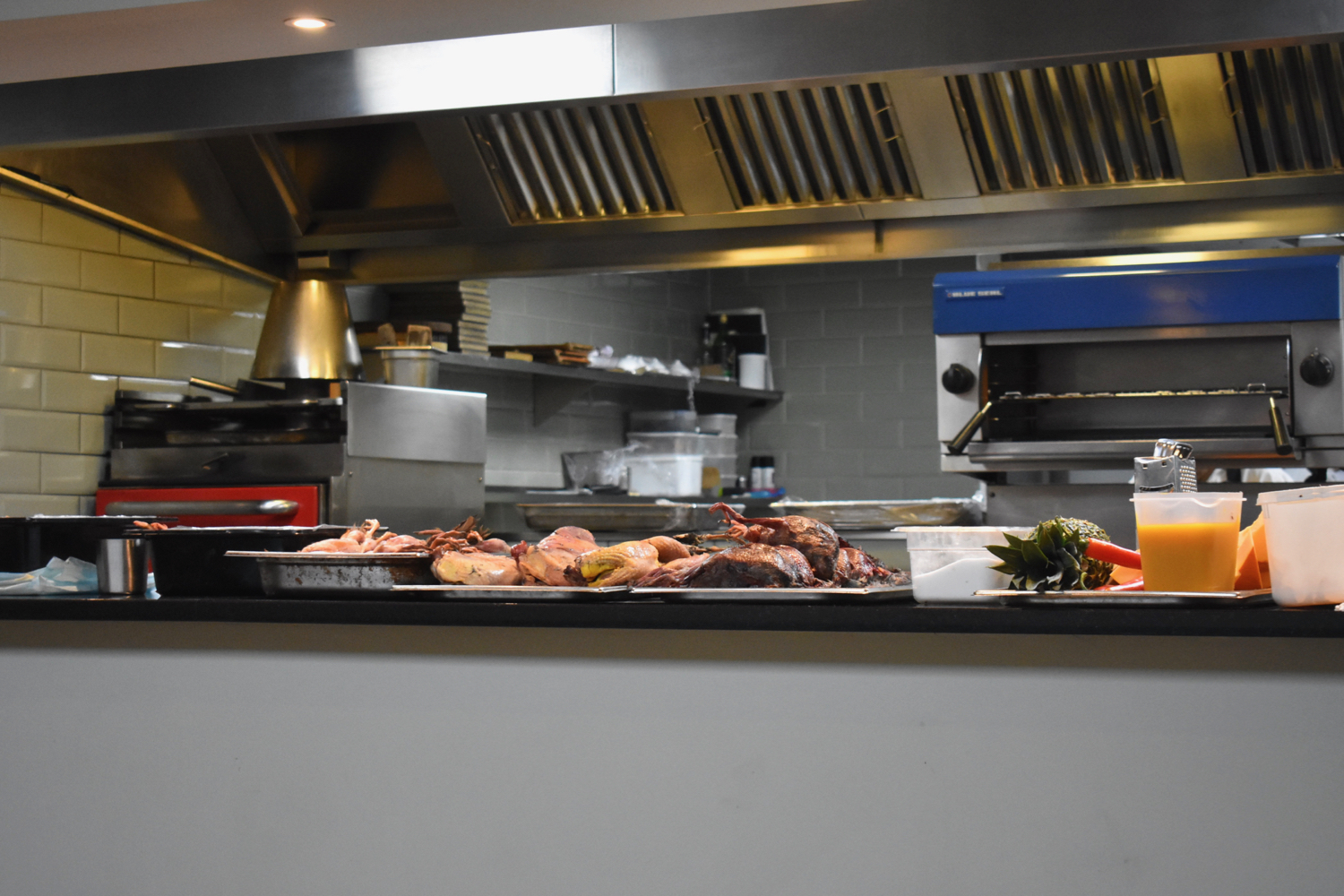 Tray after tray of plucked but still fully formed game birds lie in front of us, ready to be prepared (read: butchered), and this task isn't for the fainthearted. Though you do feel inspired to take on the challenge and excel, only because Chris makes it feel so simple and straightforward. As he removes the head of a pigeon without hesitation, we wince and grimace yet follow suit. But under his guidance, it's easy to suck it up, get stuck in and recreate his slick work. Politely correcting and assisting us, as any skilled chef in search of perfection should, unlike other classes where the ingredients might be pushed to one side (or direct to the bin) after, he informs us our work will make his menu and be served to our group. The pressure is on and the adrenaline flows. Labouring for our lunch seems fair.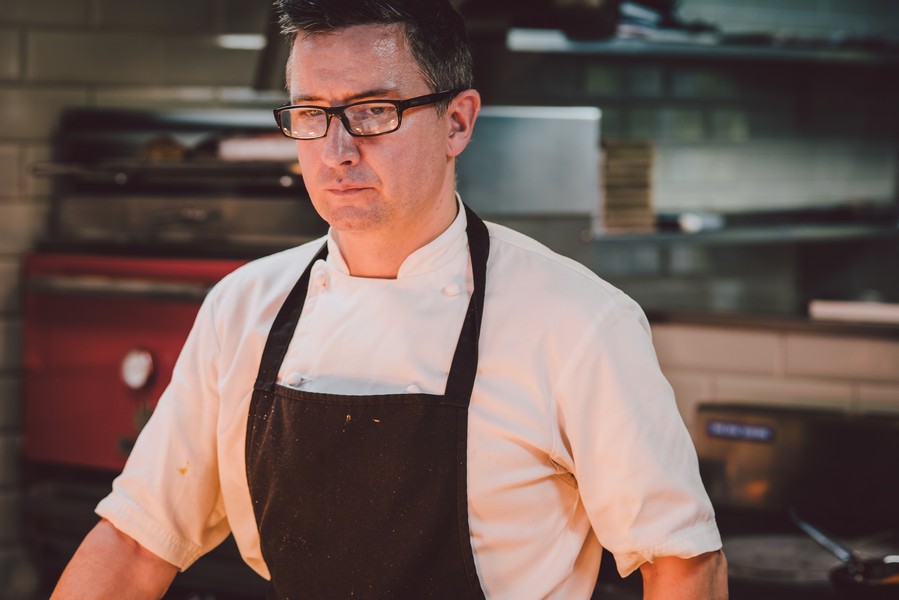 Throughout the morning Chris offers hints and tips left, right and centre, from a relish made with grated root vegetables, ginger and five spice to why or how a wild woodcock's brain is a stunning delicacy. The latter we might pass on, personally, but there's no doubt this talented chef knows his stuff. With some time to spare before lunchtime service, we chatted away to Chris who exudes pure passion for the town and his beloved province of Ulster. He says so many people have a personal connection with the town and its produce, owing to the local farming community and how it's flourished in recent years. In fact, Moira's population has tripled in just three decades. The fact it's so close to the border is both an opportunity and a challenge, Chris says, in light of Brexit. The fluctuation between Sterling and Euro brings about uncertainty but because of Wine & Brine's location near enough the border it actually presents opportunity – there's already been a huge surge of southern diners as it's less than 90 minutes' drive from Dublin.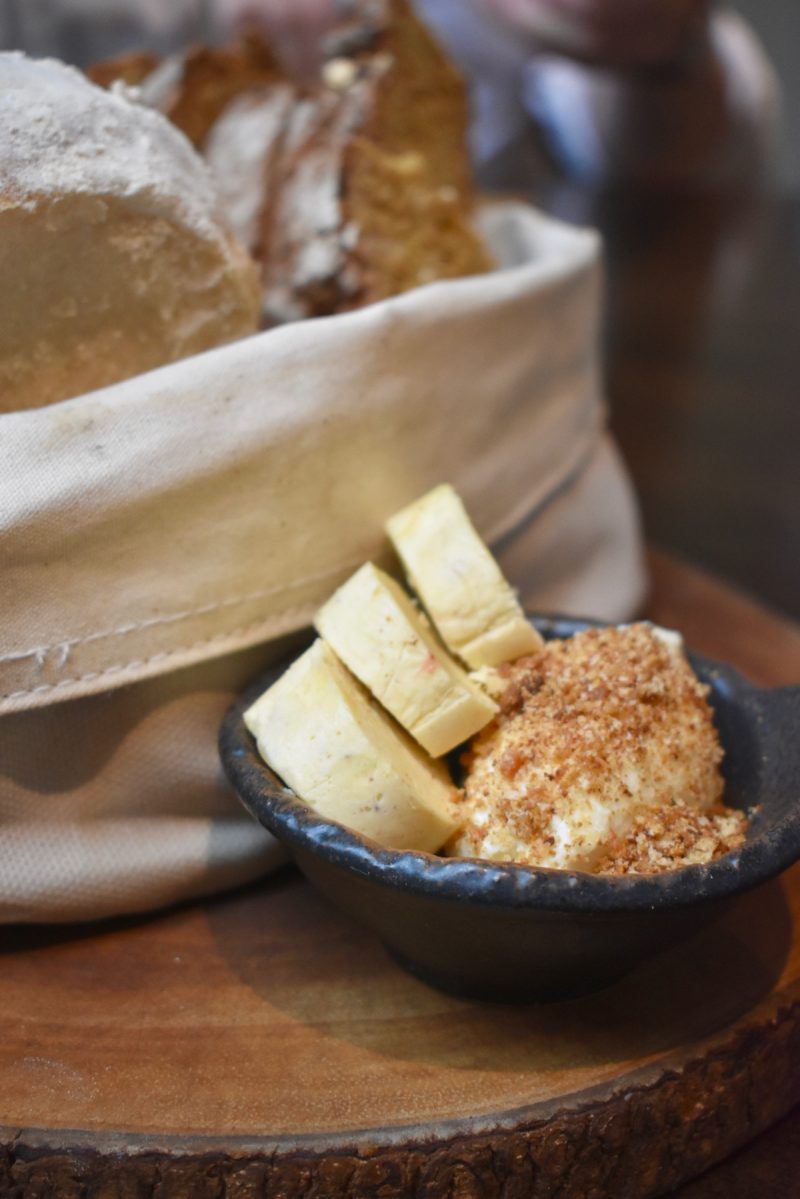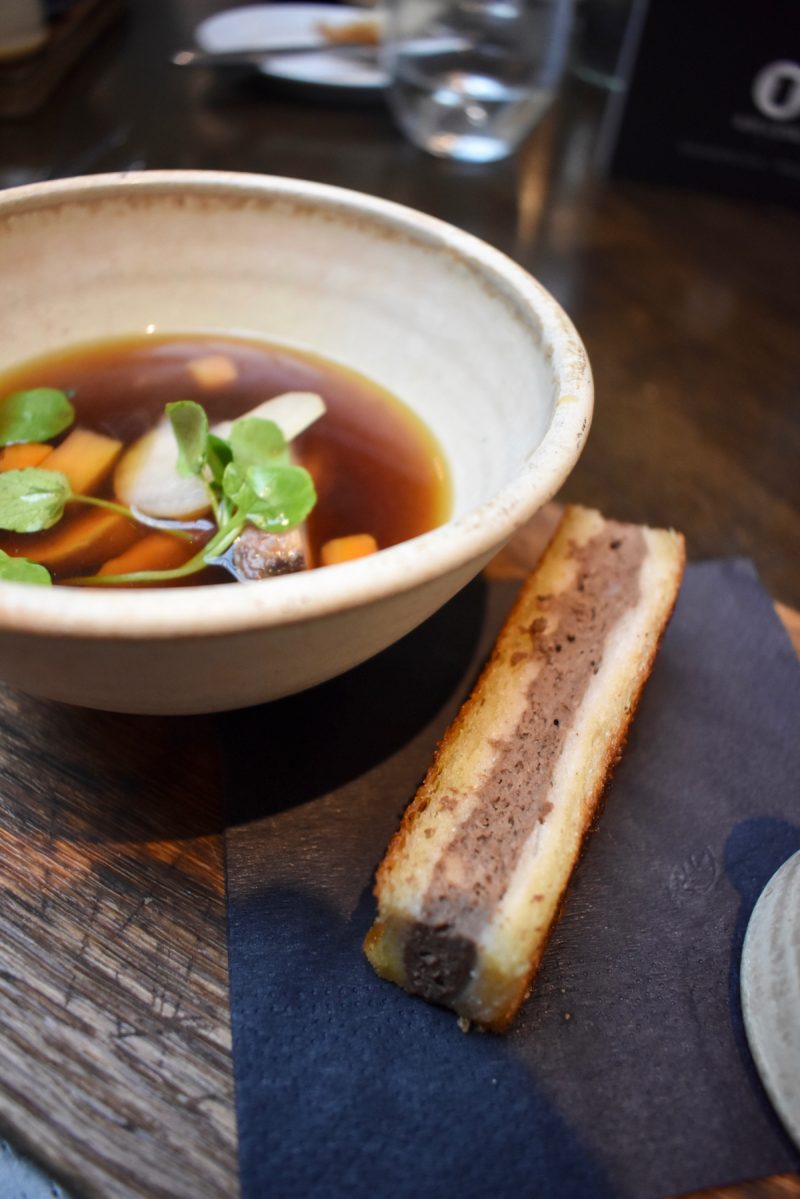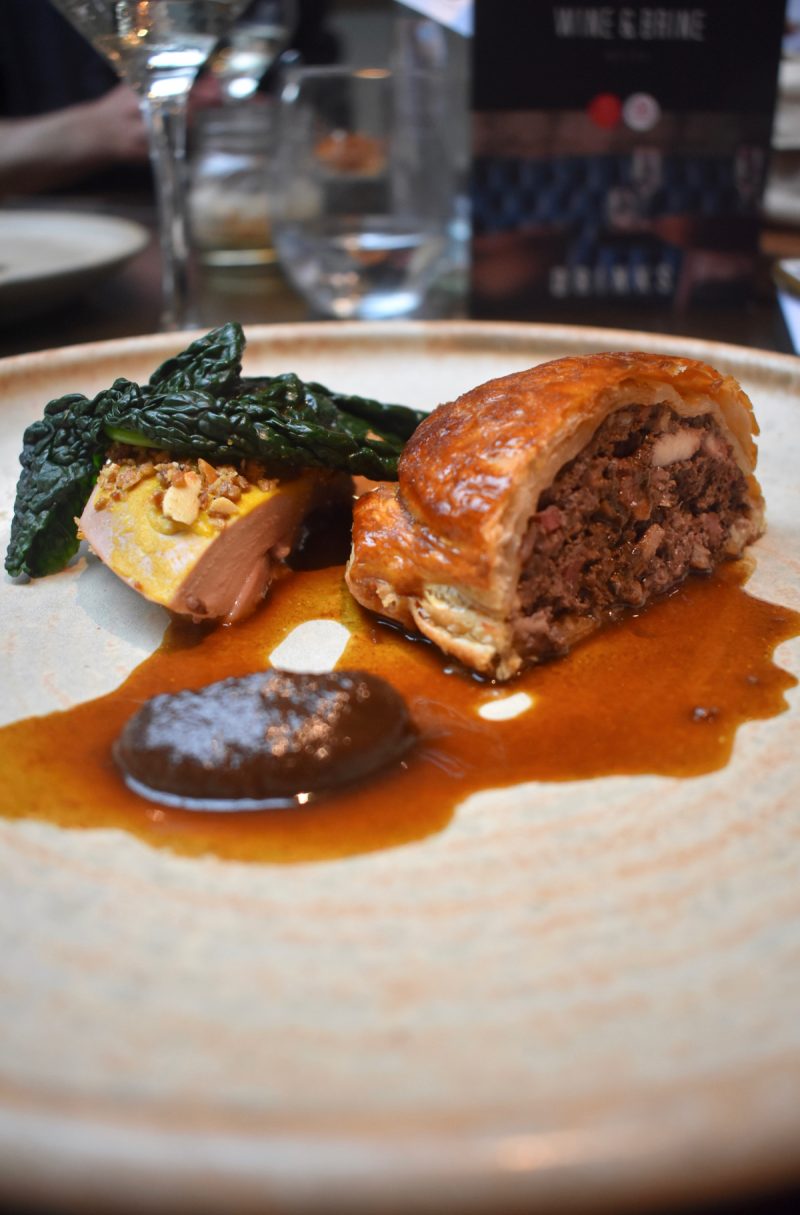 Other masterclasses will be no doubt less surgical, and he explains that some people come to Moira and land in his kitchen specifically to gain culinary confidence whilst others receive the class as a gift from a friend and can often come along feeling like they're next-in-line shuffling nervously in a dentist waiting room. Everyone always leaves feeling accomplished and confident, Chris assures, and we're testament to that. We're nifty in the kitchen, if we do say so ourselves, but game is completely unchartered territory for us pair. We leave Chris' kitchen feeling up-skilled, well-fed and incredibly humbled to be shown the ropes by a chef as skilled as he.
Northern Ireland as a whole has undergone a food and tourism revolution in the last few years. It's felt like once The Troubles were thankfully resigned to history, the curtains were pushed back to reveal a beautiful landscape, untouched by tourists for decades with a people more determined than ever to kick-starting success and prosperity once again. And then you taste the food.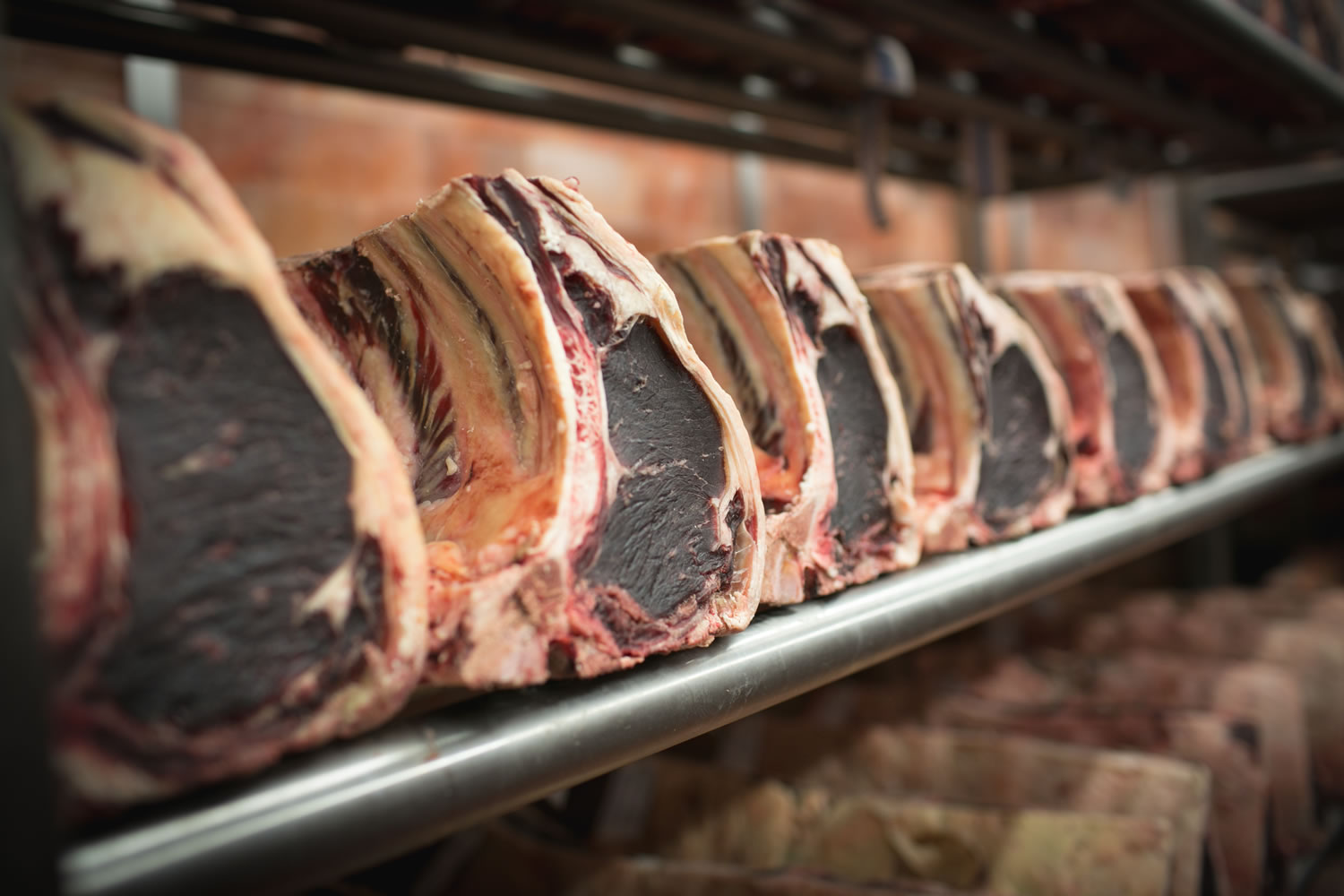 2016 was a stellar year for NI as the dedicated "Year of Food and Drink". Markets, tours, large scale events and marketing campaigns combined to showcase the bountiful and beautiful larder which Ulster has to offer. But catapulting the region in the spotlight even more was Hannan's Meats scooping the prestigious Supreme Champion accolade for their Himalayan salt-aged beef, the highest honour at the annual Great Taste Awards. Awarded for taste perfection, round after round of intense judging, it's now currently exported worldwide and has helped put the small town of Moira definitively on the food map.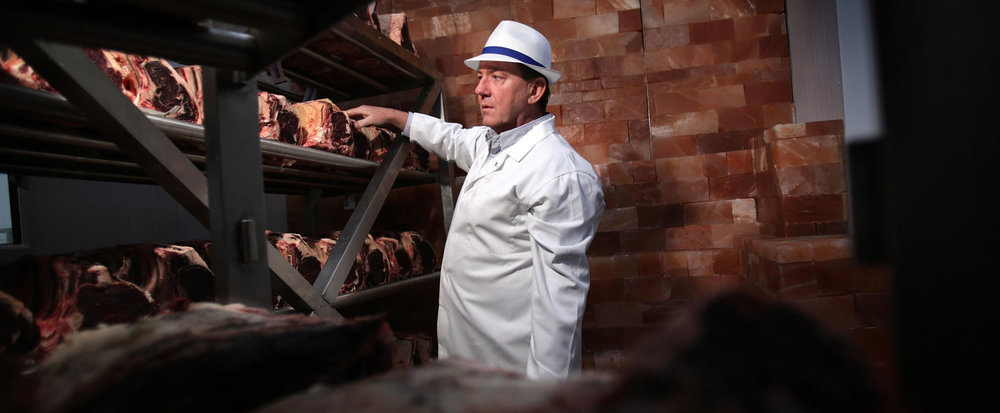 Peter Hannan, the decorated butcher behind Hannan's Meats and The Meat Merchant shop in the town has personally witnessed Moira's blossoming foodie transformation. Starting business in June 1989, which was before either of us were born, he's seen a small and welcoming village bear the fruits of of world class produce and take its place on the national and international stage. "Northern Ireland has a rich agricultural heritage in producing great raw materials" he tells us. "Farmers who provide us with great meat, dairy and grain have always done it well, but only in recent years have they started shouting about it".
His butcher shop attracts over 2,000 customers a week, all arriving through his doors in search of some of the finest meat on the island. In 2017, both his Glenarm Salt-Aged Lamb Rump and Sweet Cured Bacon Rack were among the Top 50 products at the Great Taste Awards ceremony. Similarly, but situated at the other end of the town, celebrated local delicatessen McCartney's Of Moira also has a Supreme Champion in stock. They took home the top honour in 2011 for their hand-made corned beef, but they'll be the first to also tell you they've been winning every major sausage making competition in the UK for decades. Try their gin and tonic bangers, trust us.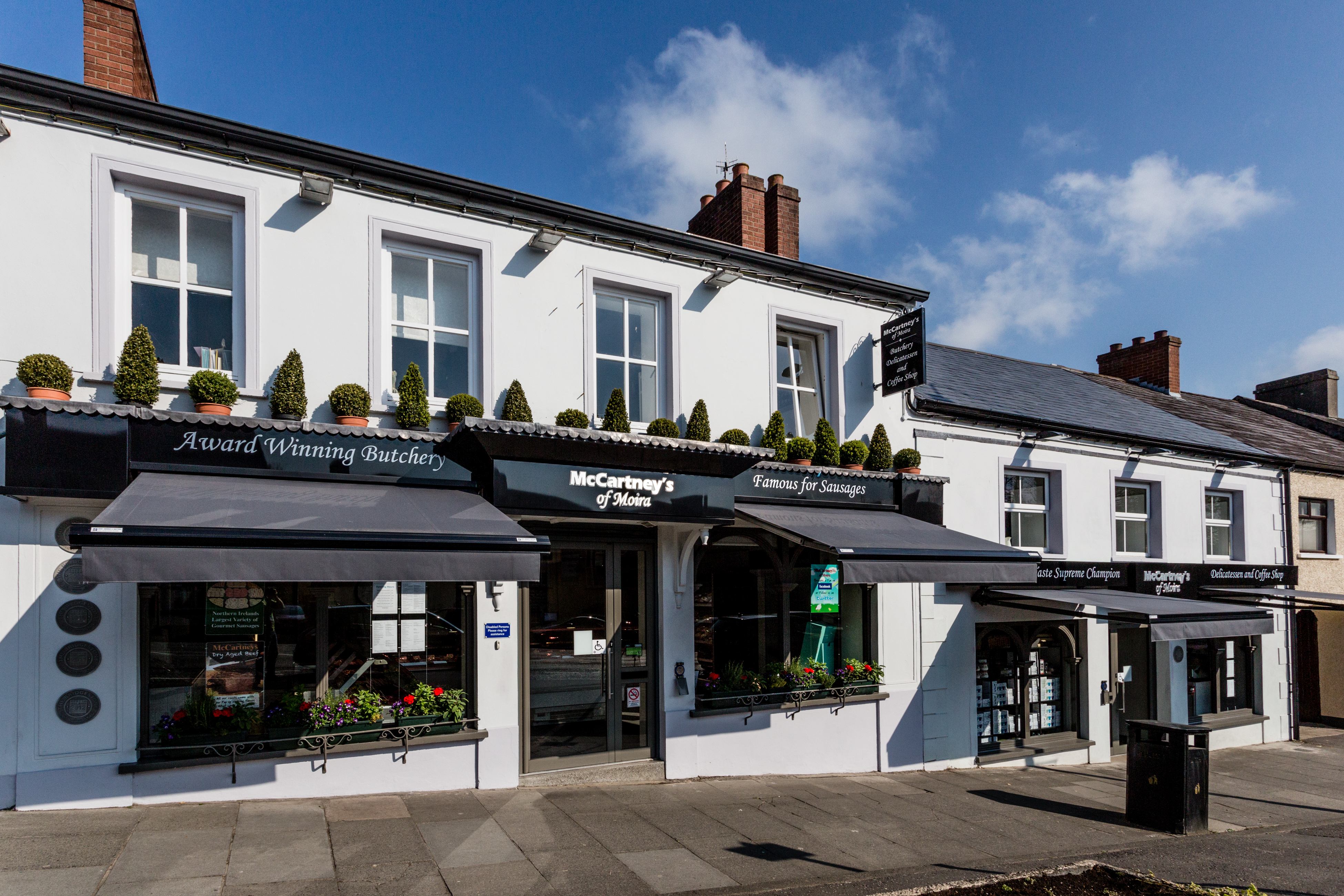 When we pose the question of Brexit to Peter Hannan, he says "people will always support good food, and as long as we continue to provide what our customers want, the future should be bright". This is a hope we're sure Chef Danni Barry shares. One of Ireland's few female head chefs, not to mention the island's only Michelin-starred female chef and the Restaurant Association of Ireland's Best Chef 2017, Danni recently announced she was leaving her decorated post at Belfast's Deanes EIPIC for pastures new, and her pasture of choice is none other than Moira.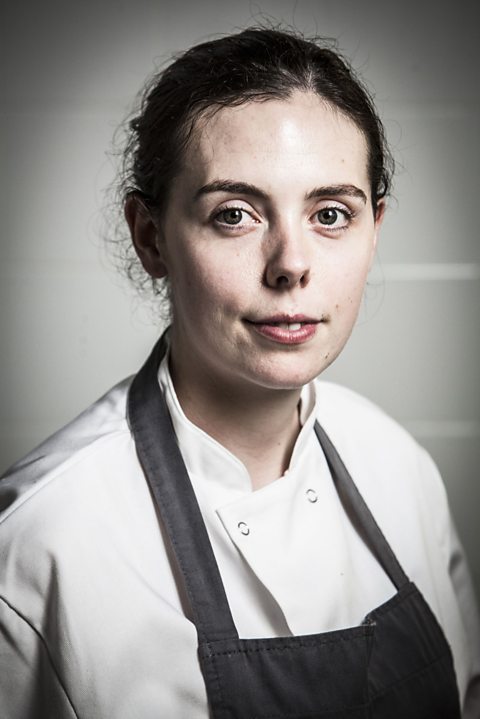 "I'm proud of all I achieved [at EIPIC], I had a great time but it was just time for a change," Danni tells us, adding "basically Stevie and Cristina Higginson (of Square Bistro, Lisburn) had mentioned they were thinking of taking over a country pub with lots of potential and I felt I had to take a look". That pub with rooms is the recently reopened Clenaghan's. Located just three miles shy of Moira in the townland of Aghalee, Danni oversees the restaurant, which is "an informal relaxed setting, with the same focus on great produce and big flavours".
It's a no filter kind of day in Aghalee….

Inside it isn't so calm#comingsoon #makingplans #excited pic.twitter.com/WOOdAxVYMK

— ClenaghansRestaurant (@ClenaghansRest) October 25, 2017
A fellow Great British Menu alum, Danni gushes about the area around Moira, which is "surrounded by some of the best produce we have [in Northern Ireland]" name-checking specifically Peter Hannan, Abernethy Butter, Ispini charcuterie and Armagh's iconic apples. With opening day imminent and hungry hoards clambering to make reservations, Danni is remaining focused on the known present, rather than the uncertain future. "I feel there is a quiet confidence in Northern Ireland now around the quality of produce, hospitality and food tourism offering we have here. The Year of Food & Drink laid good foundations and we need to continue to build on that".
Despite the B-word looming, the town remains positive for all that is coming down the line. Stewart and Barbara Hughes, the couple behind Ruby Blue Potato Vodka (one of our 25 must-try Irish drinks!) have just opened a bar and distillery called The Still House.
Though visitors from the South have long crossed the border in search of bargains in Newry or Lisburn's Sainsbury's, we cannot think of a more fitting excuse to explore Northern Ireland right now than making Moira your first port of call.
Wine & Brine | 59 Main St, Moira, Craigavon BT67 0LQ, UK | Twitter
Cleneghen's | 48 Soldierstown Rd, Craigavon BT67 0ES, UK | Twitter
The Meat Merchant | 9 Moira Industrial Estate, Old Kilmore Road, Moira BT67 0LZ | Twitter
The Still House | 61 Main St, Moira, Craigavon BT67 0LQ, UK | Twitter
Disclaimer: Our masterclass at Wine & Brine was part of a complimentary pre-organised press event alongside other writers and journalists. Details of Chris' Masterclasses can be found on his website, and cost £60 per person. Subject to availability.