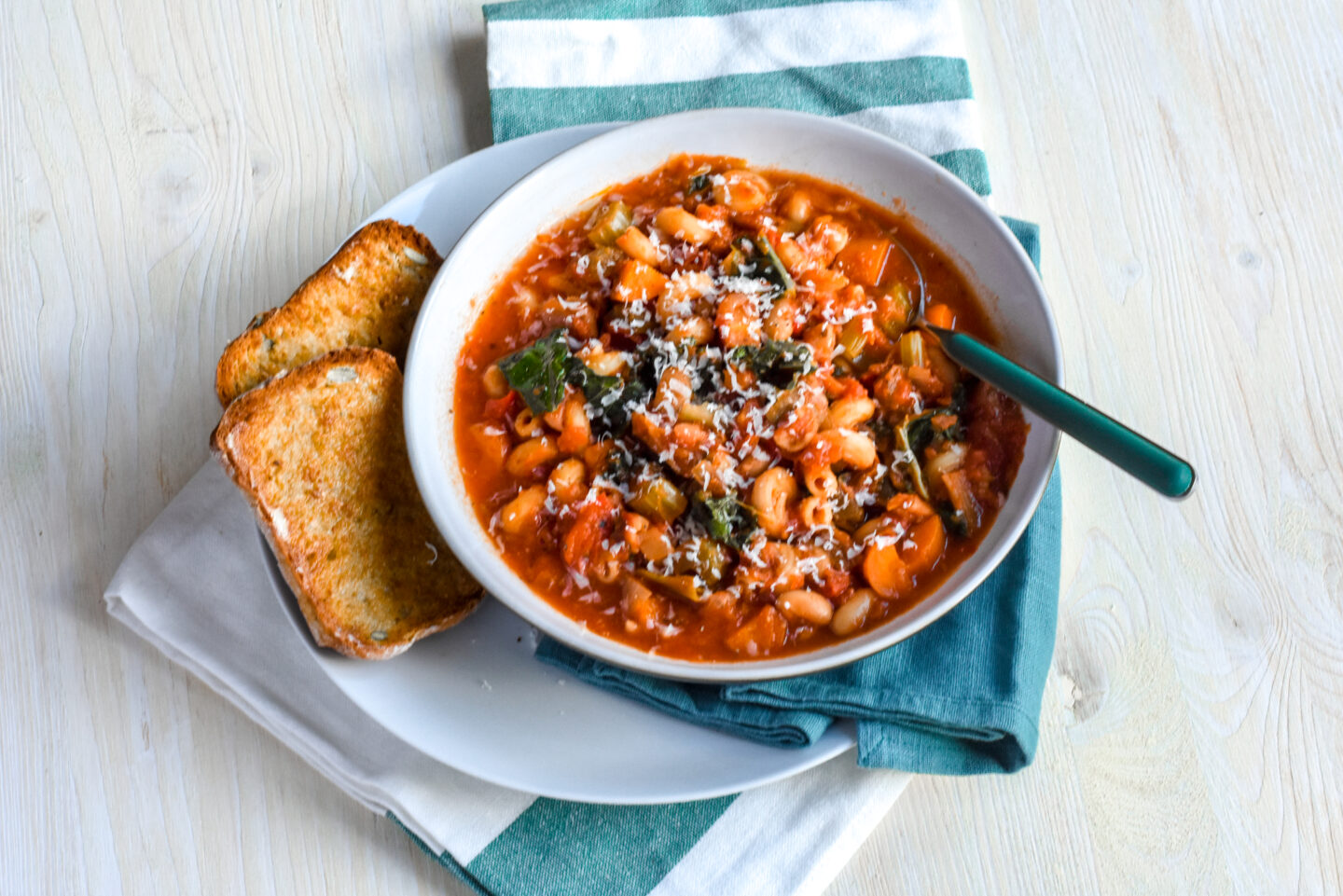 The days might be getting shorter but that doesn't mean workloads are letting up, so we're all always looking for great-tasting dishes that are easy to make, seriously satisfying – and don't leave us with a pile of saucepans and pots to clean up afterwards.
This one-pot wonder ensures the minimum effort for the maximum impact, with flavours coming together while your back is turned and perfectly ready to eat once you are! 
If you have a slow cooker at home, even better – these recipes can happily cook away while you're getting on with a full work day or ploughing through evening tasks. Read on below for two recipes perfect for a cosy evening in…
Eat the rainbow, as the nutritionists say. Getting as much colour into your cookery as possible has so many benefits, least of all the pretty-looking kaleidoscope on your chopping board as you prep.
This is the ideal autumn recipe – a warm, comforting and filling bowl of thick soup that bubbles slowly away and leaves you with the minimum of clean-up afterwards.
Just assemble everything together, allow the soup to cook, then add in the greens, beans and pasta for extra bulk. Most of the main ingredients come in pairs of two, so it's easy to remember too!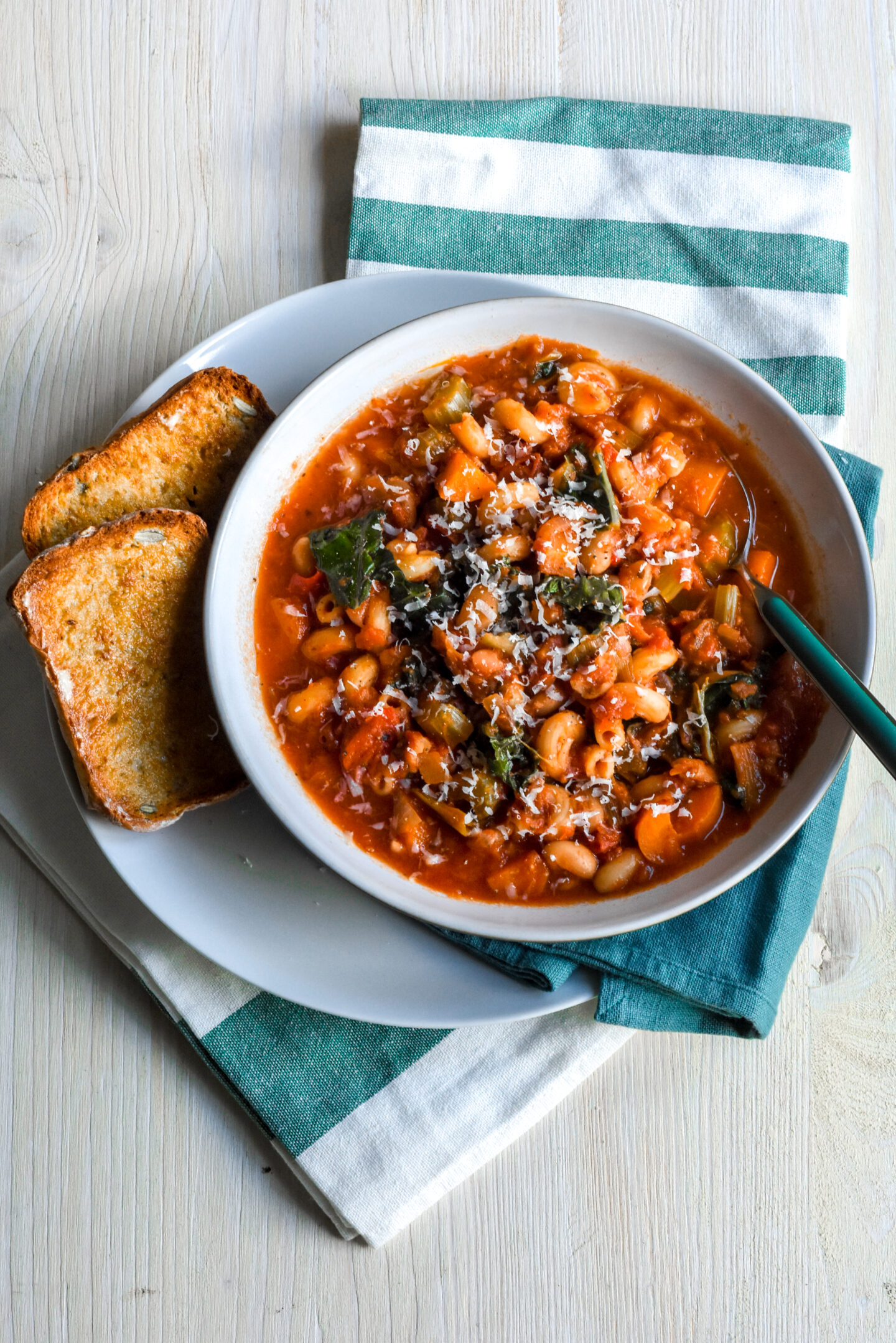 Slow Cooker Minestrone Soup
Serves 6-8 
2 red onion, sliced
2 leek, halved and sliced
2 large cloves of garlic, sliced
2 stems of celery, chopped
2 carrots, chopped
2 tins of chopped tomatoes (you may need 1 tbsp of sugar to offset the sharpness, depending on brand)
100ml water or vegetable stock (more, if required)
10-12 fresh tomatoes, quartered
1 can of cannellini beans, drained
2 bay leaves
1 tbsp dried mixed herbs + 1 tsp extra dried oregano
1 tbsp apple cider vinegar
A handful of kale, chopped
180g dried pasta shapes
2 tsp each salt white ground white pepper
1. Add everything except the beans, pasta and kale into a large pot and allow to come to the boil. Reduce to a gentle simmer, clamp on the lid and give the soup two hours to cook through. [If you have a slow cooker, simply place the above ingredients into the pot, clamp on the lid and cook on low for four hours.]
2. Then, add in the beans and pasta. Adjust the water at this point if necessary, as these additions will make it significantly thicker. Allow to cook for another 30 minutes [If using a slow cooker, cook for a further 1-2 hours on low instead.]
3. About five minutes before serving, add in the kale and stir through (this ensures it keeps its vibrant green colour and doesn't get too soft and overcooked). Taste, and adjust seasoning if needed.
4. Serve with some crusty bread on the side.
Originally published in The Journal.ie but the recipe is our own.