11 years ago Euphoria changed the game. Waterloo may be the most iconic Eurovision winning song due to ABBA's long-time international success which followed and Måneskin may be the most recent winners with break-through global success, however, for over a decade (and for the foreseeable) Euphoria has been THE iconic song of Eurovision. Loreen has, since winning, occupied a special place in Eurovision fans' hearts and an icon status.
So why, in 2023, is it so formative and important that Loreen would enter the process and trace a path to Eurovision once again? It's happened before, so it's not the "second coming" of Euphoria as before Tattoo there was Statements, so let's delve in and track the trajectory and try to distill the significance.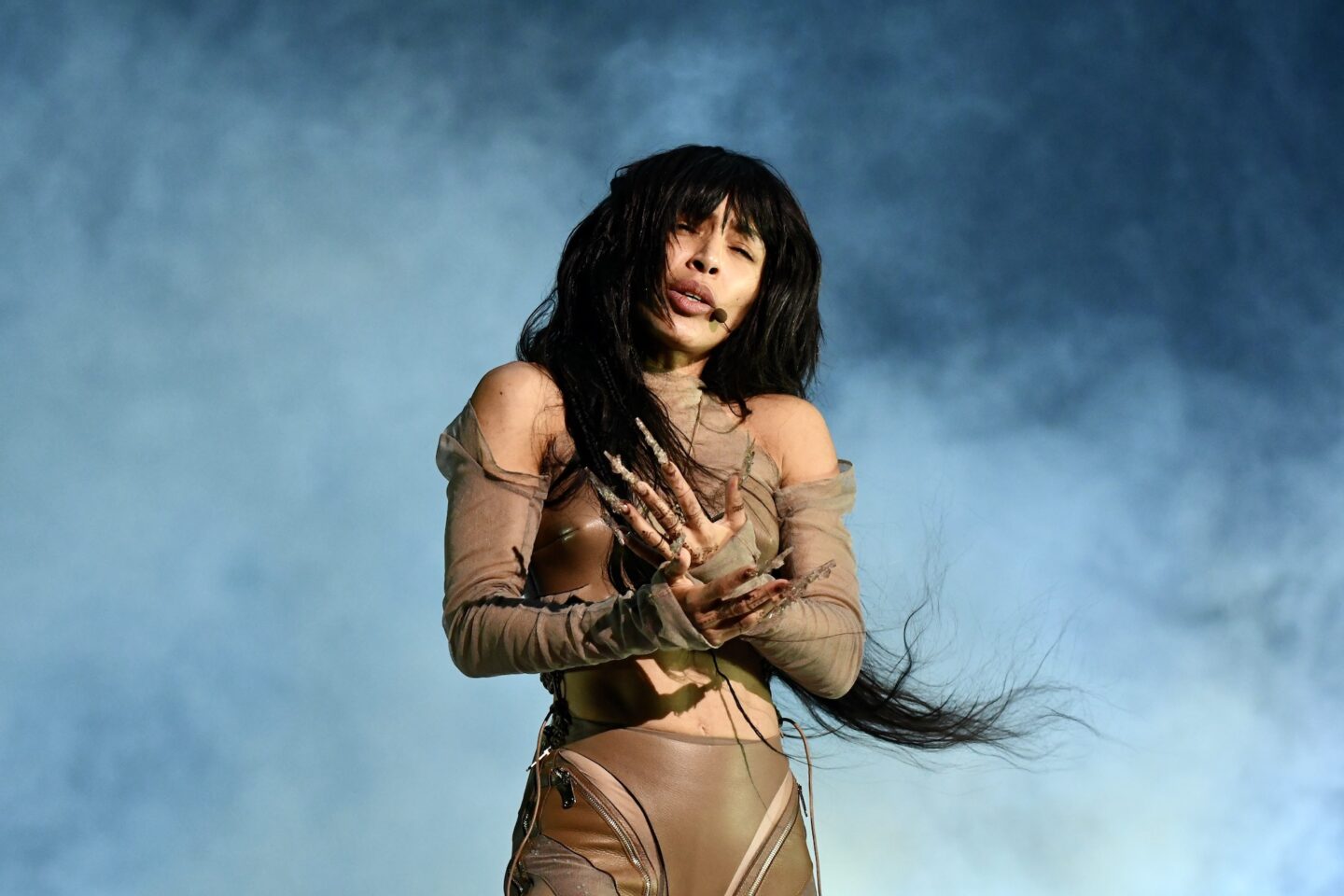 Quick Update Before Going Back
Loreen will represent Sweden at Eurovision 2023 in Liverpool with the song Tattoo, which was produced by Thomas G:Son and Peter Boström (the pair behind Euphoria) who also co-wrote the lyrics alongside Jimmy Jansson, Moa Carlebecker (AKA Cazzi Opeia, who entered Melodifestivalen in 2022 and won American Song Contest as a songwriter the same year), Jimmy "Joker" Thörnfeldt and Loreen herself. Tattoo performed last in the fourth and final heat of Melodifestivalen 2023 and got the highest number of votes so it progressed direct to the final.
In the final, Loreen performed tenth and going into the final was an almost definite bet to win, the odds were giving her a 75-85% chance of winning. At the Melodifestivalen final she got 12s from all but one of the international juries (Croatia has a lot to answer for!) and she comfortably won the televote, finishing 1st place with 177 points. This is the highest score since John Lundvik in 2019. Marcus & Martinus were the next-nearest contender with 138 points.
Loreen at Eurovision 2012
It was no shock that Euphoria trounced its competition in Baku, Azerbaijan at Eurovision 2012. Going into the contest, Loreen was already the favourite to win and she did indeed win, by a significant margin. Finishing well over 100 points beyond her nearest rival (runners-up Buranovskiye Babushki for Russia) her total score (372) was greater than the combined points of the ten bottom-placing ten acts. At the time it was one of the highest-scoring winners to date (Jamala improved this in 2016 then Salvador Sobral smashed the record in 2017, which he still holds) and it set Sweden on a high gear again at Eurovision, winning once again just three years later with Måns Zelmerlöw and Heroes in Vienna.
Euphoria set Sweden on a Eurovision highway
Since, and including 2012, Sweden has been in ten further Eurovision grand finals, at the time of writing (note: it would have been 11 but 2020's contest was cancelled due to Covid-19). In those ten, they have finished in the top five seven times and in their Semi-Finals they have won, came second or came third on seven different occasions. The twelve years between Sweden's prior win (1999) and 2012 win was nowhere near as successful as the trajectory between 2012 and the present day.
But more than just Sweden, Euphoria changed the sound of Eurovision. The song has aged better than a fine wine, still as anthemic and chart-pleasing today as it was in Baku and even before that in Melodifestivalen in Sweden when it debuted and stormed the national selection. It's the song many people aged 40 or under who even have a passing interest in Eurovision will know by recognising the tune or even knowing some of the lyrics. In fact you'd be surprised how many people know and enjoy the song that don't even realise it was a Eurovision winner. That's the mark of a song that can transcend the limits of Eurovision.
Loreen at Melodifestivalen: 50/50
But 2012 wasn't Loreen's first punt at Melodifestivalen. This national selection is Sweden's annual song contest, first and foremost, rather than just a golden ticket to Eurovision. The opportunity to represent at ESC is part and parcel of winning, but Melodifestivalen is so much more than solely a Eurovision mechanic.
After coming fourth in Sweden's version of Idol in 2004 it wasn't until 2011 when Loreen properly debuted in Swedish music. She entered Melodifestivalen with the song My Heart is Refusing Me, placing fourth in her heat (deltävling 2, Göteborg) –– which qualified for the Andra Chansen (second chance) round where she was eliminated in a head-to-head duel against Sara Varga. The following year, Loreen returned with Euphoria and won the whole thing, then won the whole Eurovision Song Contest.
Melodifestivalen Winners Returning: Massive Expectations
The return of a Eurovision winner at Melodifestivalen can be tricky. Charlotte Perrelli returned almost a decade after winning in 1999 to win once again in 2008 (whilst she had two turns hosting it earlier in the 2000's) and Carola Häggkvist won the selection show twice (1983, 1991) before winning Eurovision overall in Rome in 1991. Then, almost a decade and a half afterwards she returned once again in 2005 and won for a third time with Evighet (later Invincible). However, both Charlotte and Carola have returned further times with much more limited success.
Måns Zelmerlöw has yet to return to Melodifestivalen following his 2015 win, even though he was a serial entrant (and Melodifestivalen host) before that. Though in a recent Eurovisioncast episode he disclosed he would like to experience the process again, but only if he had a song he thought could win rather than just compete. There's a lot of pressure for Eurovision winners in Sweden to win if they do return again.
Melodifestivalen winners who went to Eurovision but didn't take home the title, like Robin Bengtsson, Anna Bergendahl and Eric Saade, have returned to the process with noticeably less pressure to win but always expected to be a strong competitor and mostly they comfortably get through to the final at the very least.
Compared to Charlotte or Carola, Loreen has taken less time before returning. Five years after her spectacular victory for Sweden she returned to Melodifestivalen 2017 with Statements. A bold, dark, contemporary art-through-music piece which represented a commentary on modern-day politics, condemning unnecessary and hollow statements with lyrics like "empty words… read between the lies… save your prayers for peace" and an Arabic phrase translated as "we must do something". This time it wasn't a dance/europop/anthemic song like Euphoria, and it was co-written by Loreen with a different production team –– "The Family" as they are known, Joy Deb, Linnea Deb and Anton Hård af Segersted who have been behind countless Mello entries, including winners like Heroes and You (Robin Stjernberg).
Loreen, like in her first go at the process in 2011, didn't directly qualify for the final. She came third in the fourth heat (deltävling 4, Skellefteå) therefore resigned to compete once more in the Andra Chansen (second chance) round. Once again she was knocked out in a duel so never progressed to the final. Interestingly, in that same Skellefteå heat she competed against Sara Varga – who knocked her out in that duel 2011 – but she came in last place with Loreen receiving votes four times that of Sara's entry.
Statements was challenging and brave. Stop-you-in-your-tracks, difficult and stood uniquely apart. But, ultimately, Sweden was not ready for it. Melodifestivalen is a family show, it's pop-focused and a bit of Saturday night fun so more artistic expressions sometimes get lost or misunderstood when all people really want is some fun, up-tempo numbers and a chance to don their feather boas and pink cowboy hats (no, really).
Statements was so far ahead of its time that even a former Eurovision winner couldn't totally sell it to the viewing public, as the heats of Melodifestivalen are 100% public vote. Had this made it to the final, we believe the international juries may have given this a dark horse chance of winning and it probably would have finished in the top five, but it wasn't meant to be. Statements may have been, in ways, the follow-up to Euphoria that no one expected. Yet it was so different, but in 2023 Loreen returned to Melodifestivalen with a song that has all the heralds of Euphoria and more –– and Tattoo is the rightful second chapter continuing what Euphoria started.
Loreen outside Eurovision
As a pair who have followed Loreen's career and discography very closely as huge fans since first encountering her at Eurovision, Tattoo feels like a natural mesh of her styles to-date. Where her album Heal, which dropped following her win in 2012, was electronica, dance-pop which complemented Euphoria, her sophomore Ride in 2017 was a darker take, all indie rock and very much bass guitar-driven with elements of trip-hop and electronica. A natural maturation and an evolution of style and identity, in some ways Loreen's evolution is comparable to that of Lana Del Rey who has similarly streamlined and evolved her sound and artistry since her own debut.
Though we would wager some of Loreen's most interesting work has been outside of standard album releases and she's not afraid to play around with collaborations, EPs and standalone singles. The haunting electro-ballad Requiem Solution with producer Kleerup (noted for his work with Robyn, including With Every Heartbeat) stands out, so too does Paperlight (Higher), I'm In It With You and, more recently, Neon Lights.
Then you also have her lesser-known Swedish language discography, like Under Ytan, Sotvattentårar and her spell on the show Så Mycket Bättre which features artists re-interpreting classic songs.
Why is this so significant?
Loreen is the most recent winner to return to Eurovision. A predecessor of hers, Norway's Alexander Rybak, came back to Eurovision in 2018 (after winning nine years prior in 2009) and won his semi-final but finished fifteenth in the Grand Final in Lisbon. Emmelie de Forest, Conchita Wurst, Måns Zelmerlöw, Jamala, Salvador Sobral, Netta, Duncan Laurence, Måneskin and Kalush Orchestra have all come after Loreen's win, but none among them has even sought to represent their country again (so far) and Loreen now has twice since winning –– and won the selection and right to represent a second time.
This is significant because Euphoria is still such a beloved winning song (in fact until this year – when Spanish fans en masse flooded the annual ESC Radio/SongFestival.be Top 250 countdown – Euphoria has never been knocked off No.1) unlike many of the winners that preceeded and proceeded it.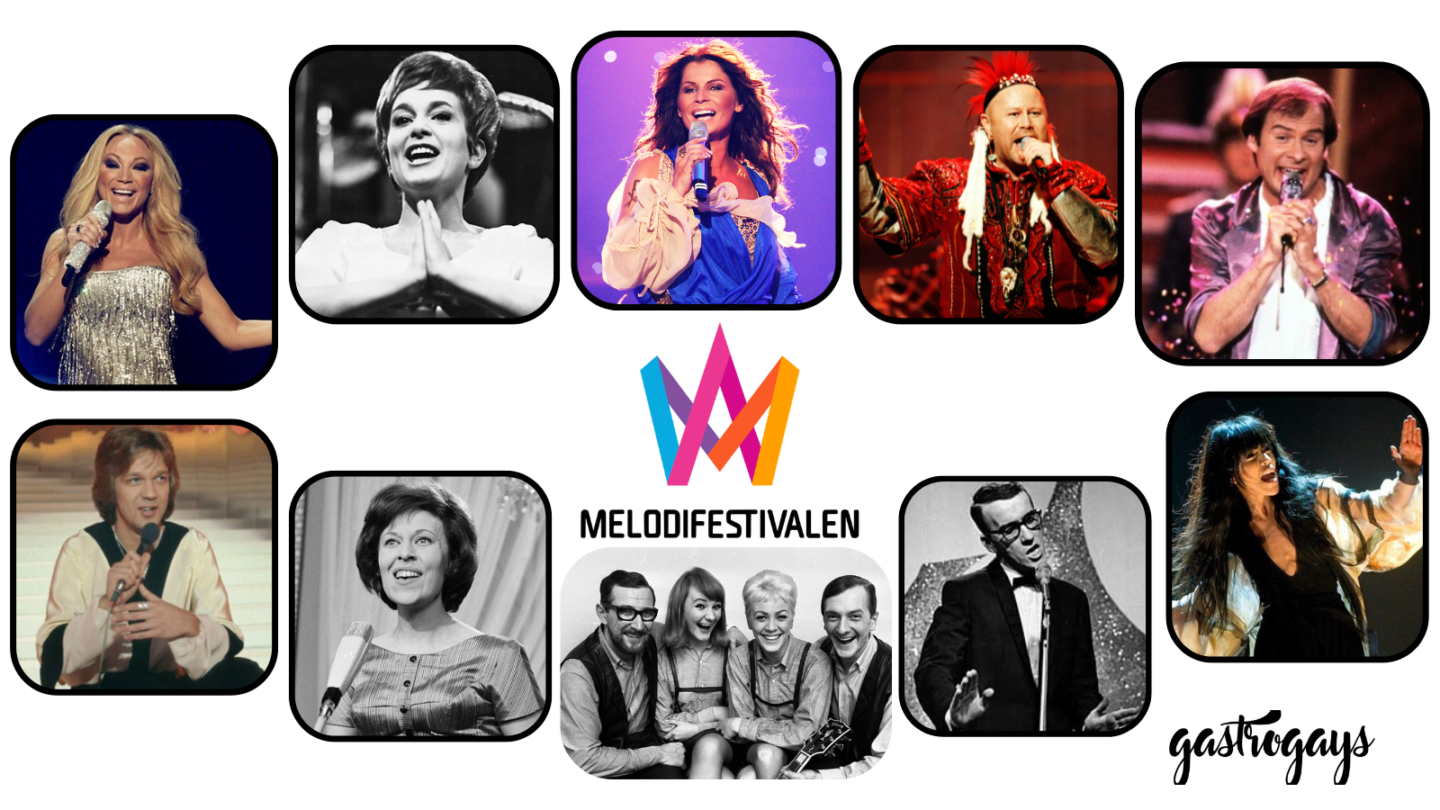 Nationally – within Sweden and Melodifestivalen – as Loreen has won Melodifestivalen 2023 she has joined a small club of multiple sångfågeln winners, like Carola, Charlotte Perrelli (Nilssen), Siw Malmkvist, Inger Berggren, Östern Warnerbring, Family Four, Björn Skifs, Lasse Holm and Roger Pontare.
Ireland Vs. Sweden: Johnny Logan & Loreen
Two more major bits of significance if Loreen does go on to win Eurovision 2023: she would join an elite two-person club of those who have won Eurovision more than once. Johnny Logan is the only person to ever win Eurovision more than once as an artist (1980; 1987; he won a third time as a songwriter in 1992) and Loreen would be the second-ever person in this club. Loreen would be the first female to achieve this too – a major feat when you consider that female acts have statistically been more successful at winning ESC than men.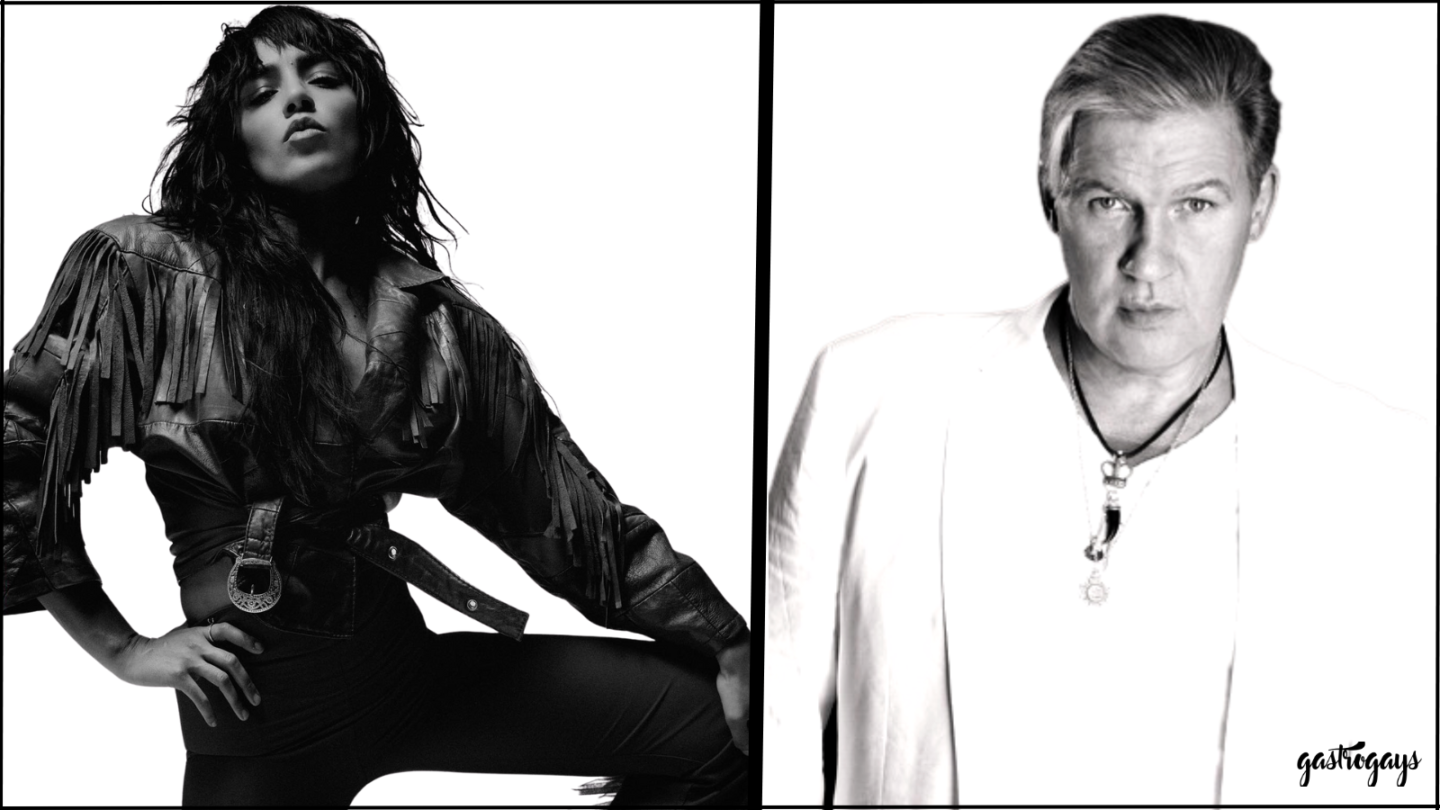 [Another useless bit of trivia, Johnny Logan performed 17th the first time he won in 1980 and Loreen performed 17th when she won in 2012; it would be eerie if Loreen performs 20th in the Grand Final in Liverpool as that's the position Johnny performed when he won for the second time in Brussels in 1987.]
But there's another milestone in this potential win –– if Loreen wins Eurovision 2023 Ireland will have to share it's record-breaking amount of wins and could no longer say it's the most-winning country at Eurovision. Ireland has won seven times (1970, 1980, 1987, 1992, 1993, 1994, 1997) and Sweden, so far, has won six (1974, 1984, 1991, 2000, 2012, 2015). So if Loreen did win in Liverpool, Ireland and Sweden would be tied on seven wins each and would jointly share this accolade.
For us, personally, even though we're Irish we feel Sweden deserves to at least share this title (if not overtake it) as what Sweden has sent to Eurovision even before Euphoria and Loreen has been leagues beyond what Ireland has. Ireland has never won a public vote –– each of Ireland's seven wins came at a time pre-televoting (it was during our last hosting, 1997, when it was trialled for the very first time on a very small scale) so it was jury votes solely. Since televoting was introduced Sweden has won the Contest three further times, and almost always won the televote (2015 an exception, Måns won the jury vote but Il Volo for Italy won the televote.
So will we see Loreen change the game in Liverpool and cement her place in history? At the time of writing, just as the Heads of Delegation meet and all acts have been declared, the odds have Sweden comfortably in pole position at 39% chance. Let's wait and see, because this could be game-changing…