We can remember the night when lockdown was announced and we knew #StayHome meant our world of international travel, restaurants, hotels, producer visits and clocking up thousands of KMs on the road was about to regress to a tiny 2km radius of our home (in the countryside, where there's very little around!)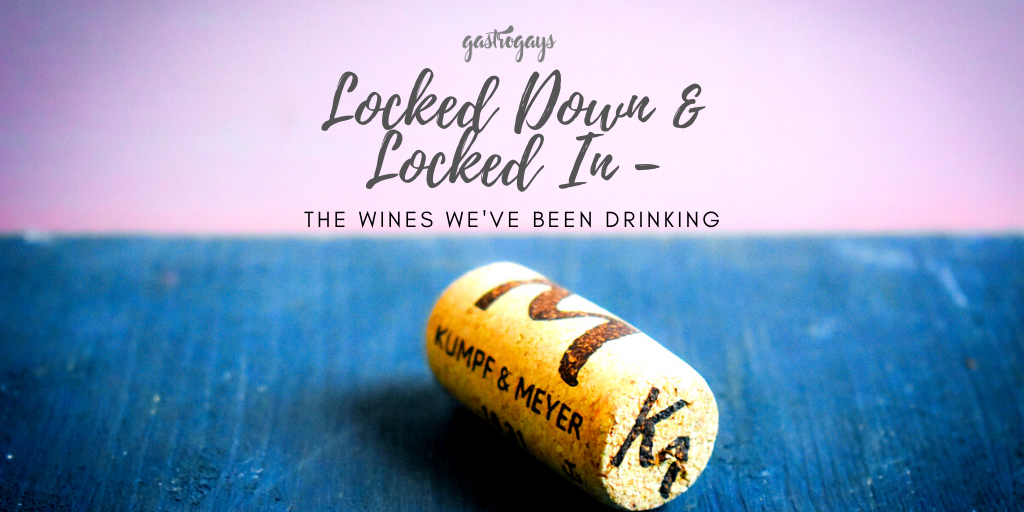 It's a weird one when your world semi-caves in on itself. Our job and our livelihood has all been about being out in the field – recording Chew The Fat weekly where we go to our guest, not the other way around; travelling across Europe and beyond; meeting producers weekly; being 'up' on the latest trends and openings trying to dine out as much as we can (and can afford!) – but now all of those elements requiring movement from our side were outlawed. This, coinciding with all our work opportunities for the following six months being cancelled simultaneously – left the future looking incredibly uncertain and terrifying. We've built up a business in Ireland since moving back from London three years ago and this threatened in a very real way to make that all go away overnight.
Instead of wallowing in the unknown, we battened down and channelled all our energy into supporting and shouting about the food and drink producers of this country. We appeared on TV and radio singing their praises and making sure people knew where to find them, we pitched articles from our dining room table, we consulted with brands on contracts over Zoom that may never be actually achievable; we funnelled creativity into new recipes which we photographed and shared on socials; and we tried to make use of this idle time we unusually found ourselves with for positive personal gain where possible.
Many people have picked up a hobby or specialised in something throughout this downtime. Home improvements, green fingered exploits in the garden, improving a language or making headway through a pile of books to read. We've actually kind of delved into an education on wine. Seriously. Whilst we're known to take solace in a glass or two just like the next person, wine is actually integral to the job we do. We drink it in restaurants, we visit winemakers and vineyards, we interview chefs and sommeliers who pair menus to both grape and grain. Wine is intrinsic in our field and we could always do with upping our knowledge. So, whilst many seem to be hitting the bottle a teeny bit more of late, we've actually been investing in our own knowledge and being choosy in our curation of bottles and suppliers so we get to know wine a little bit more –– especially wines we haven't tried, regions we're unfamiliar with or styles and expressions that are only emerging in recent decades.
We semi-cocooned, in all fairness, over the last few months. Not throwing any caution to the wind, we only made absolutely essential trips to get provisions and definitely not seeing friends or family. With the benefit of online orders, we needed to ensure we were well stocked up for the foreseeable. The fridge was full, but the bar was empty so we ordered in some wine, and using our own COVID 19 Ireland Delivery megapost of over 300+ listings, we've been ordering some select alcoholic faves of ours so often throughout this whole pandemic.
We thought that it might be a good time to share a few of our favourites which you can try out, whether you're in isolation or not. These are the bottles we've really been enjoying.
Natural, Low Intervention Biodynamic (or, to us, "weird, interesting") is our Bag
For us and wine we've followed the trajectory of many. We cut our teeth with the New Zealand Sauvignon Blanc set and all its luscious tropical fruits and crisp, sweet freshness which washes over in waves with each sip. We were devout ABC (Anything But Chardonnay) followers for years, and to be honest we had a lot to learn where red was concerned. New World was usually cheaper and more exciting, and we stuck rigidly to supermarket selections for price more so than seeking quality. We've come a bit of a way from that in the last five years.
Now, when we're talking to staff in a bottle shop, perusing a list alongside a sommelier or clicking on bottles on a wine retailer's website, what we nine-times-out-of-ten seek is "something weird". Or we ask for "something interesting/exciting/different", whether that's a familiar grape from a region you don't know, an unusual expression from a small, experimental winemaker or just something big and bold that punches above its weight and price tag.
We now go to Riesling and Picpoul de Pinet for that refreshing acidity and sharp citric or stone fruit. We're huge fans of lesser-spotted styles in our area of the world, like Vinho Verde and Txakoli. Alsace, with its Franco-German patchwork lineage, is a region we're adoring exploring and we believe Austria is far more our style than Italy. We're not in bed with much from Chile, South Africa is still undiscovered for us beyond the supermarket shelf and what we really want to understand is all ABV, tannins, Sur Lie and sulphites. This is just a glimpse of our own personal journey and destination we've arrived at so far with wine. We find natural wines, biodynamic vineyards, low intervention winemaking incredibly exciting, raw and modern, though we're not anti-the classics, in any sense. Explaining this will allude to why we're sharing the below collection.
Where We've Bought…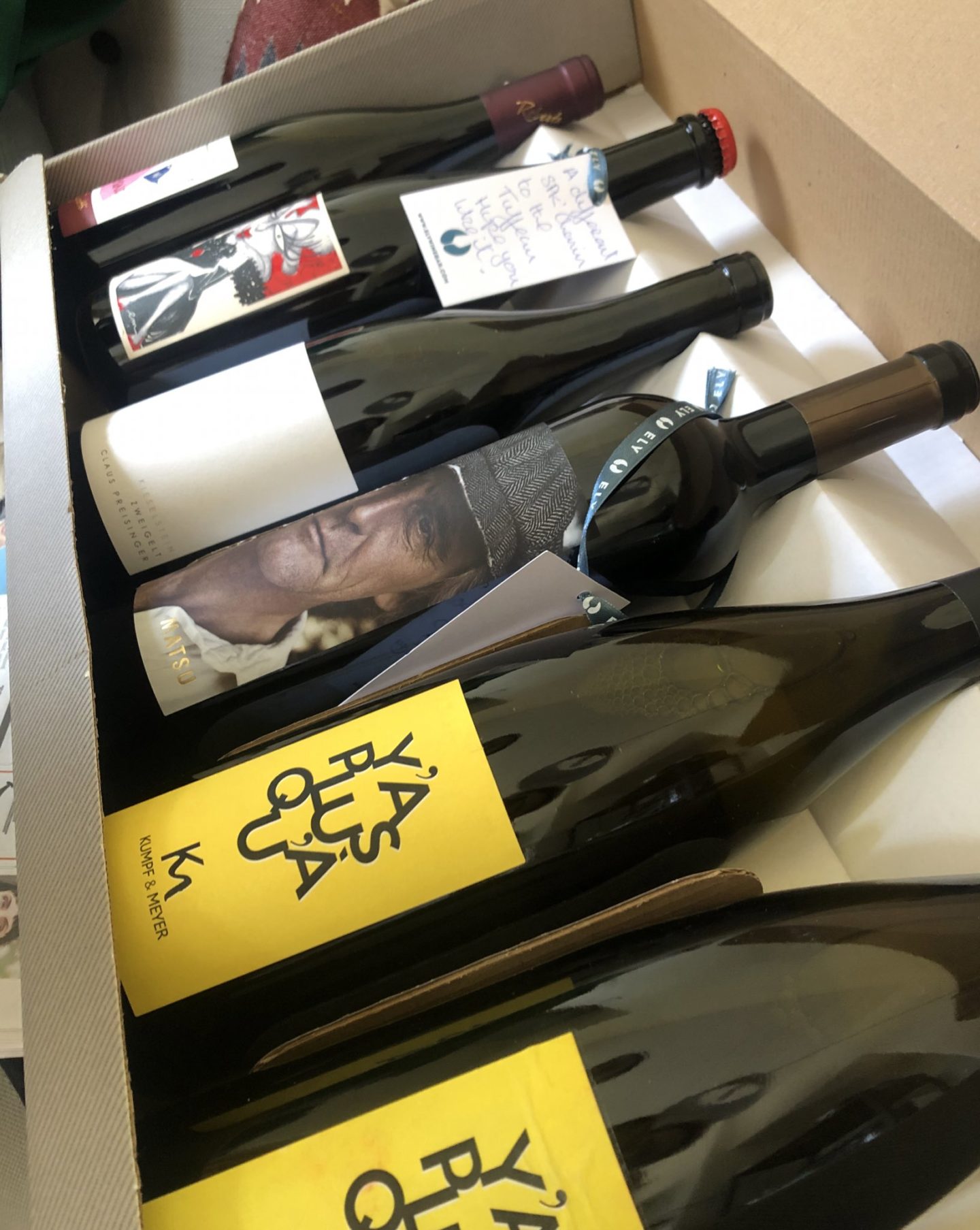 Ely and Le Caveau were the first two we ordered from, as we know them and their selection already quite well, then WineLab, Wines Direct and Station to Station followed –– all of which we've never ordered from before. Plus, we've been picking up a bottle or two weekly in the supermarket during our necessary shopping trips as well as dropping in and out of O'Briens too.
Worth noting, we're in Drogheda and we adore our local wine shop Quintessential Wines and would have gladly moved in! We haven't ordered from Seamus yet as we know his stock faiiiirly well as we're regulars there already, so we haven't enjoyed anything from his cool curation recently but this reminds us we need to put an order in there or pop by now normality is slowly returning!
Tour Des Gendres Pet Nat (roughly €20) 🇫🇷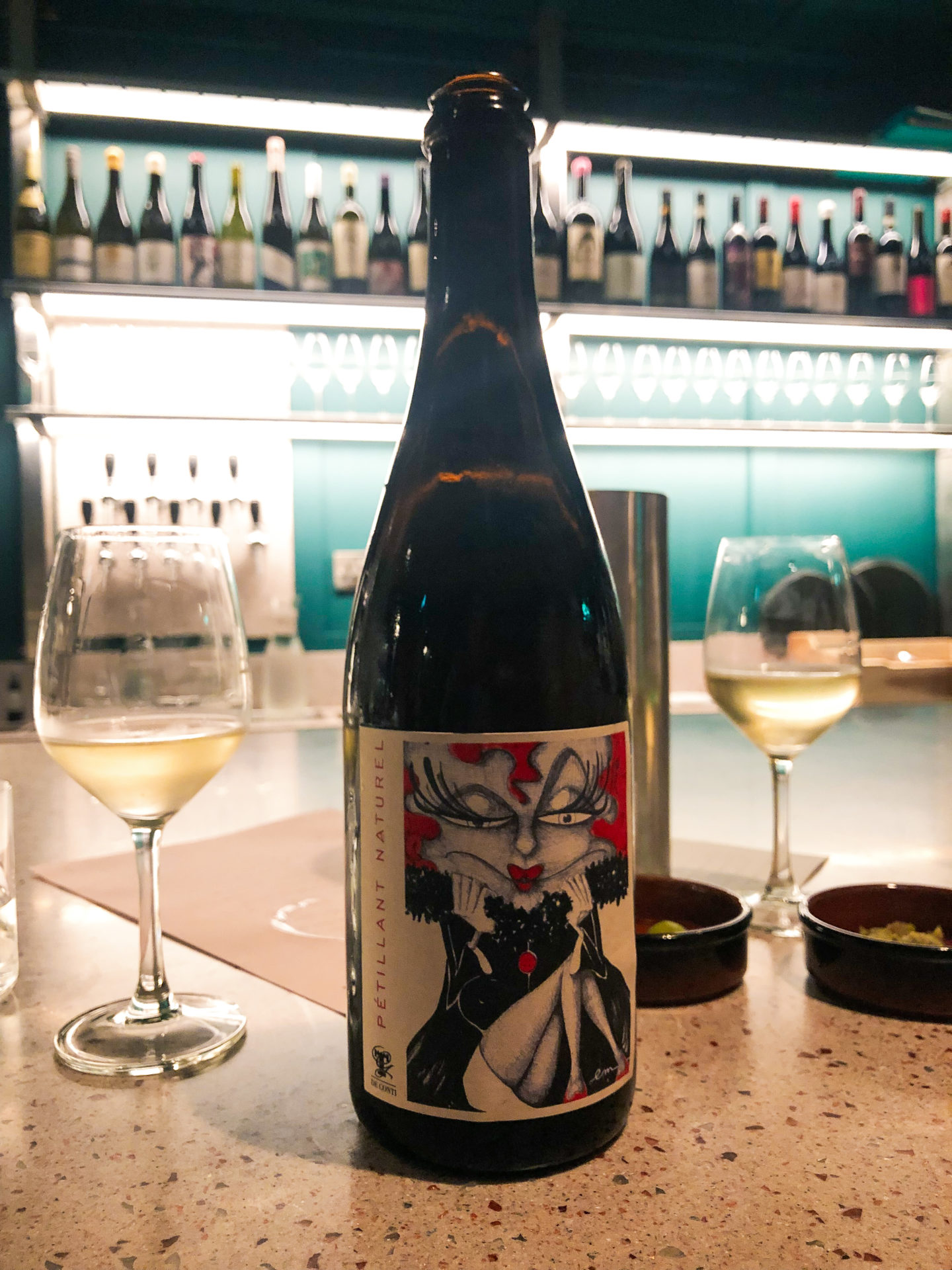 This sultry stunner is as sexy on the bottle as in the glass, this is a blend of Sauvignon and Chenin Blanc and is Petillant Naturel (pet nat) in style, meaning it's lightly sparkling. Luc de Conti makes it in the Bergerac region of France and this is a real sitting-out-in-the-sun sipper when afternoon turns to evening. Really fresh and ripe, it's got green apple and citrus in abundance and a lingering fizz. This is available at Franks in Dublin, Le Caveau in Kilkenny, First Draft in Dublin and online, Bradley's Off Licence in Cork, the farm shop at Ballymaloe Cookery School and others.
El Rey del Glam (2018, roughly €25) 🇪🇸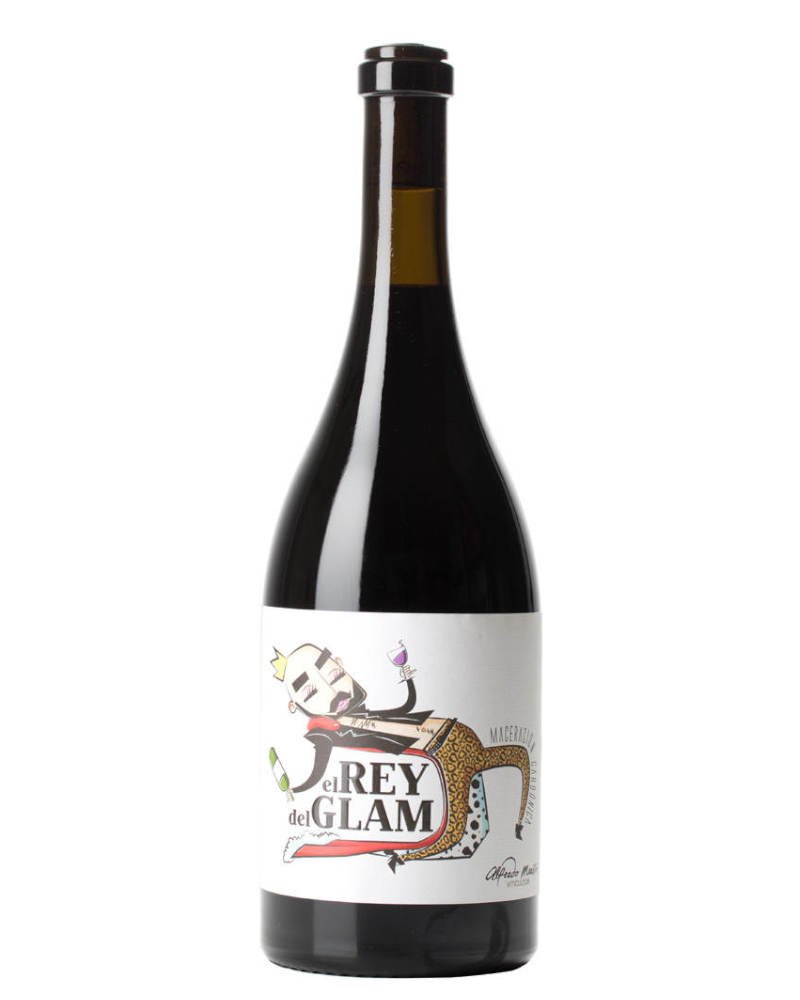 Like Tour Des Gendres, this label will whisper to you to add it to your cart or trolley and it delivers tonnes of personality in each sip too. If you know Spanish you know 'el Rey' means 'the King' and this is like a glam rock, funkier cousin of a Rioja, and it's 100% Garnacha grape (Rioja's are often either Garnacha or Tempranillo). Neighbouring La Rioja, Castilla y Leon is the area that this is from and the difference is that this is unoaked and unfiltered so it offers little on the nose but dark fruit and jammy berries on the palate with a hint of licorice and spice stubbed by a dry, intense finish with pronounced tannins. You can get this from First Draft, Le Caveau or Mitchell & Sons.
Barossa Valley Shiraz, Winemaker's Selection (Lidl, €8.99) 🇦🇺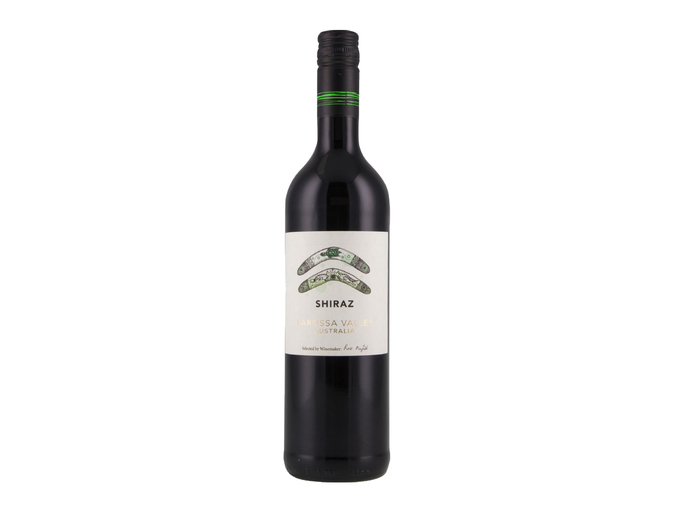 The Barossa Valley, just outside of South Australia's capital Adelaide, is known for big, bold, bad ass reds, and Shiraz is a star grape of the region which has flourished in Australia since being introduced (its parent grape is French syrah, in case you never knew that). This Lidl Winemaker's Selection Shiraz is delectable, and you'll recognise it for the simplistic branding with the double boomerang. This is the kind of affordable red that really stands up to BBQ meats and rich charcuterie with its own hint of smoke and vanilla spice. Leave it to breathe for 20 minutes before sipping.
Succés Experiencia (roughly €27) 🇪🇸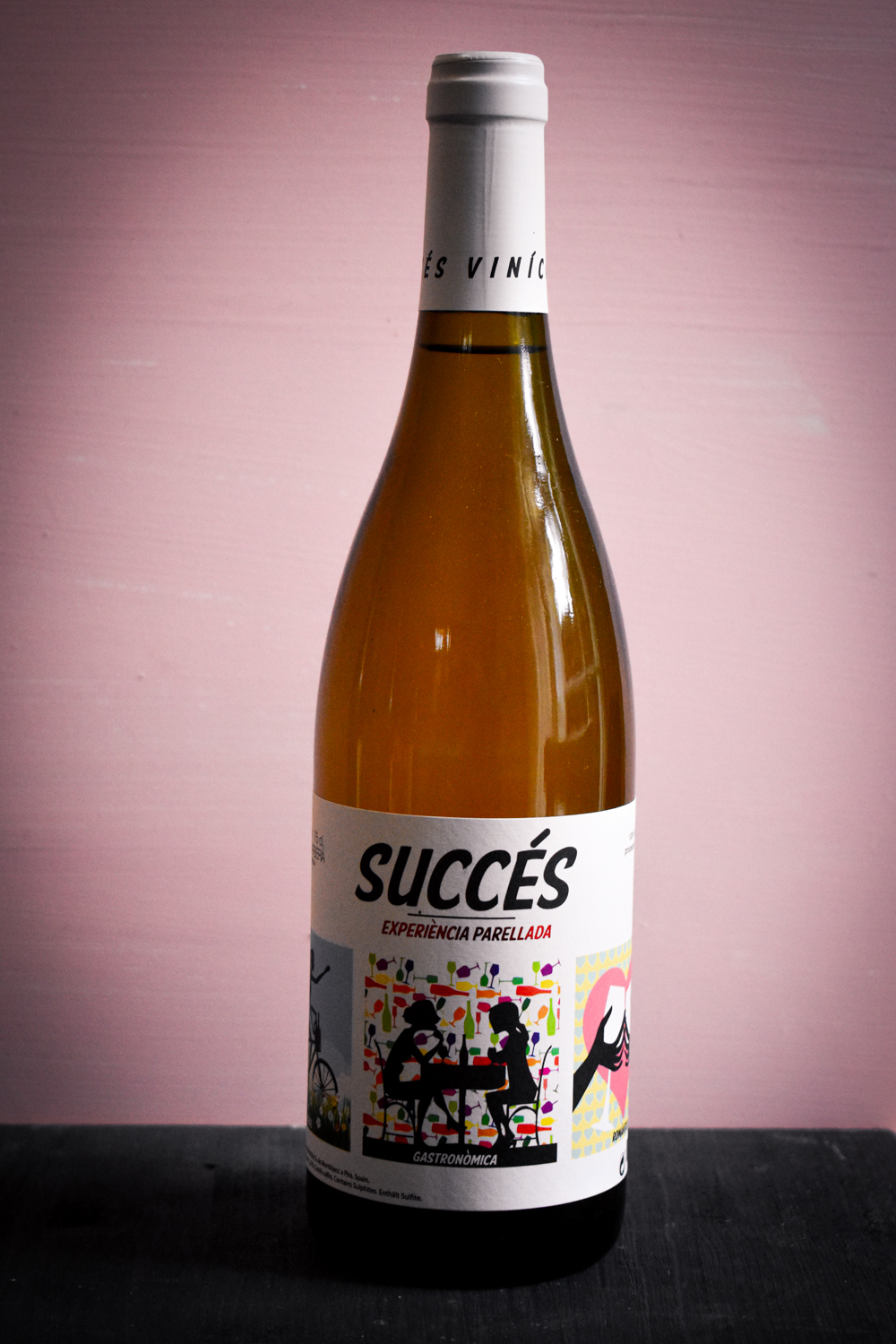 Succés Vinicola is the winery behind this beautiful expression, based in Conca de Barberà, an inland municipality in Catalonia's province of Tarragona. Two young winemakers collaborated on this project, which aimed to capture the terroir of this specific area, and in Experiencia it's 100% native Parellada white grape, which is traditionally used to make Cava, the Spanish sparkling wine. Hand-picked, the grapes are macerated for three weeks in their skins and fermented in stainless steel tanks. It's got petrol on the nose with a natural funk that continues from aroma to taste, golden apple, honey and high acidity pierce the palate with a long, lingering finish. We believe both Franks in Dublin and WineLab have this.
Forza Della Natura (€7.49, Aldi) 🇮🇹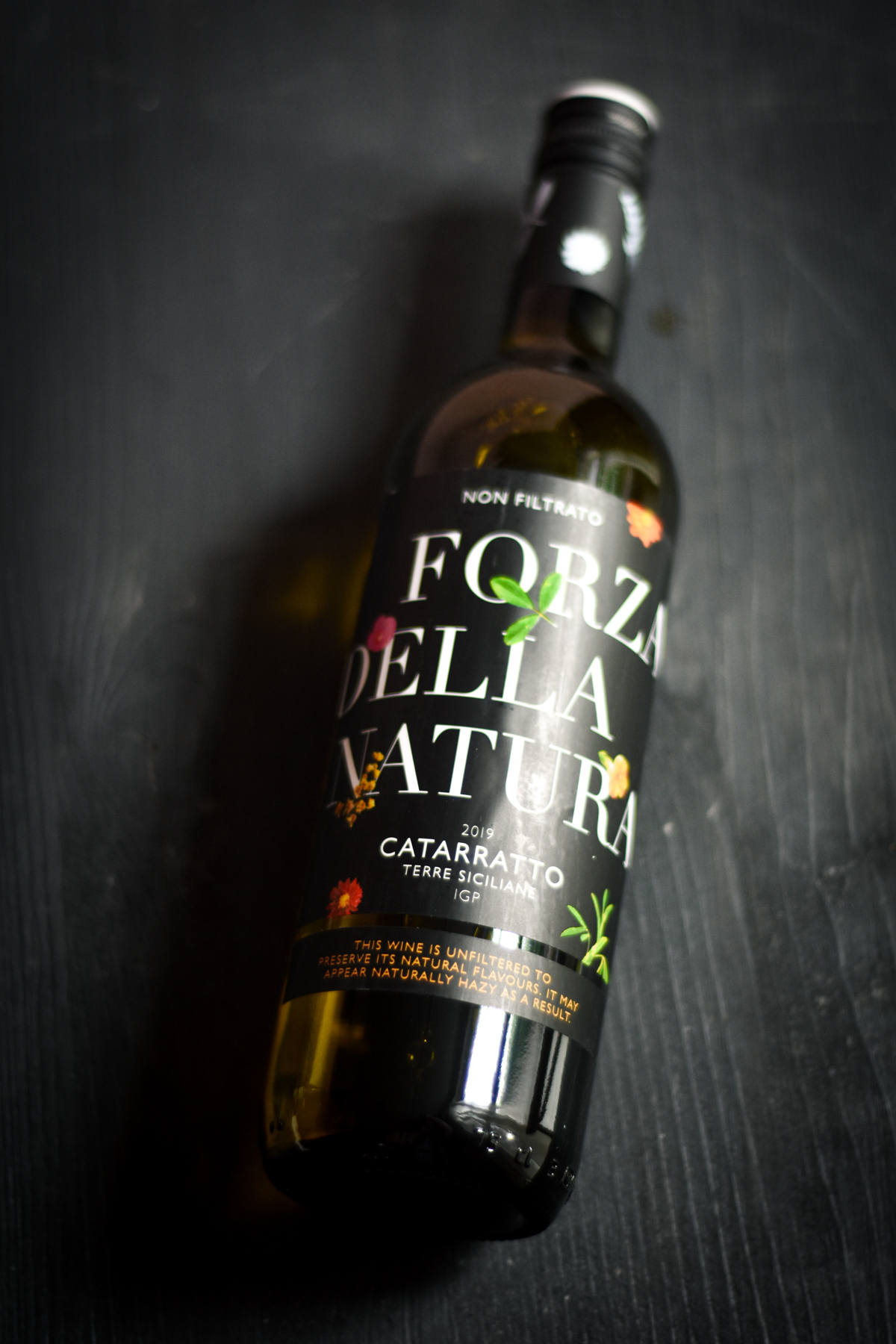 This little Aldi-exclusive number snuck into our basket on several occasions whilst perusing the shelves, and stands out as a style that Aldi wouldn't normally carry. Forza is an unfiltered, skin contact wine from Sicily using the native Cataratto grape. It's a 2019 so young and vibrant, a slight golden tinge from the skin contact and this comes unfiltered but still clear. Lychee and honey melon on the nose, bursting into tropical notes with barely any acidity or sharpness and only a hint of 'funk'. As close as you'll get to something natural at this price point, widely-available in a local supermarket, so snap this one up! If you want to try the same grape, same region from an independent, try Le Caveau who have Ciello Bianco for around €13.
Clos de Tue-Bouef, Vin Blanc & Vin Rouge (roughly €21/22) 🇫🇷
The two Puzelat brothers make highly expressive wines of the terroir of the Loire – really, the original hub of natural and biodynamic wines – just in between Tours and Orléans. They use organic grapes only in their range of wines, which include whites, reds and rosé and all three in their Vin De France range which has traditional, unassuming branding but serious flavour within. The Vin Blanc is a Sauvignon Touraine and offers intense elderflower, cut grass, mashed banana and a hint of pine on the nose with lime peel really vibrant in the acidity followed by a lengthy finish. The Vin Rouge is all Gamay grape and wood-aged, still sharp and a delicious acidity but way more sweet summer fruits on the palate. Both available from Le Caveau and Green Man Wines.
Puszta Libre!, Claus Preisinger (roughly €18-20) 🇦🇹
Look at that cheeky cork! Claus Preisinger comes from a long winemaking pedigree and also has a premium, self-titled range of wines, but we're all about this more affordable out-on-its-own iteration of his biodynamic range. A blend of three indigenous Austrian grapes – Blaufrankisch, Merlot and Zweigelt – this is a sparkling red that just cries out for a slight chill. This is complex, juicy (both red and black fruits), mineral and just a hint of smoke and oak. We really do recommend serving this slightly chilled. Available from First Draft, Baggot Street Wines, Wicklow Wine Co., Martin's Off Licence, 64 Wine, and Bradley's Off-Licence in Cork.
Tuffeau, Blanc de Blancs Nature (roughly €19) 🇫🇷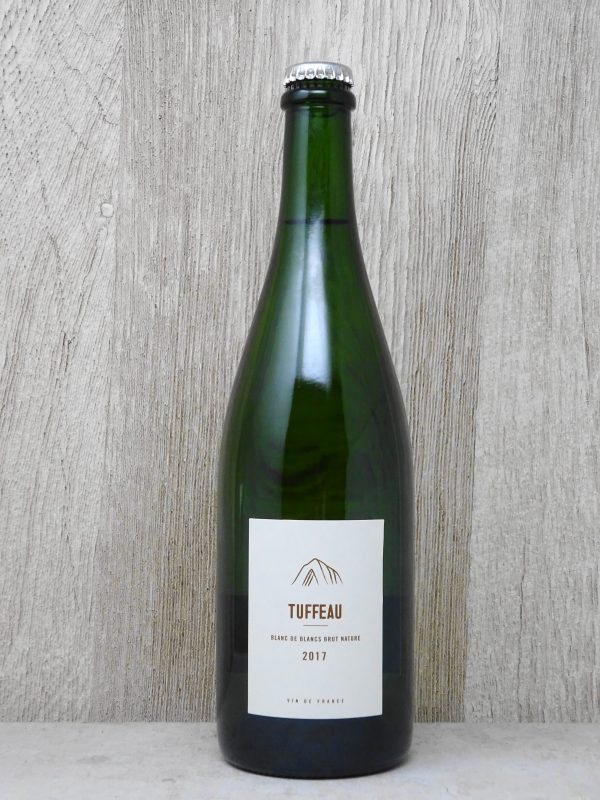 Another Loire classic, this semi-sparkling chardonnay rivals Champagne, if you ask us, and is made by the Plou family of which Domaine Plou has been in existence since the 1500s! This is crisp, sharp, minerality with a little hint of lemon behind big green apple. Available from 64 Wine, Green Man Wines, First Draft and Deveneys among others. Mamó in Howth also currently have this on their list, too.
Gran Cerdo, Gonzalo Gonzalo Grijalba (roughly €14) 🇪🇸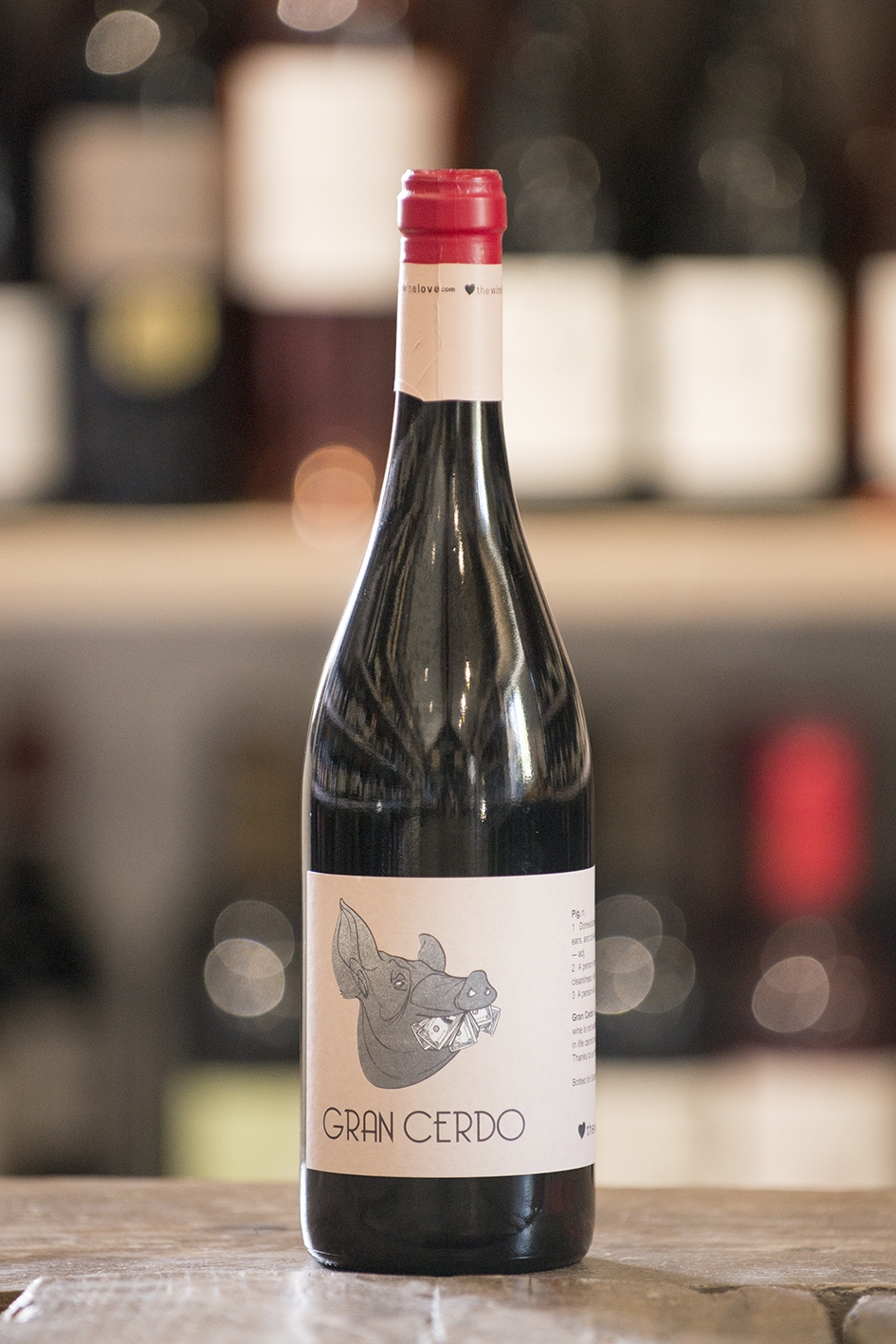 Ah, a staple. What Gran Cerdo may not have in intense body or aroma it pays dividends on the pocket, as it's great value for a natural wine around the €13 mark. You'll get minerality mixed with heady strawberries, raspberries, cherry and violet. This is Tempranillo but in its unoaked form and is made from 40-year-old vines in quite a clay/rocky terrain, just outside the city of Logroño. You can get Gran Cerdo in Le Caveau, Green Man Wines, 64 Wine, Baggot Street Wines, First Draft, Drink Store in Stoneybatter and McGuinness Wine Merchants in Dundalk.
Roberta Fugatti Marzemino (roughly €16-18) 🇮🇹
From Trentino in the northernmost reaches of Italy at the foothills of the Alps, this is medium in body and has sharp fruits like unripe blackberries and cherries and a little taste of sour fruits like pomegranate or young plum. In a region more known for their whites this local grape Marzemino expression is a real point of difference –– lightly chill it for al fresco summer dining. Not overly sweet and low tannins, very easy drinking and great for the table, especially for rich Italian dishes. Available from Green Man Wines, Siyps, 64Wine and both Sheridan's and Ely carried it in their respective web stores before. Etto and Allta are two top Dublin restaurants who have/are also carrying this on their wine lists, as has Bresson, San Lorenzos and Galway's Kasbah.
Burja Zelen (roughly €22/23) 🇸🇮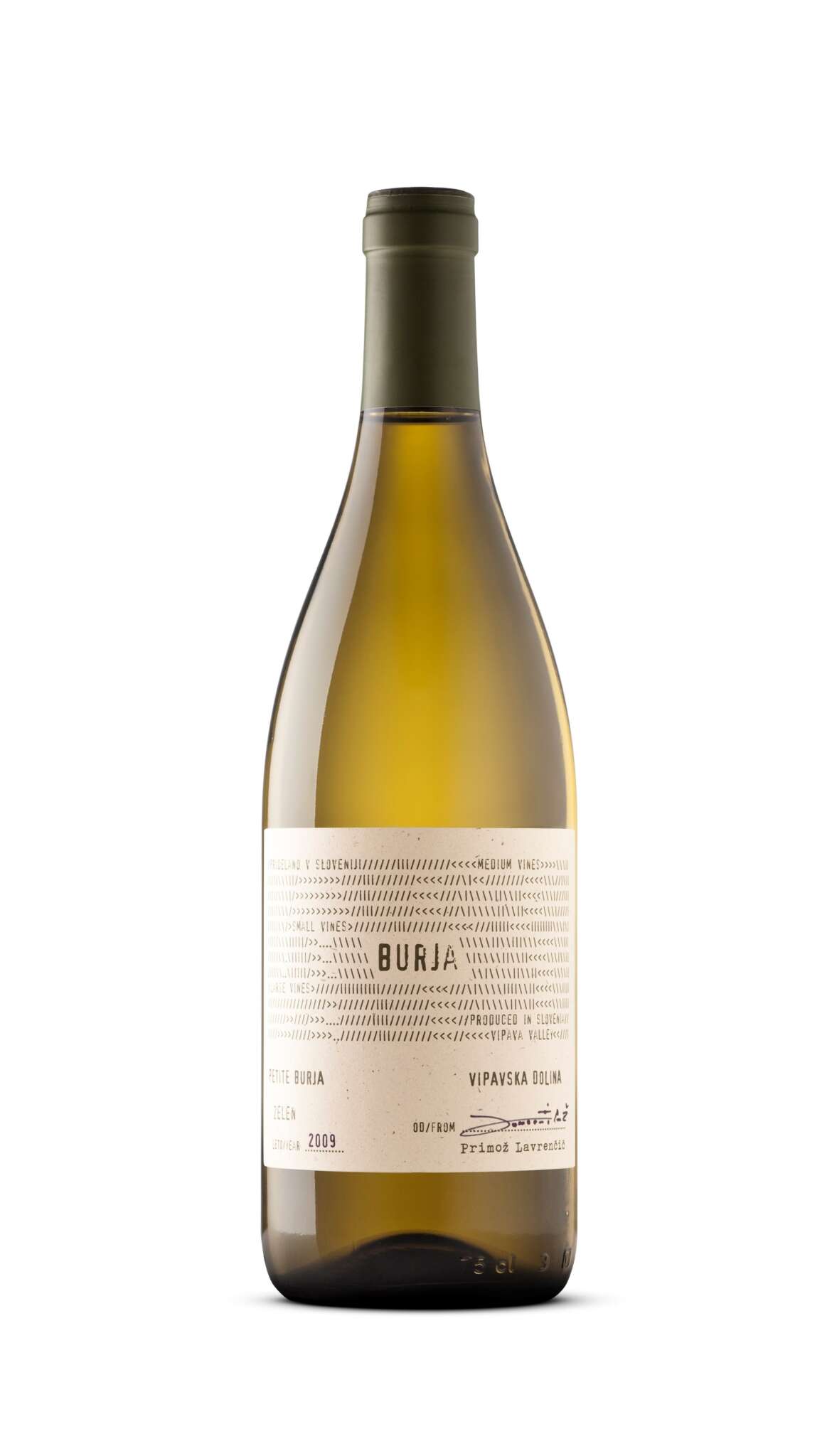 A family-owned vineyard with Primož Lavrenčič at the helm, Burja takes its name from the brisk wind that runs through the Vipava Valley. Primož is an organic, biodynamic winemaker and specialises in local grapes like malvazija and zelen but also makes a fine pinot noir, to rival the French, too. Zelen is an aromatic number which reflects its name (green in Slovenian) with green fruits (apple, unripe lemon) and a hint of salted butter. Skin contact, but filtered, this is elegant and lingering with a mineral backnote that just makes us want to dive into the world of Slovenian winemaking if they all taste as delicious as this. Available from Sheridan's, Mitchell & Sons,
Freeman's Bay, Grüner Veltliner (€8.99, Aldi) 🇳🇿
A grape you don't know in a region you really do… or a grape you know well, grown in a region you might not expect; whichever applies! That great herald of Austrian winemaking, Grüner Veltliner, grown in the diverse terrain of New Zealand results in quite a zesty (grapefruit, lime), tropical little sip, that's crisp and not as acidic as its old world counterparts. A deliciously drinkable 'session' wine (if that's a thing, it definitely is for us!) that's wonderful with spicy dishes, rich curries and shellfish.
Judith Beck 'Ink' (Roughly €20) 🇦🇹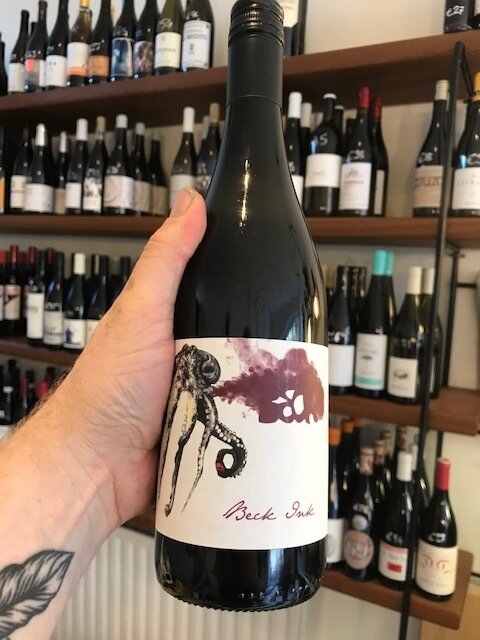 Set in South Eastern Austria, Judith Beck has been making wine biodynamically for the last 15 years or so, in which time her area has grown three-fold. 'Ink' is fruit-forward and juicy with balanced minerality in its Zweigelt-St.Laurent (80:20) blend, with the grapes hand-picked and hand-selected for each batch. This is an affordable, all-rounder that cries out for food pairing, less successful on its own, we would argue. Ideal for rich, comforting foods, bold cheeses and even street food. Available from Baggot Street Wines and Le Caveau,
Baron Amarillo Rioja Reserva 2015 (€8.99, Aldi) 🇪🇸
There's no doubt that this is a German supermarket's rival to Campo Viejo, as Aldi carry both this 'Reserva' at a slightly higher price with an orange label and a Tempranillo at a marginally lower price with a yellow label. Let's just call a spade a spade, but this is intensely fruit-forward and has that bold, oak ageing that you associate with classic, full-bodied, Riojan reds –– and sits at 13.5%! This is three year aged, hasn't got much smokiness or spiciness that you'd expect from more premium offerings but is has all that rich, jammy, dark fruits you want, great to go alongside a roast or a BBQ.
Progetto Calcarius, Puglia Orange 1L (Roughly €27) 🇮🇹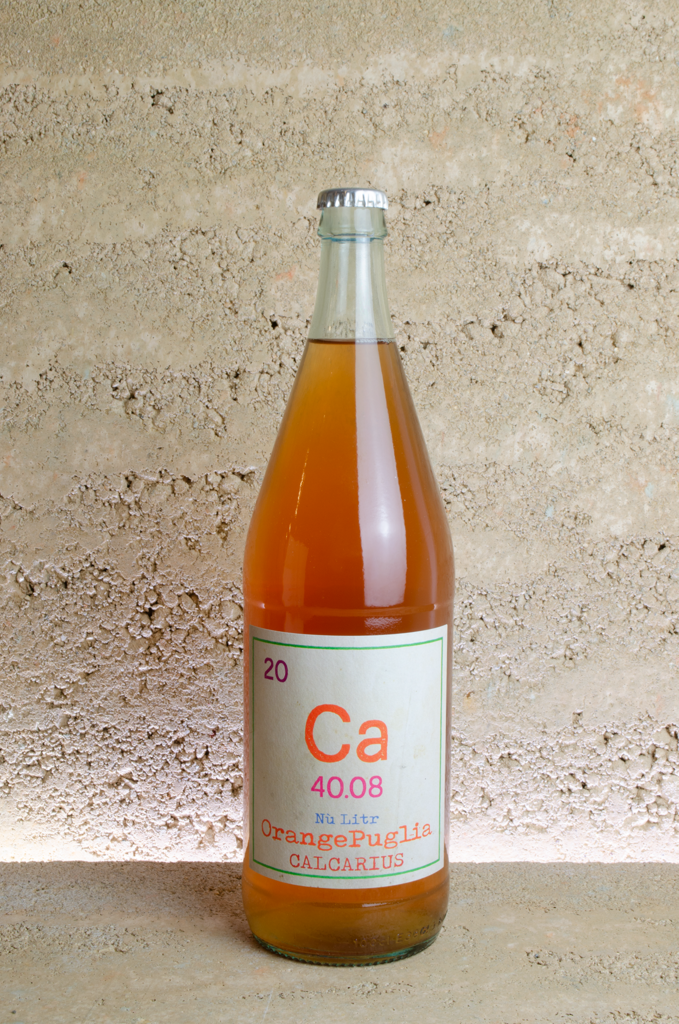 Valentina Passalacqua has been using biodynamic methods in her vineyard in the north of Puglia for two decades and you'll recognise her output of wines by their unique periodic elements in their branding. Most of the bottles are one litre (as opposed to the 75cl/750ml of standard bottles) giving you that extra two glasses or so to make the flavour linger a little longer. This orange, unfiltered offering is the first of the brand we've tried and it's 100% Falanghina grapes with some gorgeous lemon-crisp acidity, a little orange/tangerine and minerality. Available at Green Man Wines, Le Caveau, we believe it may also be carried in Dublin by Franks and Loose Canon.
Kumpf et Meyer, Y'a Plus Qu'à 1L (Roughly €30) 🇫🇷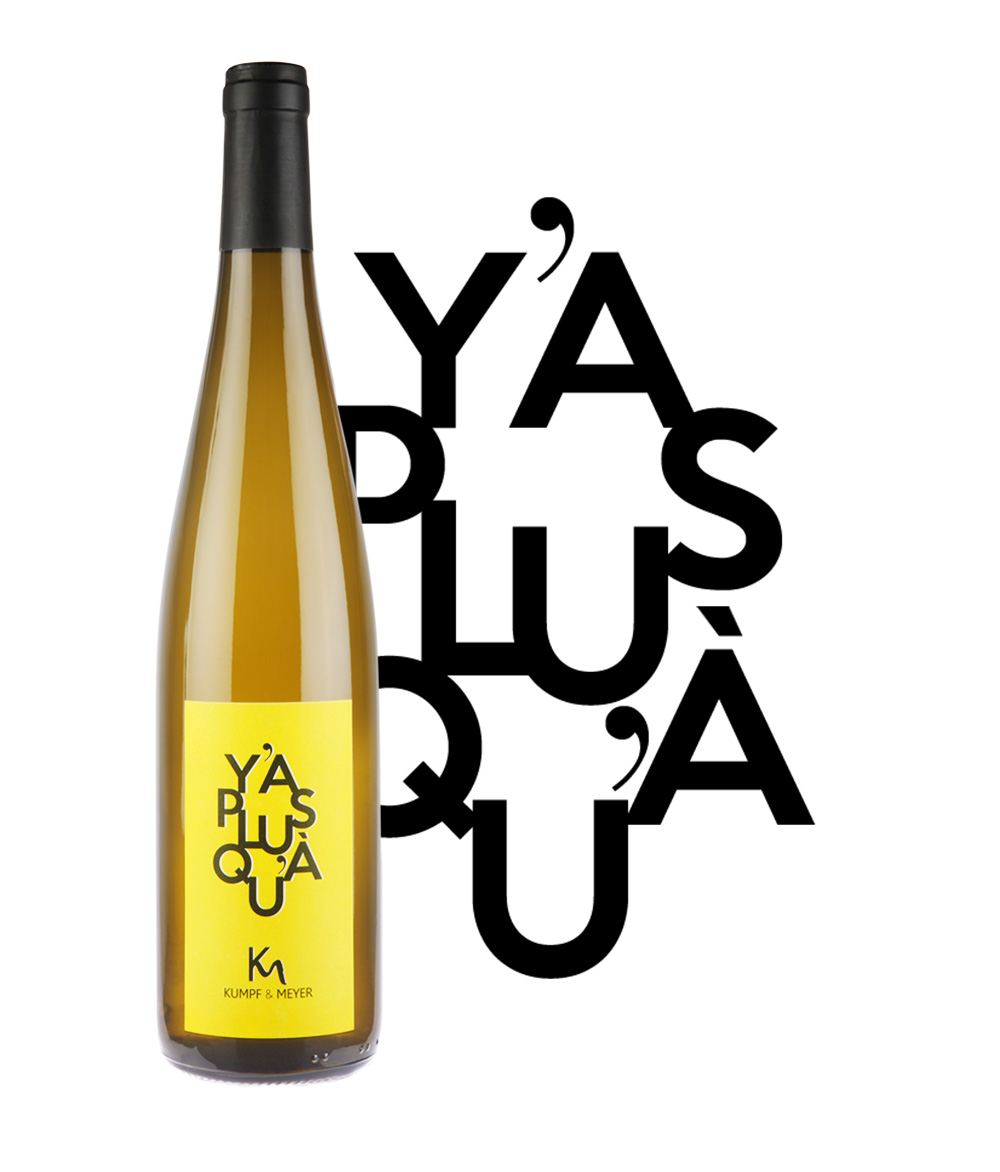 Fast becoming of our all time favourite wines, Y'a Plus Qu'a (translation: 'There is more', if our rusty French is to be believed?) blends Sylvaner and Auxerrois grapes and is made in the winemaking powerhouse that is Alsace –– a region we were planning a lengthy visit to before Covid-19 crushed the itinerary.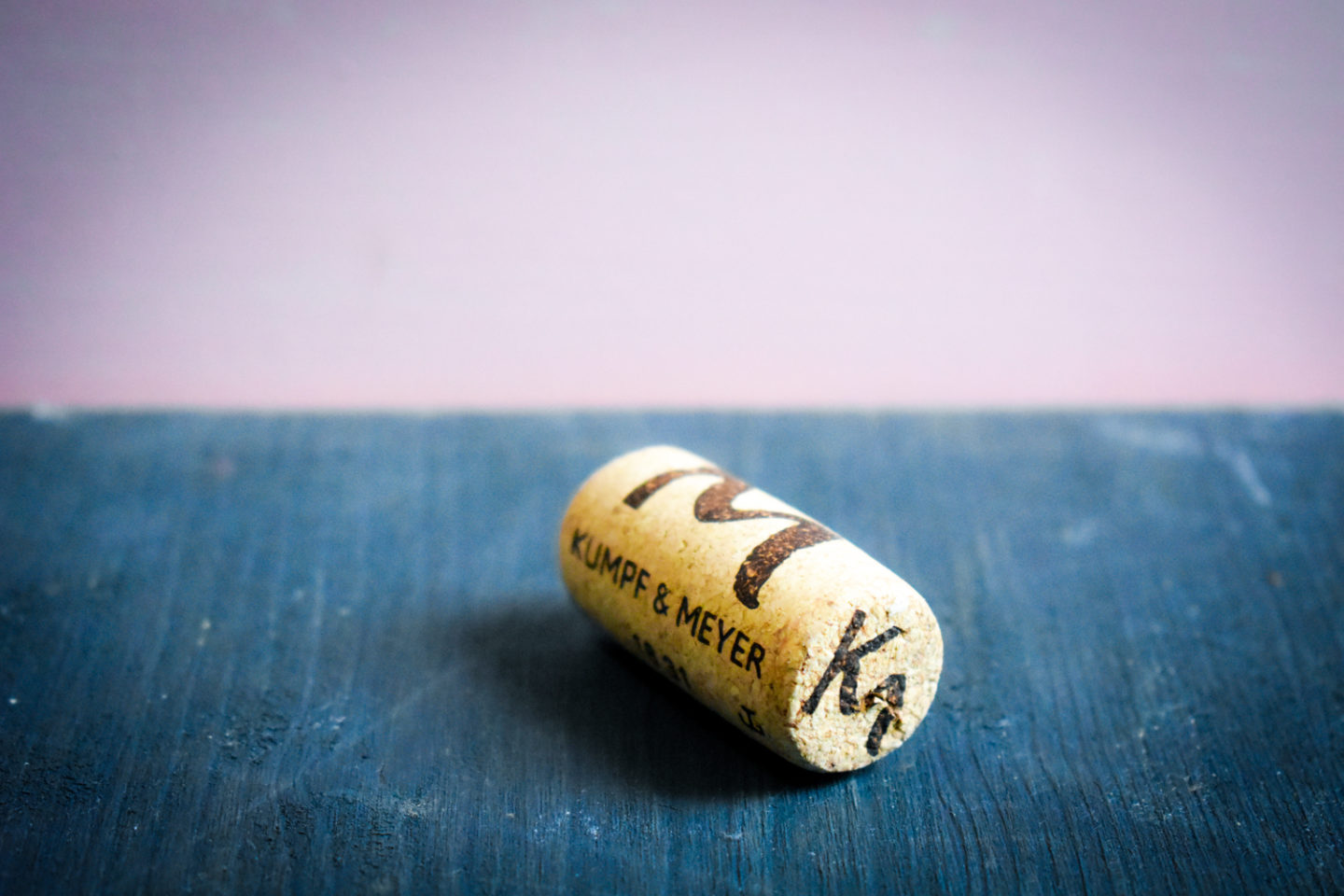 Kumpf et Meyer produces wine over 16 hectares in the town of Rosheim about 20 minutes drive from the Alsatian capital, Strasbourg, by the French border with Germany. A litre in stature, this is seriously juicy and fruit with the more traditional apple and pear dancing with citrus fruits like lemon, lime and grapefruit. A little minerality and tiny hint of hay/straw with a lingering finish, this is just delectable. Also very worth checking out their riesling. Available via Le Caveau and 64wine. Ely also stocked it until recently.
Casa Belfi Prosecco (Roughly €22-24) 🇮🇹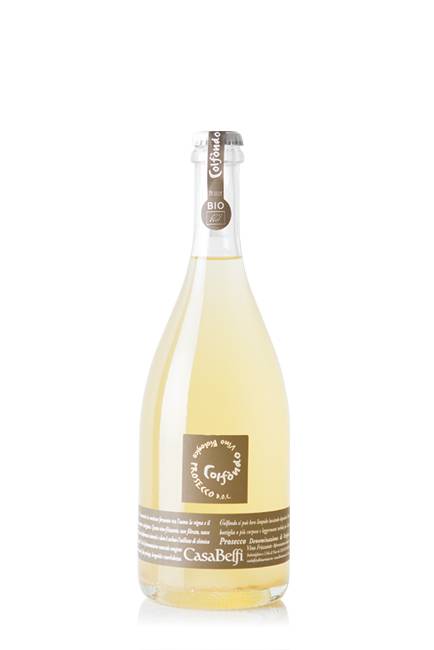 Another one to consider instead of your standard Prosecco, Cava or Champagne, this is cloudy, unfiltered and far more interesting, but surprisingly only 10.5% ABV. Glera grapes offer a gorgeously dry finish with creamy, ripe pear and a little floral hint. Ideal as an apéritif. Available in First Draft and Le Caveau in Kilkenny. We've also spotted it in Franks in Dublin.
Gut Oggau Maskerade Rosé (Roughly €30) 🇦🇹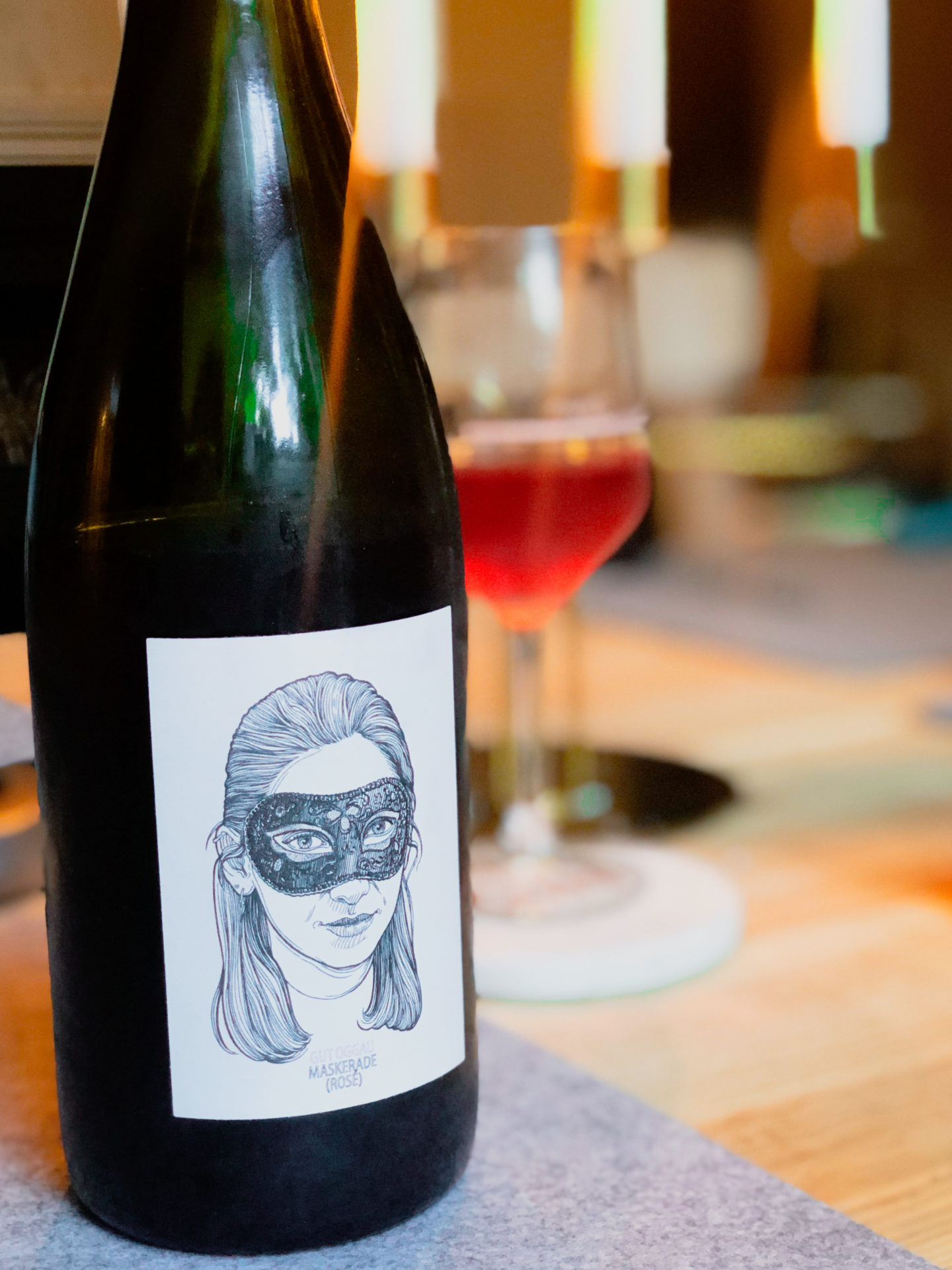 Ireland is in love with Gut Oggau, the young Austrian couple, Stephanie and Eduard Tscheppe- Eselböck, behind this youthful winemaking brand have visited Ireland a couple of times for tastings of their range and the natural wine stockists almost as a whole carry their range. Sidestepping their established bottles, their Maskerade range are expressions from a new area of land they're establishing so they don't really quite know yet what will bear fruit, where wine is concerned. Hence the masked character on the bottles, these experimental wines don't have their full identity realised just yet so they are a little aloof and interesting, open to interpretation. We treated ourselves to a bottle of the sparkling rosé and it had all that yeast-y funk you associate with a natural but the crisp, delicate flavours of rosé –– think: tart cranberries, unripe cherries and wild strawberry. We picked up a bottle in Franks, also stocked in First Draft and we think Natty Wine and Green Man Wines also carry.
Cosimo Maria Masini Sincero (Roughly €18) 🇮🇹
On the lighter side for a medium-bodied red, this is a blend of Sangiovese, Cabernet Franc and Cabernet Sauvignon grapes. A delicious little Tuscan number that's all strawberry, plum and cherry with a little violet on the nose, followed by orange peel and cassia bark with soft tannins and some welcome acidity. Exceptional value for what you get. Available exclusively from WinesDirect.
Laurent Cazottes Adèle Blanc (Roughly €20) 🇫🇷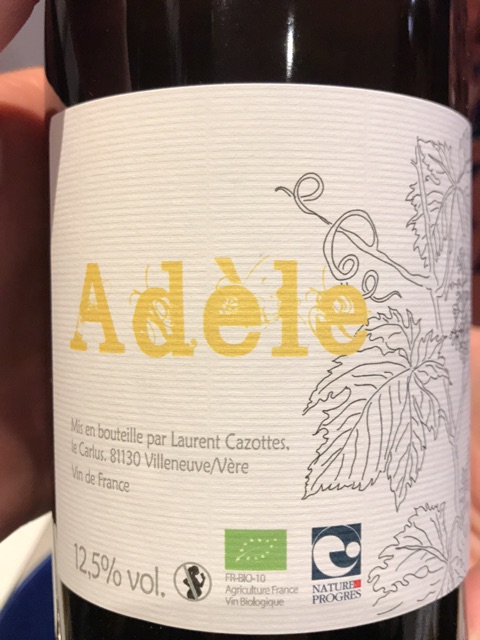 Adèle Blanc is 100% organic Mauzac rose, an indigenous grape from the area around Toulose in southern France, more specifically Gaillac. In fact, the young husband-and-wife team behind Domaine Laurent Cazottes specialise in local grapes. If you're looking for a sharp, citric, nutty and creamy white with a seriously intense crescendo, this is the wine for you. So far we've only found this in Le Caveau.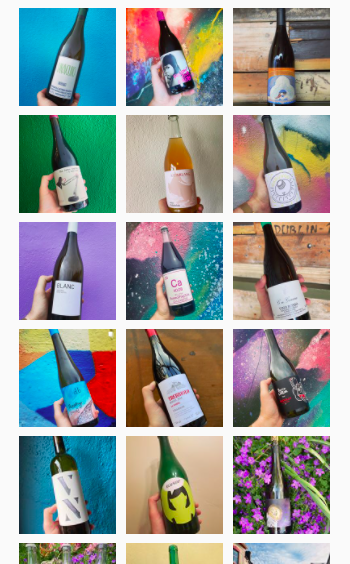 Looking for more recommendations? Check out our friend Ruairi Riddell's Instagram @MonsieurRiddell, where between May and June he's been doing '30 days of Natural Wine' and talking through styles, selections, grapes and bottles from around the world that he's enjoyed. We really trust his recommendations not least because he's the wine buyer and sommelier in one of our favourite restaurants in Ireland, Kai in Galway.