Liverpool was one of those cities which we've been told time and time again to visit, by friends and family alike. We've been regaled with recommendations due to its great atmosphere, welcoming and friendly residents and affordability, making it the perfect destination for a few days away.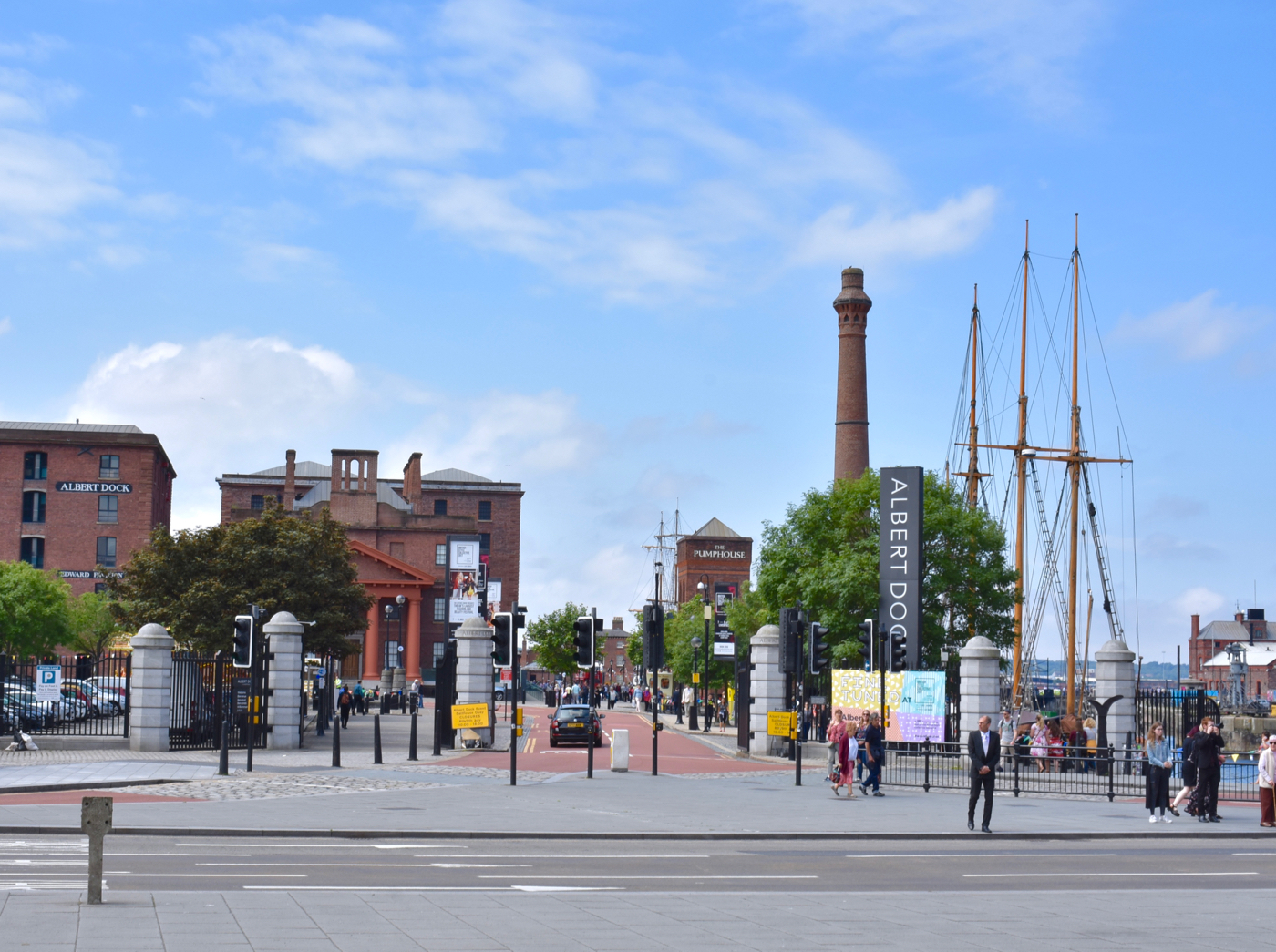 Irish people have always had a particular love in with Liverpool. From filling the city's streets to supporting the namesake football club, not least of all that Liverpool is one of the easiest cities to get to from Dublin. Whether you take the 30 minute plane journey, meander across the Irish Sea via ferry of if you're from further afield, here's our guide to 48 hours in the Merseyside city of Liverpool.
Getting around Liverpool
Liverpool has numerous bus routes, as well as the sprawling Merseyrail network spread towards the suburbs, but it's really a walking city if you're willing to get the steps in. If you're staying central – save for the occasional taxi from the bar back to bed – you're best to navigate the city on your own two feet. We stayed at The Richmond on Hatton Garden (which you can read about here) and it was a perfect location, slap bang in the city, just a stone's throw from the city's central thoroughfares.
Bold Street and Beyond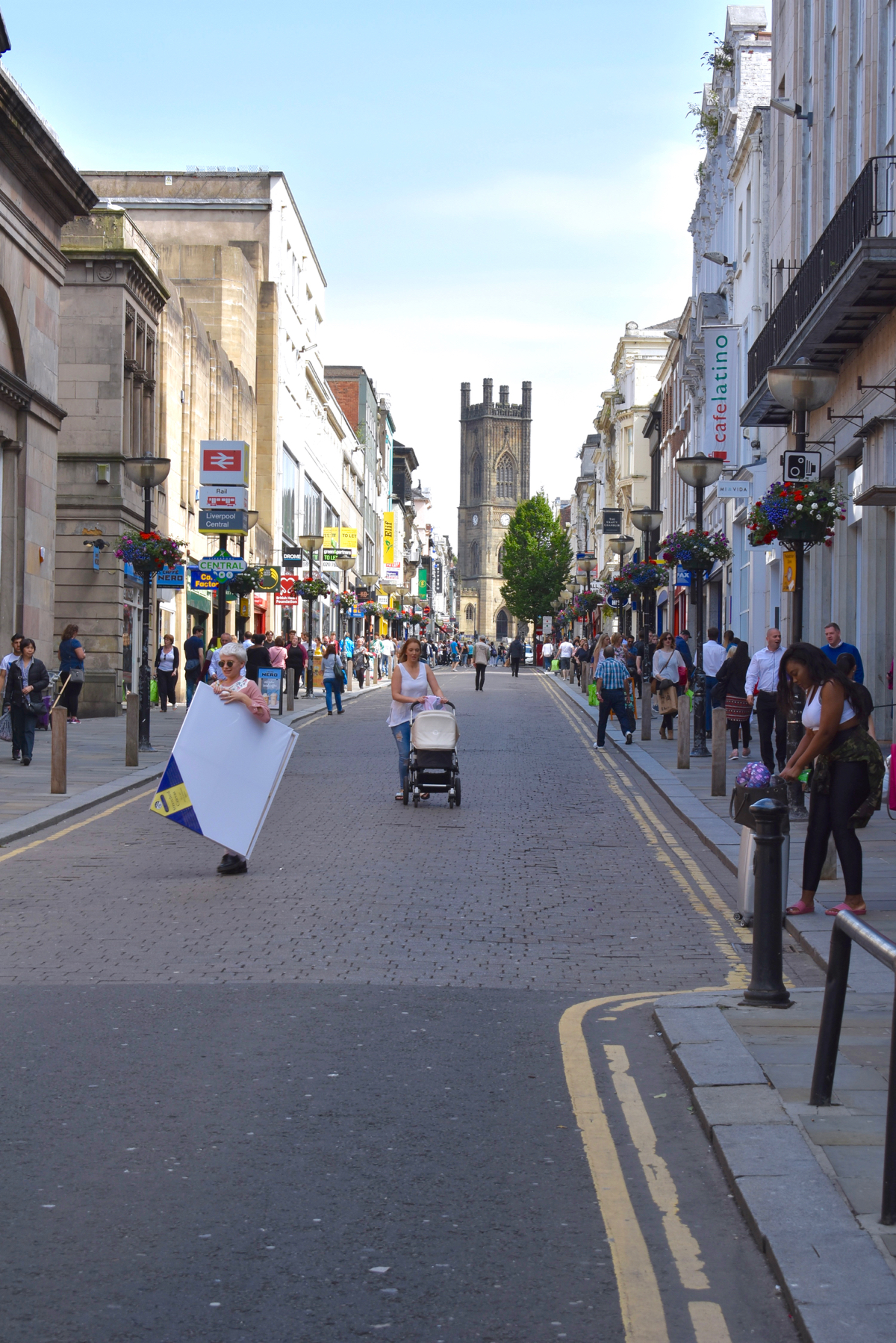 Warned that it's easy to be fall into restaurant chains (and there are lots), we were tipped off about the burgeoning hipster-ification of the city before we arrived. By hipster, we basically mean the modern cool connotations of that title: artisan bakeries, coffee shops-cum-tattoo parlours and artistic, eye-grabbing graffiti scattered about the place. Hipster precincts we usually find or seek out and tend to gravitate towards in every city anyway. Liverpool was absolutely no exception.
Nestled just off the main shopping thoroughfare of Church Street, Bold Street is a skinny little independent store-heavy street has boasts a real bohemian, hipster vibe. From organic supermarket LIV to the melange of Mexican fast food and rum joints to third wave coffee spots like Bold Street Coffee, it's a street made for the the modern Millennial, but it's appeal is definitely not one-note.
For breakfast and brunch, Leaf on Bold Street is highly recommended – whether it's a full English (veggie, pescatarian and vegan options also available) or a selection of eggs Benedict-style plates, whatever you do, make sure you get an extra potato croquet (note: Russell was convinced this was pronounced like the sport and thought it was entirely different from the potato croquette most of us are more aware of haha!) Anything that brings Sunday lunch staples into breakfast time is a-okay to us! Above all though, Leaf is a tea-shop, specialising in loose leaf teas for sale, but also for consumption on site.
When it comes to food, one place we will recommend to everyone as our hands-down favourite is Maray on Bold Street. We've felt for a long time that the small plates culture is a way for restaurants to skimp on portions, forcing up the prices as you bulk out the table on unnecessary supplemental sides and mere morsels of meaty plates. That sentiment still stands for pretty much nine in every ten small plates places we try. Maray is that one in ten exception.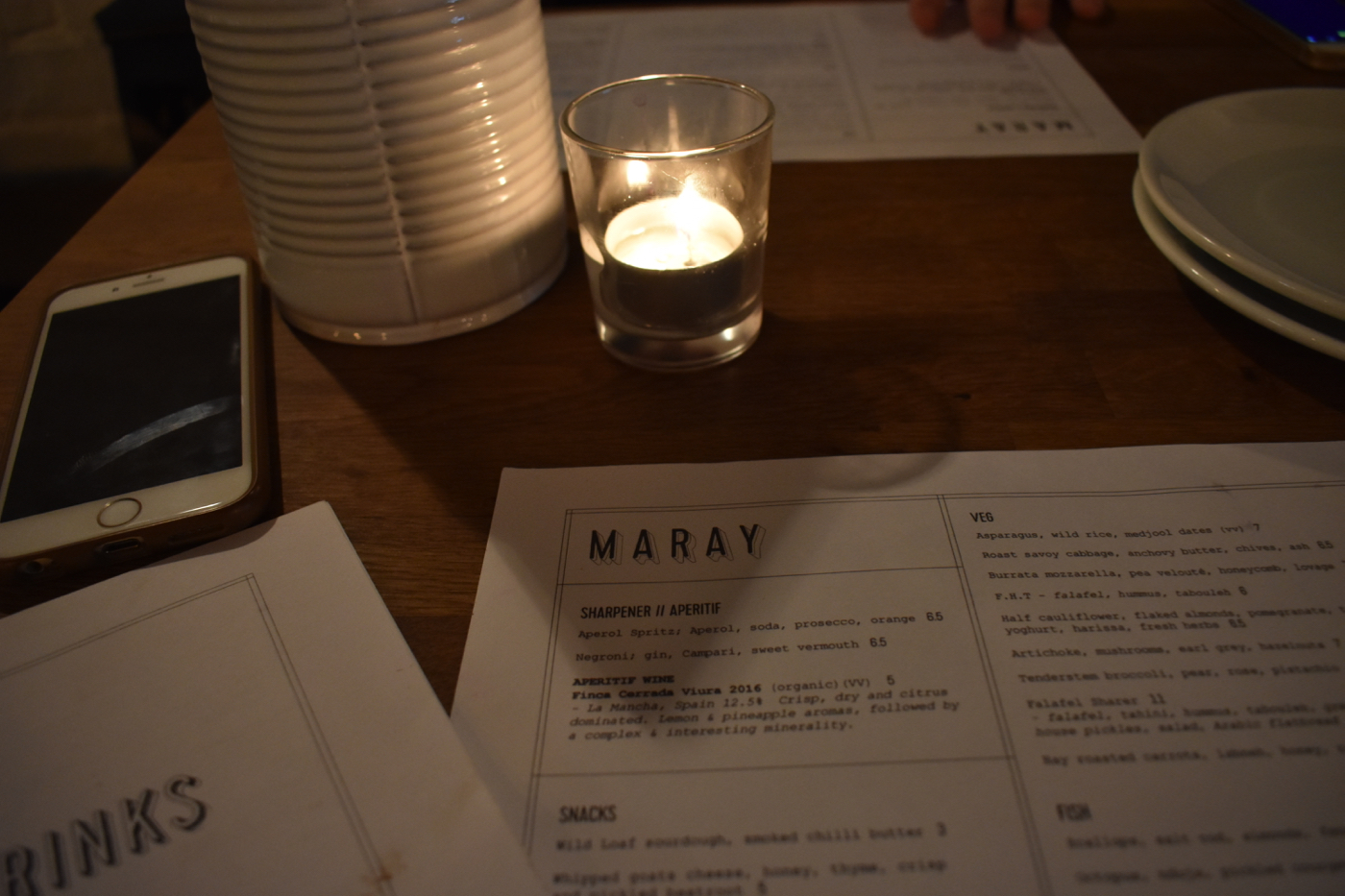 A Levantine-influenced menu with a bar that celebrates the Aperol Spritz, Maray grabbed our attention on our first night and when we had finished two hours later we almost tried to find ways of justifying having lunch *and* dinner at Maray for every day of our trip. We rarely agonise over menu choices and even more rarely salivate and celebrate vegetable-based dishes far higher than the meat or fish options, but again Maray is the sublime exception.
A pair of spritzes (£6.50 each) segued a six-dish meal we enjoyed including roast savoy cabbage with anchovy butter; half cauliflower with flaked almonds, tahini and harissa; and the beef cheek with sweetcorn and coffee. Each dish was an inspired, individual and slapped you across the tastebuds flavour. We cannot recommend Maray enough and if we could kidnap the whole place – staff, interior, chefs, bar, and all – and stow it back to our hometown, we would! Lots of deals abound too, from daily specials to lunch offers (Mon-Fri, 12pm-5pm, three plates for £12.50), each evening you can order four veggie dishes for £20. Please try this place (pre-booking probably a wise idea).
On our second morning we found ourselves right back along Bold Street again. Pink walls and avocado toast are the basics of a California Instagrammer starter kit, and at Love Thy Neighbour they're bringing a touch of the cool American West Coast to Merseyside. Buddha bowls, cali toasts, bulked-out bagels and smoothie bowls, you'll leave here feeling well fed without the stodgy feeling that can be all too common on a quick 48 hour trip. We had the perfect healthy breakfast here early one of the mornings.
Along side these, Bold Street Coffee (Liverpool's first speciality coffee cafe, we're told) and East Avenue Bakehouse are two popular destinations nearby ideal for all manner of caffeine, croissants and catch-ups. 
Docklands Area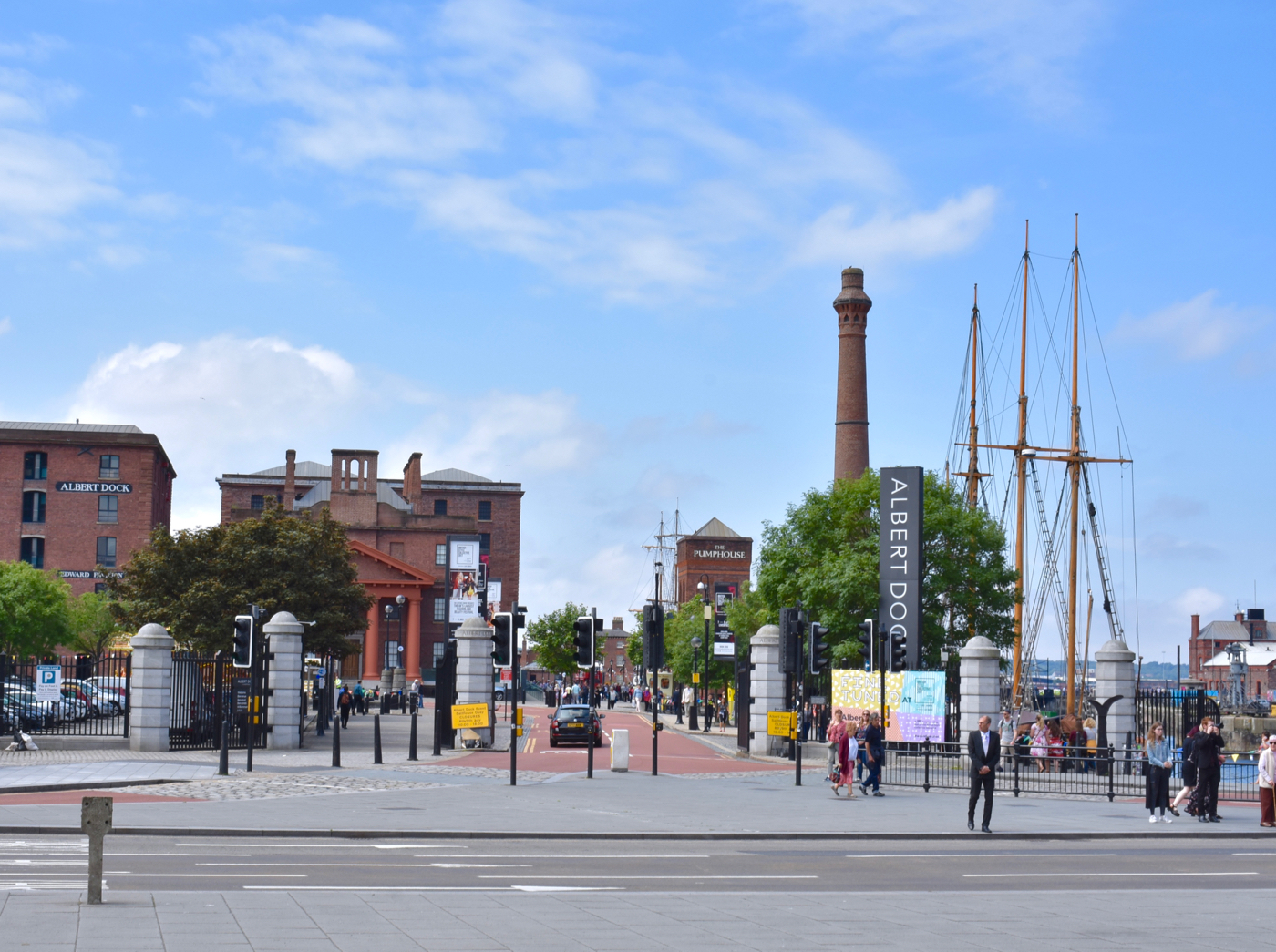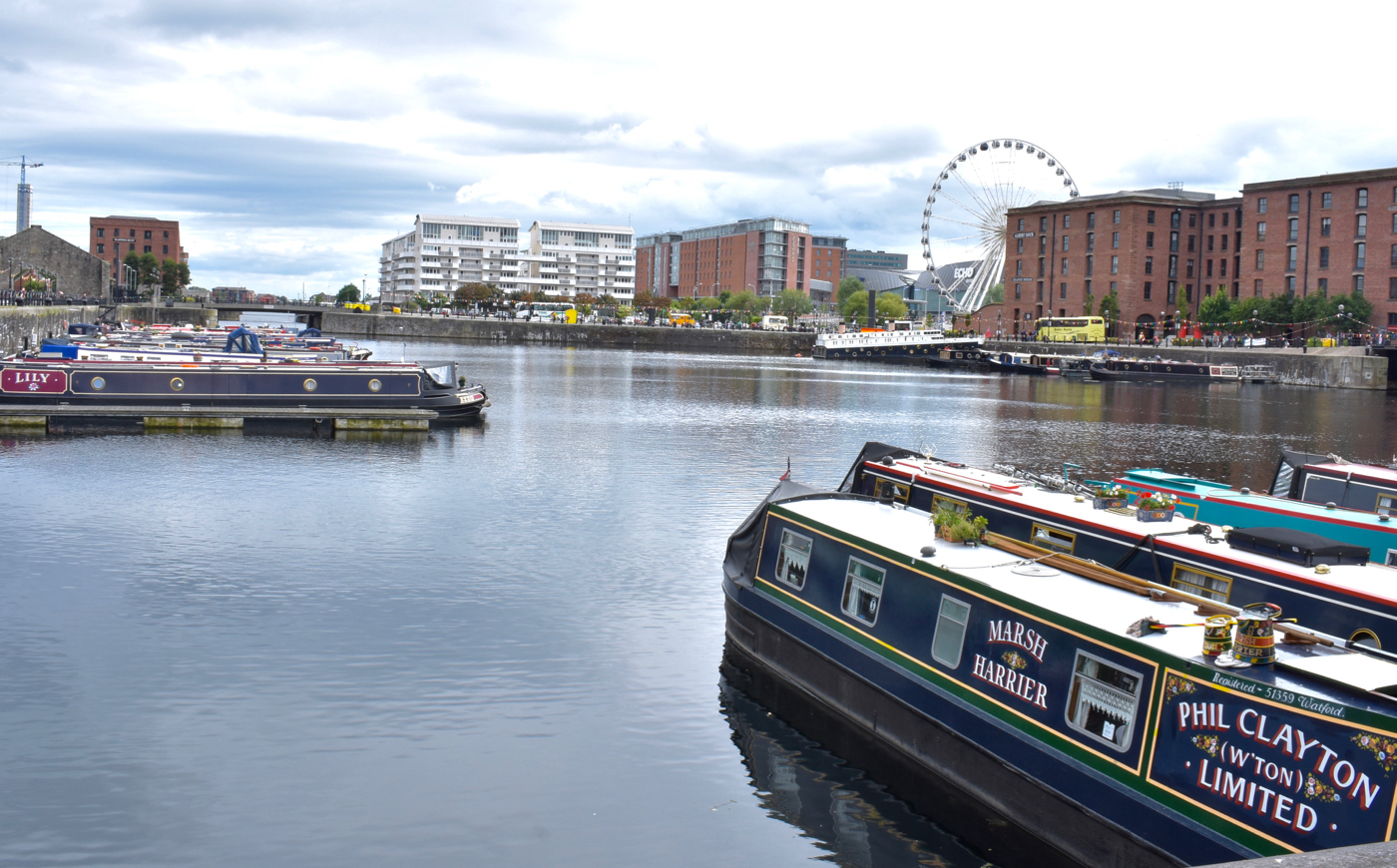 Whereas Manchester has a pronounced industrial heritage, Liverpool has a distinctly maritime one. The cultural action seems to centre on the banks by the Mersey where you'll find a lot of exhibitions and museums and some of the most stunning historic architecture alongside some great bars, restaurants and boutiques. Bunting-adorned Albert Dock, a series of Listed warehouse and dock buildings, is perfect for an afternoon's stroll by the gently bobbing barges and breathing in the sea air.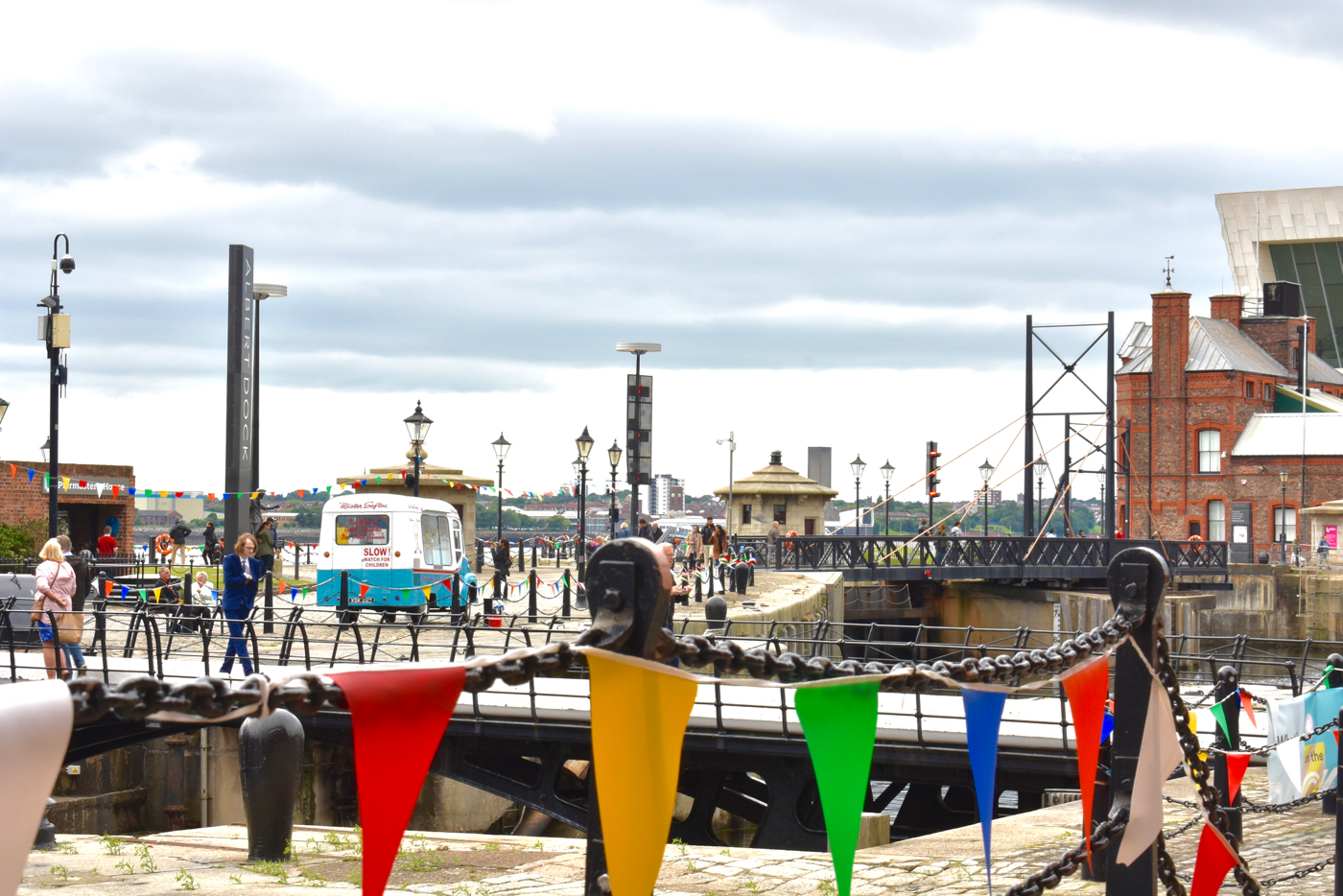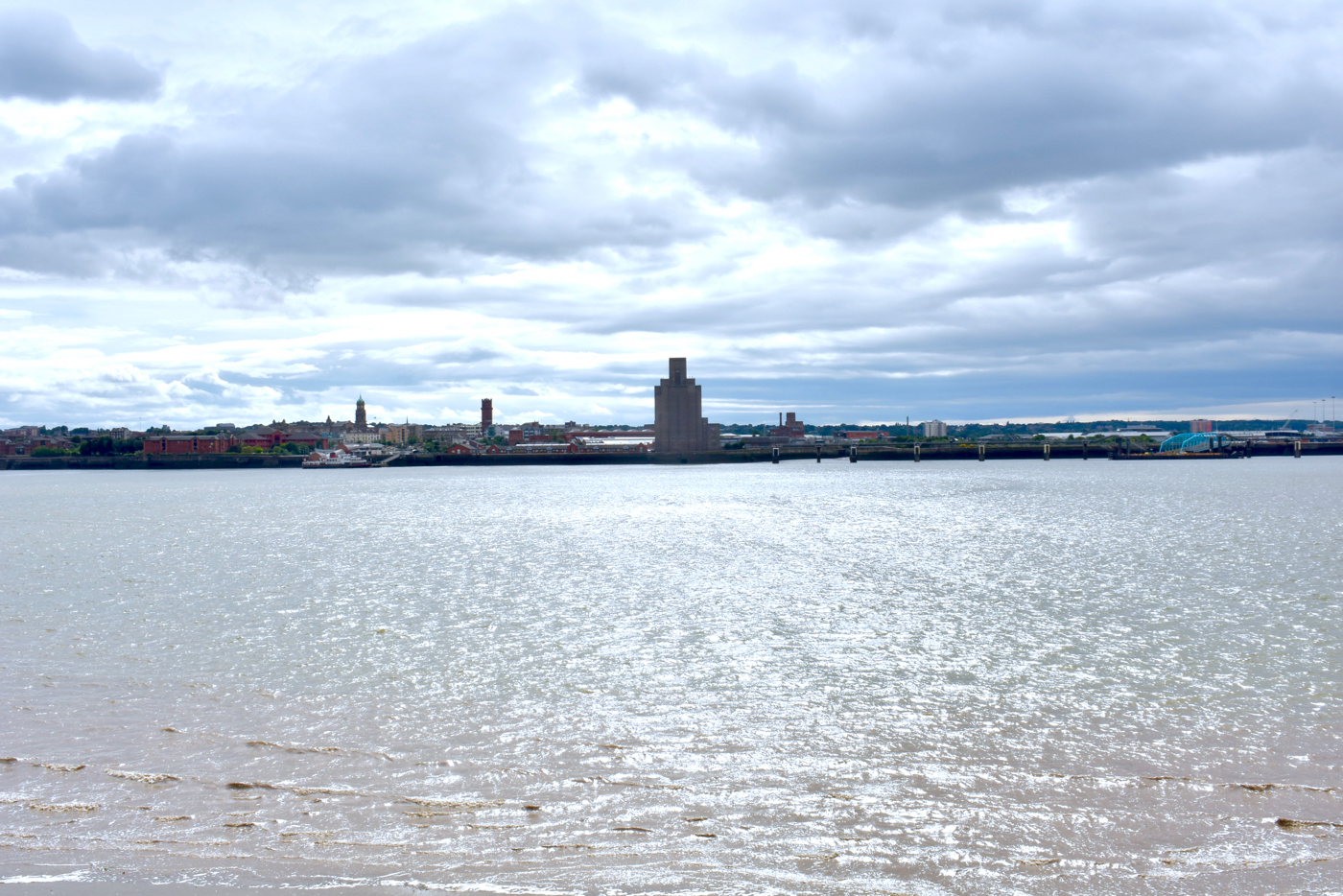 We loved the Museum of Liverpool in particular, which delves into the specifics of Liverpool's history from prehistoric to present day and also took in some of the many free exhibits at the Tate Liverpool. We're not big modern art appreciators, so a lot of it is lost on us, but we loved this outpost of the Tate's compact size, friendly staff and we hear the cafe is really good too.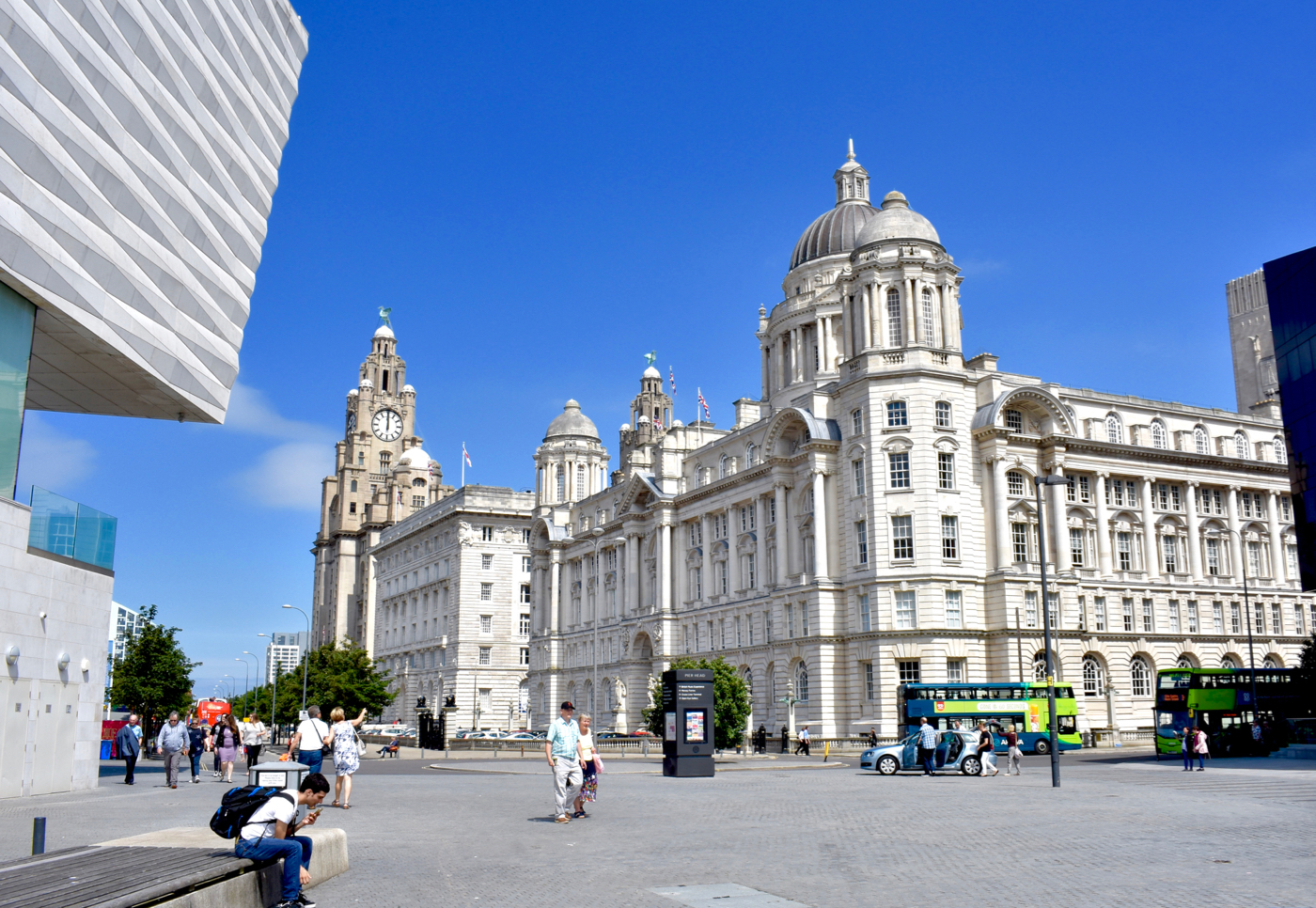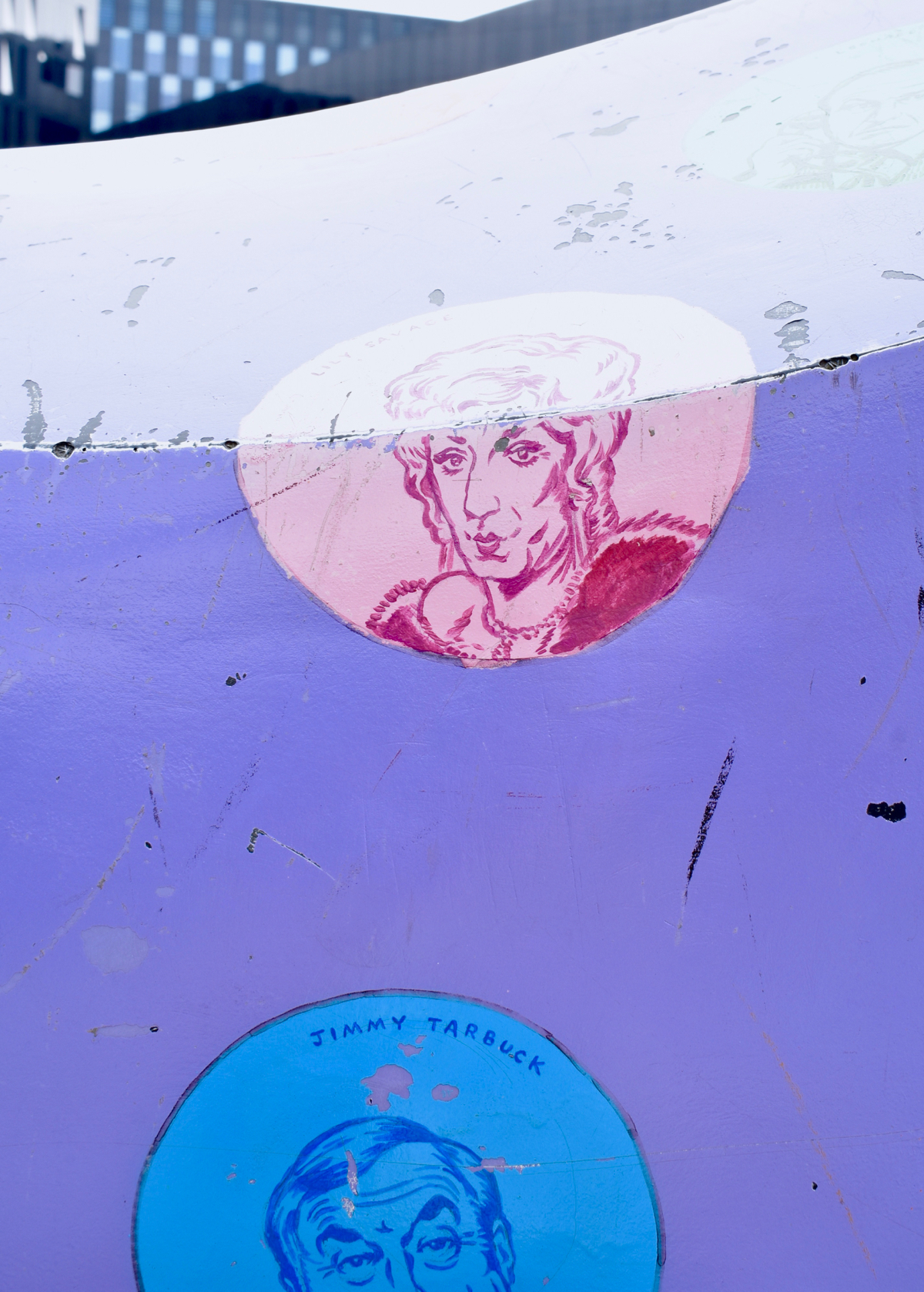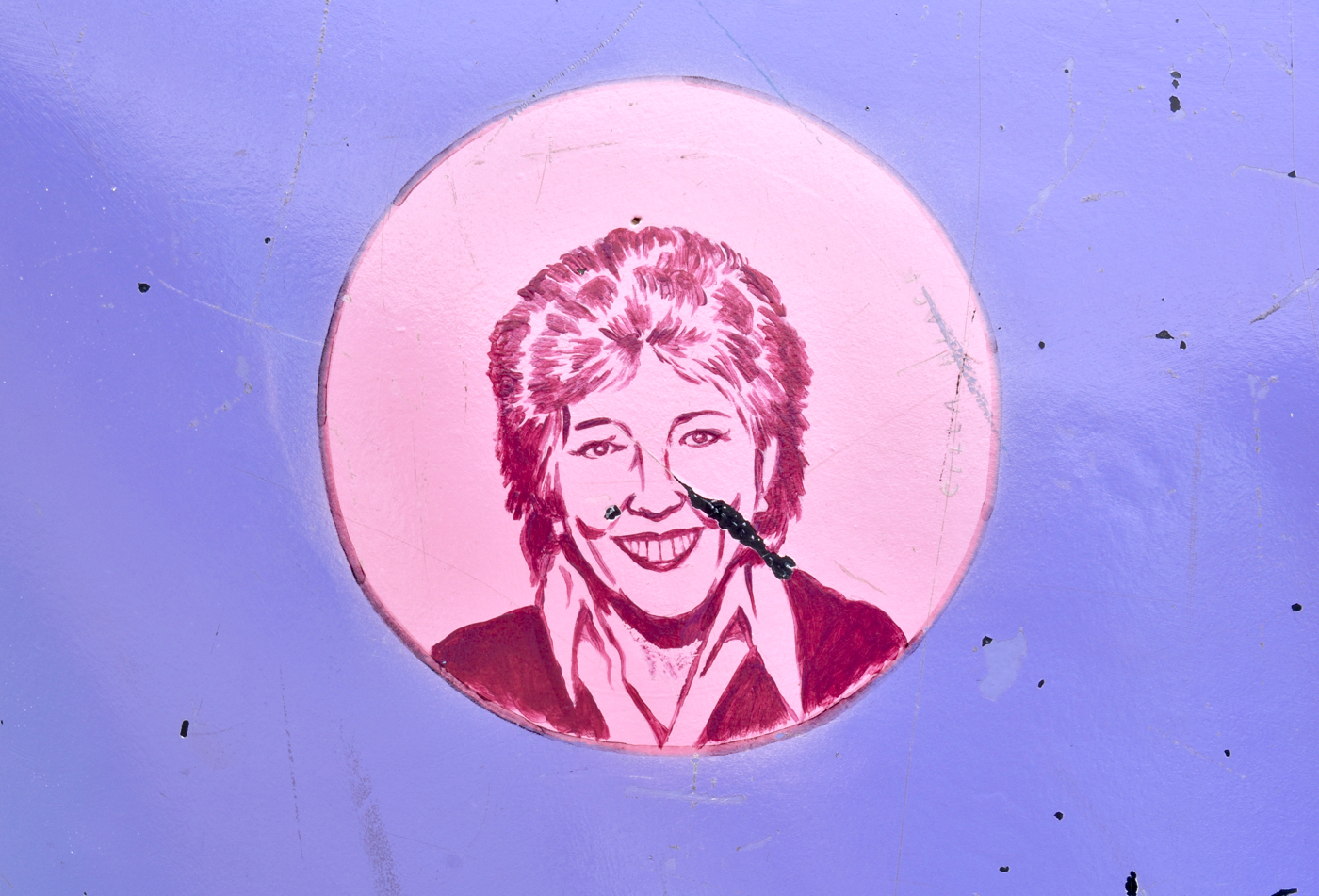 We had dinner in an Italian small plates restaurant called Bacaro. Luckily, they could squeeze us in on a packed weekday evening in July as it drew close to closing time, so no doubt this place is popular. It's from the locally revered Salt House group. We shared small plates from a pizzette to a coppa di Parma and Pecorino board. Paired with a couple of glasses of Montepulciano and Fiano, it was so satisfyingly delicious and simple.
The Baltic Triangle
An area full of towering old warehouses, reconstituted as apartment blocks and offices. Barber shops, craft beer stores and art studios line the streets, all a stone's throw from the banks of the River Mersey. There's still an industrial heart to this area though, with the new and the old fusing together to create what felt like a friendly community.
Afternoon tea in London, is the usual mix of perfectly formed crustless sandwiches and dainty scones. In Liverpool, The Baltic Social turns this 180º on its head with an Afternoon Punk Tea. Complete with 'dude food' savouries, moorish sweet bakes smothered in sweets and jellies and an ice cold teapot of a seriously stiff cocktail, the Ritz this is certainly not. It's nice, different, unusual and we're totally up for it. Click through to real our full post on Baltic Social's Afternoon Punk Tea.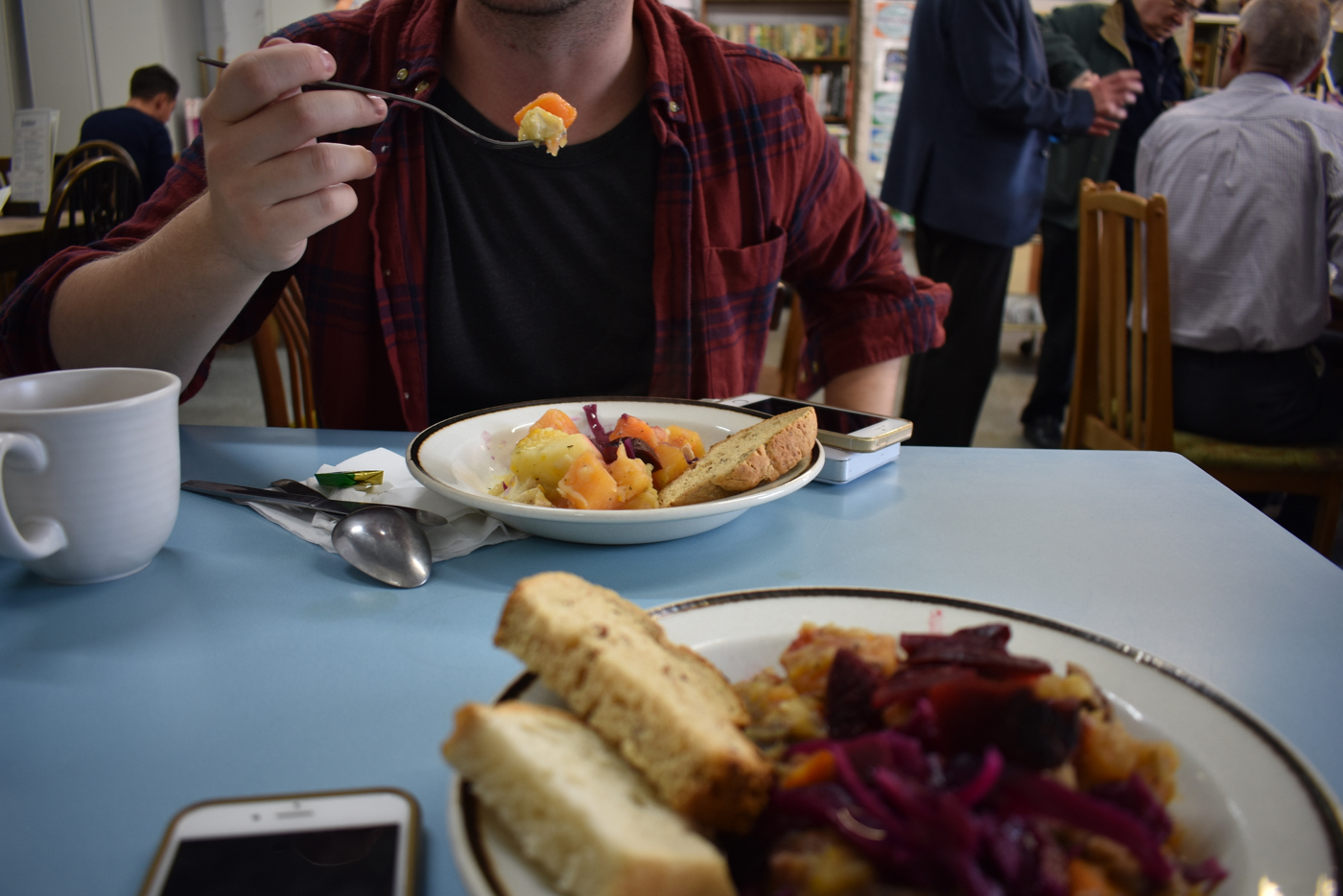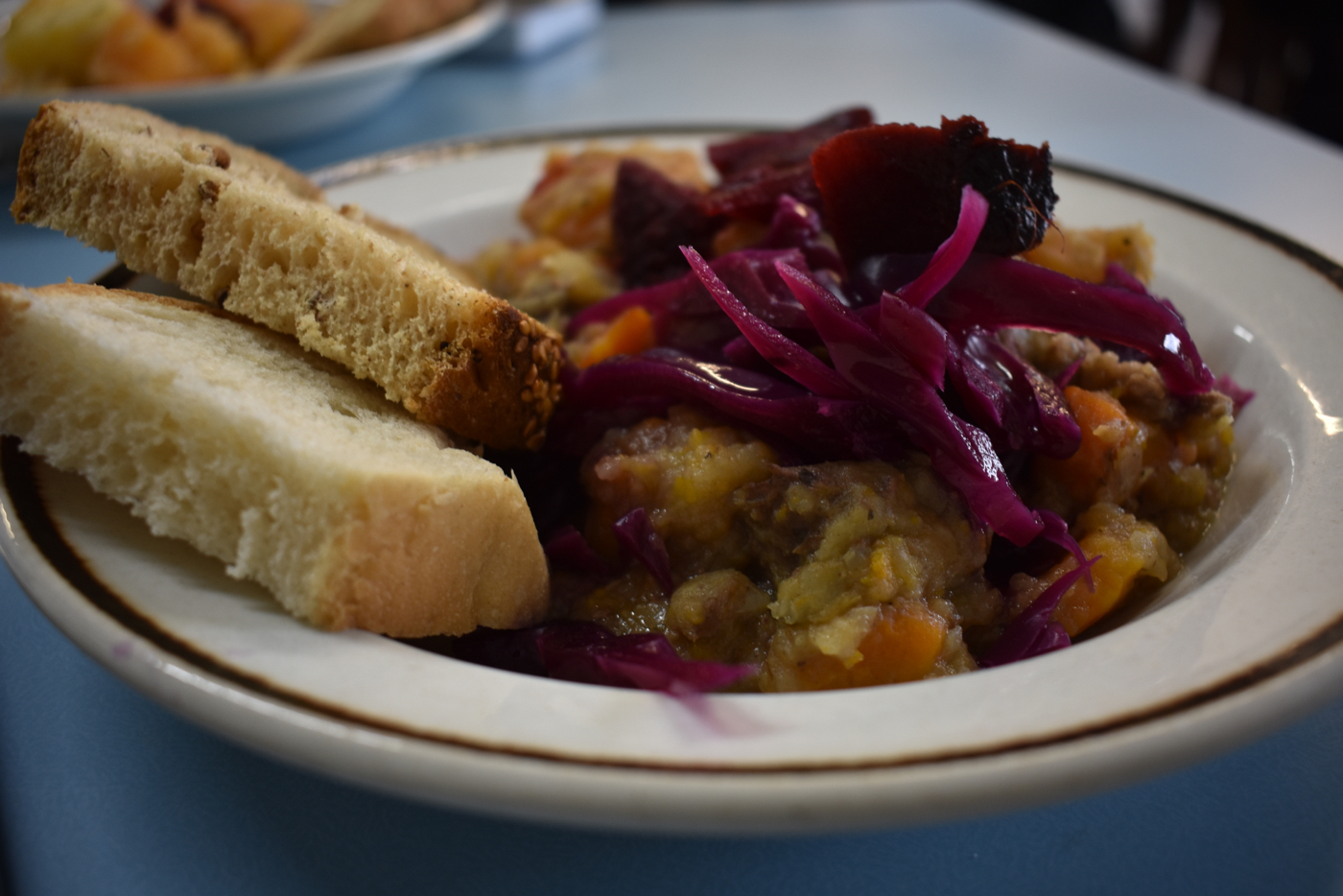 You cannot visit Merseyside without trying the quintessential local dish of Scouse. With Nordic origins from seafaring sailors, this dish is basically a staple in a Liverpool nan's house! We visited Fodder, a small cafe down the Baltic Triangle that feels like walking into a family's front room. Bric-a-brac adorns every space possible, and the menu is pure casual comfort food.
On a sideboard you'll find three slow cookers, each with a different variety of Scouse – traditional mutton, Liver Bird (chicken) and blind (vegan). For £9.95, you can help yourself to as much as you can eat, plus endless supplies of Yorkshire tea or coffee. If a quick bowl, topped with red cabbage and beetroot and buttery bread, is more to your fancy, it's only £5. If you want the whole 360 Scouse experience, which fodder pride themselves on, it's available for £11 and also includes a starter of peawack soup, and a dessert of Wet Nelly (as the menu says "the Scouse version of a fruit bread pudding"). You'll want to stay for hours in here, just for the warm hospitality of the staff and the homely vibe they've got going. 
If you're like us, and cannot resist a good and honest artisan bakery for a quick nibble and a coffee, you'll need to check into Baltic Bakehouse where you'll be spoiled for choice with bakes and treats; their pecan danish and doughnuts didn't disappoint one little bit on the day we visited. Baking is their thing, but coffee is taken super seriously too, with timers delivered alongside the french-press of daily-changing coffee varieties. Lots of local and unique specialist produce also fills the shelves, available to buy to take home.
Georgian Quarter
We made a beeline for a gin bar we had heard wonderful things about on one of the nights, but first we needed pre-soakage and sustenance. We jumped in a taxi and headed to Hope Street and grabbed a few small plates at a quirky little bar and restaurant called Pen Factory which was exceptionally cheap on a midweek evening. Then, we headed a few doors up to the great little townhouse bar known as Jenever, which is a dedicated gin bar with over 100 gins from around the world and specialist jenever serves too.
Set on the only street in the world with a cathedral at either end (!), this is the perfect place to spend an evening if you're a gin obsessive like us – we spent the time playing board games and chatting to the staff all about gin and Liverpool and it couldn't have been a better night!
Our time in Liverpool was so short in hindsight but we covered quite a bit of ground. It's definitely been somewhere that's blown us away, whether it's amazing small plates places or perfectly-formed coffee shops, it's the ideal city break!