On a recent trip to the wonderful city of Liverpool – our first, would you believe? – we stayed at The Richmond BW Premier Collection, an independently owned and run hotel with serviced apartments under the Best Western Premier Collection brand.
Housed in the Grade II-listed former Transport Department of Liverpool Corporation building on Hatton Garden, The Richmond building originally dates back to the early 1900s. Following a huge revamp a couple of years ago, it now has over 150 bedrooms and a collection of 52 individual apartments – we stayed in the latter.
Perched just off Dale Street, you'll find that "a right turn onto Dale Street" will be the beginning of practically all of your Google Maps directions (and our personalised Liverpool Google Map is at the bottom of this post, pin-pointing our favourite places to discover on a 48 hour trip to Liverpool or click through to our full feature on it) as it's one of the most centrally located an best value hotels in Liverpool.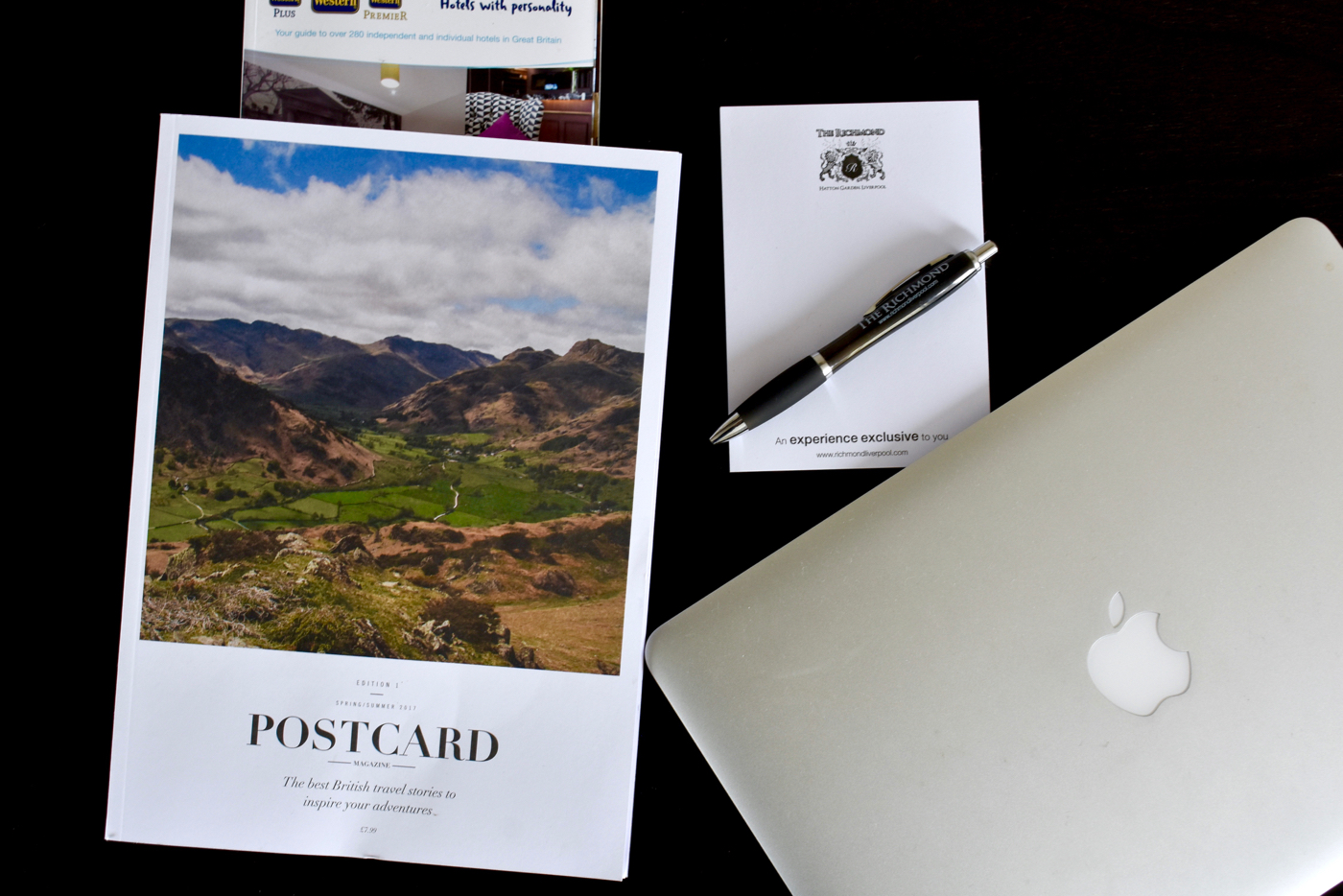 We stayed in one of the newly renovated top floor business king suites, complete with lush marble-decked bathrooms with expansive bath-shower and vanity wash station, and a lounge area with flatscreen TV, work station and comfortable sofas and armchairs.
The very welcome addition of a balcony was perfect for working away – the wifi is fast and free – or having a glass of something nice under Liverpool's bright blue skies (we stayed in July). Top tip: order a cold beer or glass of bubbles from the bar to your room if it's a nice day and enjoy it en balcony – you won't regret it!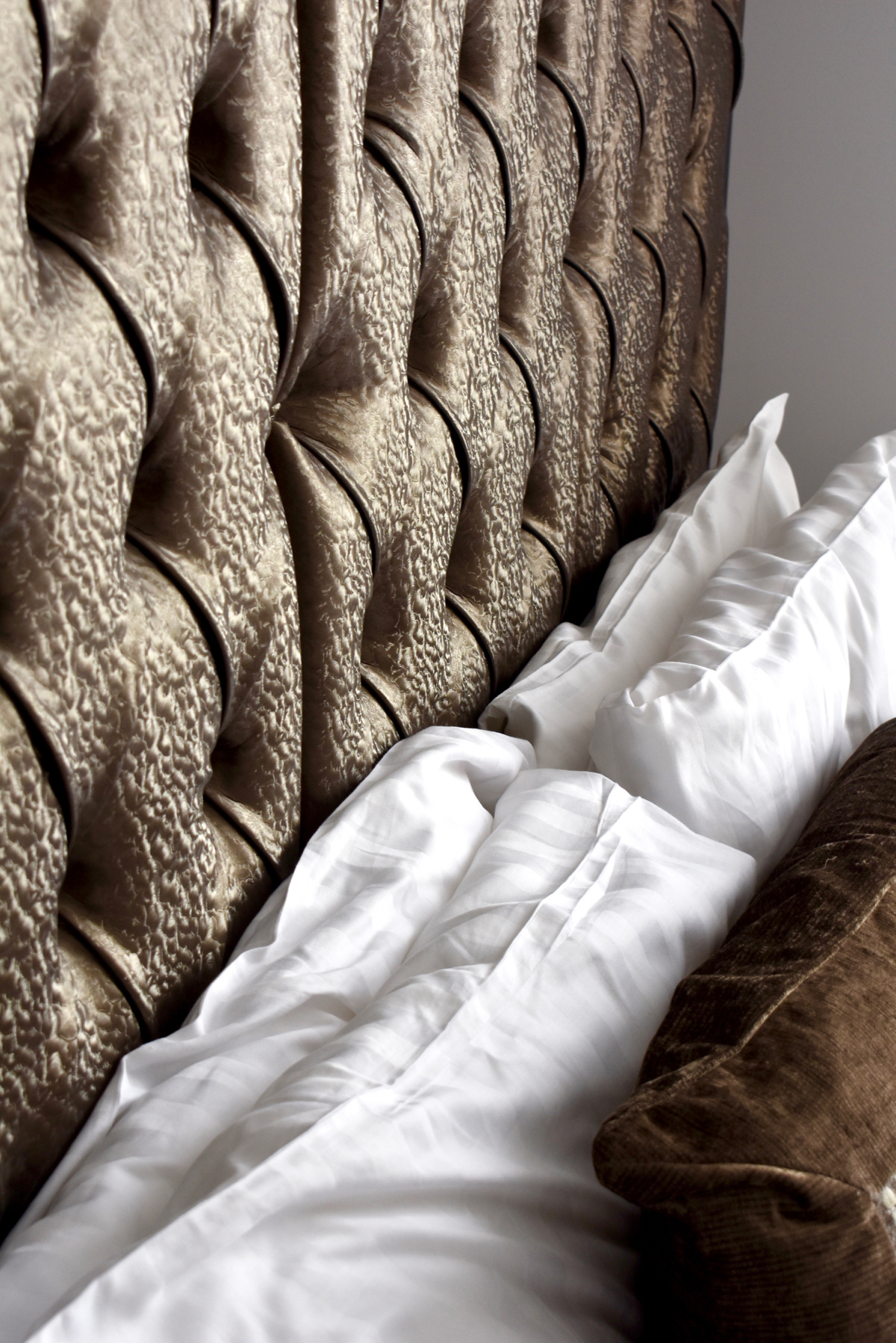 Now, to the bedroom area, which had *the most* comfortable bed ever. High off the floor with a spongy, sink into-able mattress topper and really cosy bedding, it was a nightmare to tear ourselves out every morning. We stayed for two nights and because it was a research trip, we had to force ourselves out early each morning to explore – we could have spent 'til at least 11am wrapped up in this cloud. Worth staying for the beds alone, if you ask us!
Don't fancy heading out to eat? Stay in and whip up a storm, or treat your sweet to the scent of breakfast cooking as they wake up. The well-equipped kitchen includes a four-ring induction hob, spotlessly clean oven/grill, a spacious fridge, cutlery, delph and all necessary utensils and cleaning accoutrements all to make sure your stay has that real home from home feel. It's a seriously useful addition whether you use the kitchen or not – a lovely luxury in itself just having the option. Plus, there's a well equipped Tesco Express a minute's walk away and also a large Marks & Spencer about five minutes' walk further into the city centre on Church street.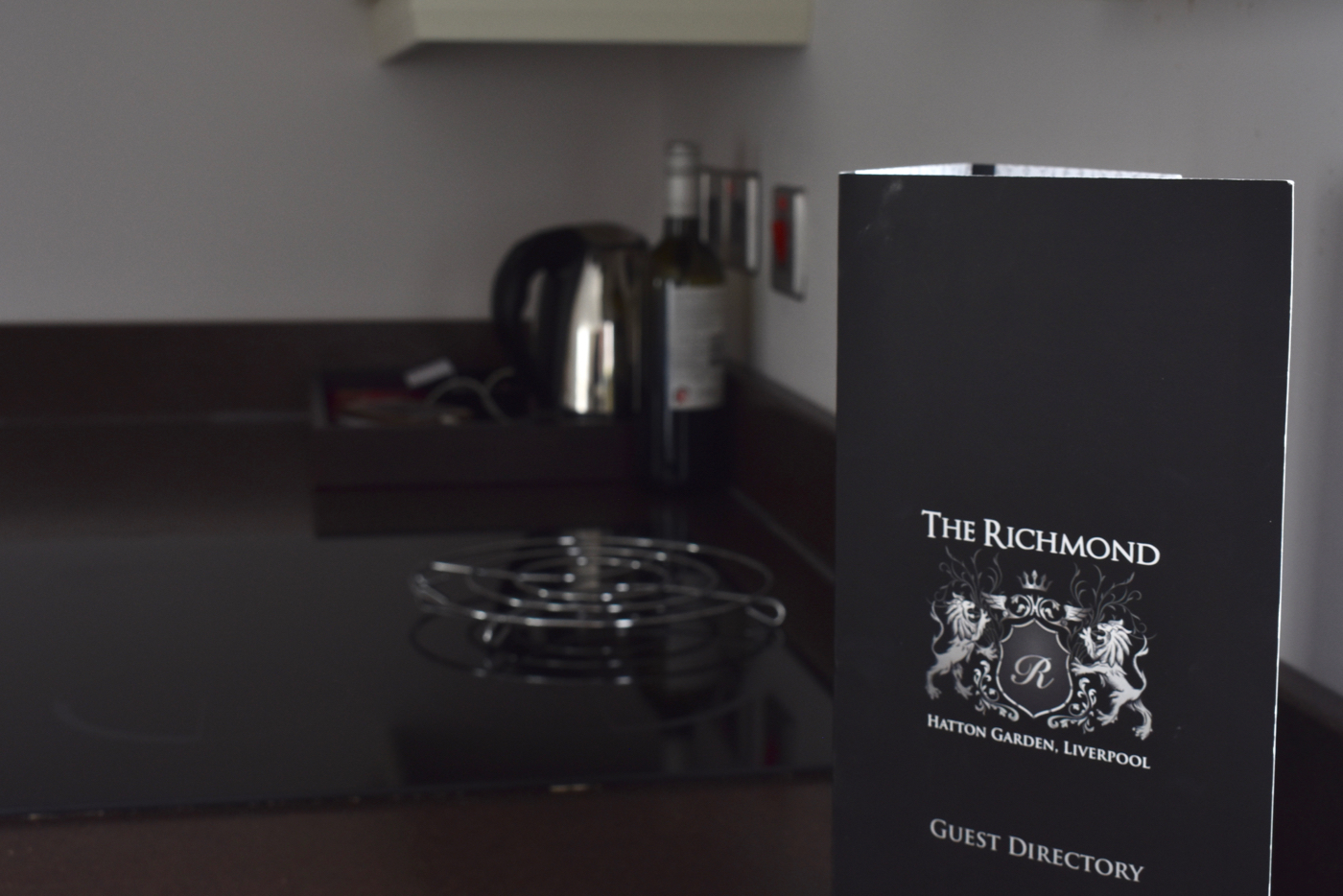 Don't you hate when those little luxuries which should really be hotel room essentials aren't included? A sturdy iron (with ironing board), nice wooden hangers, fluffy robes and slippers? FRESH MILK in the mini fridge. Well, here all of the above was included as standard and made our stay all the more luxurious. They may not be necessities, but when you don't have to ring down to request and don't even have to ask in the first place, it makes having these little added extras at your fingertips all the more special.
Breakfast is your standard hot and cold food fare, a fitting fill-up before a day spent exploring the city and we didn't get time to try the restaurant or bar itself so can't recommend anything there unfortunately – but the room service menu looked like it had lots of nice options.
We'd never been to Liverpool before and The Richmond was seriously perfectly placed for us to explore the city. You'll see when you click in to our 48 Hours In… Liverpool guide that we truly ate, drank, walked and saw the city but after only scratching the surface, we're itching to plot a return!
Disclaimer: We stayed as guests of The Richmond, BW Premier Collection in a complimentary capacity as we were commissioned by their PR agency, Brighter Group, to create some content for the Best Western brand about Liverpool. Opinions are of course our own and we'd definitely stay here again.