As much as we love London, we do have a love for other cities in the UK.
Let's talk about one of them for a moment. Perhaps it's because of its similar latitude to Dublin or maybe it's because we begrudgingly watch Coronation Street so much; Manchester is one of our favourite places to pop along to when we have a day or two spare. A friendly, less hectic city, Manchester can easily be explored by foot in a couple of hours (much like Dublin), all the while eating and drinking in great bars, cafes and restaurants, in particular around the buzzing Northern Quarter, so we wanted to share some more of our favourite places…
The 'Gay Village' is the epicentre of one of the UK's biggest gay pride festivals but where other capitals and large European cities embrace the pride flag for a week or weekend once a year and the gay scene lingers within the souls of select and dispersed premises, Manchester's Canal Street is a year-round celebration of LGBT life, sitting staunchly inside the city centre.
The heart of the gay scene, Gay Village is a welcoming strip running parallel to the Canal that's filled shoulder-to-shoulder with bars, restaurants and hotels which spill out onto large terraces when the sun both comes out and goes down.
Made famous by the iconic cult classic Queer As Folk, it was also a well-documented pillar of the community in Russell T. Davies' more recent exploration of the Manchester gay scene, Cucumber Banana Tofu.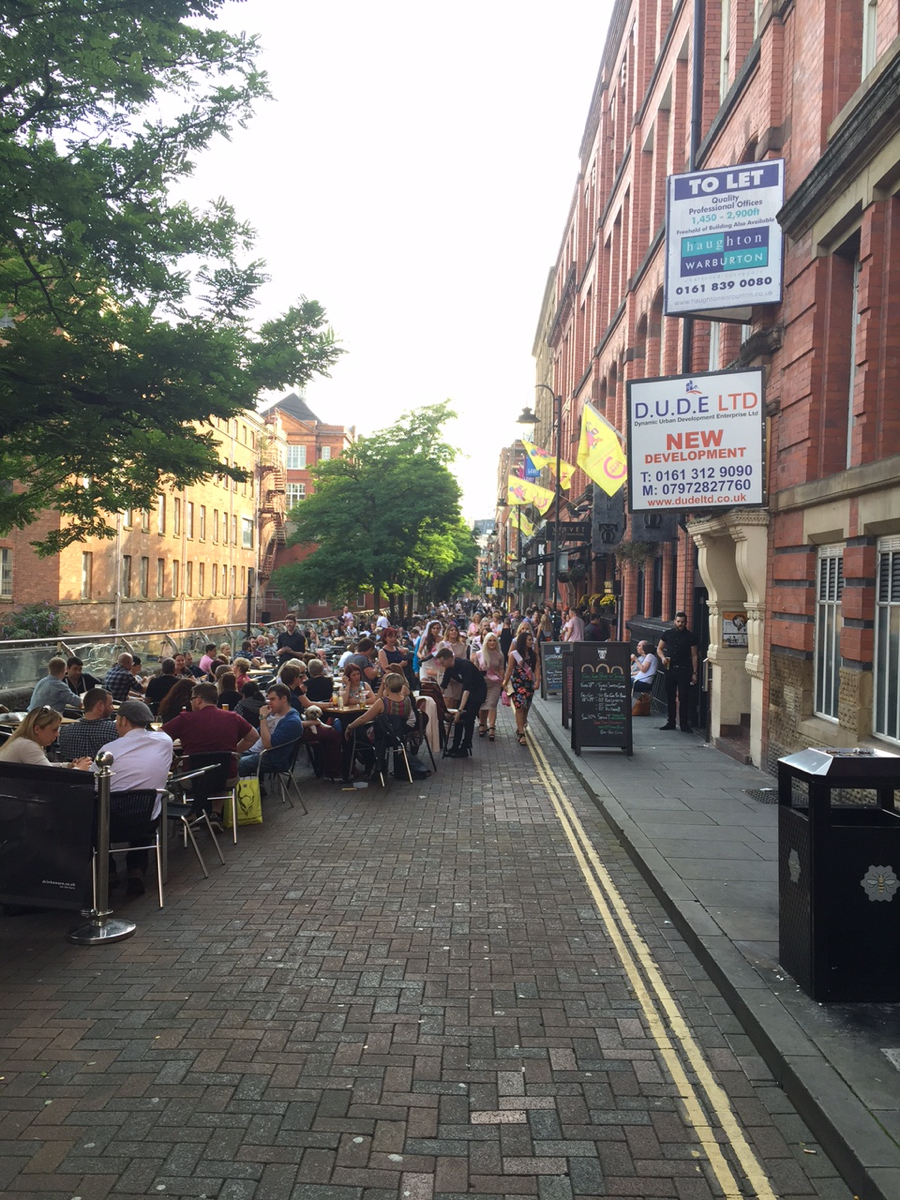 First the gays made their mark, then came the fag hags (a term we use endearingly), later came hen parties and now straight couples (and singles) even enjoy raucous nights and comfortable, casual convivial drinks in this fun-filled part of town.
We're not scene queens by any stretch of the imagination, so naturally our guide looks beyond the confines of the gay scene and draws upon various LGBT nuances across the city.
Eat
Richmond Tea Rooms, catering to LGBT and ally alike, offers a selection of afternoon tea options in its dining room styled like the set of a Tim Burton film. With breakfast, simple sandwiches and cakes, the star is the afternoon tea where a number of options include the Gentleman's Tea with sausage rolls, eccles cakes and mini fish 'n' chips to the more traditional Queen's Tea with sweets and savouries, scones and sandwiches.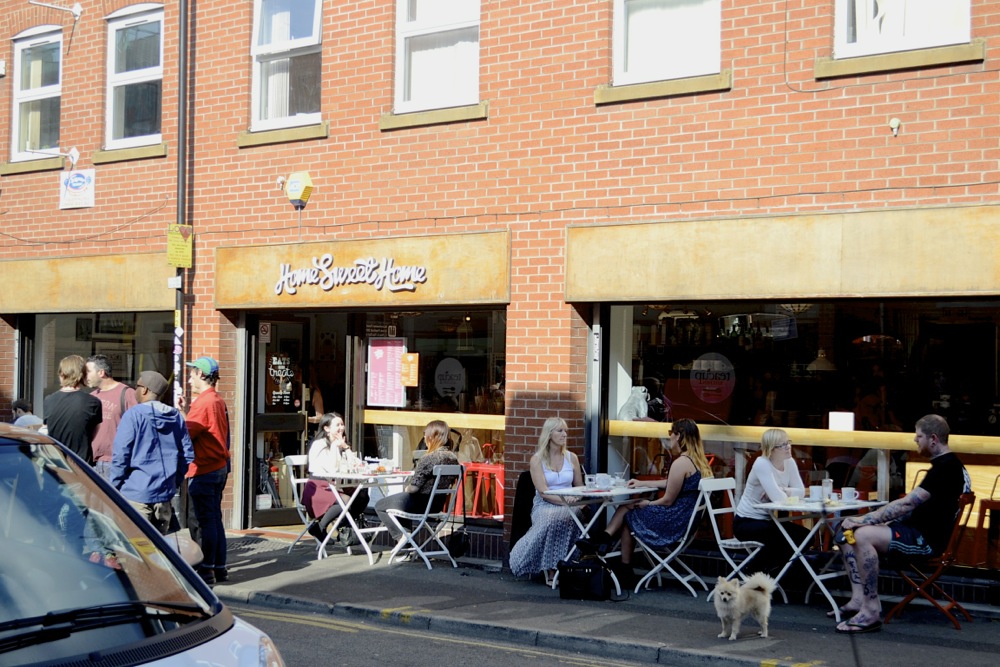 Comfort is king at Home Sweet Home, a quirky, mismatched but modern milk bar located along Edge Street. The biggest draw is the wide selection of camp cakes, bedazzled with over-the-top icing, garish glitter and cutesy sparkles and adorned with barbies, edible characters and traditional sweets, but the American-style grub that fills a lengthy menu is also well worth sampling for a casual dinner or a mighty weekend brunch.
Follow Charlotte O'Toole's colourful BakeORama Instagram profile for a little visual taster of what's available at the daily-changing cake counter.
Soup Kitchen, a spot we've written about before, but which we always return to for a casual, no-frills lunch that's seriously satisfying and affordable. Grab a pint, tuck into hearty soups, deep-filled sandwiches and Jamaican favourites like jerk chicken or curried goat and set yourself up alongside the communal benches or high bar stools.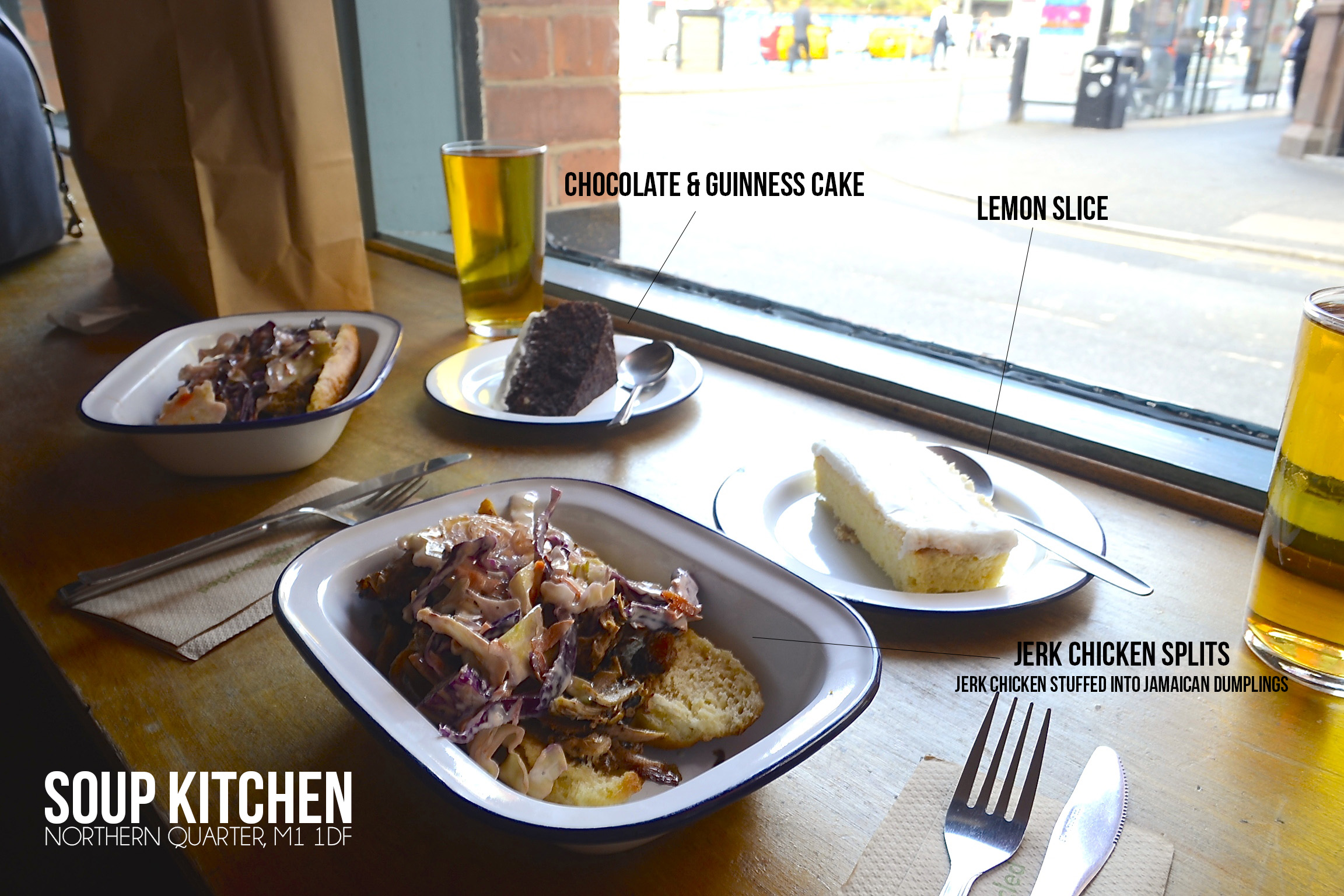 Great music, a brew selection to rival some of the best pubs in the city and ultra-friendly staff have made us return on every single trip and we're already planning our next meal!
Drink
Velvet, one of the beacons of Canal Street, comprises a restaurant, bar and hotel – having added opulently designed rooms above the space just over five years ago. Head here to kick-start the night at one of their happy hours, where cocktails are almost too affordable and there's a choice of comfortable, kitsch lounge seating or group tables on the outdoor, uncovered terrace.
New kid on the block is Kiki – the gay children's slang for 'gossip' – offering fun theme nights and great music. Another stalwart of the street (for the past two decades) had been Taurus, which closed abruptly earlier in 2015 and signalled the departure of the founding duo. Re-opened later in the year under new management, the popular venue has been stripped back to its industrial roots, inspired by the trendy areas of Spinningfields and the NQ, with a heavier focus on dining and casual drinking. Taurus Bar & Kitchen, as it's now known, is fresh-faced, cool and contemporary – great for a late dinner with drinks.
Coffeehouse North Tea Power on Tib Street is the benchmark for a great cuppa joe in Manchester city centre. This award-winning café can't be bestowed with enough accolades and continuously knocks out slick coffee, unique blends and impressive latte art alongside homemade cakes and fresh sandwiches, serving from morning 'til evening every day of the week.
Shopping & Culture
We particularly love the area in and around Oldham Street in the heart of the Northern Quarter, where you will find Piccadilly Records for music, Oxfam Originals for vintage and Afflecks – an eclectic arcade of alternative stores, ever-changing boutiques and pop-ups. Oi Polloi is also a dreamy curation of fantastic menswear (arguably the best in the north of England) and has recently ventured down south, so it's well worth a lengthy browse.
Magma stocks a wide selection of unique, rare and limited-run magazines as well as gifts, quirky novelties and books covering music, fashion, travel and food. We've often grabbed one or two of our favourites, like Lucky Peach, Intern, Kinfolk or Fantastic Man.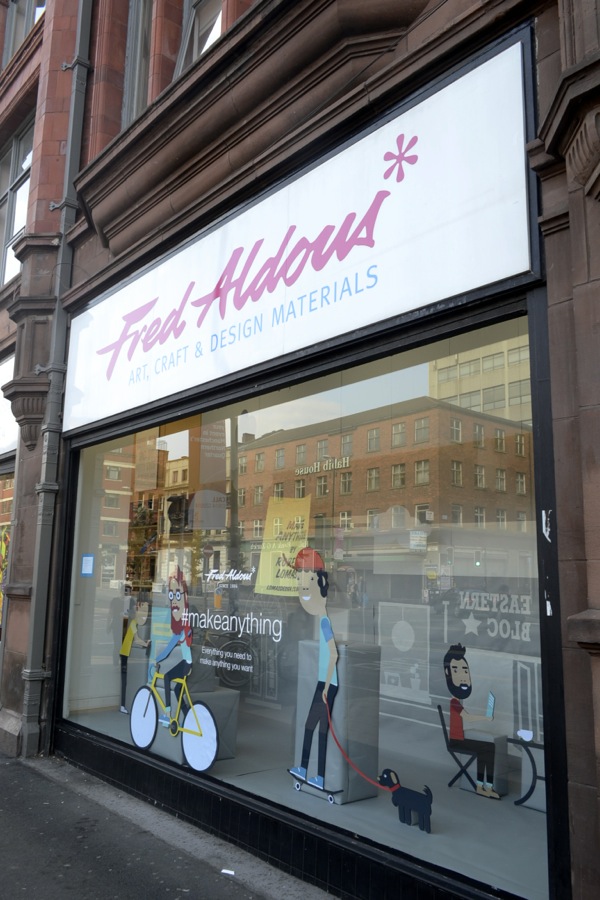 Around the corner you'll find Fred Aldous, a three-floor emporium of all things art, craft and stationery. From canvasses and paper of all weights, shapes and sizes to designer pens, funny novelties and useful home bits – you're guaranteed to find something here to stir your creative juices. We've happily lost an hour or two in here just browsing the dizzying array of products.
An institution in its own right, the Cornerhouse was a fantastic cinema and events space, often screening LGBT films and fascinating documentaries and films from independent, arthouse and world productions. Now, it's moved location and been brought into HOME, a bright and shiny new theatre company with screens, ample spaces for theatre and exhibitions and a café.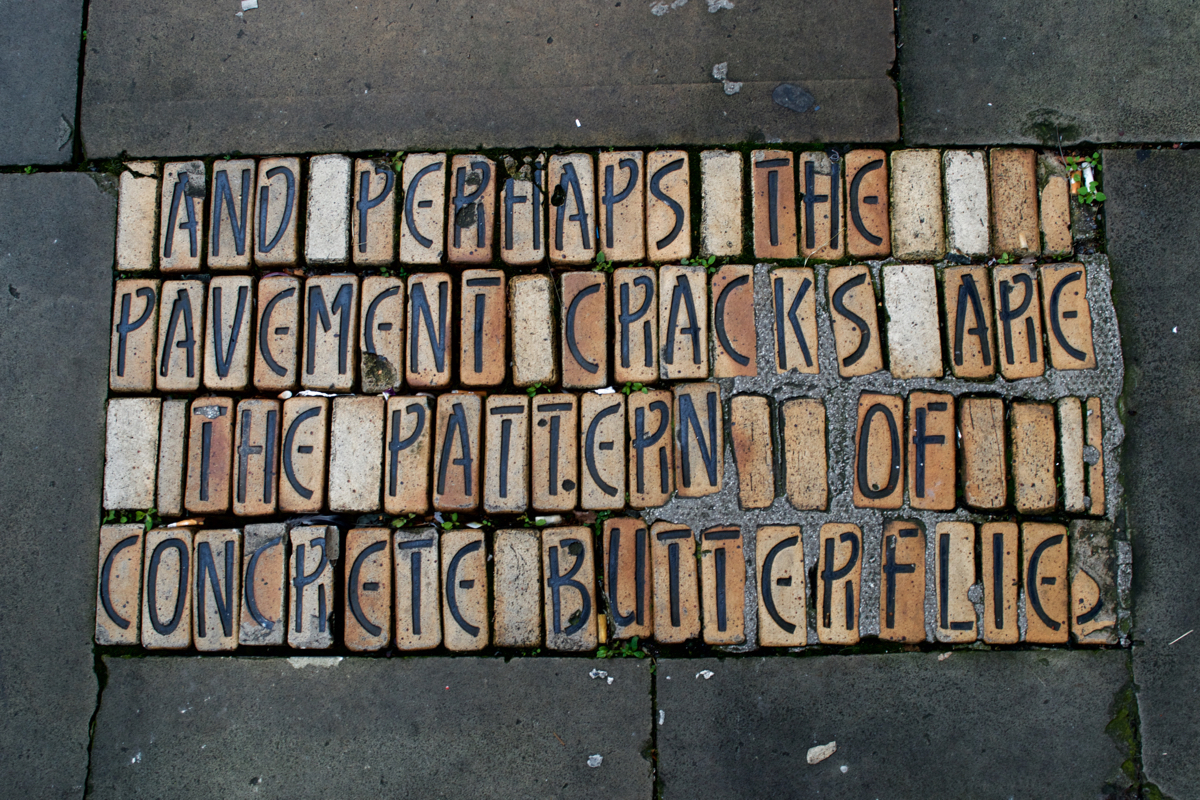 Stay
Our most recent trip was spent at the Park Inn by Radisson*.
Located just behind Manchester Victoria station, easily distinguishable by its cube shape and unique black colour. Just outside the city centre, it's a five to ten minute stroll to the thick of the city centre and is a perfect base to jump between the Northern Quarter, Spinningfields and the central shopping precinct around the Arndale centre and Town Hall.
The hotel is spacious, modern and comfortable with contemporary interiors, a fantastic breakfast spread and also boasts a spa and pool. Luxurious larger-than-average beds are cloud-like to sleep on whilst the bathrooms are large, well-lit and impeccably clean. Brand new Smart TVs, free high-speed Wi-Fi and a 12pm check out, what's not to love?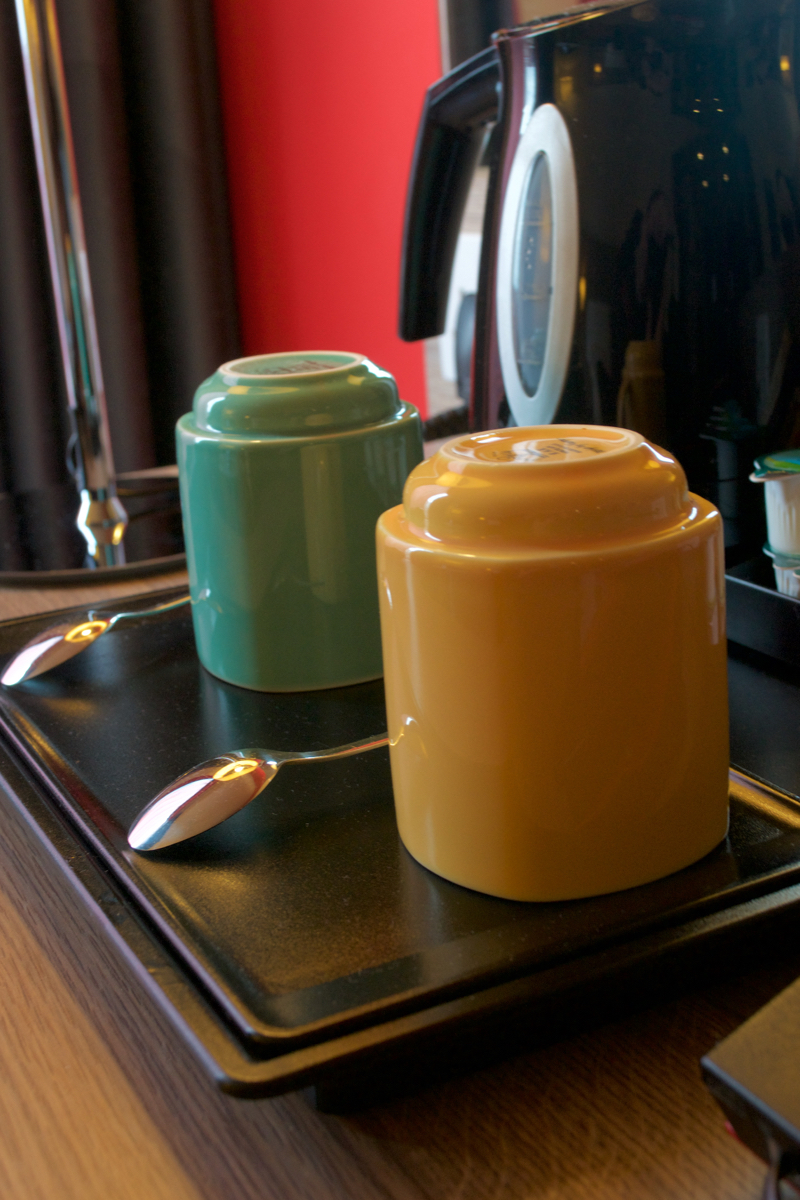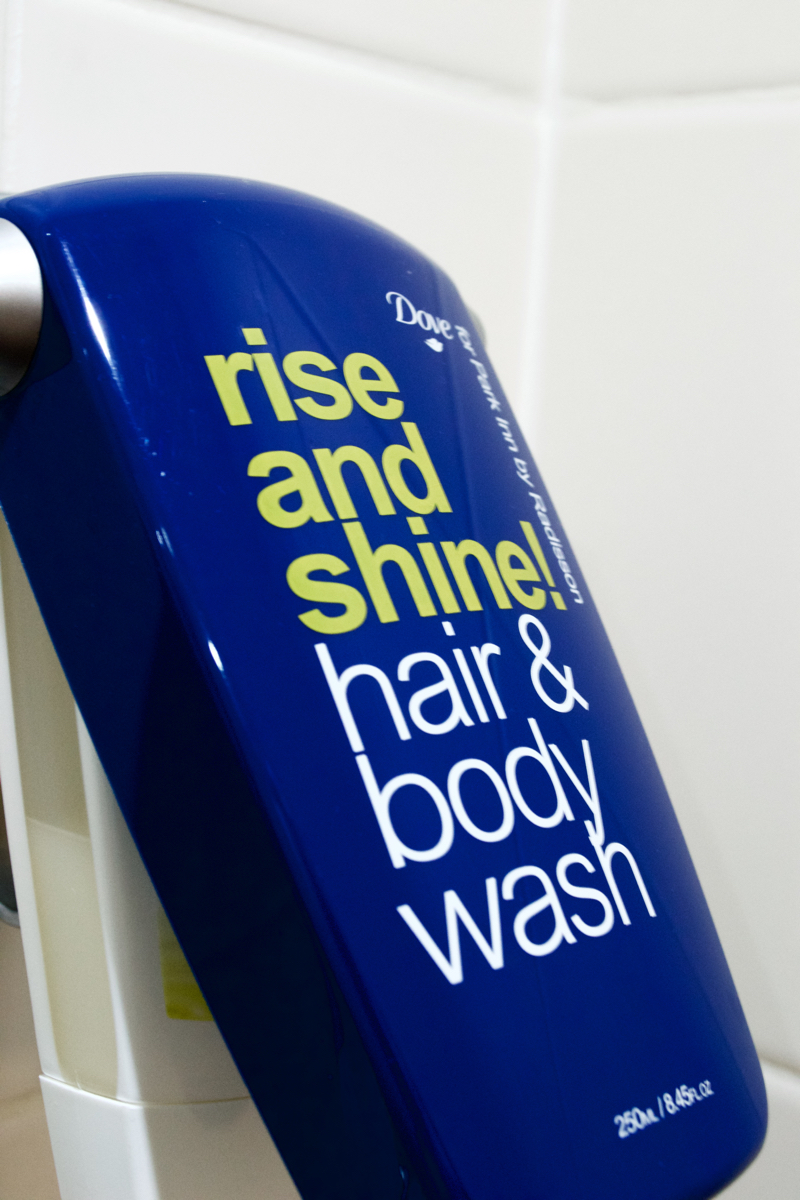 Metroshuttle operates a completely free bus service within the city centre every day running on average every 8 – 12 minutes. MetroShuttle 1 connects nearby Victoria Station with Deansgate, Chinatown, Piccadilly Gardens, Northern Quarter and Portland Street (the closest stop for Canal Street). The hotel is also about a 30 minute trip by car or train from Manchester Airport.
Canal Street has a scene guide, published monthly, detailing events, changes and exciting happenings in the Gay Village. Manchester Pride is held on the last weekend of August annually.
*We stayed at the Park Inn as guests of the hotel and were offered one night's stay as a complimentary perk, however our suggestions, opinions and writing in this guide come from personal experience and private opinion. We were not asked to review, or favourably endorse, the hotel.