Full disclosure: we've been known to watch cookery shows in the gym. Yes, we're gluttons for punishment, but why else would they put TVs in front of cardio machines?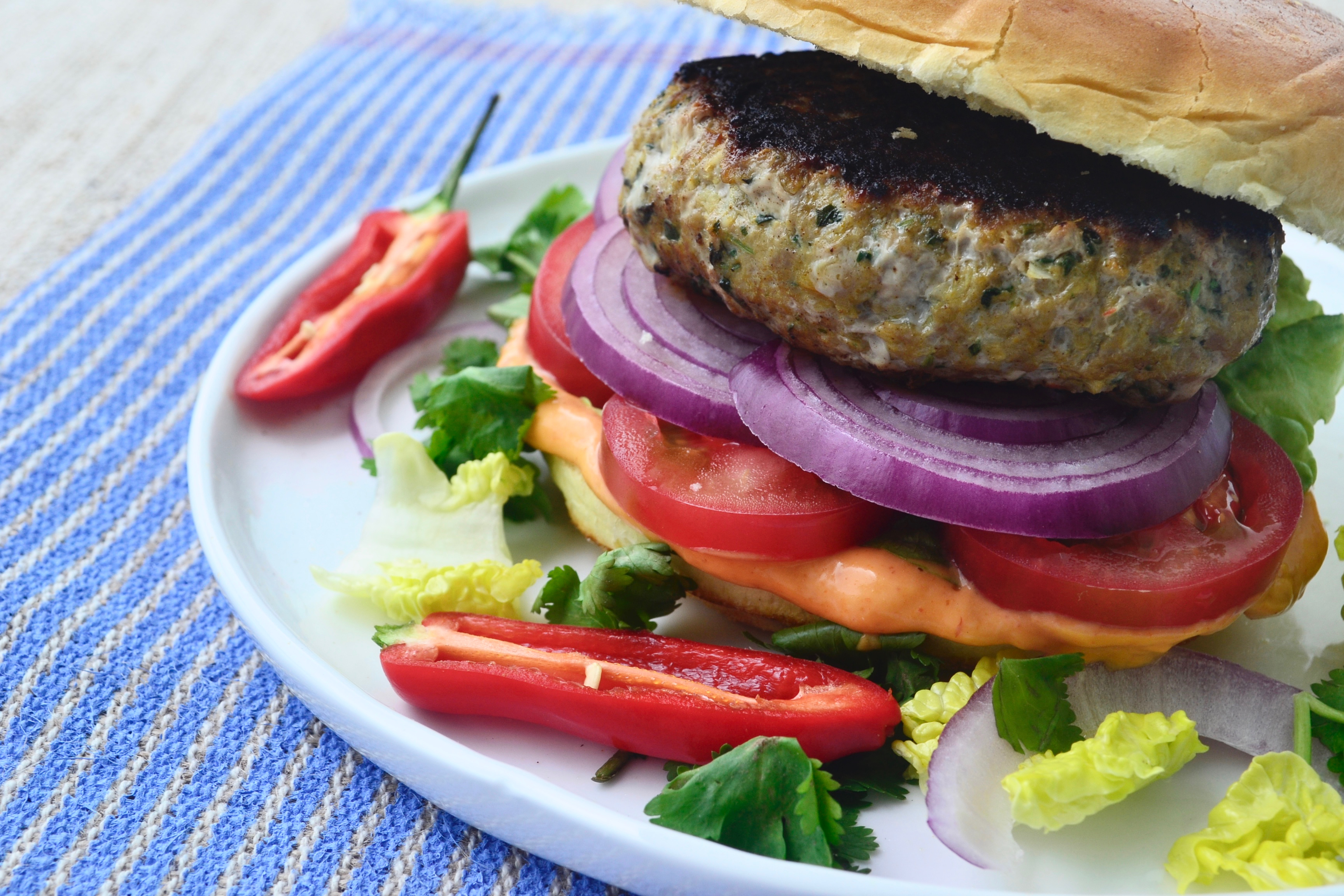 Some spin to sport or work up a sweat mesmerised by music videos, but give us a cookery channel and we're set. Only problem is it's usually fried chicken, rich cakes and towering burgers they're demonstrating how to make, so you can guess what we crave afterwards!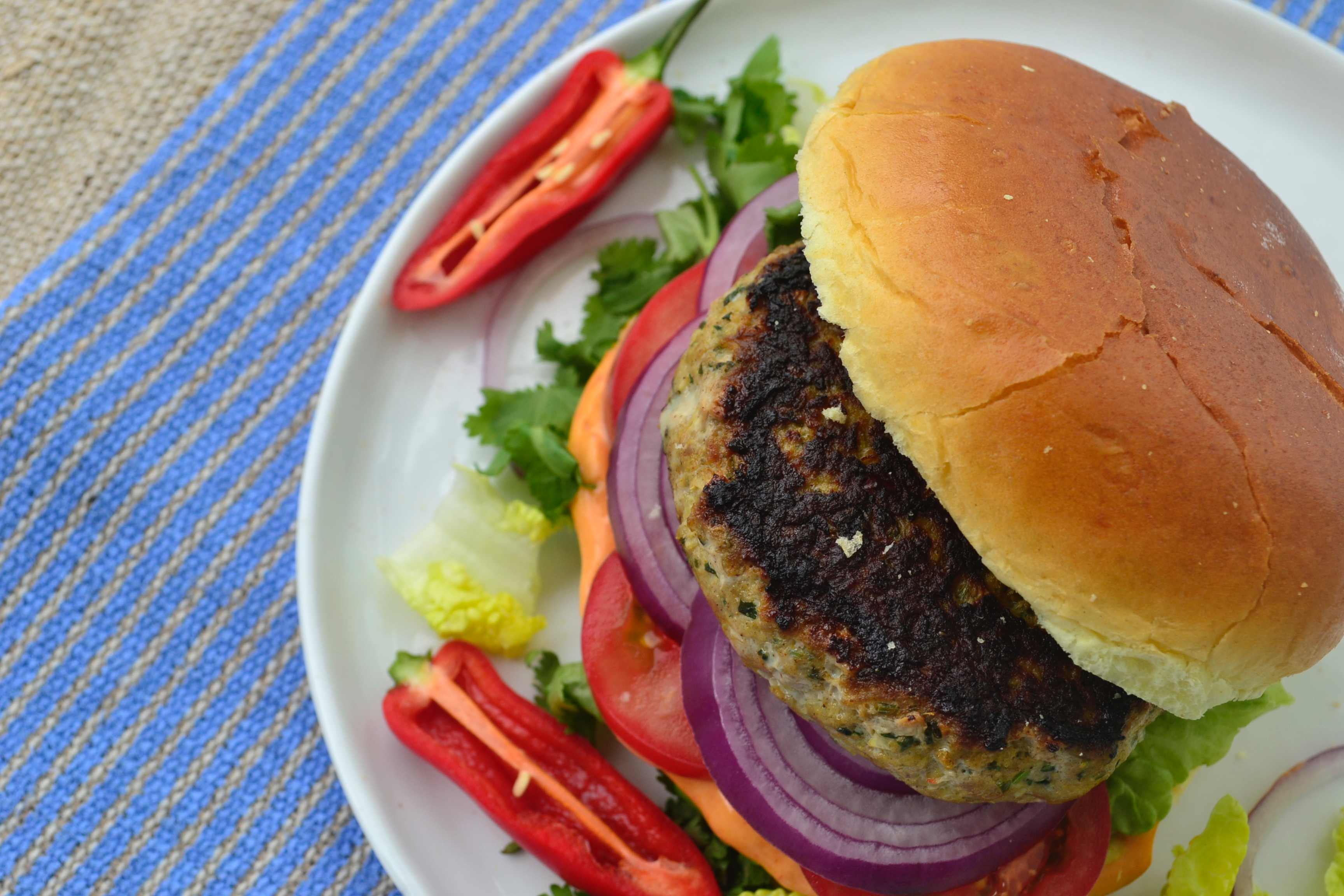 We've devised this lean, speedy and spicy turkey burger that's the work of absolute seconds to get that necessary protein, carb and fat hit in the most delicious way following an intense gym sesh.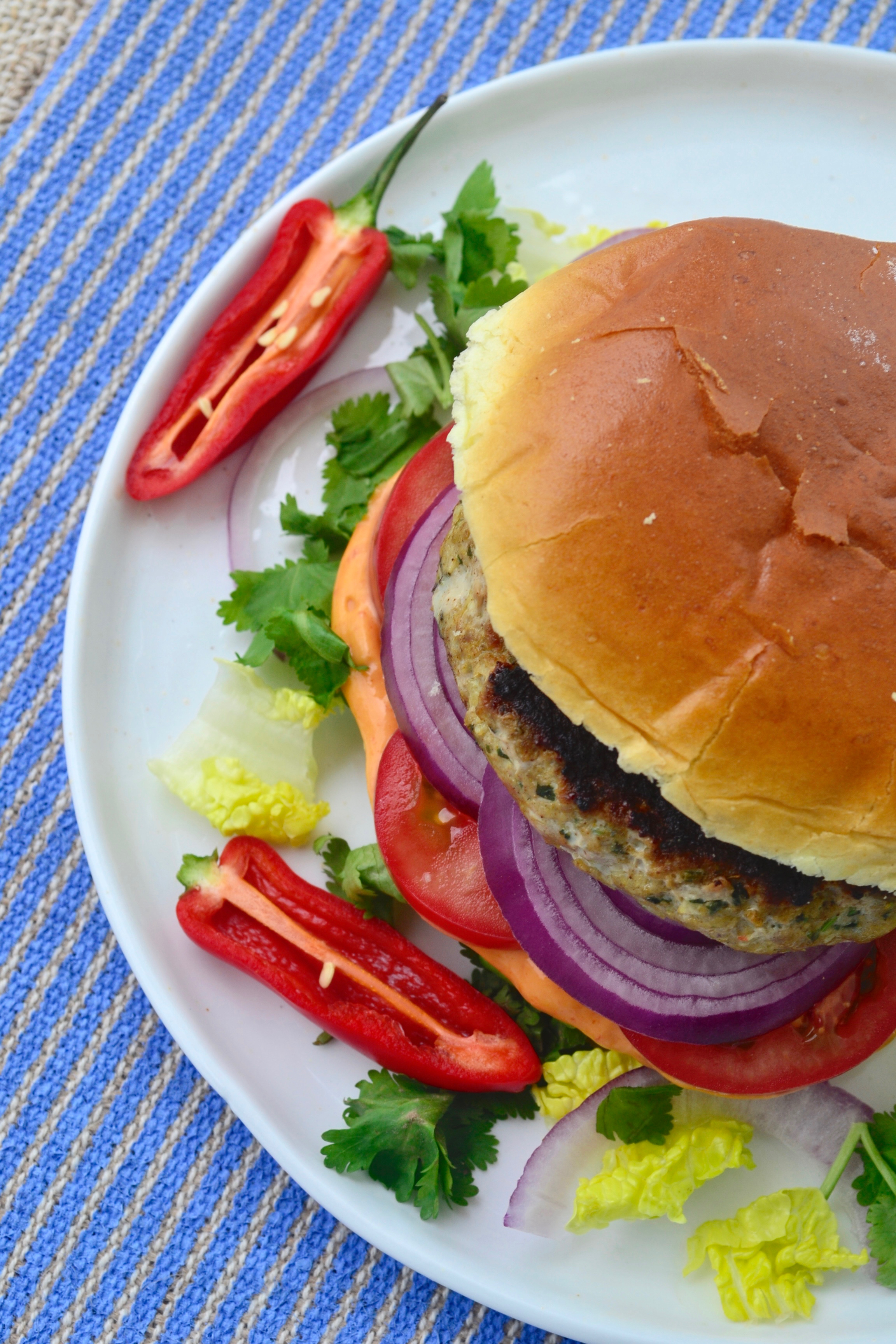 Spicy, Lean Turkey Burgers
Serves 2
250g turkey mince

2 brioche burger buns

1/2 a red onion and 1/2 a lime (peel removed)

1 small red chilli

1 large garlic clove

1/2 tsp each salt, pepper, dried ginger, turmeric

Handful each of fresh mint and coriander

1 tsp each Nam Pla (fish sauce), sesame oil, soy sauce

Sriracha hot sauce and mayonnaise

1/2 tbsp coconut oil

(optional toppings: gem lettuce, beef tomatoes, kimchi)
1. Blitz the mince in a food processor with the onion, garlic, spices, chilli, herbs, lime and fish, sesame and soy sauces for a minute until pulsed, then shape into two large, thick patties and chill in the fridge for 30 minutes (or prepare prior to your gym session!)
2. Heat the coconut oil in a heavy pan on medium-high heat and fry the turkey patties for 2-3 minutes a side, then leave to rest whilst you very lightly toast the buns and prepare your toppings of choice.
3. Finally, make the hot mayo by combining 2 tbsp mayonnaise with 1/2 tbsp of Sriracha (available in most big supermarkets and Asian grocers) and then assemble your burger as you like!
This recipe for turkey burgers originally appeared in Gay Times Magazine, where we're the food columnists with a monthly recipe. Do follow GT on Twitter, Facebook or Instagram and subscribe to the magazine if you like!