Traditionally made using mutton or hogget, which are gamier-flavoured meat from slightly older sheep, lamb is far more accessible for this traditional Irish recipe, which takes its name and heritage from the West Kerry town we're so fond of.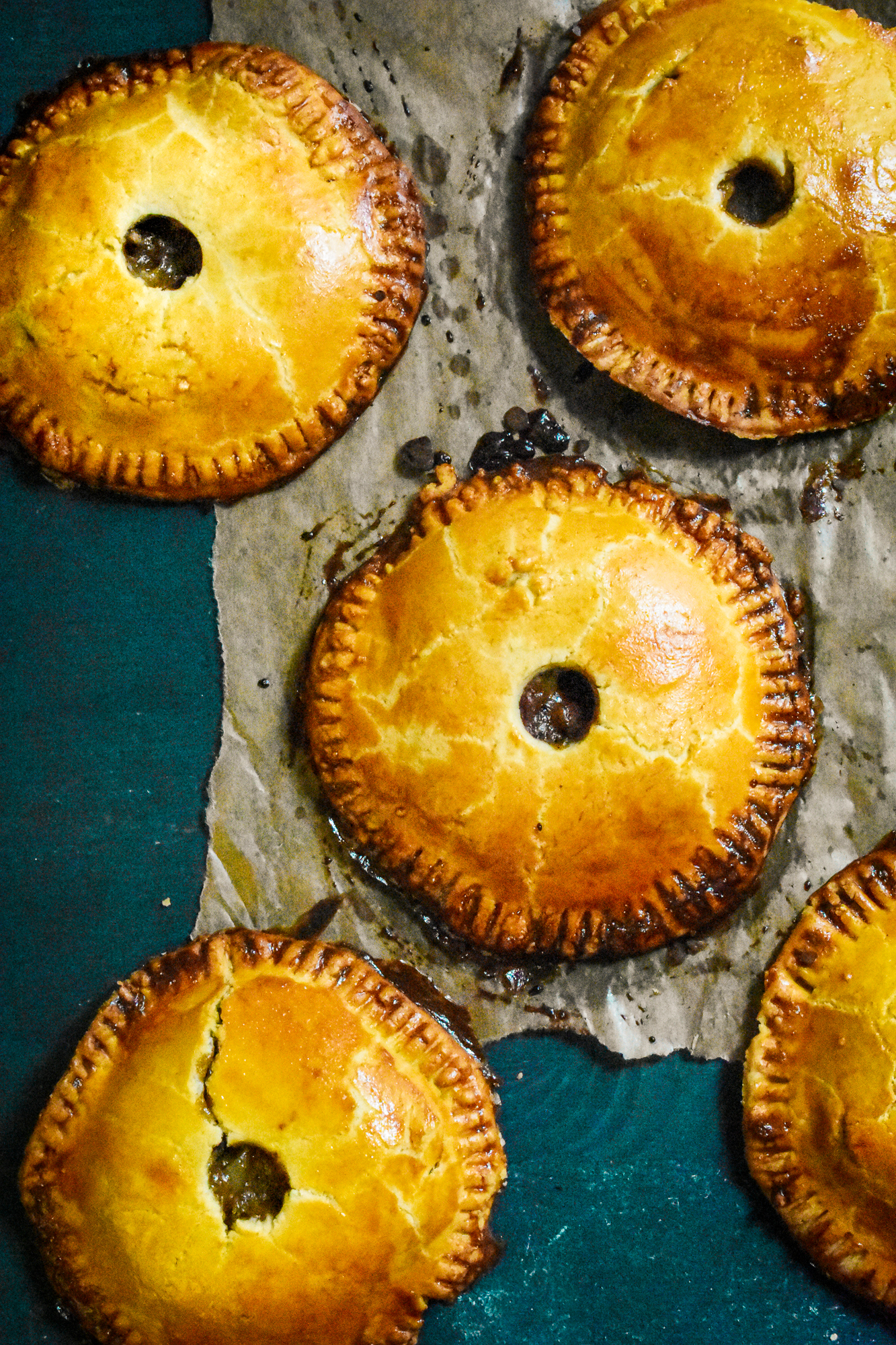 We had these for the first time down in Dingle at a pop-up at An Gailearaí Beag from the Ceann Síbeal Hotel's kitchen in Ballyferriter, served with a lamb broth on top, and we couldn't get enough. Since it's a fair trek from where we live to Dingle, we craved them so much we went about figuring out how to make them and arrived at this recipe which truly celebrates the delicious flavour of lamb and is created as part of the Try Lamb campaign 2020.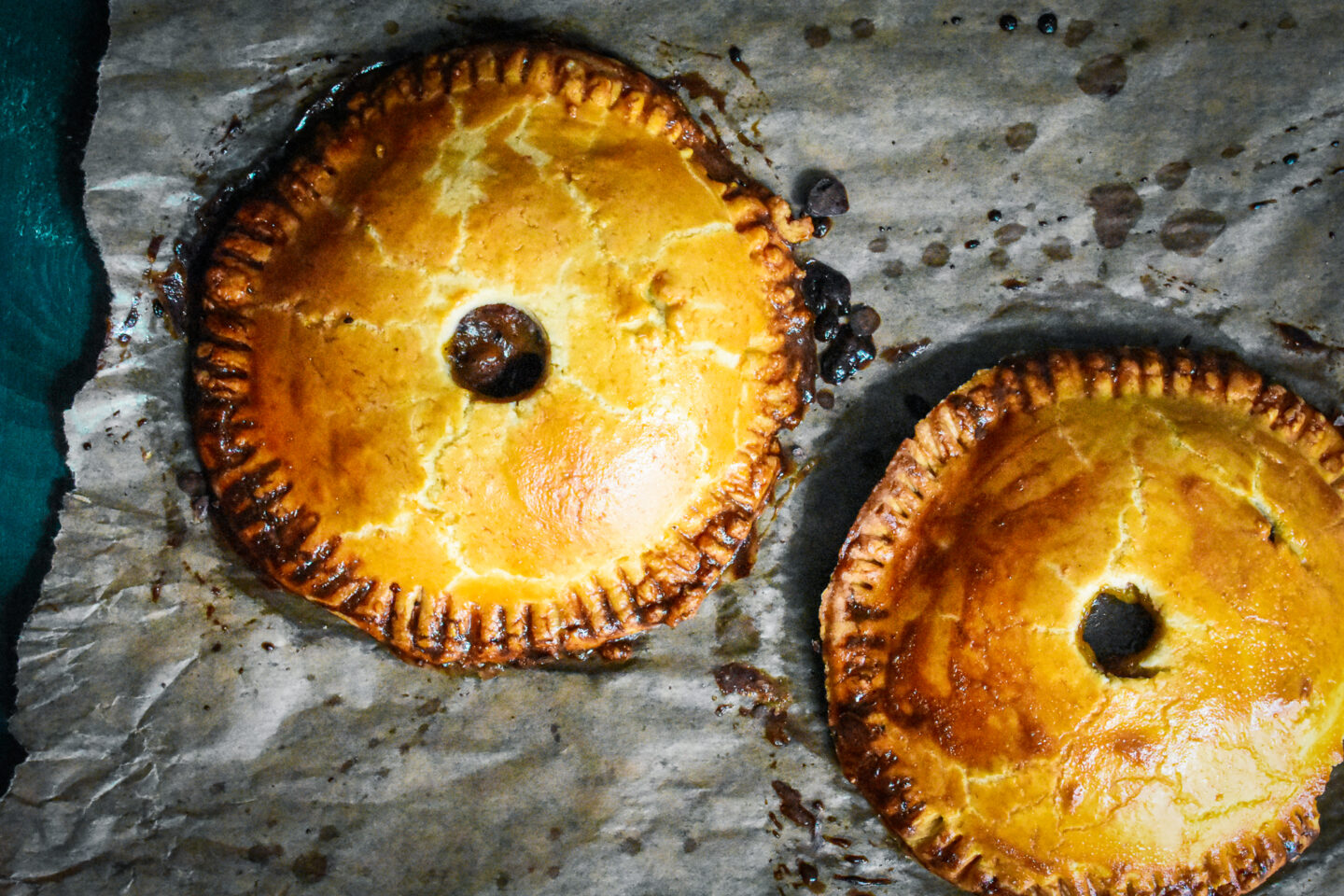 Making the pastry from scratch is a little extra step that we'd suggest but it's not entirely mandatory, and whereas traditional pies like these used lamb suet, the more accessible butter is used here. There's a particular way to encase the pastry pies, sort of like a pasty, that we haven't mastered yet so using the humble fork will see you right, here!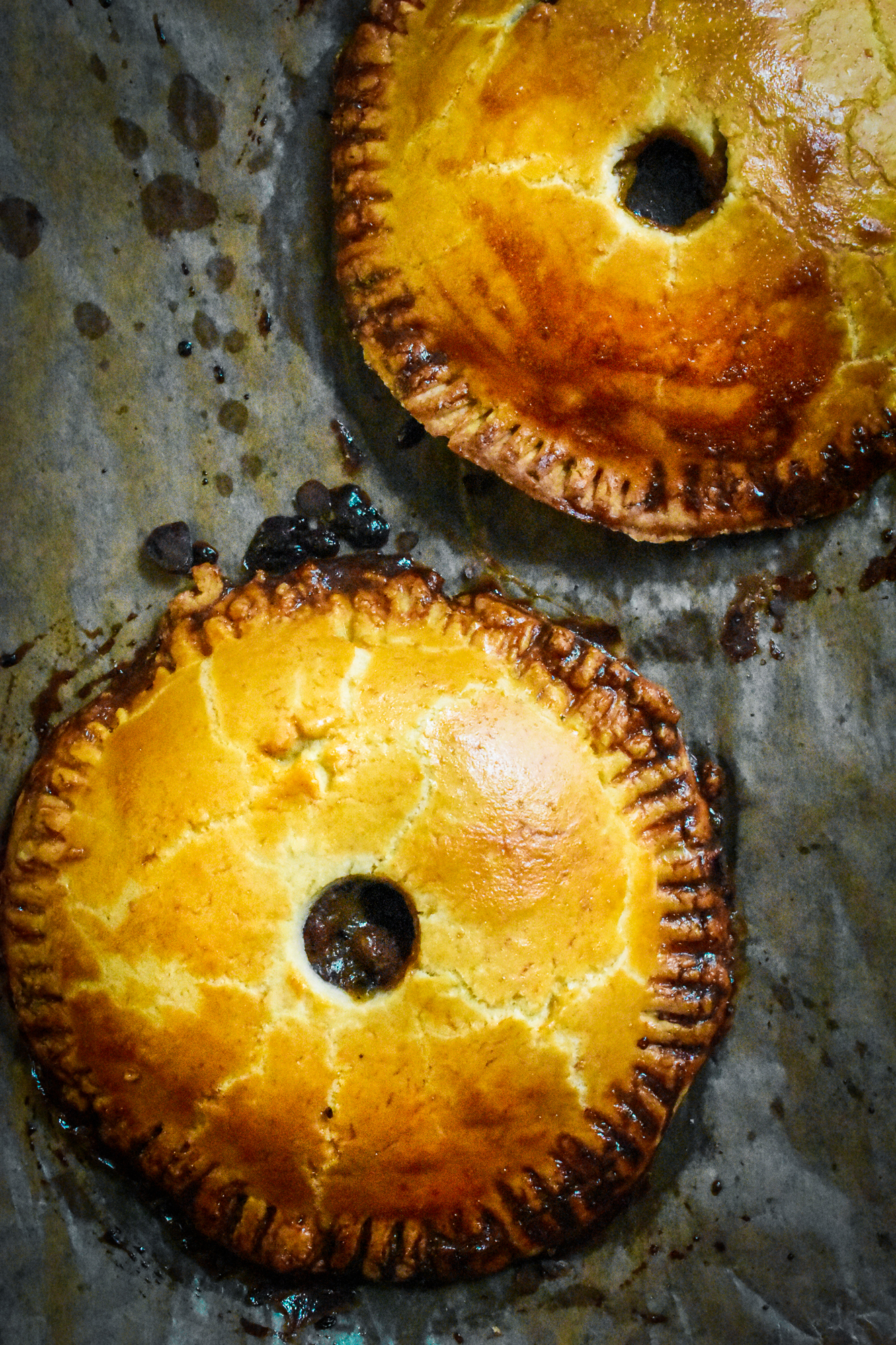 What's wonderful about this recipe is how adaptable it can be, if you need it to be –– so you can use leftover lamb from a slow-roasted joint for the filling. Allow the filling to cool completely before attempting to assemble the pies, so this requires a couple of steps and a little of your time but trust us these delicious hand-made little lamb pies are truly worth it. You should get at least six and up to eight pies from this recipe.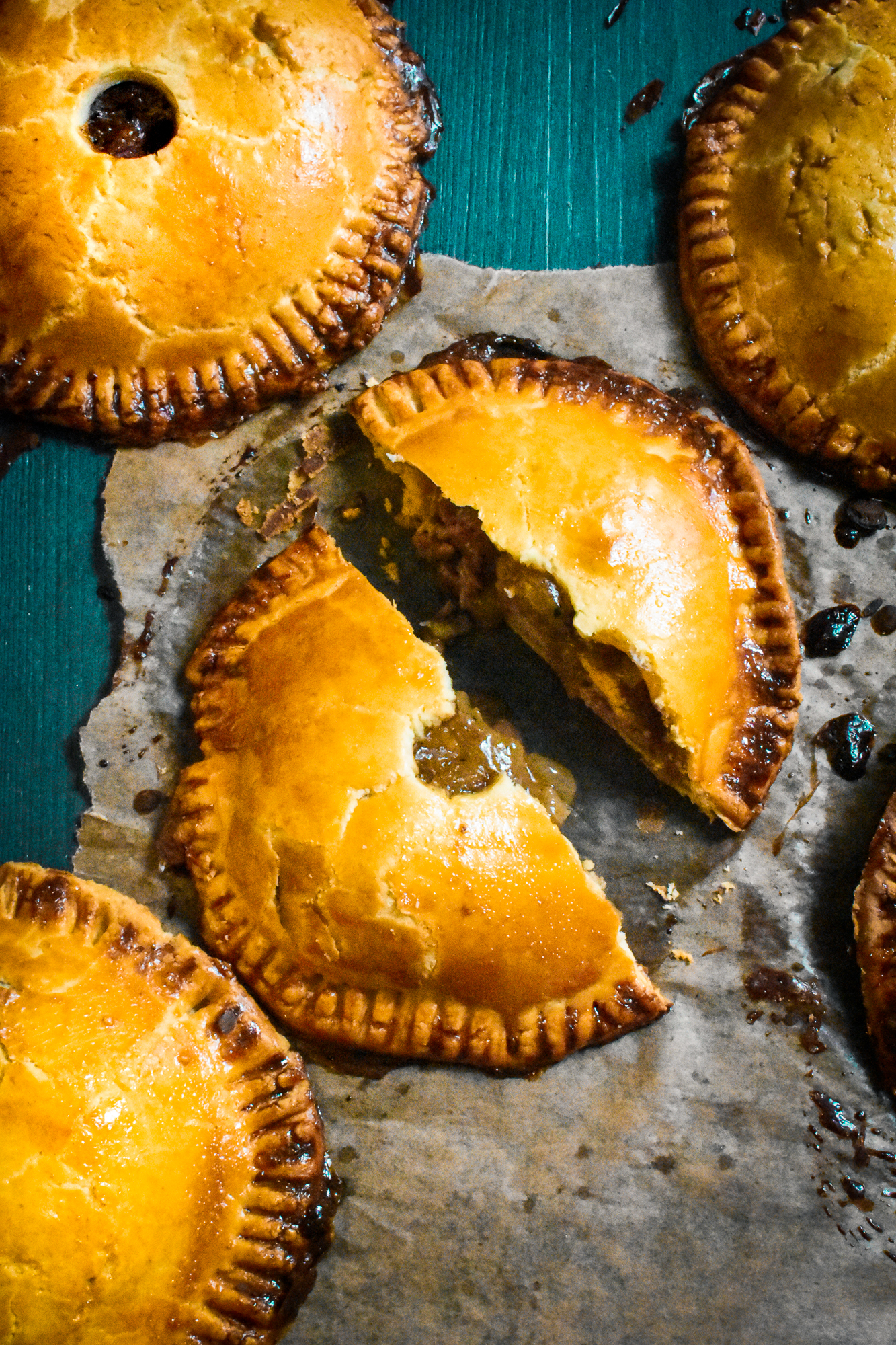 Lamb Dingle Pies
Makes 6
For the pastry
300g plain flour
1.5 tsp salt
1 large egg yolk (free-range or organic, if possible)
150g butter, cold, cubed
A small cup of ice-cold water
For the lamb filling
300g diced lamb shoulder, cut into smaller, inch-size cubes.
2 white onions, sliced
4 cloves garlic, peeled and sliced
2 tsp salt
1 tsp ground black or white pepper
1 tbsp each cornflour and flour
500ml Lamb stock (or chicken/vegetable stock)
2 egg yolks, beaten, for egg wash and keep one egg white to seal the pastry
Extra flour, for dusting and rolling
1. If you're not using cold, leftover lamb in jus/sauce, begin from scratch by placing a pan on a medium-high heat and in a few tbsp of oil, brown the lamb pieces on all sides until golden brown, then remove and soften the onions and garlic over medium-low heat.
2. Add the flours and deglaze with a little stock (or water), scraping any bits that have 'caught' on the edges or bottom of the pan and then add everything back into the pan (including the salt and pepper), top up with stock and bring to the boil, then reduce to low, clamp on a lid and cook for 60-90 minutes, then with the lid off for a further 30 minutes or so to reduce the sauce. Allow to cool completely.
3. For the pastry, pulse the flour, salt and butter in a food processor until it begins to combine, then add in the egg yolk and continue to pulse. The mix will come together in small, sandy clumps but add the iced water a tbsp at a time as you continue pulsing until the mixture comes together into a loose dough, then turn out onto a surface and knead briefly until it comes together neatly. Wrap in cling film and chill for at least 20-30 minutes in the fridge.
4. Remove the dough from the fridge and allow to come to room temperature for 10 minutes before rolling the dough out to about 1/4 inch thickness. Cut out six rounds of dough at 12cm diameter, and a further six at 15cm diameter, with a small 1 cm round circle cut out from the middle. Group the 12cm rounds and the 15cm rounds in their sizes, as the smaller rounds will be the base of the pies and the larger rounds will be the tops, with the small round within taken out.
5. On each of the smaller rounds, place 2 tbsp of the cooled lamb mixture with about a cm or two around the edge kept completely clear, then top with the larger round and snugly pat over the mound of filling, removing any air pockets. Seal the edges with a little egg white and using the tines of a fork, press to seal the edges of the larger and smaller pastry sheets together.
6. Pre-heat the oven to 180ºC and place a lined baking sheet in to pre-heat too, as you prepare all six of the pies.
7. When all are assembled, egg wash each of the pies and place them all on the pre-heated tray and bake in the centre of the oven for 20-30 minutes, until golden brown and the filling inside bubbling –– if it bubbles over a little don't worry too much.
8. Allow to cool for 10-15 minutes before eating. Best eaten warm from the oven, whilst these can also be frozen when they are assembled into pies, best eaten within four to six weeks.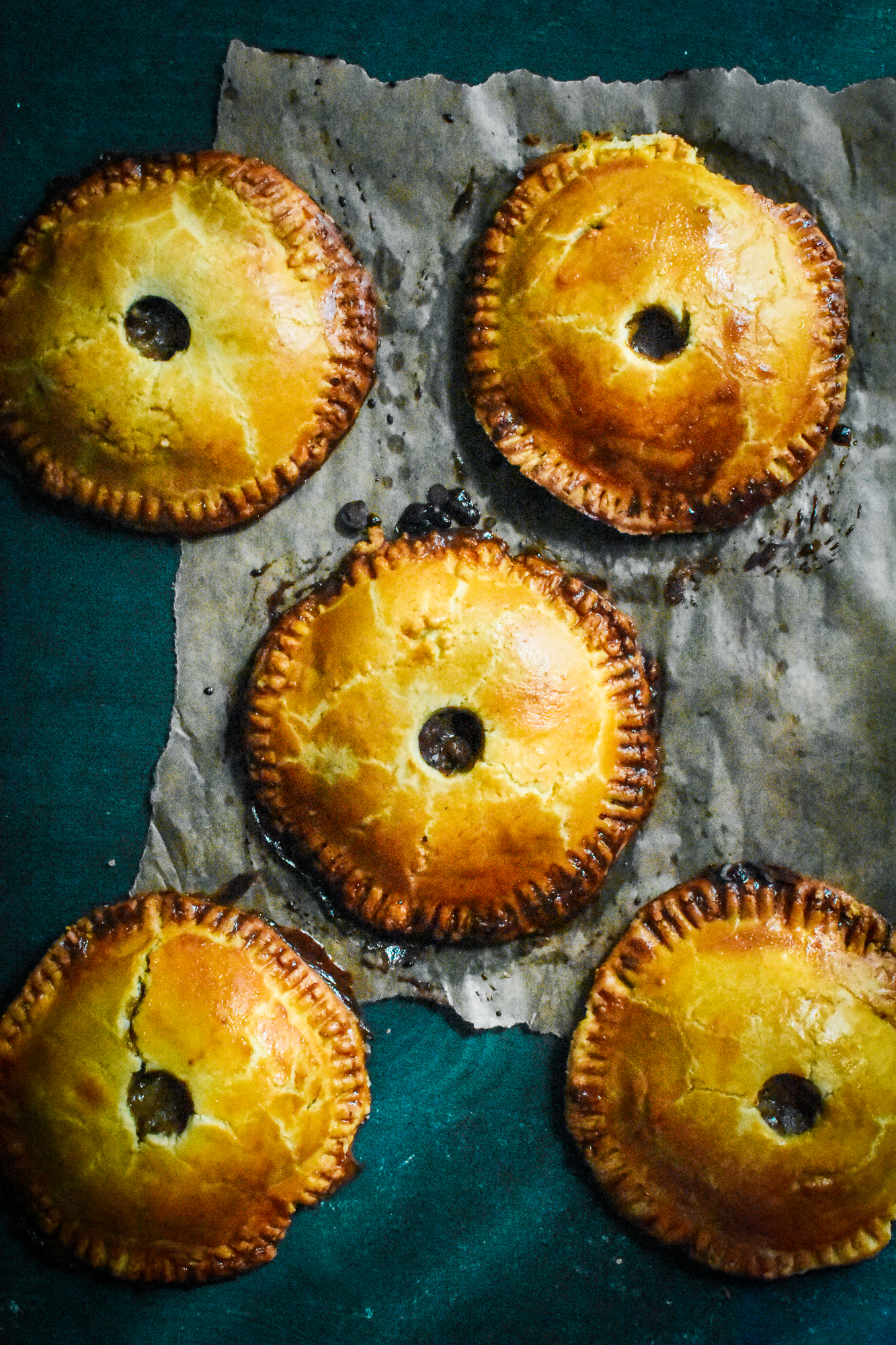 THIS IS A SPONSORED POST IN SUPPORT OF #LAMBTRYITLOVEIT, A CAMPAIGN HIGHLIGHTING THE BENEFITS OF COOKING WITH EUROPEAN LAMB. FOR MORE RECIPE INSPIRATION, FOLLOW @TRYLAMB ON FACEBOOK AND INSTAGRAM