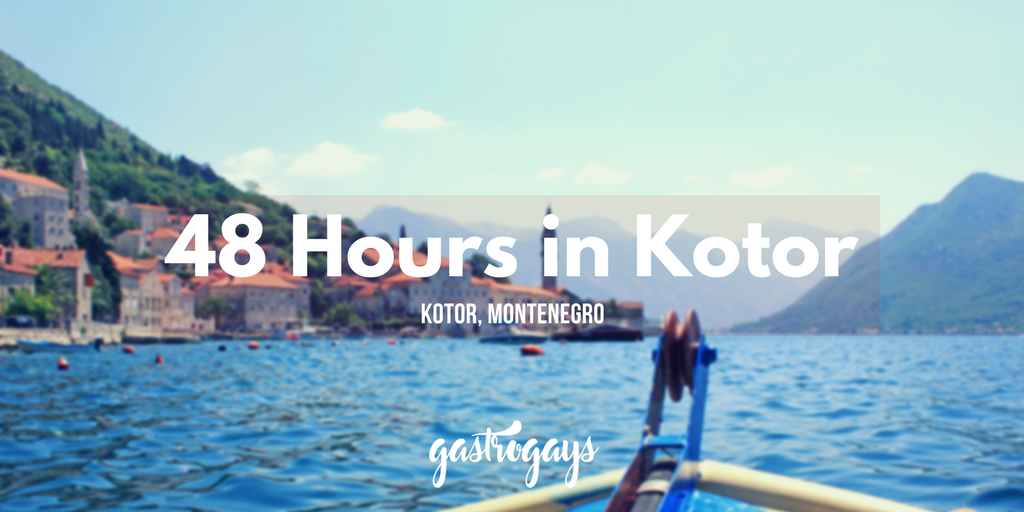 Though Kotor is a well-known port of call, what seems like a practically compulsory docking for every Mediterranean cruise, it's the mountains that make Montenegro. In both Italian (Monte Negro) and Montenegrin itself (Crna Gora), the country's name translates to English as 'Black Mountain' and the country's Adriatic coastline is a wonderful expanse of rocky climbs, sheer drops, beautiful vantage points and sleepy fishing villages.
We spent a week driving around Montenegro's coastline but two of those days were spent around Kotor itself and we can't recommend it enough – though we also do recommend having a car and exploring more than Kotor if you can.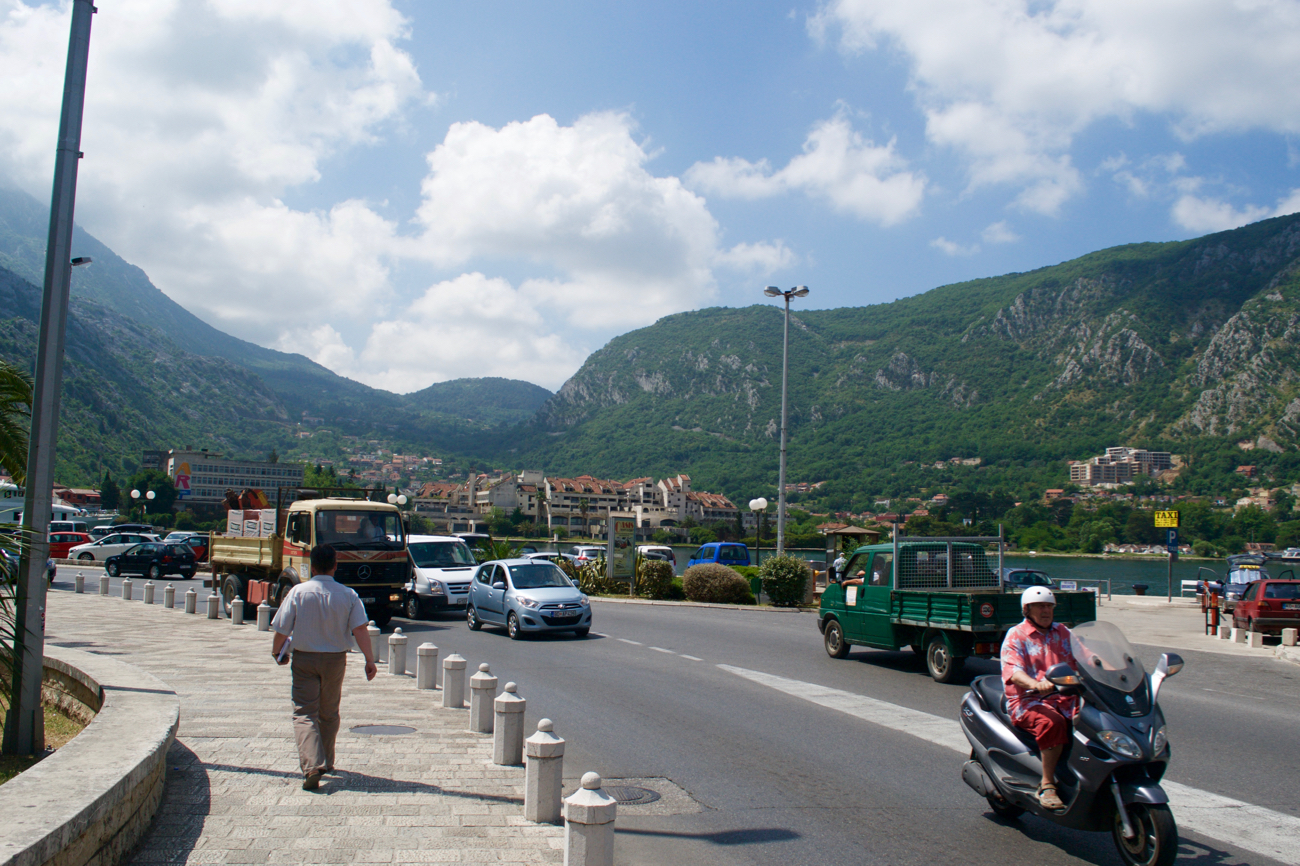 We'd never been to the Balkans before and there were seven of us in total (us and all of Patrick's family) so it was a leap into the unknown and we are so glad we got to visit. Here's how we suggest you spend 48 hours in Kotor, Montenegro.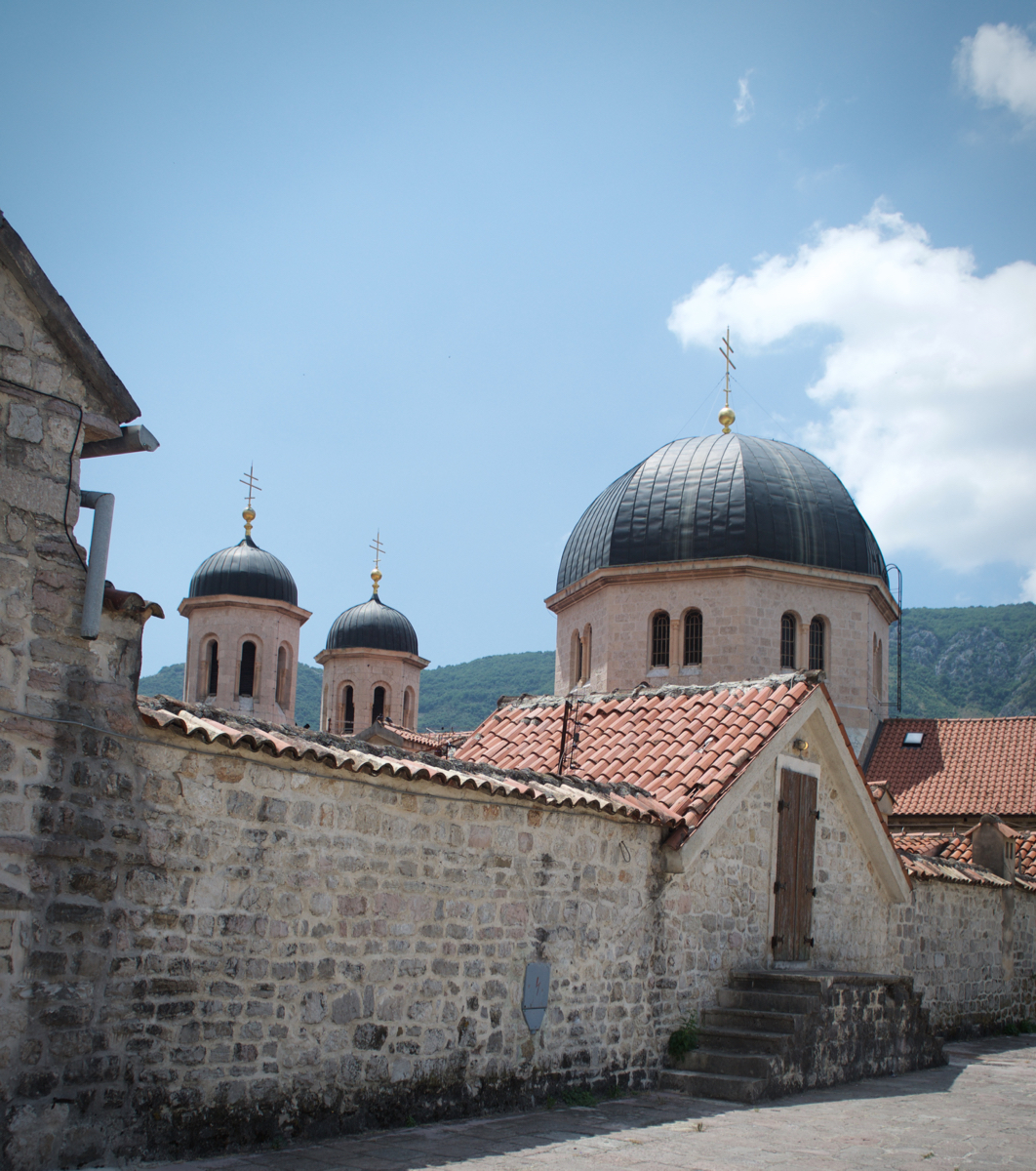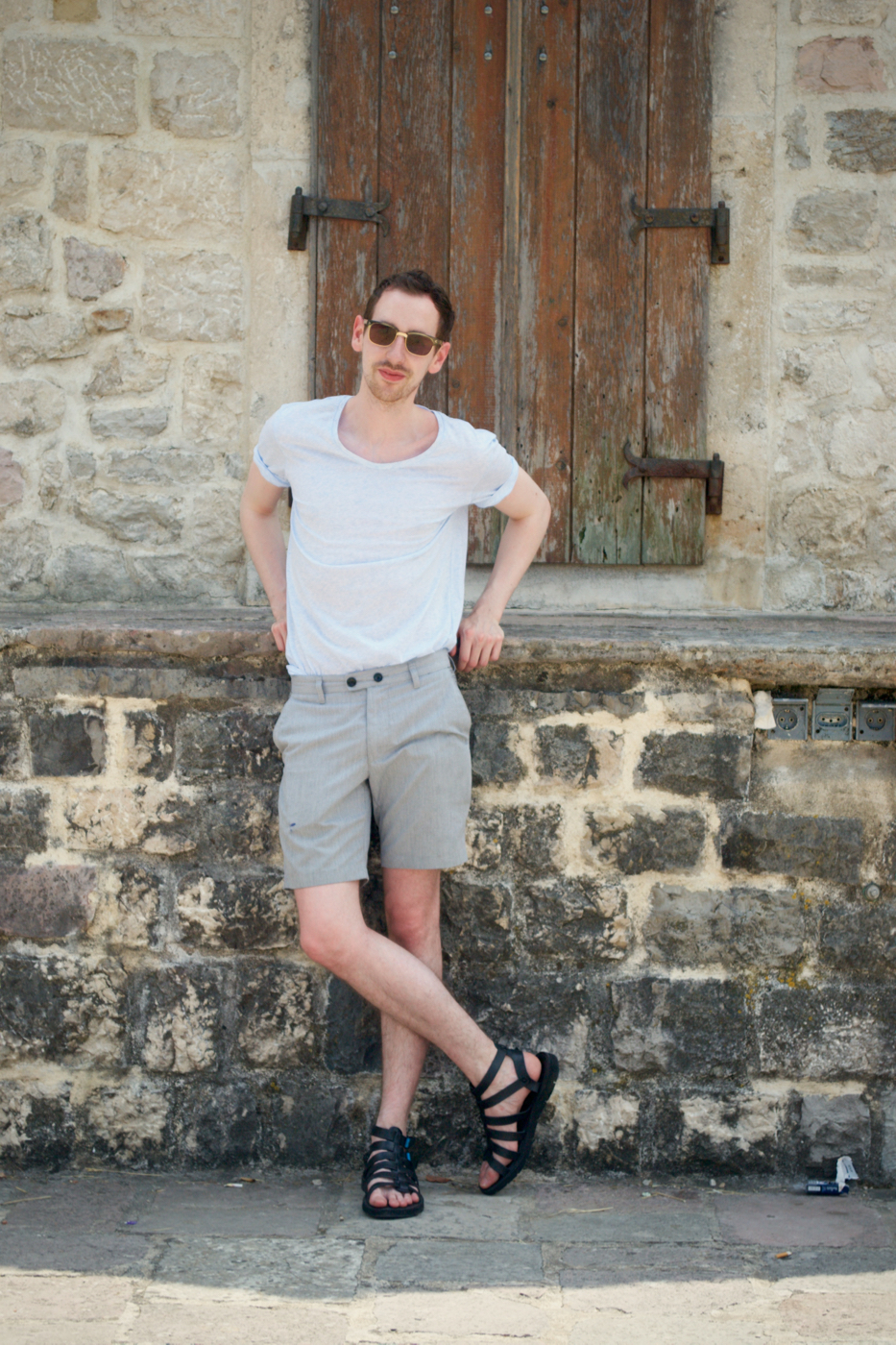 One of the oldest and best-preserved medieval sites in the Balkans, whispers abound of Kotor's beginnings – a romantic notion of the nymph Alkimi guiding a nameless founder to a plateau by the sea is one of the tales told.
In an innermost cove of the Boka Kotorska, the eponymous name given to this Balkan bay, Kotor sits triangular in shape with three main gates and the walls, which rise spectacularly into the crest of the mountain. 4.5km in length – twice that of Dubrovnik's walls – the bay itself is only 28km which illustrates how huge and spectacularly marvellous these walls are. Originally fortified by the Byzantines, the Venetians reinforced the walls to what they are today, and what put Kotor truly on the map.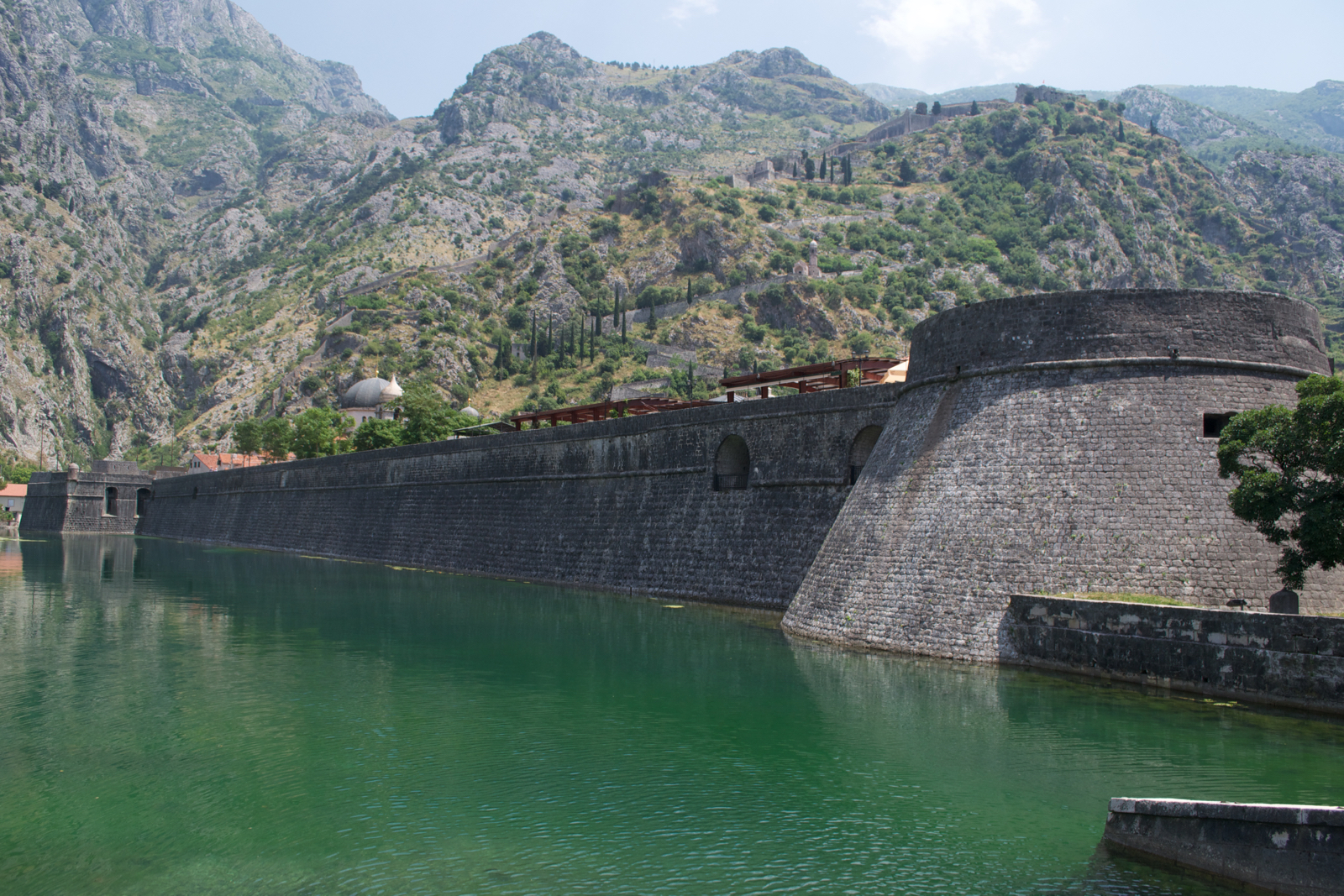 We recommend a short-stay 'apartman' or villa (and you can read our post about where we stayed and what we did for the rest of the week) to base in whilst exploring Kotor. But if you're inspired to stay inside the walled town itself, little boutique hotels in Kotor include Hippocampus and Forza Mare (though we can't vouch for them, we haven't stayed).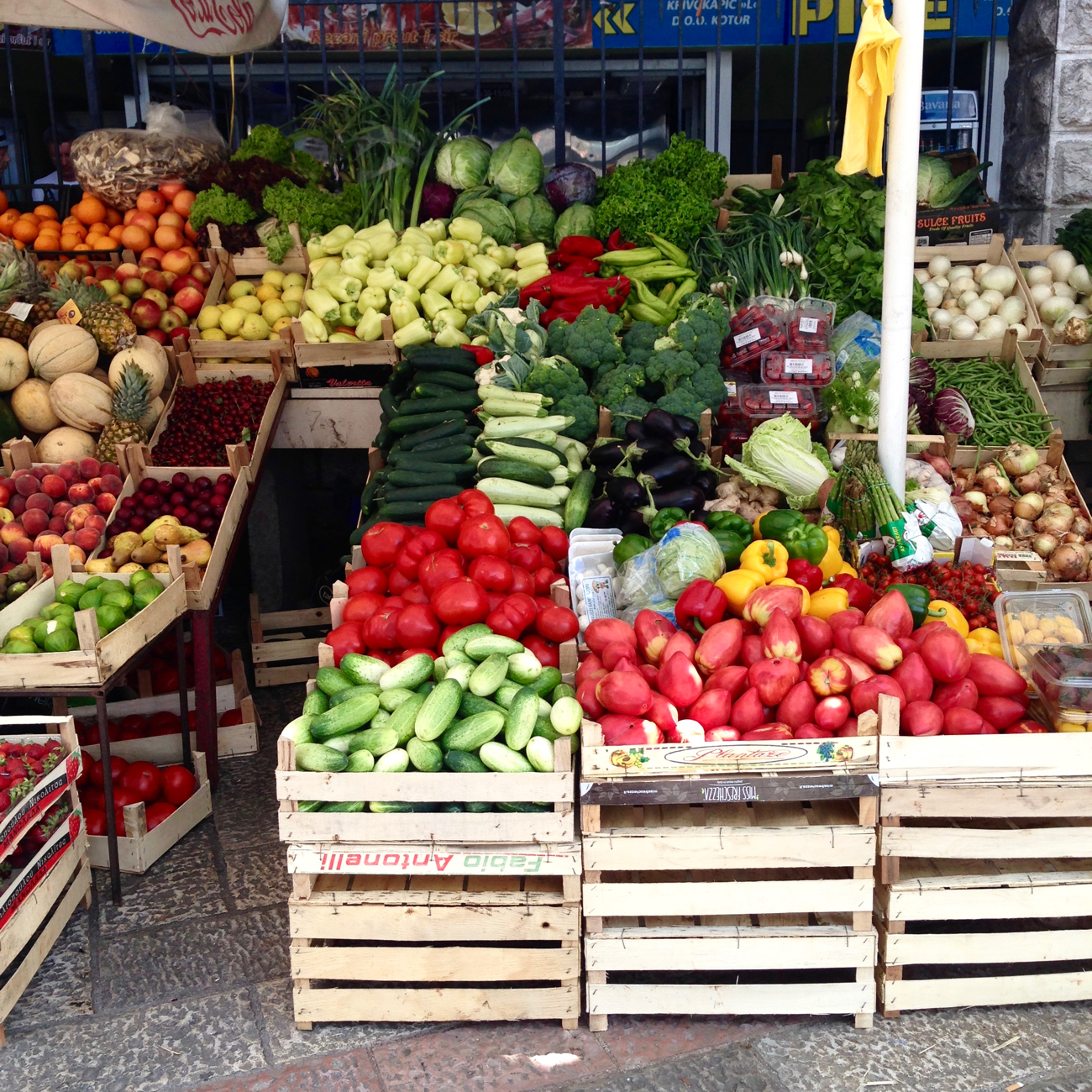 In the morning, visit the lively market, located in an annex under the town walls filled with fresh fruit, vegetables, fish, cured meats and local products ranging from food to crafts. It's not particularly tourist-oriented and we were warned that prices for locals and prices for tourists can be often 50% in the difference. Few traders have prices displayed and without the language it's hard to barter on price. We spied wine that we had come across in a local Maxi Market which was marked up by 60% at the market. Nevertheless, it's worth seeing.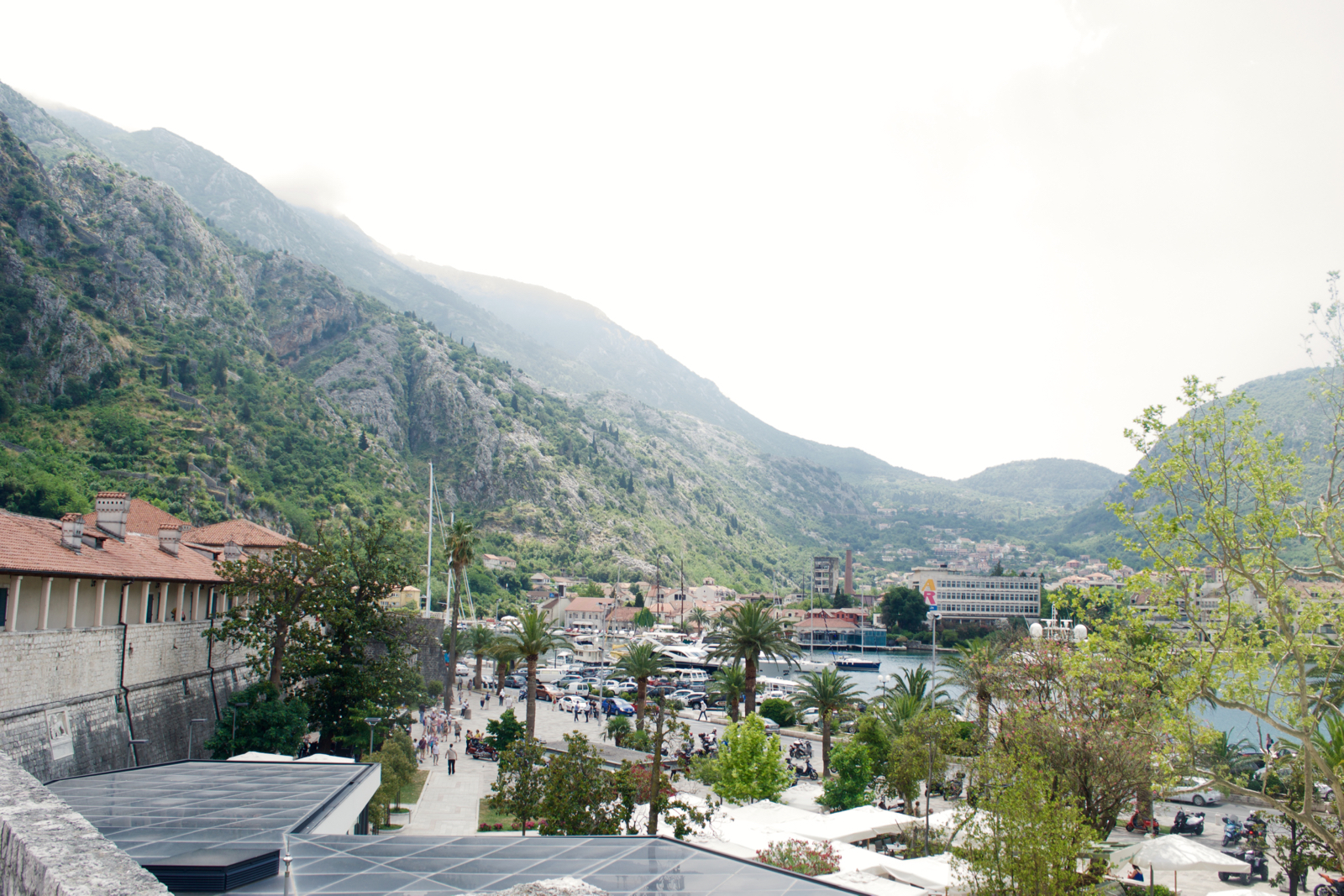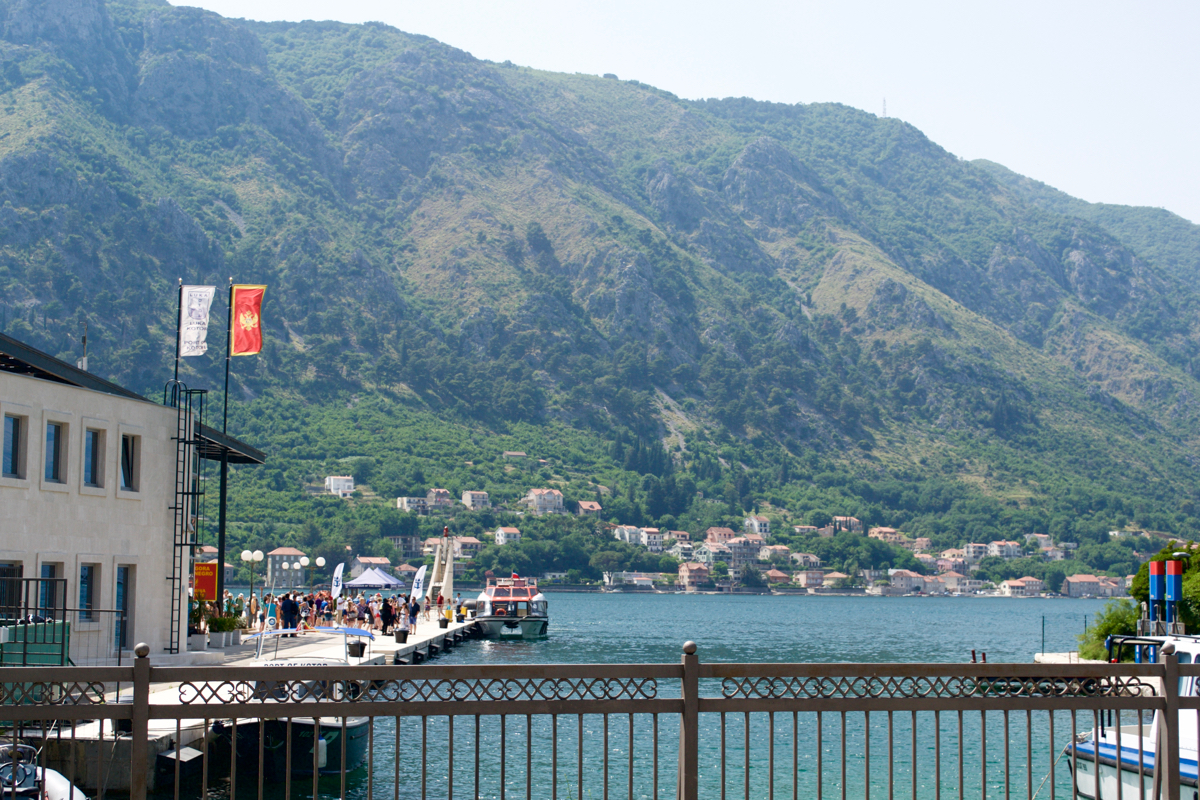 Stroll along the palm-lined promenade and marina area whilst gawking at the seemingly endless rows of moored ships, yachts, sailboats and dinghies. Cruises drop anchor a little further out, but your eyes certainly won't miss them. Then, enter the town via the Sea Gate – the main entrance to the Stari Grad (old town).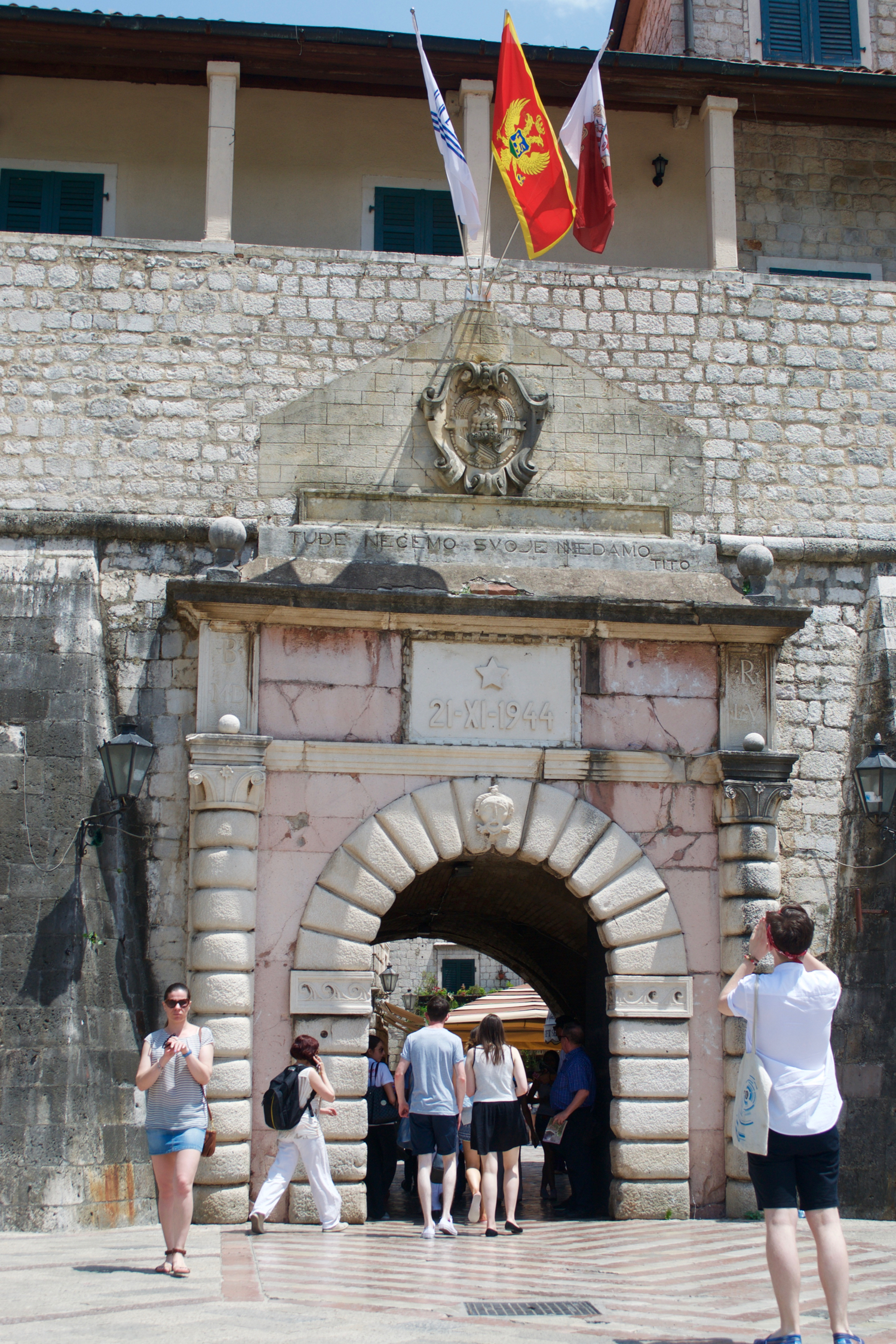 Make your way to the Trg od Oružja (Square of Weapons) and grab a coffee at one of the local bars, whose terraces line and spill out onto the square. If peckish, grab a cherry or apple strudel (the town's most famous bake) to munch on – we found nice ones at the bakery on the square for around 70c each.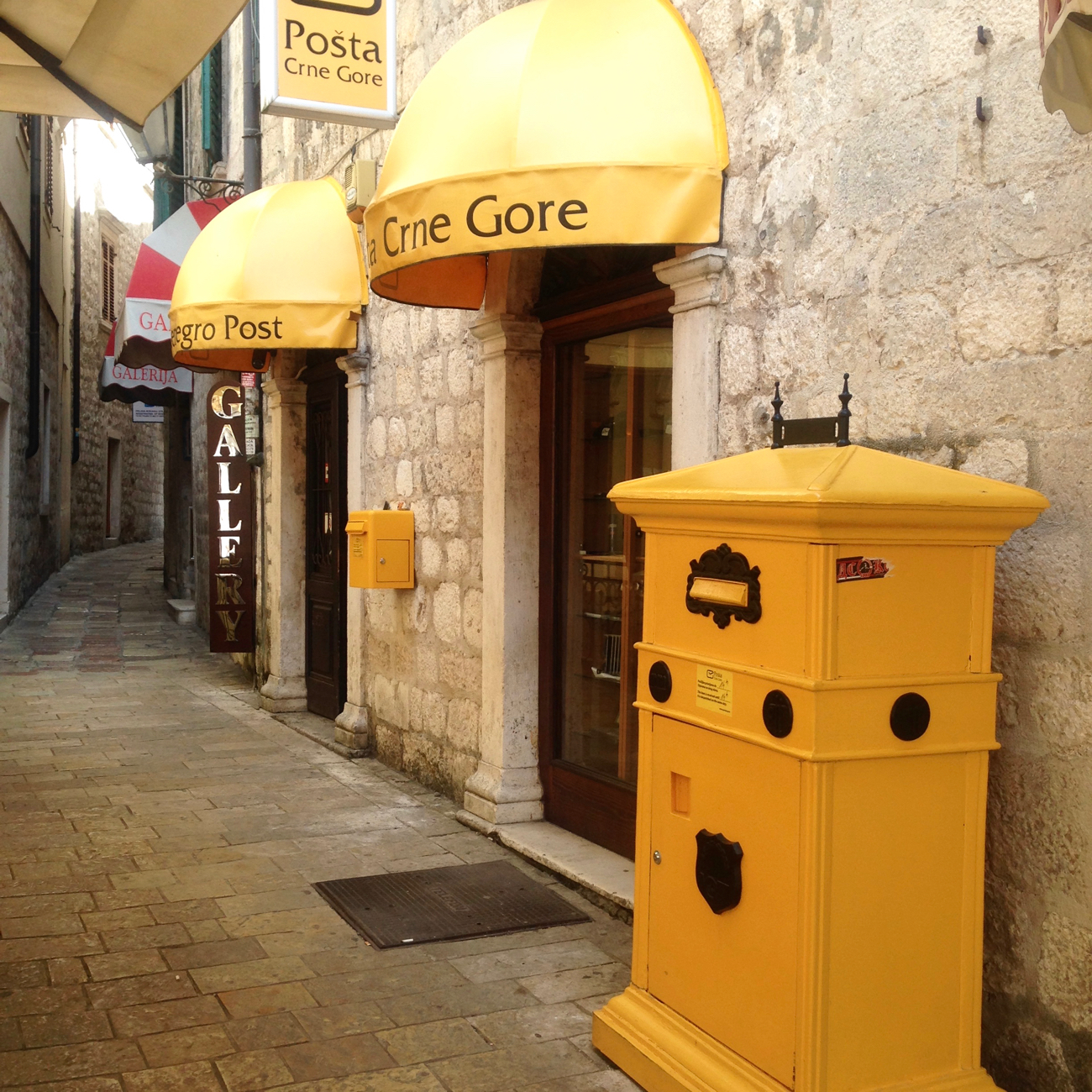 NOTE: At this point, if your hotel or accommodation provider has not registered you with the local tourist office, you will need to visit yourself in person and present your passport as well as paying a small visitor tax. If in doubt, consult your accommodation provider, who will give you more information.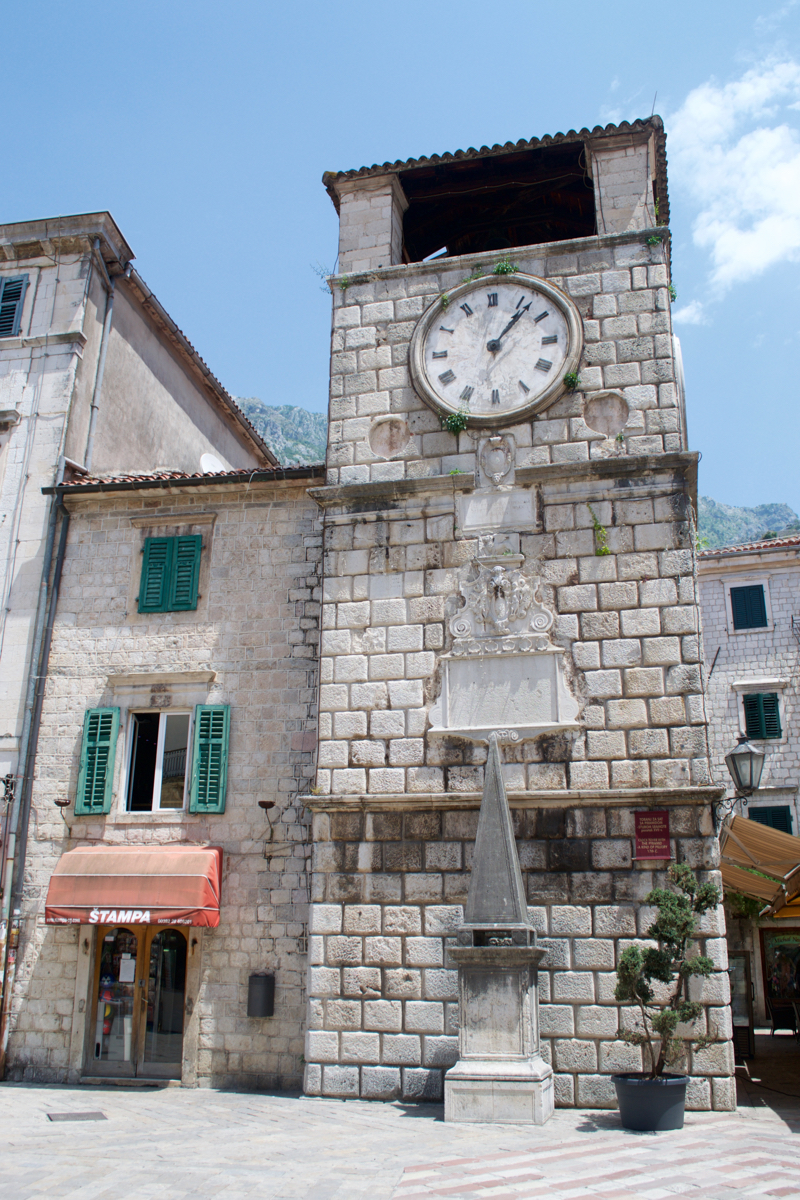 Next, there's no place better to get an overview of the town than by ascending and walking along the historic walls.
Afterwards, stop for lunch somewhere, maybe Pizzeria Pronto. As the name suggests it's not a traditional Montenegrin restaurant, but a fantastic Italian-style pizza place serving large, thin-crusted pizzas dripping in freshly melted cheese and adorned with scant toppings, just like the Italians like. You'll smell this place before you see it and we couldn't resist grabbing some, offered by the 'wheel' or 'slice'.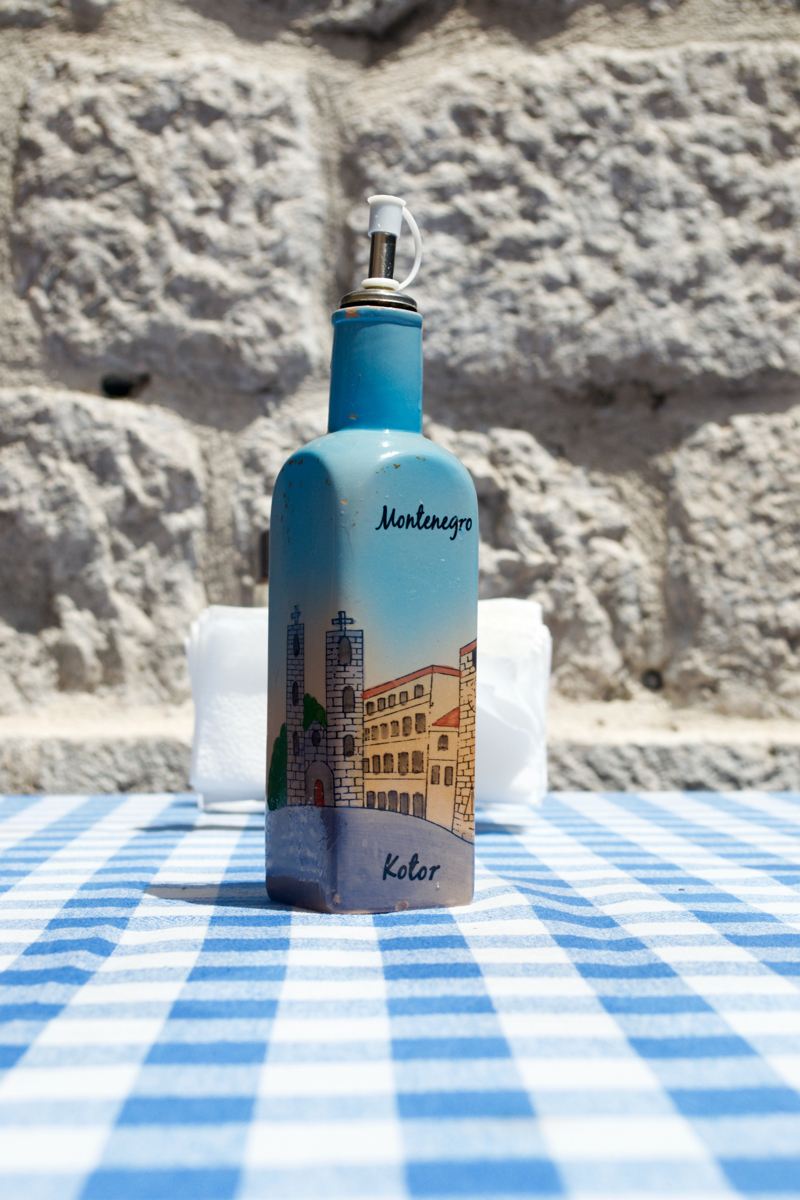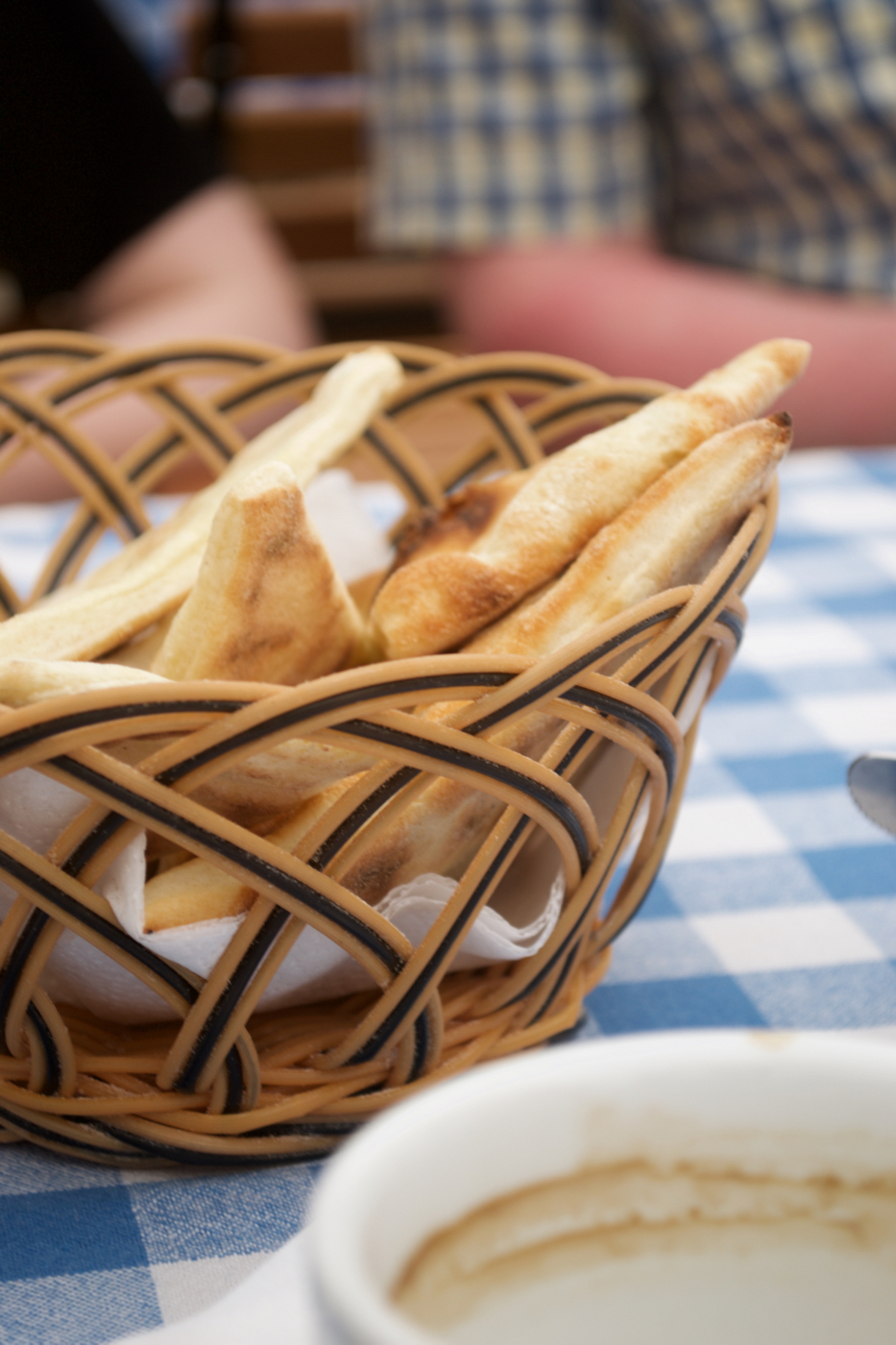 A word about water:  tap water is drinkable, though consumption is advised against in peak season and in coastal locations more specifically. We actually preferred the tap water to the chemical-tasting bottled, so it's up to you. Bottled water arrives in tiny amounts in restaurants and is charged at a premium which is a little sneaky but needs must, etc.
Romanesque churches punctuate this town which is a melange of skinny winding streets and expansive hidden squares so spend the rest of the afternoon getting your bearings, ducking in and out of craft shops and visiting the many small churches – you'll be amazed at the architecture inside!
Oddly, cats are the unofficial but adopted symbol of Kotor – you'll see them lazing about around every corner. Nice, if you like cats (which we unfortunately don't) and not so nice if you're trying to eat on one of the restaurants' terraces with cats hovering beside, between and even underneath tables! The locals actually frown upon visitors feeding these mostly stray cats as it only encourages them.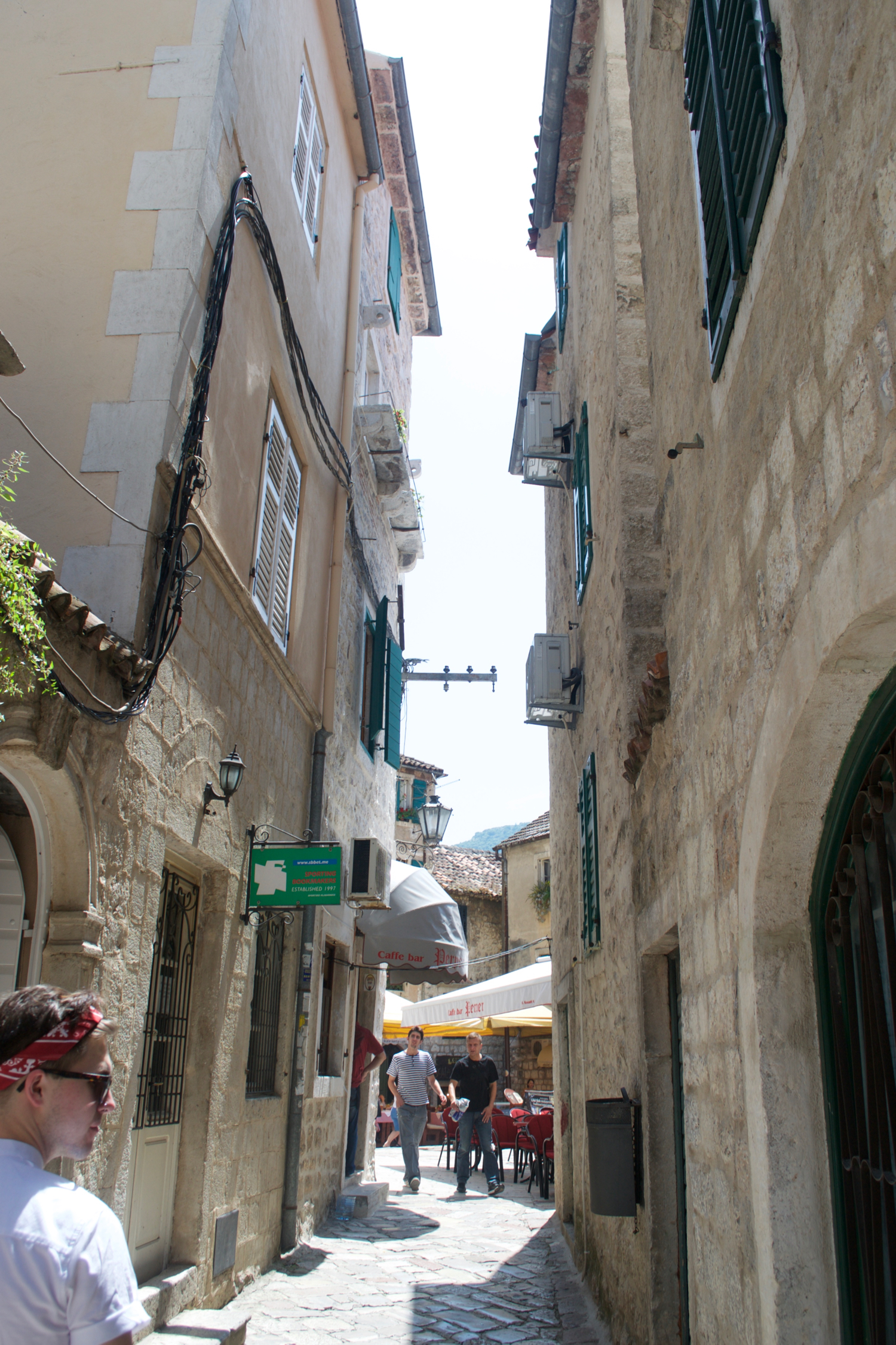 Dinner on the horizon, it might be obvious that as an incredibly concentrated tourist hotspot, eating in Kotor can be hit and miss, however we do have some suggestions of restaurants to look out for, the first of which is Cesarica, where we ate in on one of the nights. An adriatic tavern specialising in fish and whatever lands in the daily catch as well as some comforting, homely meat dishes. Beautiful in the evenings (it's right beside the music school/concert hall) it's a little rustic gem with its cave-like interior and romantic twinkling candle-adorned tables on the small terrace.
On the second day, wake yourself up with another morning stroll of the city after breakfast. For the ballsy and brave (or maybe just the more athletic among you) ascend the cobbled heights of St. John's Hill. High above the town, the 1300 step work out is worth it for the breathtaking vista at the top it affords. Your selfie game will be strong with this one, but there's not much else to see up there other than a little chapel so take your time, bring plenty of water, slather on the SPF and even make an afternoon of it with a picnic at the top, if you wish.
Back on the ground and freshened up, before dinner (or after, or both before and after) find a little bar for a tipple or two and definitely seek out Vranac, the local red wine. It's fabulously cheap and one of our favourite wines we've come across as it's got all the character of an Italian with the sweetness of an Australian, yet it's aged like a French (albeit in walnut casks, not oak). Ladovina Kitchen & Wine Bar, Old Winery and Mon Ami Wine House are the best in the town.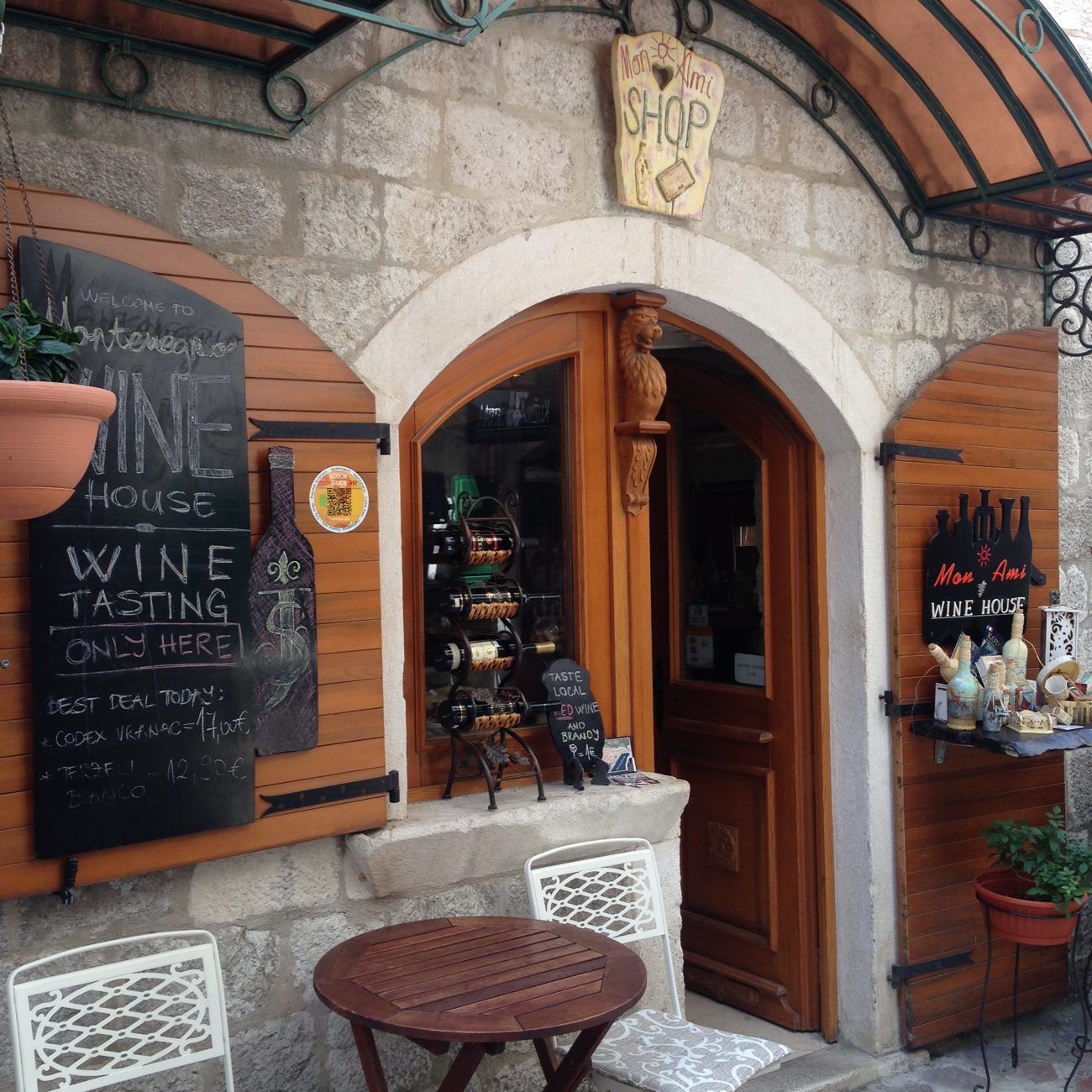 For dinner ideas, Galerija on the outskirts of town has an expansive terrace where you can sit outside and dine before views of the bay and mountains surrounding whilst devouring generous platters of fresh seafood or grilled meats. For somewhere quieter but still authentic, Bastion sits in the 'Parila' square at the northern gate, away from the bustle of the town centre, whilst a second site owned by the same family has recently opened outside of town by the modern Kamelija shopping centre.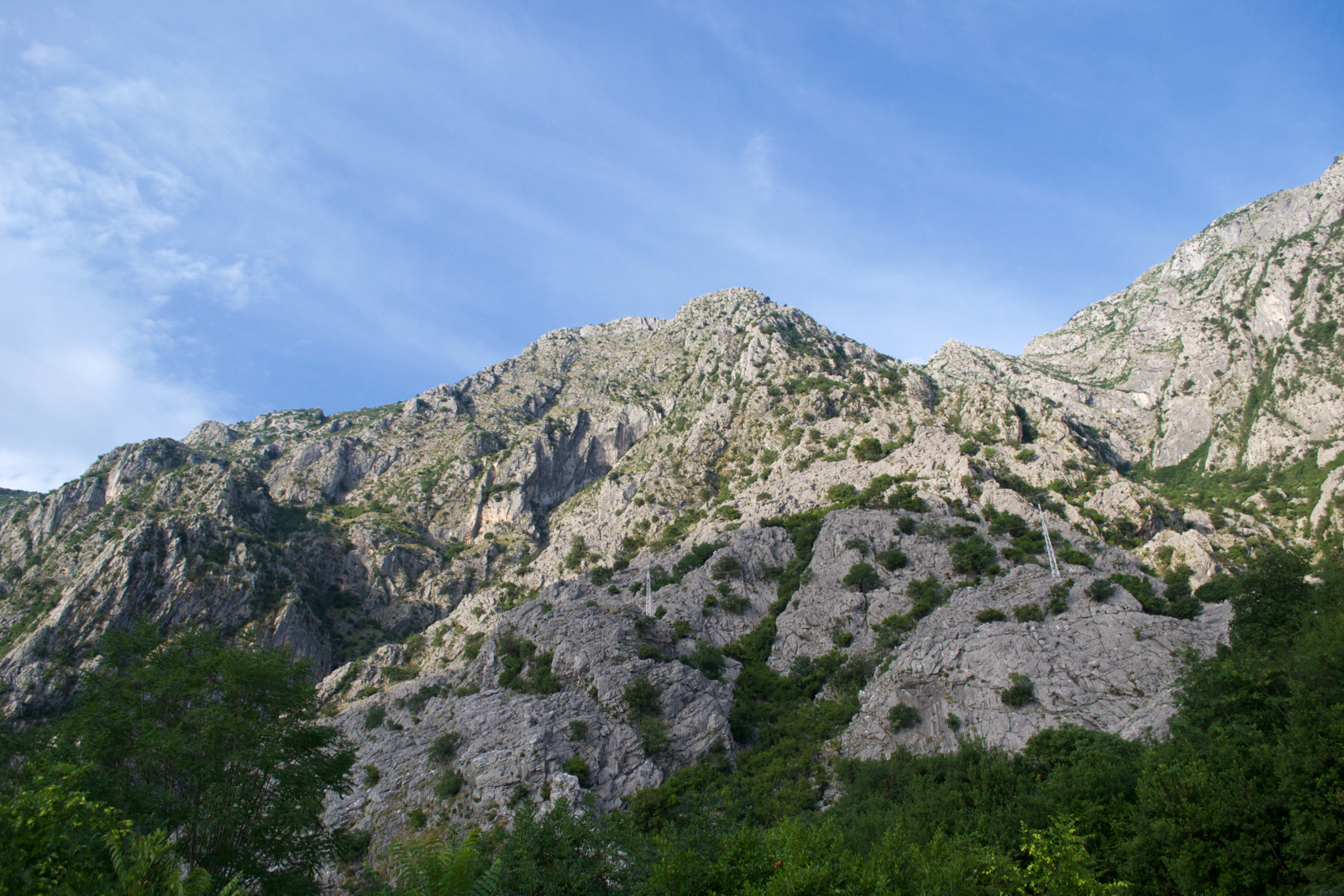 Kotor sits at the foot of Mount Lovćen and the Lovćen National park, a peak range and nature reserve home to thousands of plant and animal species.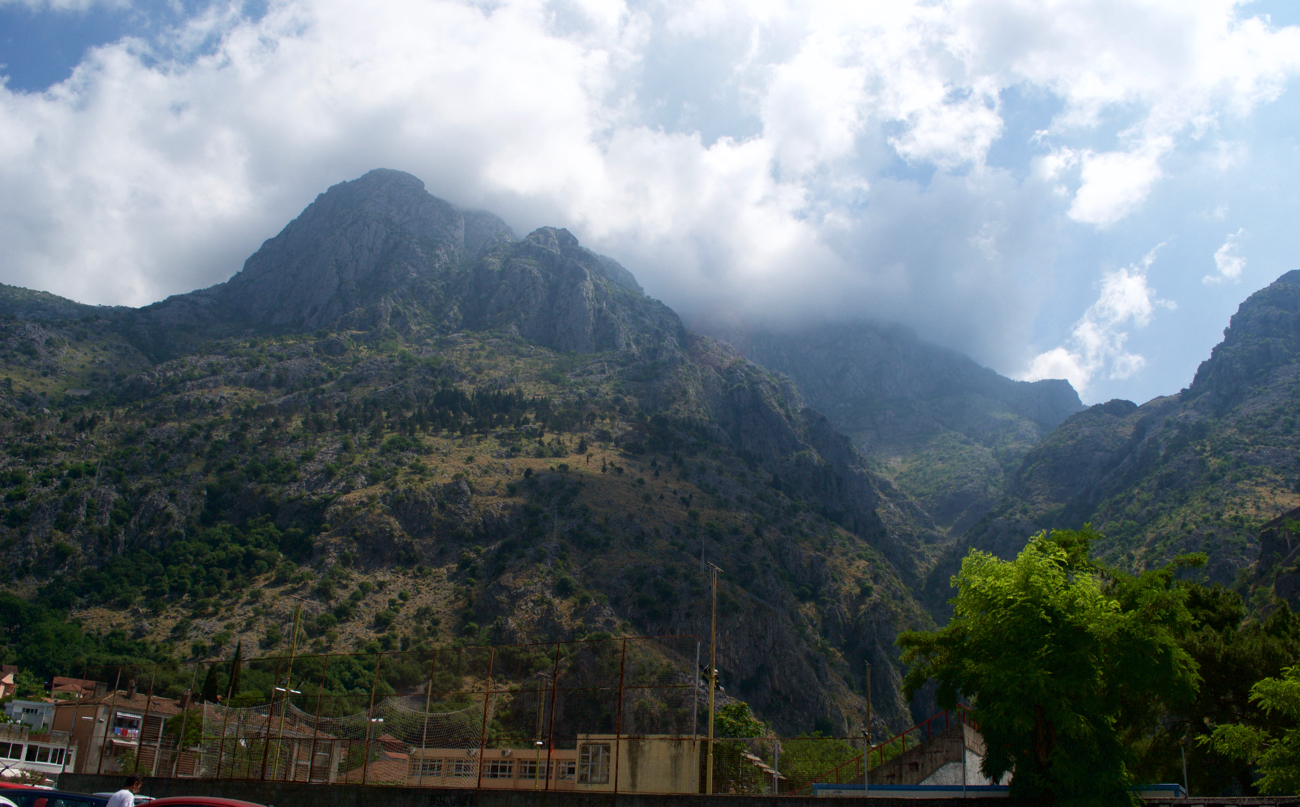 Small villages, most bypassed by tourism, are dotted around the park's perimeter, of which Njeguši is particularly heralded for its produce including pršut, air-dried prosciutto, and a firm oil-aged cheese called sir – which are staple appetisers of almost every restaurant you'll encounter on this journey.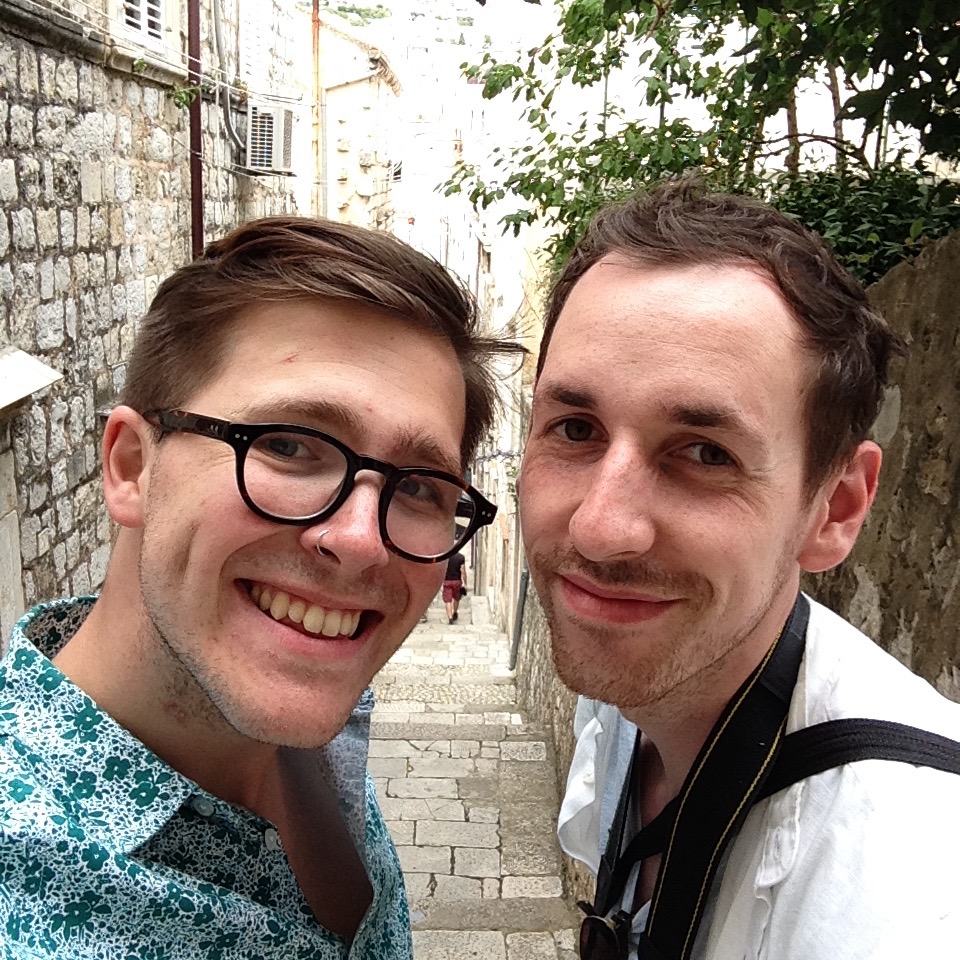 Kotor is an ideal destination for nature lovers, foodies, wine buffs and historical architecture appreciators. For beach seekers, best to venture further south to Budva or lounge along some of Croatia's coastline but Kotor and coastline Montenegro is still a sunny hotspot with temperatures to rival Istanbul, Rome and even Mumbai during summer.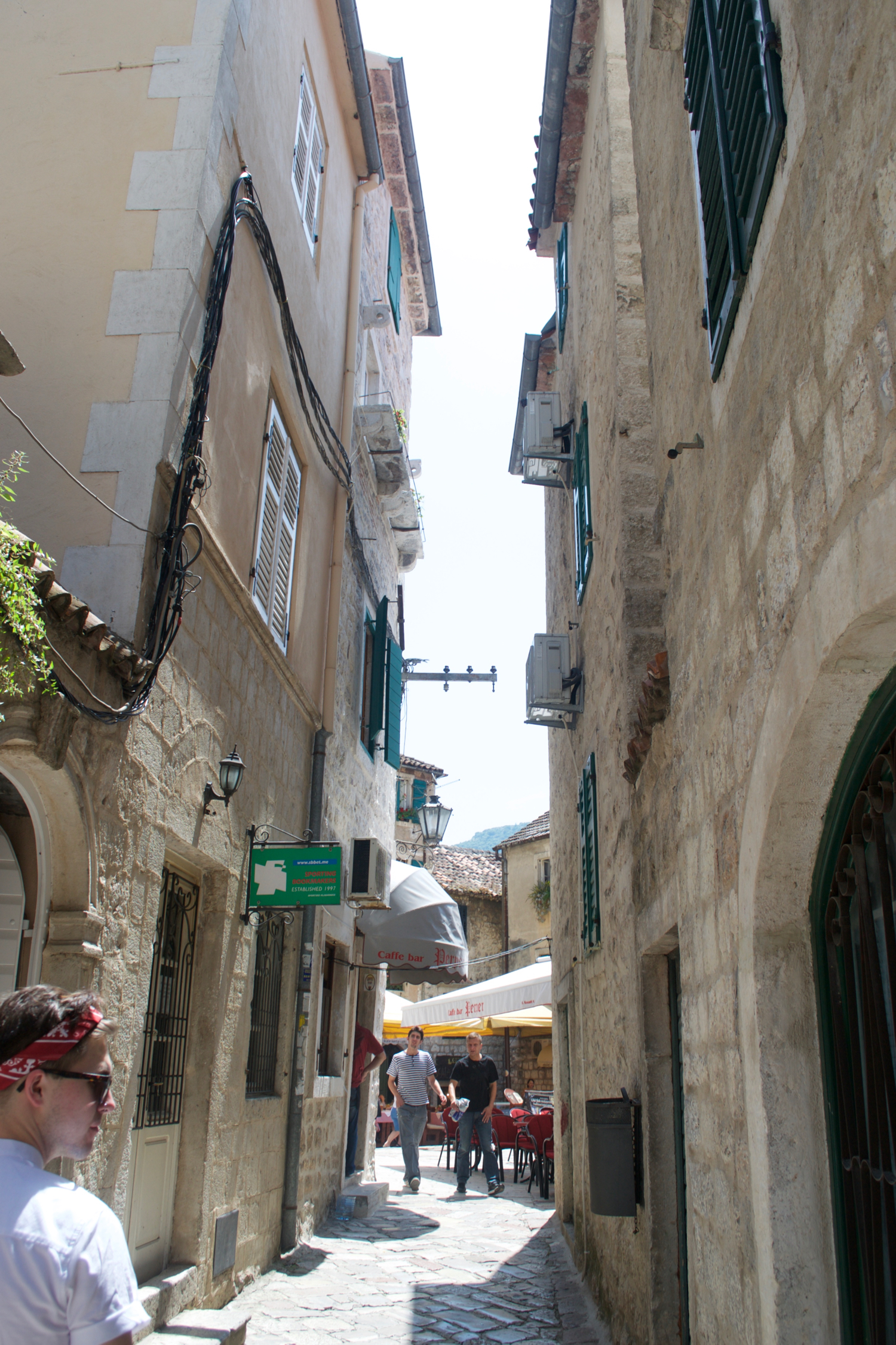 Get there: Tivat Airport is a mere few kilometres from Kotor. Both EasyJet and Montenegro Airlines operate seasonal routes from Tivat to UK airports but it will likely be easier to fly into Dubrovnik in Croatia and drive or fly into Montenegro's capital, Podgorica, and drive.
Have we inspired you to visit Kotor or Montenegro? Let us know in the comments!