Fishwives, folklore tells, used to keep black cats at home in order to superstitiously protect their brave sea-faring fishermen husbands, so it's fitting that Salthill – right by the Atlantic Ocean on Ireland's Wild Atlantic Way – has its very own Black Cat. Salthill's Black Cat has been awarded Just Ask Restaurant of the Month for April, selected by Georgina Campbell's Ireland Guide and Bord Bia. Vocal about local, passionate about produce and champions of all things Irish, we're spotlighting each of the monthly winners throughout 2019 and sharing a little more of their stories here…
Set in a distinct three-story monochrome building in the beautiful seaside town just a skip and a hop from Galway city, The Black Cat opened in 2011 and has been a destination for the discerning diner since day one. Opened and overseen by Joanna Paszkiewicz and Chef Leon Mellsop, the restaurant sits a stone's throw from the shoreline and boasts a tagline of 'Wine-Tapas-Jazz' – the precise indication of the relaxed, casual and convivial atmosphere created in abundance here. Plates are small or served family-style by platter, a fantastic wine list offers discovery sips at every turn and regular live jazz sessions soundtrack this spot. Ambience guaranteed, every single time.
Naturally, where tapas is concerned, a Mediterranean style is expected and chef Leon is a talent at creating the flavours of the Mediterranean using the best of local Irish produce. Black Cat sets out its standards clearly with a sourcing statement on provenance and suppliers on the menu, with more in depth supplier information on their website. All the meat and chicken are Irish and locally produced – Colleran's Butchers in Galway, Castlemine Farm in Roscommon, pasture-reared poultry from Athenry's The Friendly Farmer – whilst the seafood comes from Ali's Fishmarket, Moycullen Seafoods, Mary's Fish and Marty's Mussels. Organic leaves, greens and herbs arrive direct from Stephen Gould in Headford whilst other vegetables are sourced from Mill House Farm in Williamstown. Village Dairy supply the milk and dairy and the local Sheridan's Cheesemonger supplies fantastic farmhouse cheeses from across Ireland and beyond.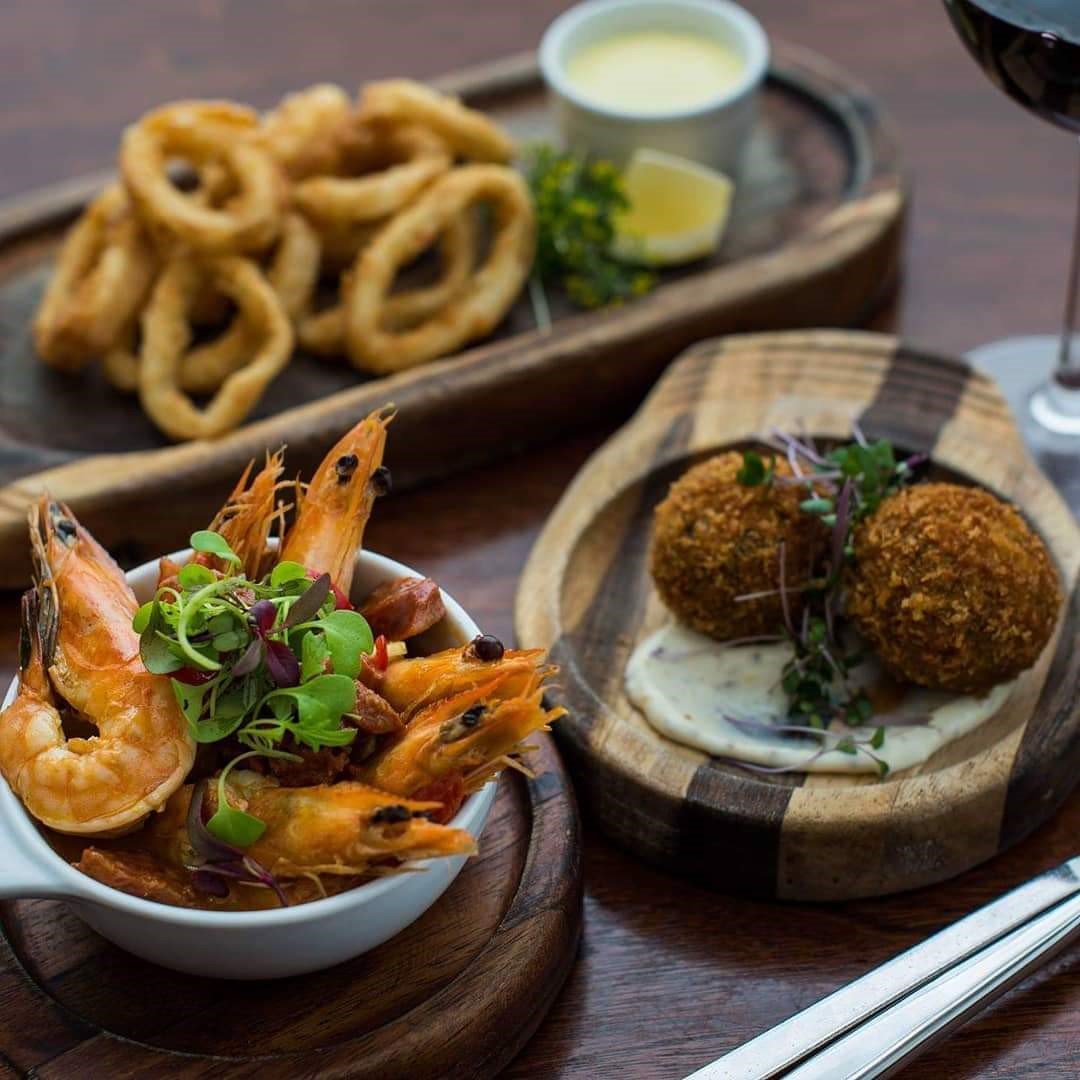 Signature tapa include steamed Connemara mussels with chorizo and basil cream; lamb brioche sliders with Aran Island feta; slow roasted beef cheek with cauliflower purée; and Clew Bay oysters with Guinness granita. There's also mezze and meat and cheese platters, a wide variety of salads as well as gourmet sandwiches (think: smoked chicken ciabatta; hake fish finger; serrano ham, mozzarella and salsa verde; open crab on brown bread) and all manner of sides.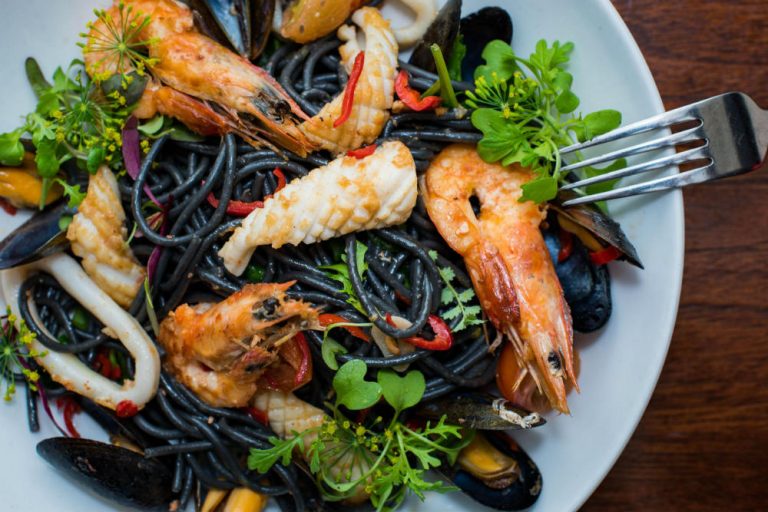 As great for a lavish three-course meal as a quiet drink and a light bite, the drinks list features a global line-up of wines from family-owned importer and distributor Mackenway Wines heavily featuring Old World with a couple of great New World suggestions and wines by the glass from €6.50 with bottles beginning at €24. Similarly, a keen curation of beers and ciders from Grand Cru Beers features many international stand-outs but also spotlights some local favourites, too. You'll also find a selection of organic cordials, a far-reaching tea flavour selection and well-made coffee.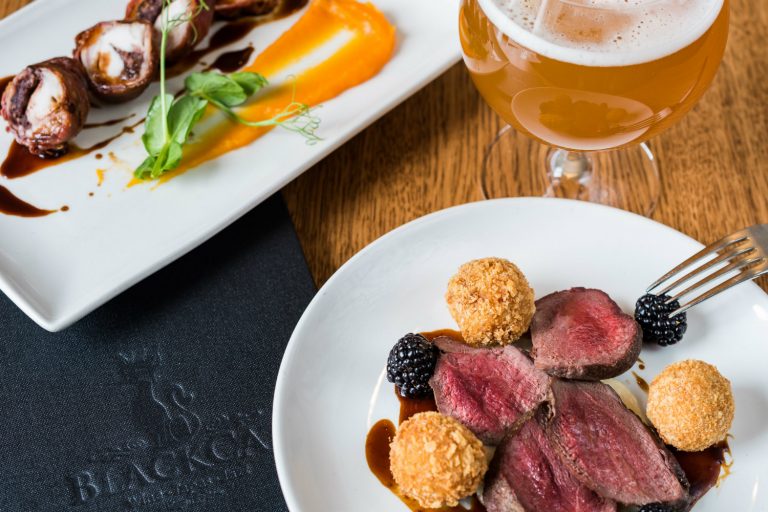 "The special ambience coupled with a consistently excellent standard of cooking and knowledgeable staff are among the secrets to the Black Cat's success. In addition to this, the owners' commitment to using local suppliers on their menus has allowed them to fuse a Mediterranean cooking style with the very best of Irish produce," Georgina Campbell has said of Black Cat.
Attentive staff, fantastic cooking, great drinks and a warm, convivial and casual Mediterranean-influenced ambience makes Black Cat a must-try when out Salthill way.
DISCLAIMER: THIS IS A PAID POST IN CONJUNCTION WITH BORD BIA. All imagery (c) Black Cat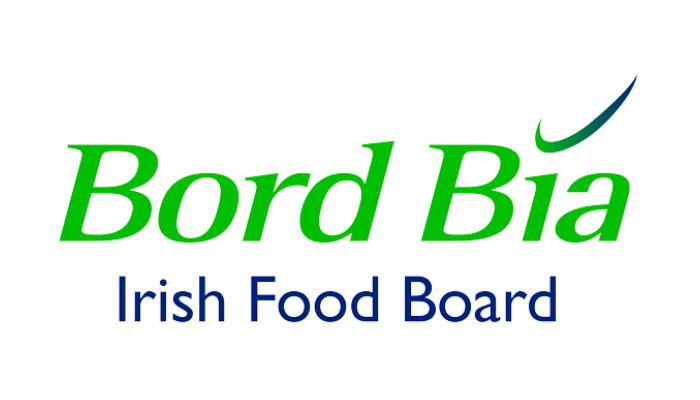 See more of our features on each of the Just Ask Restaurant of the Month winners here:
February 2019 – Basilico, Oranmore, Galway
March 2019 – The Wilds, Enniscorthy, Co. Wexford