March 2016 we're declaring as 'Irish Month' on our blog. We're sharing recipes of our updated takes on Irish classics and we're also talking to some of our favourite Irish figures in food and travel in an interview series, shining a light on some of our favourite Irish friends. Follow the series in full as it's published, but next up is the face and voice of Irish restaurants. You've seen him on TV3's The Restaurant and he's seated and charmed you from entrance to table at some of Dublin's best restaurants. It's John Healy, the most famous maitre d' in the country!
Commanding the dining rooms of some of the greatest restaurants in New York, London and Paris, it's hard to believe how diners even managed to understand John in countries outside Ireland. He talks a mile-a-minute and one second he's there, the next he's shot off to help another table, but we know the answer already: charm. John has charm and charisma by the bucketload. A familiar face as the Maitre d' on The Restaurant, viewers have watched John size up to celebrity head chefs and put diners in their place for years on the show, and we were lucky enough to tape with him for the most recent series in Dublin in 2015.
We wanted to get to know John a little better, and what a big heart he has. "My career varies from five-start hotels to high-volume restaurants," John explains, having recently joined Suesey Street as General Manager alongside sister venue No. 25 Fitzwilliam Place, a private dining and high-end events venue. Prior to that, when John first returned to Ireland, he led the opening management team for the Dublin Four Seasons Hotel.
In London, John managed Sir Terence Conran's Mezzo on Wardour Street, which however breathtaking in decor or fancy the menu, far more eye-watering was the capacity – 750 seats per service! If familiar with London, you'll know that Mezzo then became D&D London's Floridita until a fire effectively burned it to the ground. Recently, it's reopened as 100 Wardour Street. John also spent time at the famous Rib Room at the Jumeirah Carlton Tower in Knightsbridge.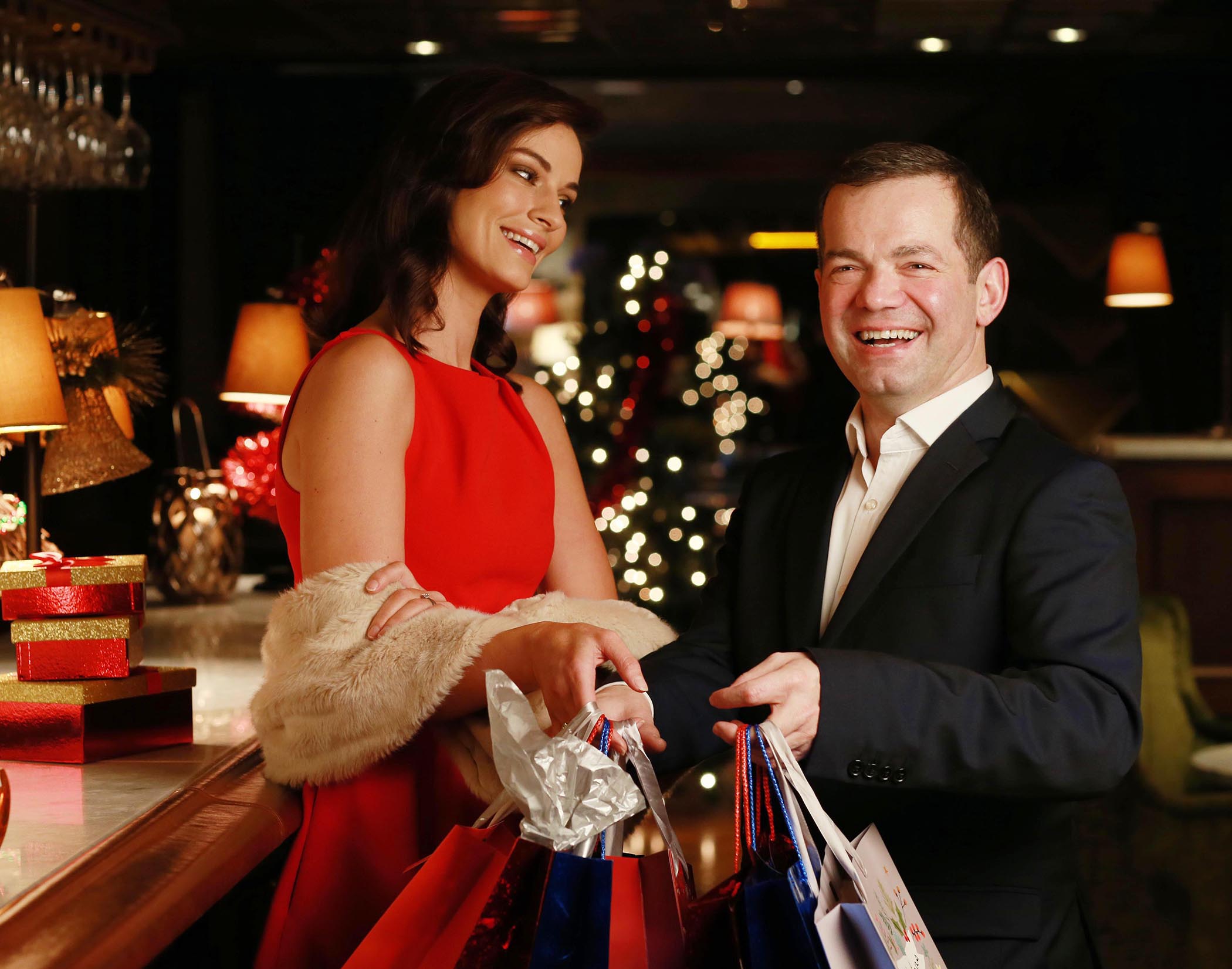 With Generation Emigration ever in the headlines these days, we wanted to know what brought John home and what made him stay put? "London was a very hard graft and a very fast pace of life I think I was getting too old to continue the pace I was working at especially in Mezzo."
"I think I came home for a change of scenery and as the economy was booming here I stayed as I enjoyed being back at home. It really was the job in the Four Seasons that kept me here."
John's experience of undergoing a heart transplant is such an inspiring one. A young man in his 40s, John had an agonising wait over a number of years on the waiting list for a transplant. Without getting too much into the ins and outs of it, we wanted to hear what he now thinks of the whole – let's face it –near-death experience a couple of years on? He says: "the experience was really phenomenal and definitely life changing; I have a greater appreciation for life and for myself".
"I think I've learned to treat myself with respect, Not to work as much or as hard and to enjoy life a lot more.
"Obviously, I still work in the industry as I love what I do, but I'm older and wiser now; experience can teach you a lot if you listen."
@stevejcurran @TV3Ireland pic.twitter.com/JdSYwoijE1

— John Healy (@jhjohn) 10 February 2016
When we were growing up, The Restaurant was really the only cookery competition on television. Before Bake Off's popularity and prior to Masterchef being a must-watch, the little RTÉ show offered an eagle eye glimpse into restaurant cookery, where a celebrity chef would get to grips with a working kitchen, devise a menu, cook for diners and command the pass for one dinner service.
Refreshingly, that's still how it is today, though made modern and now part of the TV3 family and produced in association with Aldi. We were delighted to get asked to take part in the recent series, with Marco Pierre White as head judge and set in his Courtyard Bar & Grill restaurant in Dublin's Donnybrook.
After years and years of the series, what keeps viewers coming back to The Restaurant, we wondered? "It's an original format that blends humour with a good food show. It's also good fun and we don't take ourselves too seriously."
"Actually, during one of the earlier shows a couple of years back, one of our celebrities got very drunk and had to be cut off during filming. In general though, the celebrity tends to show the real side of their personality and people like to see that."
— John Healy (@jhjohn) 10 February 2016
As John flits between kitchen and dining room, who's worse – the celebrity, the judges or the diners? "The diners are great, some guests tend to get a little over zealous though and one lady even had to be removed as she fell asleep on the table. Obviously, the excitement was too much!"
They say never work with animals or children, so we're certain   that John's come across all sorts and every possible situation in the service industry… has  he any pet peeves in restaurants? Ours is definitely no seasoning on the table and fridge-cold butter served with bread. GRR! "Ditto that fridge cold butter; tea served with no milk or sugar; and I have a thing about  tea spoons facing the wrong way on cups and saucers," John says.
John's current stomping ground is Suesey Street, which is so London – designer interiors, a contemporary menu and a real presence about it. A breath of fresh air on the Dublin dining scene, we asked John to tell us a little about the restaurant and bar and why it's become a hot spot since opening? "It's a really cool bar and restaurant with a sexy look and heated terrace, not only that but it's great value for money for amazing quality food and spot-on service. Our style is upmarket bistro bordering on fine dining. Our focus really is quality, value and service."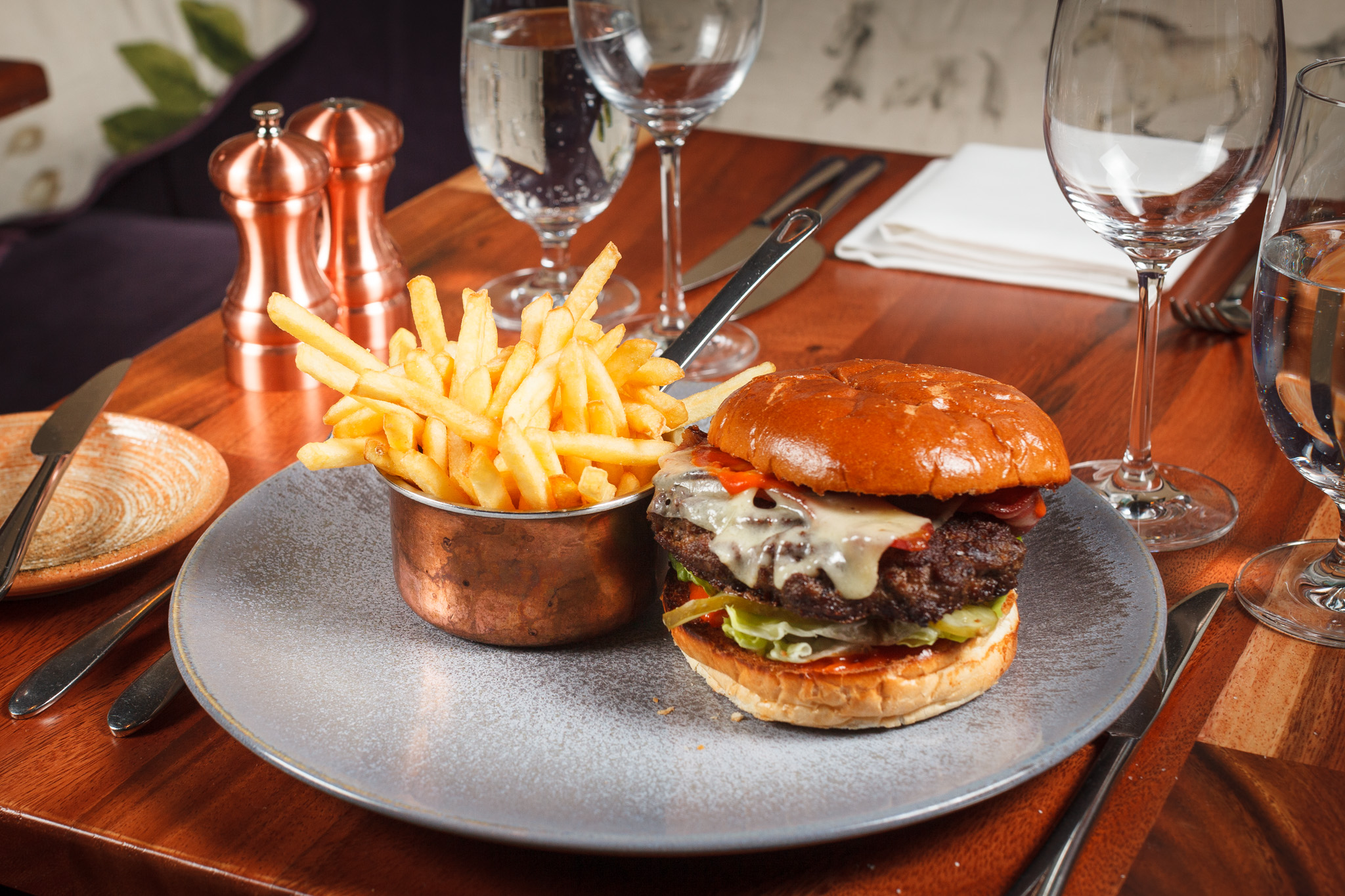 His food memories growing up in Ireland include Angel Delight and Soda Streams – a true kid of the 70s! He says "my Mum was a great cook and made a great beef stroganoff, bacon and cabbage. I remember homemade burgers and Sunday roasts, too".
As we ask everyone in the food industry: where is Irish cookery today and what challenges does it face? "I think Irish cooking is probably better than it's ever been before," John explains. "The Irish customer is looking for quality and value for money as their knowledge of food and wine has increased over the past number of years. Provenance is key – the public is aware of produce – whilst we've all become experts in criticising restaurants.
"People are prepared to pay for good food, dining out has replaced the pub in our society. 
Wine has got very expensive and making money in restaurants is not as easy as everyone thinks."
Finally, we made him dish on some of Dublin's best dishes and best restaurants. "Oh my god, there are too many to mention, obviously I have to say Suesey Street – I like our new lunch menu and in particular the burger. I went through a phase of eating rib eyes in every restaurant in town, actually! Okay: Junior's Deli in Beggars bush, Beeftro on Balfe street and Marcos  in Donnybrook  are some of  my favorites. I love The Pig's Ear on a quiet evening and you'll usually find me popping into The Workshop gastropub (Kennedy's Pub) on Georges Quay.
   ❤︎
You can follow John Healy on Twitter and Instagram, look out for future series of The Restaurant and why not stop for a drink and a chat with the man himself in Suesey Street?