There's only a handful of hotels in the world that we will say "we"re dying to stay there!". The Jam Hotel in Brussels has long been on the top of that list. During our spontaneous, last minute package-holiday style dashes to our beloved Belgian capital back in 2016, we were often limited in choice for places to stay but The Jam had caught our eye since it opened in mid-2016. When the chance to visit Belgium came along once again, we were hell bent on checking in to The Jam Hotel (Affiliate booking link).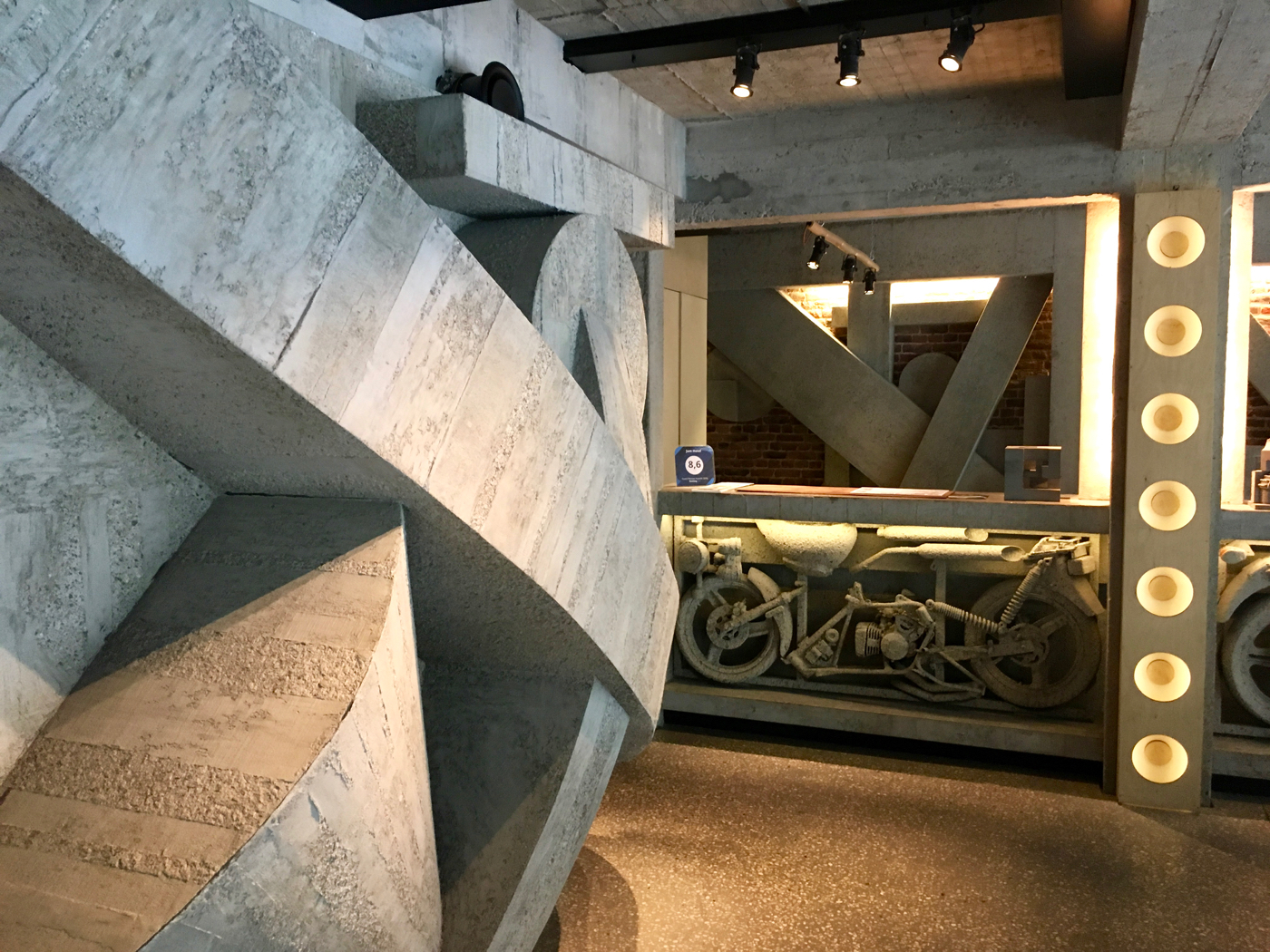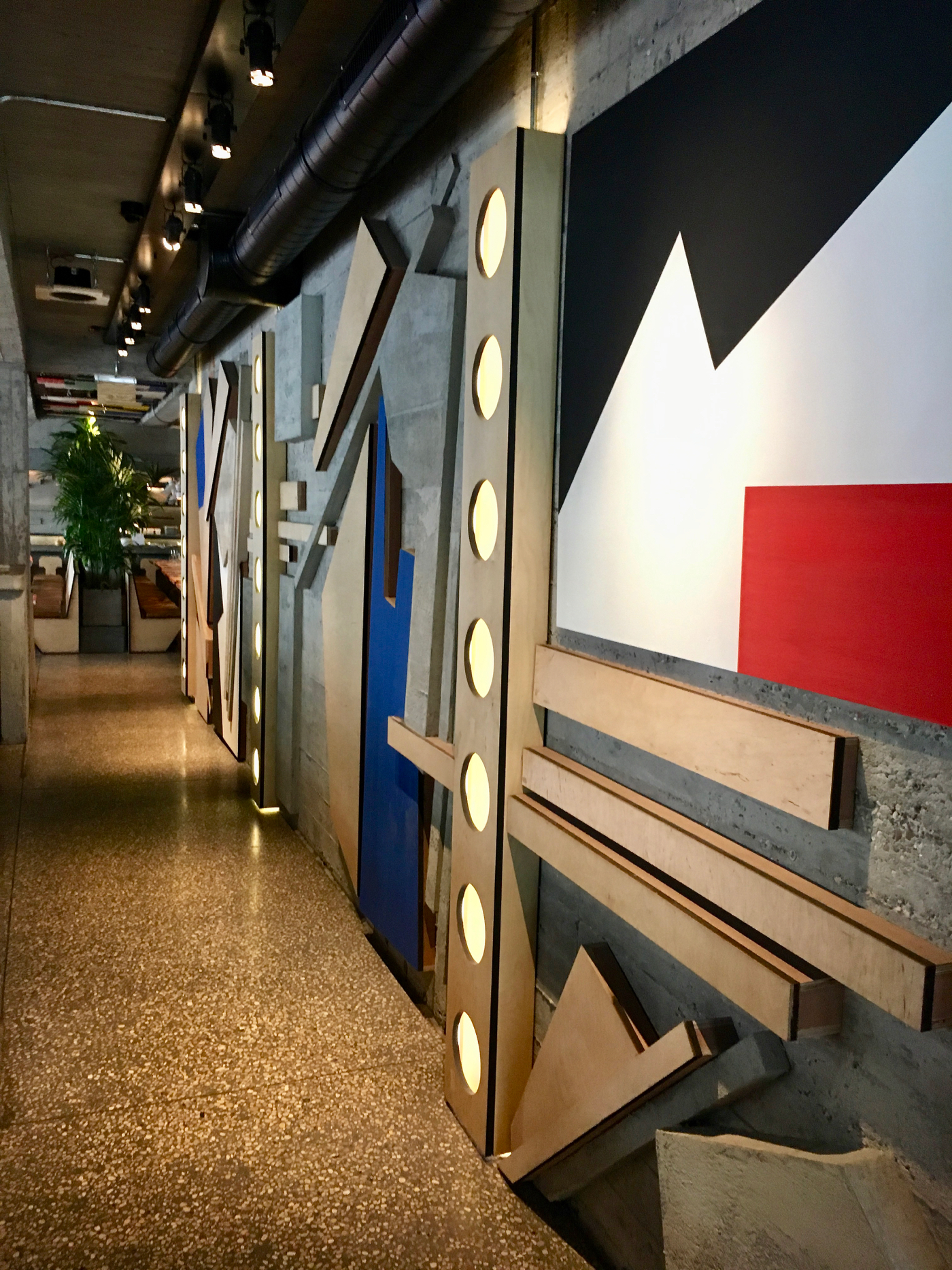 Located in the Saint-Gilles district technically but also just a stone's throw from the shopping district around Avenue Louise/Louiza – it's an area we've often stayed in and gravitated towards in Brussels. In fact, it's just a minute's walk from one of our favourite cafes and coffee spots in Brussels Parlor (click through to read) as well as being right across from one of the best independent cafes for breakfast and lunch, Hinterland.
The best thing about being in that area is that the Jam Hotel is centrally located without being too in the thick of it all. With the Villo bikes literally outside the door (really recommend using them!), Janson tram stop a couple of feet away, a connection to Brussel-Zuid/Bruxelles-Midi on Line 81 makes getting around the city incredibly easy.
Born of a brutalist block along Chausée de Charleroi, the hotel's interior celebrates its industrial heritage with ample concrete, metal and raw wood on show, weaved amongst modern and stylish interior elements. Natural and manufactured sit side by side harmoniously, from bare concrete proudly on show and the smells of wood wafting along the corridors to faux furs, little Kilner jars of cacti and lots of hand-crafted textures throughout the rooms. To describe it in a phrase, it's brutal industrial-meets-stylishly natural throughout.
For quite a compact hotel, there are a lot of rooms available to stay in. From the budget traveller to those with more of a bulkier wallet, the hotel offers everything from an 18-bed 'Giga' dormitory with 9 wooden bunk beds beds, 2 bathrooms and storage to the 'Hyper', 'Mega' or 'Ultra' rooms for one, two or three. Unusual for hotels, a single room option is also available with a single bed, and the welcome accoutrements of TV, kettle and a shower room.
We stayed in the 'Extra' room, which every Millennial will chuckle at. So extra. Situated on the sixth floor towards the back of the building, surprisingly the room was filled with light from large windows and was organised incredibly functionally with lots of additional storage space and a perfectly-sized bathroom. The next level of room up is a Hyper room, which has a double bed plus a bench-cum-bed too, conveniently tucked away behind a storage unit. You'll soon realise that though the building has its confines, the team has never let that limit the offering here – The Jam Hotel makes use of every inch of space, but yet everything feels clean, de-cluttered and simple.
So, you've got your place to sleep – but where to eat and where to drink? Well, The Jam Hotel actually two bars – one on the ground floor within the expansive restaurant serving rustic Italian food and freshly made pizzas and then the top floor bar with the terrace too. We'll come back to that in a second. Breakfast is served in the downstairs restaurant whilst Sunday brunch is served from midday 'til 4pm. We didn't have breakfast within the hotel, opting to visit our aforementioned local favourites, but the option is there for guests at an extra cost on top of the room.
Now, back to that rooftop bar. One of the key selling points of the Jam is their rooftop pool (yes, pool!) and bar area, which is an incredibly popular haunt for locals and visitors alike – a bit of a place to see and be seen with a negroni in hand. Though the pool is strictly for guests only, the rooftop bar is open for all to enjoy and is picture perfect for rooftop sips complete with a panoramic of the city unfolding before your eyes. Styled like a bit of a cosy ski-lodge – furry throws, a roaring fireplace, lots of wood – it kind of transports from the middle of the capital of Europe to an obscure alpine drinking den. Cocktails and beers are served until near midnight up here, while the ground level bar and restaurant close a bit earlier.
With its style, pricing structure, tone and atmosphere, The Jam really reminds us of places we've stayed in before and also written about like The Dean in Dublin, The Grassmarket in Edinburgh and even to some extent The Pantone Hotel, also in Brussels and located a two minute walk away. Convinced to plan a trip to Brussels and base yourself at Jam Hotel? Book via our #AffiliateLink and you're helping support us in a small way, as we receive a tiny percentage commission for each booking via our website!
Disclaimer: We paid our way and stayed at The Jam Hotel on a media rate.