Have we ever told you just how lucky we are? No, not in the slight of hand, special pair of socks, pop a quick bet on type of way. No, we mean have we ever properly effused about how lucky we are that in a drop-down menu, we get to select "Irish" as our nationality?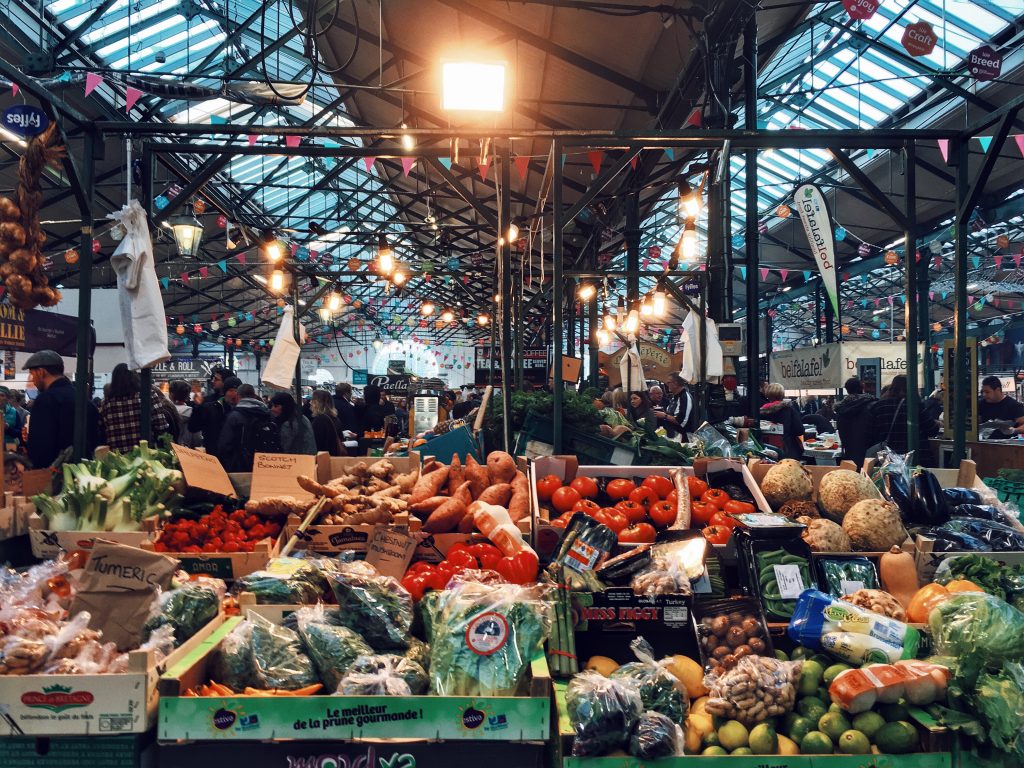 Not solely because we're a country that many of the world's nations have a love-affair with; a country that people will scan their ancestry with an eagle eye just to find a contentious connection to the Emerald Isle. While we did display a slight dip in patriotism around the time of our emigration to the UK back in 2013, our love of our country never wained, probably because we departed on the plane that day with a full-Irish fry in our bellies, washed down by mugs of Irish tea. And if anything emigration made our hearts beat heavier and blood flow greener than ever before, growing as each year passed. As the Irish proverb goes: 'Uireasa a mhéadaíonn cumha' – absence makes the heart grow fonder.
And for us pair, that's precisely what happened when it came to Irish food in particular. We genuinely couldn't get used to the overly porky, skinny, herbed British sausages, nor could we embrace bland English butter and eventually we noted that there really is a stark difference between British and Irish tea! Yes, these sentiments may seem a bit silly to some, but it's a common complaint of many a well-fed member of the diaspora.
Just some of our very #irish food shopping haul today! Thank goodness we've a checked back going to London! pic.twitter.com/kMEcfS7rXI

— GastroGays (@GastroGays) December 28, 2015
We've shared many a tale on our social media of packing an entire suitcase full of fry-up accoutrements, a variety of tea bags, relishes and sauces, opening large packets of crisps to let the air out, so we could fit more in the bag. There was one time a block of James Whelan's award winning beef dripping was confiscated from our luggage in Dublin Airport, and admitting defeat and with a heavy heart we heartily advised the security member "bring that home and here's how you make the best roast potatoes ever". True story. And the good story of Irish produce can fly far and wide. We've brought it to the UK in our very small ways and now that we're back home in Ireland, we want to make an even bigger deal of it.
We're writing this in the rugged and wild south-west of Ireland, deep within the Dingle Peninsula/Daingean Uí Chúis at the Blas na hEireann Irish Food Awards. We were lucky enough to be brought along to judge the awards for the first time this year and we've just spent a day amongst of 70 or so other journalists, bloggers, foodies and industry experts helping to whittle down the best of the best Irish produce presented to us this year from producers across the island of Ireland. Yes, a tough job, and one we are so very glad to do! We've had everything from fillet steaks to crab claws, cooking sauces, creams and yoghurts right down to flavoured salts and seasonings. The purpose of these awards is to champion and celebrate the amazing work done by the hundreds of Irish producers around the country of ours, making a living for themselves, for their employees and feeding the nation. From those many hundreds came almost 2,500 individual products for judging this year, the tenth year of the awards.
You might think, 'so what?' But let us cast your mind back to some years ago, when in the midst of those incredibly harsh economic times a huge wave of criticism washed over supermarkets for not offering enough locally-grown produce and Irish-made ingredients. Especially when discount retailers like Aldi and Lidl were introduced to an Irish audience, the quest for a bargain resulted in significantly less appreciation for the work on the green fields, waterways and factories still dotted around the country and – at that time – most of them struggling to stay afloat and viable. 'We need to dig ourselves out of this depression from the inside out' was the general attitude and the upshot of that has resulted in the proud, powerful producer-led Irish food industry you see before you right now.
Retailers have had to listen to their customers and have rightly amped up the prominence of Irish food along their aisles. But, there is still such a long way to go. If you want just one small example, we live in Ireland's largest town, Drogheda, where just outside the town is Drummond House Garlic, growing some of Ireland's most exceptional garlic by one small family. Stocked in some of the country's finest kitchens and adored by chefs, local and farther across the island. Their farm sits 6km away from our local Tesco. That same local Tesco has garlic flown in from Spain, France and even China. We know there's lots of different reasons for this, but locally there is a demand for this garlic because it's grown in the area yet it's incredibly hard to find. Why can't a local supermarket embrace local produce in an act of community support and have a special or even just a limited edition promotion Instead, our garlic choices are better travelled than the two of us and come with more air miles than we've had in our entire lives.
That's one frustrating, niggling example but on the whole it does feel easier than ever before for each and every one of us to consciously buy and appreciate the larder of ingredients available locally and nationally to us. SuperValu is, at the time of writing, Ireland's biggest and most powerful supermarket company, helped by its acquisition of the much-loved Superquinn chain a few years ago. SuperValu's Food Academy scheme, is as the name suggests, a place for budding Irish small producers to learn how to make their story one of success and notoriety. Through a series of seminars, workshops, and networking events, those who are involved are guided on all aspects of their business (from food safety, to labelling, to scaling up production) and eventually set on the shelves of selected stores nationwide.
We spoke to Mark Bergin, the man behind Waterford coffee brand Coffee House Lane. His love of coffee stems from his time working in Italian restaurants while at university in London. He brought that passion back to the Déise and teaming up with his publican father set about growing the brand from home. Selling their range of roasted beans and pre-ground coffee, Coffee House Lane is now sold in over 130 Supervalu stores nationwide, an achievement he doesn't feel the company would've gotten to had they not been part of this scheme. "I am sure our business would have grown but definitely not at the same rate," Mark explains,  "we probably would not have had the same focus on producing a retail product as we have now. The exposure our brand has received from being a part of it has been fantastic and has seen us growing from a small regional brand to a small national brand," Mark adds. His company employed four people when it joined the programme and now counts ten employees and still growing. Mark finishes, "through the Food Academy I have met some great food producers, most of them like us are family businesses with a great work ethic and some fantastic and innovative products."
This story is echoed by John and Riva from Black Castle Drinks (one of the producers profiled in our popular 25 Irish Drinks post) who say "without the Food Academy it might have taken us years to get a foothold in this ultra competitive industry and even then we wouldn't be equipped with the knowledge of its inner workings and processes – it's allowed us to rapidly learn how a large multiple works, too". John and Riva returned to Ireland after a number of years living in London (just like us!) and set up their craft soft drink soda business in Co. Wicklow, buoyed by the "energy, creativity and general get-up-and-go attitude" they found in London. Their business is all about creating drinks that alcohol drinkers and teetotalers can both enjoy – "why was the non-drinker of the group always left out of experiencing a thoughtfully-crafted drink full of flavour whilst others mulled over the berry notes in their wine or the hoppiness of their craft beer?" they questioned. The couple has toyed with various different flavours and brought out a range of sparkling, non-alcoholic drinks for adults.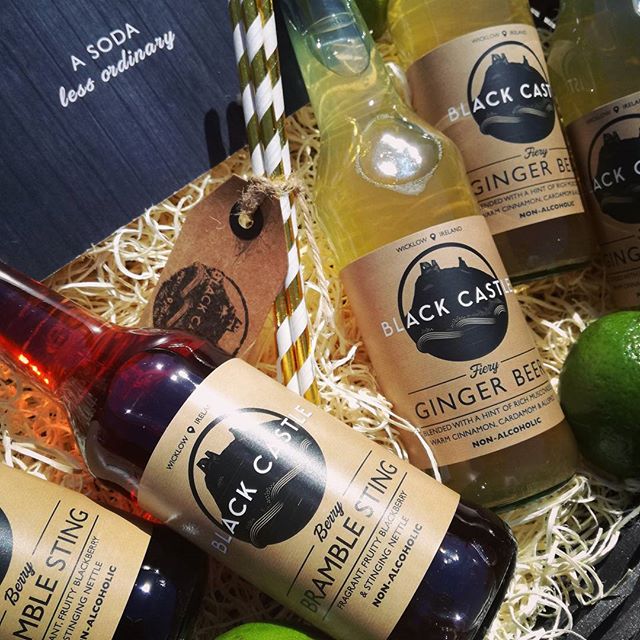 John says that being stocked on supermarket shelves was something always in the business plan but the Food Academy spurred it on far quicker than they could have believed. The pair declare the Irish food industry with its new exciting producers cropping up almost daily as "the new rock 'n' roll", where once that same buzz was reserved for the latest chart-topping band. They finish: "There's never been a more exciting time to be involved in the Irish food and drink scene, with new products and trends cropping up weekly. However, trends come and go, of course, but quality food and drink will always be constant."
Selling the story and championing producers is the flavour of the day at Dunnes Stores too, with their relatively recently launched Dunnes Stores Simply Better brand with producer stories and provenance at the heart of the offering and acclaimed Irish chef Neven Maguire as the face and ambassador of the range.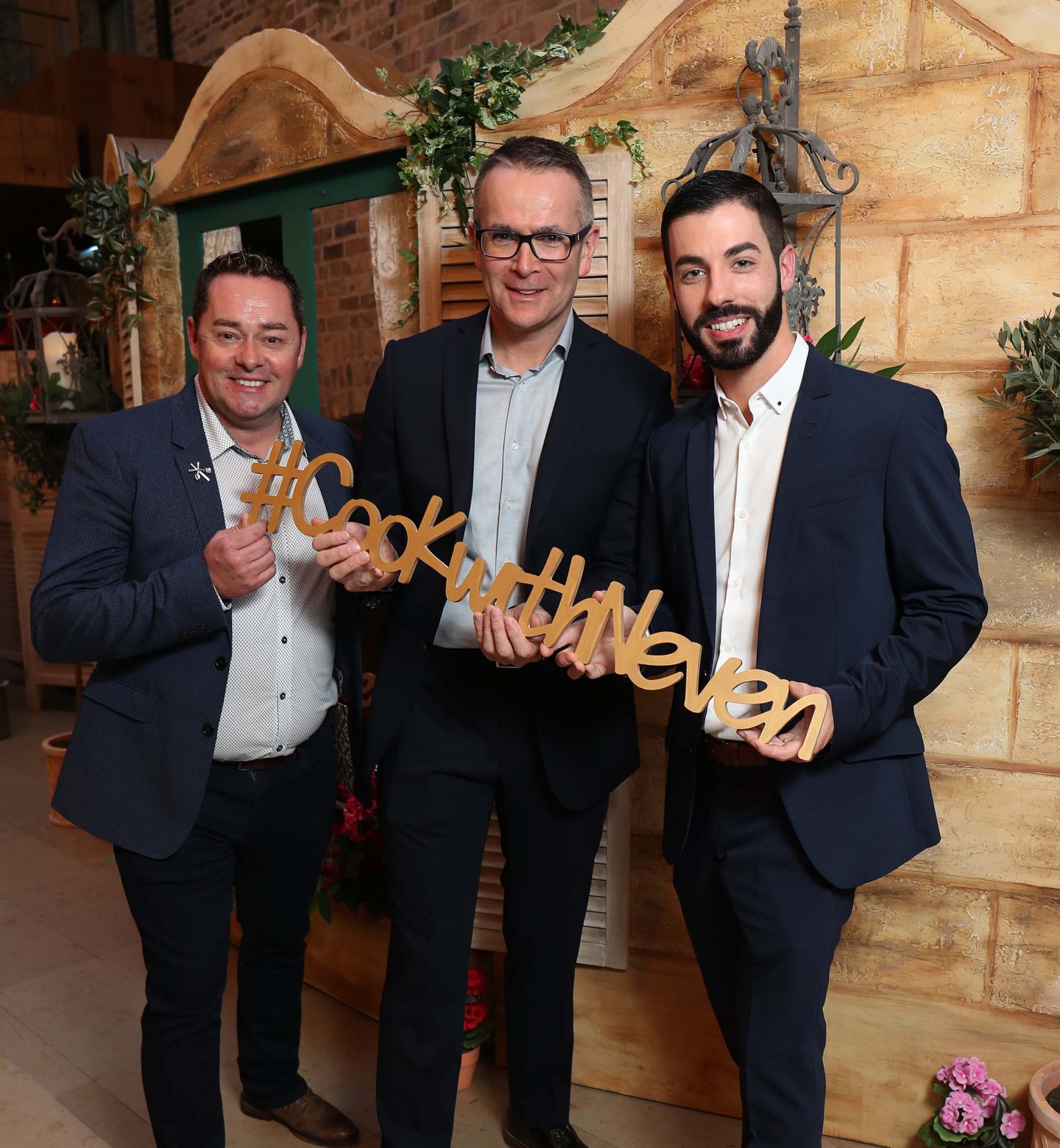 Brand Manager Diarmuid Murphy leads a small team who are already collecting awards for their fast-expanding range of curated products (including Great Taste Award Golden Fork winner Sticky Toffee Pudding produced by the Flaherty family in Co. Meath). He explains that "our products are supplied by local and international suppliers and each and every product has a story behind it. That story is centred around the ingredients, the provenance, the people and the craft that goes in to producing it".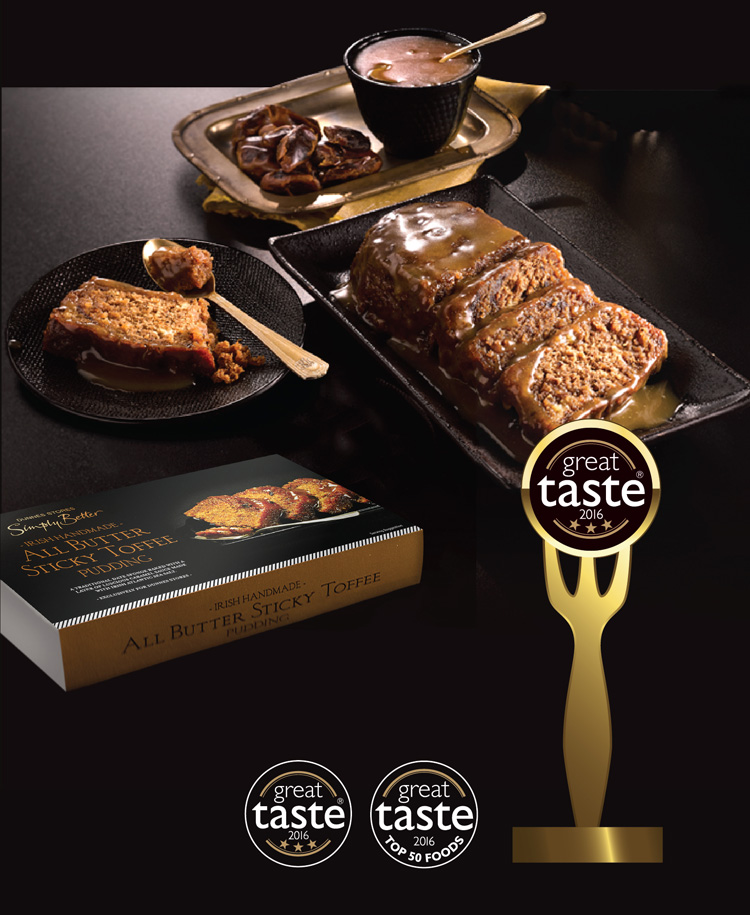 "We want our customers to know where the product they are buying has come from and to know that Simply Better is a brand they can trust," Murphy adds and with everyday consumers taking a greater interest in food, where it was sourced and actively supporting Irish suppliers particularly, it feels to us that they're keenly listening to their customers. "Sharing our supplier stories helps to convey the passion and commitment our suppliers have to produce great quality food. The food industry is constantly evolving and now more than ever, customers want to know more about the origins of the food they are consuming and we are more than happy to share these amazing stories with them. Take Tom & Laura Sinnott from Wexford Preserves for example, they source locally grown fruit to produce our Handmade Preserves and use traditional open pot boiling methods in their kitchen in Co. Wexford to make each jar. When people hear this story and taste the product they are reminded of the jams and preserves they grew up eating."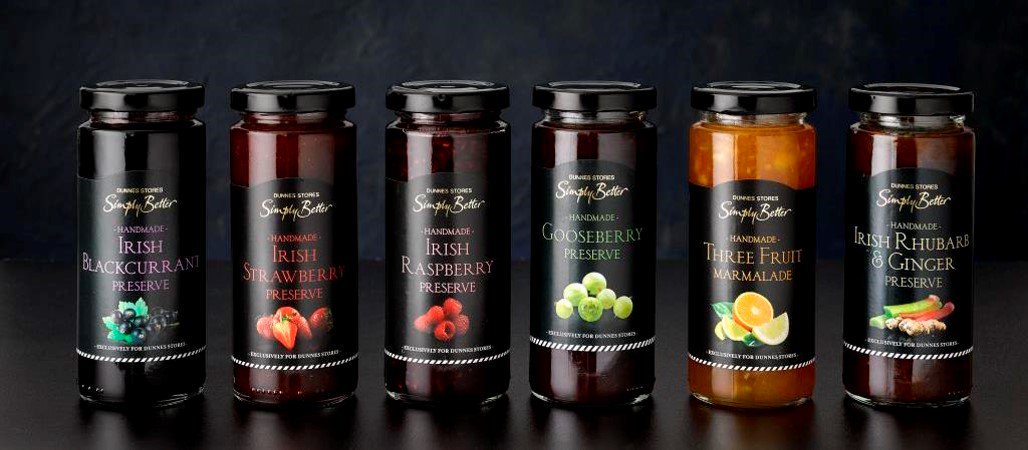 While we discuss supporting local though, it would be remiss of us to not bring up the likes of Ardkeen Quality Food Store in Waterford, St. George's Market in Belfast, Indie Fude in Down, McCambridges in Galway, The English Market and Bradley's in Cork and Fallon & Byrne in Dublin who have been doing just this for years. They've been giving new producers the opportunity to sit on the shelf alongside established names and traditional favourites for years, thankfully. But what supermarkets like Dunnes and SuperValu are doing by taking the lead, others will follow and this is building a much needed bridge between the consumer and these small scale producers.
https://twitter.com/GastroGays/status/715263581311393792
We all know how important it is to eat local, source Irish and support small producers. But when choice isn't available, it's only making those ambitions more difficult. Your power as a consumer is huge because you literally hold the purse strings for these supermarkets – show your support and change their practices by being discerning about what appears on your receipt.