Dublin's only five-star "Urban Resort", The InterContinental (formerly The Four Seasons) is set in the leafy but still-central, well heeled neighbourhood of Donnybrook on two acres of manicured gardens. Looking for a five star hotel in Dublin with a pool, award-winning spa and fine dining restaurant? Here's the lowdown on the Intercontinental Dublin.
30 minutes drive from Dublin Airport, and just five minutes walk from Sandymount Dart station, The InterContinental is located on Simmonscourt Road, near the RDS and Herbert Park in the southside of Dublin city. Led by GM Nicky Logue, The Intercontinental is a hotel that doesn't shy away from the fact it serves a slice of old world glamour. Think "plush", "elegant" and "pristine" as opposed to "cool", "designer" or "boutique".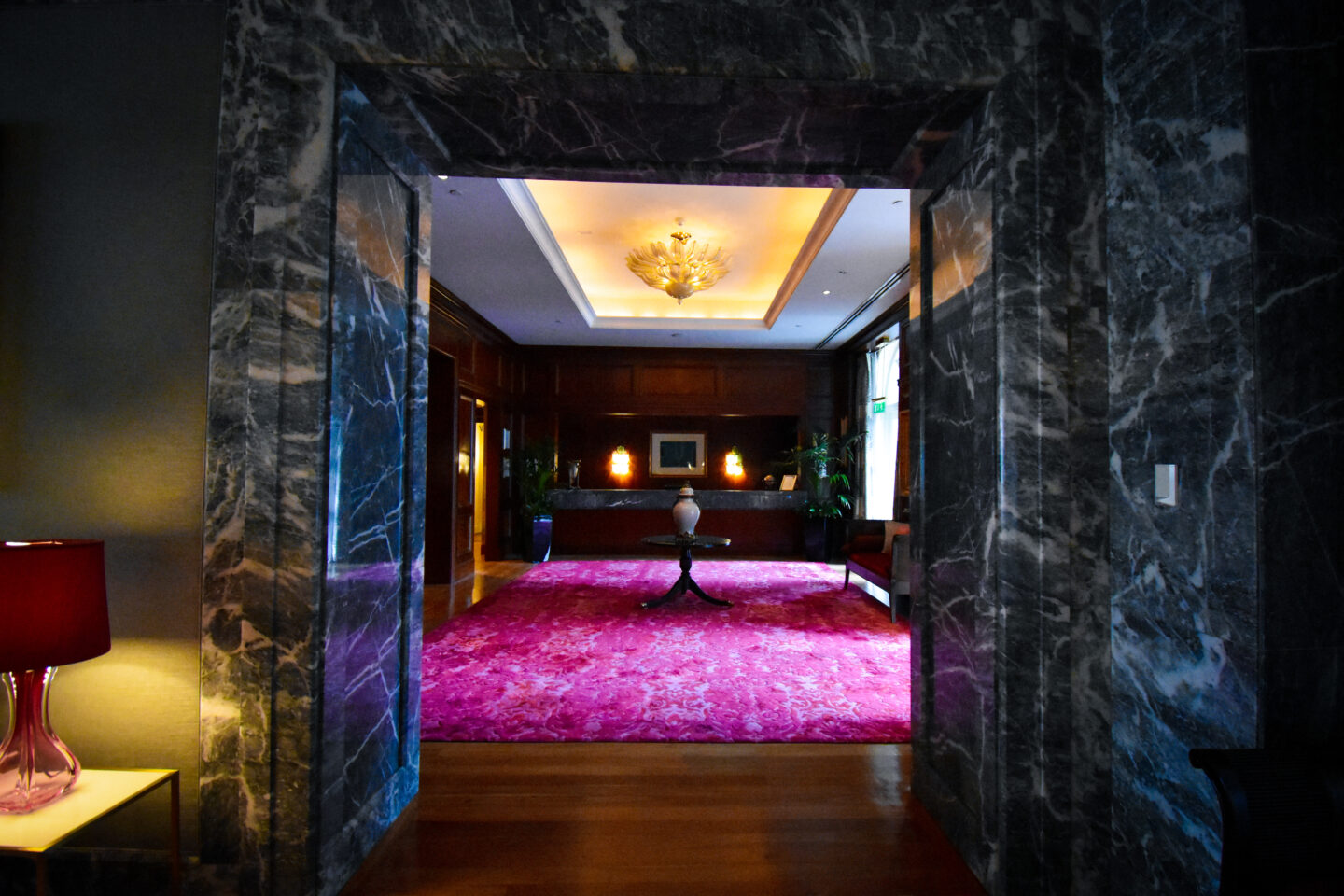 You'll spot elements of Georgian and Victorian details throughout the hotel, but it's actually a relatively young hotel. Built in February 2001, this year marks its twentieth birthday, and since 2015 it's been a member of IHG (InterContinental Hotel Group) having undergone a total refresh in the last five years under new ownership across its five floors which boast just shy of 200 rooms. Furthermore, this hotel sits within the Irish-owned MHL Collection of hotels and resorts, which also include the likes of The Westin, The Morgan and Trinity City Hotel in Dublin, The Powerscourt Resort & Spa in Wicklow, Limerick Strand Hotel and both The Galmont and Glenlo Abbey in Galway.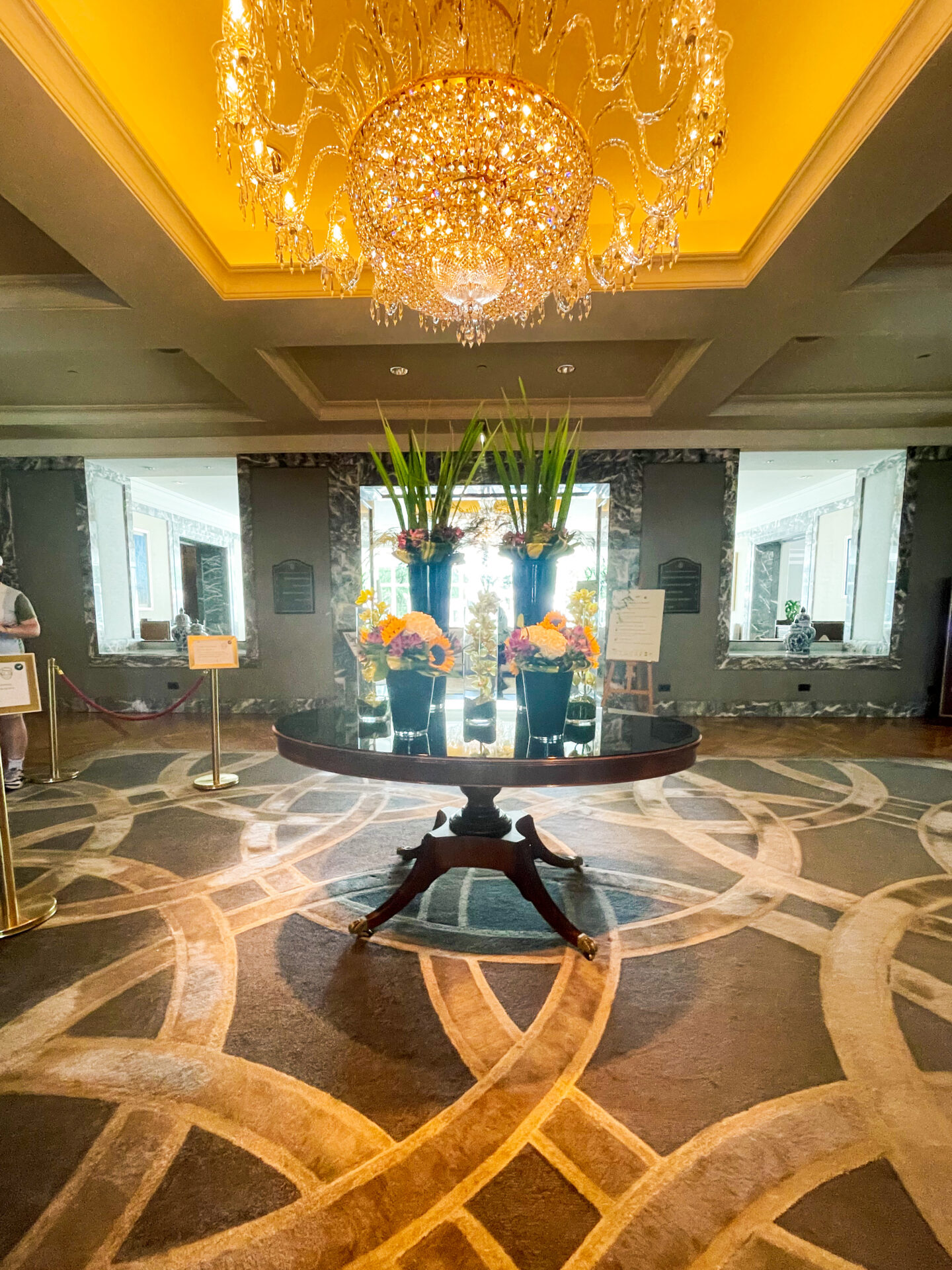 Five star service begins at the door with a friendly valet service (whilst the open air car park is just steps away, too) and the lobby of the hotel is particularly inviting, with a lavish fresh floral arrangement in the centre of the space, and beautiful art and sculpture dotted throughout the space whilst the view continues right out towards the terrace from the entrance door.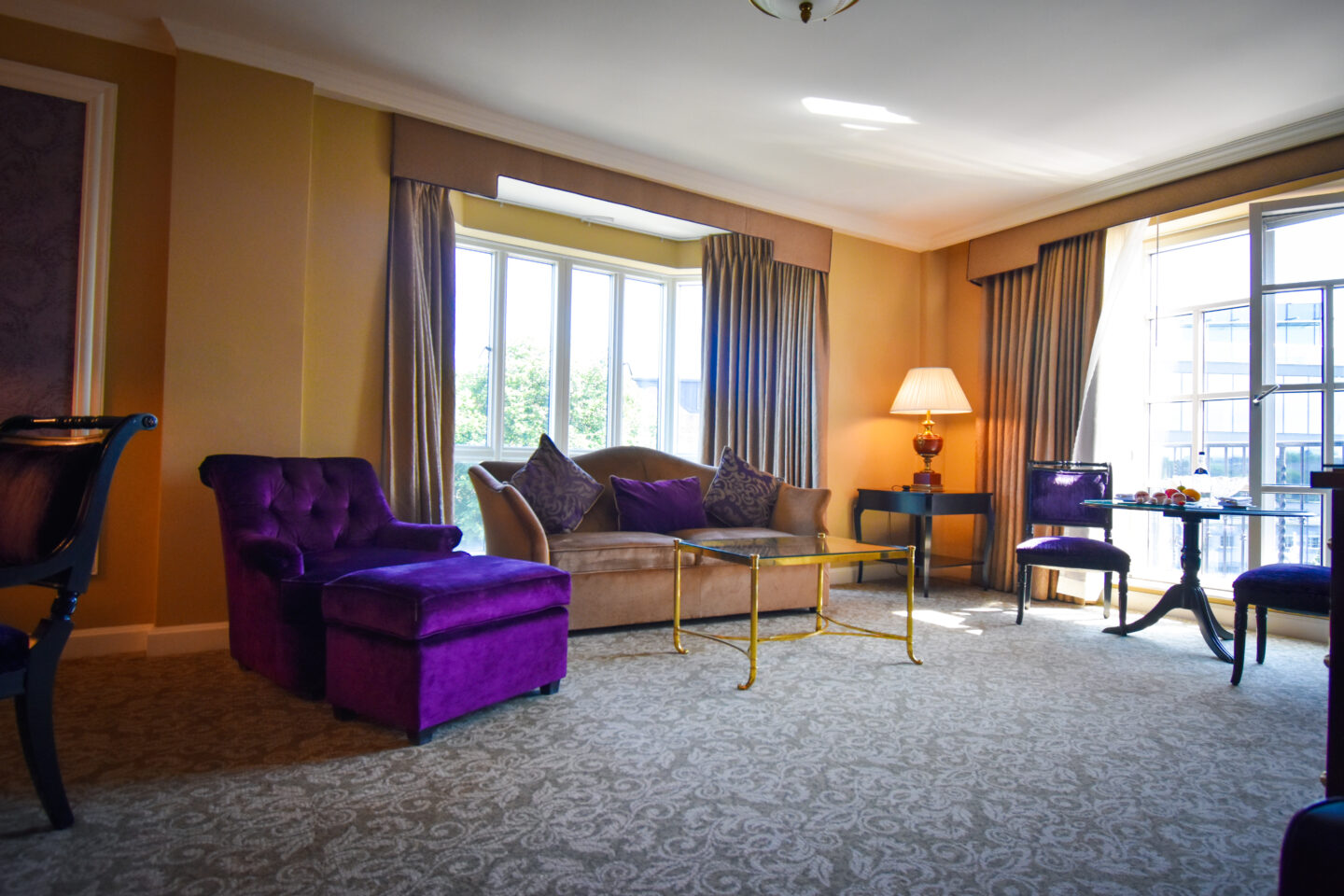 We were lucky enough to stay recently and managed to get allocated an expansive corner suite on the second floor with a huge living room comprising couches and armchairs, a work desk, a large TV and separate rooms for each of the bedroom, bathroom and toilet.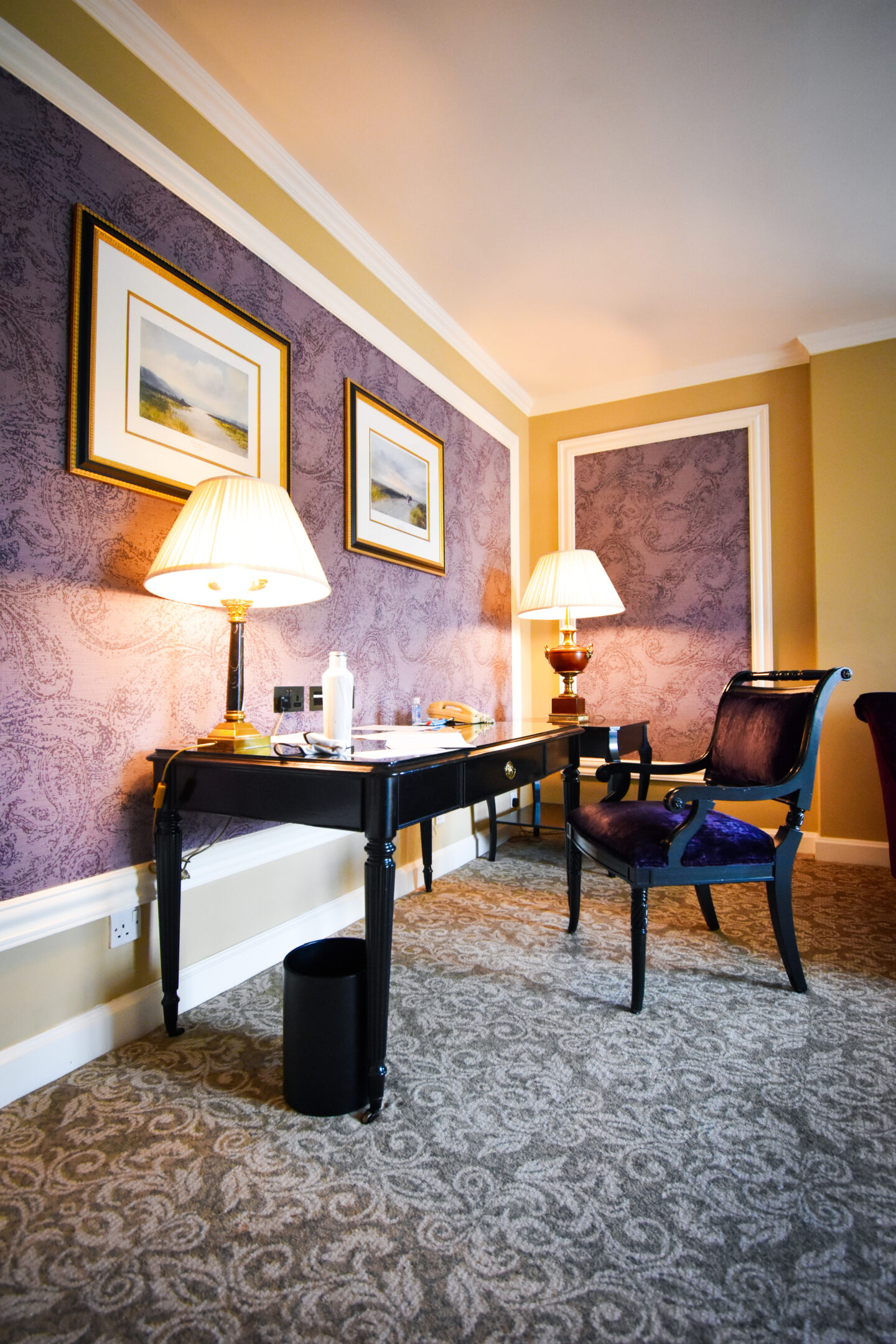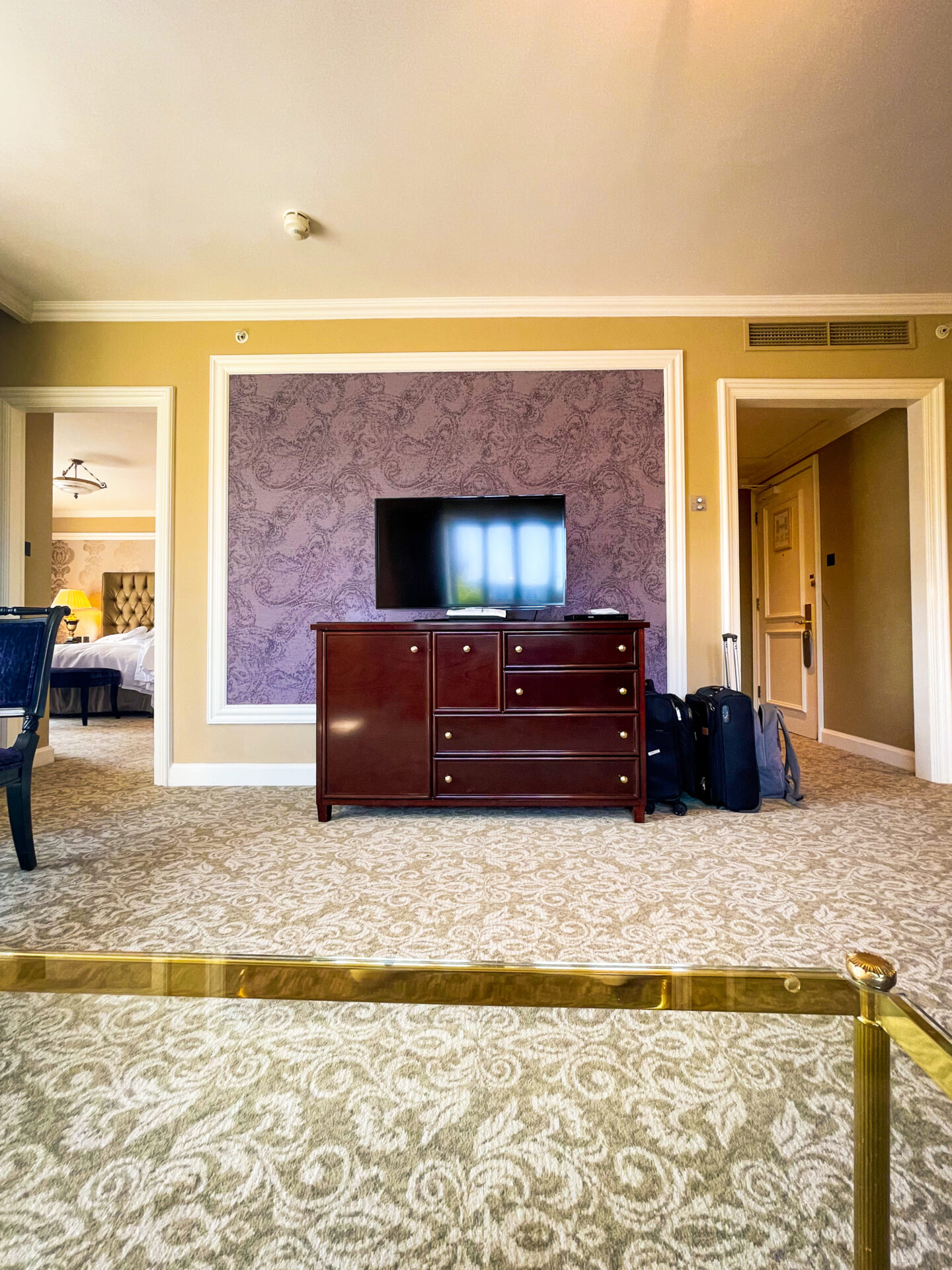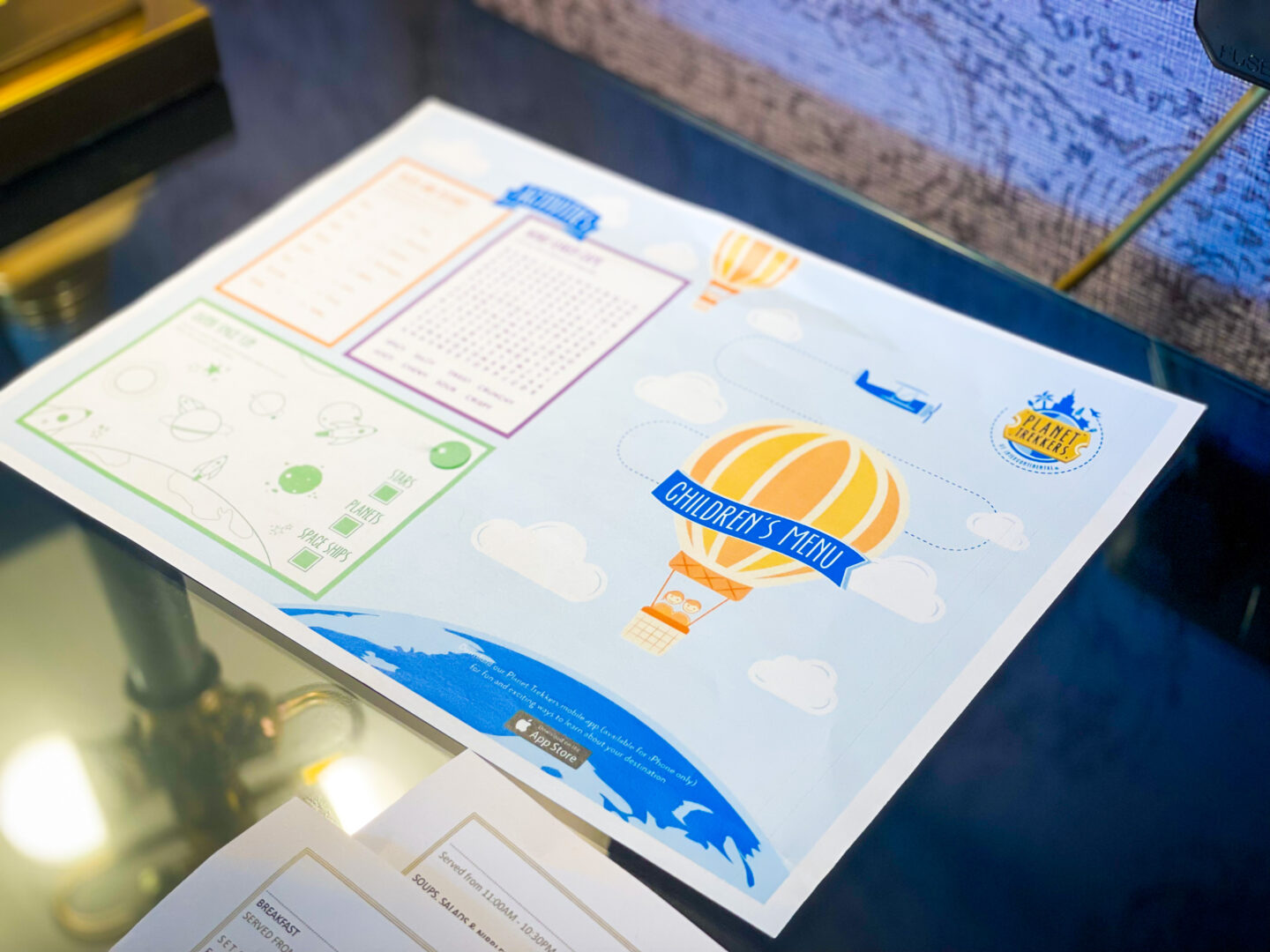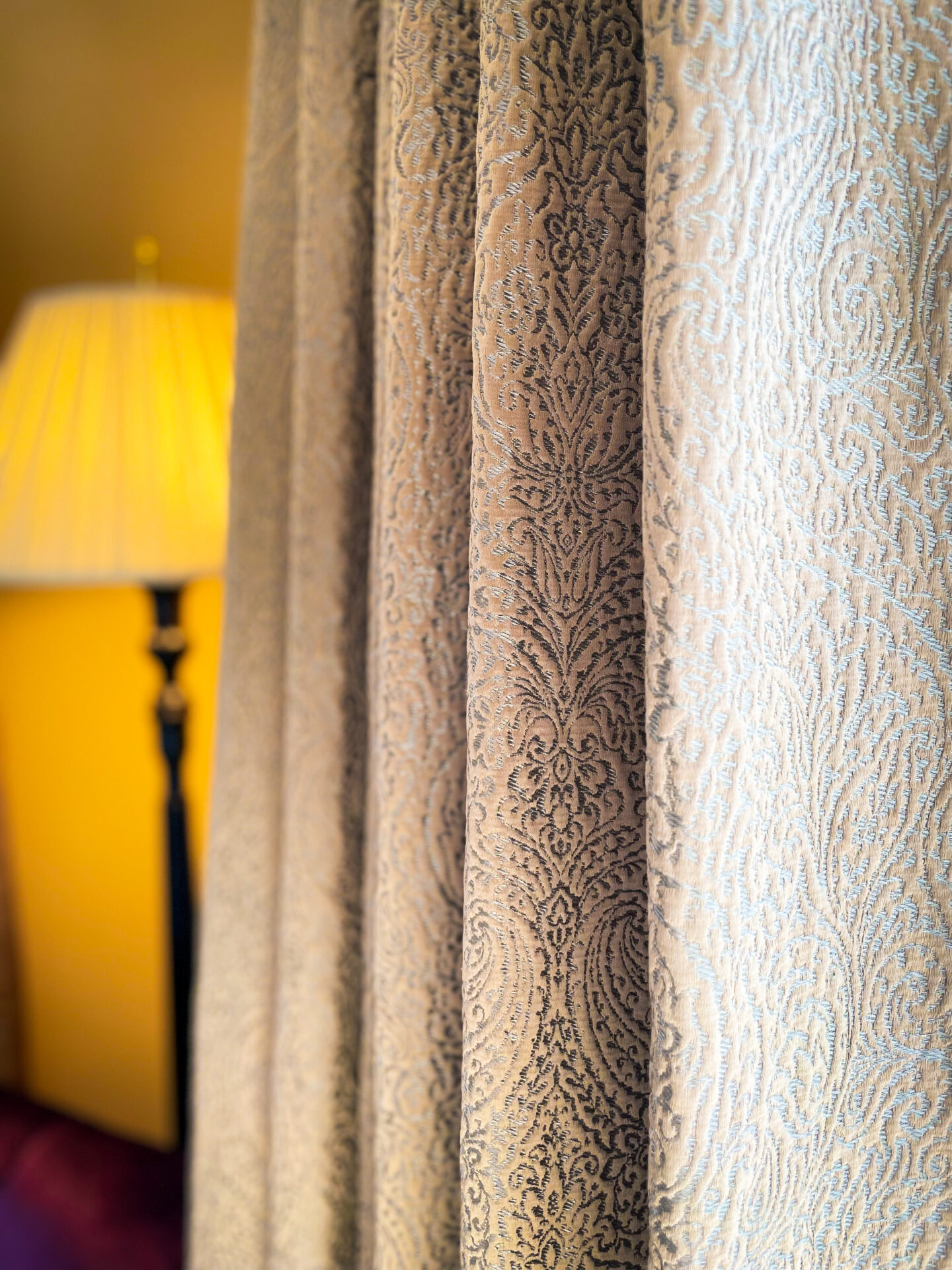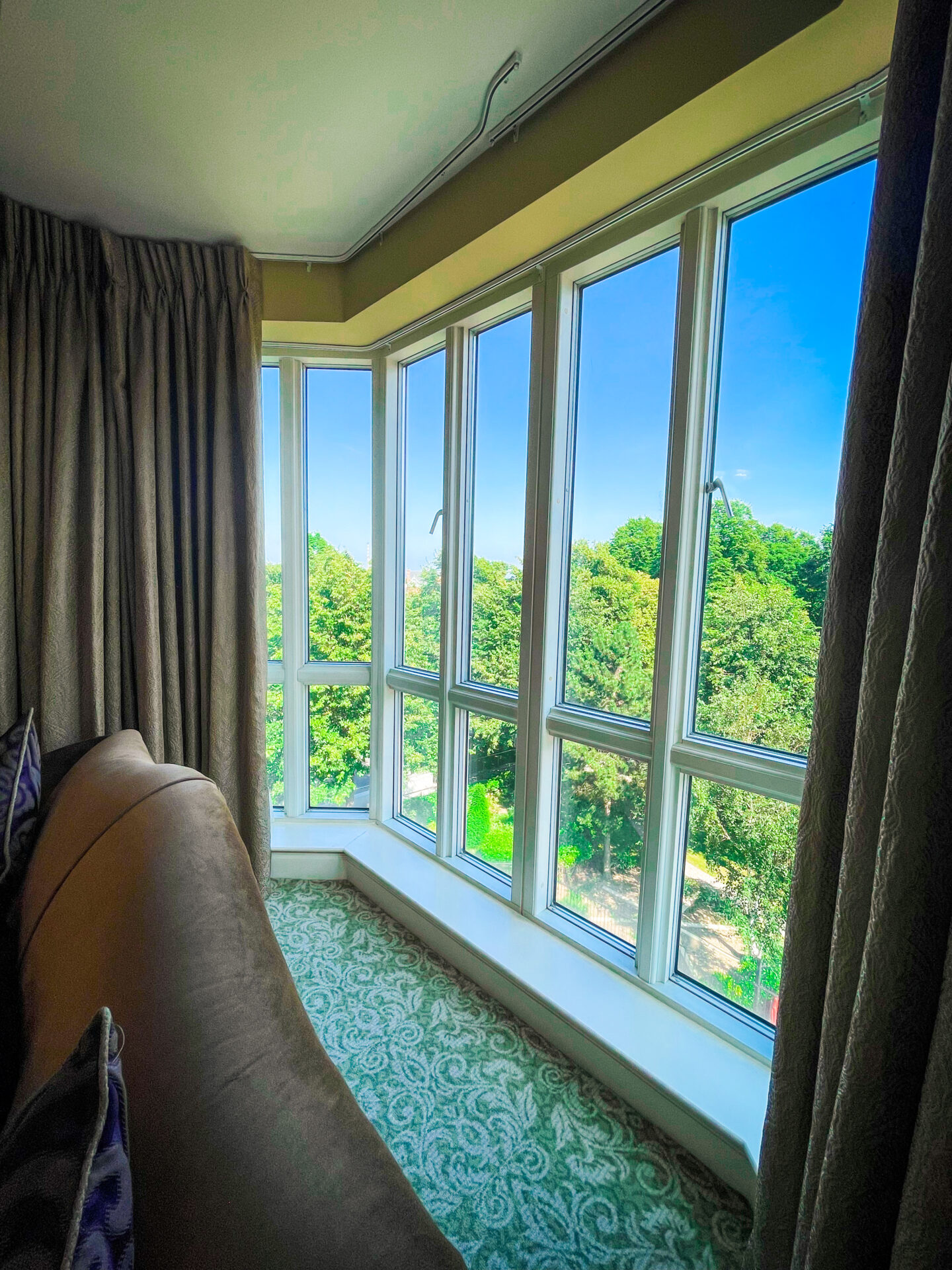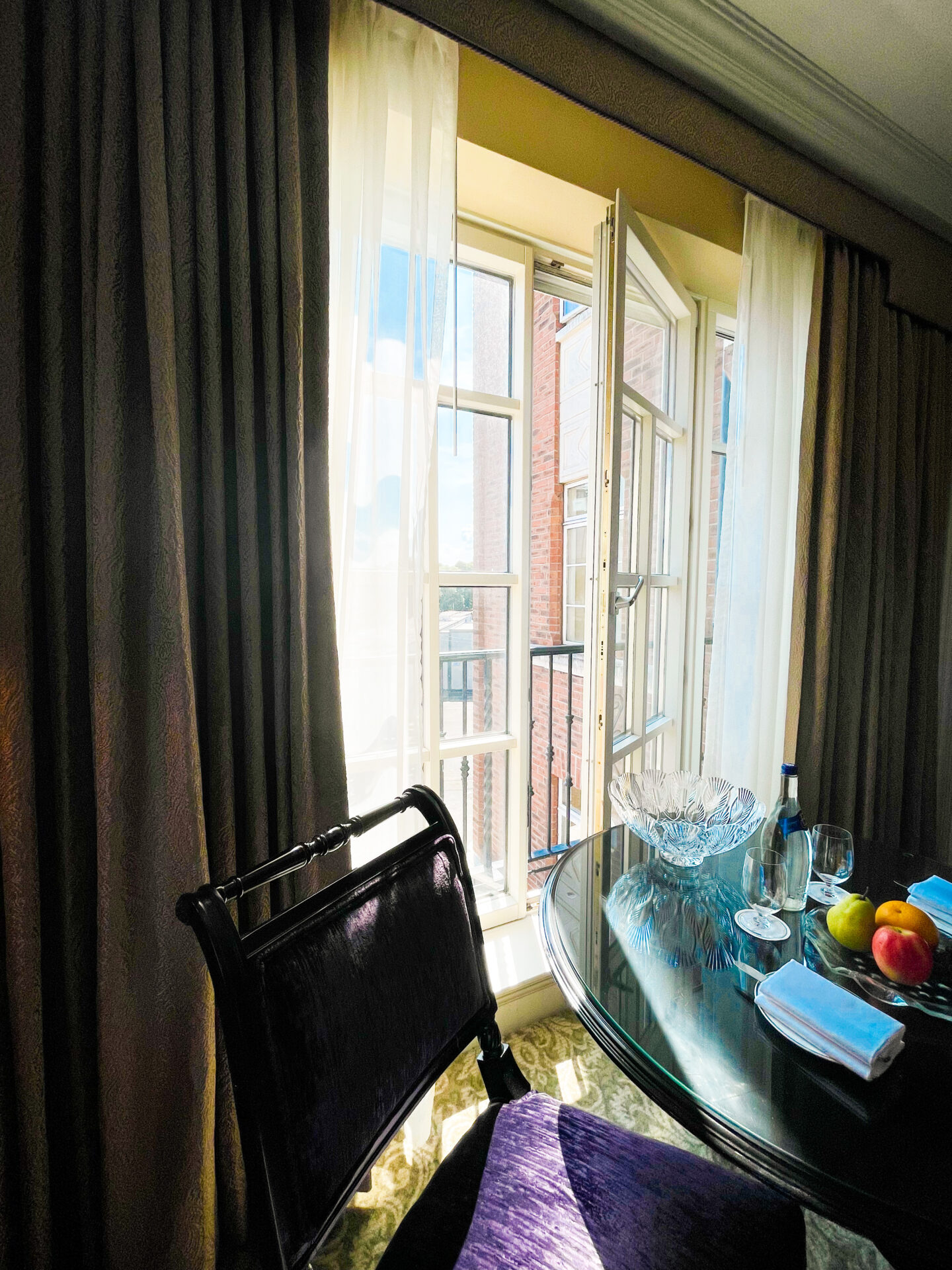 Windows in both the living room and bedroom flooded the suite with light from every angle, though heavy drapes (all equipped with pull rods) also keep the room dark throughout the night and would effortlessly hold in the heat in the colder months. On the subject of temperature, powerful but old school (read: easy to use, thankfully!) Air Conditioning is available in both the living and bed rooms respectively.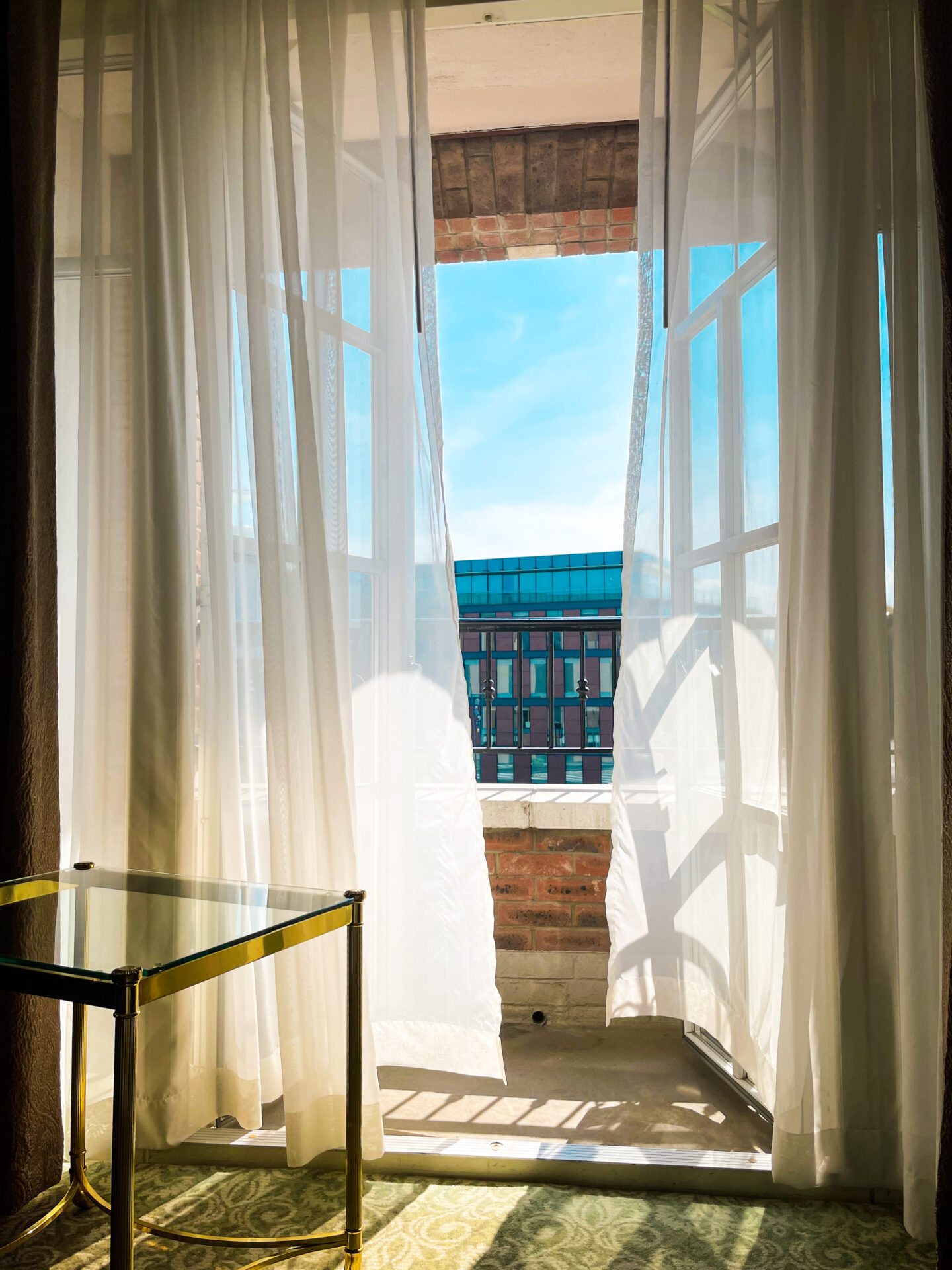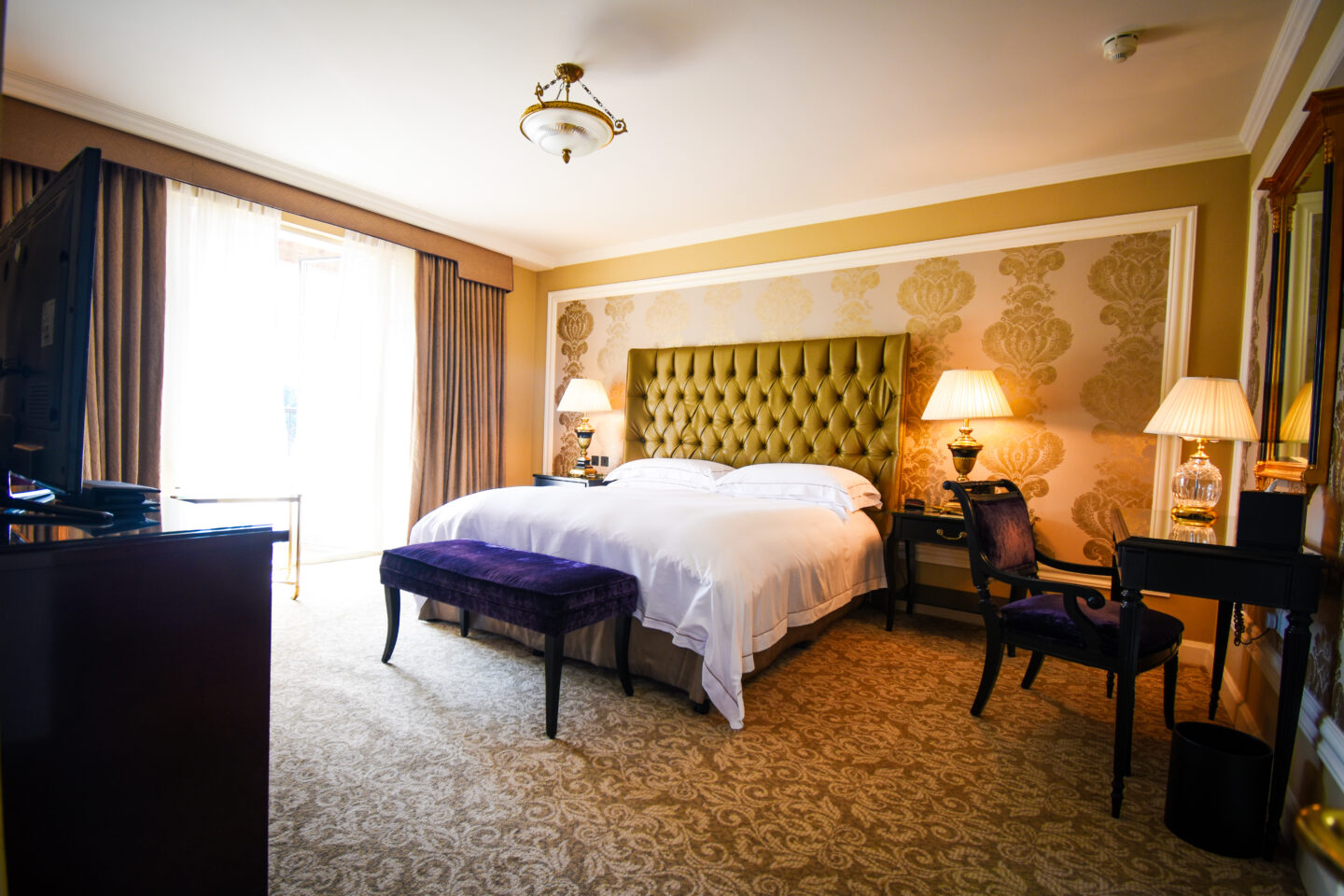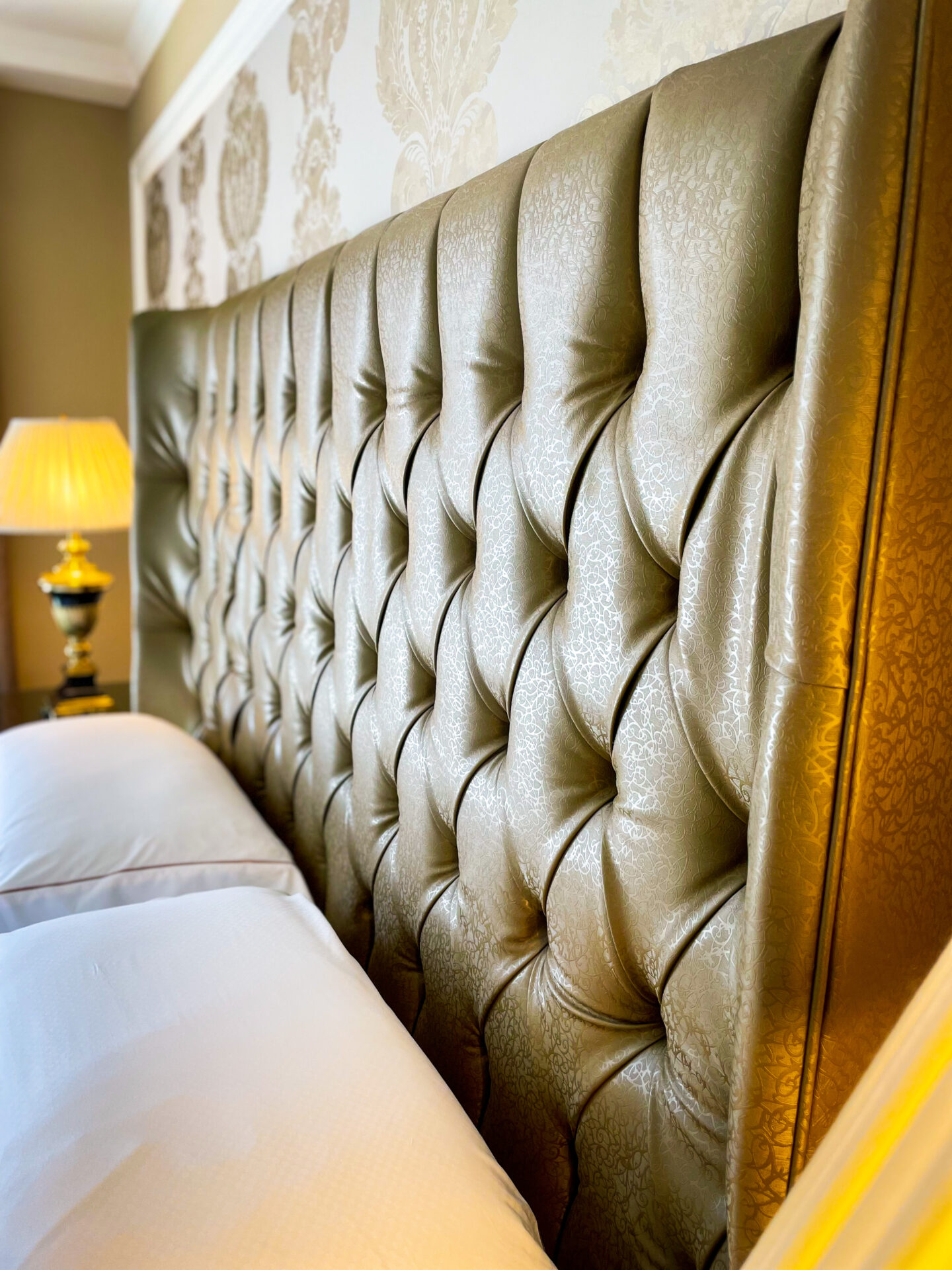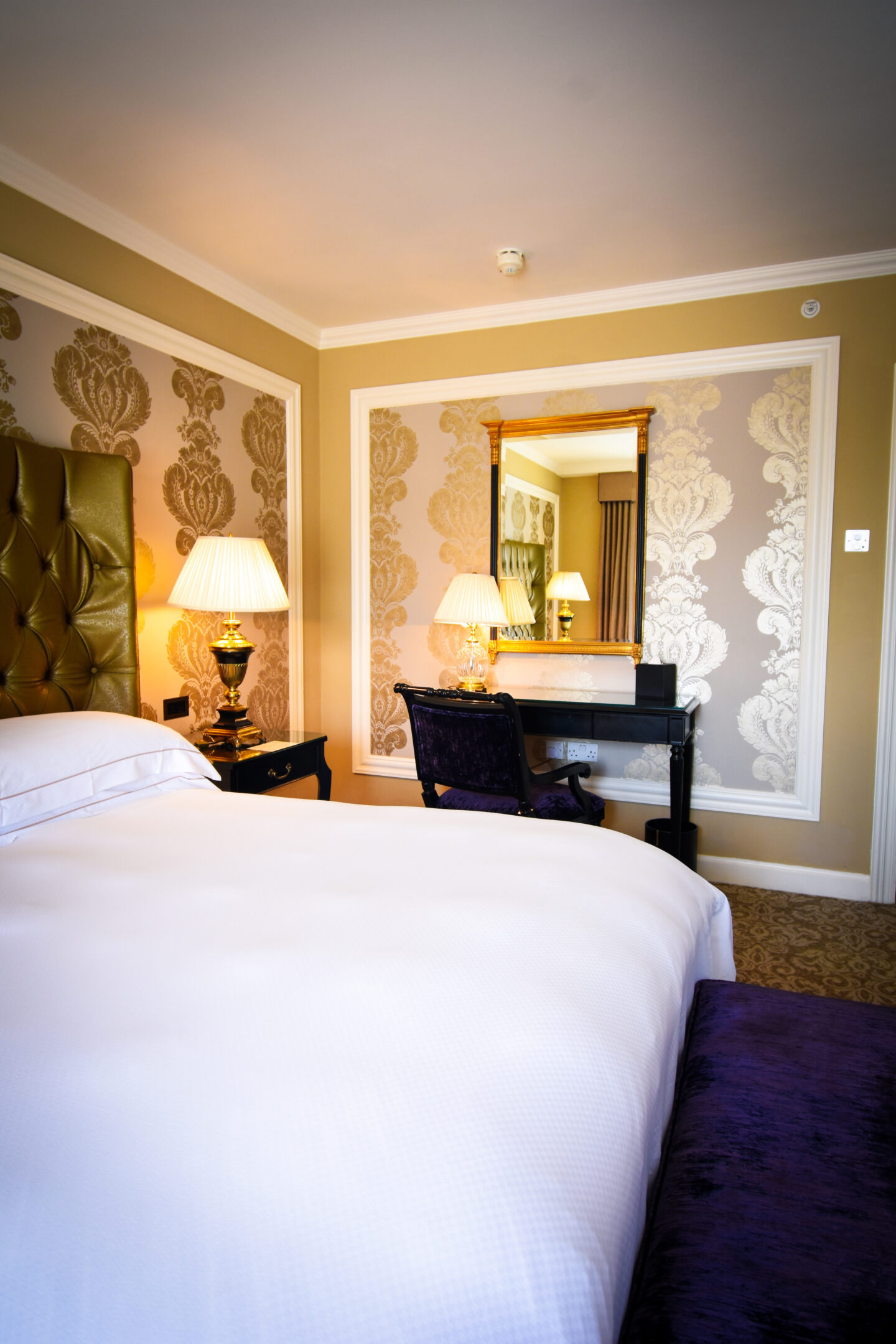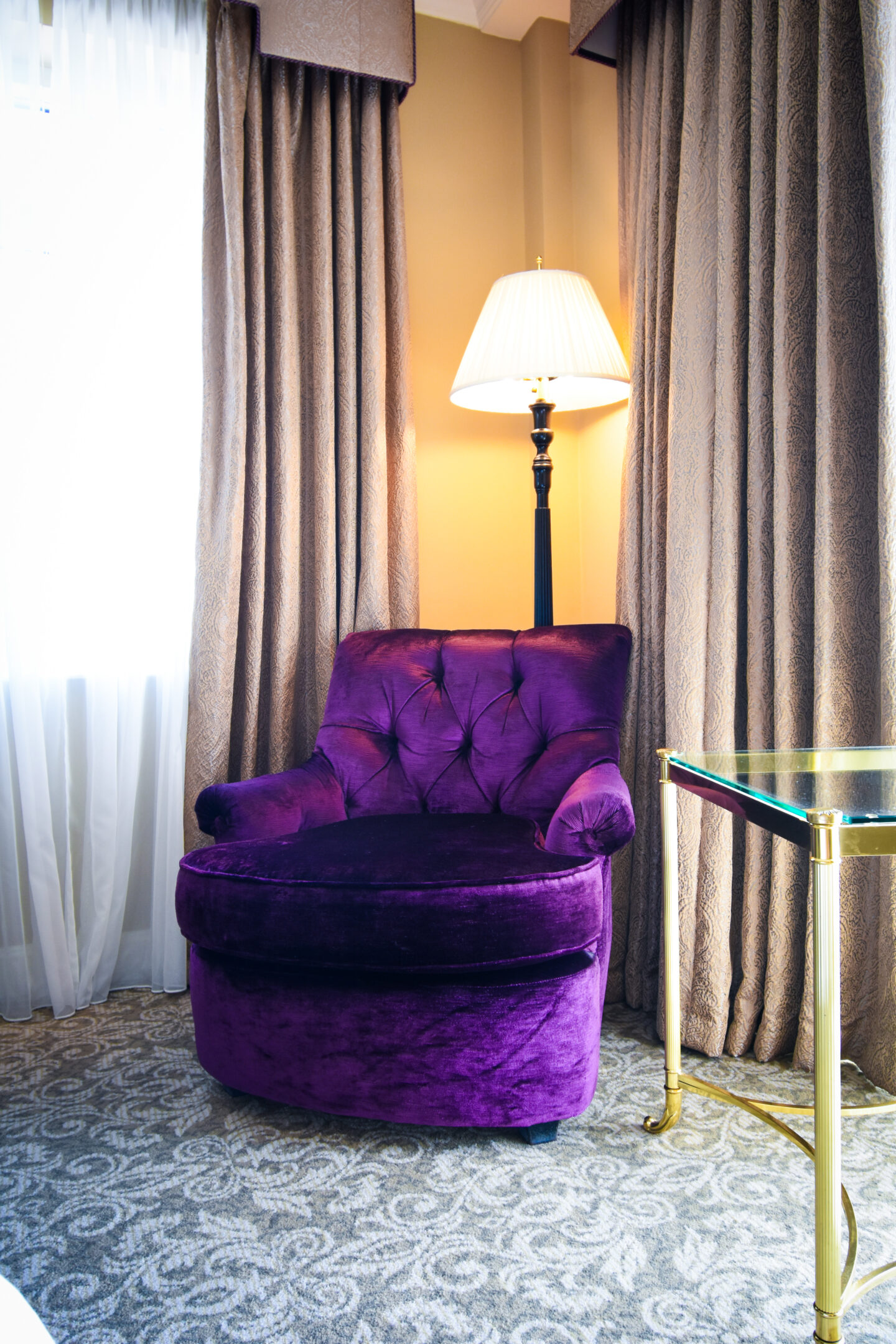 After check-in, dropping off the bags and wrapping ourselves up in the gorgeous suite, we went straight to the spa in the bathrobes and slippers provided. In a little bit of an act of added self-care and spoiling, we organised ahead of time for Swedish massages. On entry into the spa you're greeted by walls of ESPA products to the right, and the shimmering azure hue of the beautiful 14m pool to the left with its glass wall surround. We didn't manage to make it to the pool or gym, and definitely regret it –– so make some time for these. The massages were some of the best we've ever had, with a detailed consultation at the start to earmark any areas of concern or particular tightness. We can't recommend it enough, and we're already planning to come back. You can pre-book online via the spa section of the Intercontinental website, even if you're not a resident we believe.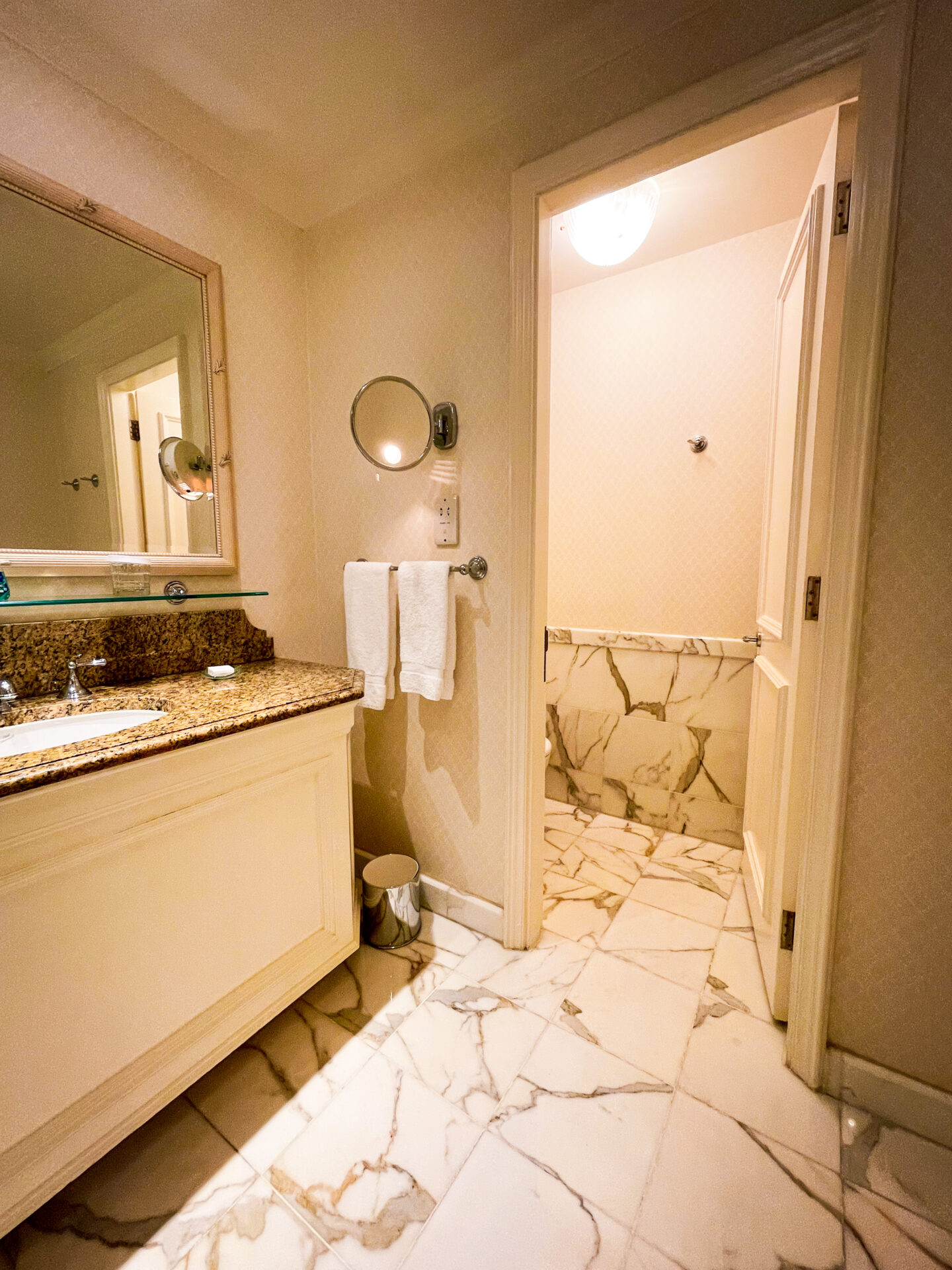 Then, there's the bathroom in the suite. Beautiful white marble and glass, powerful shower and L'Occitane toiletries but the bath is truly stellar. Russell has become a bit of a stickler for bathtub standards in hotels over the years, and whenever a bath is in a hotel room or suite you know at some point during our stay he'll spend hours relaxing in there with a glass of wine and a catch up on TV shows. This bath, though maybe unassuming looking, is God Tier standard –– perfectly-sized, ideal depth, amble space to hold an iPad and a wine glass. A truly terrific tub.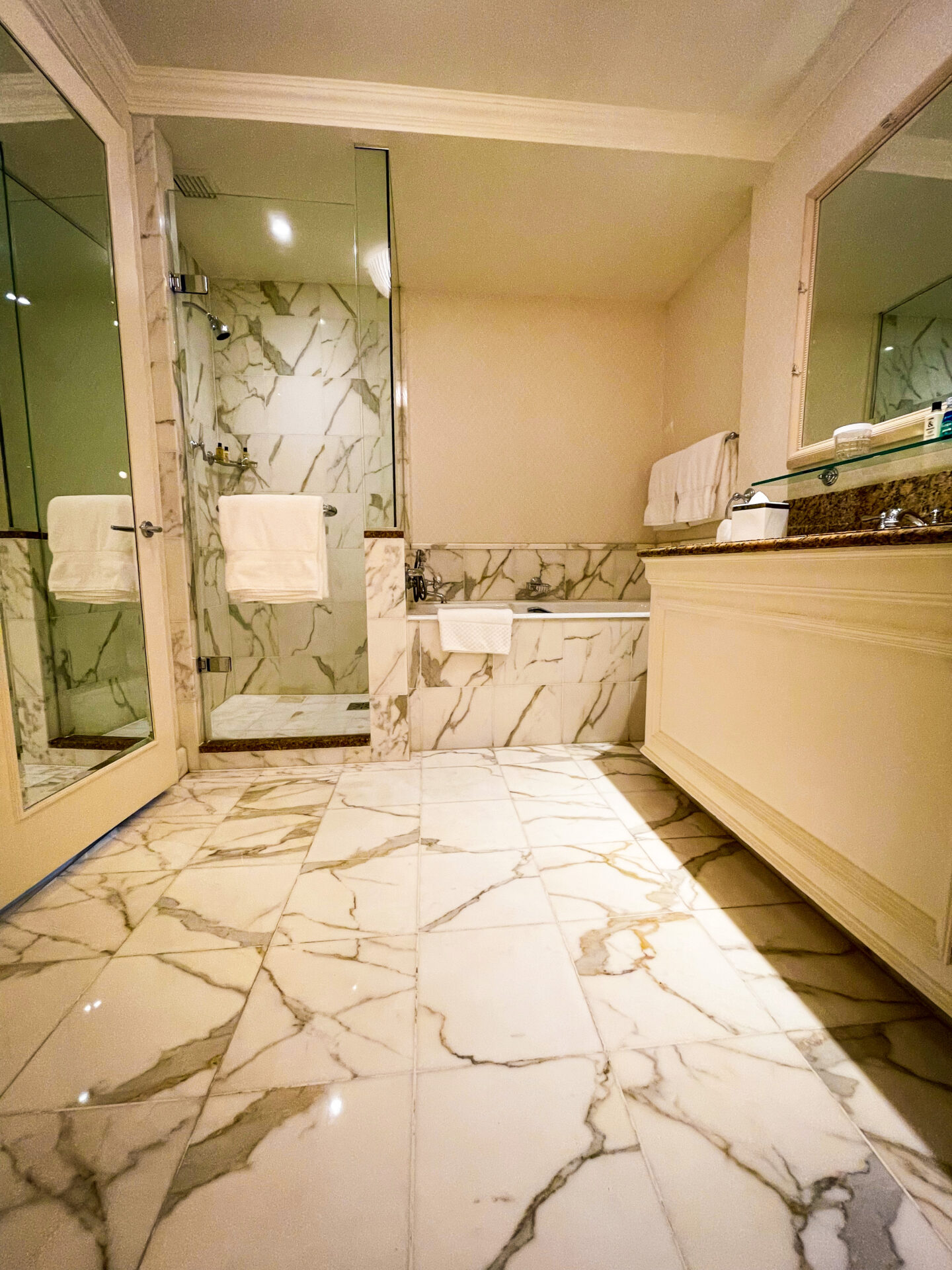 What's worse than those dinky little travel irons? We found a full ironing board and proper iron in their own dedicated closet just inside the door. Also by the door, a tea and coffee station complete with modern Nespresso machine and two types of coffee capsules. Minus points for no wine glasses provided (so we had to grab from downstairs) but the room fridge is wonderful –– tinglingly cold, spacious and nothing inside so you can pop a bottle of something dazzling to chill for when you kick your shoes off later. With adjustable shelves, this is one of the best (and coldest) hotel fridges we've found!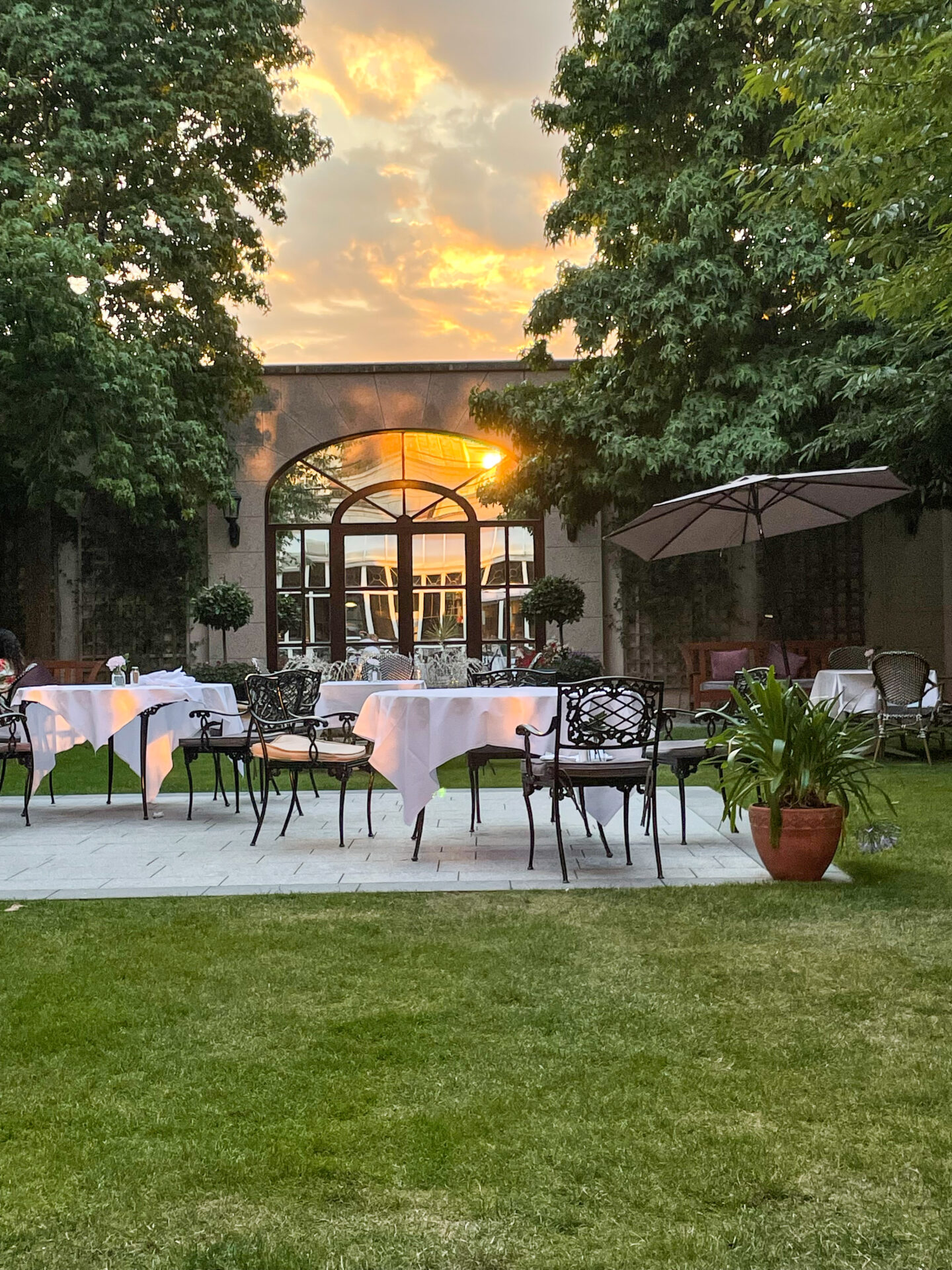 Alberto Rossi heads up the hotel's kitchens and food and beverage operation as Executive Chef –– the resort boasts two restaurants: Seasons, a fine dining restaurant, and the more casual Lobby Lounge and Whiskey Bar. We chose to eat on the terrace the night we stayed as it was a balmy, bright July evening with a light breeze and the terrace – we're told – was barely used before the pandemic, now fittingly finding its place as it was busy and bustling with conversation, plates and drinks when we were there.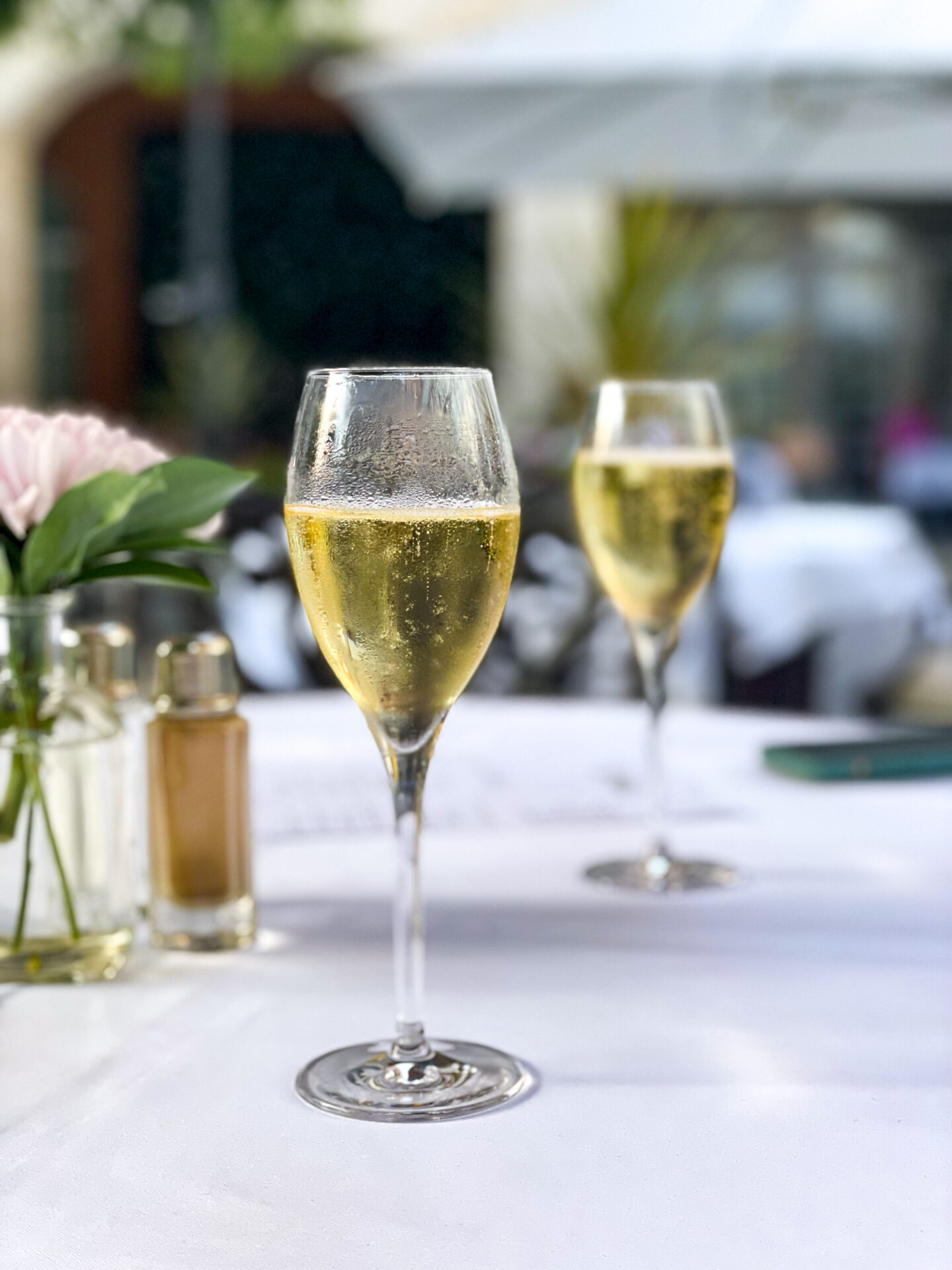 We began with a glass of Laurent-Perrier Champagne, because, why not? Five star means treating yourself to the full five stars, so we did. A choice of menus was offered for both restaurants, and we opted for the Seasons menu which offered a three course Table d'Hôte for €55. We went for starters of torched Dooncastle oysters and a corn-fed chicken Caesar salad, mains of fillet of beef and Ligurian style cod before finishing with desserts which both celebrated seasonal fruit and pistachio –– a rhubarb crumble and a raspberry tartlet, both with a delicious pistachio ice-cream.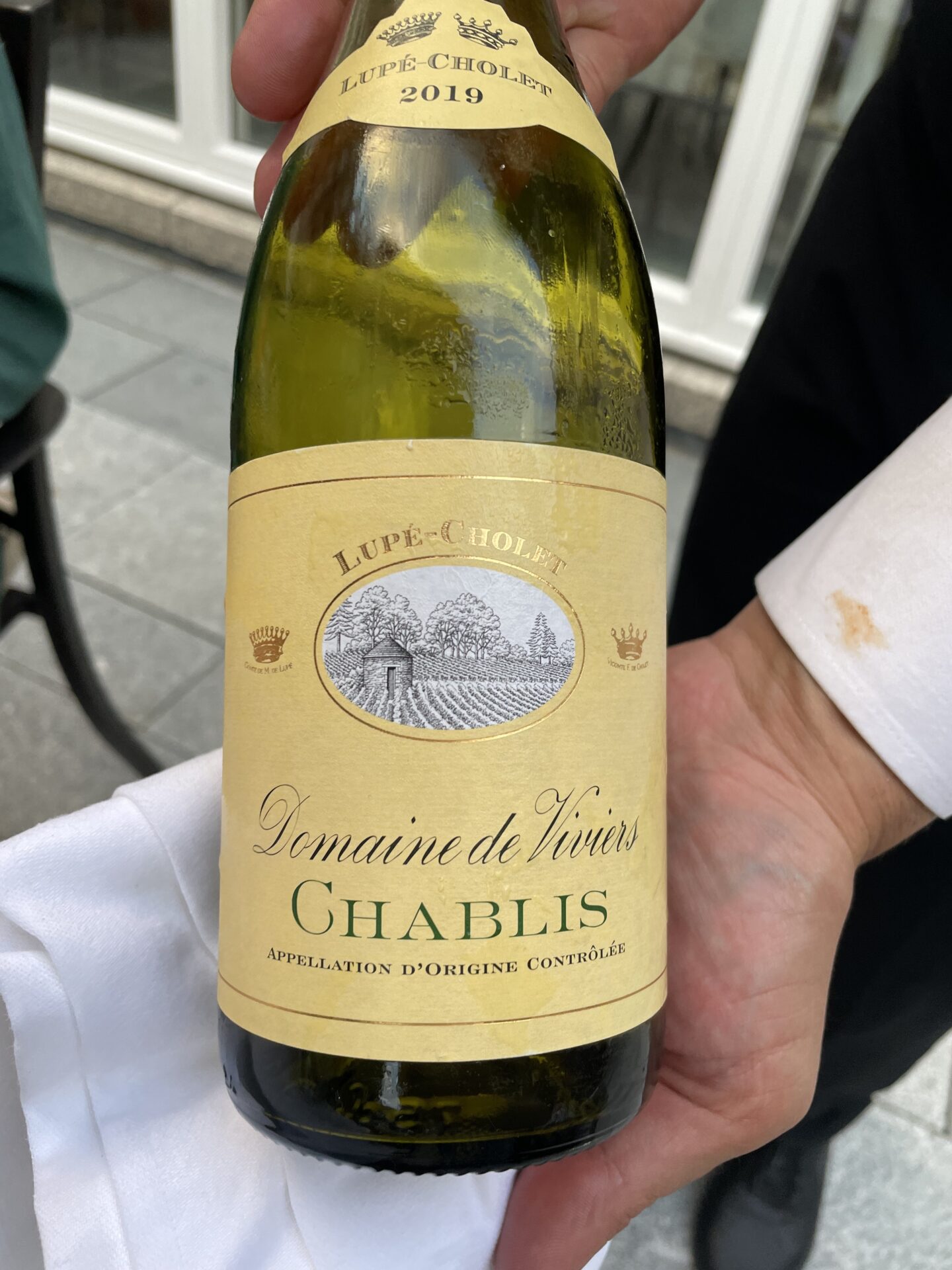 We shared a bottle of Lupé-Cholet Chablis which was stunning and beautifully chilled. If you're lucky enough to have the host Jackie serving you will be in the most wonderful, capable and charming pair of hands in the whole of the Dublin hospitality industry.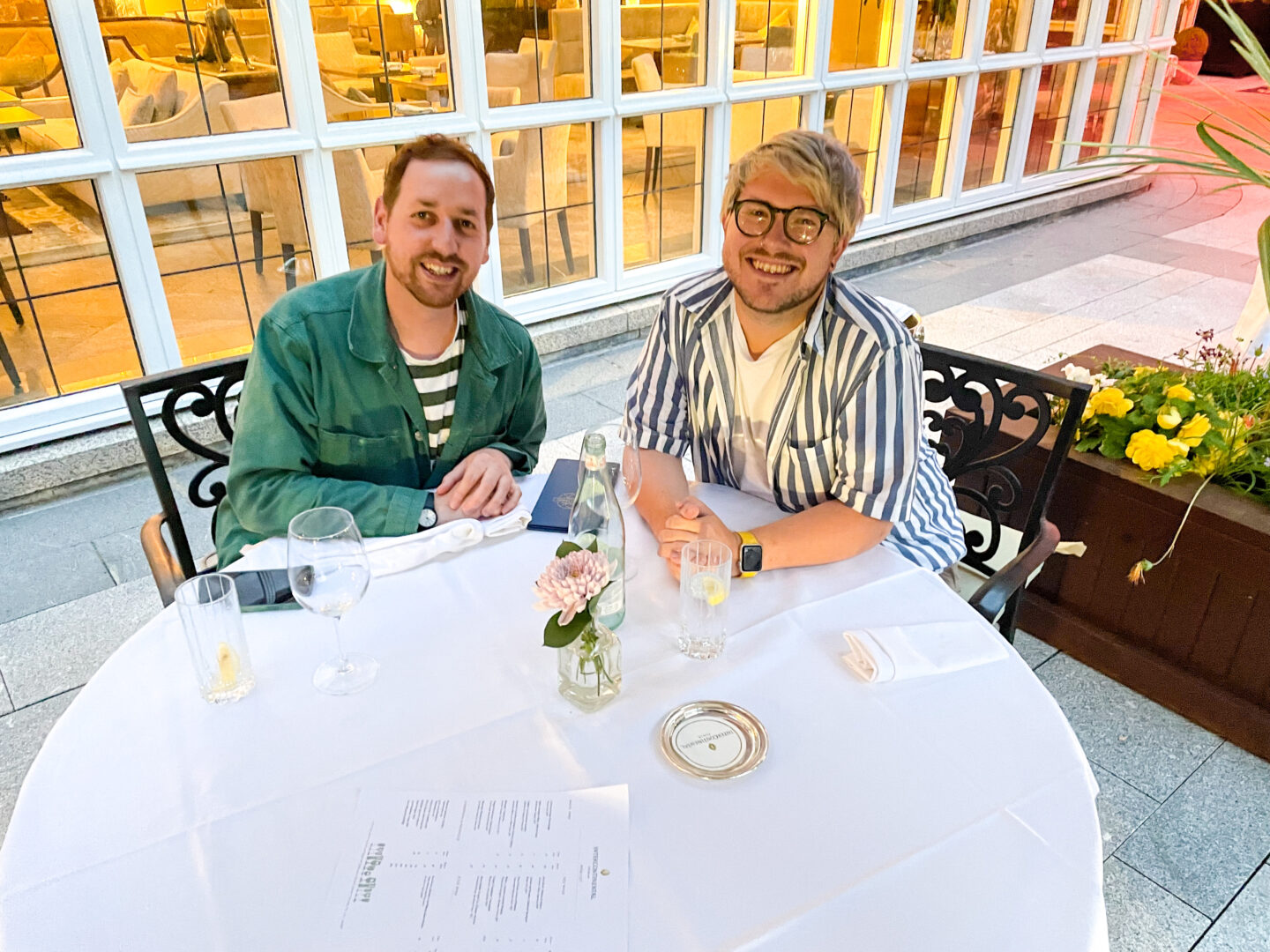 At breakfast the next morning, as we stayed during the Covid-19 pandemic in mid-2021 there was no buffet available, only toast and juice was served to the table and no continental options given to-order. The breakfast menu is well-formed with a variety of choices, albeit very expensive for those who don't have breakfast included in their stay or for non-residents! Almost €30 for a full Irish hot breakfast feels extremely Celtic Tiger-era pricing and breakfast was probably the only minor let down of the stay.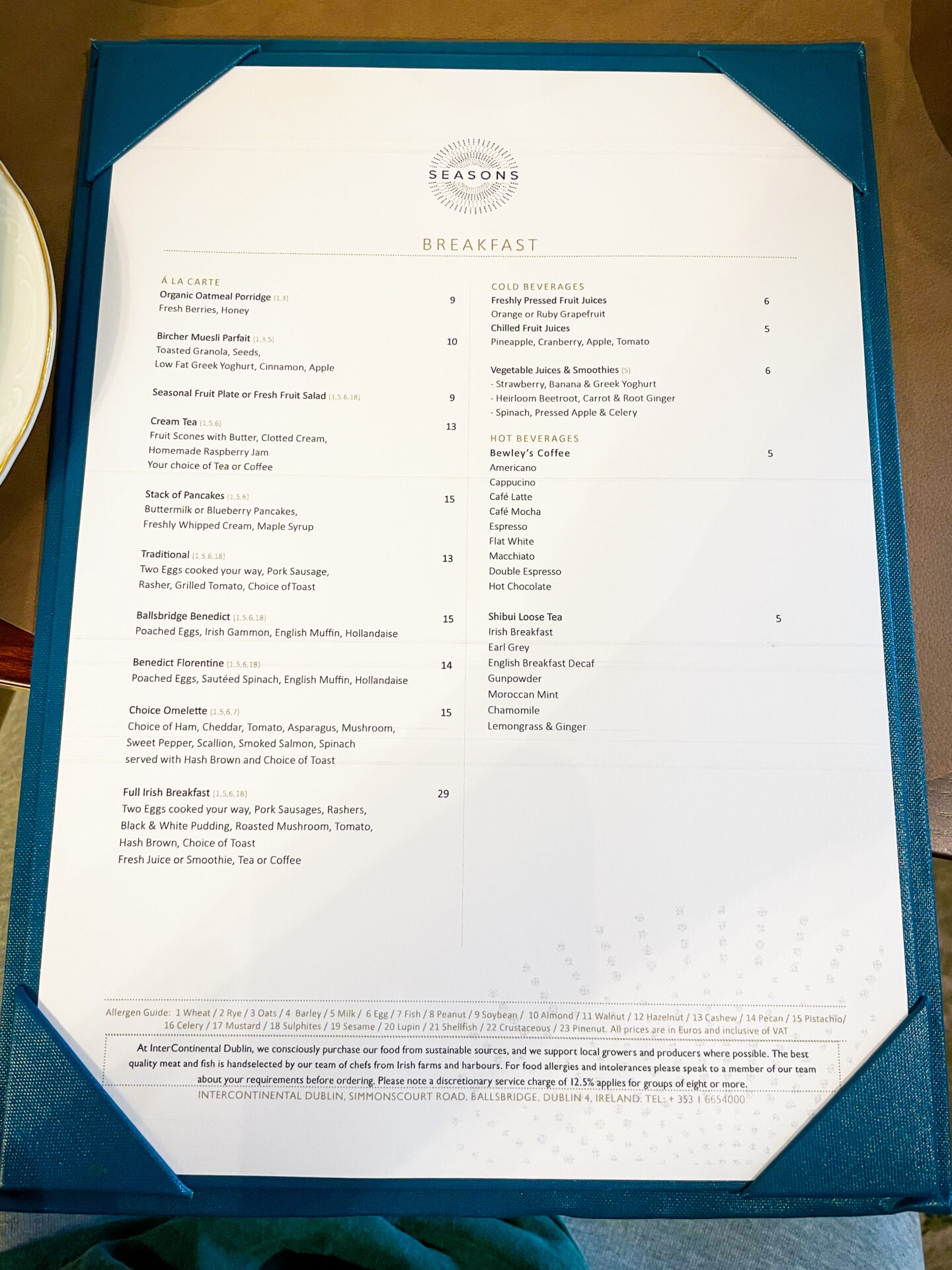 Breakfast didn't feel as lavish, elegant or abundant as we hoped, it felt very formulaic and standard, service was very pleasant but it didn't leave a lasting impression the way other hotel breakfast experiences can, and have. The room service menu for breakfast we found in the room also had items that didn't seem to be on the menu downstairs in the restaurant, so a small discrepancy there. Maybe it was the day of the week?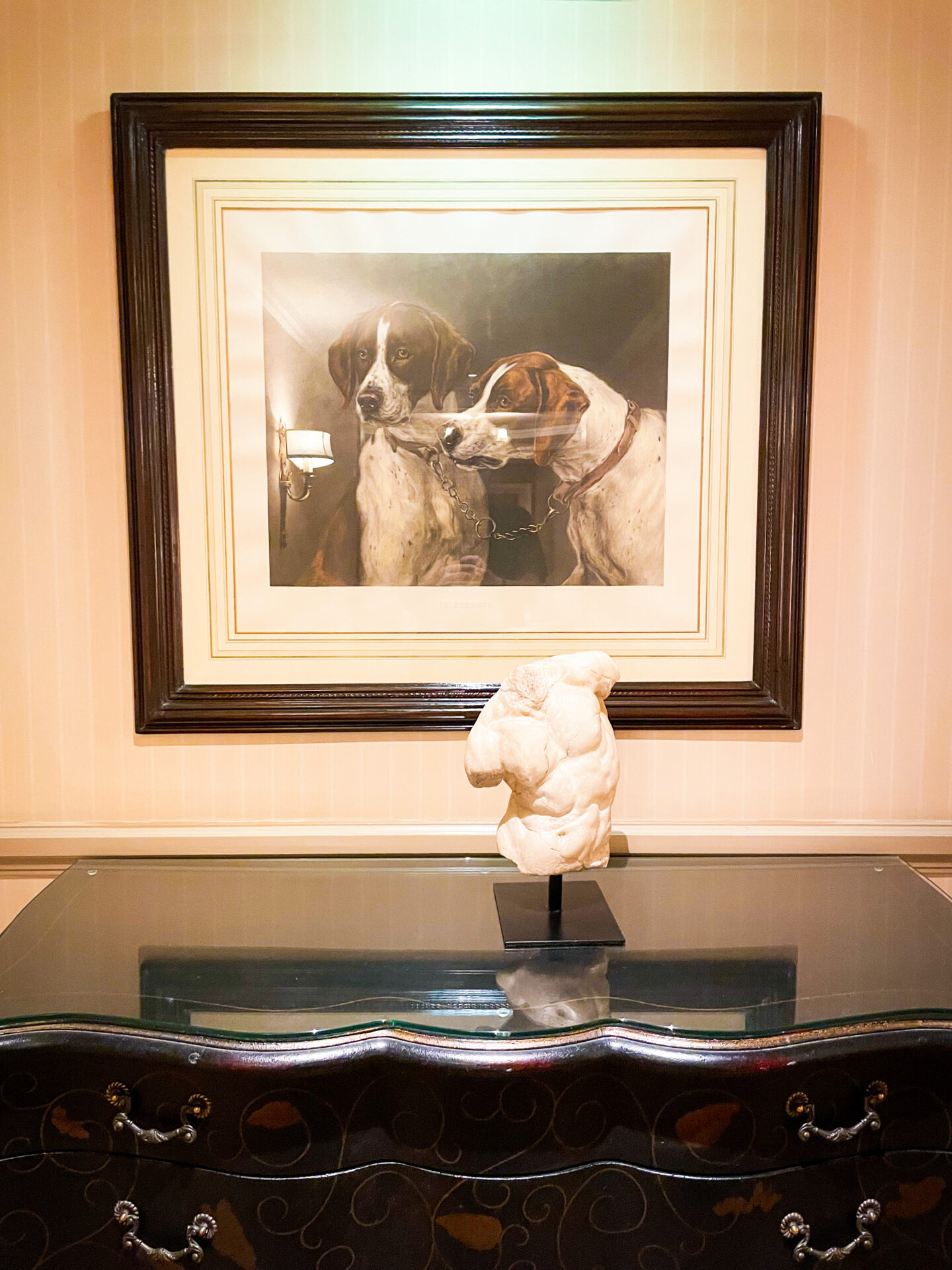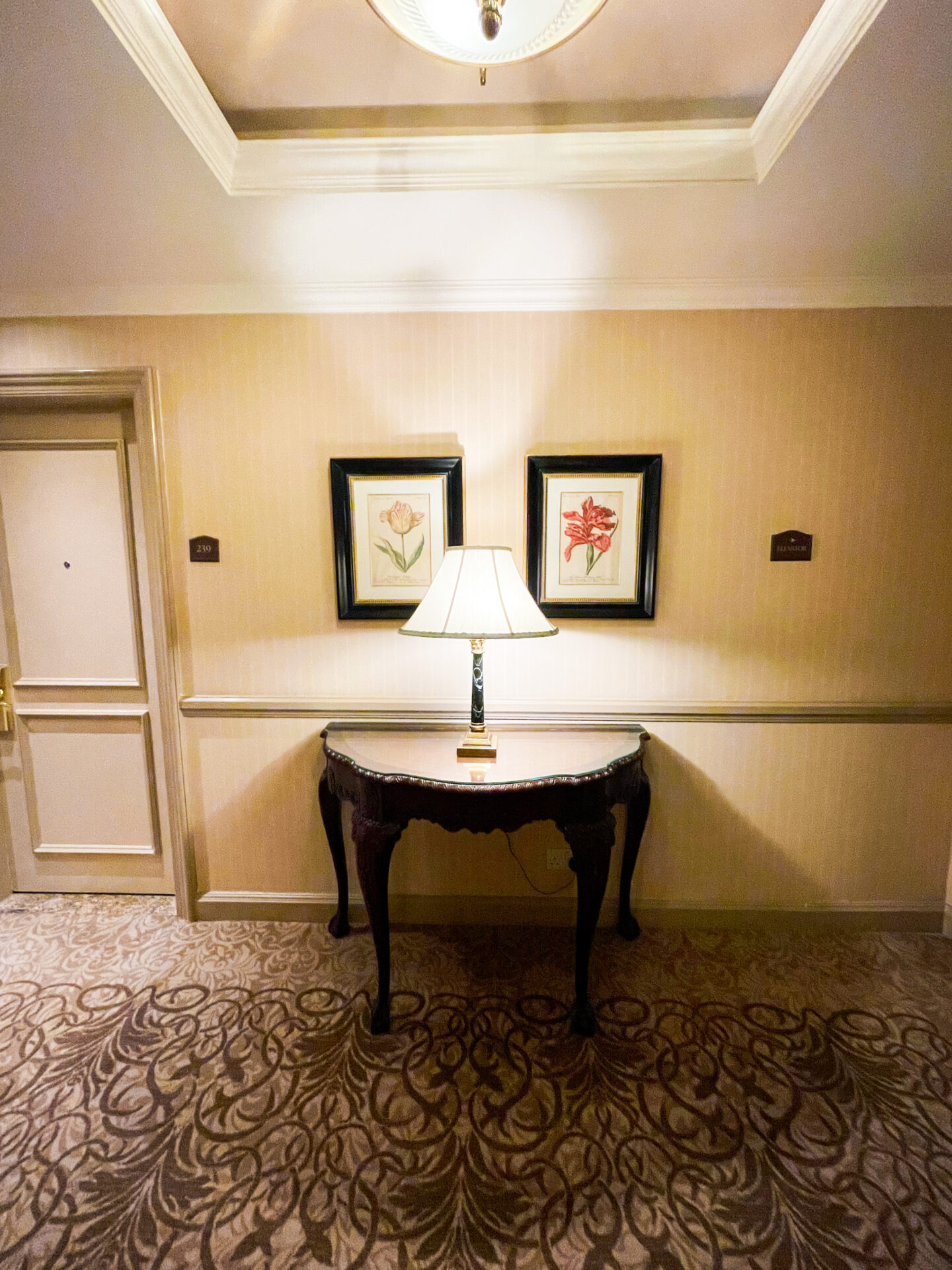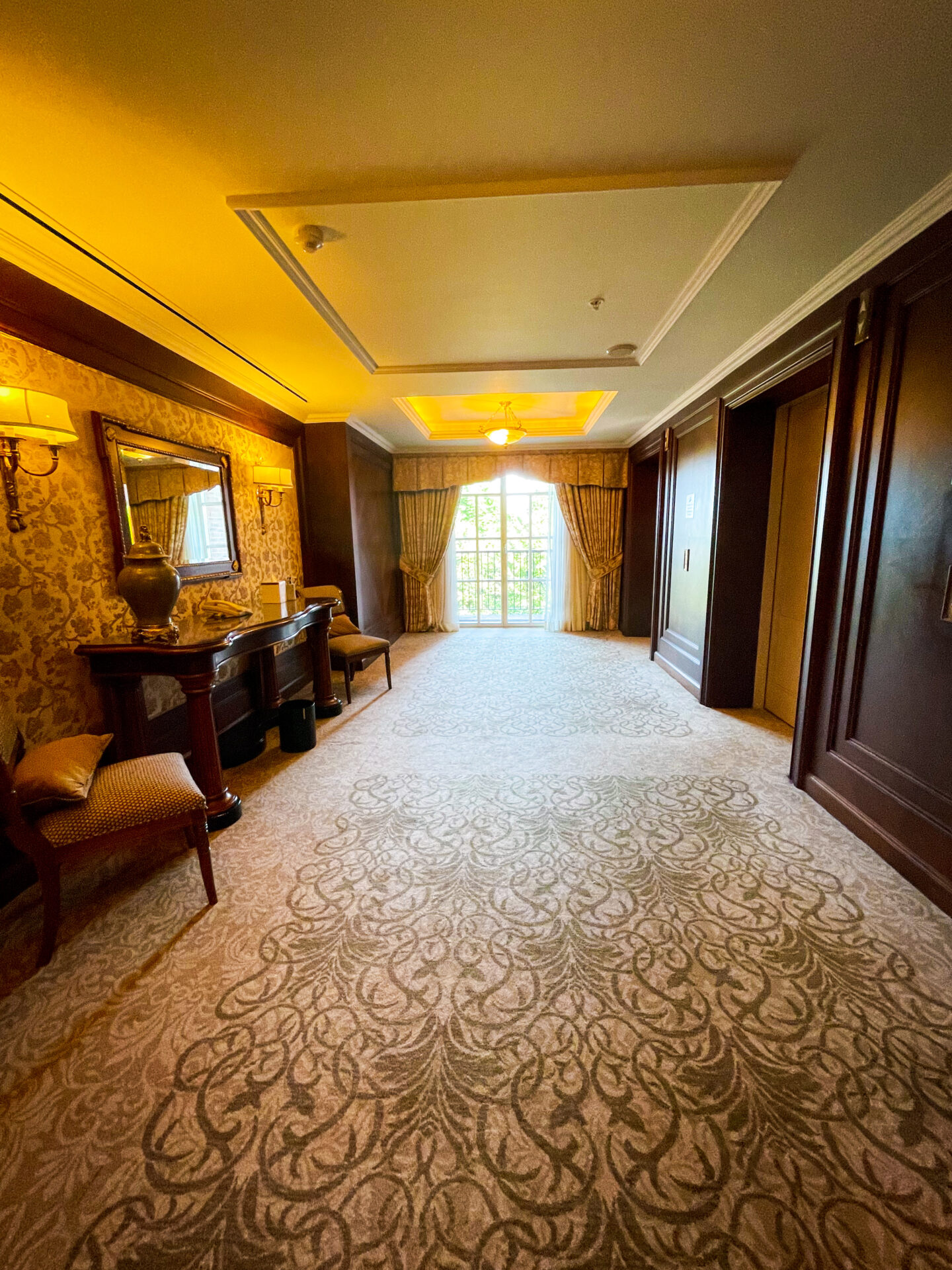 All in all, this hotel is a behemoth of old school elegance in Ballsbridge. Perfect for those who like the finer details in a classic style, warm service, a selection of dining options and the ability to be close to the city centre but also to retreat to a bit of an urban oasis. We also noticed it was far more family friendly than other hotels of this level- including a specific children's menu for room service with pad thai, risotto and fried rice & chicken. What we suggest? Book a spa treatment, order that bottle of Champagne, lavish an hour in the jacuzzi, run a hot bath, order a room service breakfast, because this hotel dictates you treat yourself, and you deserve it.
Note: We stayed in a complimentary capacity, arranged by the PR agency who represent the hotel. All opinions are our own and we were not asked to cover this stay on our website, that decision was entirely our own.