For some, even the word IKEA fills their gut with dread. A busy furniture store, kids running around, couples arguing over samples, little room to move, endless queuing and chockablock car parks. Yes, there's that endorphin-fuelled elation at newness arriving into your home, quickly followed by the inevitable dread of having to build it all from flat packs. But IKEA, really, is a way of life and has transformed so many peoples' humble abodes into homes and personal sanctuaries. IKEA is a mentality, it's the premise of functional design that betters-your-life, it's simplistic, it's beneficial and it's consistent. We're yet to find someone who doesn't have an IKEA product in their home, to be honest.
For Sweden, IKEA is pretty much their No.1 export and the company's iconic blågul – its signature blue and yellow branding which pays homage to the Swedish flag – can be seen in 26 countries across the world across over 275 stores. IKEA is one of the most recognised brands in the world; a game-changing company transforming the way we live and set up by an incredibly smart and fascinating entrepreneur, so of course it deserves its own museum. Set in the town of Älmhult in Sweden's Småland province (where the brand's owner grew up) and living within the building where the very first IKEA store opened in the 1950s – here's why you need to visit Sweden's IKEA museum!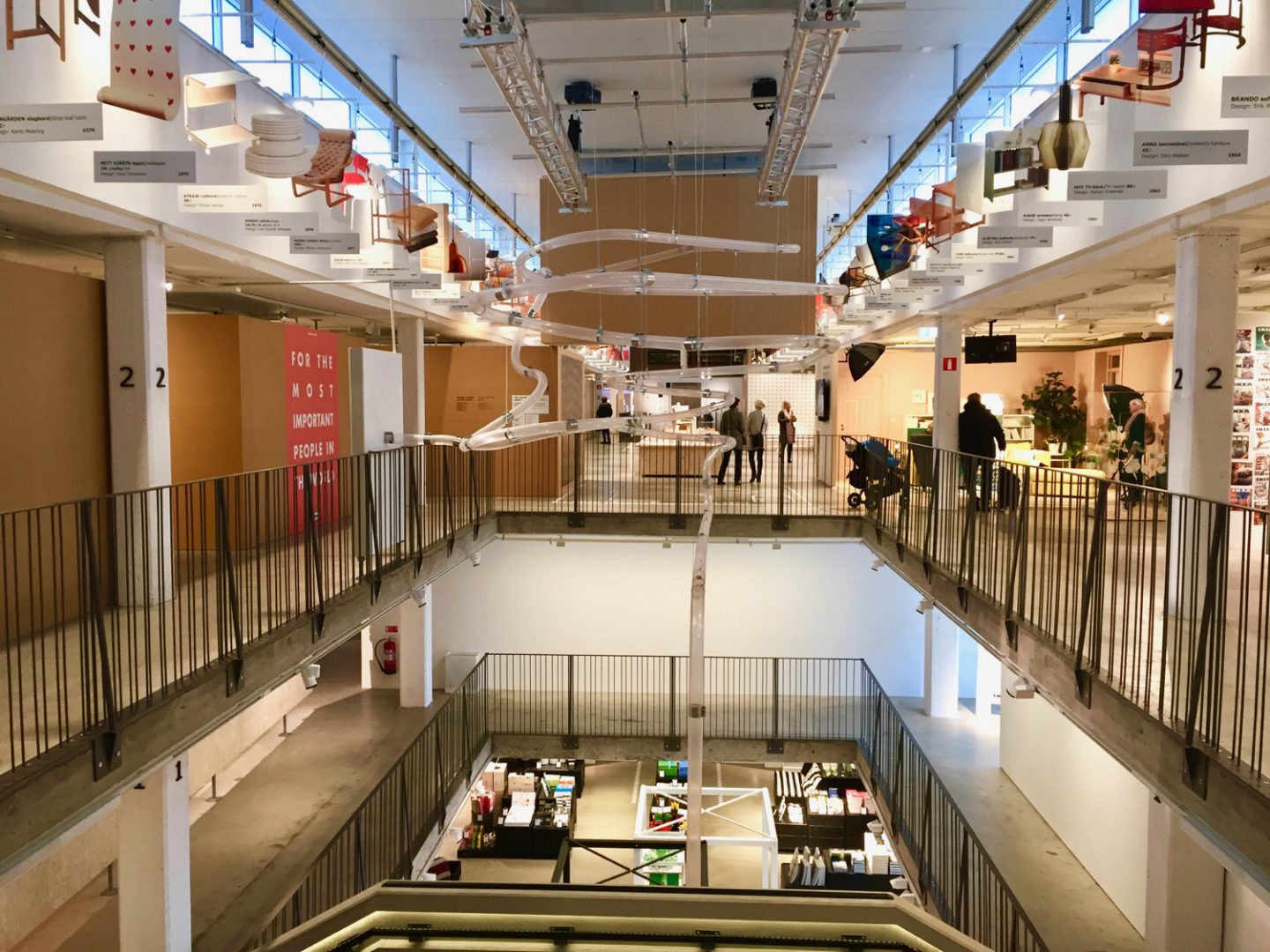 The man behind it all, Ingvar Kamprad, the aforementioned founder of IKEA, sadly passed away just three few weeks before we visited the museum during our #6WeeksOfSweden adventure, so it was an even more fitting and special visit but this place has been on our bucket list for a long time. Whilst we were based in Malmö it was the perfect opportunity to travel to Småland to make a pilgrimage to where it all began and learn more about how and why IKEA changed the world.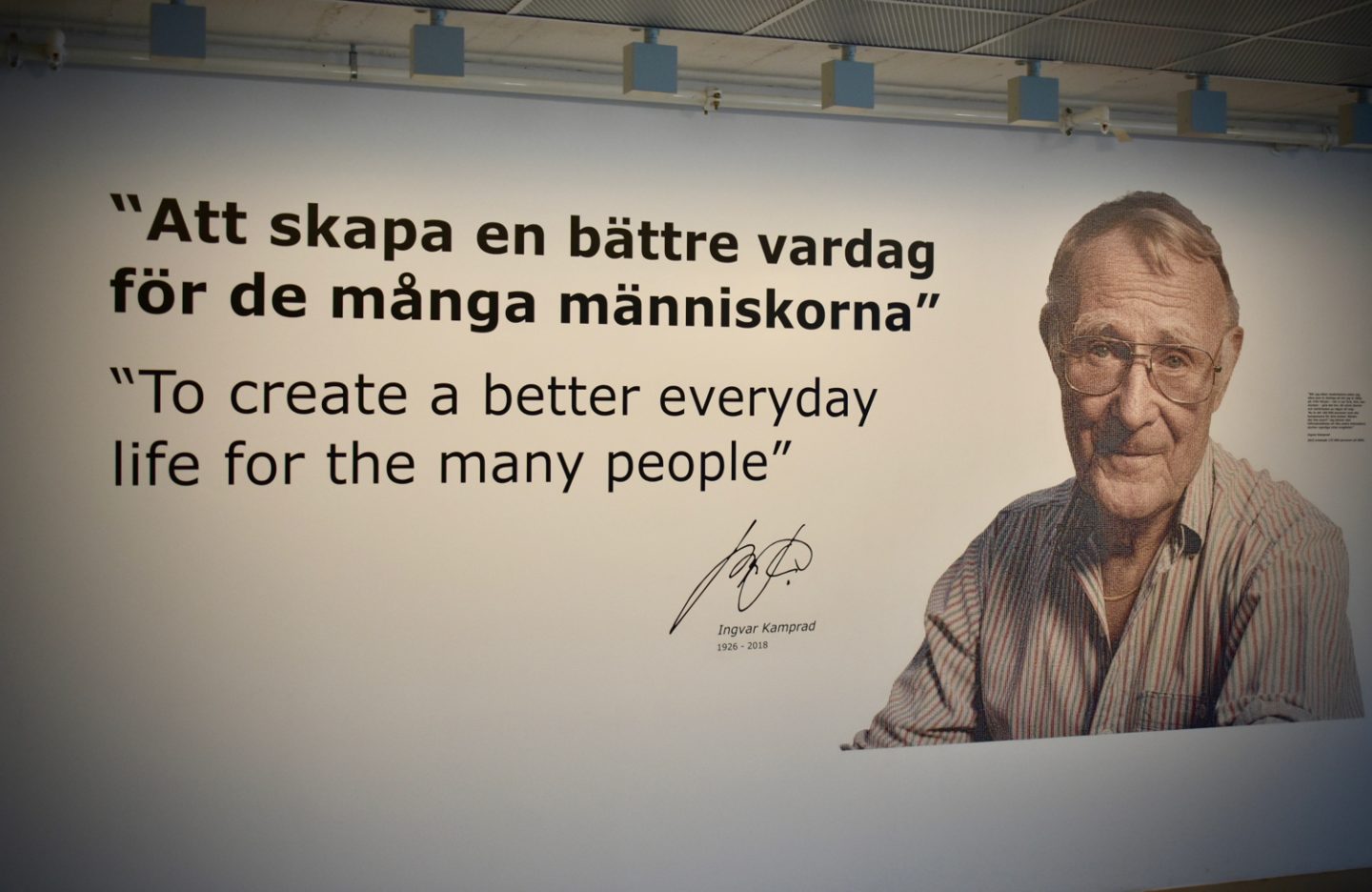 Älmhult is to IKEA what Bournville is to Cadbury's – IKEA is literally the mainstay of the entire town and much of the town's existence and operations are IKEA-related. The moment you step off the train, which is only just over an hour on the tracks from Malmö and 90 minutes from Copenhagen, there is a sign guiding you to all the various IKEA offices: customer support, head office, testing lab, and then one points towards the Museum. The town is heavily featured in the BBC Two documentary Flatpack Empire, which broadcast in February 2018 and followed a year in the life of the company and its employees in both Sweden and the UK. 
Opened in 2016, the IKEA Museum tells the story of this iconic home design company's rise to prominence, from its humble mail-order catalogue beginnings, through it's development as a pioneer in interior design and onward to global domination. Where better to house the shrine to Billy Bookcase, Kallax shelves, meatballs and loud fabrics than in the site of the original store itself?
And what about the name, IKEA? Well, it's simple: it's the initials of the founder's name, home farmland and parish: Ingvar Kamprand, Elmtaryd, Agunnaryd.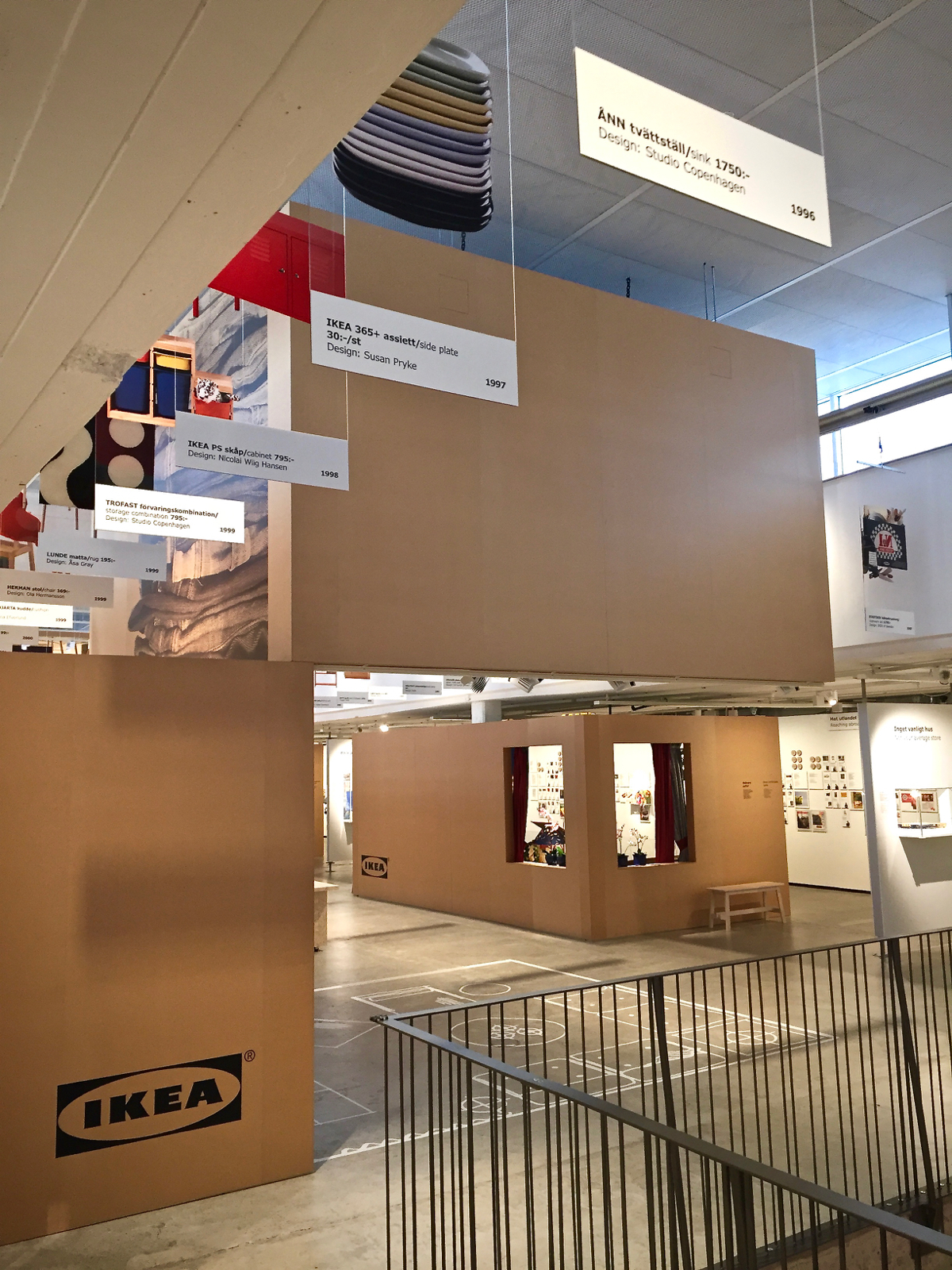 Over three floors you'll follow the company's journey and find out fascinating information you never knew, and useful little tidbits like the above. From what life was like in Småland pre-IKEA to how the company transformed lives with its cubist vision for living.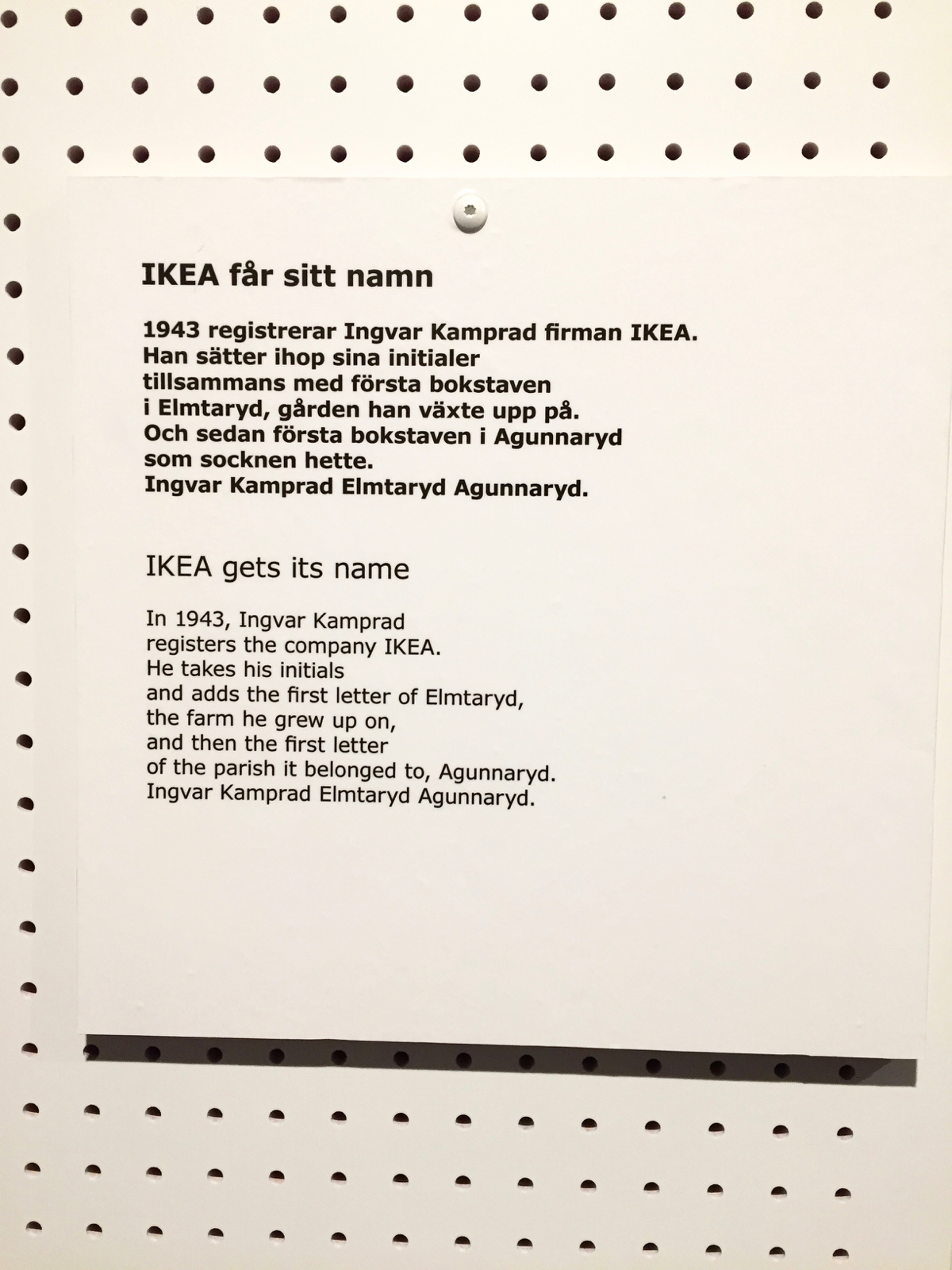 Something you might not know is that for the first decade of IKEA's existence it was order-only, so the first store only opened in the mid-50's and was so popular that pretty quickly they had to develop plans to add a huge extension. Everyone went crazy for functional, affordable furniture for their home.
Throughout you read and see tales of how Swedish furniture manufacturers were sceptical and resistant to working with IKEA whilst on the other hand, enterprising Ingvar schmoozed turned housewives into retail managers and schmoozed SJ railways to offer travel incentives to the store. He built a hotel alongside, he created a restaurant within so customers didn't have to leave the premises to eat. He really was revolutionary.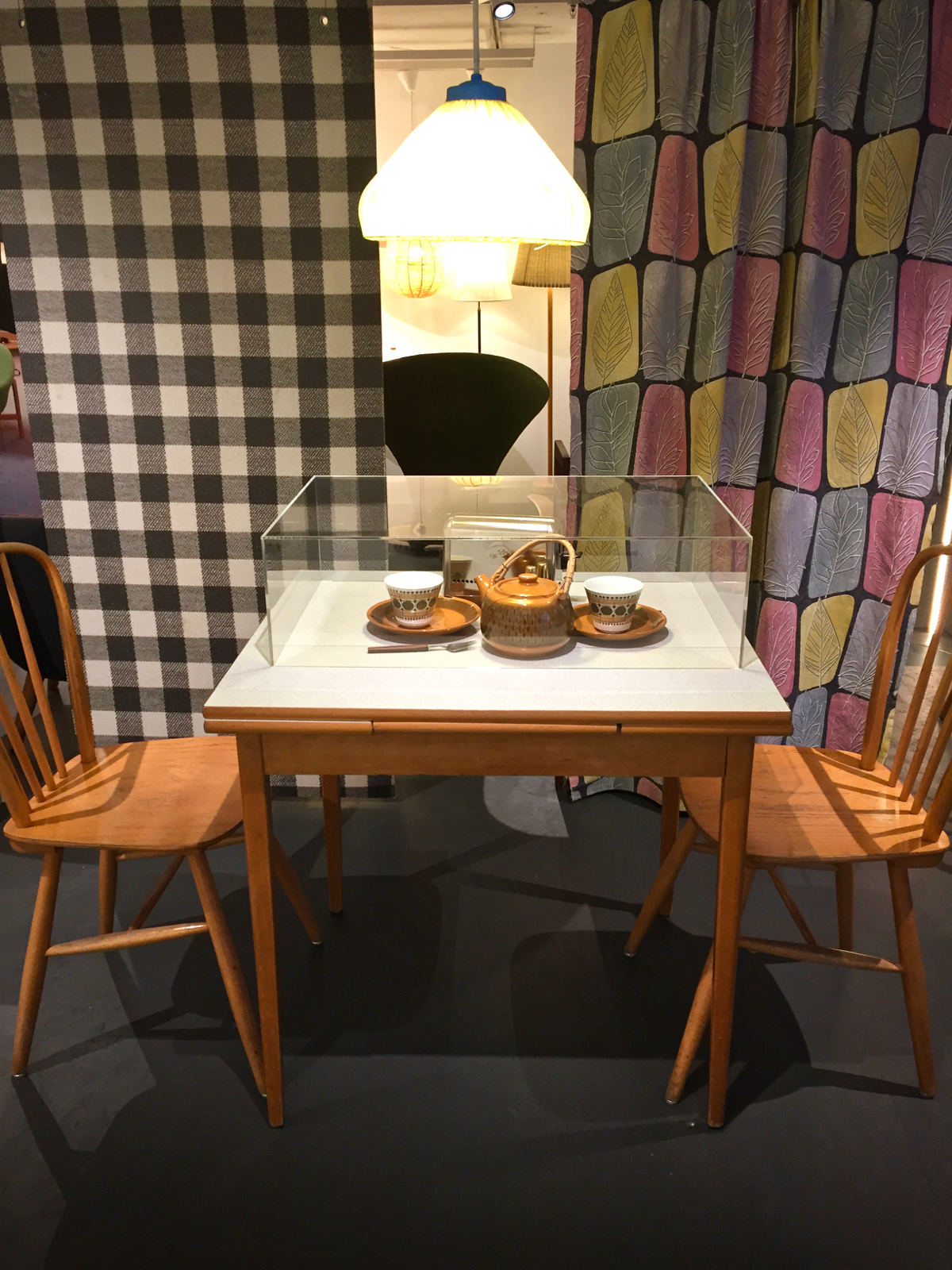 This exhibition is as interactive as it is informative, and playful for all ages and generations – kids will adore the tactile nature of everything whilst parents will be lost in a sea of memory and inspiration.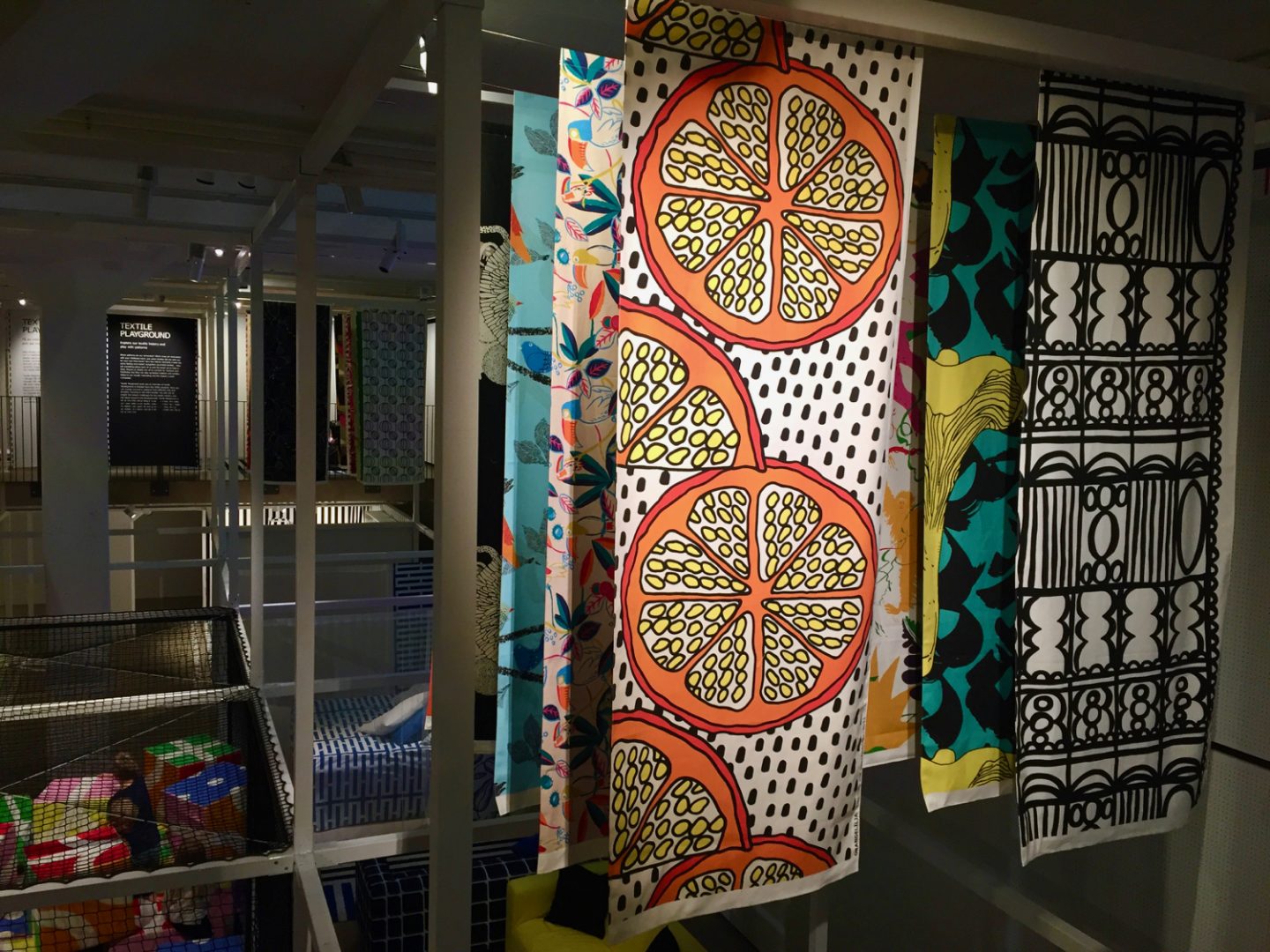 An exhibition in the basement level space whilst we visited detailed the work involved with IKEA's textile department, how patterns emerged and evolved and how they nurtured their designers including the famous 10-Gruppen, a 10-strong collective of young, visionary textile designers who went on to become internationally-revered. An exciting part was being able to design your own design which was projected on to blank furniture. Genuinely, we could have spent hours letting our creativity run wild!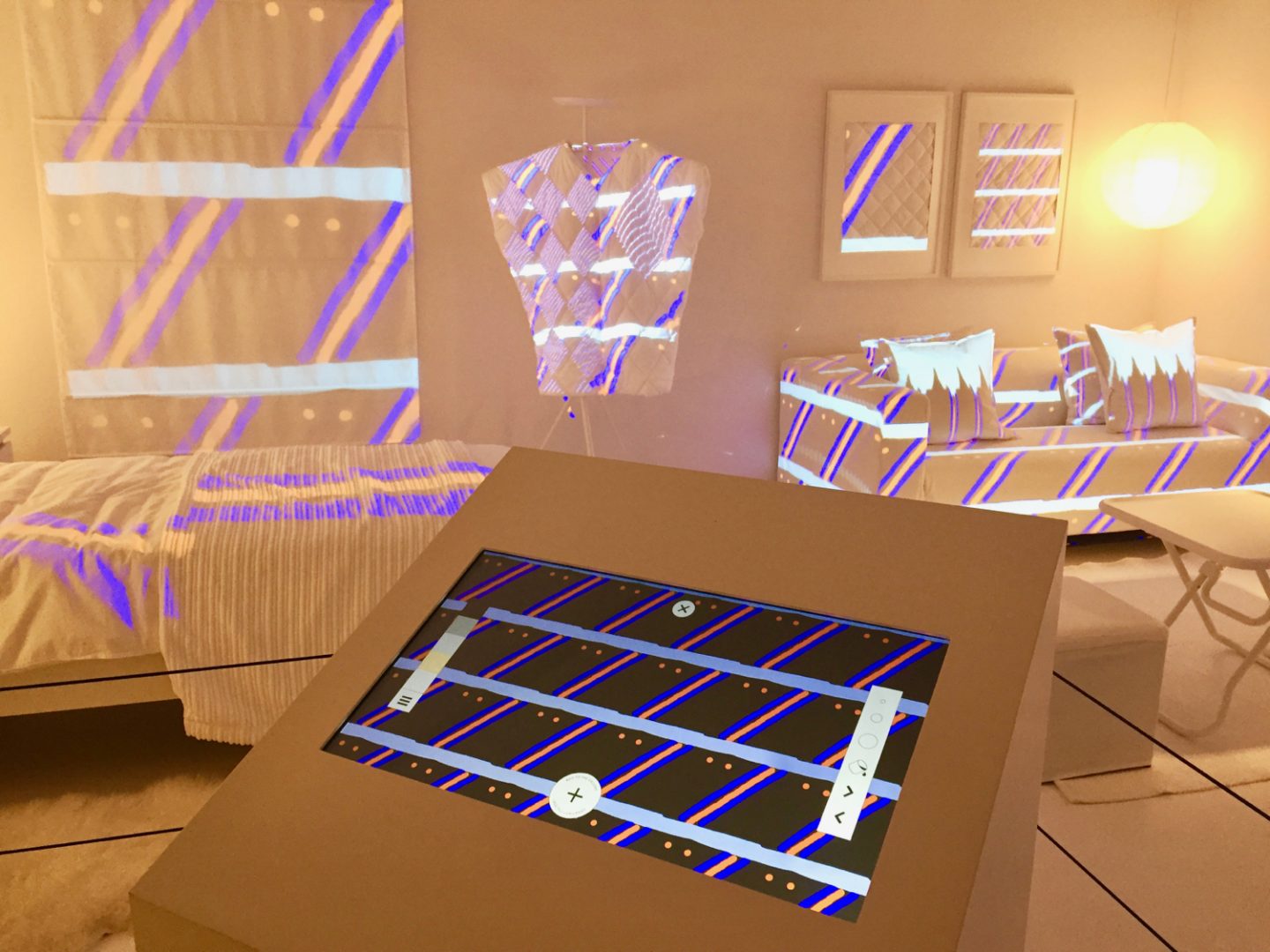 Better yet, there's the an area with sewing machines where you can take some fabric and sew up a tote bag, an apron or a cushion cover. If, like us, you didn't want to push past some enthusiastic children to get a turn, packs and templates for you to make your own are free to take away too. There's also a creative arts space one floor up, so with all these design opportunities, it's really so much more than a museum – we suggest blocking off at least three hours for your visit, but in all honesty you could easily spend half a day here and it would be half a day well spent!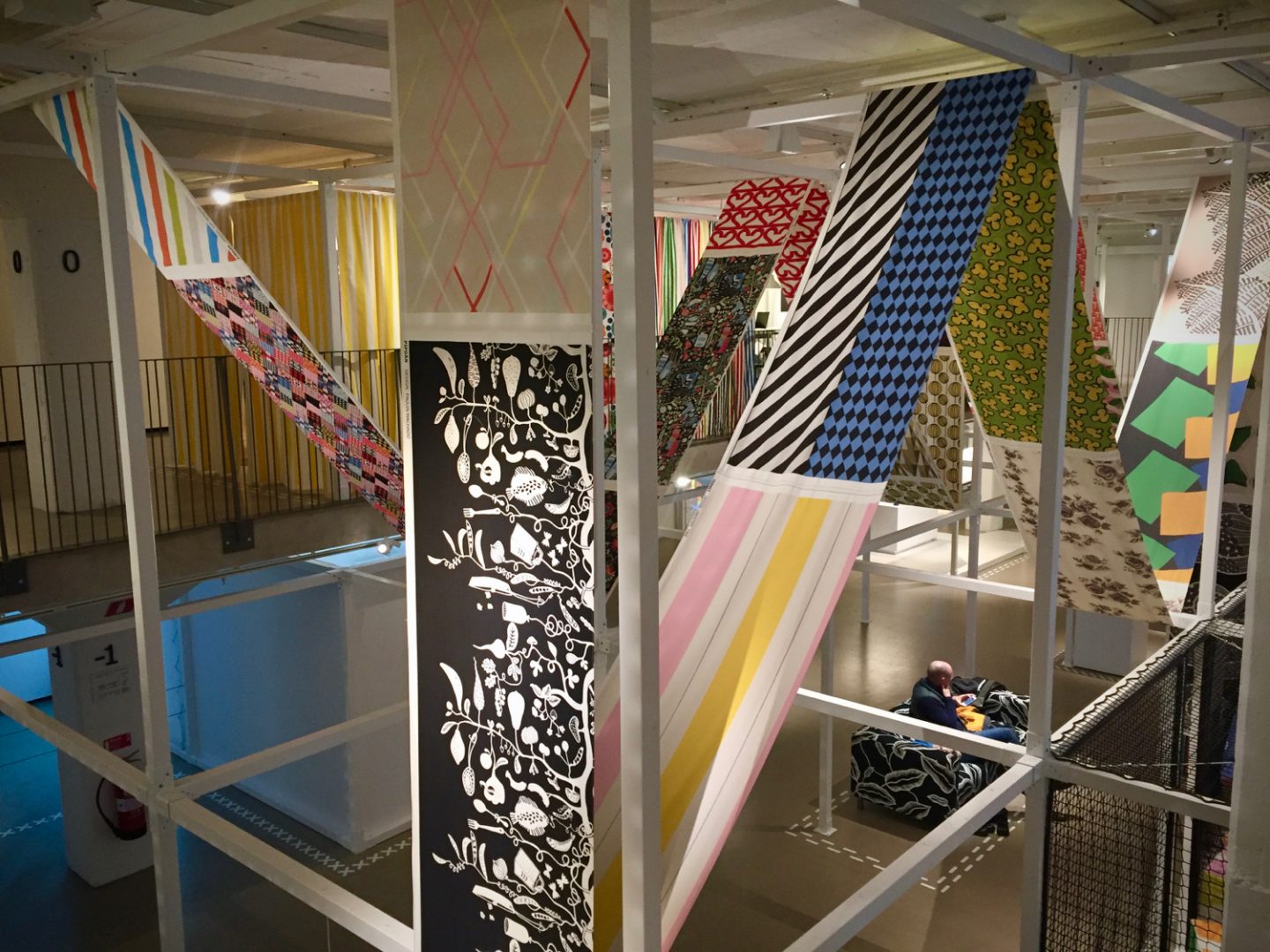 Similar to the IKEA stores, mock ups of apartments and homes are dotted throughout the exhibition space, within giant cardboard boxes. Woods and materials play a huge part in telling the story throughout the ages, as pine in particular became IKEA's go-to material, evolving overtime to lightweight, practical and eco-friendly materials.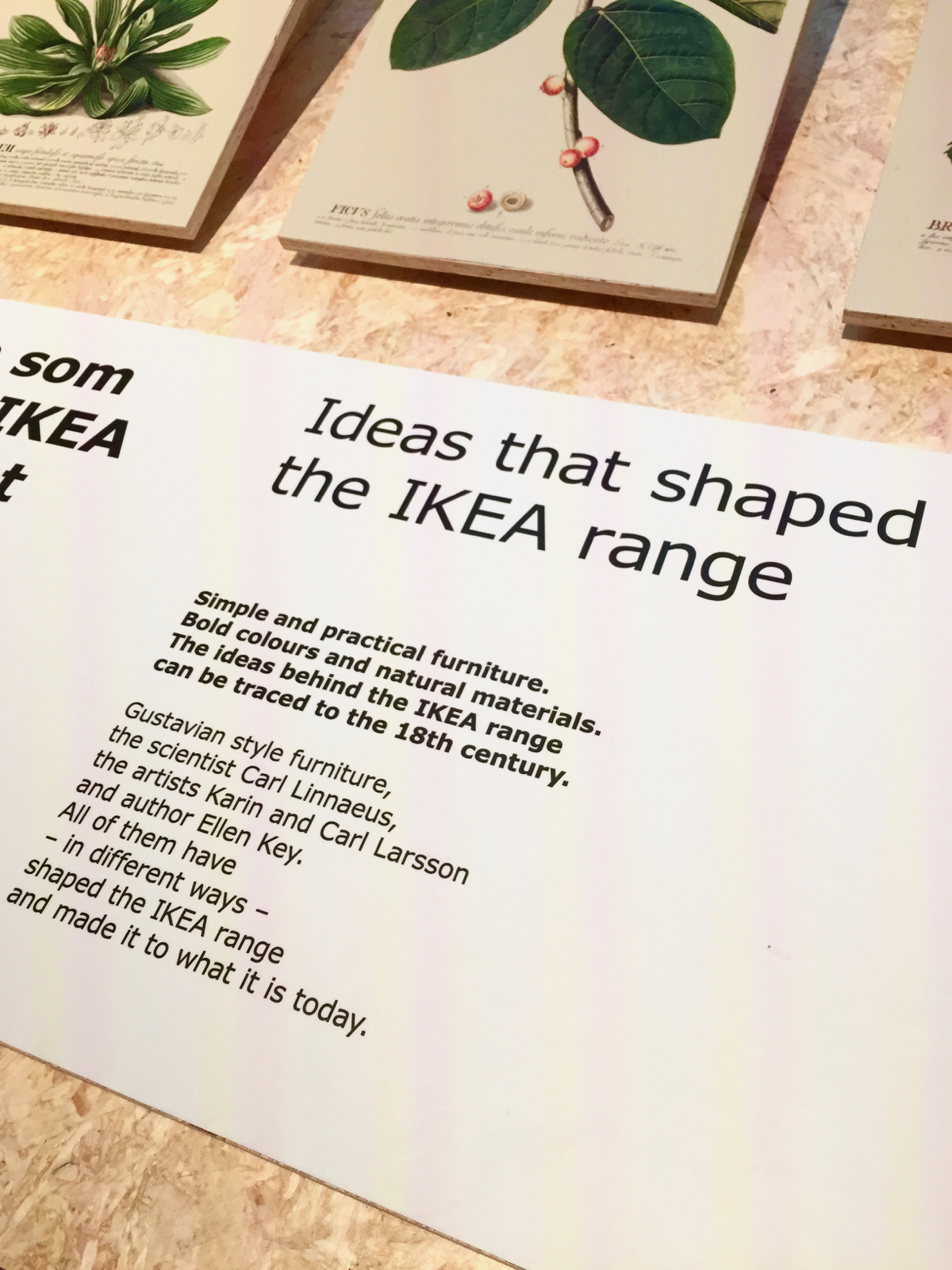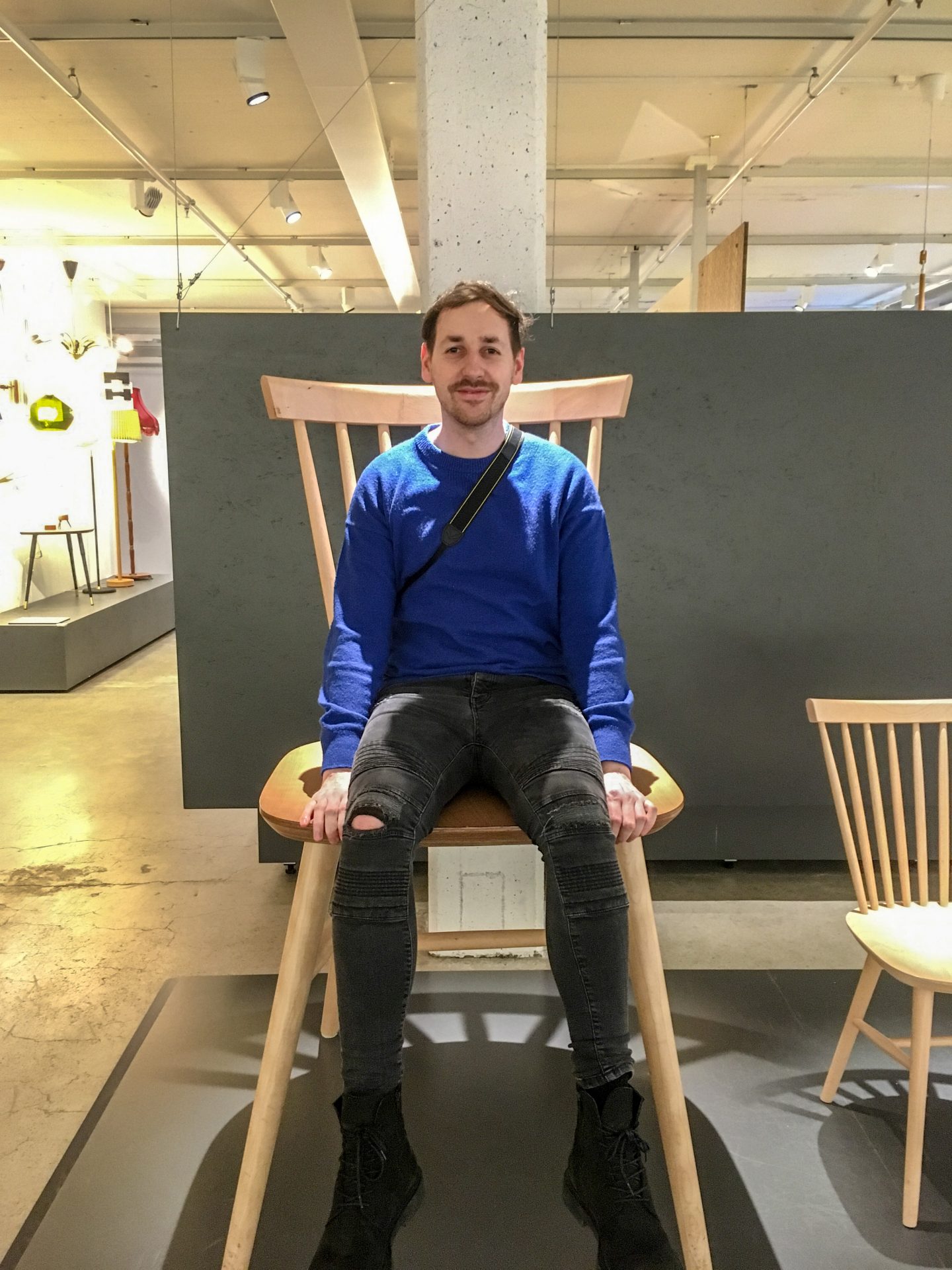 It's also set out chronologically, so you can trace each decade in the company's history and count the number of stores they've opened. Expansion was huge in the 70's and early 80's which set to ball rolling for unbelievable growth in the subsequent decades that followed. Some interesting tidbits include that Gran Canaria got an IKEA before mainland Spain; Iceland got a branch of IKEA 27 years before Ireland did; and there are more than twice as many IKEA stores in Germany than there are in Sweden (a whopping 53!).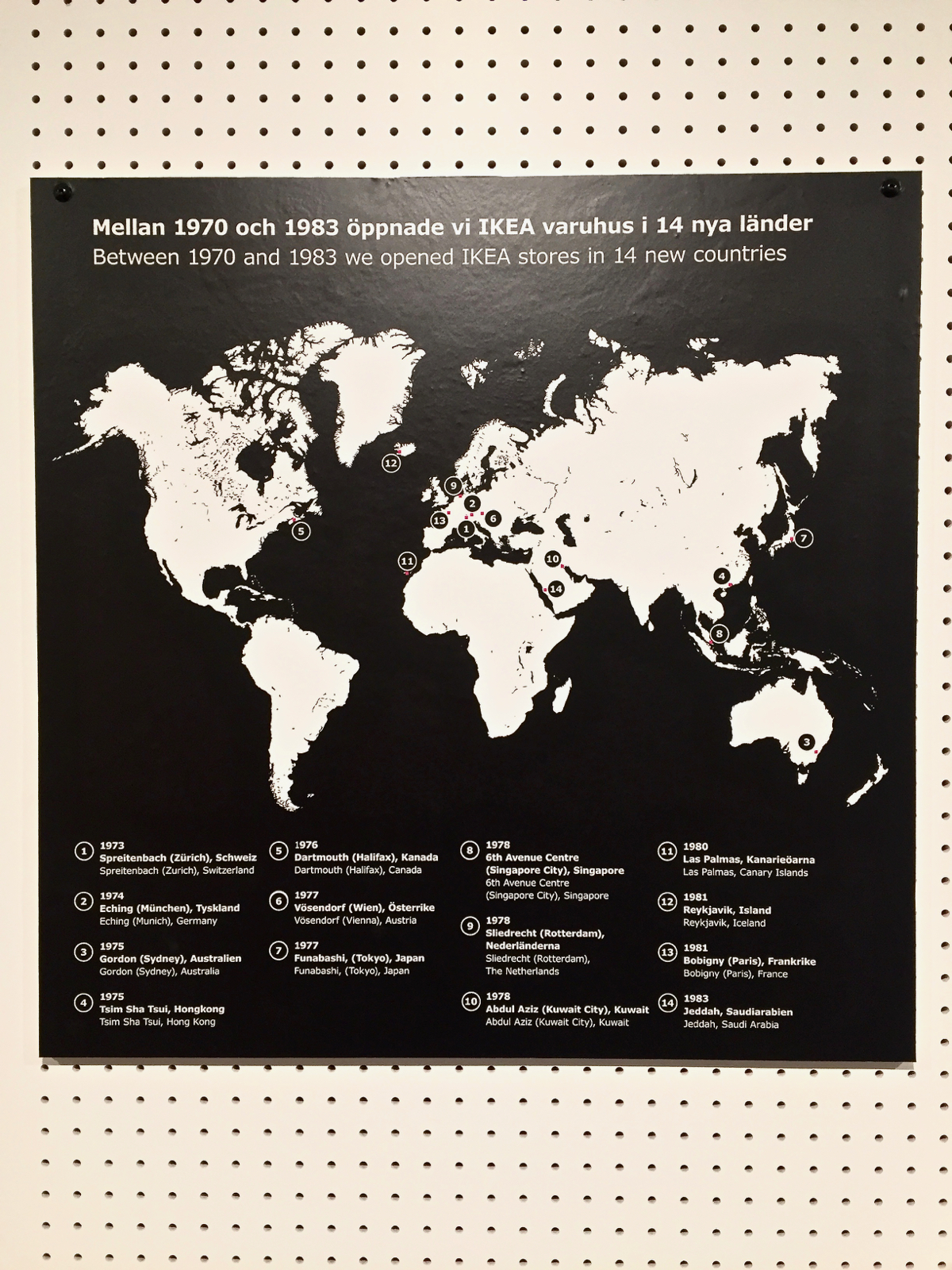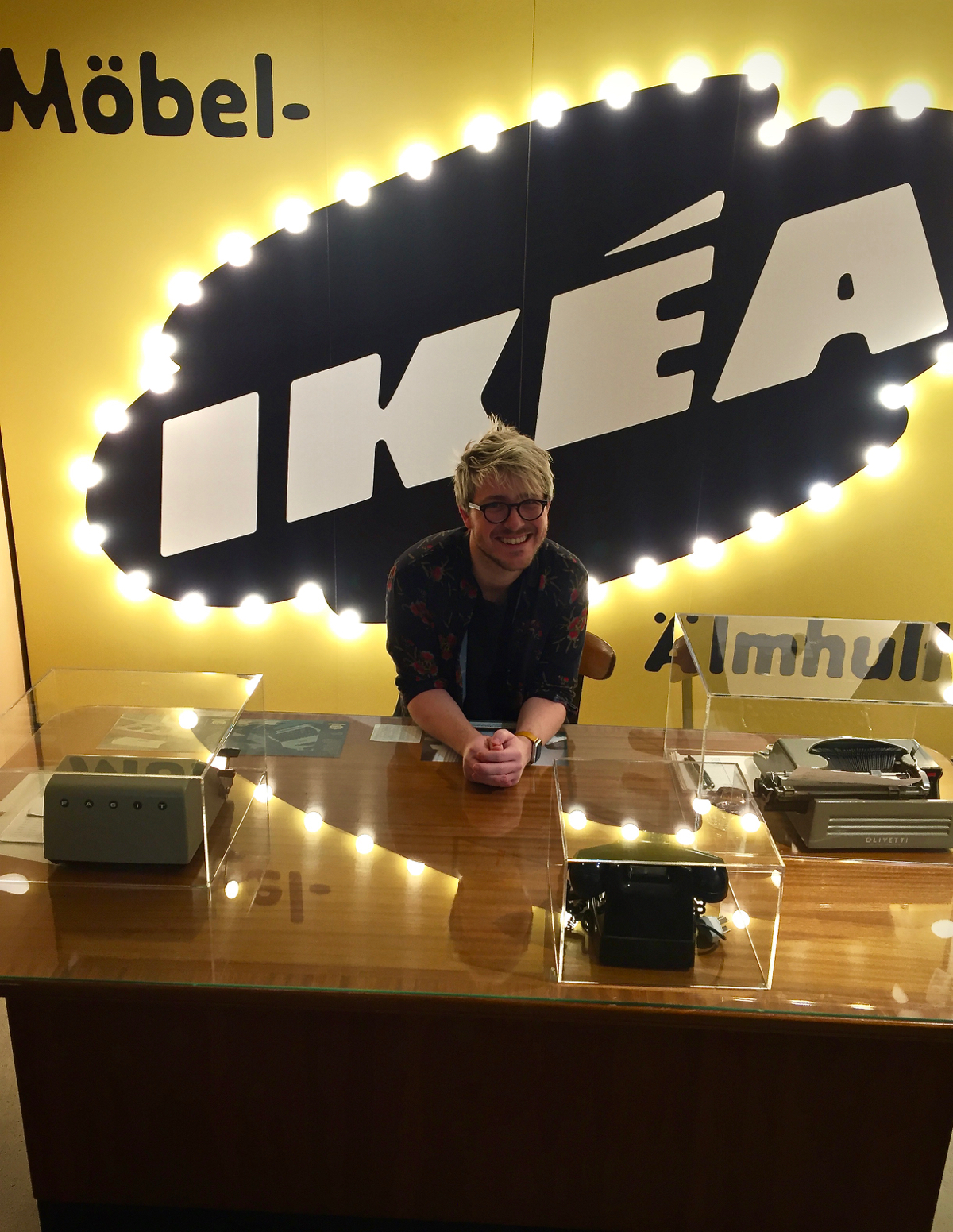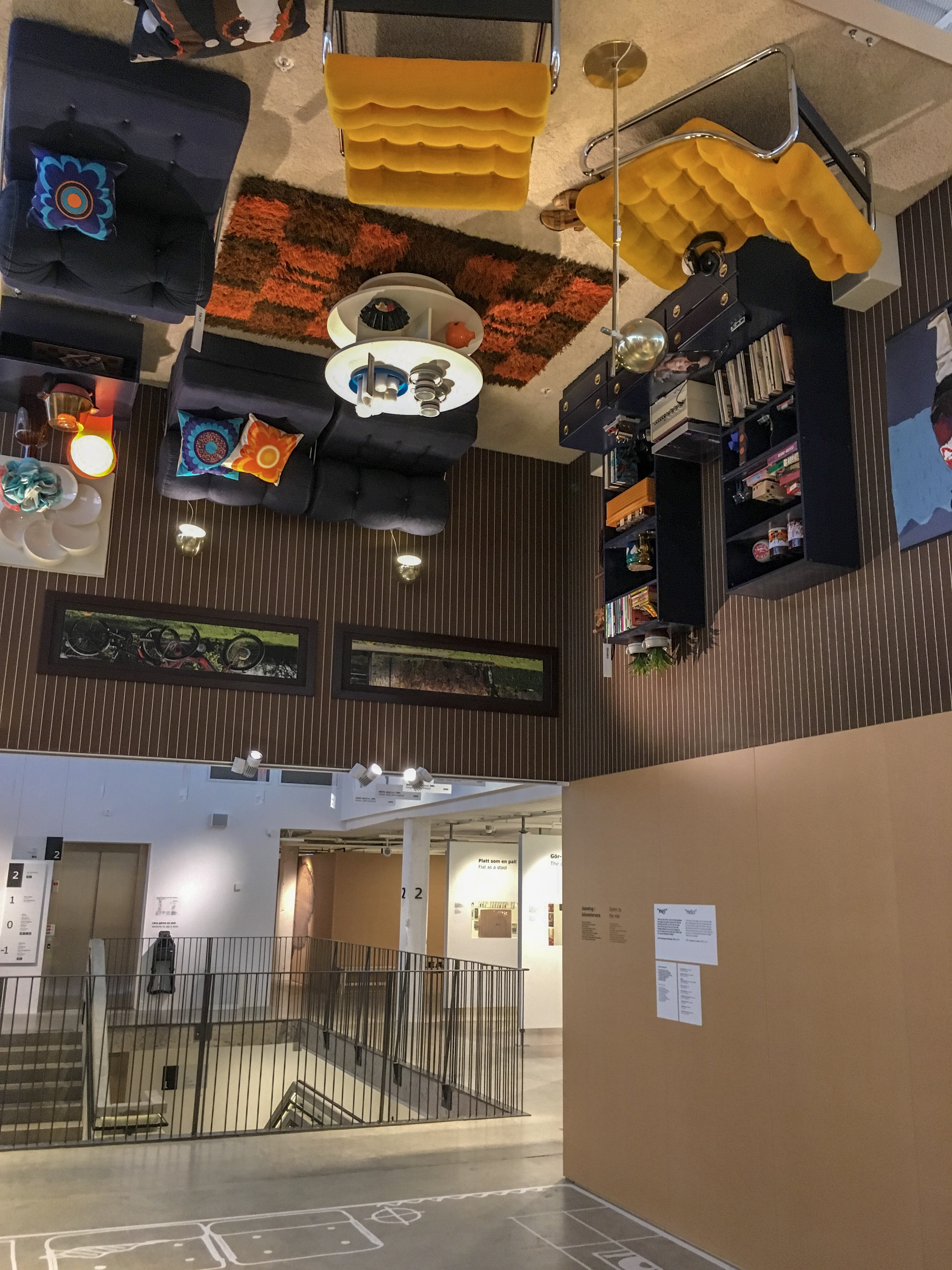 IKEA also has a playful, cheeky and youthful personality, and that shines through in the IKEA Museum too, notably with a small section dedicated to some of its most genius and best-loved items – the blue bag, the allen key and the meatball!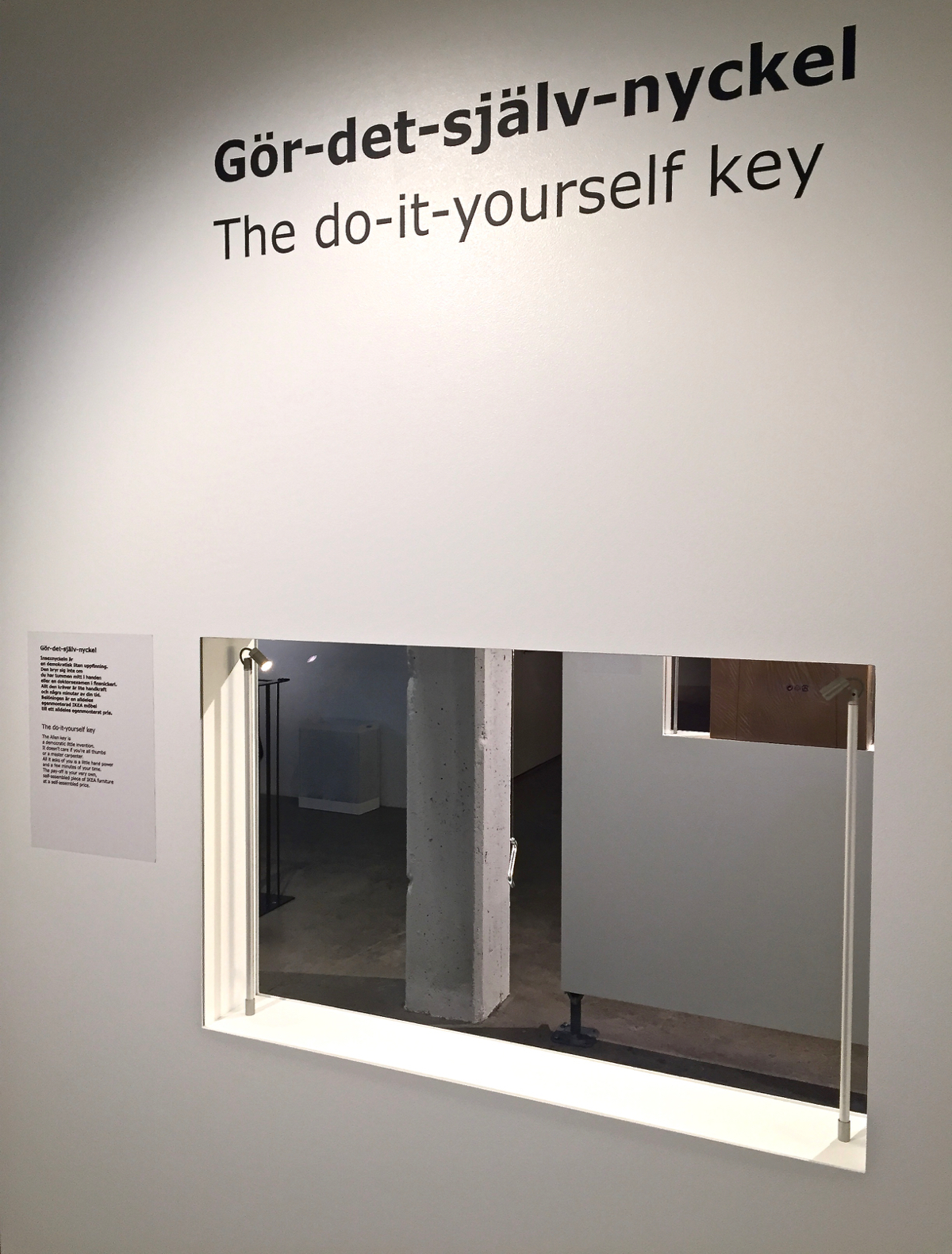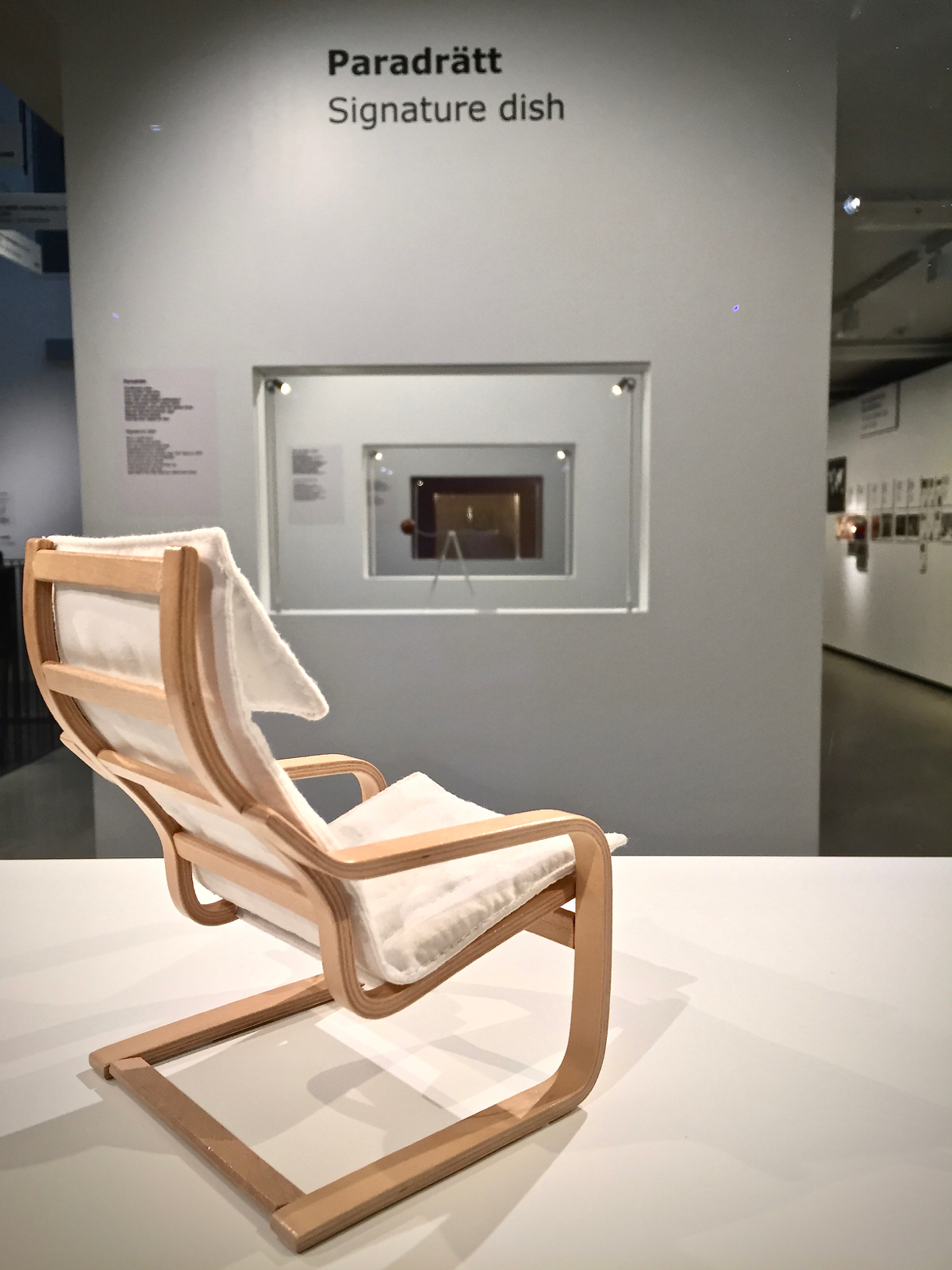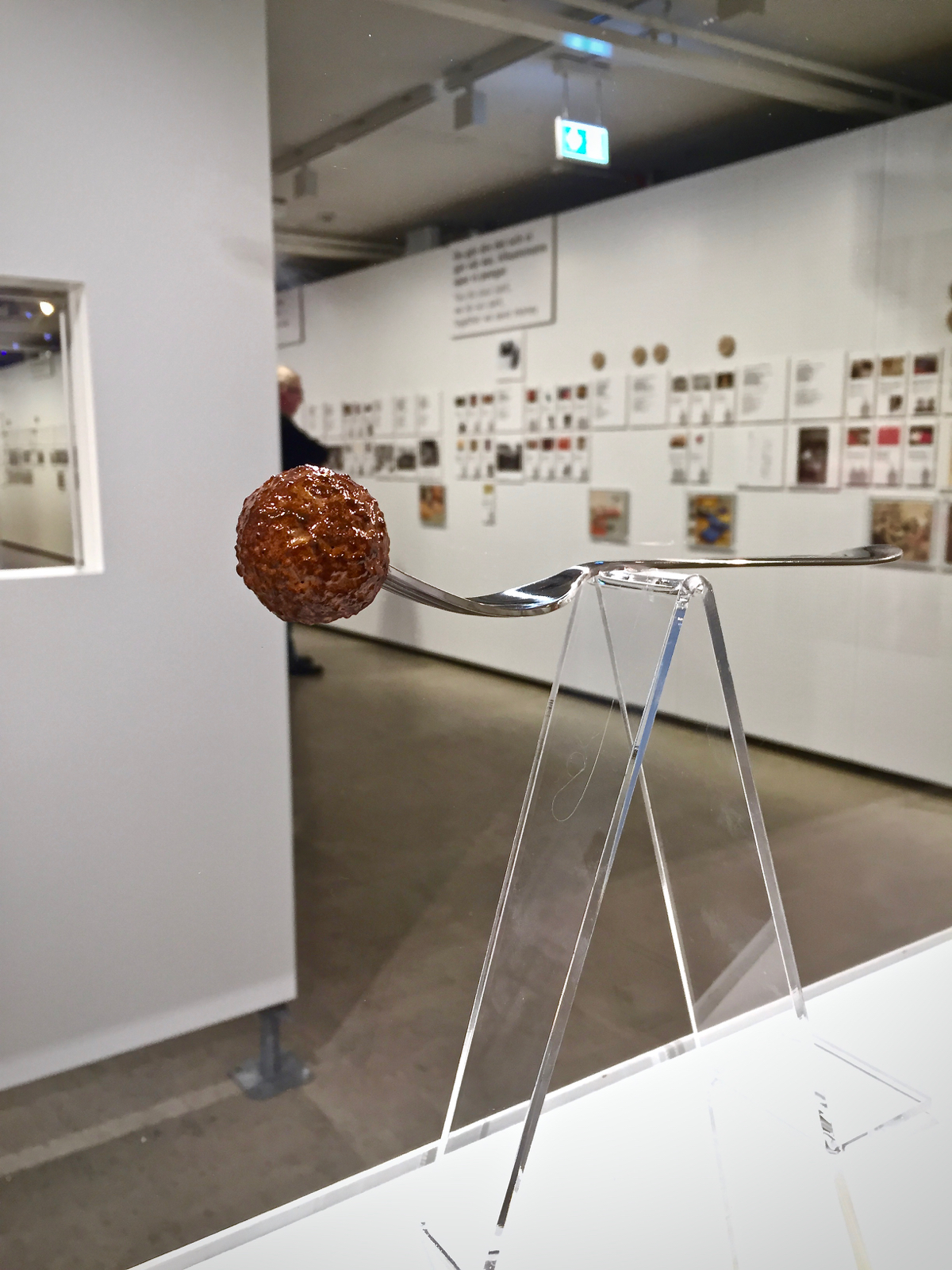 Ingvar's influence within the company lasted until the mid-2000s, where he guided, advised and steered the company into the future before enjoying retirement and living to his nineties. Indeed, his hallmarks are everywhere and even his desk has been recreated from his Swiss office where he oversaw proceedings for so many years.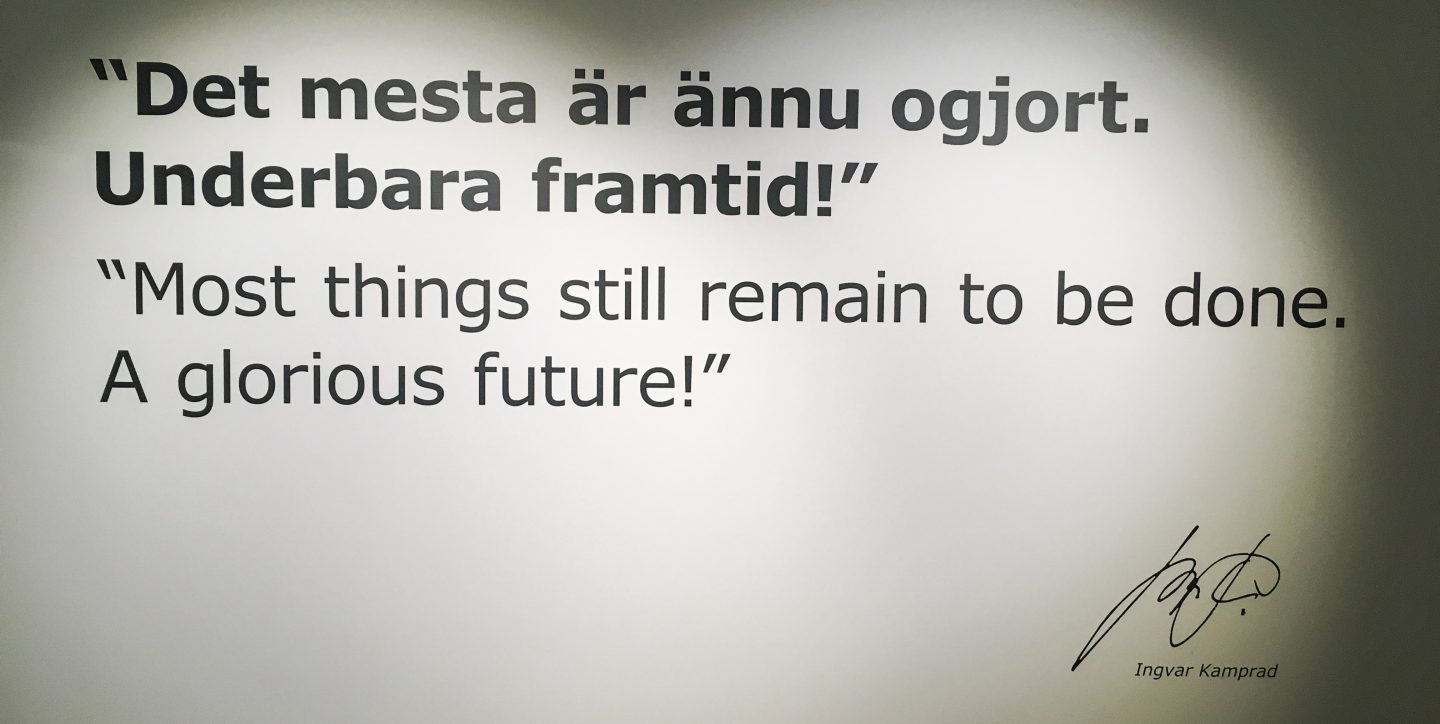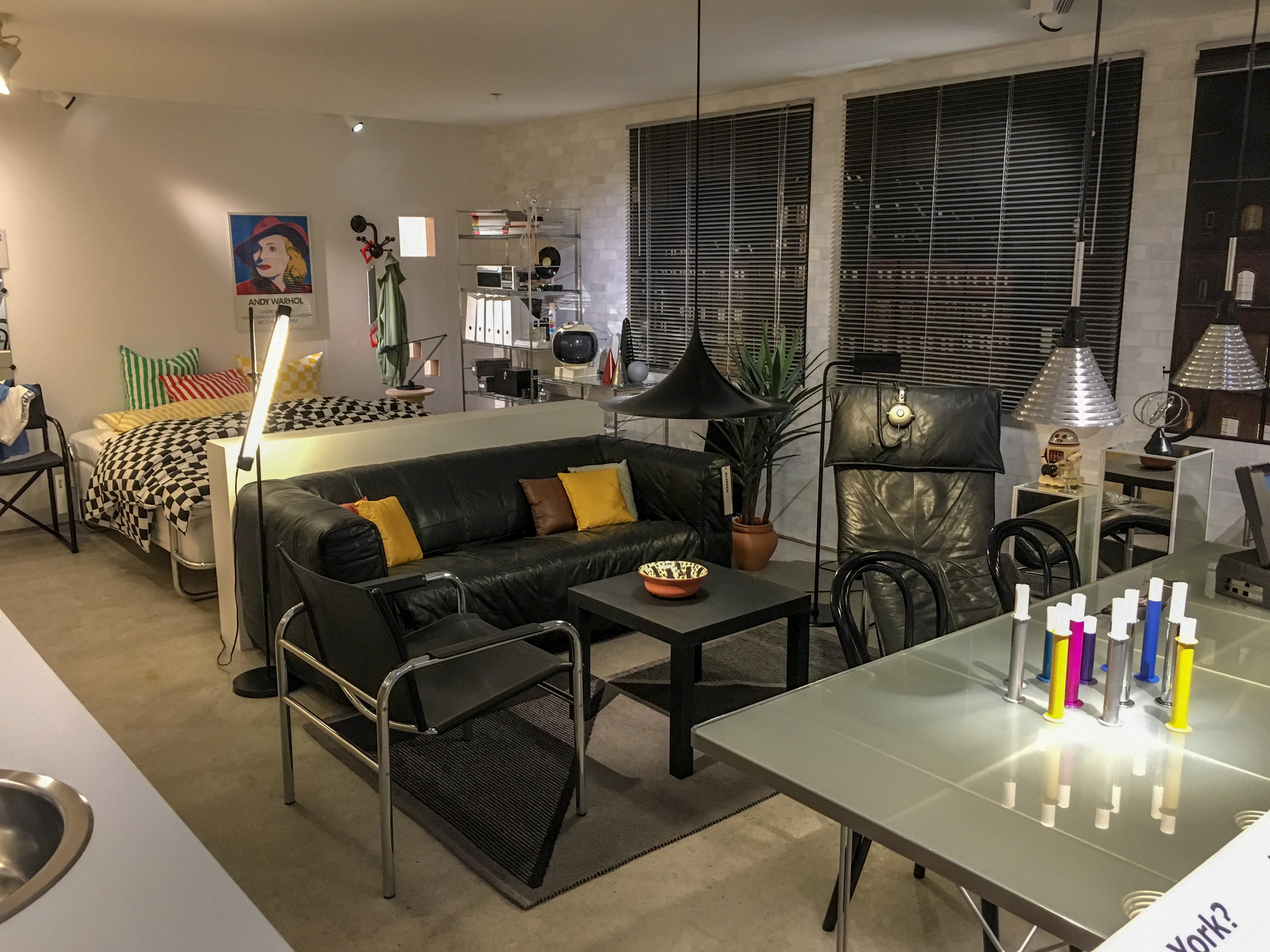 A pair of five-minute audio-visual presentations toward the end about what a 'home' is around the world and the cubic-mentality of design (using spaces up above for storage to enhance the functionality of a room) is a real eye-opener for those lucky enough to be able to design a home from scratch.
A great souvenir from the day though is where you can become your own IKEA Catalogue cover star. Everyone knows how iconic the IKEA catalogue is, and you can be right there front and centre on this year's front page, with the entire set recreated behind you. Free and printed out within a minute – this is something to really treasure and judging by our Instagram it's VERY popular and is inspiring lots of people to visit!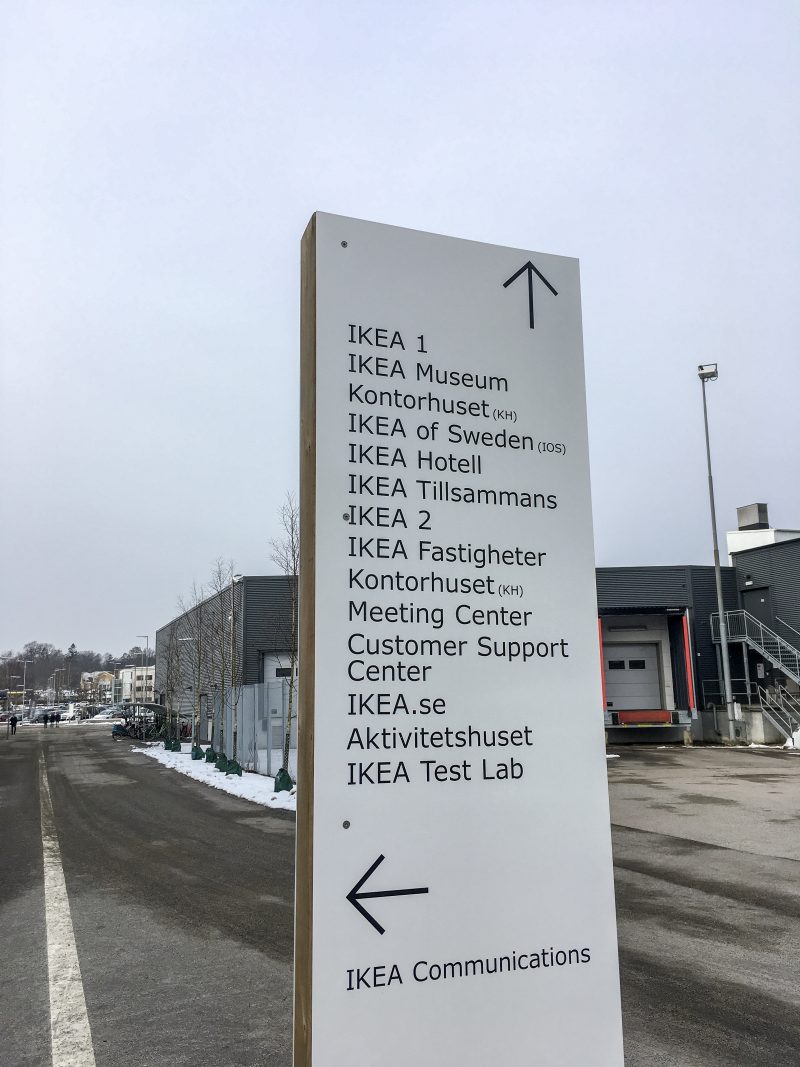 So, how do you visit? The IKEA Museum is open 7 days a week, though closed on certain public holidays so check their website in advance. Entry is an incredibly good value 60SEK for adults (which is about €5/£4). However, travel to Älmhult is a little on the pricey side. A one-way ticket using Skånetraiken Jo-Jo card on the 'duo/family' basis costs around 220SEK, so you're taking nearly €50/£40 for two people on a return trip. Driving, if you've hired a car, takes around two hours from Malmö whilst we're not sure if there are any direct bus options, so the bus might be cheap but will be slow and require a change or two.
At this point you're probably thinking "hang on, you went to IKEA and you didn't have meatballs?". Well, hold your horses. (see what we did there?) The restaurant within the museum does sell plenty of your beloved IKEA köttbullar (meatballs, as well as chicken, moose and veggie versions), cinnamon buns and lax-strewn salads. A meatball main, each served in a different way to a far higher standard than in the regular stores with fresh sides, sauces and spreads is around 70 SEK. Better yet, filter coffee and sparkling/stillwater is included with the cost of the meal too which is excellent value.
The museum's shop also stocks a number of books, stationery and unique design items and gifts that are exlusive to the IKEA Museum – you won't find these in any of the stores. Don't miss taking a stroll around the quaint town of Älmhult if you're not in a hurry, it's a compact town with cafes, restaurants, a couple of shops and lots more IKEA influences to see. If you don't fancy taking the train back, there's always the option too of staying at the IKEA Hotel too…