The Waterford Blaa is the iconic bread roll of Ireland, with its PGI status and legions of fans of the fluffy, floury creation. Like the Bramley Apple, Dutch Gouda, Melton Mowbray Pies and Cumberland sausages, the EU-awarded Protected Geographical Indication (PGI) recognises unique products local to a region, and ensures if they bear the name they must be made or produced in a specific area, and the Waterford Blaa is amongst that prestigious pack, since 2013.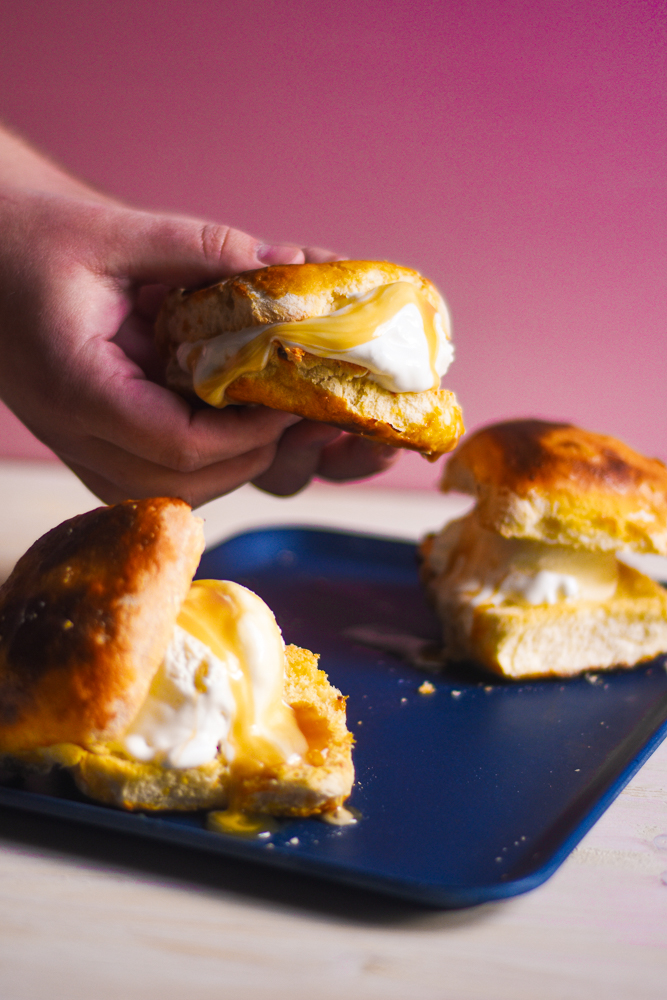 We adore them and have a long history with the blaa, particularly with our friends Walsh's Bakehouse who have been making them for generations, and are approaching their 100-year anniversary in 2021! You can find them throughout Waterford and also now in SuperValu and Aldi stores across Ireland as well as within the Dunnes Stores Simply Better range.
A blaa is not JUST a floury bread roll –– it has so many versatile uses, and this deliciously indulgent ice cream sandwich (or Blaawich, if you like!) is just one of them!
Ice Cream Blaawich
Serves 4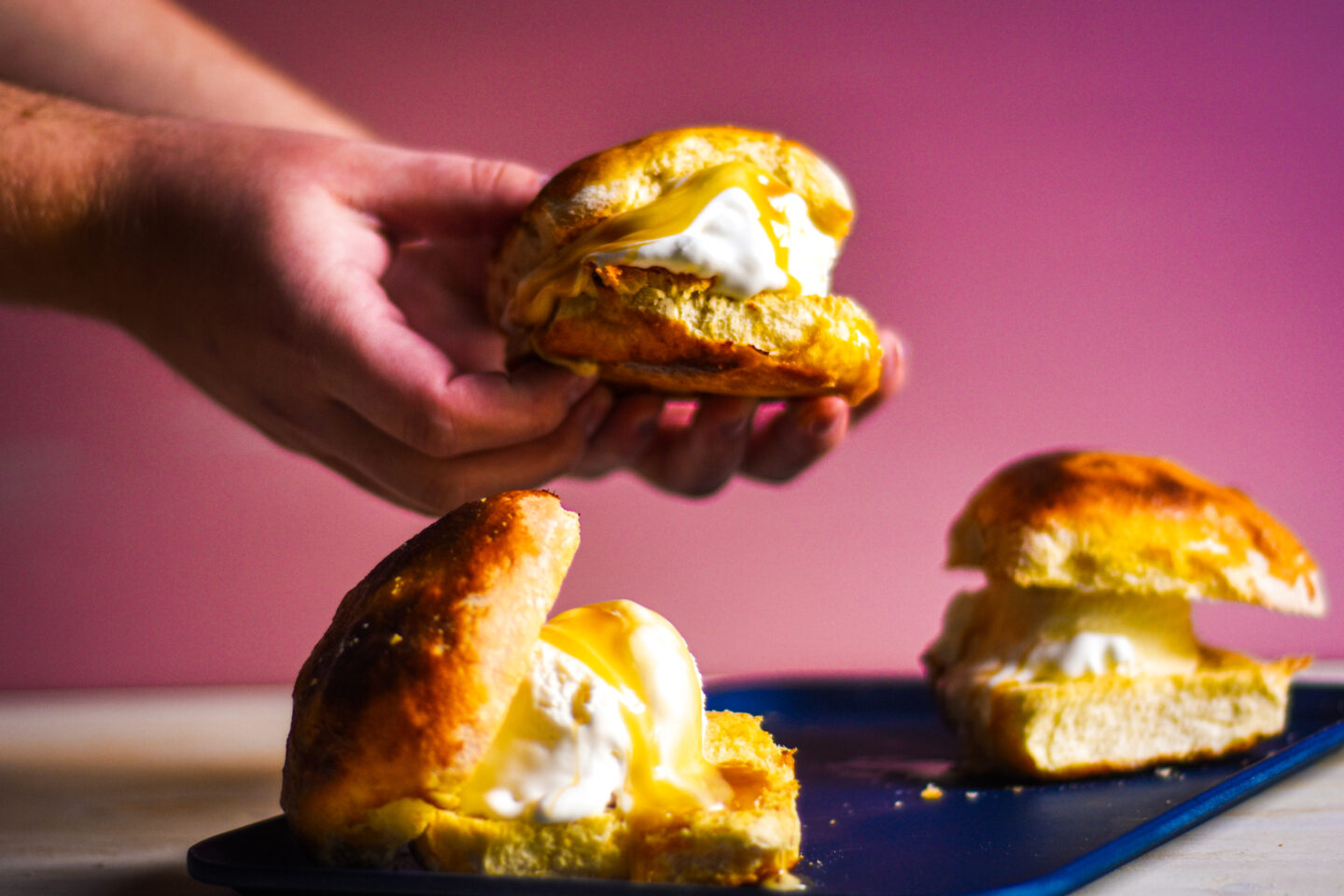 4 medium/large soft floury blaas, halved
2 egg yolks
50-75g apricot jam
1 tub of ice cream of your choice
Caramel or Chocolate sauce of your choice, to drizzle
Sprinkles, Hundreds and Thousands (optional)
1. Take the ice cream out of the freezer about 15-20 minutes before you need it so it's easier to scoop.
2. Mix the egg yolk with the jam and thin with a little water to a thick glaze consistency. This is going to be glazed on both sides of each blaa halve and then popped into the oven, heated to around 170ºC, and allowed to get a bit of colour and toastiness.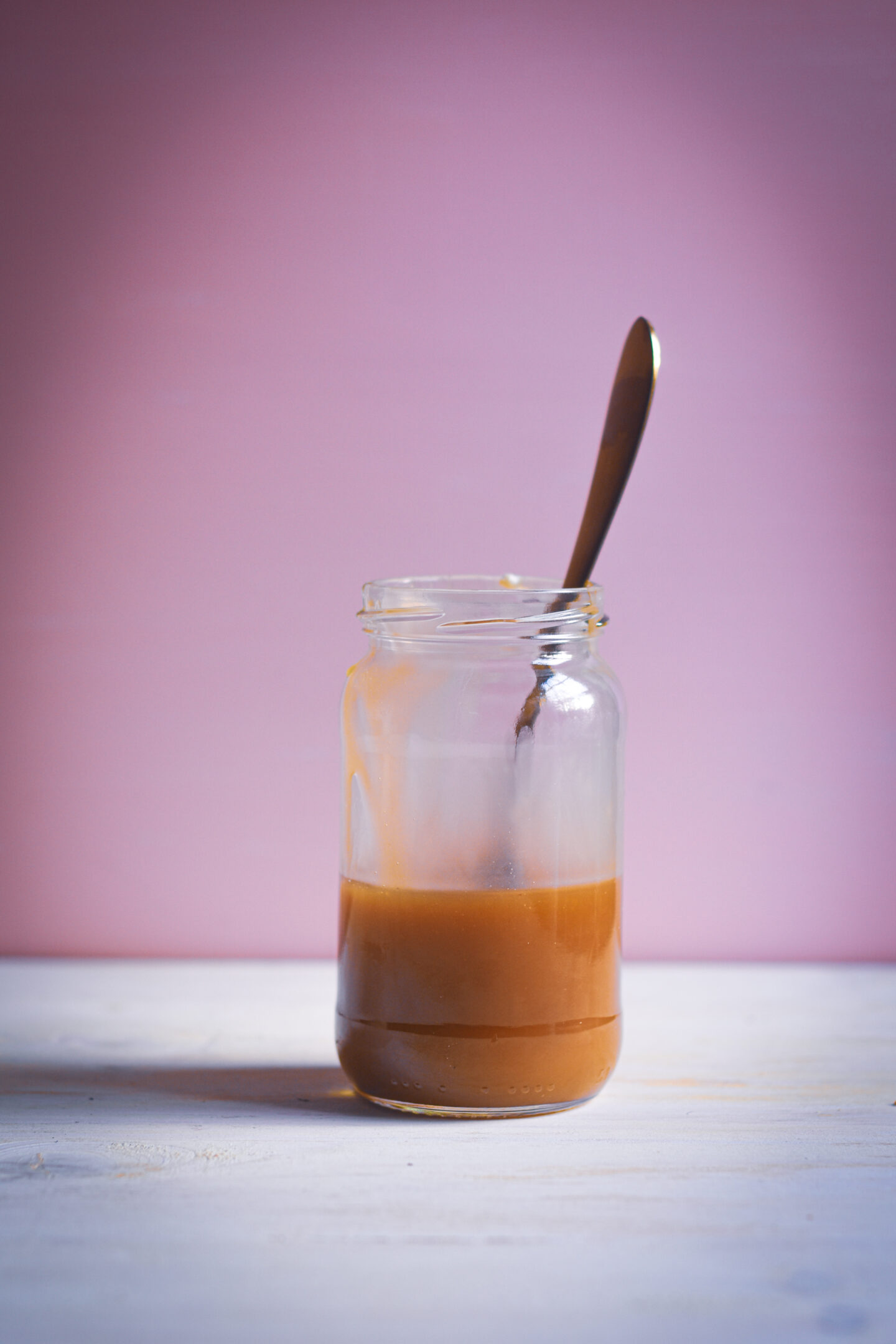 3. Whilst the blaas colour in the oven, get your sauce of choice ready. You can use chocolate sauce, salted caramel sauce or some pourable dessert sauce of your choosing. A caramel sauce is very easy to make from scratch by just melting sugar in  a tiny bit of water in a pot until it has a light golden tinge and bubbling down and adding butter and cream to it, whisking furiously until its rich and thick. You can finish with some flaky sea salt. 
4. Allow the blaas to cool slightly before beginning to build your blaawich. Make it your own!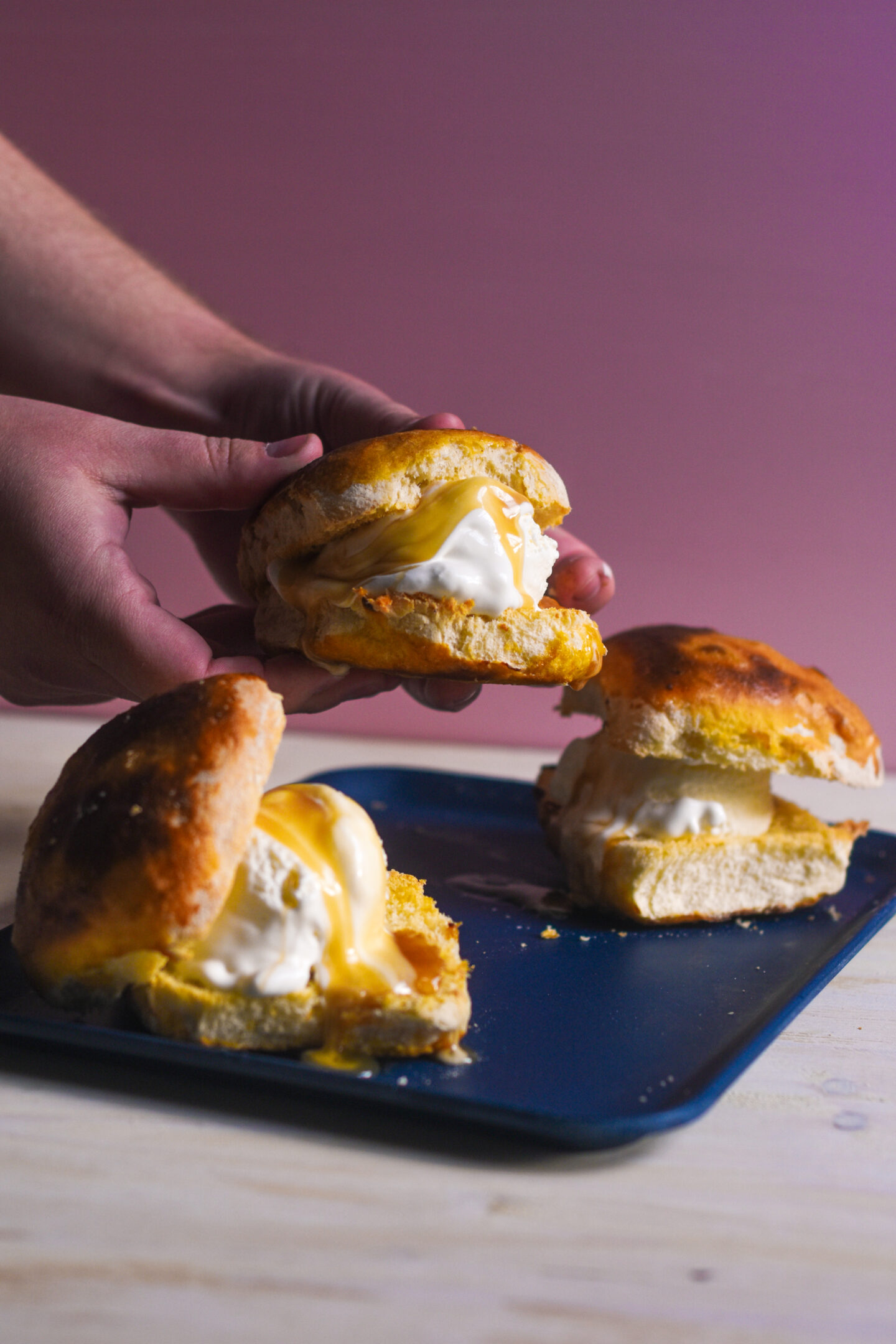 Note: This recipe forms part of a wider paid collaboration through 2020 with Walsh's Bakehouse