It's always when you leave that you appreciate where you've lived. Our trips back to our childhood homes in small town Ireland are like passionate pilgrimages; visiting Dublin for a couple of days feels like we're seeing the city with tourists' eyes (though we lived there for four years!) and now that we're permanently in London, we rarely really explore or appreciate our current city. Weekends are spent at our second jobs, evenings dictated by cleaning our flat or buying groceries, and all our annual leave is given generously to adventures abroad… Sometimes you just need a breather to embrace the here and now.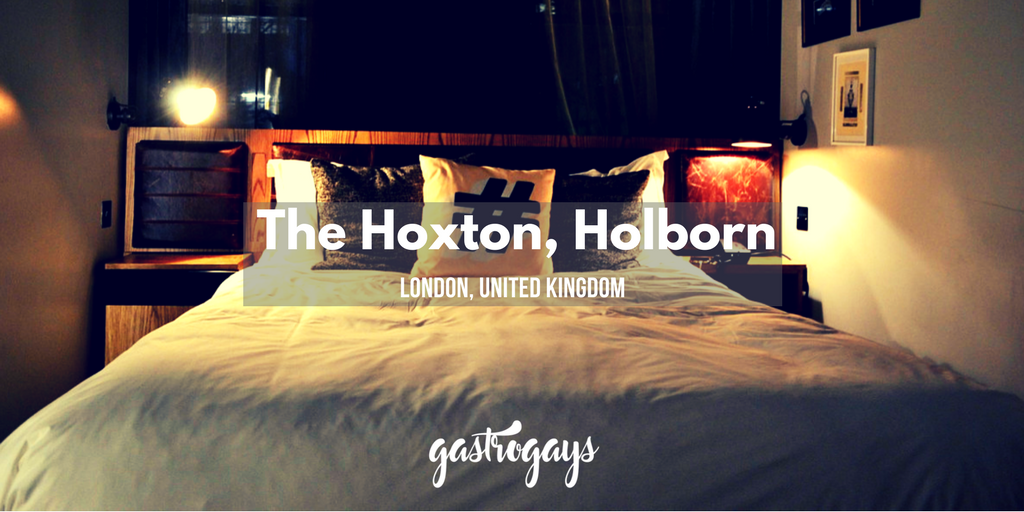 Last week, we took a long-needed but completely unexpected time out, we stayed at The Hoxton in Holborn.
Through some combination of circumstances, we found ourselves the humble recipients of a free overnight stay at The Hoxton after entering a Blue Monday Twitter competition (and our entry was a picture of of a blue coat hanger shaped like a dog's arse… shit you not). Thank goodness we did, because we got to have a 12 hour holiday that was simply blissful.
@TheHoxtonLDN #HOXNOTBLUE. Our blue dogs arse hook is a favourite of ours. Also sums up how we feel today 😑😑 pic.twitter.com/MwE8HDBgtq

— GastroGays (@GastroGays) January 18, 2016
It's an all-encompassing hotel, which is right on the money in today's London. For a young creative-oriented hotel, you want all the millennial essentials: quirky, bright, inviting nail bar, check; destination ultra-casual dining restaurant with open kitchen, check; exceptional cafe with killer coffee and pastries, check; impressively comfortable lobby that's like a freelancer's version of a workspace wet dream, check; and a cosy dining space and bar that's as good as what's on offer outside the hotel, check. Every reason for you to never leave the complex… those crafty Hoxes!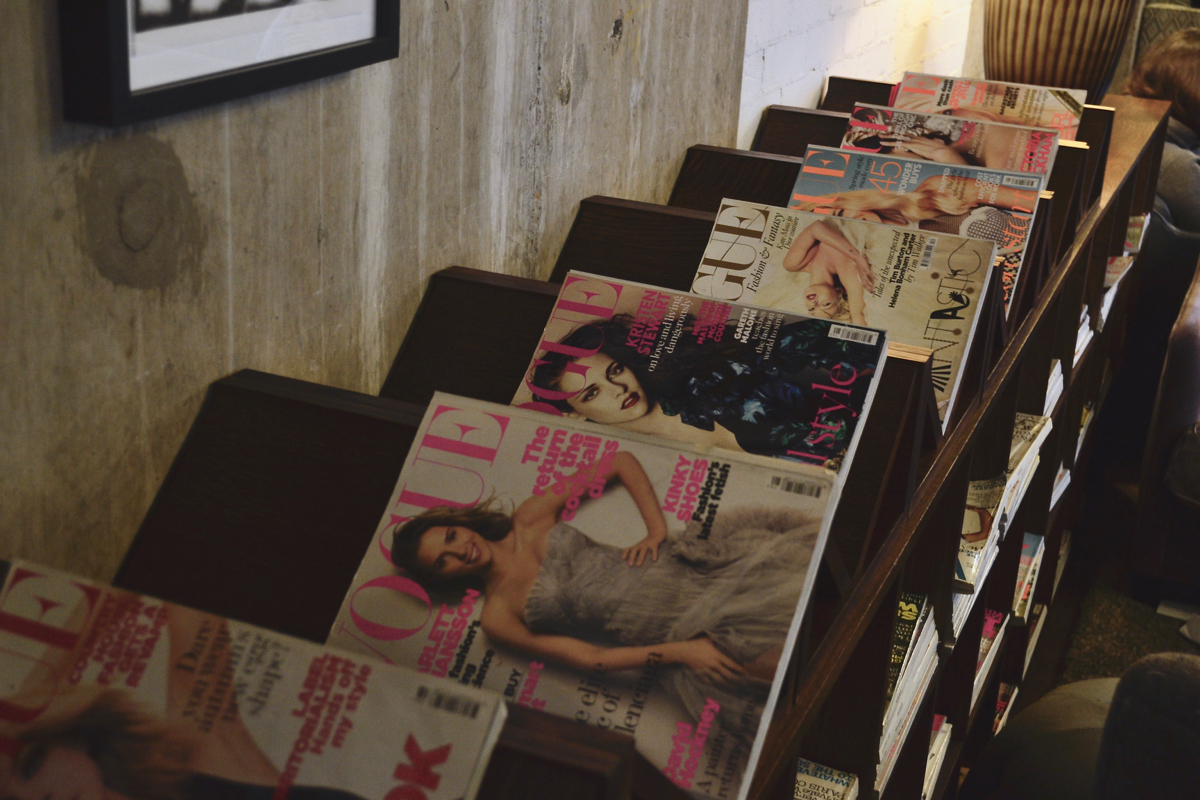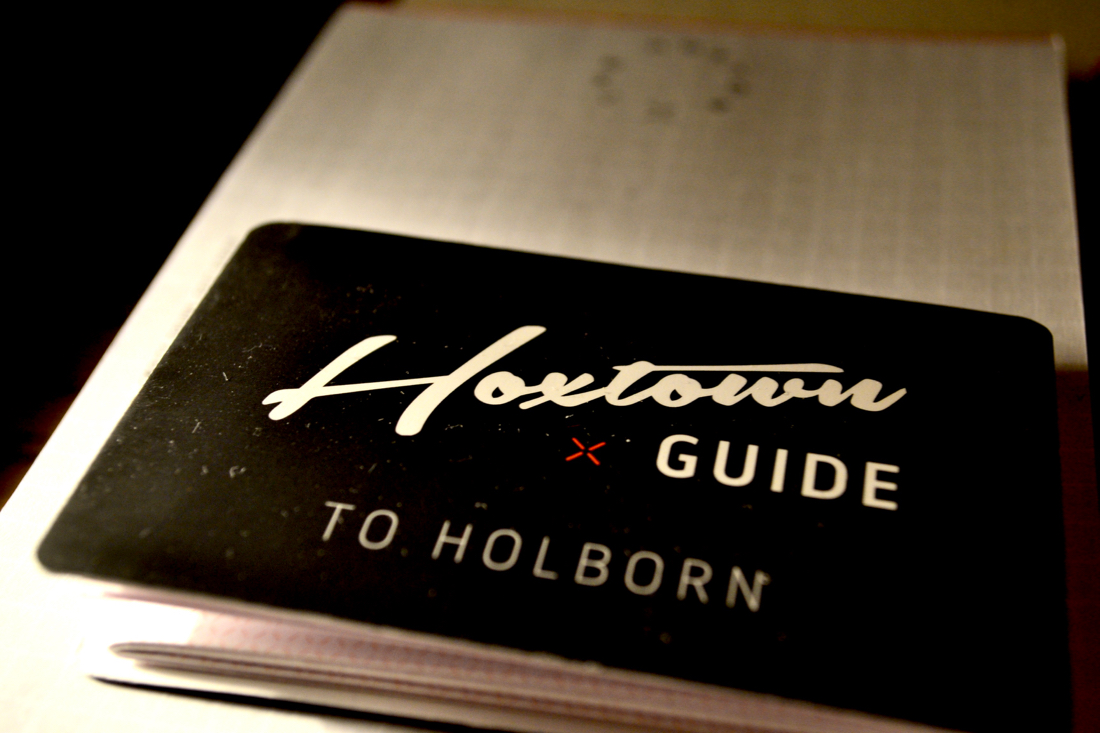 It's hard to believe that the space houses 174 rooms, but everything is very compact and space is used efficiently but not claustrophobically.
The bedrooms come in four sizes: shoebox, snug, cosy and roomy. It's the little touches that we adore in hotels and really what we always look for (case and point: Dublin's The Dean, Brussels' Pantone and Edinburgh's Grassmarket hotels) and every single room comes with free, high-speed, no sign-in-necessary Wi-Fi for surfing, an HOUR of free phone calls for chatting, and – get this – FRESH milk in the mini-fridge for tea that doesn't have that tinny, off-taste UHT alien milk in wincy cartons.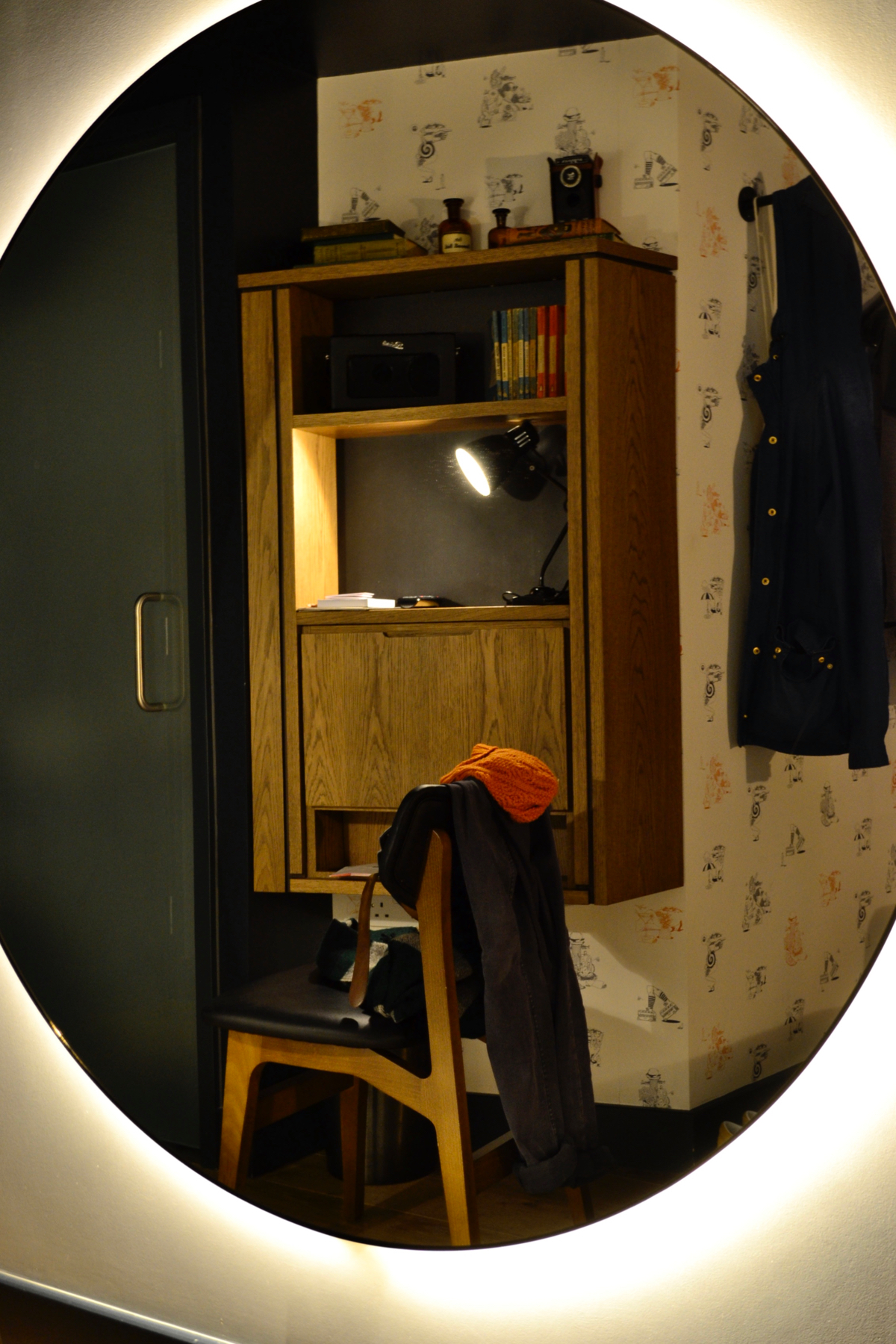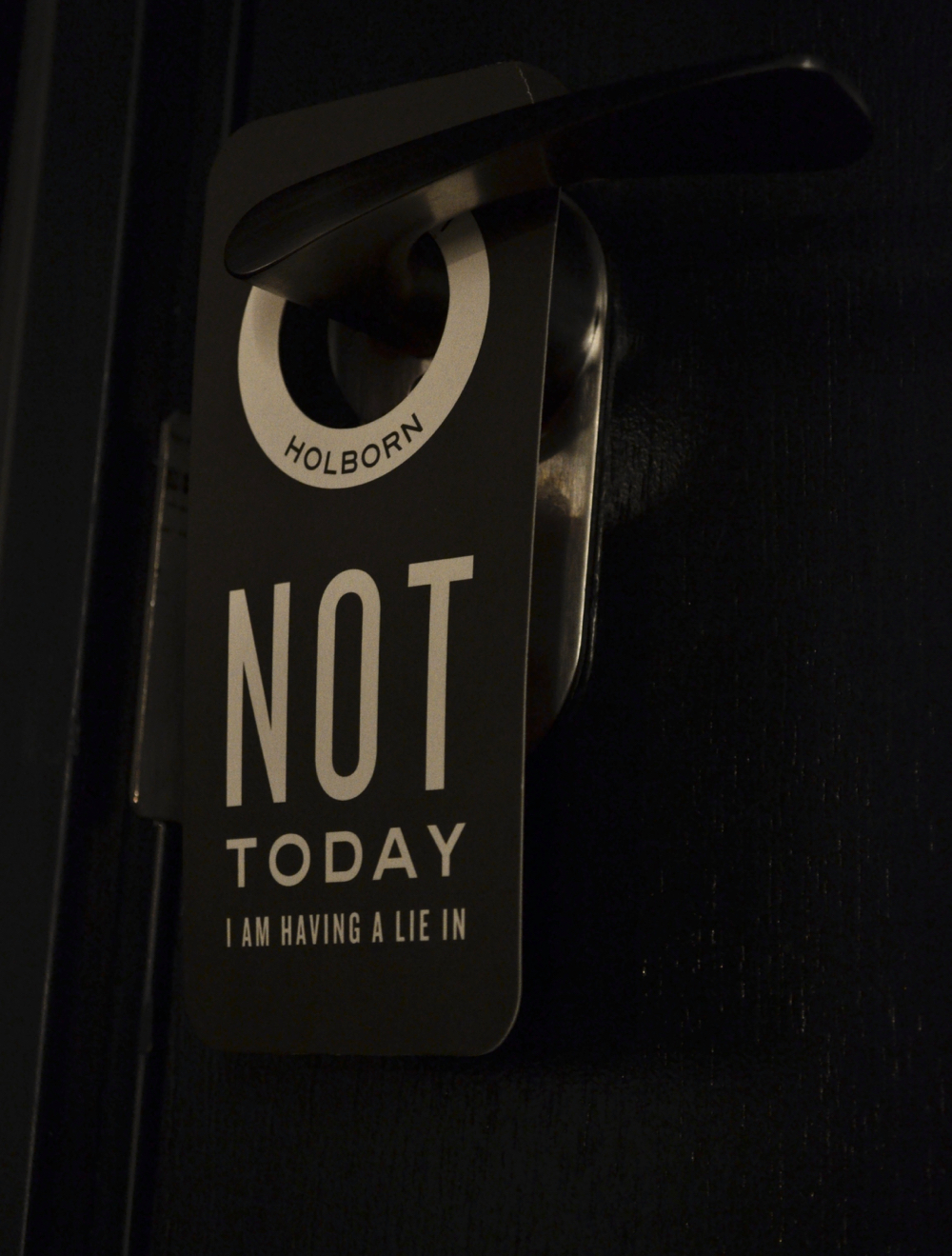 The bathrooms actually remind us of The Dean in Dublin a lot; all monochrome tiles, walk-in showers and designer toiletries, it's a beauty junkie's dream with its vanity lighting and big mirrors, but it's also compact and just enough to satisfy all your needs without being over the top lavish. A nice happy medium.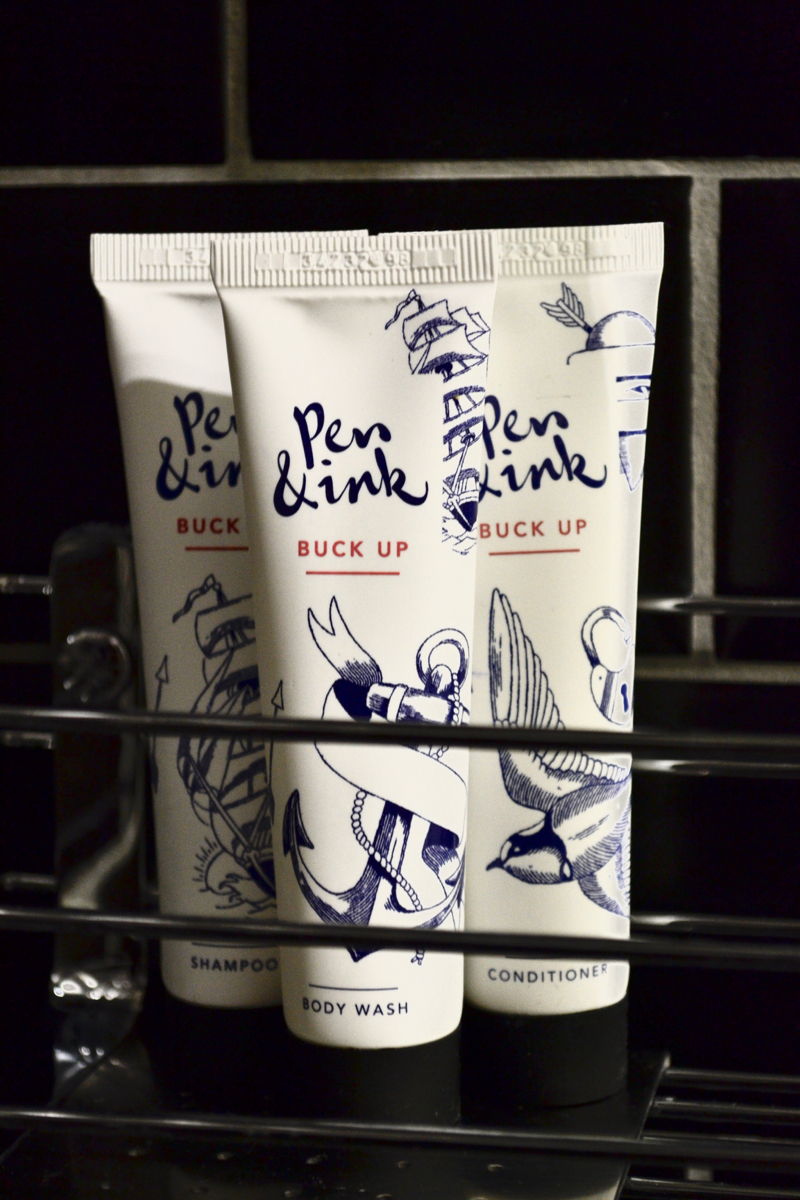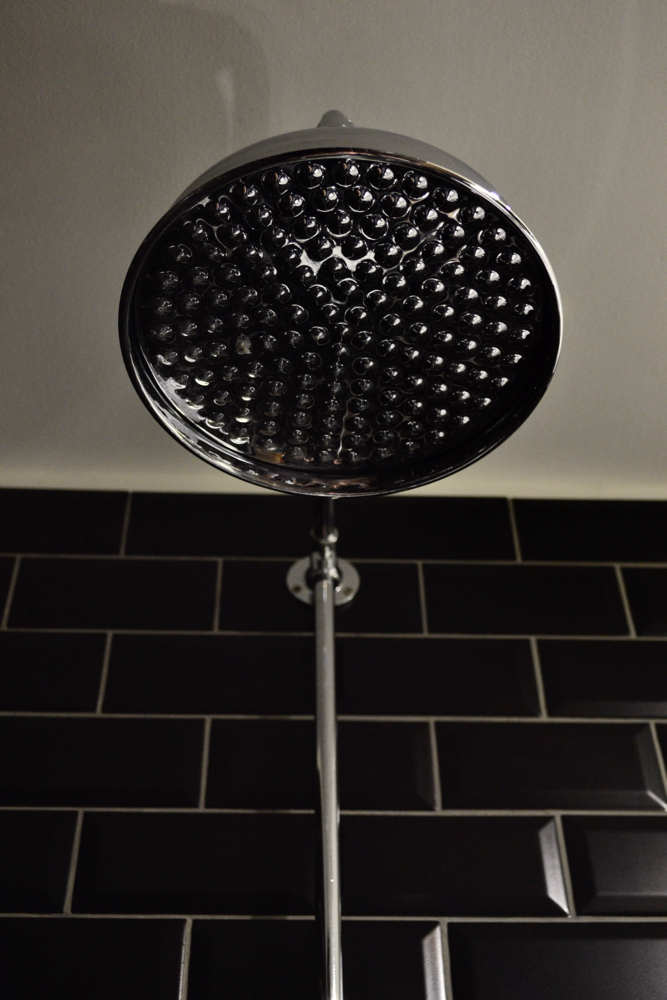 Best of all, there's a little takeaway breakfast for everyone in the audience. Yes, pop the paper bag on the hook outside your door each night and the feeder fairies deliver a freshly-squeezed orange juice (tastes fresh and is date-stamped), a piece of fresh fruit and a really good-tasting granola with yoghurt and stewed fruit compote before dawn. You just want to give whoever thought of this a great big hug, right?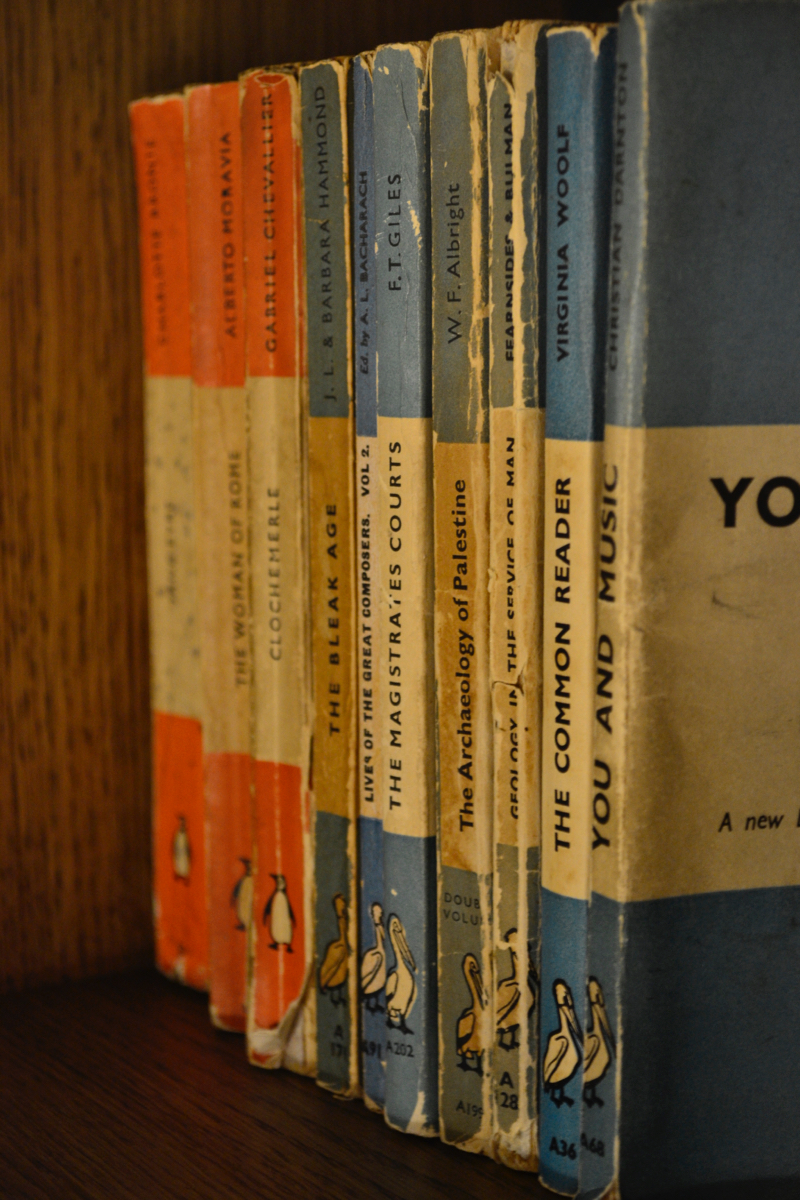 We stayed in a Shoebox, one of their smallest rooms. Ideal for one person but cosy enough for two, providing your close. When we walked in, the vintage style Robert's DAB radio was playing Jazz FM – a lovely welcome to our unexpected home for the night. We did switch to PM on Radio 4 while getting ourselves settled in. A very conveniently concealed cabinet stores a kettle, teas and coffees (Clippers and Lyons respectively), along with some guides to the hotel and the local area to peruse and plan your stay effectively. These guys know their target market explicitly.
As far as we know, Soho House Group handles the F&B for the hotel, which includes two restaurants: Hubbard & Bell is their Brooklyn-style dining room with big emphasis on lap-it-up breakfasts and beautiful brunches, small plates and killer short drinks on weekday afternoons and big, bold Sunday 'Feasts'. We ate brunch here a while back and it was sensational – especially the pistachio-topped avocado on sourdough… genius!
Downstairs, in the basement, Chicken Shop serves spit-roasted rotiserrie chicken, cooked on open flame and charcoal in the barely-there kitchen, and rich sides, offering a taste of American comfort food with a crack of London seasoning. It's dark, it's in a basement, it's crowded, loud, hot, busy. Everything you don't want to find in a restaurant to sideline a swank hotel stay.
A photo posted by GastroGays | Patrick + Russell (@gastrogays) on

You say that, but then when you experience Chicken Shop, it's everything you never knew you NEEDED. All the aformentioned just adds to a brilliant eating experience. It's beyond casual, slap-dash but there's no skimping on the product here. Savoury, scorch-skinned rotisserie chickens drip and sizzle their fat over piping hot charcoal yet what gets hacked up (expertly) and arrives on your plate is succulent, juicy and a hit of chicken-y goodness that's plate-lickable.
Fiery sauces are a must on the side. We combined the two as we found both had good traits, but together packed a real sweet and fiery thump. Sides are as good a supporting act as anywhere else, but you came for chicken…. and you'll come back again for more.
Oh, btw: they also do Deliveroo and take-out, too. Bring it in a doggy bag up to bed… go on!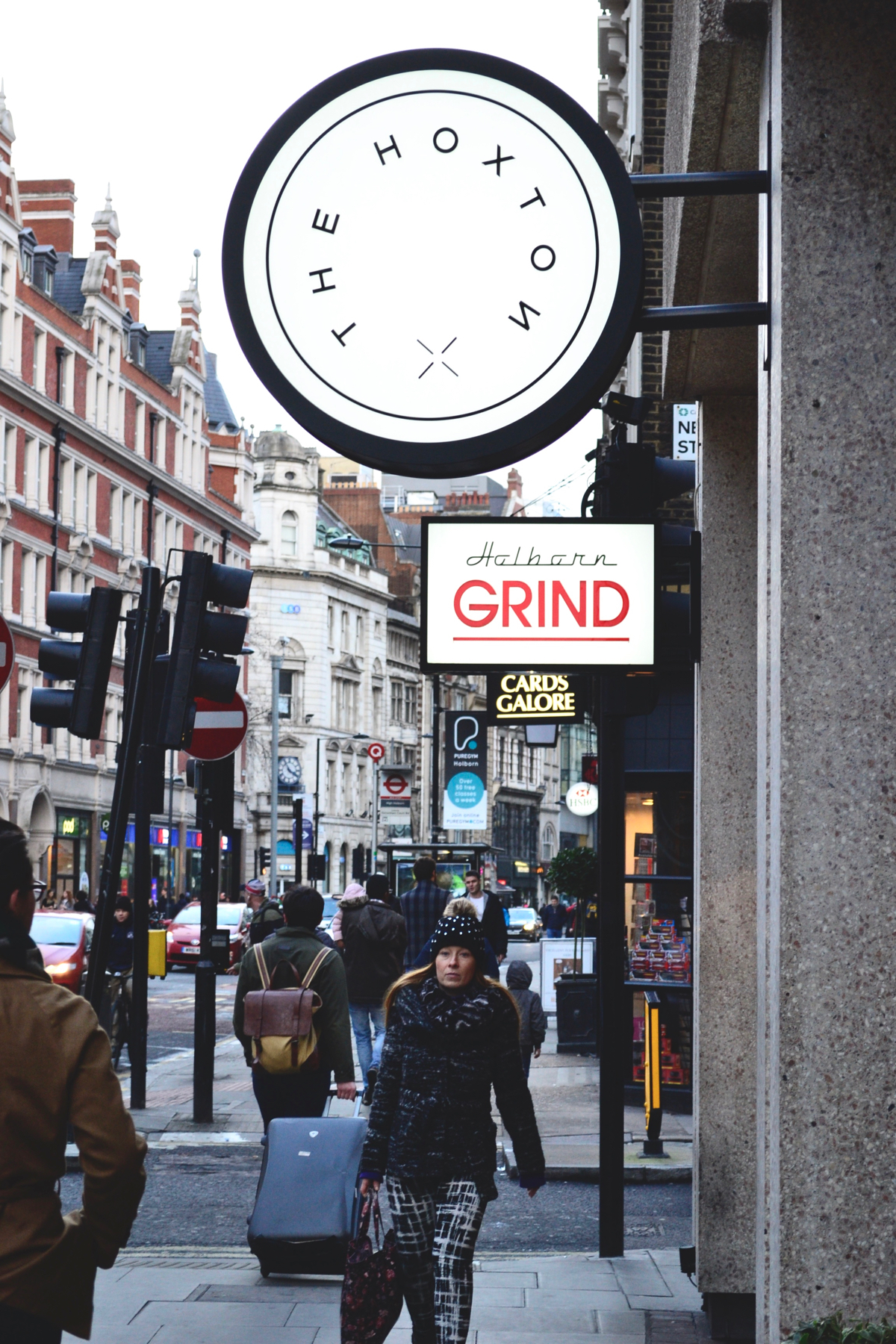 Then you have two other establishments that you didn't think you needed until you found them bloody attached to the building. Yes, they've thought of it all.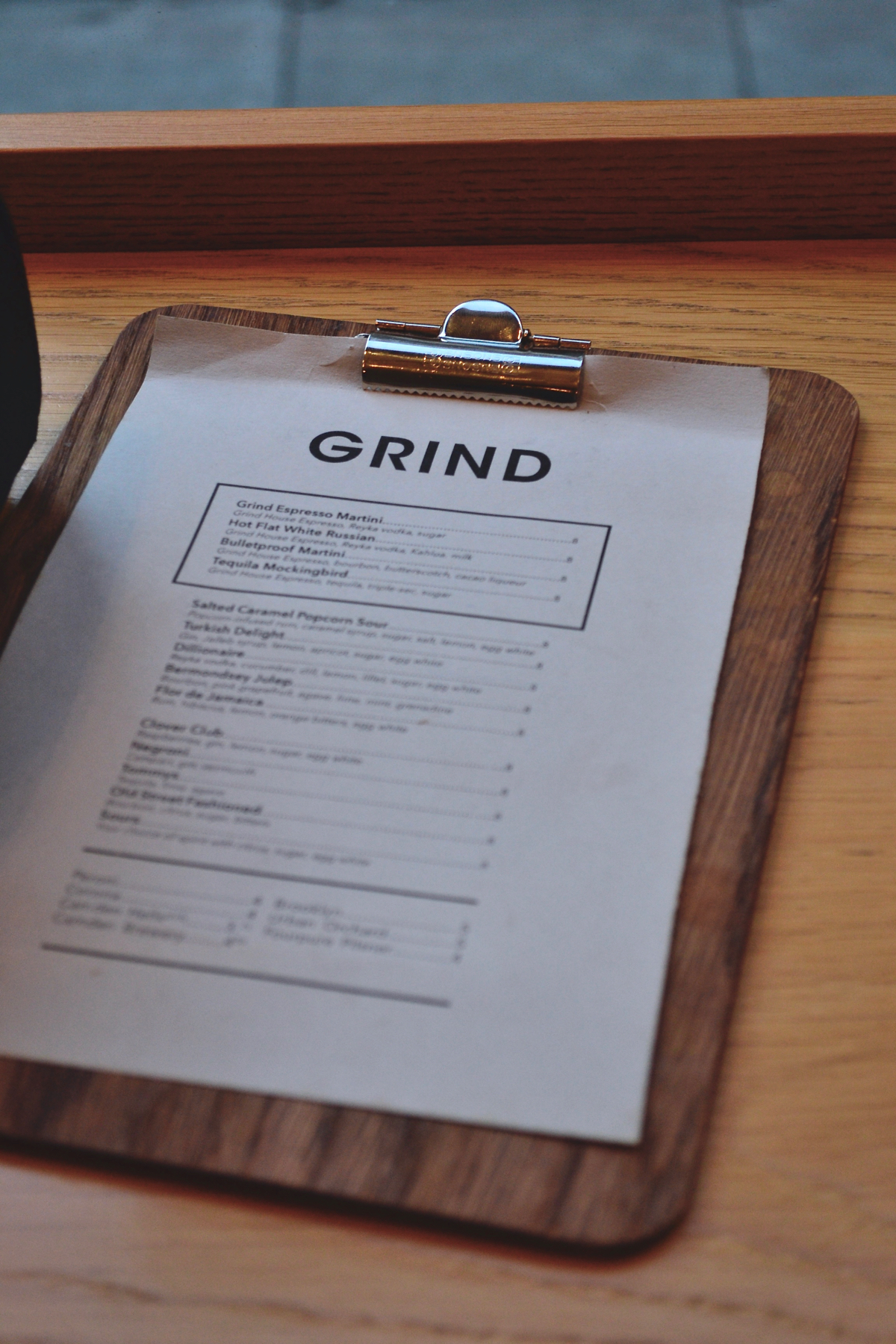 Holborn Grind is as much an independent café as a subtle extension of the hotel, we defy you not to catch a latte and croissant at this glass-fronted, tile-lined café when you find yourself coming and going from the hotel. Rich, powerful espresso, professional service (read: not hipster, not hippy, but not formal either), indulgent bakes, treats and smaller bites, and killer coffee-based cocktails for when day turns to night that always tempt you to have another.
On the ground floor, sandwiched between the entrances to the hotel and Chicken Shop is Cheeky salon, available for those essential pampering seshes and stocked with beauty products in case you forgot to bring yours. We were obviously too manly and overtly masculine to book a little nail or toe shape-up… but next time a little pedi would make the stay all the more plush!
The Hoxton team are always keeping abreast of what's happening in the area and offering an insight into London lyph with their Hoxtown blog, not to mention organsing shit hot events, like having our friends Symmetry Breakfast in bed, a pop-up barber shop, hands-on masterclasses, and even discussions on how to write the perfect press release to grab a journalist's attention (we're sure they just assumed Pads was washing his hair that day).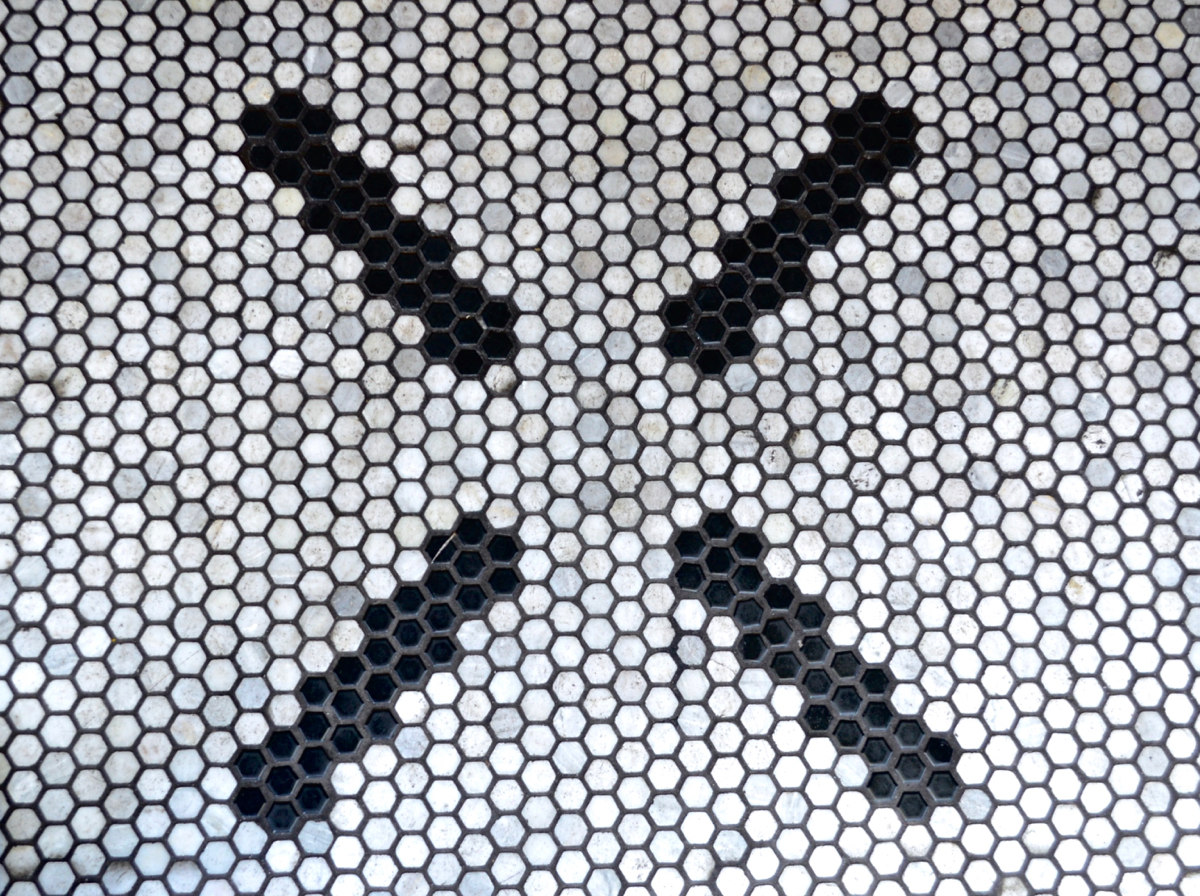 Best thing about our stay? We both had the shortest commutes of our lives. We've lusted over this hotel before and now we've crossed off a stay there. Problem is, now you've gotten us hooked.
See more of our hotel reviews and travel features here
Click the image below to tweet this post to your followers!