Feeling stuck in a rut when it comes to dining at home during lockdown? Tired of the same old dishes and feeling uninspired in your cookery? You're not alone, but don't let the four walls of the kitchen feel like a flavour prison, there are so many ways to switch-up (and level up) your at home dining experiences, from blow-out brunch just because you can to a fiesta feast, BBQ bash and the ultimate Sunday roast. We're partnering with great tasting Irish lager Hop House 13 to share our best ways to make eating at home epic.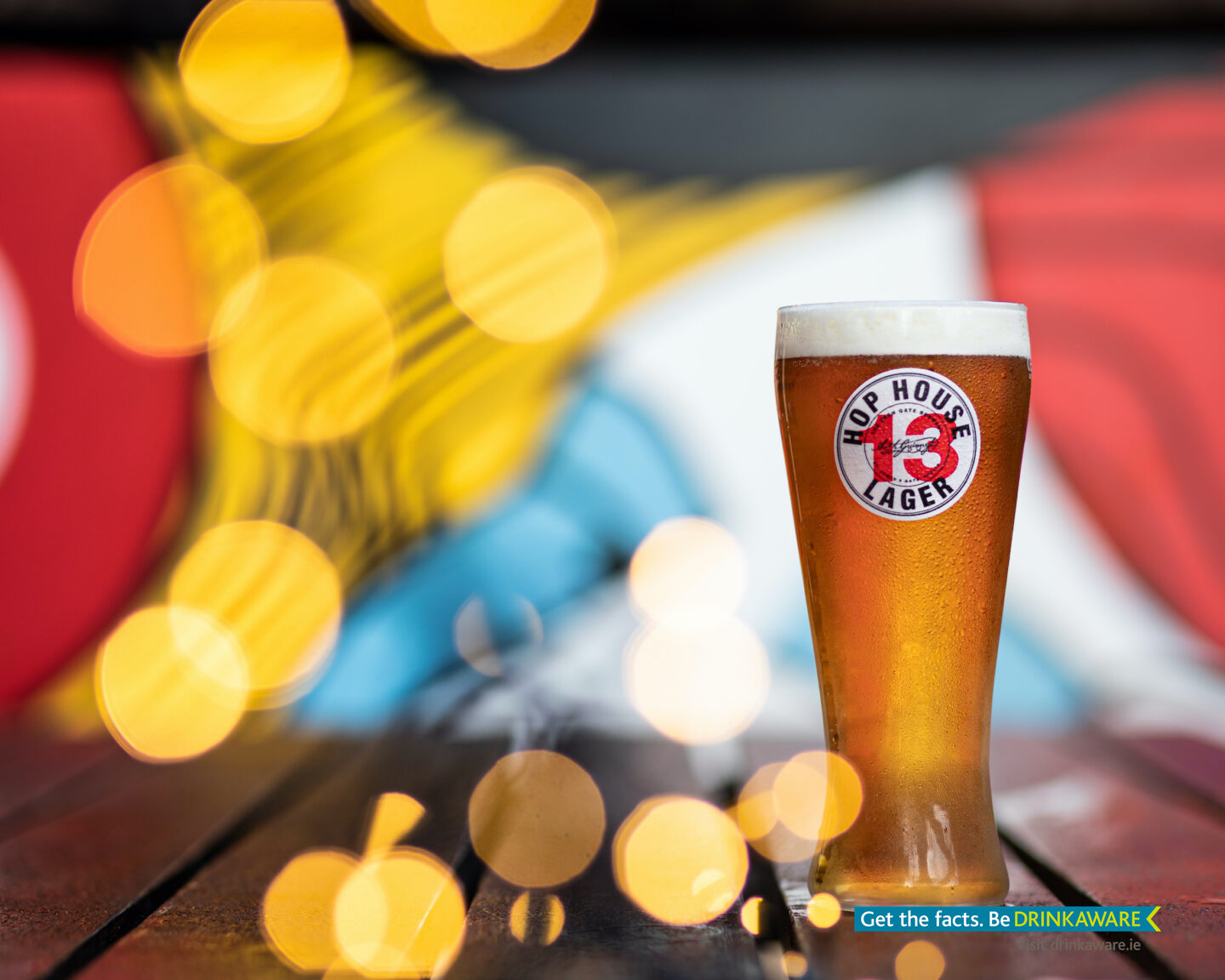 1. Set the table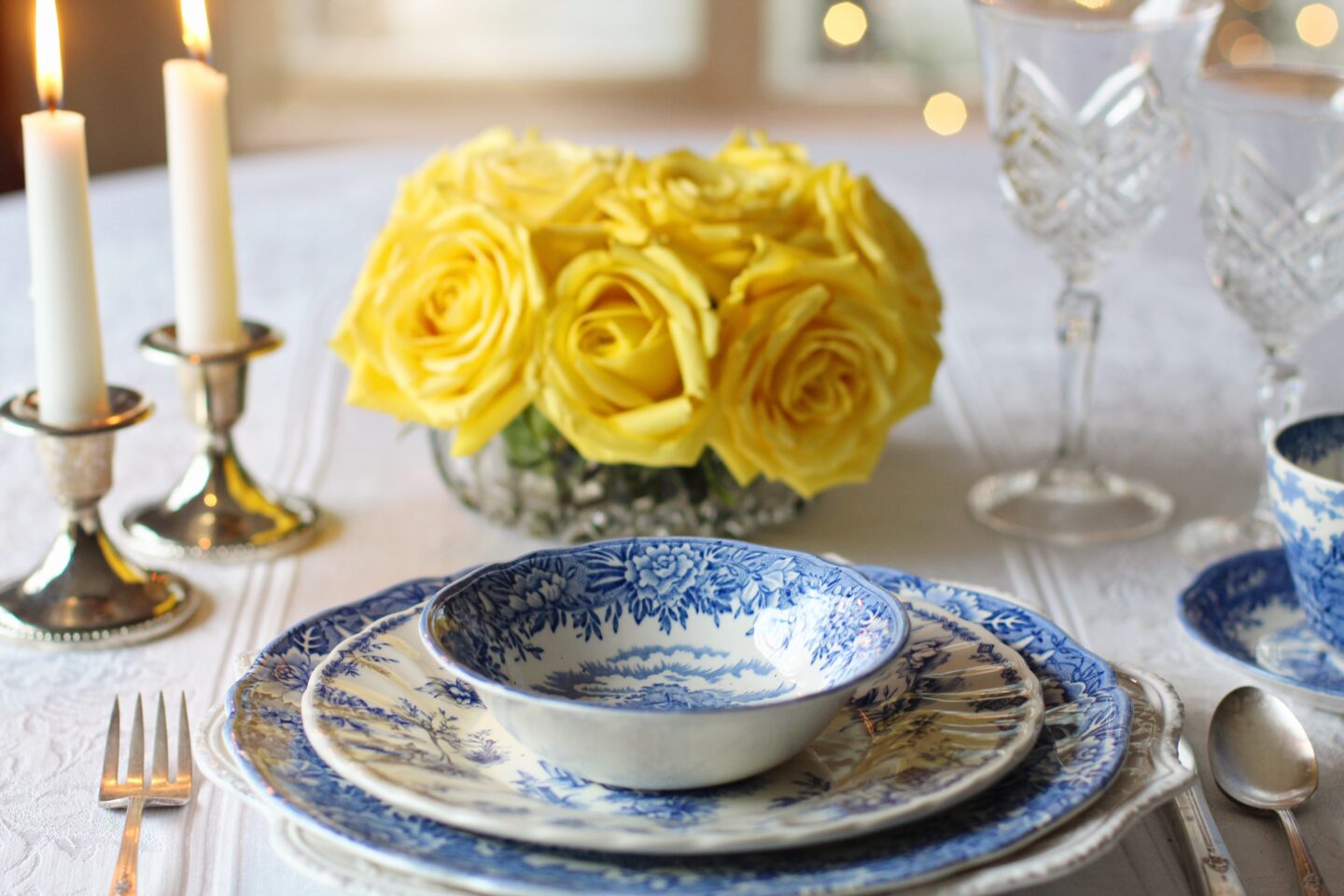 Fresh cut flowers in a vase or two. A playlist lulling in the background to strike the perfect mood, light some candles, use some of your best crockery and stemware. Write a little menu. Whether you want it to be romantic or cosy, make dining an occasion, as often as you can!
2. Pizza Party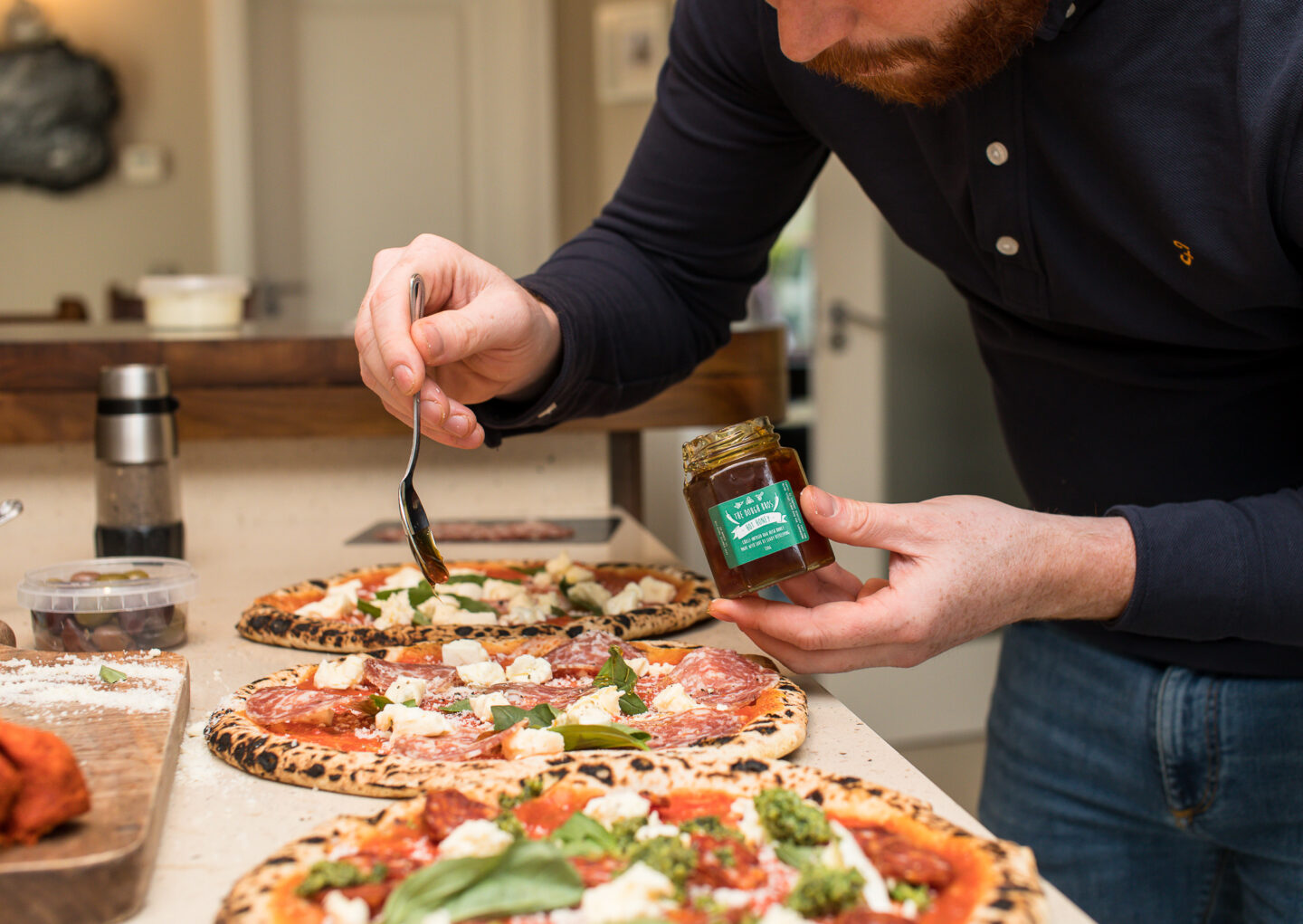 Ain't no party like a pizza party! The likes of The Dough Bros and Uno Pizza have been sending their pizza kits to customers for months, and you can even customise your own bases with all manner of toppings and sidelining sauces. Grab your housemates – we even have our own pizza dough recipe if you want to do it from scratch – and we also love using sourdough as a base so if you've made a go at sourdough in 2020 here's another great way to use up that starter.
3. Pub Grub at Home
The pub has a special place in all of our hearts and it's challenging, but not impossible, to recreate that cosy, convivial atmosphere of a pub at home. Turn off the TV for one, as it's just a distraction to conversation, and get your housemates 'round for a sing song, a trad session or a board game.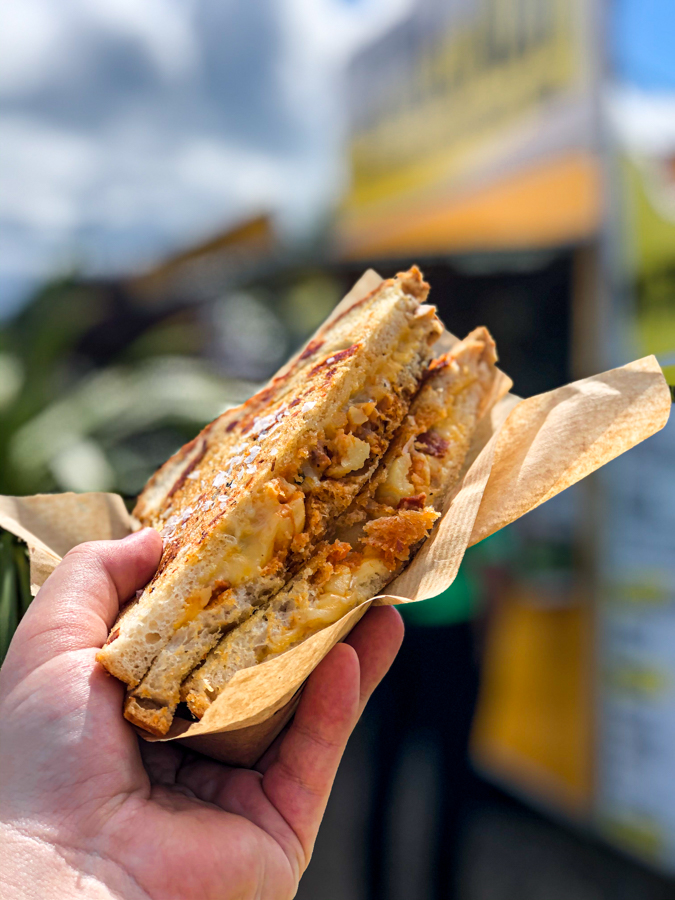 What's more classic than a "Toasted Special"? (Remember that from our Aran Islands trip?) A ham and cheese toastie with a side of hot mustard and some crisps will recreate that classic pub taste with complete ease, and enjoying alongside a crisp and chilled Hop House 13 seals the deal! The apricot and citrus tones of the beer will complement the ham, whilst cutting through the oooey gooey cheese. 
4. Cookbook Corner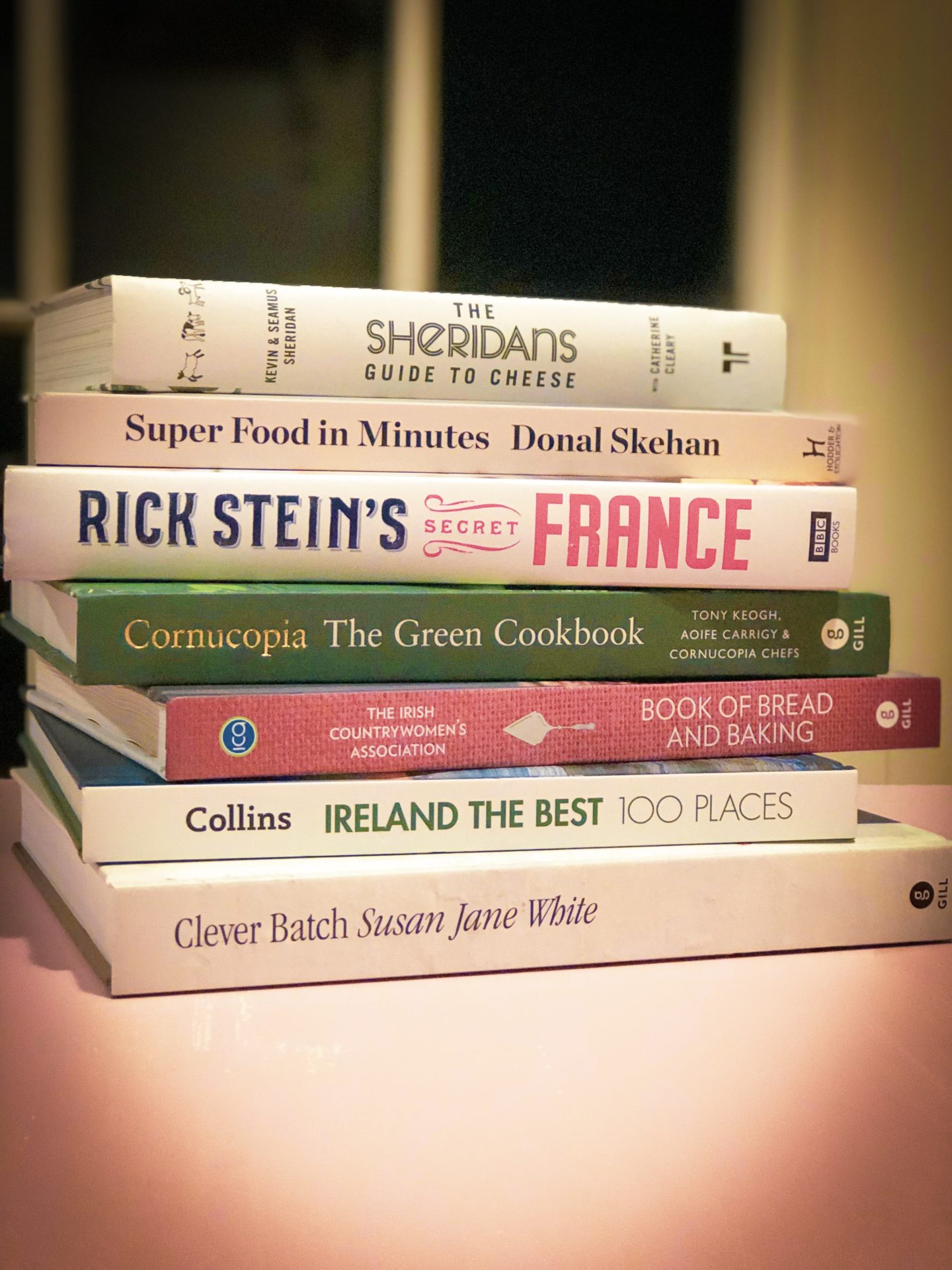 During the first lockdown in 2020 we ran a #CovCookClub online where twice weekly we set a theme around a cuisine, a particular flavour or a technique and asked our audience to create something along with us. One or two nights a week where we could all delve into our cookbook collection (which, let's face it, is a couple of shelves gathering dust in your house too, right?)
5. BBQ Bash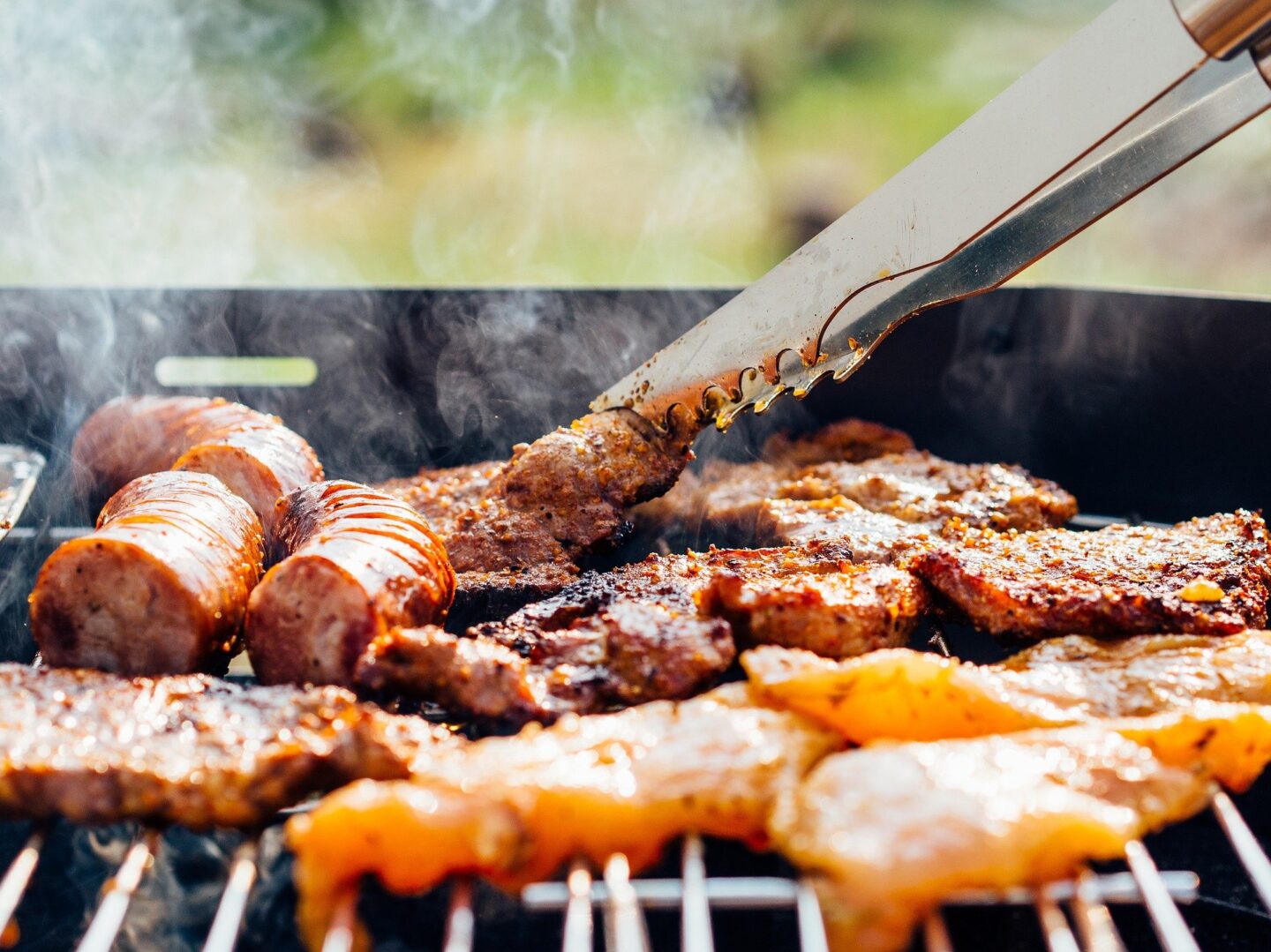 Who says the BBQ is strictly for summer, and that in the colder months it's resigned to a soggy corner of the back garden? A barbecue is a year-round joy and there's a real sense of occasion and performance when it's called into play. From lighting and manning the temperature to hearing that all-important sizzle and encouraging, but not over-encouraging, flare-up, there's a real dance when it comes to BBQing, and we find every excuse to turn ours on. Whether it's cooking a whole Côte de Bœuf or ordering in a BuJo burger kit, don't forget the barbie, and beer is ideal to cut through the meaty, smoky richness. 
6. Grazing Table
There's nothing quite like a buffet or a table laden with different little bites that people can pick and choose what they want to enjoy. Whether it's Chinese dim sum, Spanish tapas, Cajun Crawfish boil or a spread of little Scandinavian hors d'oeuvres, instead of focusing on one dish to feed (and please) several people, why not fill the table with lots of exciting little things with different textures, flavours and tastes.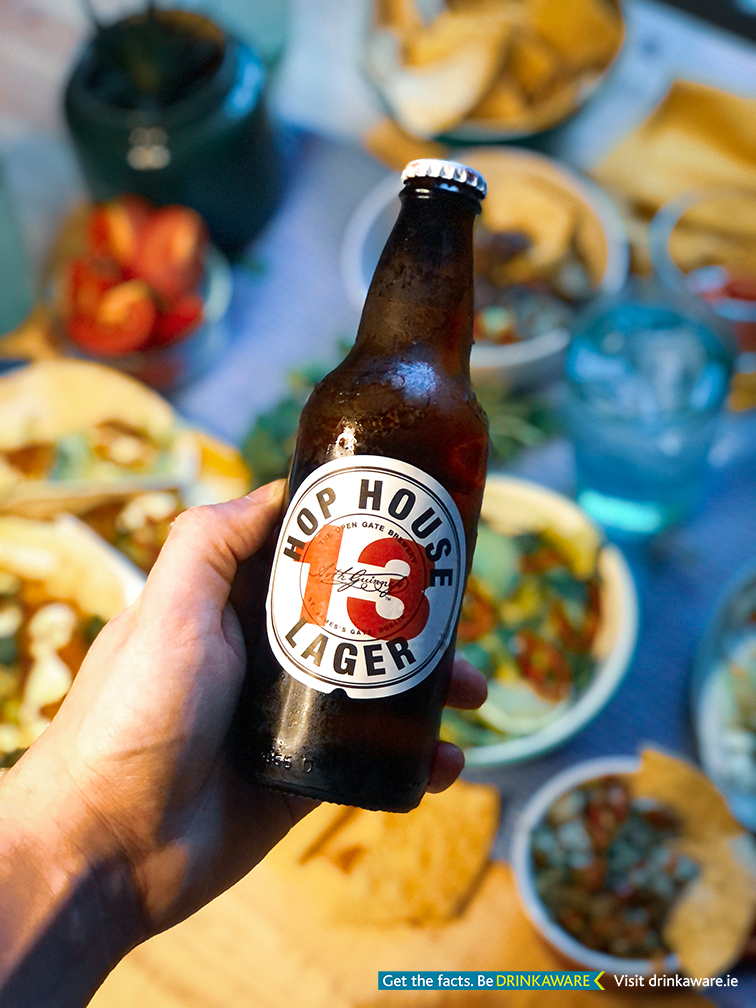 7. Fiesta!
If you're looking for the perfect pair to the piquant flavours of Mexican and other Latin American cuisines, Hop House 13 is your answer! When we think of chillies, lime, coriander and masa we instantly think of the cooling nature of Hop House 13. From totopos topped with guacamole and pico de gallo to chicken tinga tostadas, carnitas taquitos and aguachile (like a spicier version of ceviche), a hoppy lager is the ideal accompaniment –– you can even serve it as a chelada with ice, lime and salt. If you're ordering in, too, 777 are doing amazing things for at-home dining.
8. Ready, Steady, Cook
If you live in a house with others who think they are the business in the kitchen, a nice challenge is to purchase some ingredients that are your favourites or that don't necessarily go together and test their skills in the kitchen. If you live with family or a group of friends take turns every week or over a couple of nights where one person is designated chef and each other person picks up an ingredient or two that they have to make work in a dish, on the table within a set time. Inject a bit of fun and energy back into the kitchen!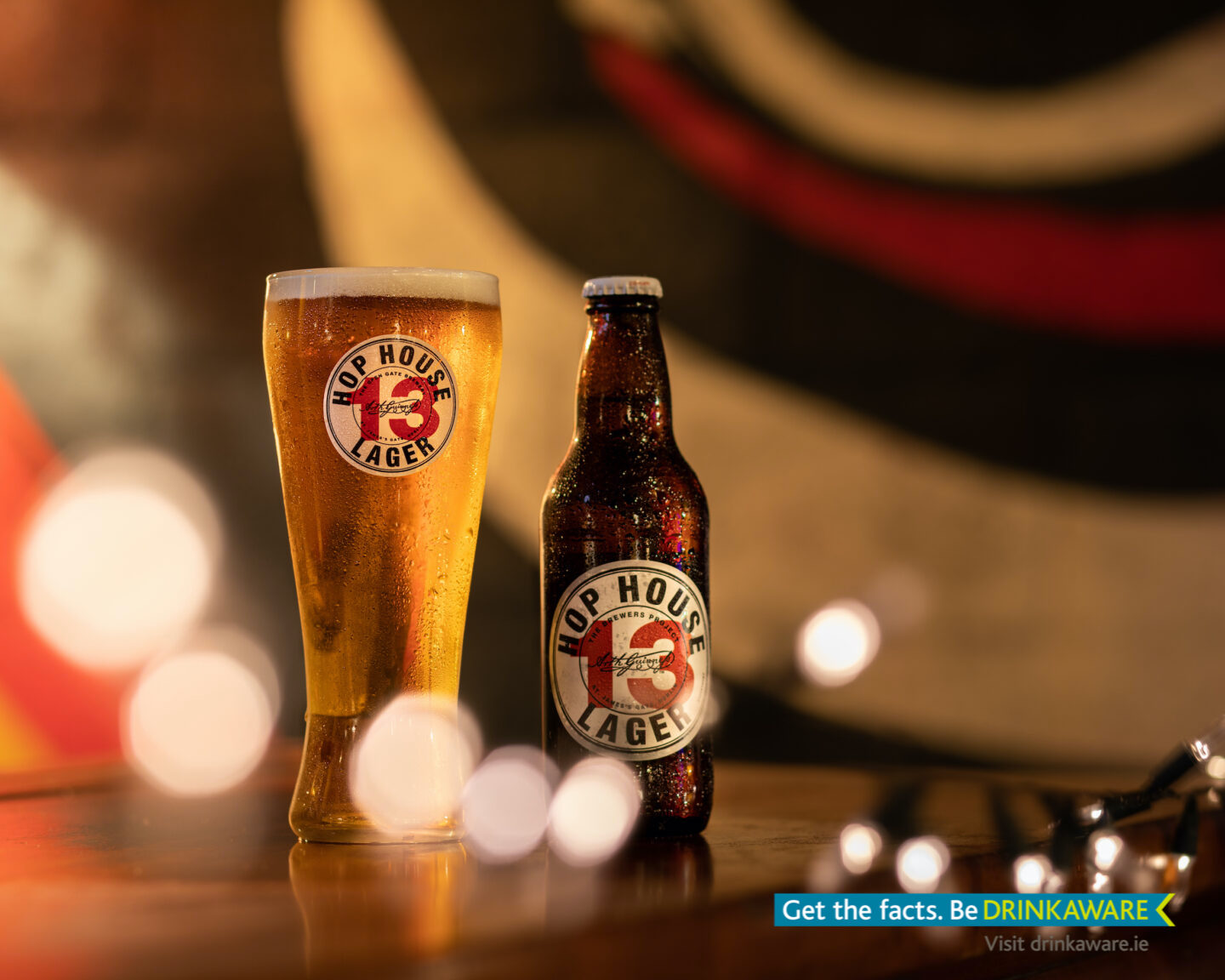 9. Learn Something
If you're getting a bit bored of the same old, same old, day in, day out, why not use time time for digital get-togethers where you're sharing skills, or even upskilling! If you've got a group of foodie friends or family who can't be together during lockdown, connect online but jazz things up by running a little tasting club with your nearest, dearest and closest where once weekly you can have a different theme or event, whether it's a cheese and beer pairing night (hello Hop House 13 with some wonderful Irish cheeses!), a kitchen bake-along, a wine appreciation session or a cookbook club, it's a great use of time and a great way to learn new things in food and drink!
10. Order a Meal Kit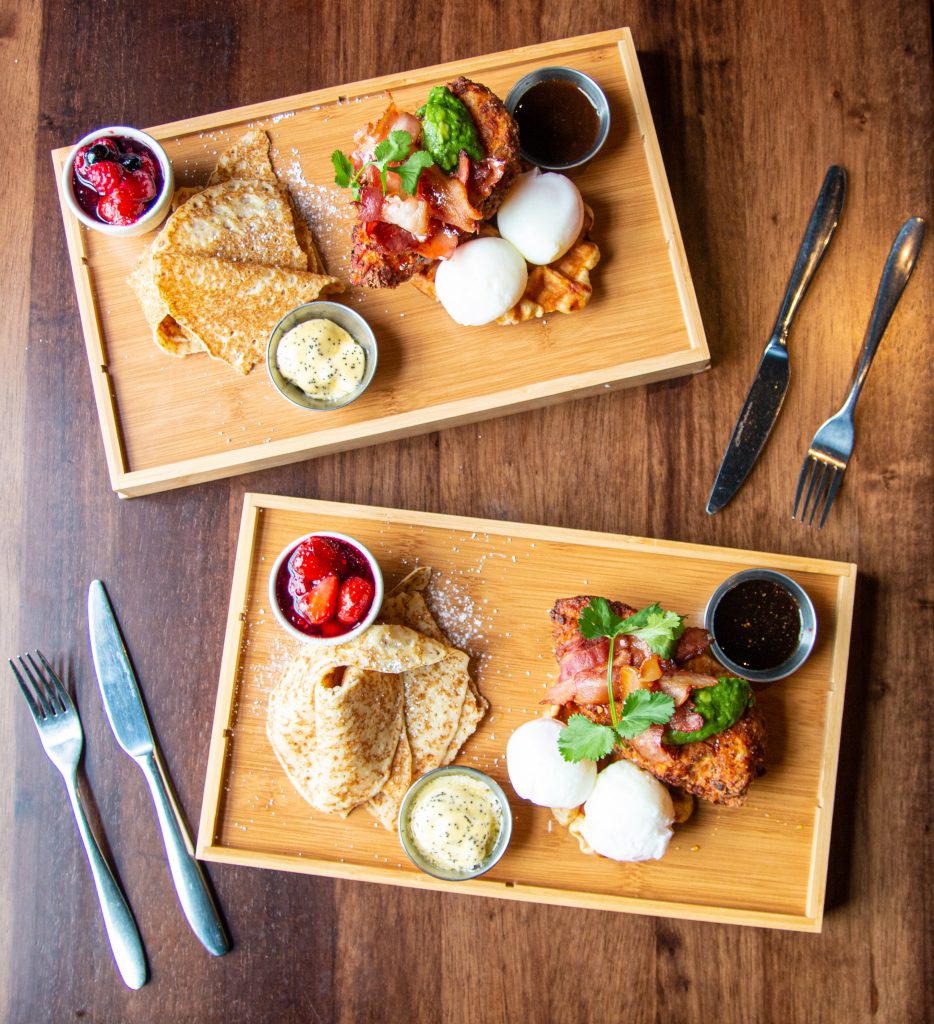 If you can't physically dine out in a restaurant, well the restaurant can certainly come to you and restaurant meal kits have never been better. The scale, variety and quality of restaurants' at home experiences is incredible right now, running from DIY brunch kits right up to two Michelin-starred dinners. A little bit of work involved with reheating, plating and assembly, trust the chefs to do most of the work. This is a brilliant option if you're feeling like your endlessly cooking and a bit uninspired by your dining choices, here's a way to seriously level up and enjoy restaurant quality dishes with the greatest ingredients.
11. Big Up Brunch
With being home-based so much more often, breakfast can feel like an endless stream of uninspiring cereal, eggs-some-way or something-on-toast that you just grab and get into you, but the weekend is still the preserve of brunch escapades. Again, set the table, find a playlist, get the nice coffee beans, have a little glass of bubbles or a cocktail, make an occasion of brunch again. If you need inspiration, we've got loads, and if it were us we'd do something like chicken and waffles or ricotta pancakes, slow cooker beans (that can literally cook as you sleep overnight) or a salt beef hash. Maybe lockdown is the perfect time to perfect your poached egg game?
12. One dish, Two or Three Ways
Instead of endlessly trying to find new dish inspiration or being bored of the same large dish eaten across two or three days, think about leftovers in a brand new way. If you're comfortable batch cooking or you feel you always over-produce for the one dish, it's an opportunity to totally change up the same base in the next meal. Whether it's the leftovers of your roast beef or lamb made into a spiced tagine or chicken thighs simmered in a butter curry, there's also a world open to you by way of condiments and spices, so use what's in your cupboards to add new flavour to leftovers –– you might be surprised how different you can make the same dish taste with a couple of simple additions.
13. Epic Sunday Roast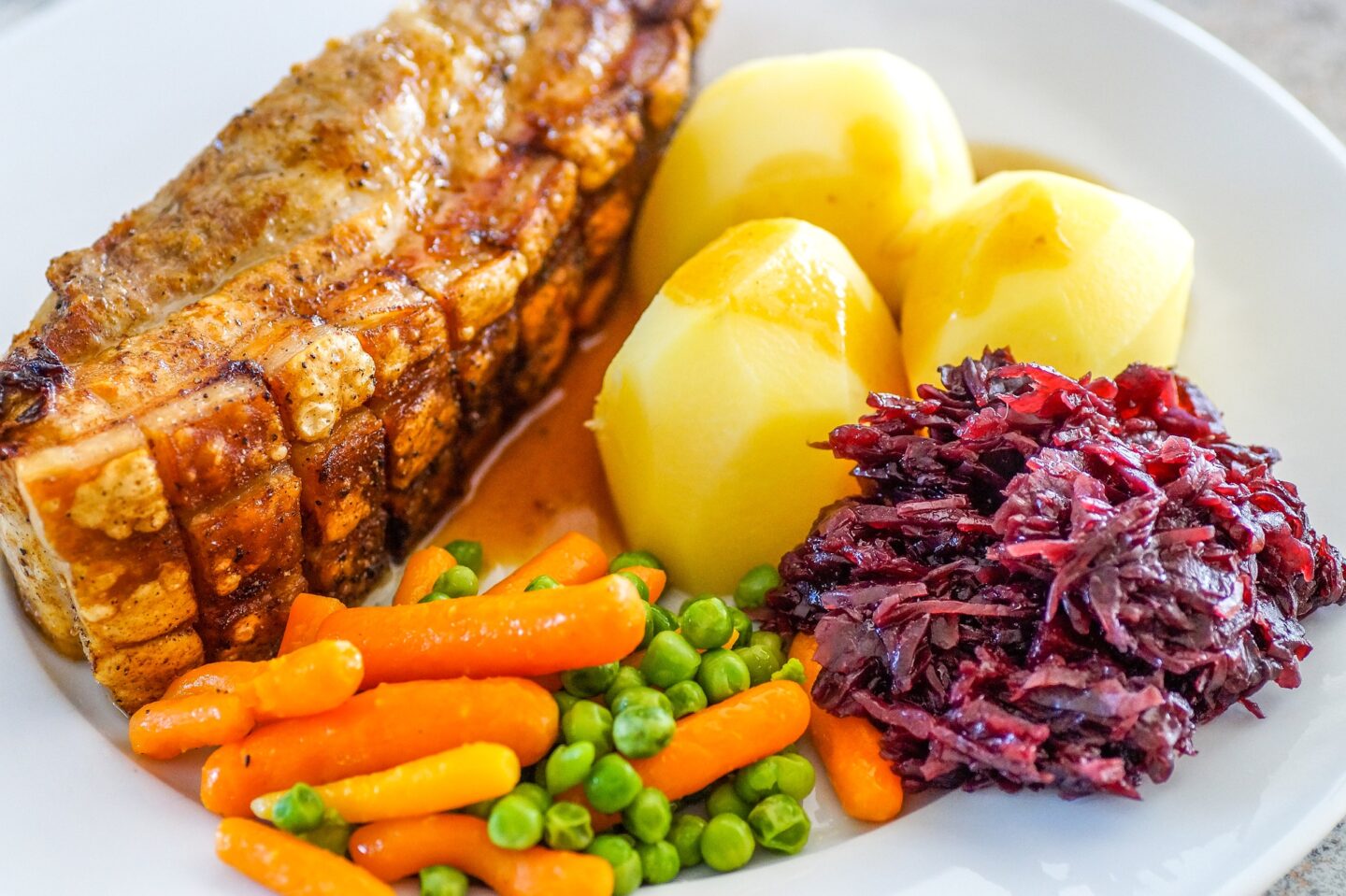 It's worth noting, when pairing food and beer, you're looking for the beer to sit centre-stage with the flavours of the food, rather than just being a support act, and beer and food pair so brilliantly together. You're looking for the beer to either (a) Cut, (b) Contrast or (c) Complement the dish. Hop House 13 is a great food pairing beer –– a double-hopped lager with real lively character, made with Guinness yeast and international hops and with hints of floral and citrus plus a touch of stone fruit like apricot and peach, each sip ends in a clean finish, every time. Whether you class Sunday as the end or the beginning of the week, it's a day that deserves two things: a bit of rest, and a real feast.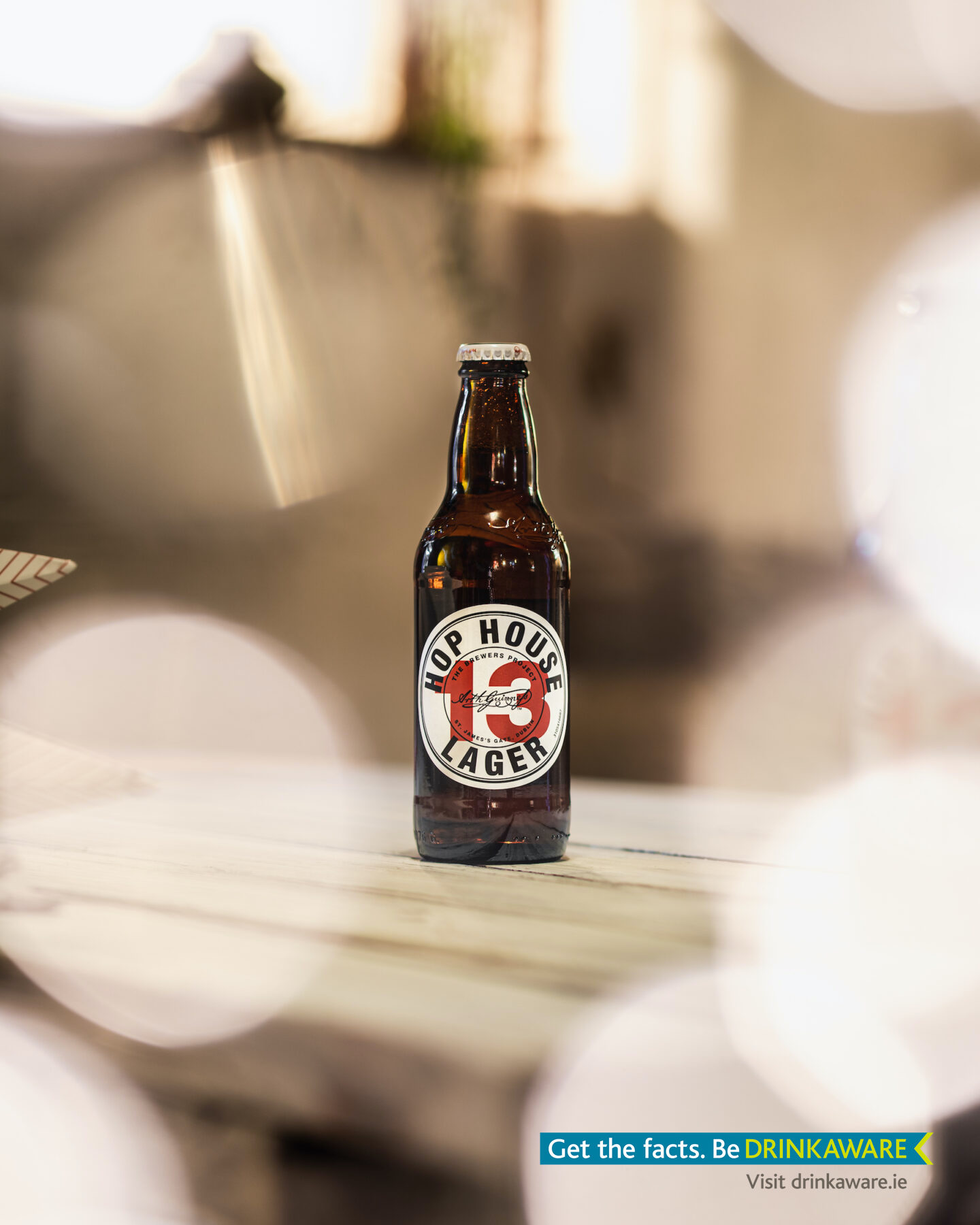 There's few things we look forward to more than an epic Sunday roast, and no two roasts have to be the same. Whether you want nut roast one week or a classic roast chicken the next, a slow-cooked, crisp crackling porchetta cut in slices or meltingly tender beef short ribs that yield to even a spoon. Make a roast dinner a weekly fixture! Always make more gravy than you need, and keep things simple –– one great main, one great side, lots of gravy, a couple of beers and happy faces all around the table.
This Post is a paid collaboration with Hop House 13. Always drink responsibly, for more information visit drinkaware.ie