🇧🇪 Hi Belgium! 👋
In the good old days, a travel agent would package up a perfect little mini break or long holiday for you. You'd walk into an office on the high street, say what you're after, the budget you're working with and they would take care of the rest for you.
Nowadays, the internet is your travel agent, as international travel has become so much more accessible for everyone. However, there are those niggly little elements that seem to always add extra stress and up the cost – airport transfers, attraction fees and individual activities. Now, countries and airlines are getting in on the action and tailoring trips for intrepid travellers, segueing them seamlessly into a perfectly planned visit to a destination and the Hi Belgium Pass is the perfect opportunity to explore Belgium.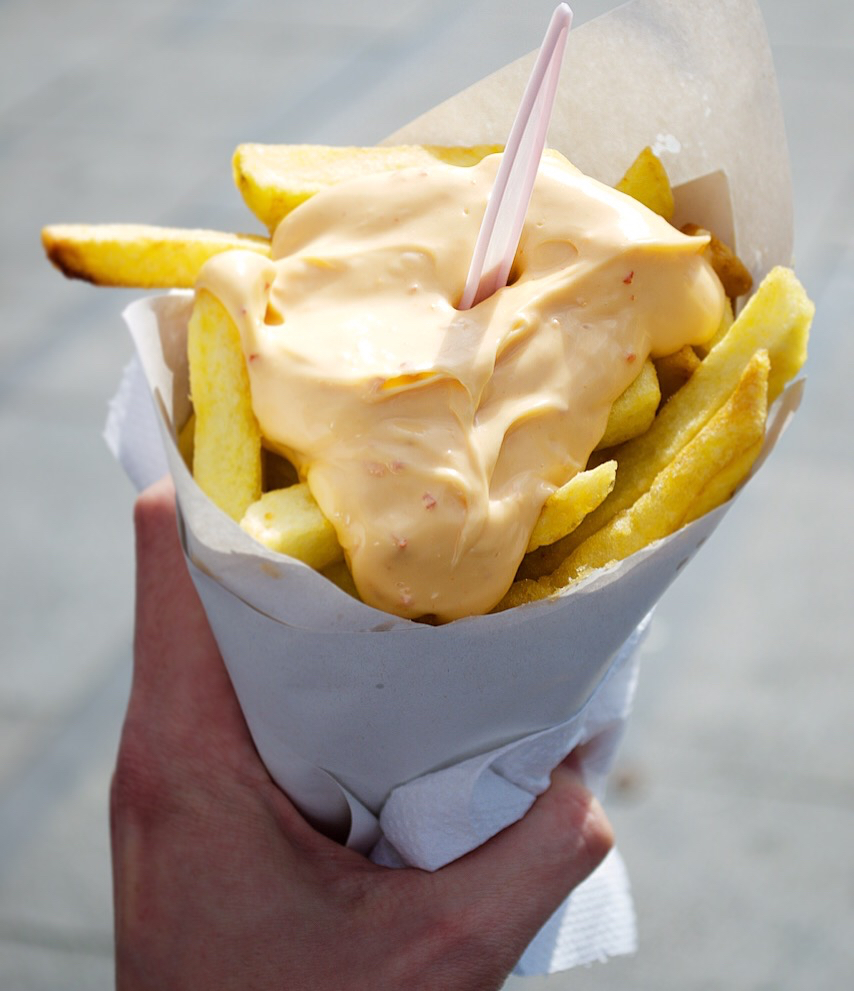 You all know of our long-time affinity for Brussels, which is one of our favourite European cities and a bit of a specialist subject for us! However, when we heard that this new 'Hi Belgium Pass' to discover Belgium in one package holiday was being introduced, we had to jump on board.
A campaign by the Belgian flag carrier Brussels Airlines in conjunction with SNCB (the Belgian railways) and the tourist boards of Wallonia, Flanders and Brussels regions, the 'Hi Belgium! Pass' gives European travellers the perfect excuse to visit Belgium for a weekend getaway this year, with flights into the country, onward (unlimited) train travel to two different participating Belgian cities and free entry to several different activities and attractions in both.
Recent tragic events in Brussels has sadly cast a dark cloud on an ever vibrant and welcoming city, and as the capital city and a central hub for most inbound travel to the country, tourism has taken a significant hit. This effect has been felt right across Belgium, so this Belgian tourism campaign is encouraging people to explore more than just one destination over a weekend and is running right through to June 2018.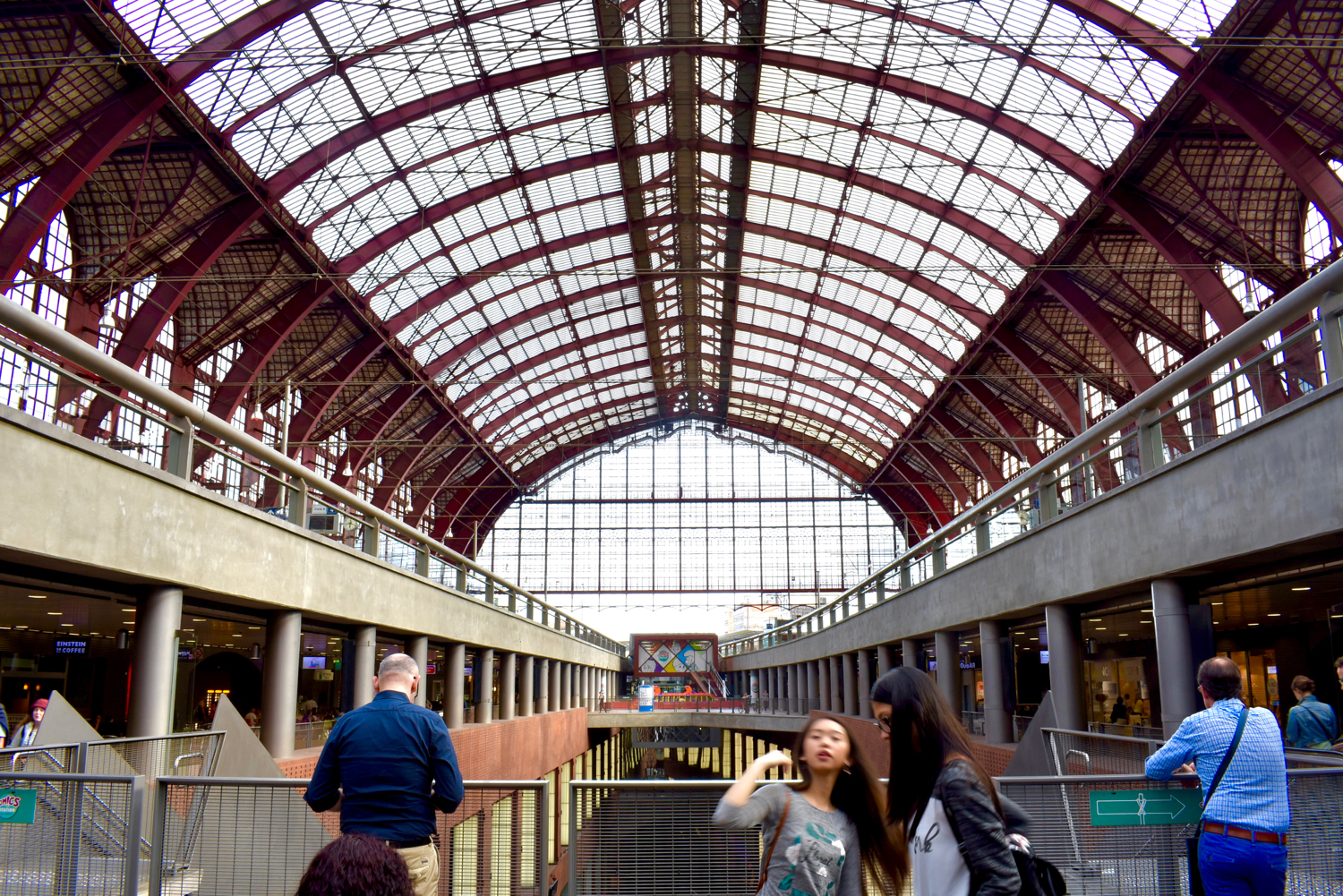 The campaign is based around weekends, so offers the options of flying into Belgium on a Thursday, Friday or Saturday and departing the country on a Sunday, Monday or Tuesday – your choice. Once you book your Hi Belgium Pass, you have the exciting opportunity to choose which two cities you will visit, between:
Brugge

Liège

Antwerp

Ghent

Leuven

Mechelen

Brussels
Whatever city you choose, you will receive a variety of different activities ranging from tours to museums to exhibitions, which the passes encourage you to visit either free or at a significant discount. Transfers from Brussels (Zaventem) Airport – as well as unlimited rail travel around the country – is also part of the ticket so don't feel limited to just these places, or even just visiting these chosen cities.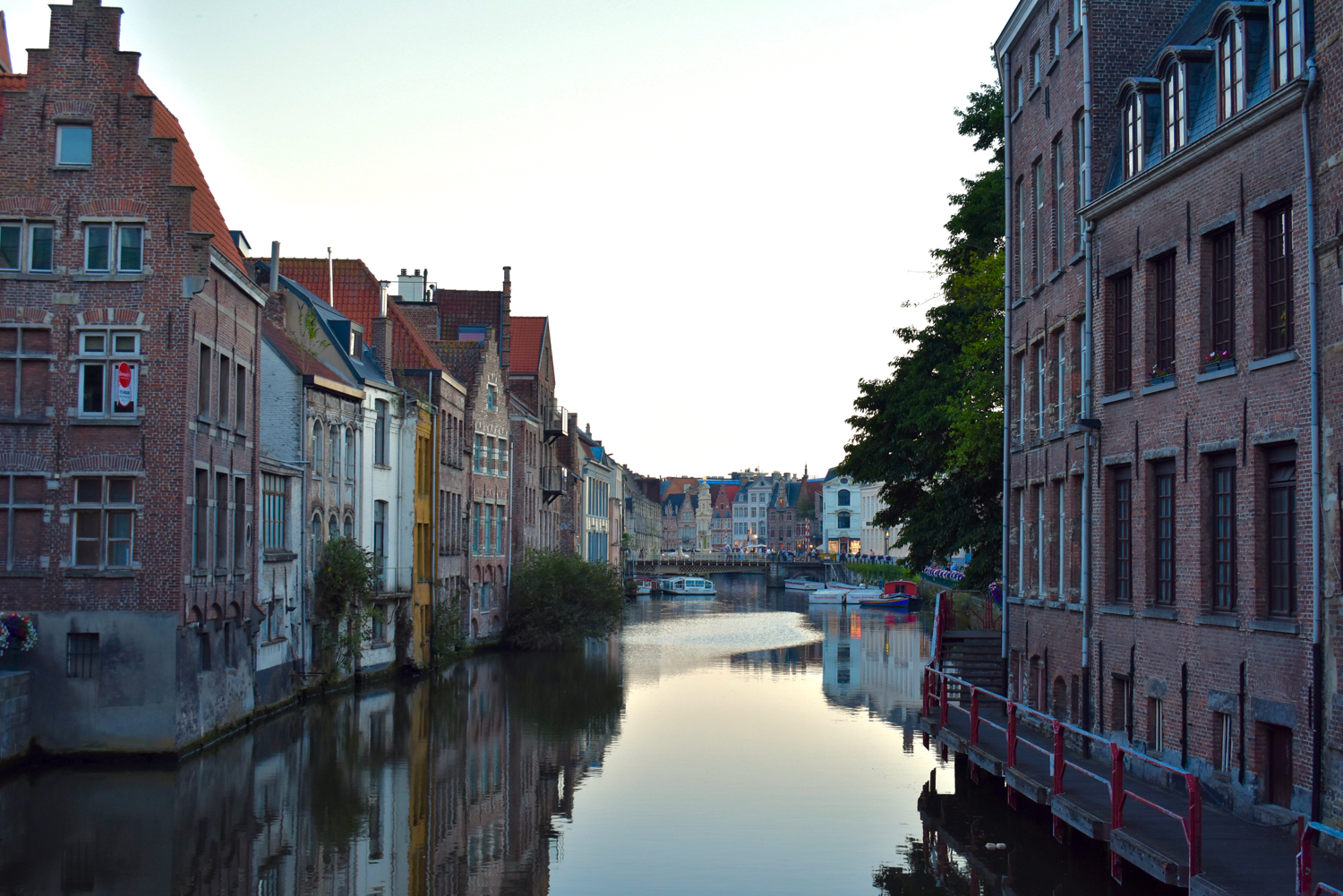 If you're staying for a week or more, Belgium is a compact country and lots of great destinations are within an hour's reach or so of each other on the extremely efficient railway network. You could also consider a quick little day trip to Ostend, Ypres or Namur. There's no need to worry about buying tickets or reserving anything online, just have your Hi Belgium Pass travel ticket in hand, and the network is your oyster.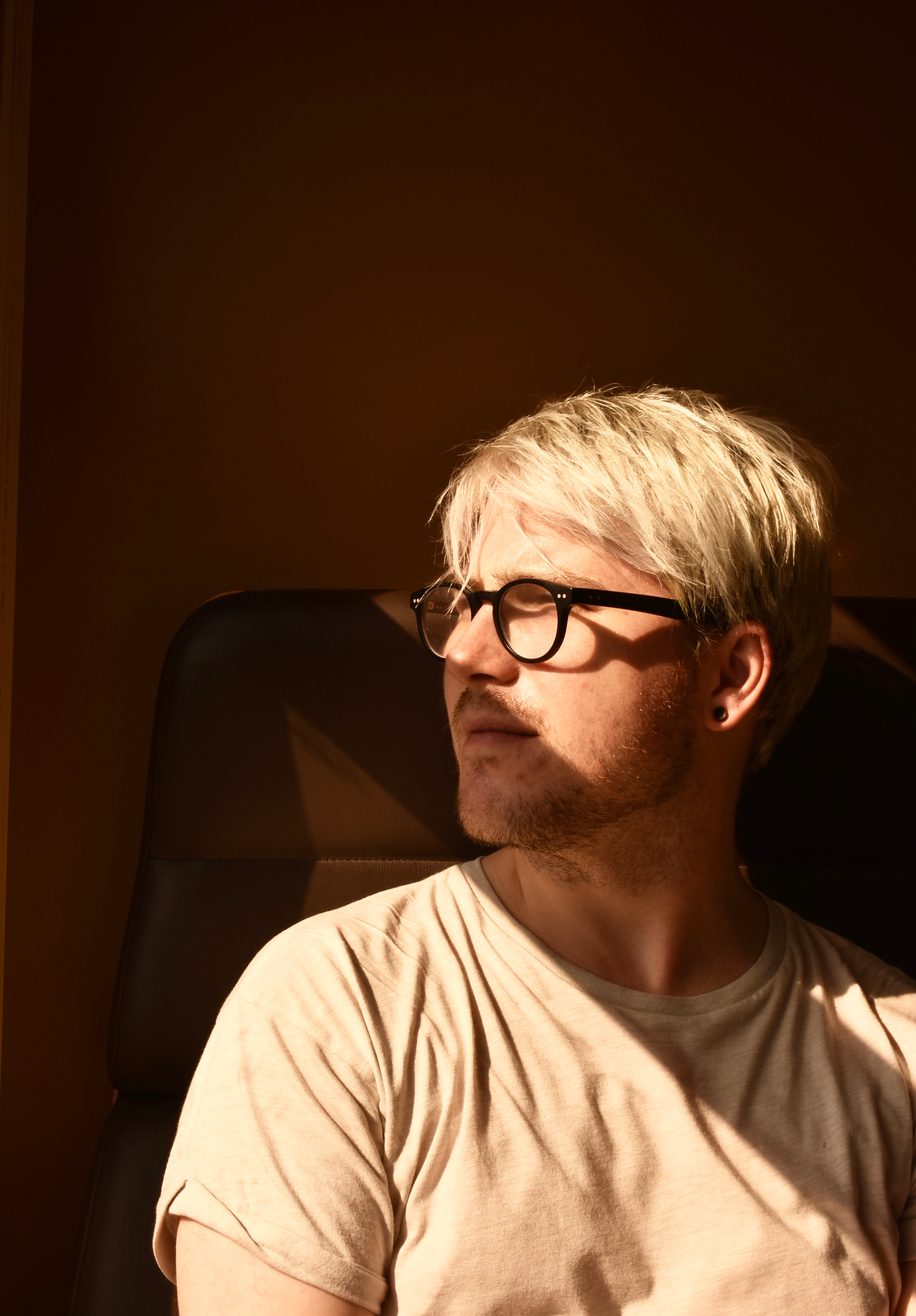 We got chatting to the team at Brussels Airlines who kindly gave us a Hi Belgium Pass each, and we visited Antwerp and Ghent as our two cities, whilst we couldn't resist stretching it out a couple more days and spending some time in Brussels, where we were flying into and out of anyway.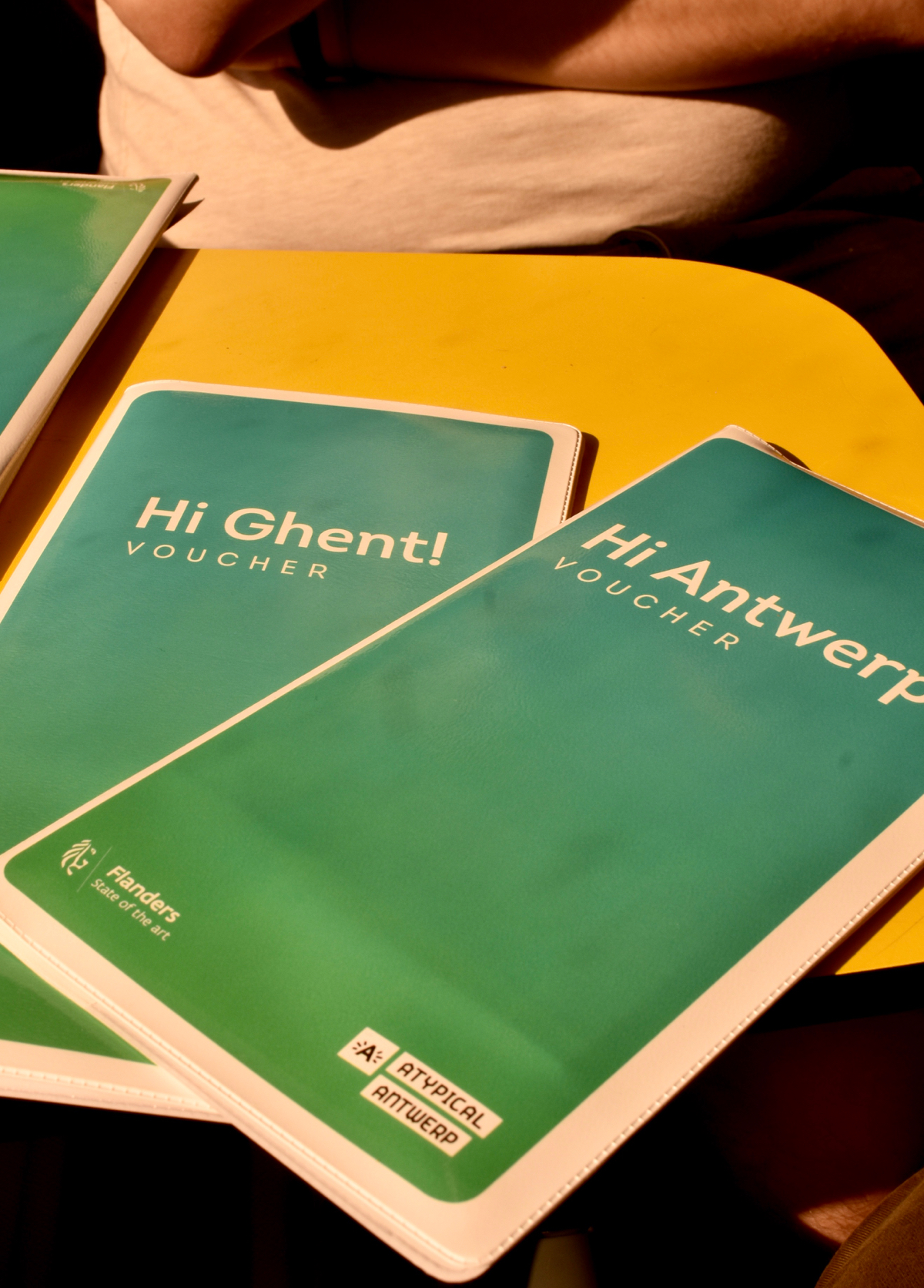 Top tips for the Hi Belgium Pass
Day Tripper or Intrepid Explorer?
Some people enjoy moving city to city, town to town and packing up their belongings like a modern day nomad. For others, that's their vision of pure hell. We ended up staying in three cities, finding a good value hotel in each, with varying costs depending on the day. Naturally, weekend nights were far more expensive than weekday ones. With Belgium being such a compact country, it's entirely possible to do day trips to towns rather than staying over, if you've found a particularly good value hotel or an Airbnb to base yourself in. Remember, train travel is unlimited!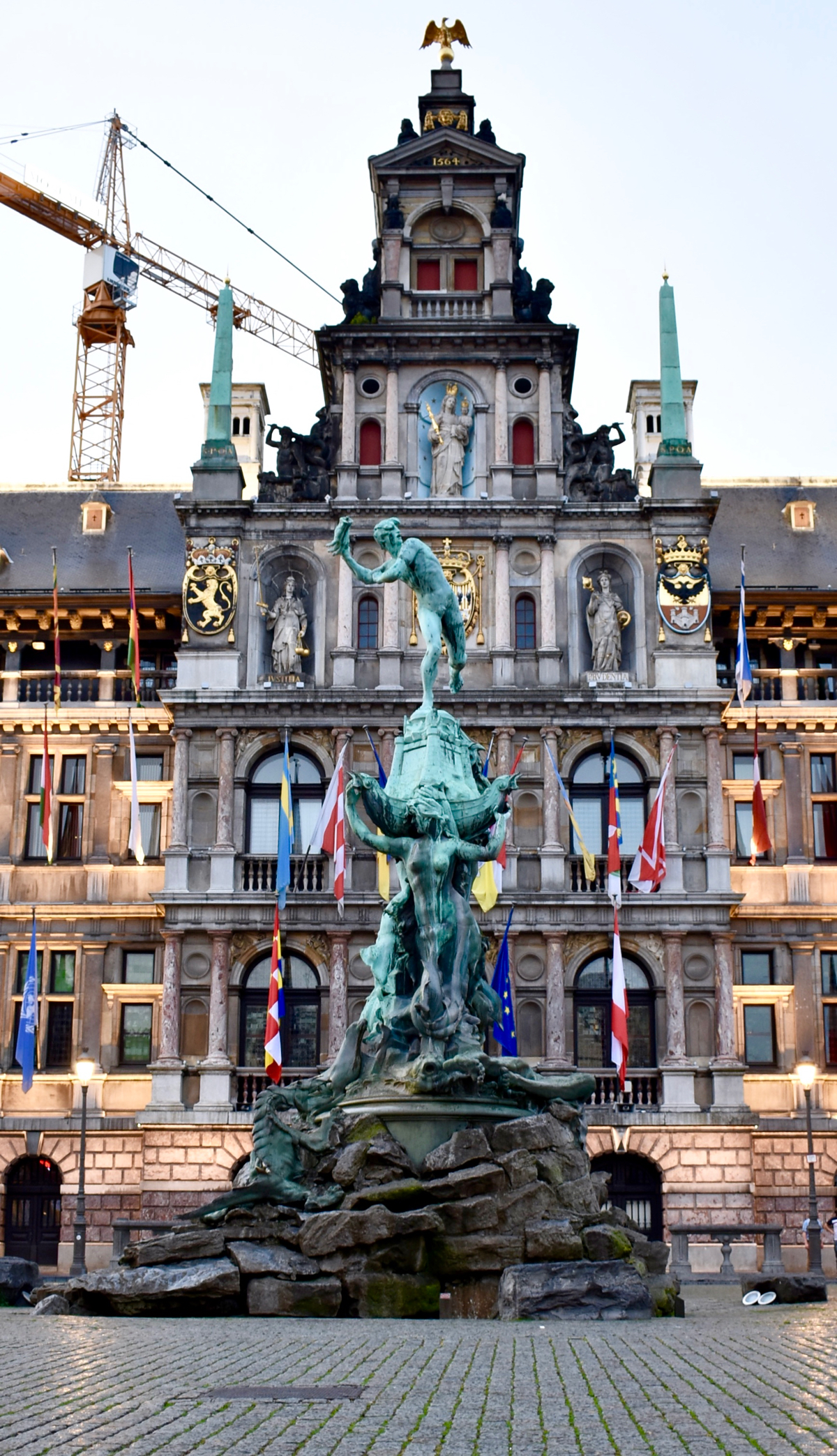 Do Your Research!
All that spare time and cash you saved because the Hi Belgium Pass! means you should use it wisely to find  out more in the cities you'll visit. You have to become aware of the way some cities and towns operate. For example, on Sunday in Ghent, quite a lot of stores, restaurants and attractions are closed (though the ones included in the pass are open!), while in Brussels, many establishments take Mondays off. It's worth doing some background research to make sure you get the most from your weekend getaway.
 
If Belgium is somewhere you've never thought of visiting, why not now? Brussels Airlines actually fly from 50 European airports across 18 different countries. Unfortunately, they don't yet operate from any Republic of Ireland or Northern Ireland airports, but our UK and mainland European readers can absolutely jump on this opportunity (and might we suggest Irish readers hop on a quick flight to the UK to connect and avail of it!) Brussels Airlines operates from London Heathrow, Birmingham, Manchester, Bristol and Edinburgh airports.
We genuinely feel this is a great initiative by Belgium to boost inbound tourism into the country, at a time when it's sadly been hampered by rare domestic events. It's admirable to see a national flag carrier airline taking more responsibility for encouraging visitors into the country, as opposed to a means of transport from A to B. We'd love to see more countries do similar!
Disclaimer: Might sound like a sponsored post, but we genuinely love Belgium and we're passionate about getting people to explore a country we ourselves have fallen in love with. We approached Brussels Airlines long after this scheme launched and offered to help promote this scheme. The airline kindly provided us with 2 complimentary Hi Belgium Passes (flights, transfers, trains and attractions). All other expensive elements of this trip (every meal, accommodation, transport within cities and towns) was self-funded. They didn't pay us to promote, post or particularly publicise this, but we're happy to do so regardless.