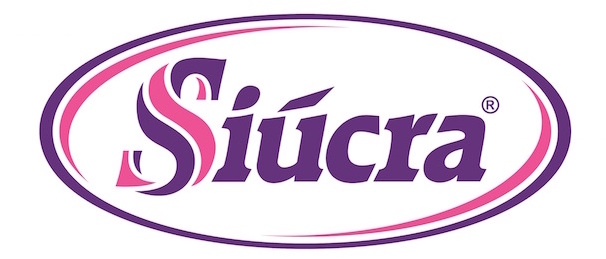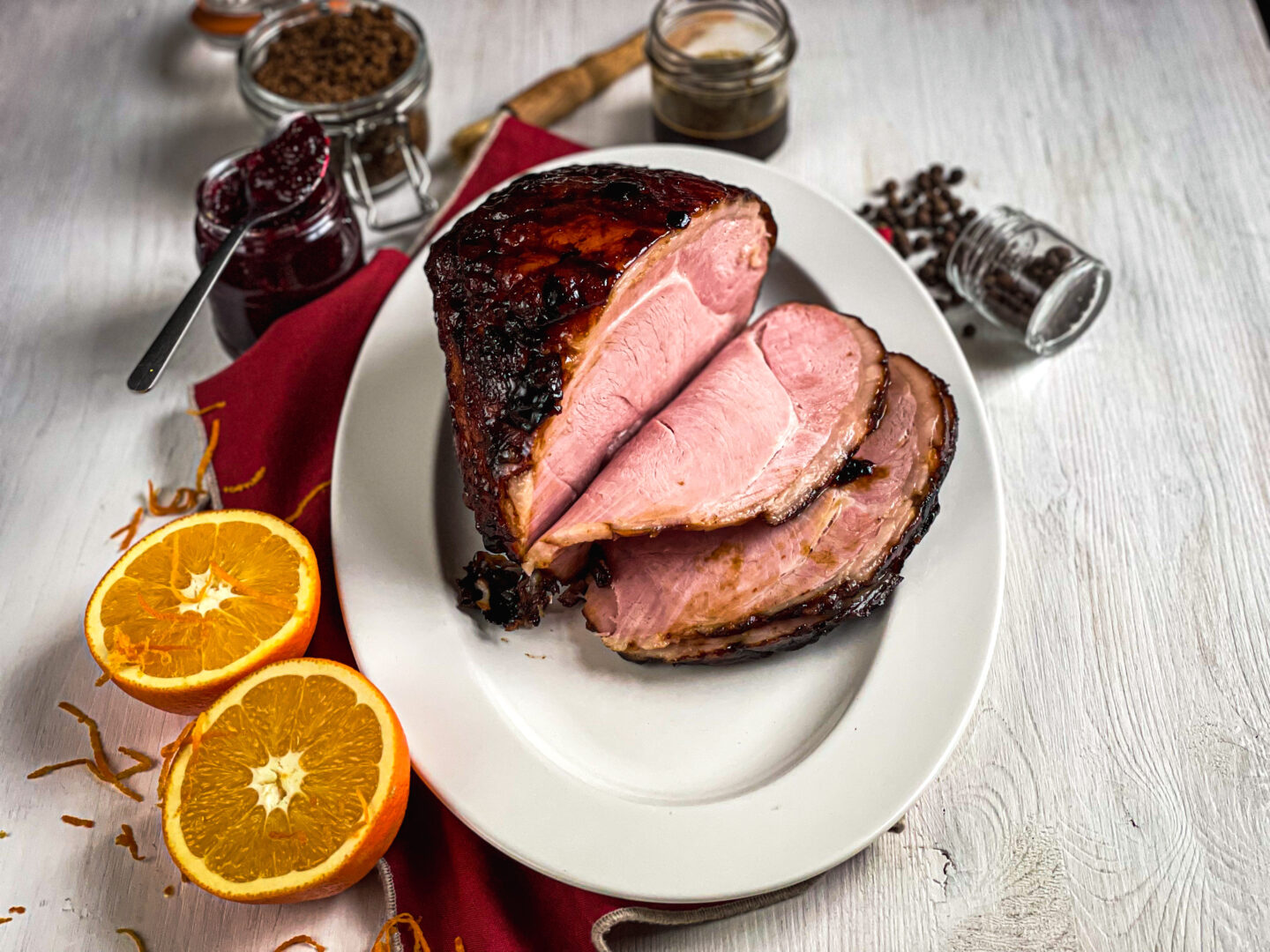 The Christmas Day ham, in many Irish households and festive celebrations, shares the centrepiece spotlight with turkey at Christmas. We'd wager ham requires less faff than the beautiful bird – simply soaking, boiling and roasting – but for many it's the all-important glaze that makes it, and we have a really simple, straightforward recipe which balances sweet, savoury, citrus and spice to make your Christmas ham spectacular in every slice! For this we always use Siúcra brown sugar, which adds the perfect sweet complexity.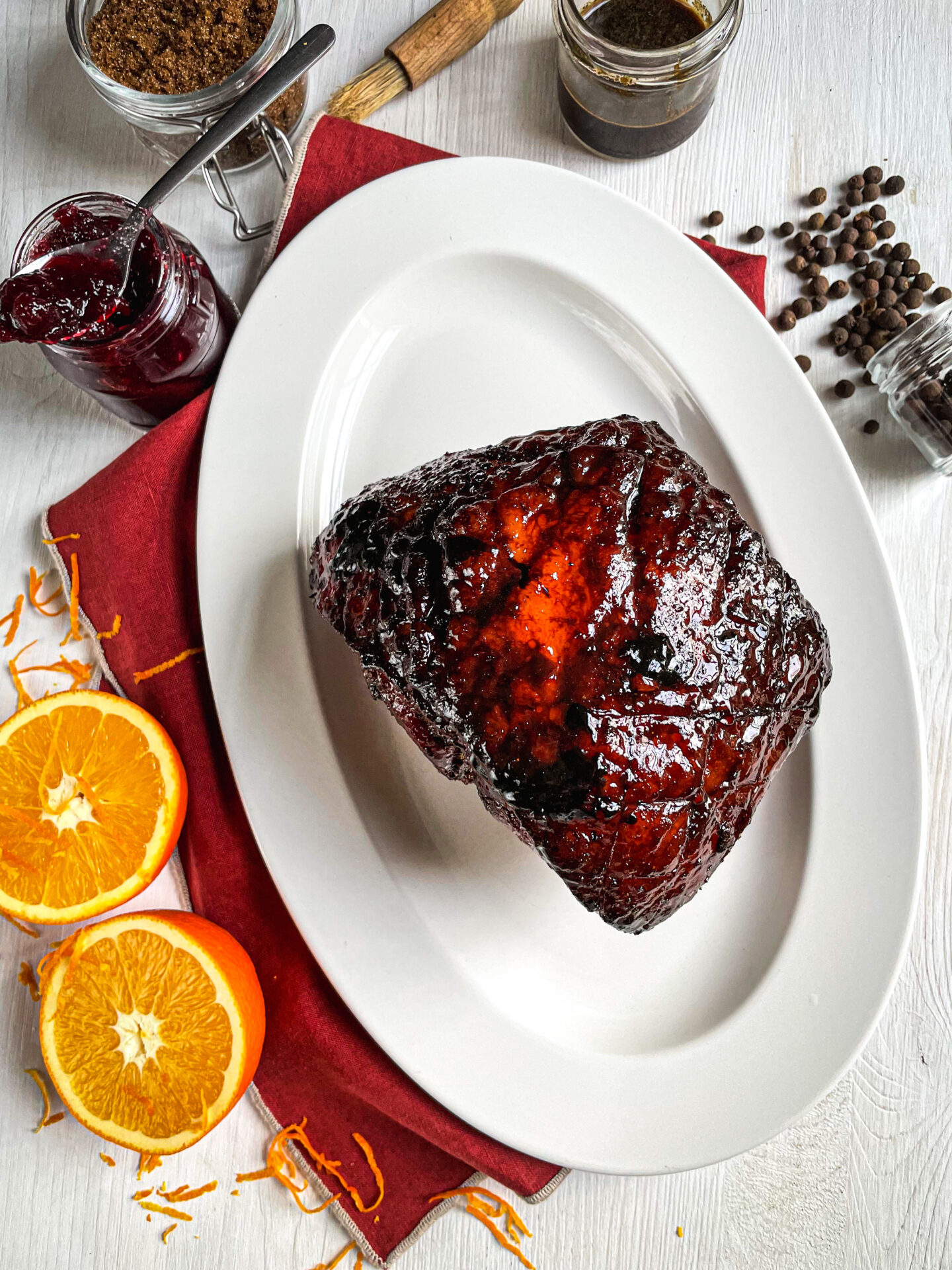 Personally, even though it's traditional, we're clove averse, so we've swapped out the clove for the warm pepperiness of allspice instead, but you can absolutely keep it classic and use ground clove. This amount comfortably covers a small 2kg ham, so simply double up if your ham is 4kg, triple the recipe for 6kg etc.
75g Siúcra brown sugar
1-2 tsp hot mustard
1/2 tsp allspice (ground)
1/2 tsp white pepper (ground)
2-3 tbsp orange juice
Half an orange (finely zested i.e. Microplane)
1 tsp ground ginger
1. Soak and boil your ham to butcher or packet instructions, then remove from the water and allow to cool. Slice off the rind and discard, now exposing the fatty layer which you score in a diamond pattern with a sharp knife, taking care not to score through to the meat.
2. Heat your oven to 190ºC and line a roasting tray with greaseproof paper –– this makes it very easy to clean when finished!
3. Mix all the glaze ingredients to a thick paste. Using half of the mixture, generously cover the fatty side of the ham and roast for 15-20 minutes.
4. Take the ham out, coat with the rest of the glaze and return to the oven for a further 15-20 minutes.
5. Keep an eye on how the ham is colouring throughout the cooking time, depending on size you may need to bring down your heat (if colouring too quickly) or extend your time (if not colouring enough). Every 10 minutes keep basting back on any glaze that's dripped off, remove when the glaze has turned the fatty layer a deep, dark amber colour. Allow to cool briefly before slicing, but this is also just as delicious the next day, served cold or sliced for sandwiches.