Unlike people who count down the days and weeks annually 'til Christmas, we're a pair who cannot get enough of Halloween. It's one of our favourite holidays and the only bad thing about it is how short-lived it is, compared to the hype and exhausting ordeal that is Christmas.
To mark the occasion, we wanted to share how we are going to celebrate. Here are our go-to scary and sinfully delicious Halloween snacks and nibbles. These ideas are perfect for a night in, watching scary movies on the couch, or for a ghoulish get-together in fancy dress…
Halloween doesn't really get going until it's dark on the eve of October 31st and by the next morning it's already become a fleeting memory; or a recent nightmare, if you properly made the most of it!
You need something to welcome guests and there's nothing more mightily menacing than being met with a large punchbowl full of shrunken heads. A simple yet effective twist on a modern recipe that's popped up loads across the internet.
Click through for our shrunken heads recipe, encompassing the absolute essence of Halloween – creativity, fun, craft and spookiness!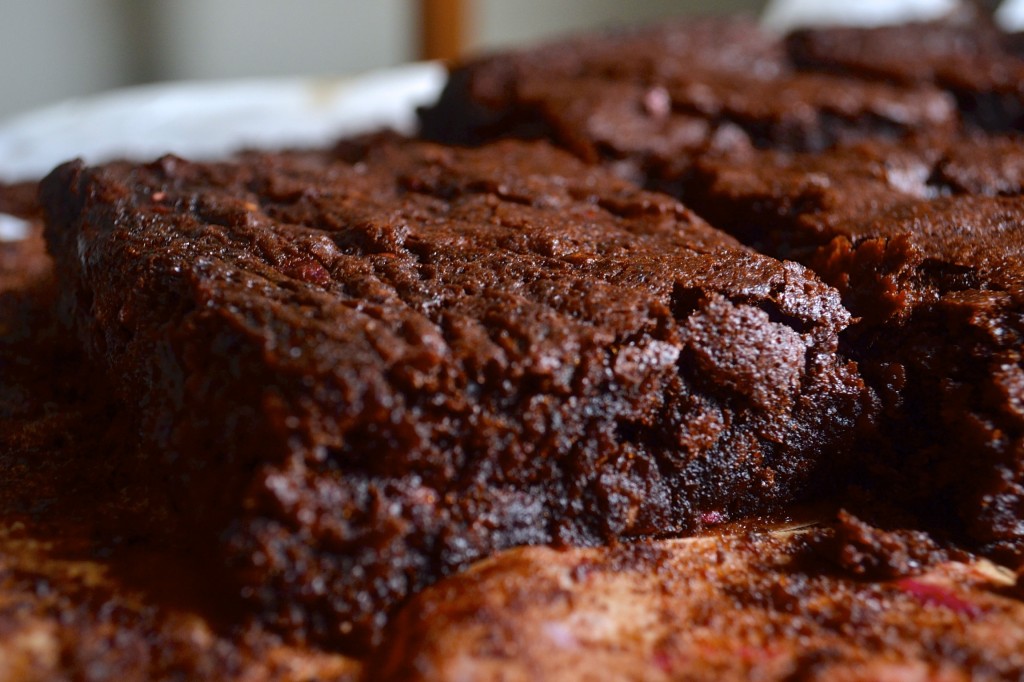 So… How do bloody brownies sound? No, not bloody-flavoured but certainly bloody feckin' good! These are earthy, rich and really indulgent, filled with beetroot and raspberries (plus a lot of chocolate, natch!)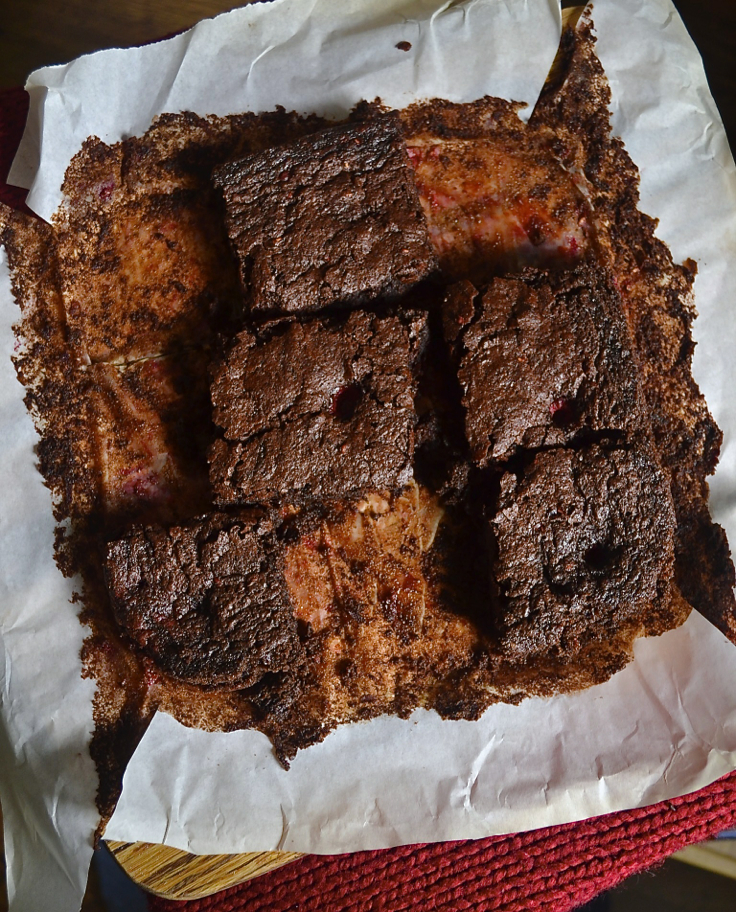 Just watch these literally fly off your table like little bats, right into the batcaves you call your guests' mouths. On second thought, maybe double the recipe – you may need to make this twice.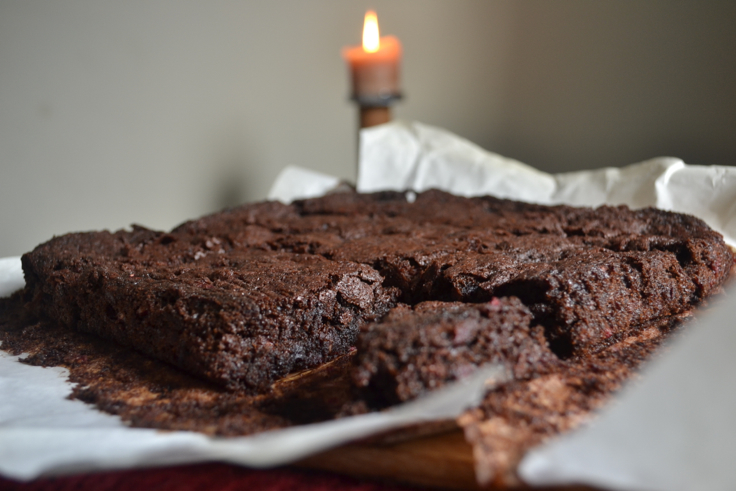 Click through for the full  brownies recipe.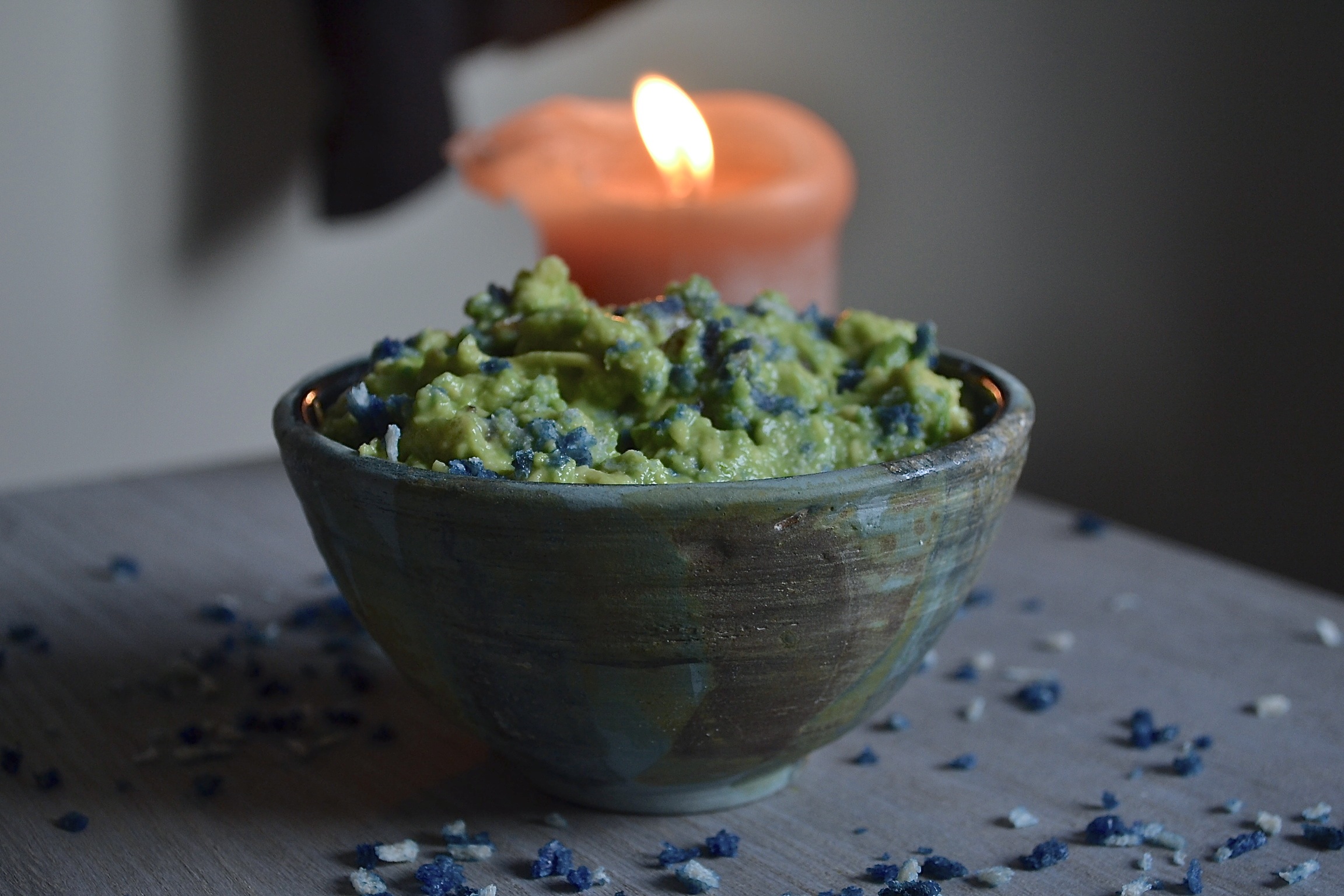 Now guests will want something to sate their hellish hunger once they arrive through the door. Try our take on guacamole, which is all blue-tinged and  growing its own colony of (artificial) mould!
We've also created spooky tortilla shapes to dip into our guacamouldy and will take you step-by-step through making both.
Click through for our Guacamouldy and Terrifying Tortillas recipe
What about a little something something for crazy chocoholics? We've got a simple-to-follow Chocolate Spiderweb Lollipops recipe that's a little bit more tricky but very much so treaty.
Looks can be deceiving. These look easy, but they are pernickety and tricky. But let us tell you, this is one sweet, sweet pay off. Click through for the full recipe and method.
For a truly terrifying centrepiece of the haunted table, we present An Conra – the barmbrack coffin.
All dark and menacing, this will really wow your guests as a modern twist to a traditional Irish recipe for bairin breac (or barmbrack as you may know it) – the iconic fruit loaf of Ireland which is traditionally associated with this time of year.
Click through to find the recipe for this dreadfully delicious table talking point.

Finally, here's the perfect little extra nibble or frugal canape – devilled eyeballs! Easy to prepare for a Halloween party, people often forget when entertaining or throwing parties that not everyone likes, or wants, to shovel cakes, sweets and crisps into their mouths.
It's always a great idea to have something savoury or marginally healthy that everyone can enjoy. Half of the fun with these devilled eyeballs is how they are presented, and you can go as crazy or scary as you like with it.
Devilled Eyeballs
6-10 large hard-boiled eggs (get higher quality, fresh ones if you can)
10-15 pitted black olives
10-15 small silverskin pickled onions
a few tsps of dijon mustard and mayonnaise
blue, red, or both, food colouring
chilli flakes (to scatter before serving – optional)
Method
1. Simply hard-boil your eggs, which will take about ten minutes. When they are de-shelled, cut them all evenly in half.
2. Scoop out the yellow centre into a small bowl. Add your mustard and mayonnaise – just enough to make it all come together. Add in a few drops of blue food colouring until it gets to the green colour of your choice. Then spoon back into the space for the yolk.
3. Cut small slivers of the onions. We used the tops and tails of each one as they looked most like the iris of eyes. Chop the olives into rings. Match a smaller onion sliver with a larger olive round, so they fit together nicely, then pop them on top of the yolk.
4. For added drama, we used a toothpick to draw lines with blue colouring onto the whites of the halved eggs. You can do the same, or you can use red colouring. Even better – use a bit of both. Then arrange, style and sprinkle however you desire.
Bwahahahaaaa! Let us know if you use any of our recipes! Maybe you have some twists or ideas of your own? Tweet us or comment below 🙂