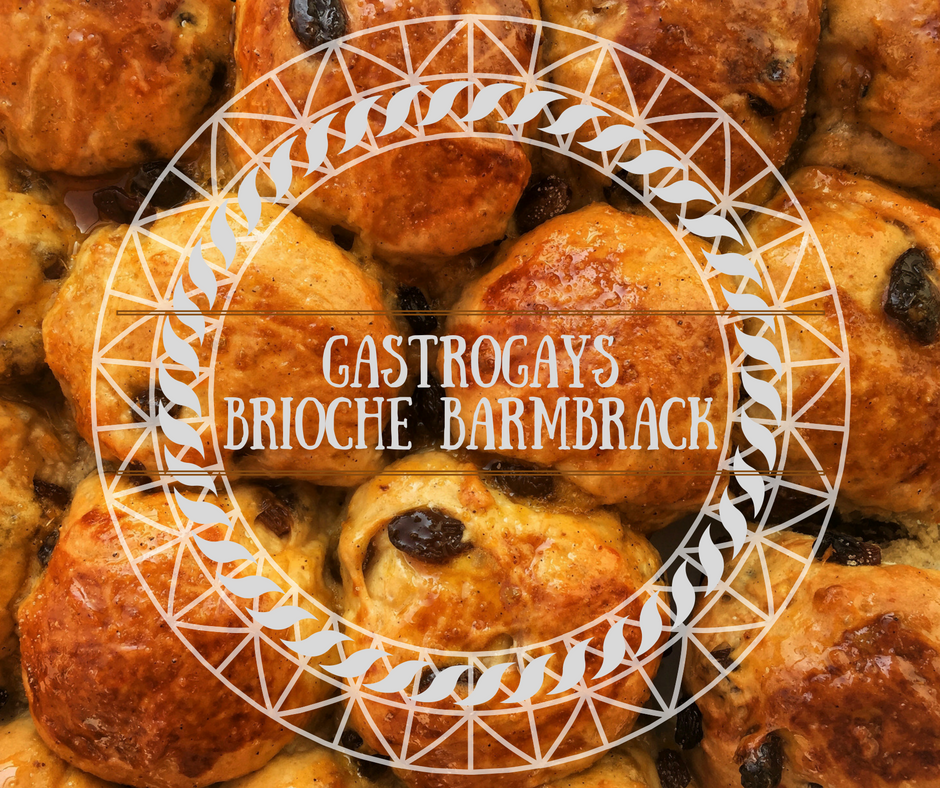 Picture this: It's a chilly evening in October. Golden, curled, crisped leaves are falling weakly from the trees, barer now, only to be picked up and carried to the afterlife in the next gust of Autumnal wind. The evenings are losing light at a faster pace each day. Little pairs of eyes wait anxiously, peering out of the front windows of homes where one of the first fires of the year has just been lit.
Teenagers, in traditional procession, lug tyres, pallets and scrap pieces of wood throughout the day into the centre of the nearby green. Piling their almost sacrificial offerings onto a pyramid growing taller each hour,  it will later blaze and burn long into the night…
The air is scented with excitement, bubbling behind each doorway as young kids anxiously count down with the clock. Sunset signals that disguises can be donned. Alter egos emerge. Everyone is transformed. The hunt for sweet treats commences and trick-or-treating sees doors knocked, bells rung, jokes told and party pieces demonstrated. Meanwhile, ghouls emerge from the shadows as the living and the dead co-mingle, that line between real and unreal blurred for one night.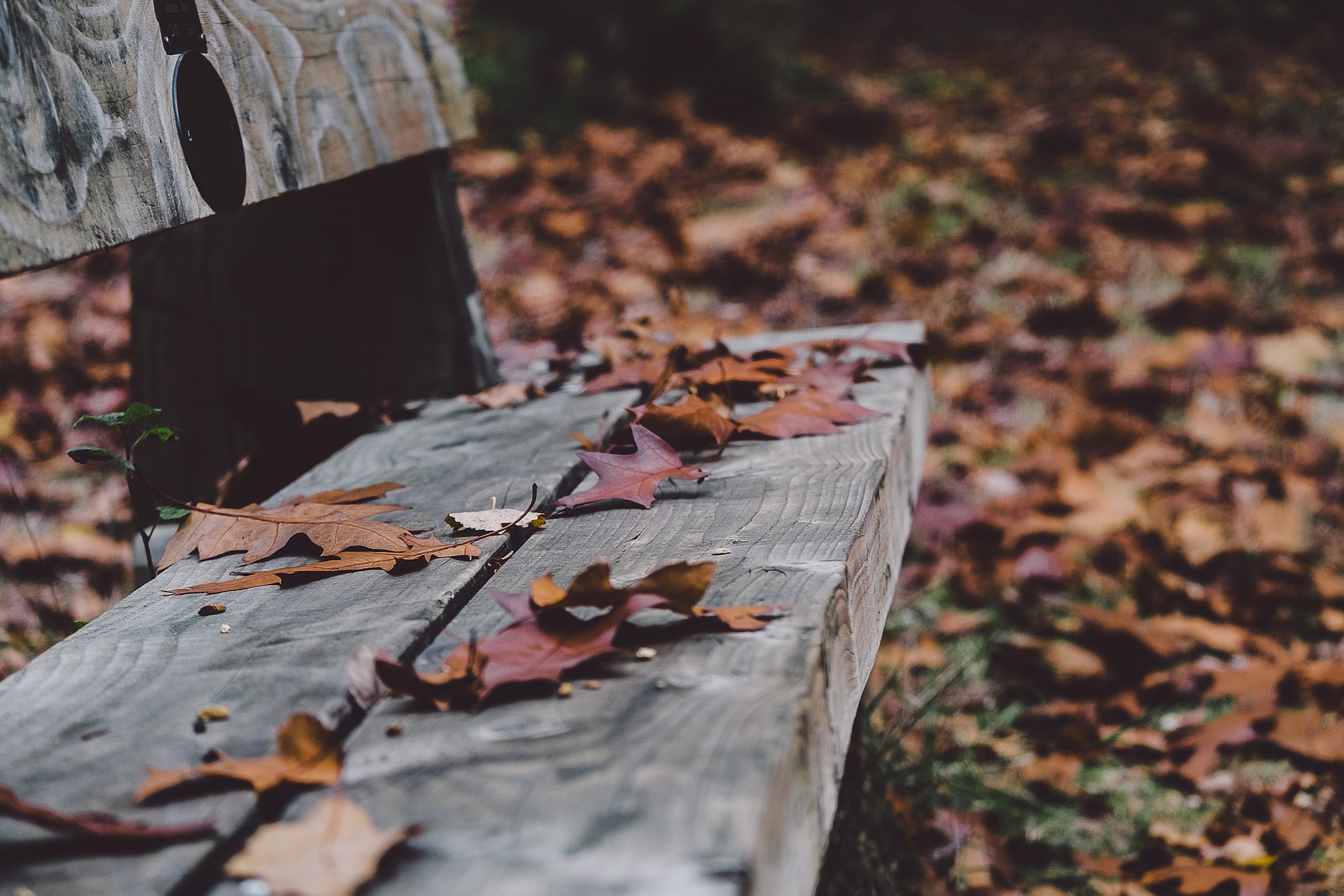 There's something incredibly magical about Hallowe'en, equally as much as there is about Christmas. One traditional holiday opposing the other and vice versa. Where Christmas is fuzzy, warm and full of good tidings as the family sits 'round the tree or dinner table, Hallowe'en lurks mysteriously in the shadows nearby promising mischief, menace and magic. Both are a celebration of a traditional festival, albeit with modern interpretations of ancient customs. Hallowe'en has always been an important holiday for us both, and we celebrate it with gusto. Naturally, we're not as captivated in the magic of it as we were in childhood, but it still remains a fun and important part of our calendar.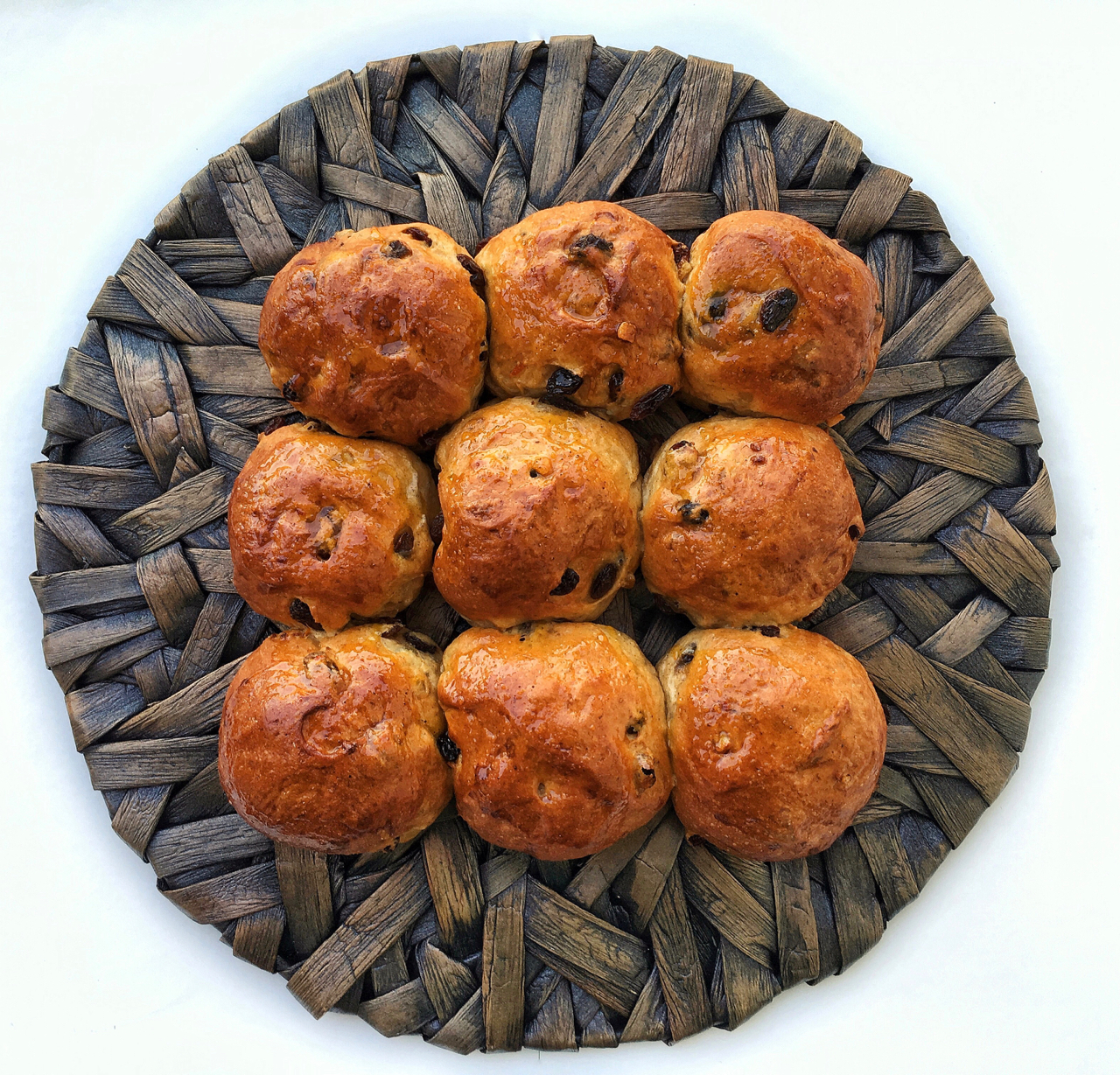 Barmbrack (báirín breac as Gaeilge) is a traditional Irish fruit loaf, synonymous with this time of year.The Welsh have bara brith, Scots serve Selkirk Bannock and the Irish celebrate with their version, typically at Hallowe'en. The modern tradition of Hallowe'en is a combination of All Hallow's Eve and the Irish pagan festival Samhain, which historically marks the end of the Irish harvest and the beginning of the tough, cold winter ahead.
We wanted to interpret and update this Irish classic in a unique and modern way. It's usually just flour, fat, sugar and dried fruit, but we wanted to add a little richness, a little yeast and some glaze, so we've come up with our brioche barmbrack. We've imagined these as tear-and-share buns of enriched dough generously filled with dried fruit, candied peel, vanilla and spices, painted with a gorgeously sweet and sticky clementine glaze.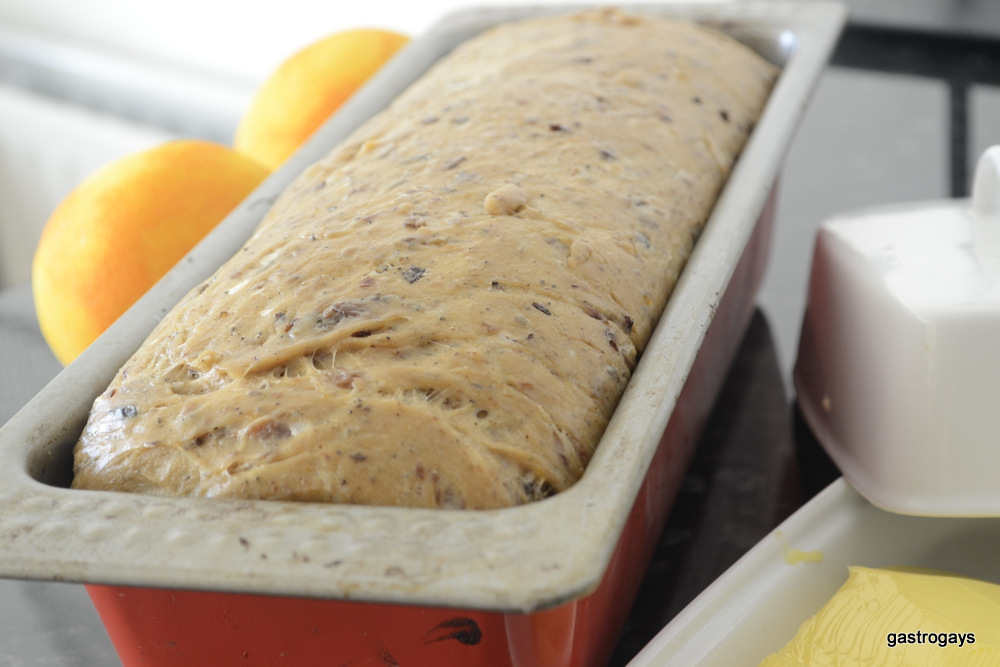 We've also made this as a full loaf, too. This brioche barmbrack recipe is really adaptable and easy. Plus, it's a beautiful dough to work with once it's had its first prove. There's a few steps involved, but this is a Halloween party recipe idea that's sure to be the perfect Halloween centrepiece!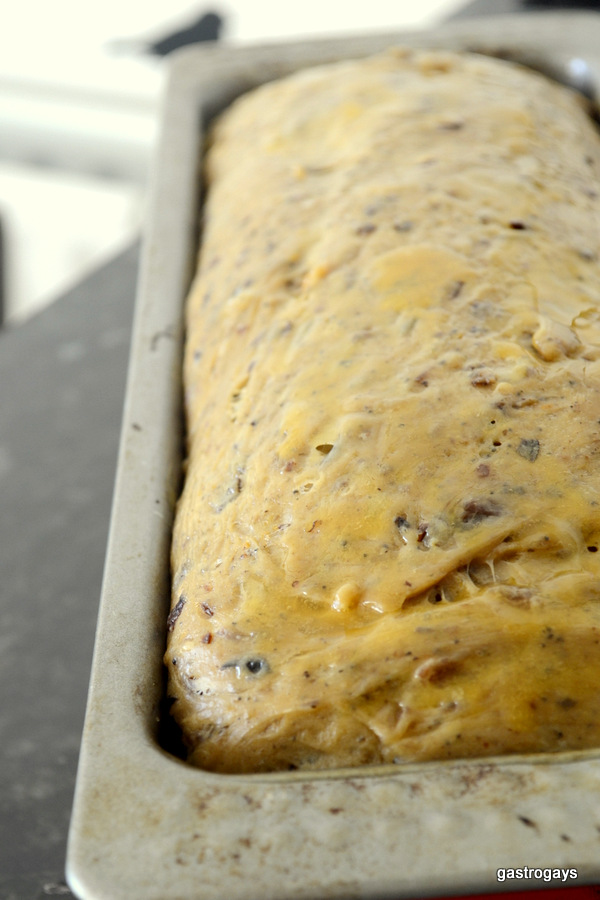 Incredibly fluffy and light, this just just cake-y and rich enough for dessert but just as good for toasting in slathering in rich, golden Irish butter (of course, Kerrygold is always our go-to brand!) Everyone will love tearing off their bun or cutting a slice, and seconds will always be in order. No shame, this spooky celebration calls for it!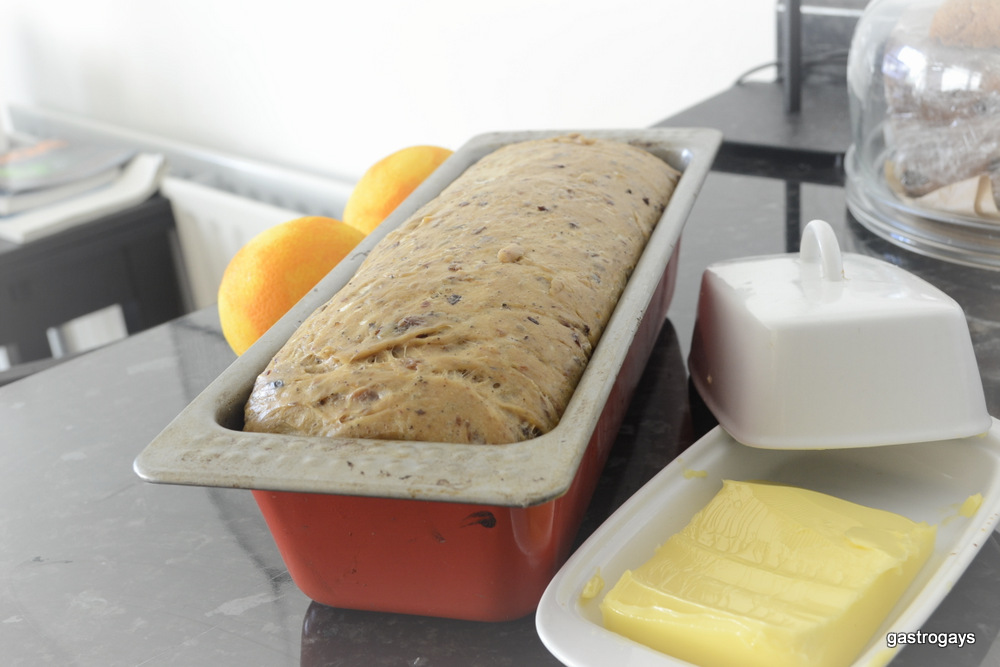 🎃🌕Brioche Barmbrack 👻🕸
Makes 18 tear-and-share buns or one large loaf
550g strong plain bread flour
1/2 tsp salt
7g  fast-action, dried yeast
75g golden caster sugar + 25g for the glaze
100g butter
2 duck eggs, or large free-range/organic hen's egg + 1 large yolk for eggwash
200ml milk
Spices: 1tsp nutmeg, 1tsp cardamom,  2tsp cinnamon
1 vanilla pod, split and seeds scraped out
300g mixed dried fruit
Zest of two clementines and juice of four clementines
Method
1. Scald the milk in a small pot on a medium heat. When just below boiling, pour into a jug with the tea bag and allow to steep (during the heating process you may have lost some volume. If so, top up to 200ml again with some cold milk.
2. Meanwhile, combine the dry ingredients (flour, salt, spices) and zest in a large stand mixer bowl. Cut the butter into cubes and rub in to the flour mixture, much like you would for scones, until you have a large breadcrumb consistency.
3. Help the yeast to bloom, put it in a little bowl or jar with a few tbsp of the warmed milk (around body temperature, not hot!) with a tbsp of flour. Stir to combine and cover with clingfilm, then leave for about 10 minutes.
4. Whisk the eggs, vanilla and sugar in a bowl. Once the milk has cooled to about body temperature, take out the tea bag and chuck in the sugary egg mixture and whisk vigorously.
5. Turn on your stand mixer on low speed, pouring in the egg and milk mixture. Allow the machine to knead and do its work for about 10-15 minutes. You can do this by hand but it's messy and will take at least 20 minutes before it comes together. We have done it, but if you have a stand mixer this is really the perfect recipe for it.
6. Once the dough has become more elastic and is still a little sticky but slightly firm to the touch, pop into a very lightly oiled glass bowl, cover with clingfilm and pop into the fridge for an hour or two (or until it's doubled in size).
7. Take out the dough, punch it back to its original size and give it 5 minutes to relax. Now, get to kneading. Lightly oil the work surface and incorporate all of the dried fruit into the dough, which will take about 5 minutes.
8. Now, immediately shape. You know yourself how to bring it together into a taught loaf shape if doing a brioche barmbrack loaf – then pop into a greased 2lb tin. For the buns, portion each one into about 75-80g (the dough you have should be around 1400g). Roll each piece against your palm, covered over it like a claw, and using the tension of the work surface, make anti-clockwise movements. You can also do the quarter-turn trick and keep turning it and bringing it towards you to make it taught.
9. Assemble the buns on a silicone mat (or lined, lipped baking tray) about an inch or two apart and cover with lightly oiled cling film. Allow to prove (in or out of the fridge) until doubled in size. Pre-heat the oven to 180ºC.
10. We chuck a wine glass half-full of water in the oven a minute or two before baking to ensure it's a nice steam-filled, moist and warm environment.  Egg wash the tops of the proved buns or loaf and bake in the centre shelf for about 18-20 minutes for the smaller buns and about 30-40 minutes for a loaf. You're looking for a nice rise, golden colour on top and you'll smell that warm, sweet bread smell coming from the oven when it's done!
11. Now, whilst they bake make your glaze. Reduce the juice of the clementines with about 25g golden caster sugar in a small pot on a medium heat until almost all of the water has evapourated. You want it to be just slightly sticky and reduced, about the consistency of loose, runny honey.
12. When the brioche barmbrack is done, take out of the oven and glaze the top(s) whilst still warm.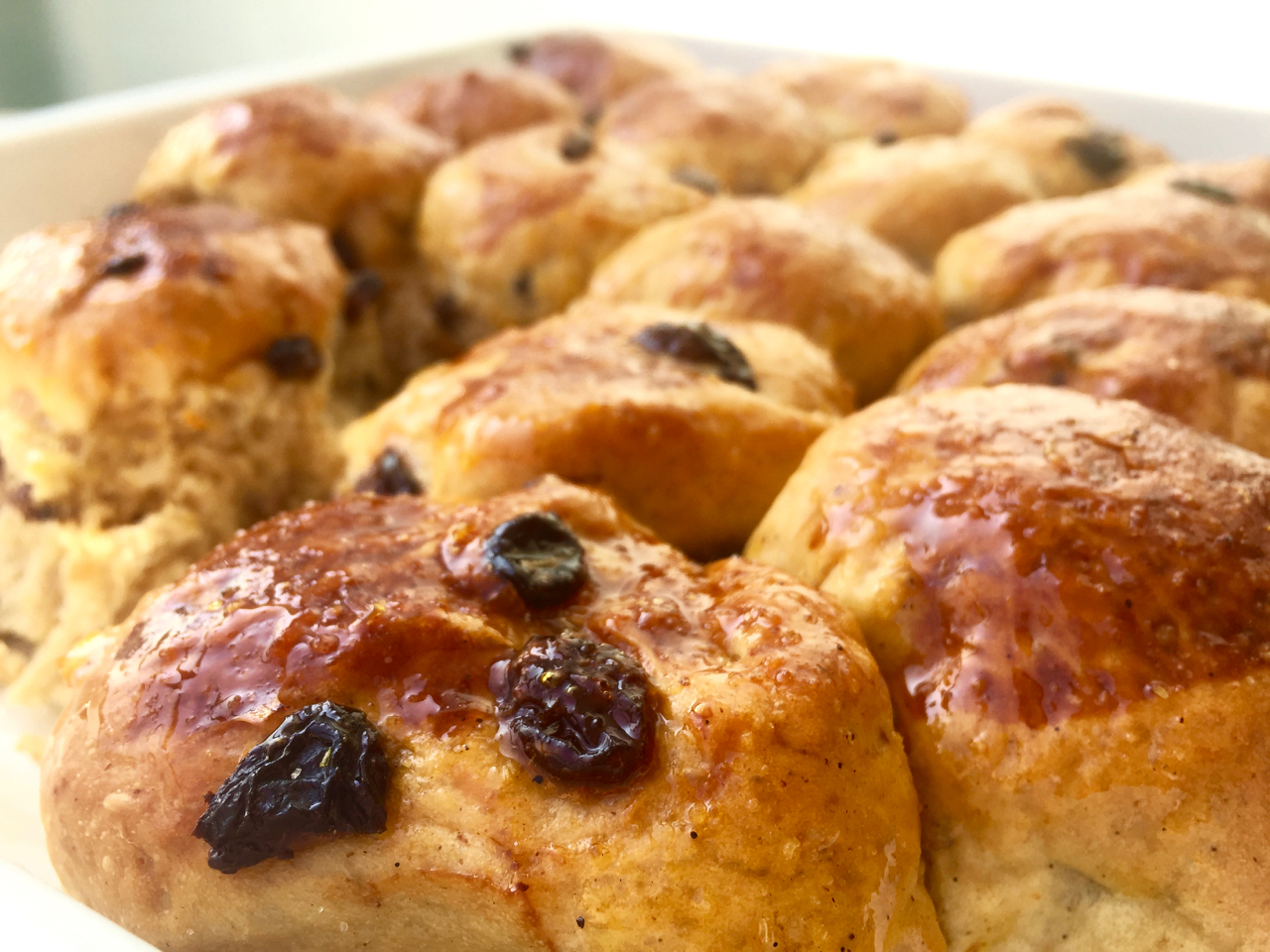 Want to keep your brioche barmbrack super soft? Gently place a damp (clean) tea towel or cloth over the cooling buns or loaf, this will work a treat!