Whenever we search for hotels on our travels, we always want to find somewhere quirky and characterful.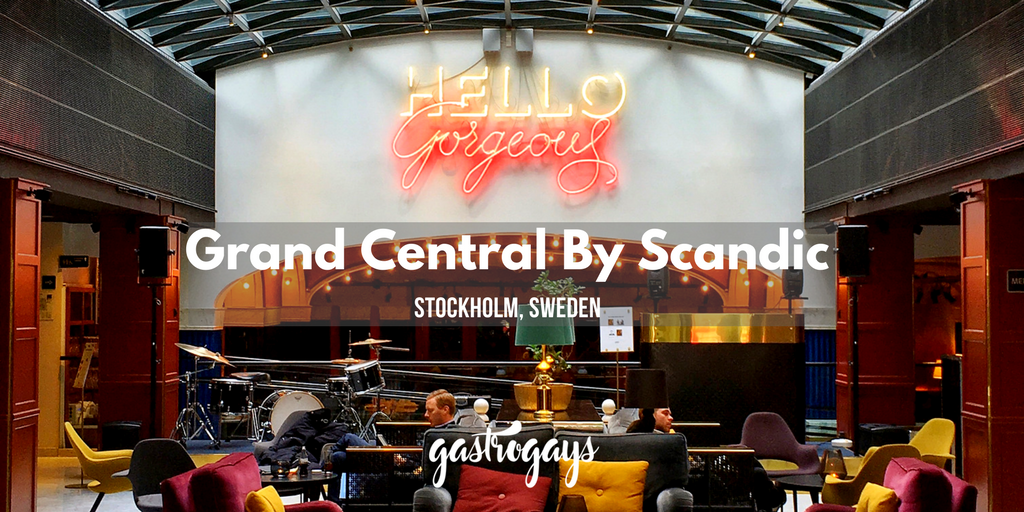 Boutique hotels, designer hotels with just a touch of luxury and concept hotels are right up our street 'cause they make a trip to a destination all the more memorable. We love independently styled hotels and we really love ones that ooze unique character. We're forever on the look out for beautiful spaces to rest our heads that's a little out of the ordinary and which tempts us never to leave and after an overnight stay at the Grand Central by Scandic in Stockholm, that's exactly how we felt.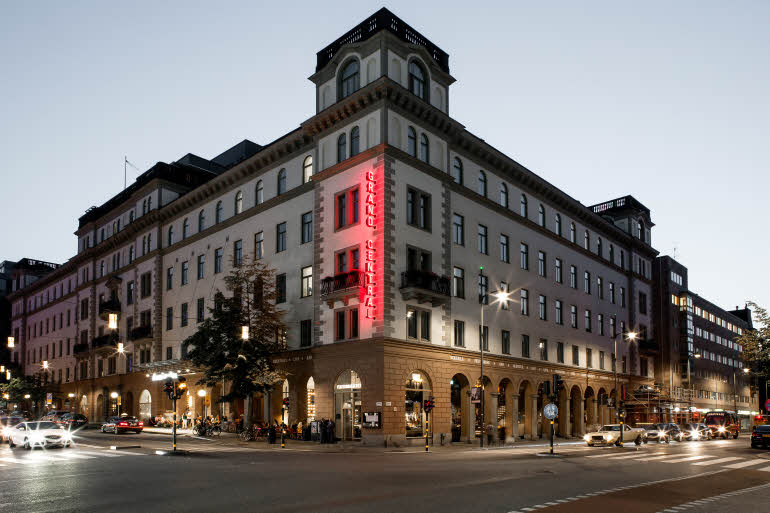 Located on Kungsgatan literally a stone's throw from the Arlanda Express side of Centralen Station, you can virtually disembark your flight at Arlanda, jump aboard the luxury express train service and arrive  in your hotel room in around 30 minutes if timed right. Dreamy!
The building itself, perched on a corner where Kungsgatan meets Vasagatan, dates back to 1885 but now sports an effortlessly cool and modern New York vibe, as the name Grand Central suggests, whilst music is the overriding influence.
"Hello Gorgeous", a neon sign exclaims to all who enter the lobby with its inviting sink-into sofas, dreamy communal workspaces and cosy cushioned corners. Oh, and there's a makeshift stage with arena-style instruments, too. You instantly know you've not walked into a standard, run-of-the-mill hotel – in fact, it's one of the rare spaces in Stockholm where you don't see any quintessential, classic Scandinavian details. This is trendy and modern with a bit of a rough-around-the-edges rock 'n' roll vibe.
As you ascend up the floors, there's lots of glass everywhere and the hotel is actually built around a central courtyard. In keeping with the New York vibe, there's a slight art deco slant to the detailing and the graphics. Can you believe there's almost 400 rooms in this hotel?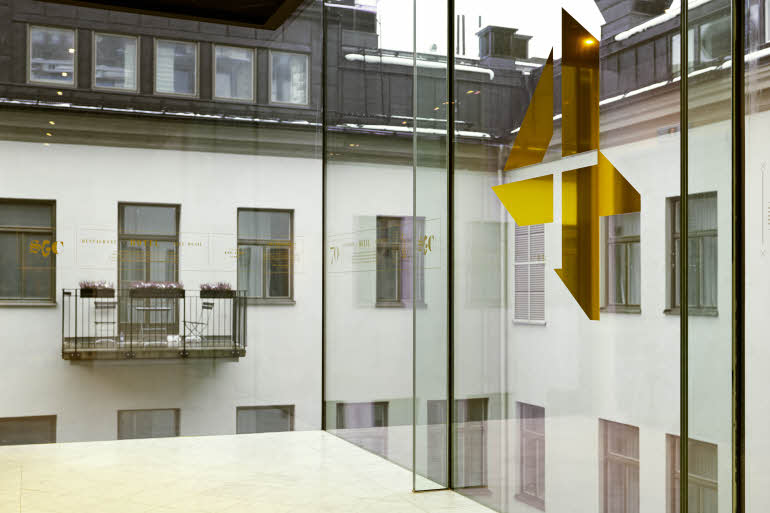 We stayed in one of the Grand Double rooms for our one-night stay at the Grand Central. Sometimes 'cosy' is used to give a positive spin on a small room, but though some of Grand Central's rooms could be classed as a little compact, there's no risk of claustrophobia here – high ceilings and large, double height windows flood light into the rooms ensuring that you feel totally serene and comfortable.
In fact, the rooms are so comfortable you may struggle to tear yourself away from them…
The rooms have the music theme running through them, with art on the walls of accomplished musicians or famous song quotes. The style is modern New York penthouse with luxe detailing, parquet flooring, soft textures and muted tones offset by pops of colour.
Ample storage is available for luggage to be placed out of sight and out of mind whilst tea/coffee making facilities and a work station also make up the living area. A fully-adjustable Smart TV is also a welcome treat, ensuring you can laze about in bed watching TV (when we were there there was a Melodifestivalen behind the scenes documentary on the TV… it's like they knew we were coming!)
The large bathroom was equipped with a bathtub and shower – the former is not available in Classic rooms – and was impressively spacious and flattering lighting-wise. We're suckers for block-tiled bathrooms.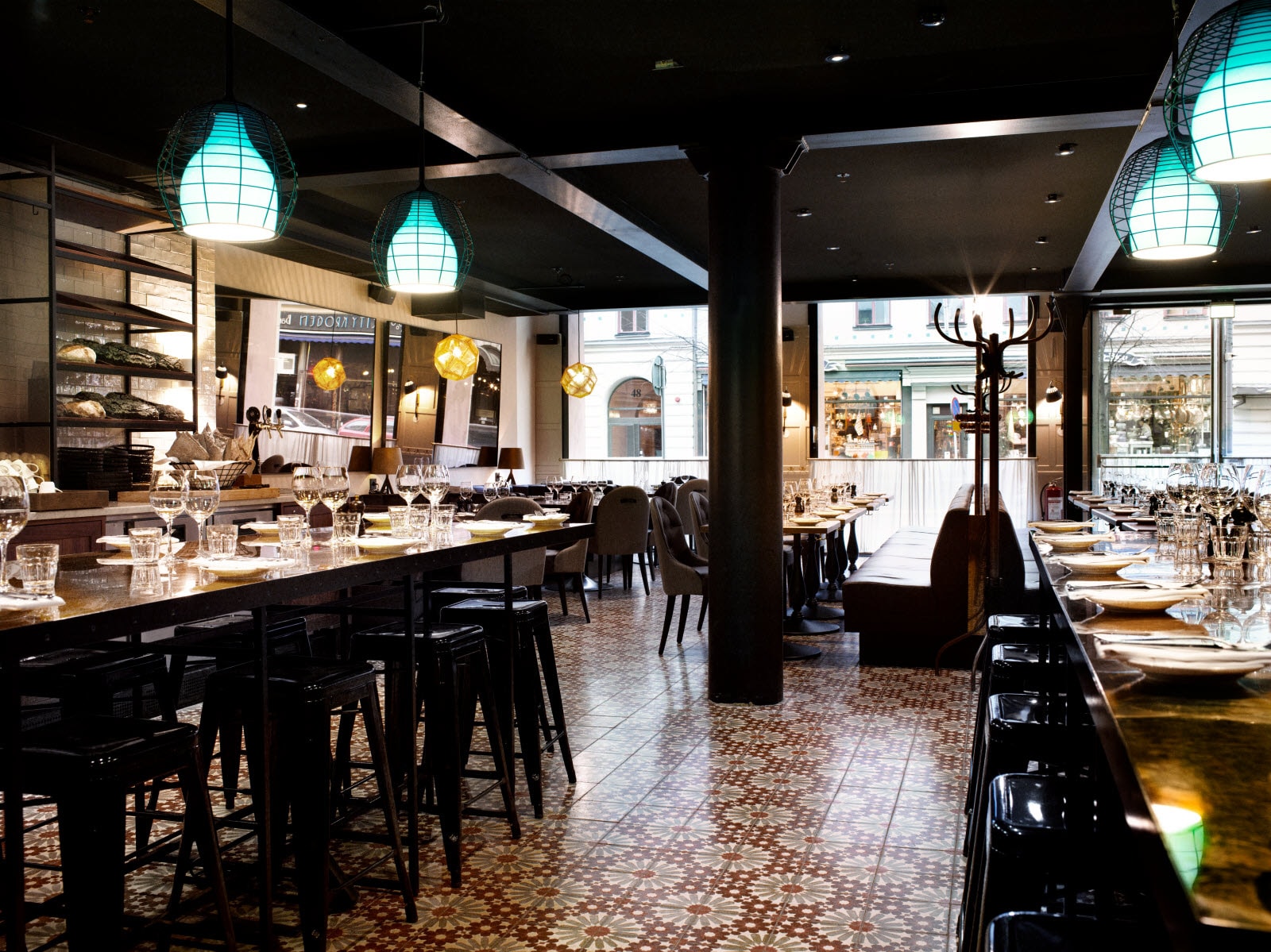 In terms of food offering, you're spoilt for choice before even considering all that central Stockholm has to offer on your doorstep. The hotel boasts a thriving restaurant and bar Teaterbrasseriet featuring Swedish classics made modern with global influence punctuating the menu too.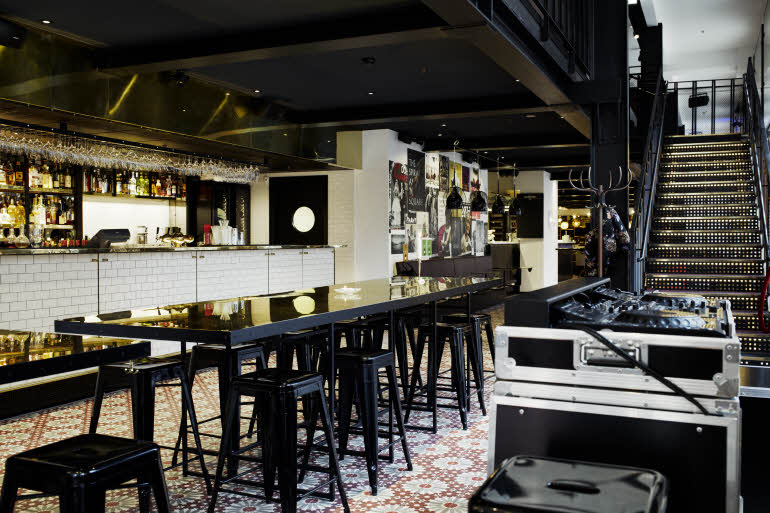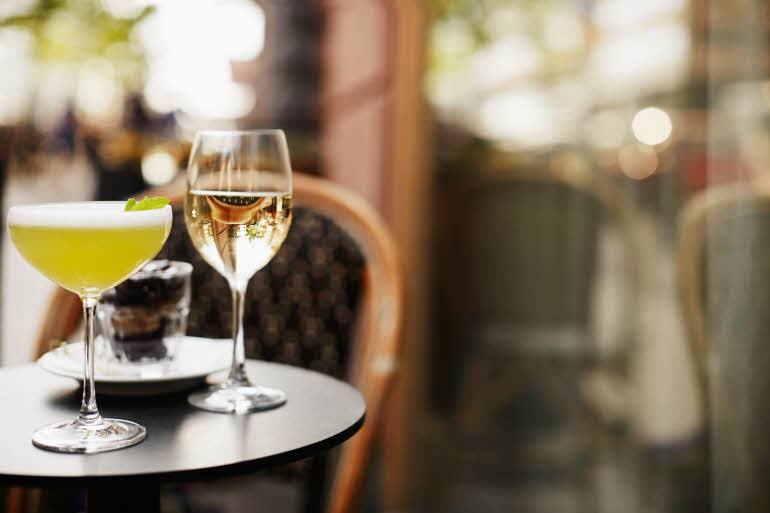 Adjoining is Teaterbaren, the trendy cocktail bar with a drinks list that changes four times a year and a small bar bites menu too. There's also a destination coffee bar serving really good espresso-based drinks, sandwiches, pastries and salads from early morning through the day.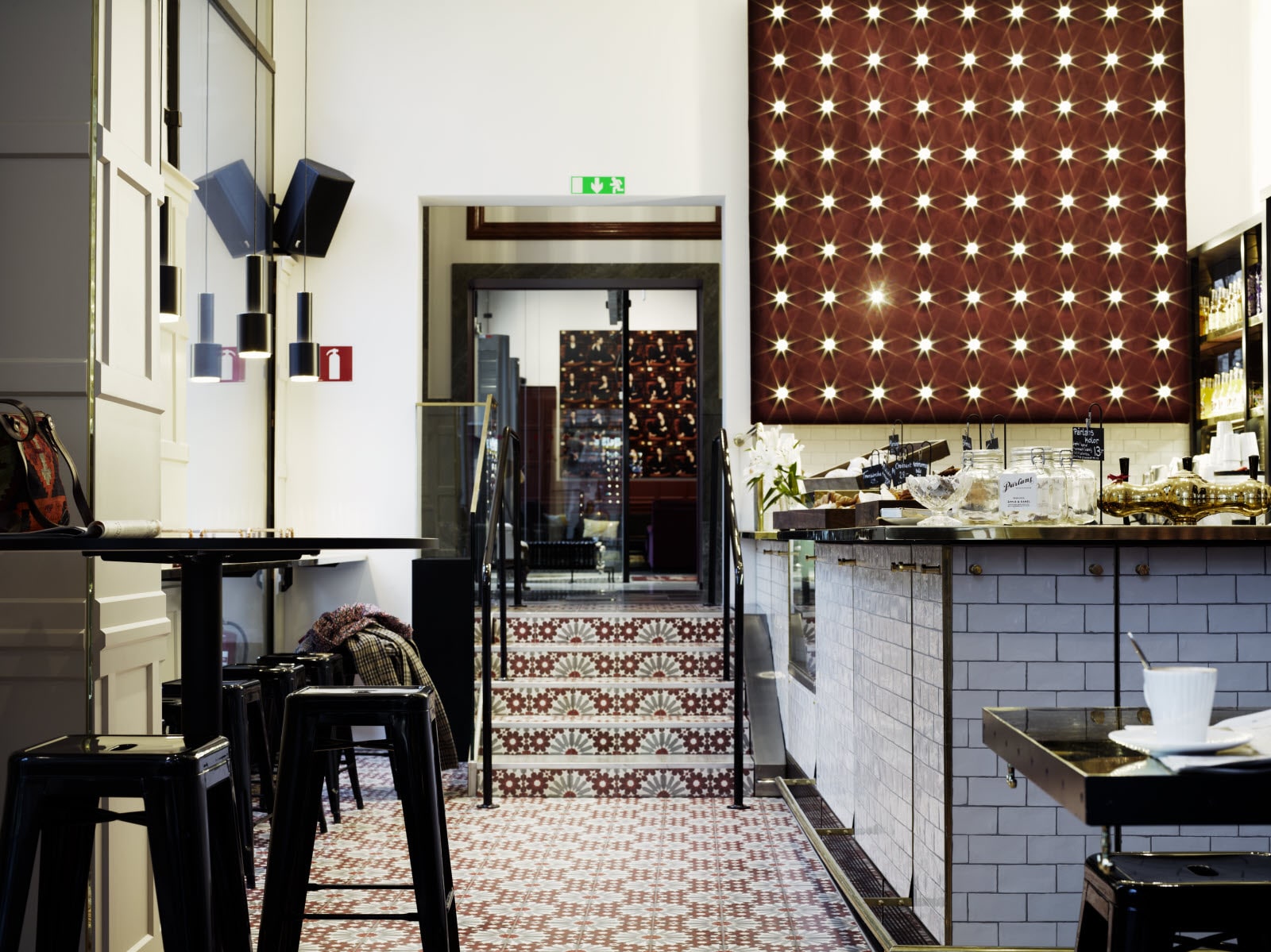 We had breakfast in the Brasserie included in our stay and we adore a Scandinavian morning spread.
Everything you could possibly desire or have a taste for in the morning is provided in generous amounts – a great aspect of hotel life in Stockholm as it's an expensive city to eat out in!
If you weren't sure whether this hotel is one-of-a-kind enough, let us be the first to tell you there's a newly-built theatre with about 500 person capacity. So, there's that!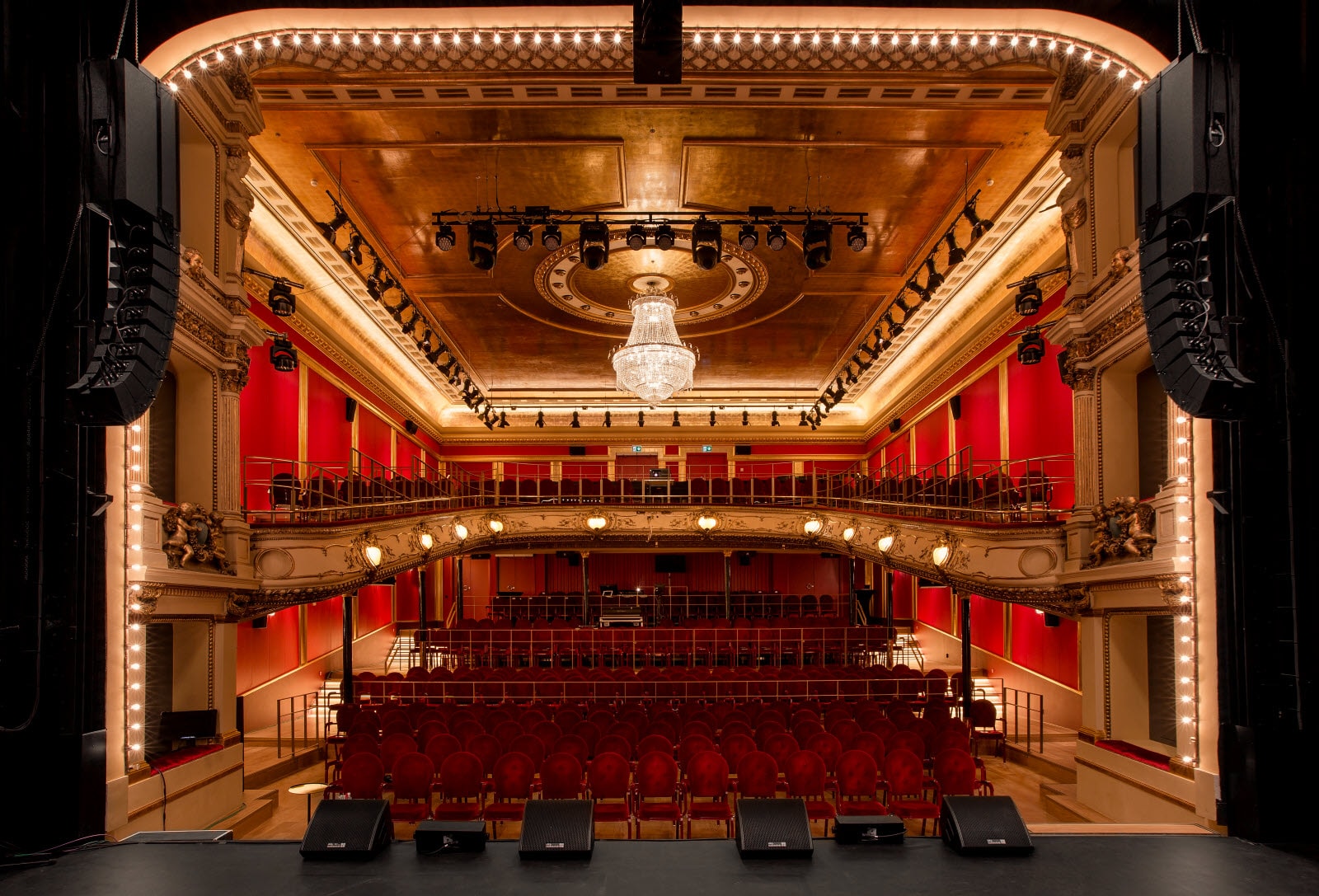 Nearby is both T-Centralen and Hötorget T-Bana stations and the hotel is also within easy walking distance of the shopping district around Drottninggatan and Sergelfontänen and Kulturhuset. In fact, it's pretty much a straight road from the hotel to Gamla Stan via Helgeandsholmen (the tiny central island housing Riksdaghuset, the Parliament house). There are also bus connections aplenty from right outside the door, with a short journey of less than 10 minutes taking you to Stureplan.
Interested in staying at Grand Centric on a trip to Stockholm? If you're planning to book now, consider booking via our #AffiliateLink as you support us in a small way in the process –– we get a tiny percentage commission for every booking via our site.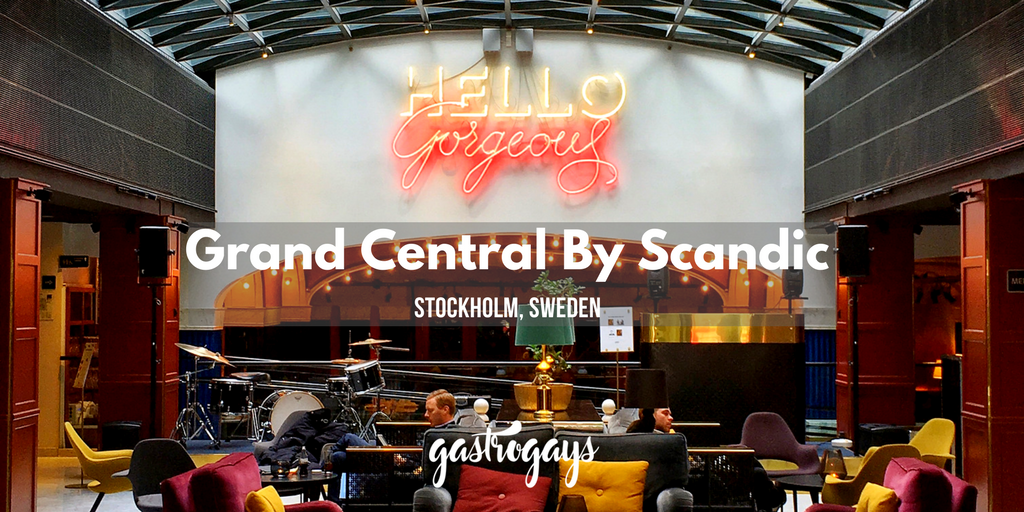 Disclaimer: We paid for our stay at the Grand Central by Scandic with a media rate discount.