The thing that attracted us both to Goose on the Loose was the striking sign; a bold blue background is emblazoned with an unusual decorative script. It's always intriguing when a bright new business opens in your locality, especially one that you are new to and constantly exploring. We lived in Dublin 8 for a year, so this lay locally to us when it popped up. The distinct and different name of this place helped too in enticing us inside…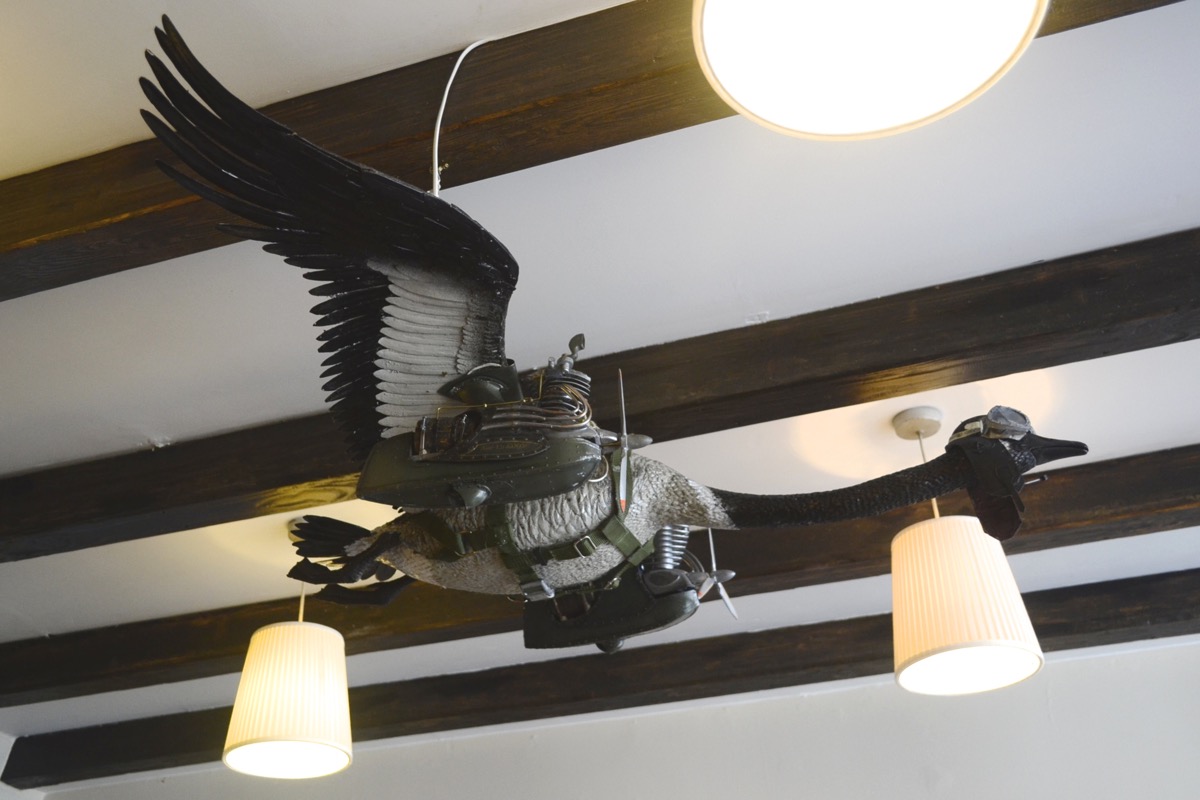 It's an old school style café, not necessarily obvious from the outset. Serving brunch to lunch, and then some until early evening. From breakfast sambo to spicy tagine, all types of breakfast, brunch and lunch is catered to.
Located on a corner just off of Wexford St., the official address of this new café is 2 Kevin Street Lower. It marks almost a half way point between Dublin's busy shopping district and the nearby bustling town of Rathmines, which is loaded with bakeries and cafés too. GOTL is positioned in quite a good location, right beside one of the Dublin Institute of Technology campuses, along the busy thoroughfare from Georges Street to Camden Street and bright and noticeable to traffic and pedestrians going by across the busy junction that tops Stephen's Green.
You've got your  chains like Insomnia, Subway and McDonalds competing with smaller, locally owned businesses dotted throughout – like this one – and we will always champion the underdog when given the chance. Nearby new businesses like Las Tapas De Lola and FriteHaus are really improving the area that's been well looked-after in the last decade by the likes of Green Nineteen, the Whitefriar Grill and pubs like Whelans and Against The Grain.
There's no parking directly outside or behind, so it's best to approach on foot – And why wouldn't you? You're a seven minute walk to Stephen's Green park and the large, adjoining shopping centre at the top of Grafton Street. You're also just over a ten minute walk to Dublin's up and coming 'Creative Quarter' and about 15 to the tourist hot spot of Temple Bar.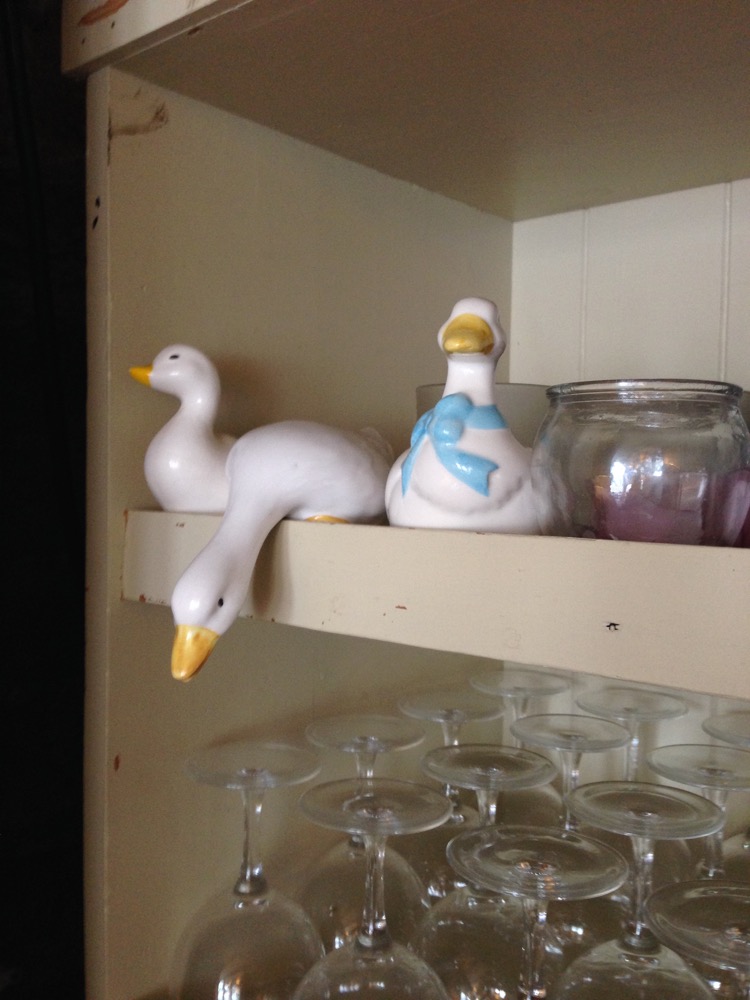 We have eaten here countless time, usually stumbling in for a lazy weekday breakfast or brunch. The ordering system is casual and friendly. The decor in the small dining room of about six tables is cute and kitsch, lending itself to the neat and cosy atmosphere created within. This is not hipster, we must note, for fear of giving the wrong impression – it's welcoming to all. More on this later.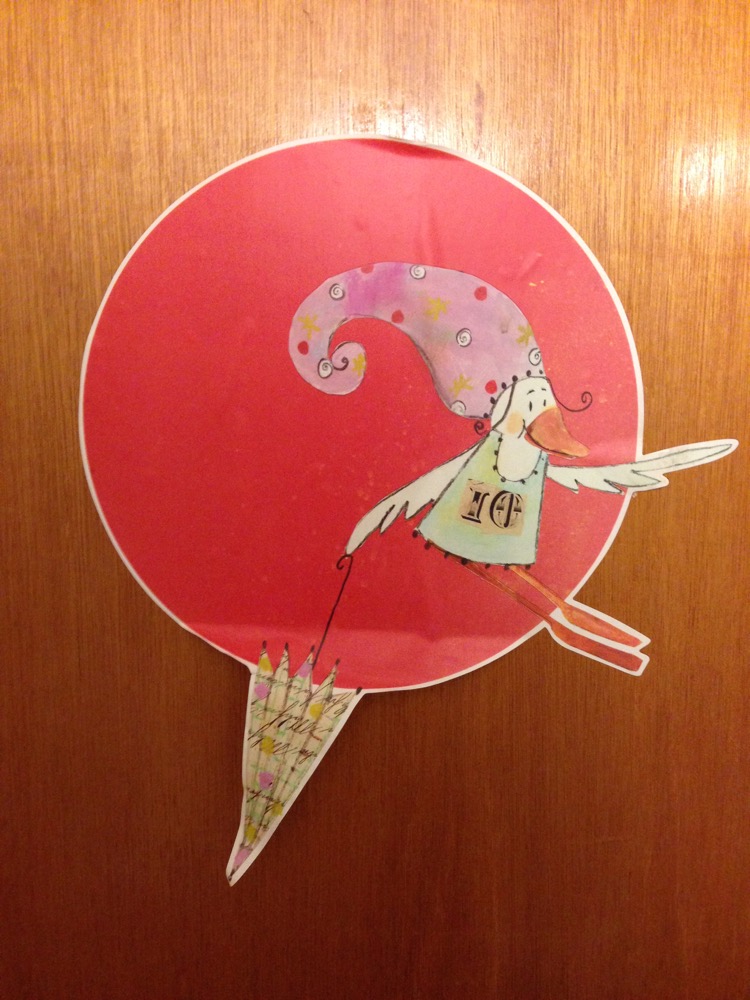 The breakfast is as good as the lunchtime offering, and we've had a mix of menu pickings. The prices are really resonable as both times we ate for around €15 inclusive, two meals and two hot drinks every time.
Our requests were made exactly to order during a quiet late morning with really fresh ingredients. The large coffees packed a nice punch. Maybe side salads shouldn't be on a plate with a slap-up breakfast sambo, but it will inspire healthy-ish feelings after feasting on a naturally calorie-laden meal. The breakfast has definitely improved, as we've taken a trip here for breakfast on one of our last holidays at home in the capital.
"I'm a breakfast lover and self-proclaimed aficionado, so I was sceptical when the breakfast sandwich came out without sausage inside. Reserving judgement, I found it's the best breakfast sandwich I've possibly ever had. I didn't miss the sausages – and that's a huge thing for me!" -Russell
It's worth noting that at the minute, the café does not accept cards – so it's cash payment only. A nuisance maybe for some, but there are ATMs located in the not-so-far vicinity.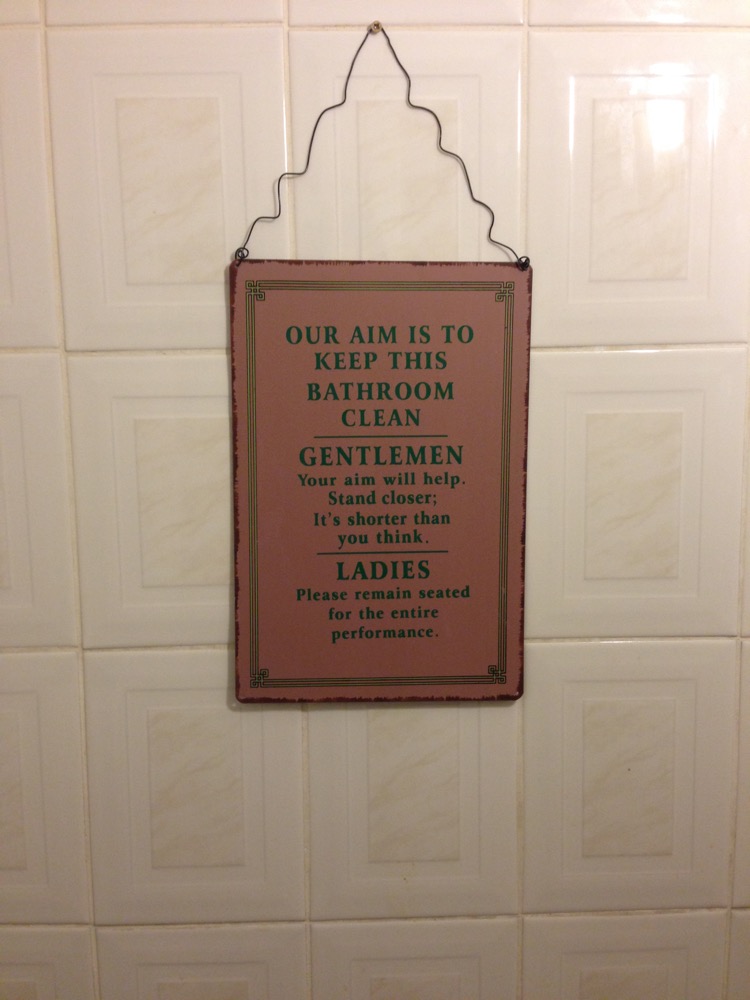 Relating to our point earlier on, this place has a bit of a complex. We can see college students and young professionals like us here as well as young and grown-up families too. We can especially see Mrs. Doyle types setting up for an early afternoon sipping tea, enjoying pastries and a chat while taking a load off. Everyone seems catered to, from what we can see.
What is it: A neat café, aimed at the breakfast/brunch/lunch market. Good choice, including hot pot and tagine dishes.
Where is it: Kevin Street, D8
How much: Cheap and reasonable, €15 for two. Sandwiches or breakfast and coffees.
Service: Friendly and casual