We're going to say something quite controversial here. We don't really like when fish or onion rings are beer battered. We love nothing more than a crisp, ice-cold craft beer, but keep it to the status of accompaniment rather than ingredient. We find that "beer battered" rarely adds flavour to a dish, and in most cases is used to just to make a menu sound fancier and batter a little crisper. Give us a simple batter any other time, we say! So instead of beer on our deep-fried onion rings… we go a little off piste.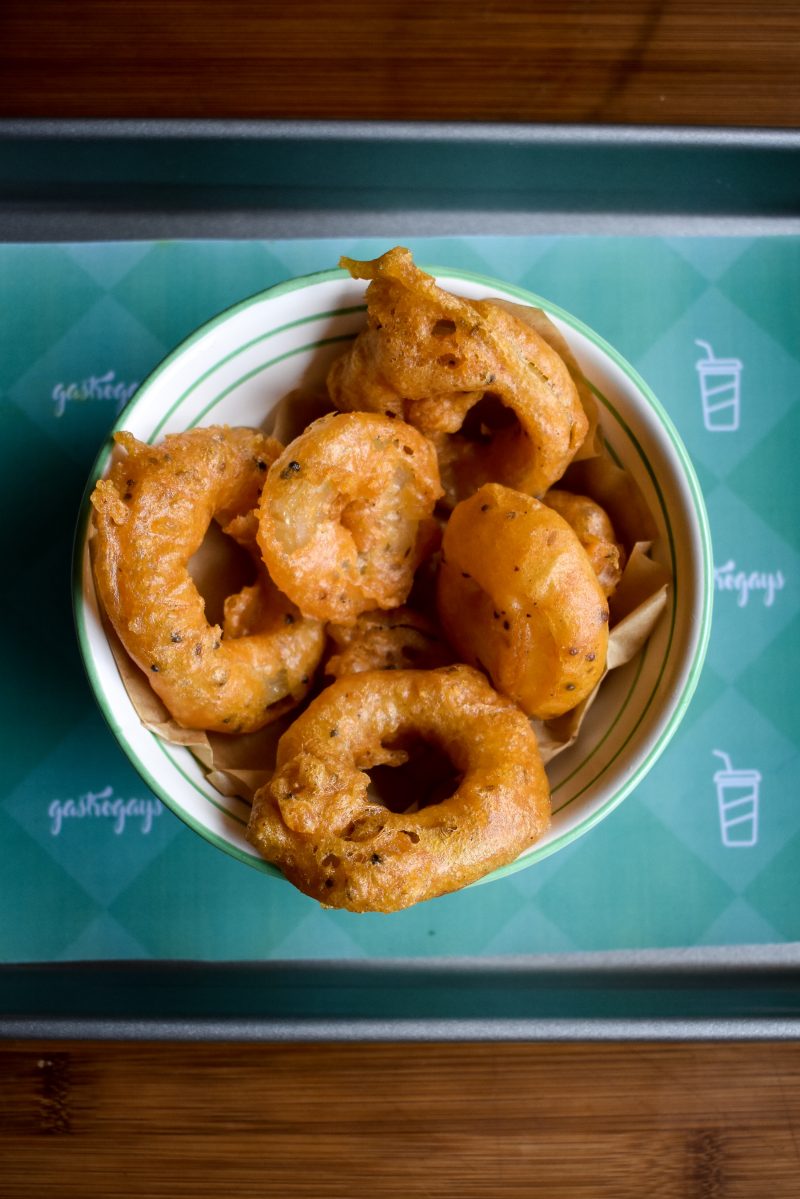 We had been thinking: what about other types of sparkling drinks? What about ginger beer? It's sweet, it's spicy, it's got a fire to it. Imagine onion rings – often quite one-note in flavour – being wrapped in flavour by ginger spice. Couple it with some condiments and flavourings to complement it and happy days, we're onto a winner! The other benefit is, the sugar content creates an crispy, almost caramelised coating too. Liberal lashings of salt & vinegar once cooked, and you have one dreamy fried side.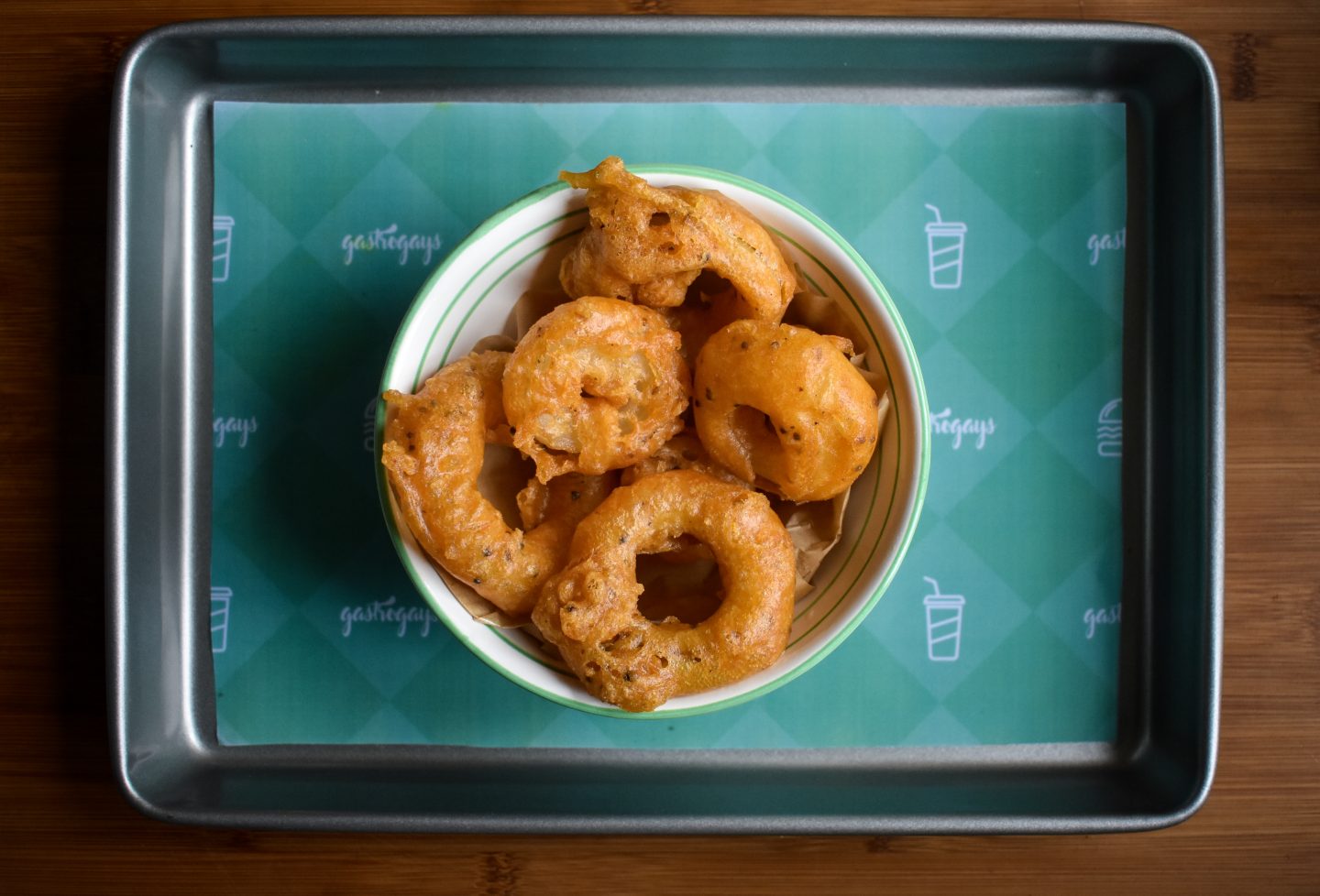 Ginger Beer Battered Onion Rings
Makes about 15-20 onion rings
Ingredients
2-3 onions, cut in 1 inch thick slices
200g self-raising flour
2 tsp black mustard seeds
2 tsp paprika
1/2 tsp cayenne
1/2 tsp cumin seed (feel free to go up to 1 tsp, if you particularly enjoy cumin)
1/2 tsp onion granules
300ml ginger beer
Season with salt & pepper
oil for frying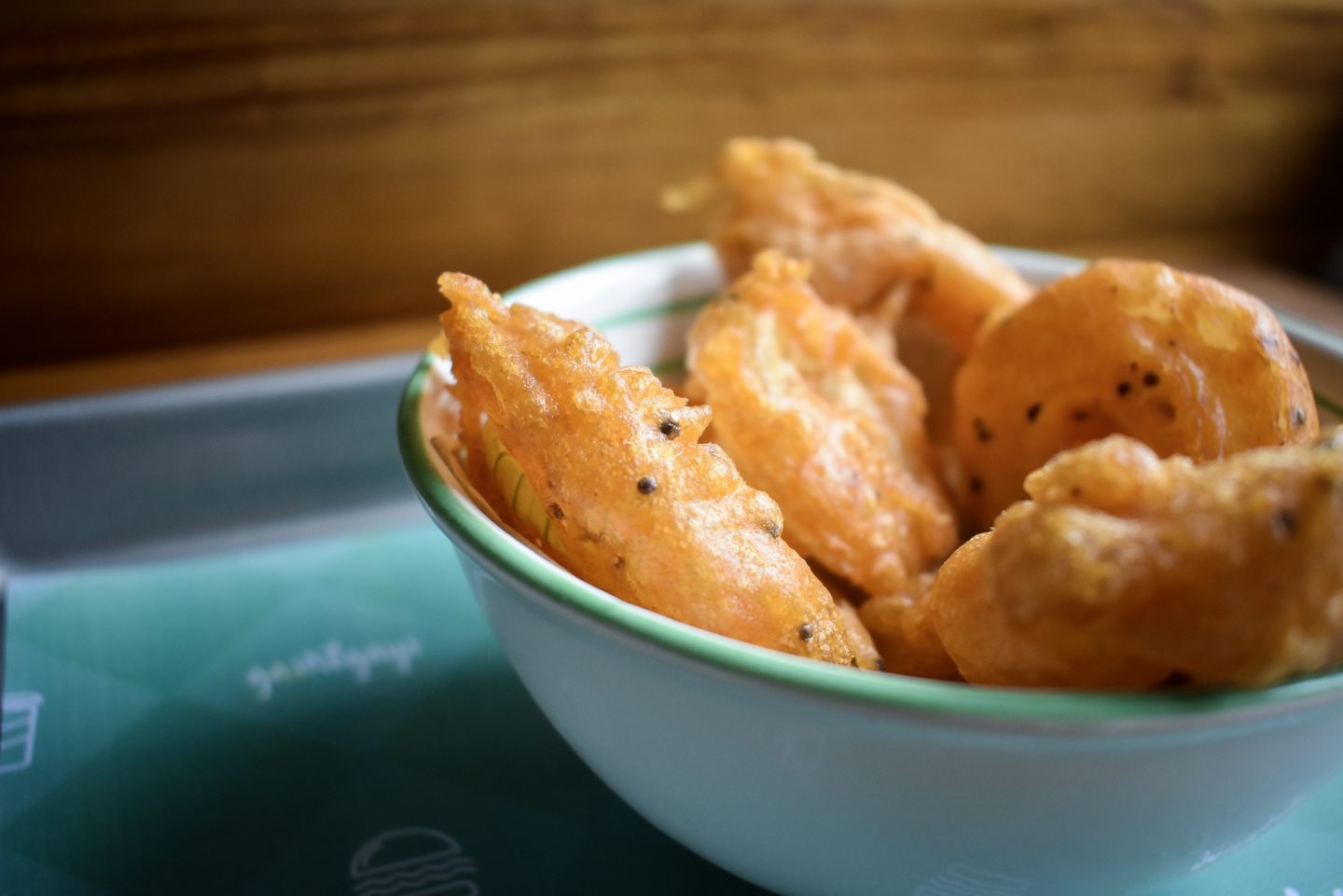 Method
1. To start, turn on your deep fryer to about 180ºC. Peel the onions, cut into 1/2 – 3/4 inch slices and push out the inner layers to create the rings. Leave to one side.
2. Make the batter. Place the flour and all the spices in a large mixing bowl. Mix all together, make a well in the centre and slowly pour in the ginger beer, stirring continuously to ensure the flour is well mixed in. If the mixture is too thick, add a few extra mls of ginger beer.
3. When the fryer has reached temperature, dunk three or four onion slices into the batter and quickly, but carefully, lower into the fryer. Be mindful of the size of the rings, because you don't want to overcrowd the fryer. Leave in the hot oil for 2-3 minutes, turning using a slotted spoon or tongs if one side is looking undercooked. When they're ready, they'll be crisp and golden. Repeat until all your onions are gone.
4. Place on some layers of kitchen roll to remove excess oil. We also find, if they're especially oily, that placing them in a hot oven for about 10 minutes removes a good deal of it. Alternatively, if you're like ourselves and don't normally have access to a deep fryer, it is possible to do these in a wok or a small frying pan, though you'll have to do them in smaller batches, plus have to flip them. But it should go without saying, if you're not using a temperature controlled fryer, you should have a thermometer measuring the heat, and know how to control oil when on the hob.
5. Serve with a sprinkle of sea salt and vinegar.