In all honesty, a great big hug and a kiss is all anyone wants at Christmas. Throw in some amazing food and drinks and everyone will be satisfied… but presents have become a necessary evil. To save trawling across high streets and getting square eyes from internet shopping, we've spent the past few months compiling the best gift guide for Christmas 2015.
This year, we've organised the gift guide a little differently. We want to make this as easy to view and scroll through as possible, so simply click on any of the products, which will then take you into a carousel of that category. Then seamlessly flick between the options before returning to this page and viewing some more. We've included all the links, prices and info you need to make those last-minute decisions for the very best in Christmas gifts!
Like what we've picked? Share it on your social with #GGgiftguide and spread the festive, capitalist-happy love!
By the way – friends and family – if you're reading… we'll have one of absolutely EVERYTHING. k thx.
Foodie Faves
For that discerning diner, that culinary nerd, the one who never shuts about about the latest foodie fad – you know the one – these gourmet gifts are going to make them shriek with joy. Their kitchen will thank you…
Luxe Loves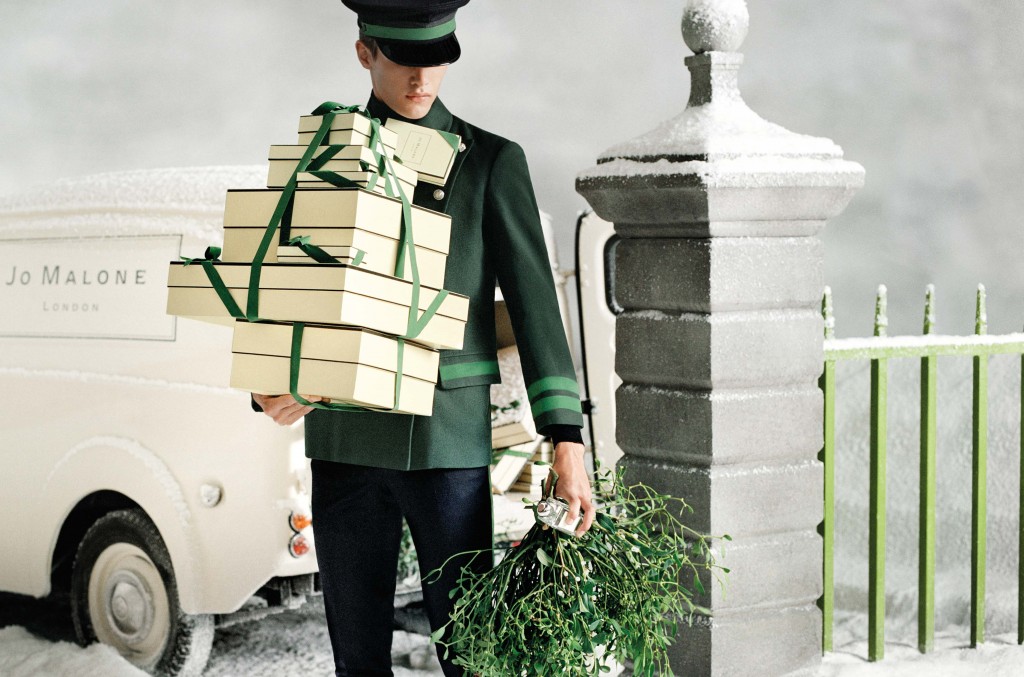 We all love a bit of luxury, and usually it's when Christmas comes around that we begin to splurge. Whether you've got your eye on something excruciatingly above-budget or you're looking to break the bank on that special someone, here's a couple of fantastic options from us from Jo Malone London, Aesop, Makers & Brothers and Indigo & Cloth…
All Gold Everything
I love gooooooollllllddddd. Yes, just like magpies and Austin Powers villains before us, we can't get enough gold in our lives. Metallic is still making waves right across the high street, so channel your inner Midas and make away with this lavish loot from Next, Selfridges, Tiger, Oliver Bonas and House of Fraser…
Stocking Saviours
We don't know about you, but there's so many friends and family members that don't necessarily fit into one box. Those niggly loved ones for whom you can't pinpoint exactly what to buy, so instead of giving up and getting them a boring 'ol bath set in Boots, make it general and grab one of these little ideas that would please a wide range of people. It's the thought that counts, and we certainly think a lot about these from Ohh Deer, Bewleys and Present & Correct…
Exceptional Experiences & Gifts That Keep Giving
Christmas comes but once a year. However, how amazing are gifts that you can continue to receive throughout the year? Though vouchers are cold and impersonal, here's our pick of experiences, bonds, classes and subscriptions that keep on giving throughout 2016 from James Whelan Butchers, Pomora, Bewleys, Deptartment of Coffee and Social Affairs, Poulet Bonne Femme and [Dublin option]…
Festive Arty Farty
Don't say it with words… let your gift do all the talking. Whether it's a branded phone cover or graphic print to pin to the wall, Christmas is a great opportunity to enrich the lives of those you love with splashes of colour, hilarious slogans and general arty farty fabulousness. We love these options Aoife Dooley, Jam Art Factory, Claudine O'Sullivan, Fergus O'Neill and Terry Mangan…
Cookbooks We Covet
You know us by now, we can't go a month (let alone a calendar year) without impulsing and stocking our shelves even tighter with the latest collections of recipes published by food writers. This year, we've loved many cookbooks but here's six we think you will really love, which also make the perfect gifts to guide people through the kitchen…
Homeware Hero: Helen James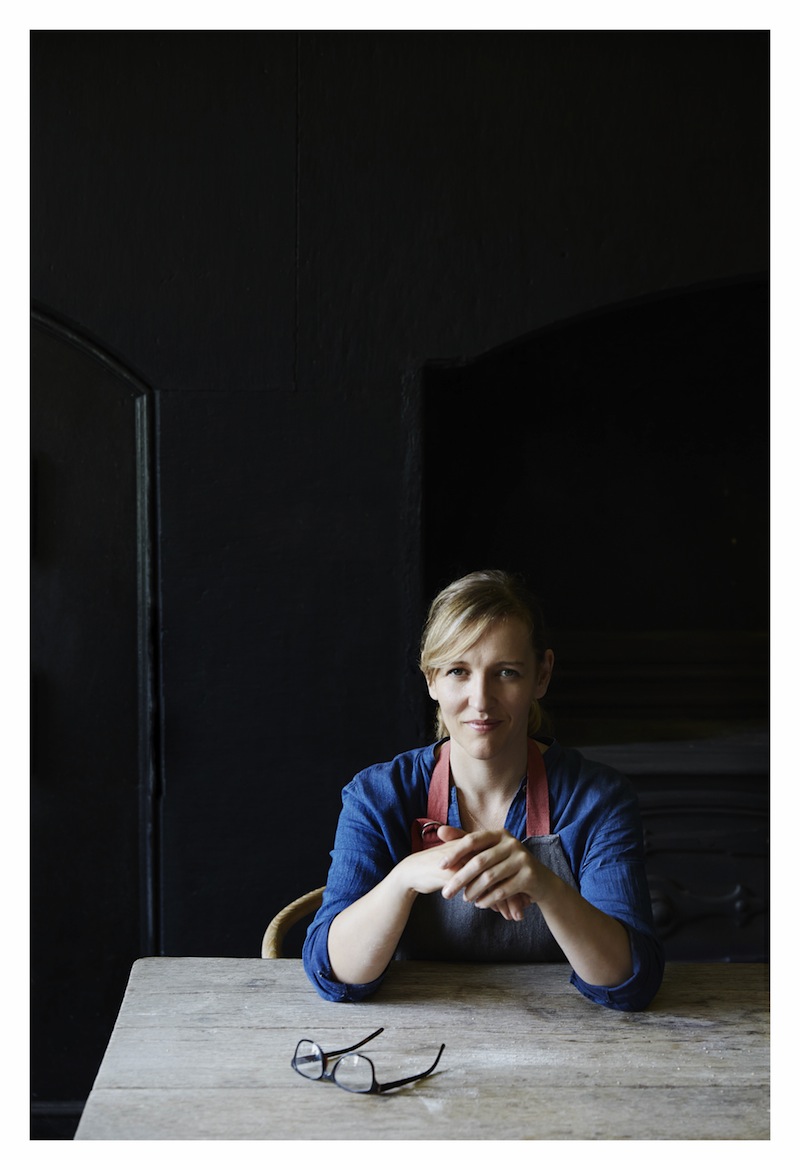 We really cannot say enough good things about Helen James. One of our favourite Irish designers, it's an absolute joy to behold the revolution that she's spearheading with Dunnes Stores' homeware offering. If you're looking for anything for the kitchen – whether for yourself or as a gift – Considered by Helen James should be the one-stop shop for stocking up. From kitchenware to candles, food products to stationery, she's got the lot and if we had our way our entire house would look like one of her moodboards.
Never have we come across such a strong, cohesive and modern homeware range with all the necessary essentials. Available in select Dunnes Stores locations across Ireland, in Helen's own Considered Café on Drury Street in central Dublin, and online. Whilst perusing the online selection, take note of her insanely gorgeous recipes too! Read more about Helen James in our feature article from earlier this year
And one last option: *clears throat* did someone say 'stocking filler'? You're TOTES gonna love this shopper! We adore the tongue-in-cheek piss-taker that is Deliciously Stella (yes, that's with an 'St') and we are thrilled that this (un)healthy blogger has branched out into products.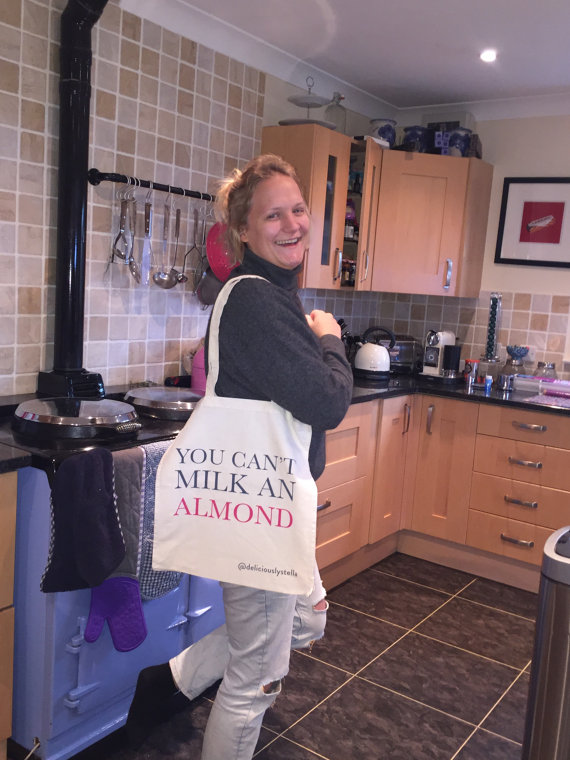 With a head full of no-bullshit wisdom, she's scrawled her health freak musings onto a handy little shopper/tote bag that is a steal at £7.99! Order from her Etsy store and keep her in Blue WKDs, Crunchies and organic, gluten-free vegan Haribo Star Mix throughout 2016!
Please feel free to share it on your social with #GGgiftguide.