Have you ever gotten so inspired by an ingredient that you're enamoured by cooking with it and find ways to use it, even dedicating an entire recipe to it? It's so rare we get to cook with or use grapefruit to its full potential, so we really wanted an excuse to celebrate it .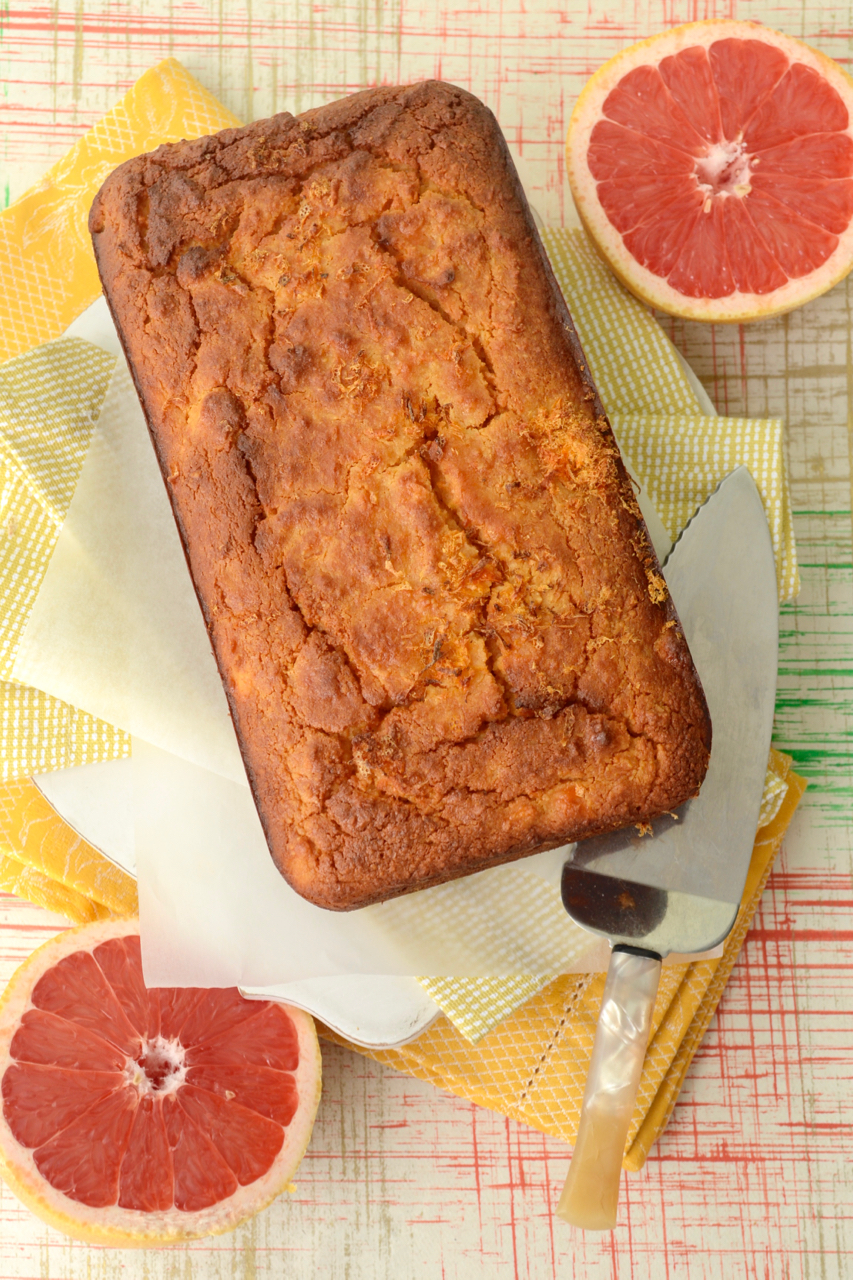 Often served with a sprinkling of sugar at breakfast or its ruby red flesh segmented and strewn through salads for lunch; tell us how often you've come across grapefruit in other guises? We love the sharp, bitter flavour of this juicy citrus and we wanted to make it the star of the show, so naturally we baked an entire grapefruit into a cake… as you do!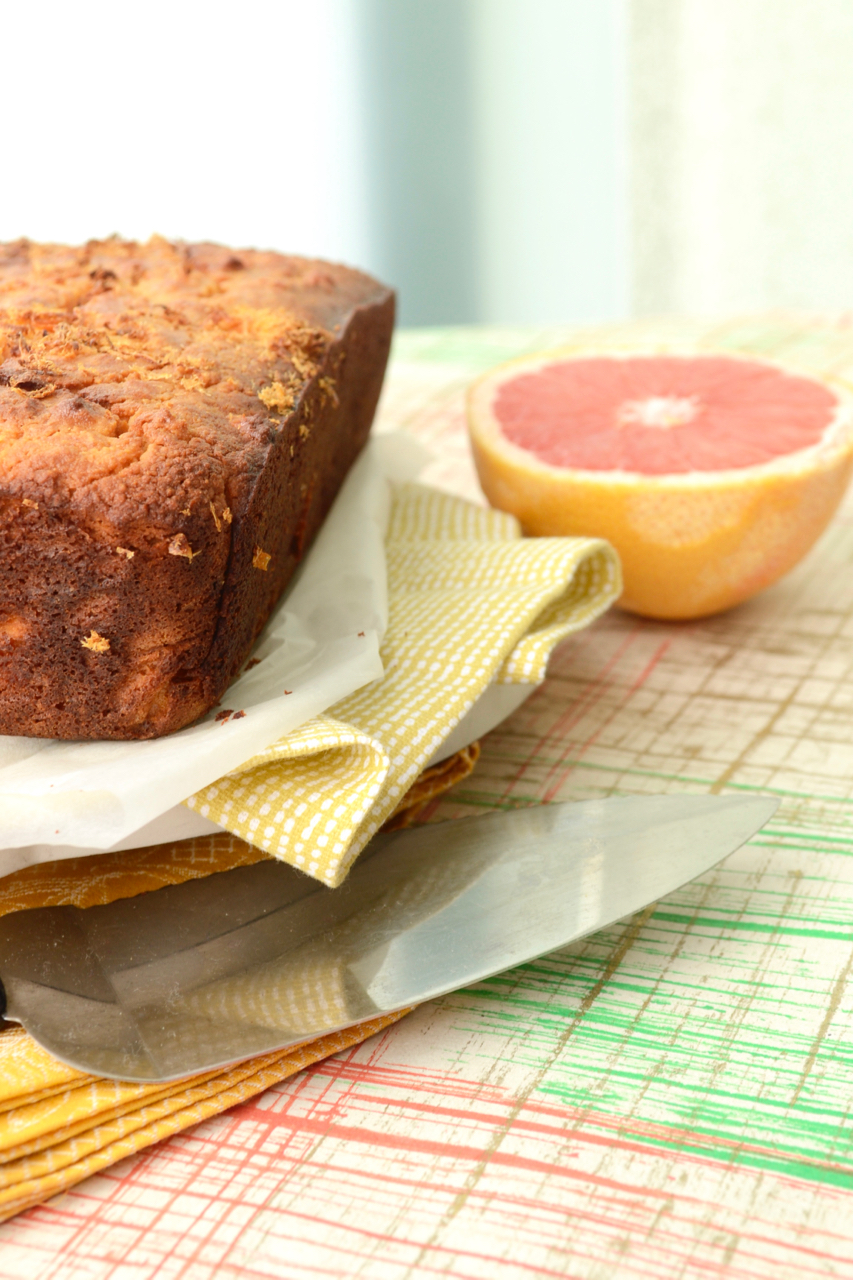 Never tried a method like this? Wait 'til we tell you – this is one of the most glorious ways to bury the flavours of citrus fruits deep into the earthy core of a cake! This is also gluten-free, flourless and fatless, not by direct choice (you know how we feel about all that wellness, 'gluten is the devil' nonsense) but rather by lustful imitation. You see, we wanted that rich, moist, close texture of a ground almond cake to imagine some kind of heavenly scene where we're eating  this with limoncello-spiked cream in the Italian hills with a glass of crisp, chilled Fiano. Gays can dream, right?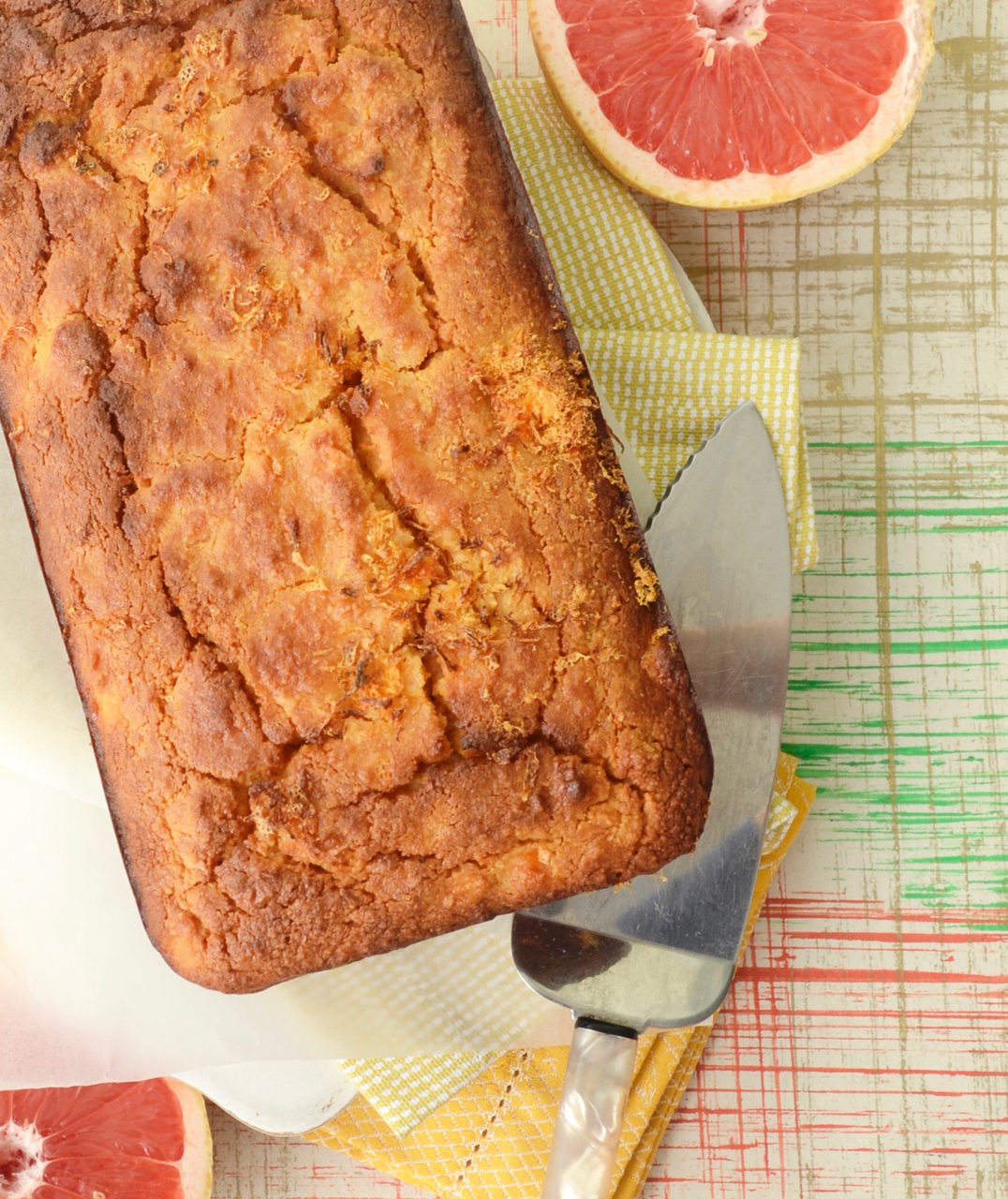 🍊 Gluten-Free Grapefruit Loaf Cake 🍊
Serves 6
1 organic grapefruit (needs to be organic, as you're eating the whole thing)
300g ground almonds (or 200g + 100g GF flour like rice or coconut flour)
2 medium free-range or organic eggs
60ml runny honey (4 tbsp)
140g  golden caster sugar
2 tbsp thick natural yoghurt
1.5 tsp baking powder + 1/2 tsp baking soda
1 pinch of salt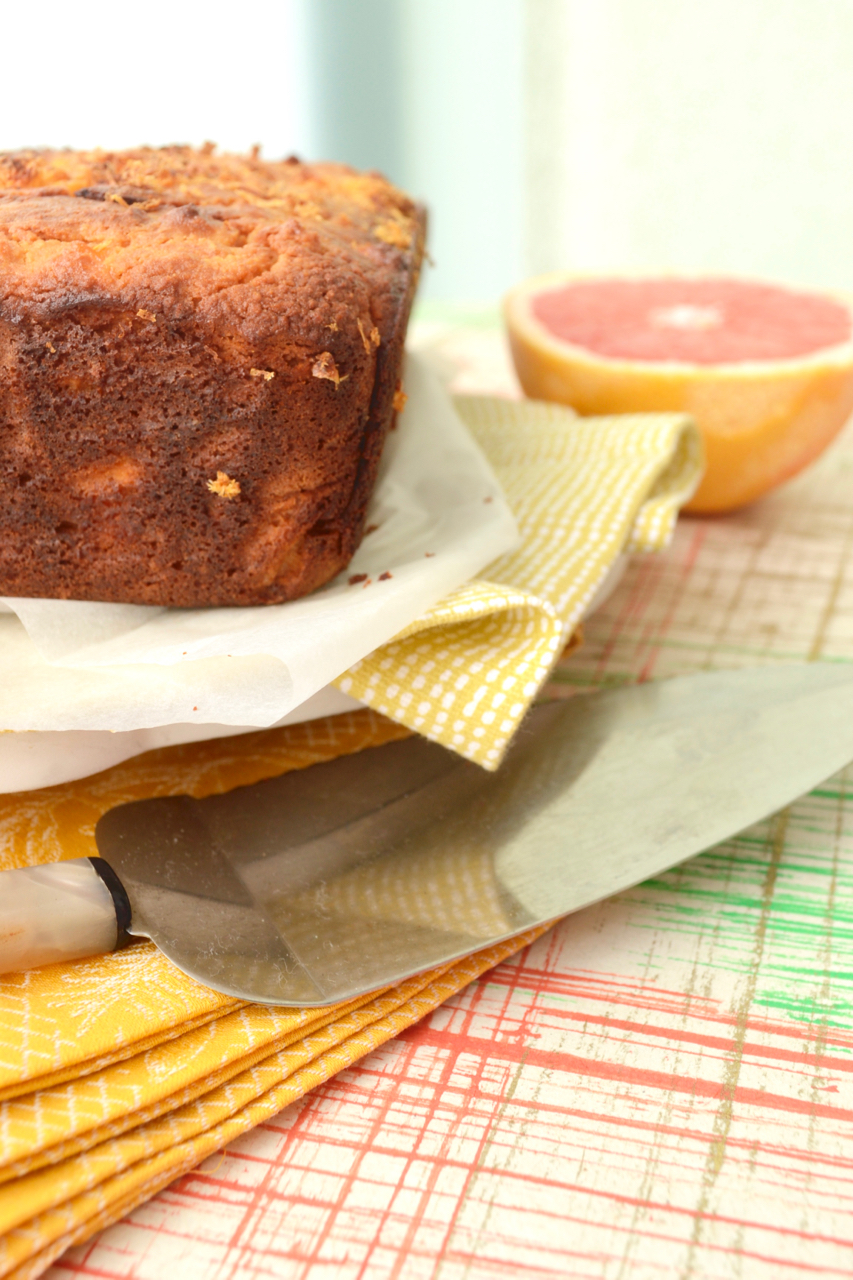 1. In a large saucepan, cover the grapefruit with water until just submerged and bring to the boil. When at temperature, reduce down to the lowest heat, clamp on a lid and leave for 1 hour until soft and yielding.
2. Take out the grapefruit and submerge in cold water. When cool enough to touch, blitz in a food processor (pulp, rind, skin, seeds and all) and allow the mixture to completely cool.
3. At this point, grease and line a large loaf tin and pre-heat the oven to 180ºC.
4. Meanwhile, cream the eggs,  honey and sugar in a stand mixer for about 5 minutes until thickened, glossy, light in colour and at a loose ribbon stage. *Note: you can do this by hand with a whisk but it will take 10 minutes or more
5. Weigh out the dry ingredients (flour, salt, powders) and stir half into the egg mixture, followed by all of the grapefruit mix, then the rest of the dry mixture.
6. Finish by stirring through the thick yoghurt and pour into your prepared tin.
7. Bake in the middle shelf of the oven for around 40-50 minutes until a skewer inserted in the loaf cake comes out clean. Allow to cool almost fully in the tin before attempting to remove and slice.