Even if homelessness hasn't directly affected you, homelessness is all around. It's in your town, it might even be on your street. You went to school with or maybe worked with someone who could now be homeless, or even have experienced homelessness before you knew them. It might not be a family member but maybe it's a friend of a friend. Homelessness is age-less, face-less, race-less and location-independent. Homelessness is staring us all in the face more than ever, so why are we still turning a blind eye to homelessness in Ireland?
Recently, the Irish government controversial rescinded the eviction ban and with housing supply scraping the barrel and housing demand at an all-time high, we firmly believe housing should be a fundamental right and we're incensed that this crisis is continuously facilitated to escalate.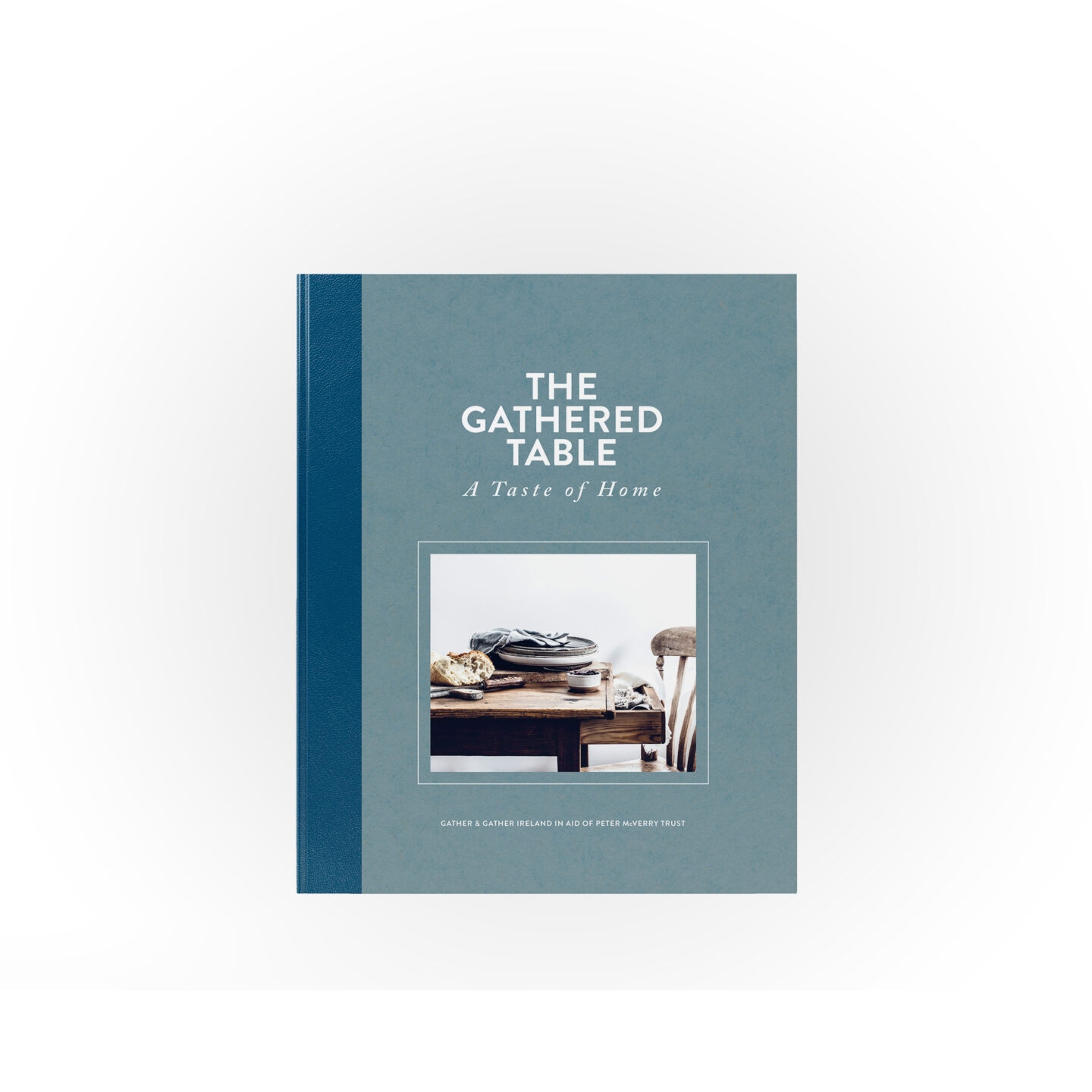 The Peter McVerry Trust has been opening doors for 40 years. Their incredible services support those living through homelessness as well as those at risk of becoming homeless through a number of services, schemes and initiatives, most notably their Housing First programme. Think we can all agree, unfortunately, their work is more important now than ever. We really wish it wasn't the case. But that's why we want to support them as much as we can, and we'd like to encourage you to support too, if you can?
How? Well at the end of March an amazing collaborative cookbook was launched, The Gathered Table: A Taste of Home — bringing together over 50 contributors across the food sphere, organised by Gather & Gather Ireland and published by Nine Bean Rows, the same publisher as our own book and the Blasta Books series.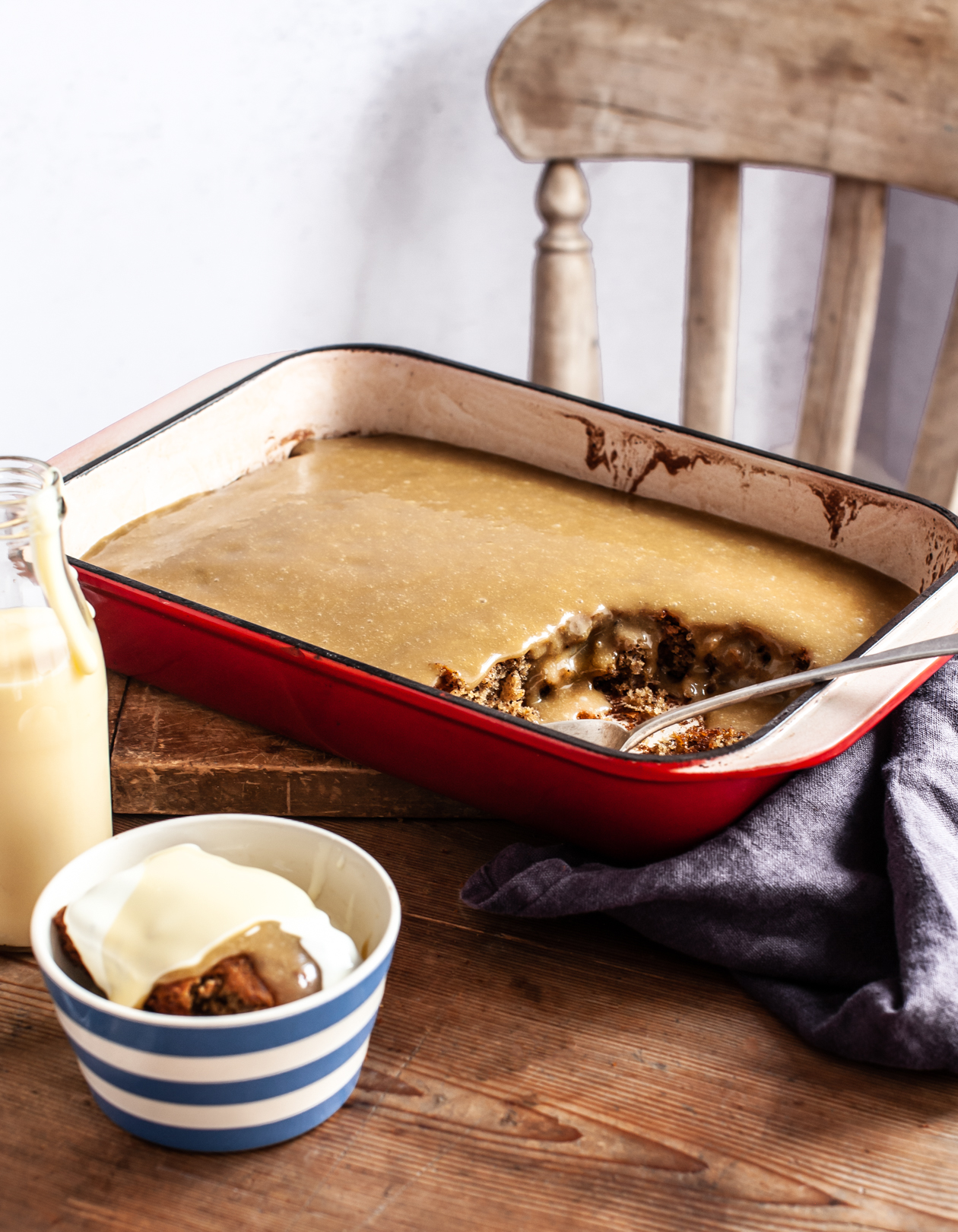 We were honoured to be asked to provide a recipe, with the brief of the most comforting recipe that reminds you of home. Ours is in the dessert section, our indulgent sticky coffee pudding.
The list of contributors is as follows:
Chefs/Restaurateurs
Ahmet Dede (Dede **, Baltimore, Cork)
Aidan McGrath (The Wild Honey Inn * , Lisdoonvarna, Clare)
Aishling Moore (Goldie, Cork)
Anna Haugh (Myrtle, London)
Aoife Noonan (Pastry chef, Sydney)
Caitlin Ruth (Caitlin Ruth Food)
Claire and Christopher Arnold (Lennox Street Grocer)
Danni Barry (Former Michelin-starred chef, now Ballynahinch Castle)
Denis Cotter (Paradiso, Cork)
Domini Kemp (Itsa… Group)
Dvir Nusery (Mezze, Tramore, Waterford)
Elaine Murphy (The Winding Stair, Dublin)
Eoin Cluskey (Bread 41, Dublin)
Gareth Mullins (The Marker, Dublin)
Gaz Smith (Michael's, Big Mike's, Little Mike's, Dublin)
Graham Herterich/The Cupcake Bloke (The Bakery, Rialto, Dublin)
Jack and Theo Kirwan (Sprout & Co., Dublin)
Jess Murphy (Kai, Galway)
JP McMahon (Aniar, Cava Bodega, Galway; Food on the Edge)
JR Ryall (Ballymaloe House, Cork)
Keith Coleman (Private chef)
Kevin Burke (Library Street, Dublin)
Kwanghi Chan (Bites by Kwanghi, Dublin)
Lily Ramirez-Foran (Picado, Dublin)
Mark Anderson (Gather & Gather, Dublin)
Neven Maguire (MacNean House and Restaurant, Cavan)
Niall Sabongi (Sustainable Seafood Ireland)
Richie Castillo (Bahay, Dublin)
Santosh Thomas (3 Leaves, Dublin)
Sunil Ghai (Pickle, Tiffin, Street, Dublin)
Tara Gartlan (Pastry chef & chocolatier, Monaghan)
Tara Walker (Private chef, Louth)
Wade Murphy (1826 Adare, Limerick)
Food Writers & Industry Leaders
Georgina Campbell (Georgina Campell's Ireland Guide, President Irish Food Writer's Guild)
Darina Allen (Ballymaloe Cookery School)
John and Sally McKenna (McKenna's Guides)
Kristin Jensen (Nine Bean Rows)
Russell Alford and Patrick Hanlon (GastroGays)
Paula McIntyre (Broadcaster/chef)
Eva Pau (Asia Market)
Ruth Healy (Urru Culinary Store)
Anthony O'Toole (Food and travel advisor)
Manuela Spinelli (Euro-Toques)
Michelle Darmody (Food writer, researcher, activist)
Ruth Hegarty (Consultant)
Suzanne Campbell (Writer and broadcaster; Irish Food Writing Awards)
Producers
Aisling and Michael Flanagan (Velvet Cloud)
Ellie Kisyombe Ellie's Kitchen Home Edition
Grainne Mullins (Grá Chocolates)
Olivia Duff (Maperath Farm)
Pat Whelan (James Whelan Butchers)
Peter Hannan (Hannan Meats)
Rick Higgins (Higgins Family Butcher)
Sally Barnes (Woodcock Smokery)
Siobhan Ní Ghairbhith (St Tola Cheese)
We hope you can support this cookbook and all it stands for and supports. All proceeds are going to Peter McVerry Trust. Order (€30) from ninebeanrowsbooks.com or pick up in bookshops and independent retailers around Ireland.