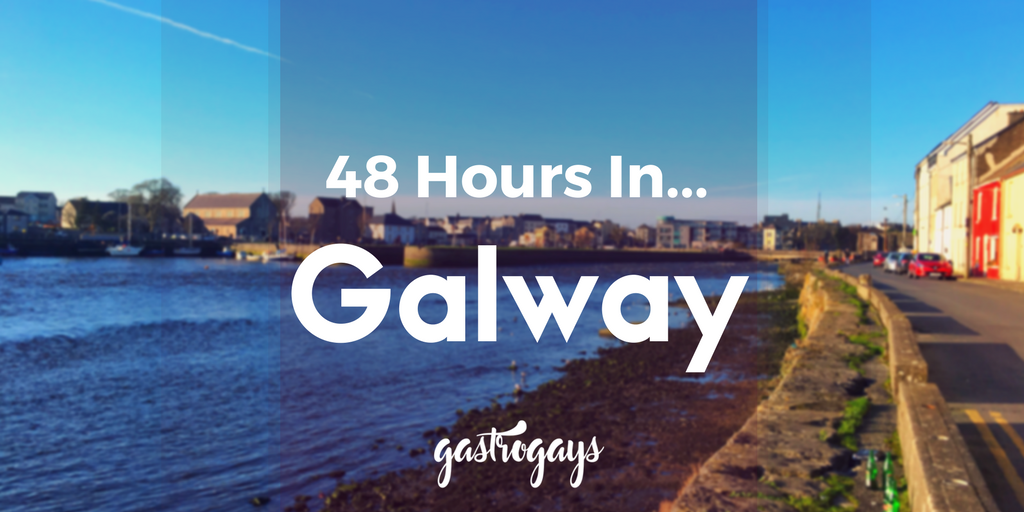 Ireland is not city-rich like the United Kingdom is. We've got two capitals – Dublin, first city of the Republic of Ireland, and Belfast, Northern Ireland's first. Zoning in on the Republic, Cork in the southwest is our second city but the accolade of third city would naturally be Galway – though Limerick, Waterford or Kilkenny might take offence to that statement!
Galway has a decidedly different vibe to any other Irish city or large town. Known as the City of Tribes, culture beats at its heart; art, song and dance skip through the streets as a brisk Atlantic wind does; and food and drink fuel the belly of this city along the Connemara coast.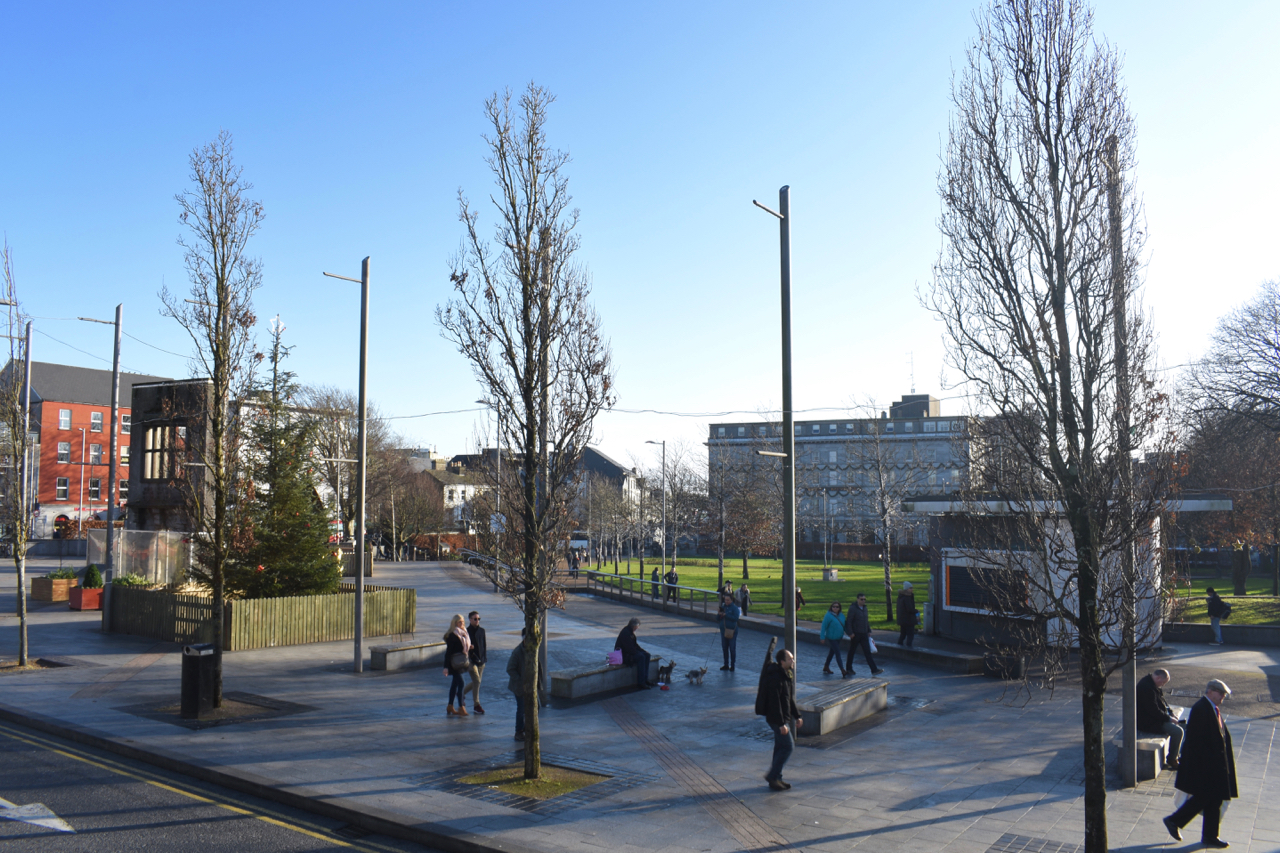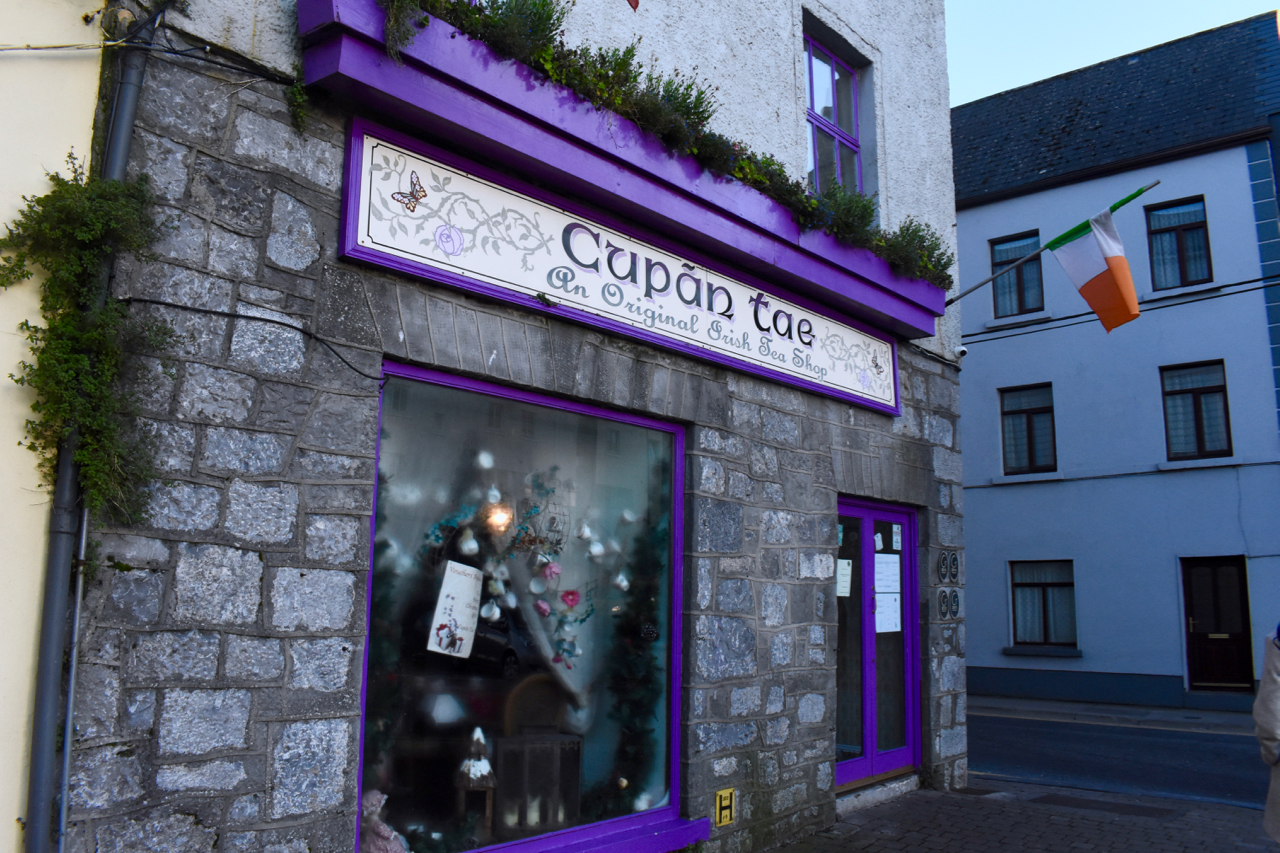 If you find yourself going West, naturally Galway is a must-stop. Whether for the craic agus ceol inthe tigh tabhairne (pubs), the finest West of Ireland produce punctuates menu at top restaurants or the unique energy in this vibrant, artistic city, here's how we would spend 48 hours in the capital of the province of Connaught, Galway city.
If you're splurging on a fancy stay, we recommend Galway's only five-star resort and spa, The G Hotel – the 100-room hotel with design eye from Philip Treacy which opened in late 2005 on the edge of Lough Atalia and quickly became one of Ireland's most popular spots for a weekend getaway as well as being one of Connaught's premier wedding and event venues. Click through to read our full post on The G.
Go on the Galway City Tour Bus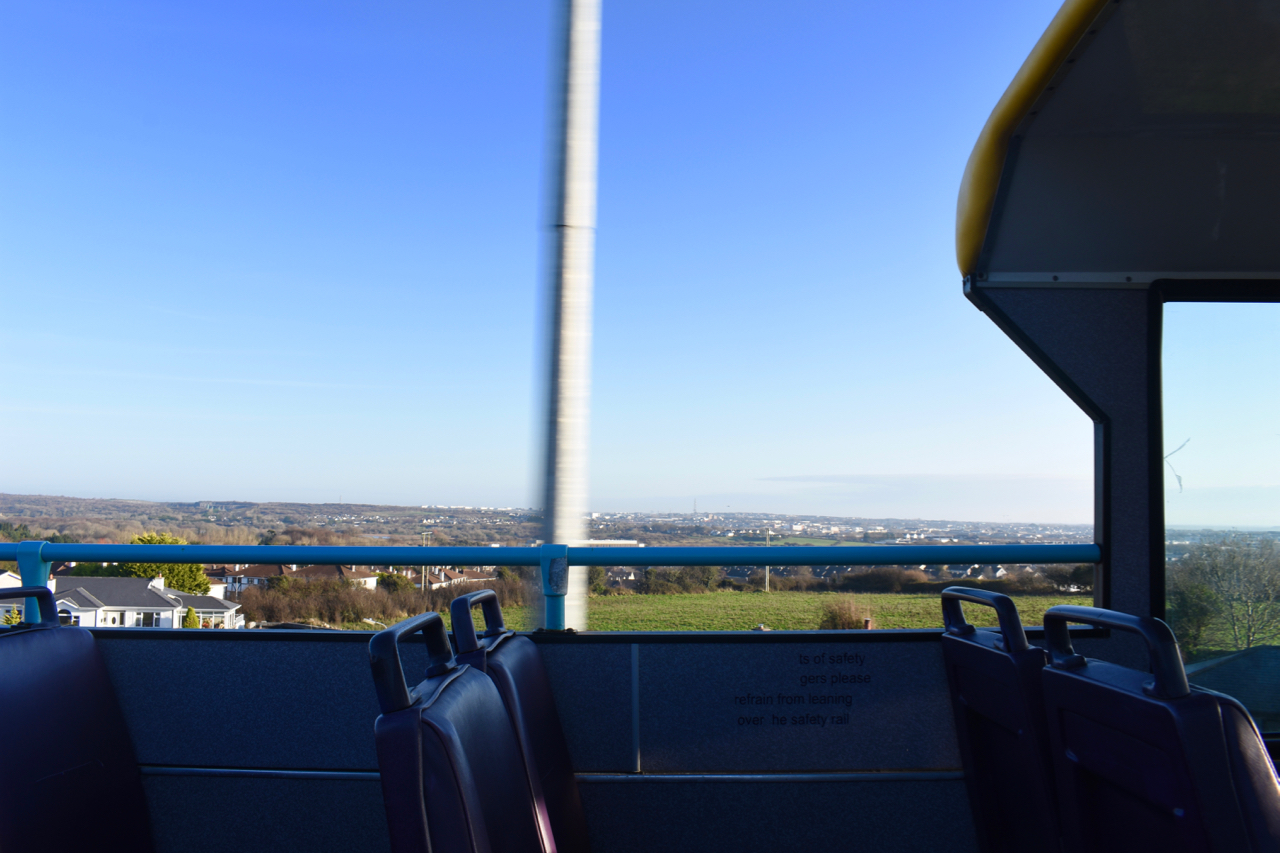 It's old school, but we love a city sightseeing bus tour and the Galway City Hop on-Hop off Tour is no exception. Galway is a small, walkable city so we like that the bus tour goes out of town towards the university, up into the hills and down along Salthill – maybe areas you wouldn't explore on your own on a short trip to Galway.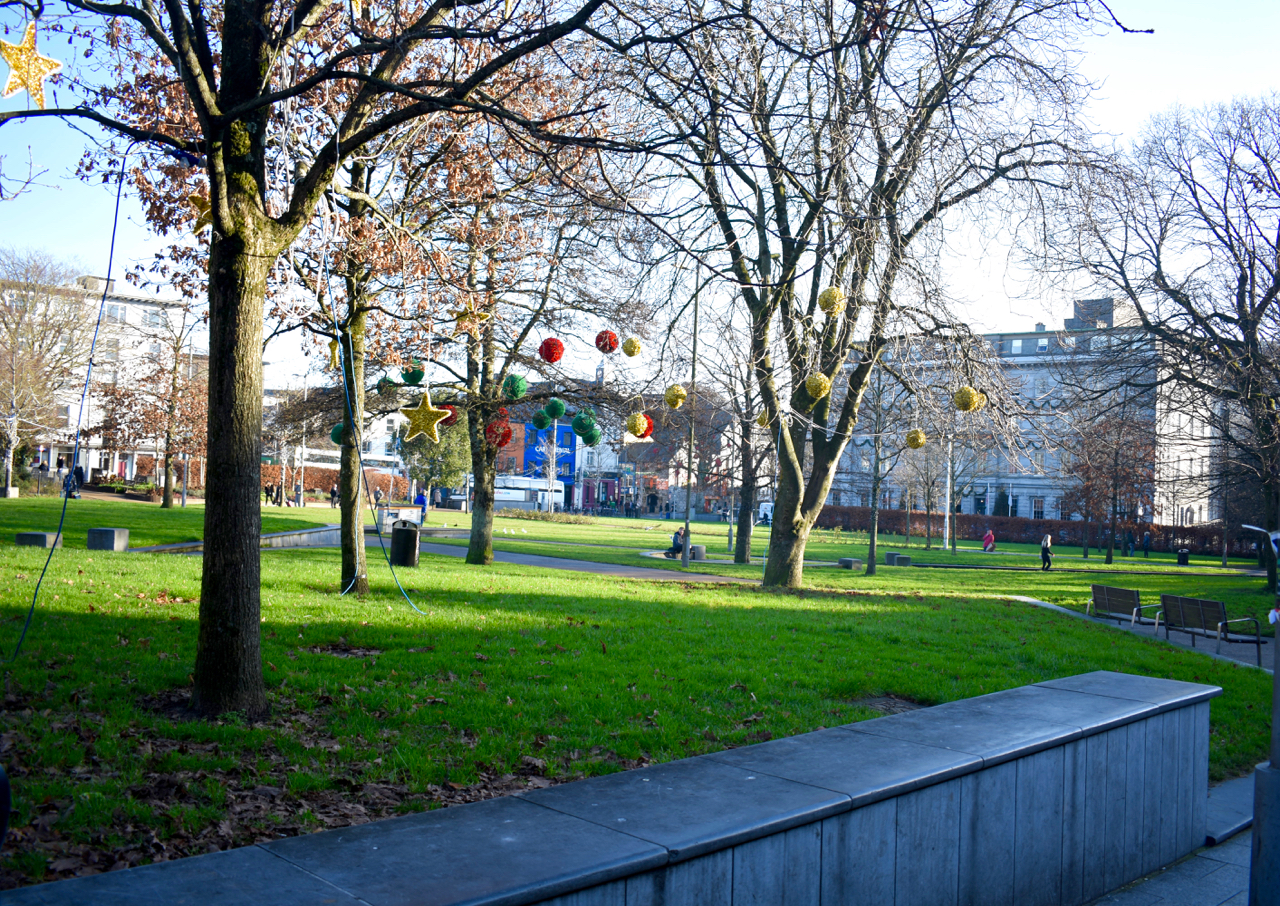 Full of characterful commentary,  it's about €10/€12 per adult for an hour's journey, departing from Eyre Square.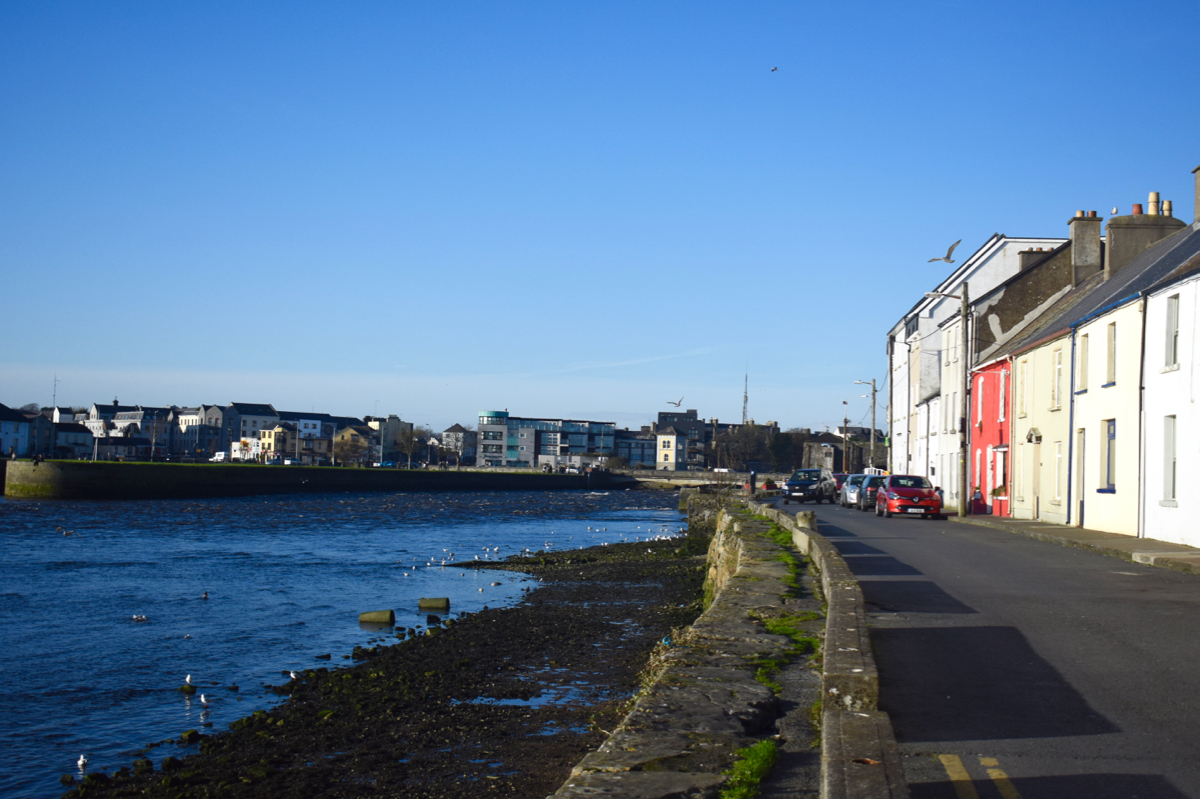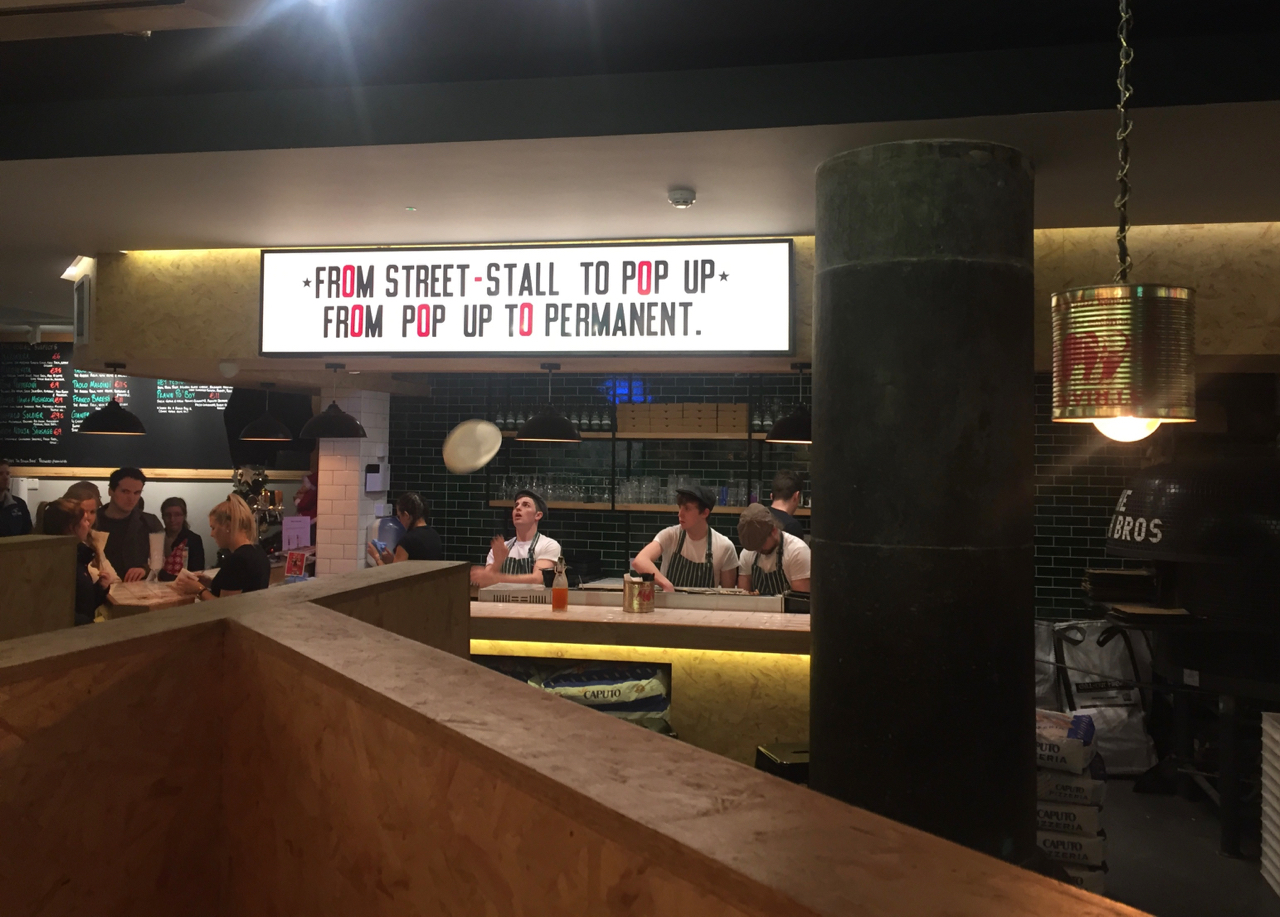 The best pizza in Galway, we're assured. The Dough Bros is a relative newcomer to the casual restaurant scene with its bricks and mortar base for what begun as a street food van in 2013. Now based in the Cathedral Building on Middle Street, it's hipster heaven with industrial elements, tile, upcycled wood and music paraphernalia 'round the place.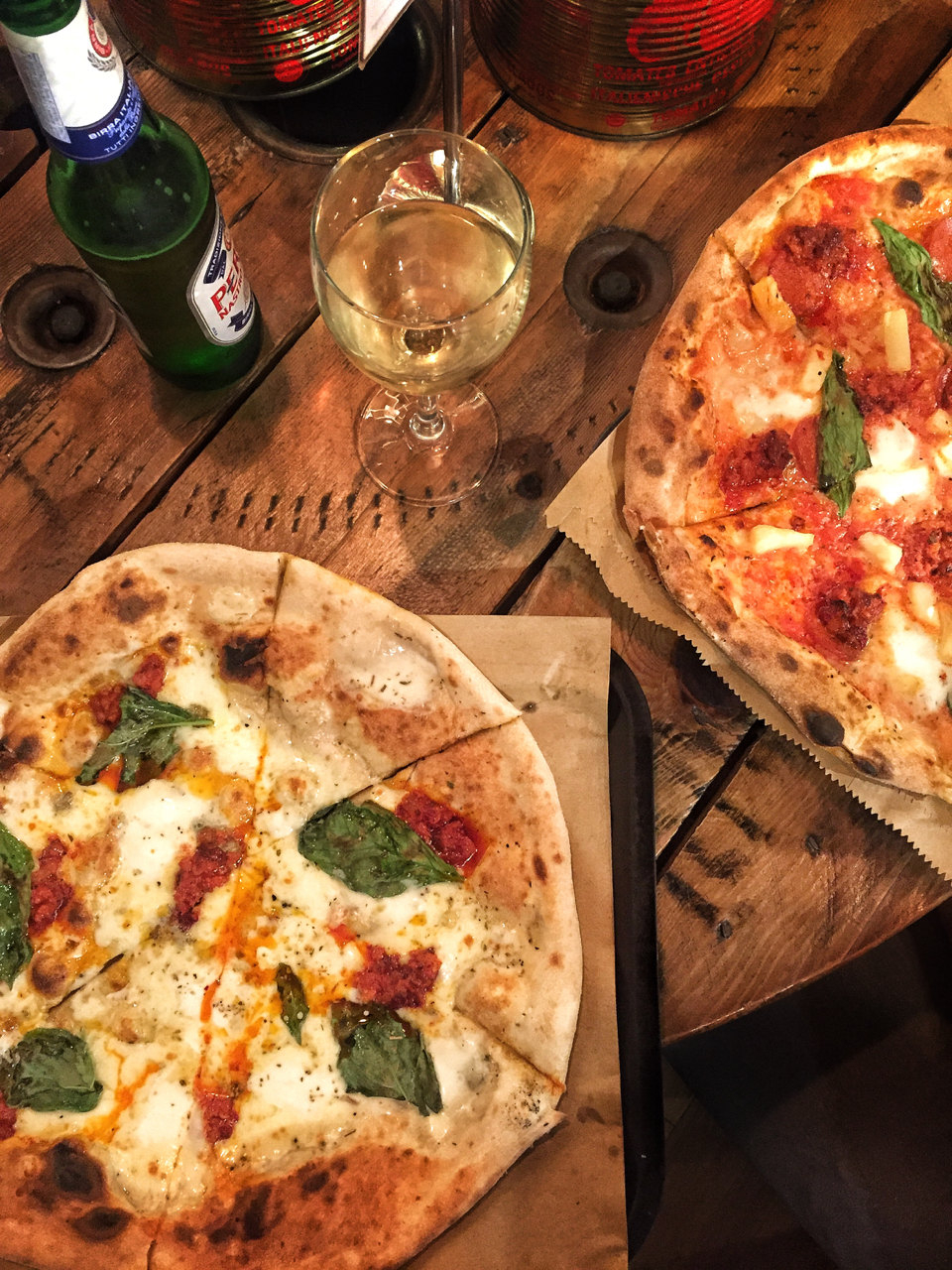 The pizza is incredible and washed down with a cheap glass of wine or an ice-cold beer, it's simply heaven. There was a huge queue when we arrived (and we were turned away earlier in the day owing to problems heating their wood-fired oven) but it's worth the wait. Arriving to your table all bubbly dough-ed and awesomely charred, their pizzas are the optimum meeting point on the chewy to crisp axes whilst toppings and cheese are kept conservative, allowing the base to really sing – with a name like this, your dough has to stand to the test.
Looking for authentic West of Ireland produce? Food emporium, bakery, deli, restaurant and café McCambridges has been serving gourmet Galwegians since 1925 on Shop Street. Pick up exceptional local produce, grab a bite to eat and chat to the friendly, knowledgeable local staff – you might even be persuaded to try a local tipple, too!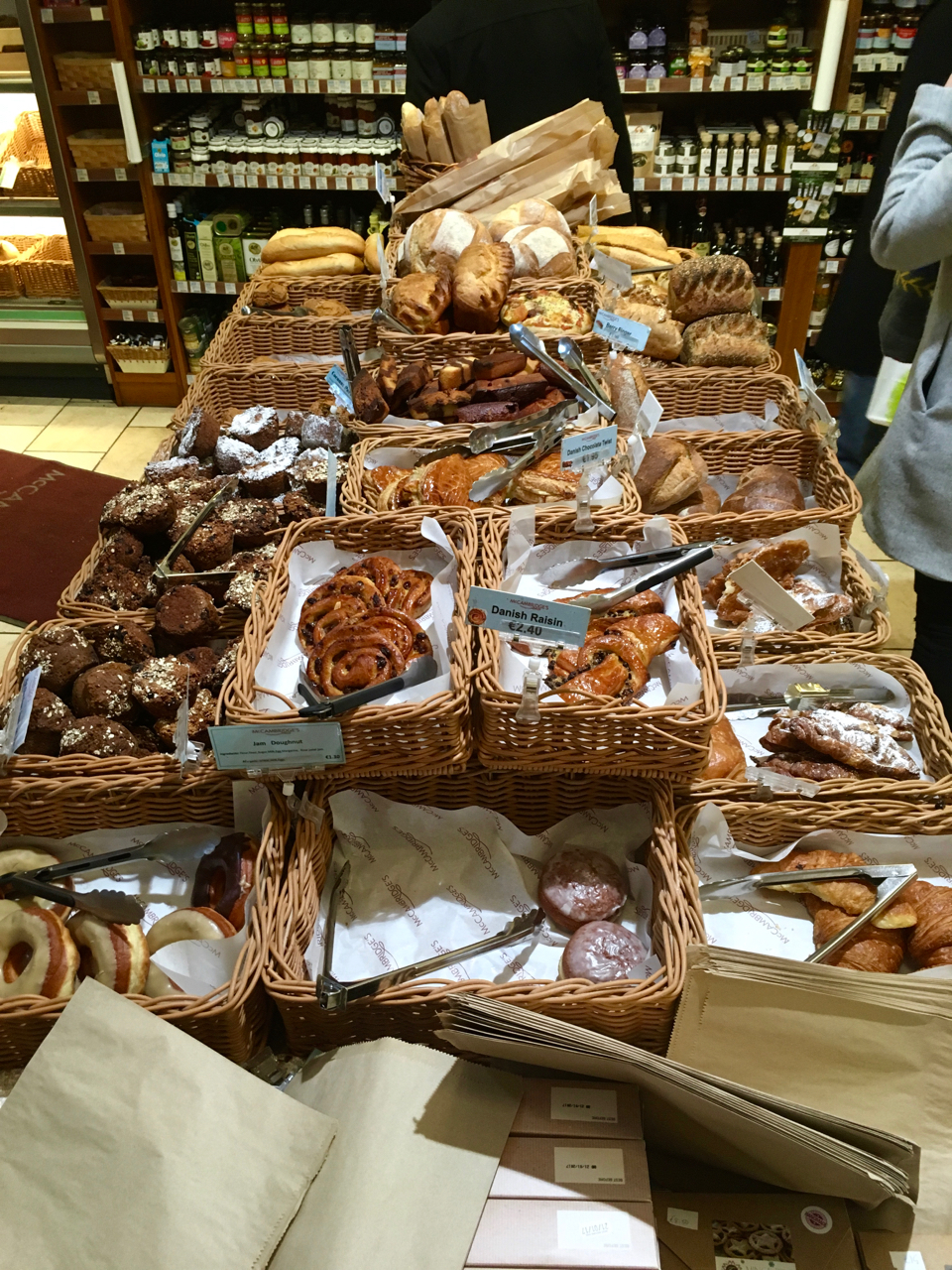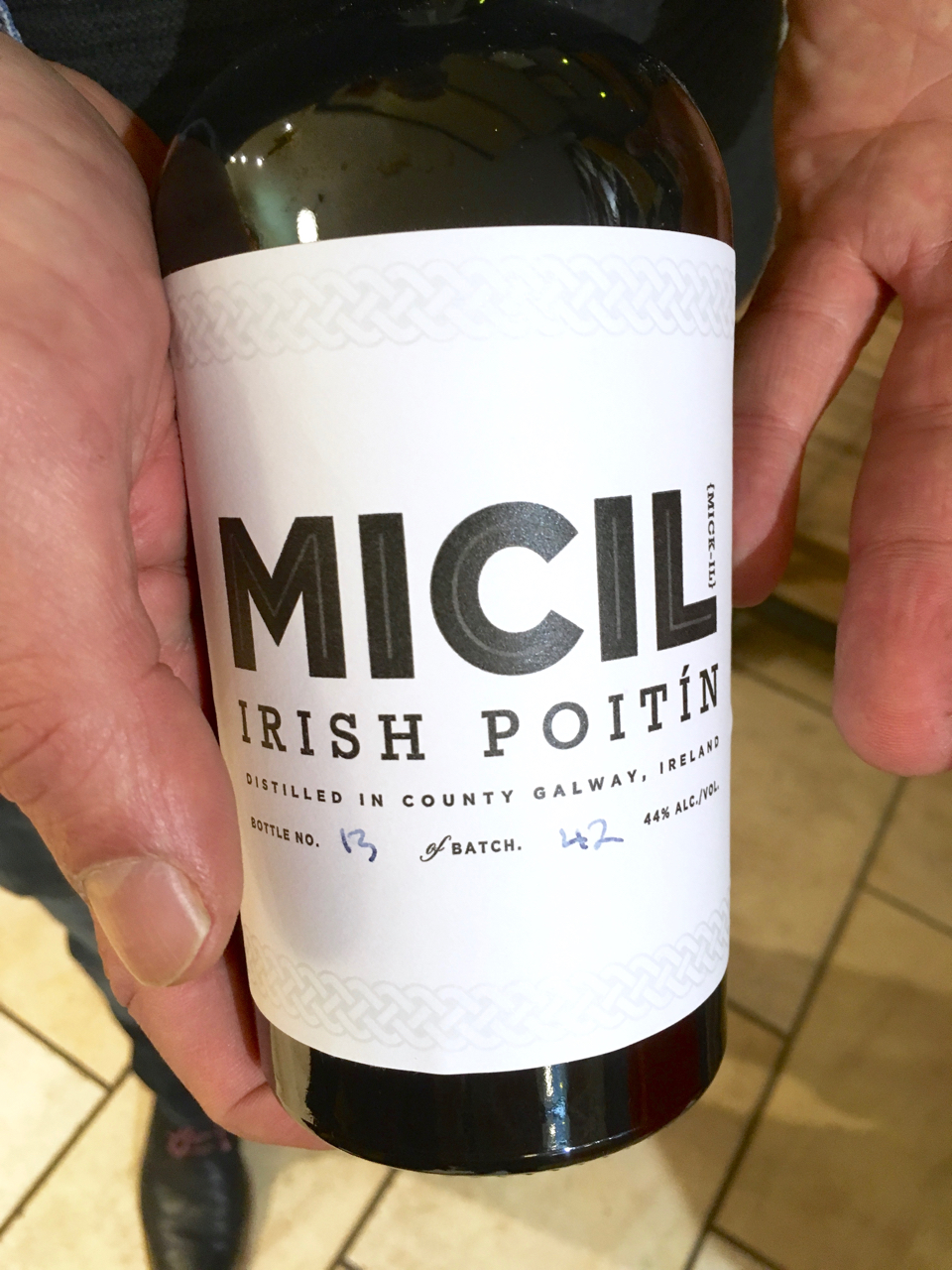 Chef JP McMahon is arguably the current godfather of Galway's dining scene, with Michelin-starred Aniar under his belt as well as Eat at Massimo; this is his more casual outpost, tapas restaurant Cava Bodega on Middle Street (the opposite end to Dough Bros). Our suggestion? Order a spread of tapas dishes and ask for the specials on the day.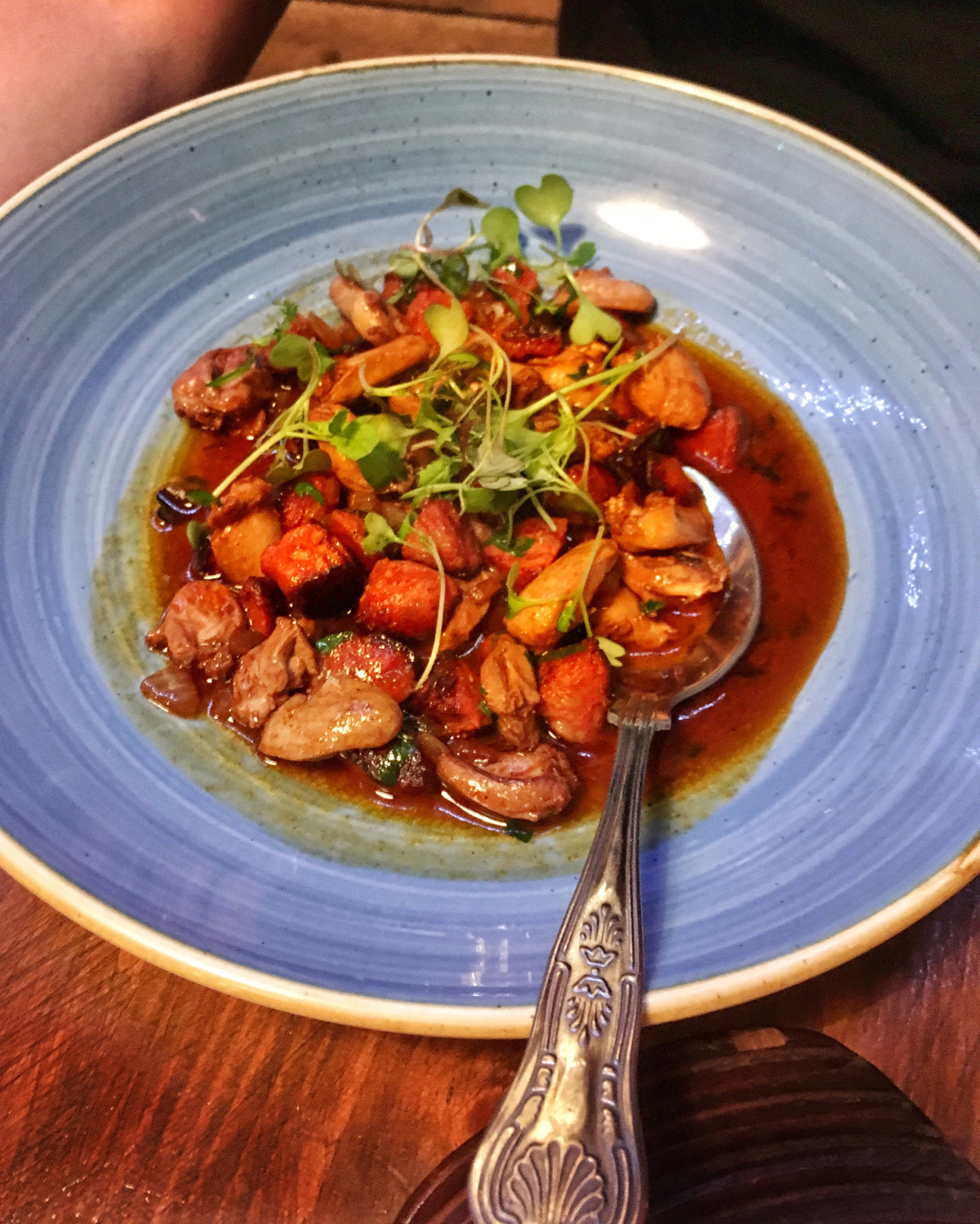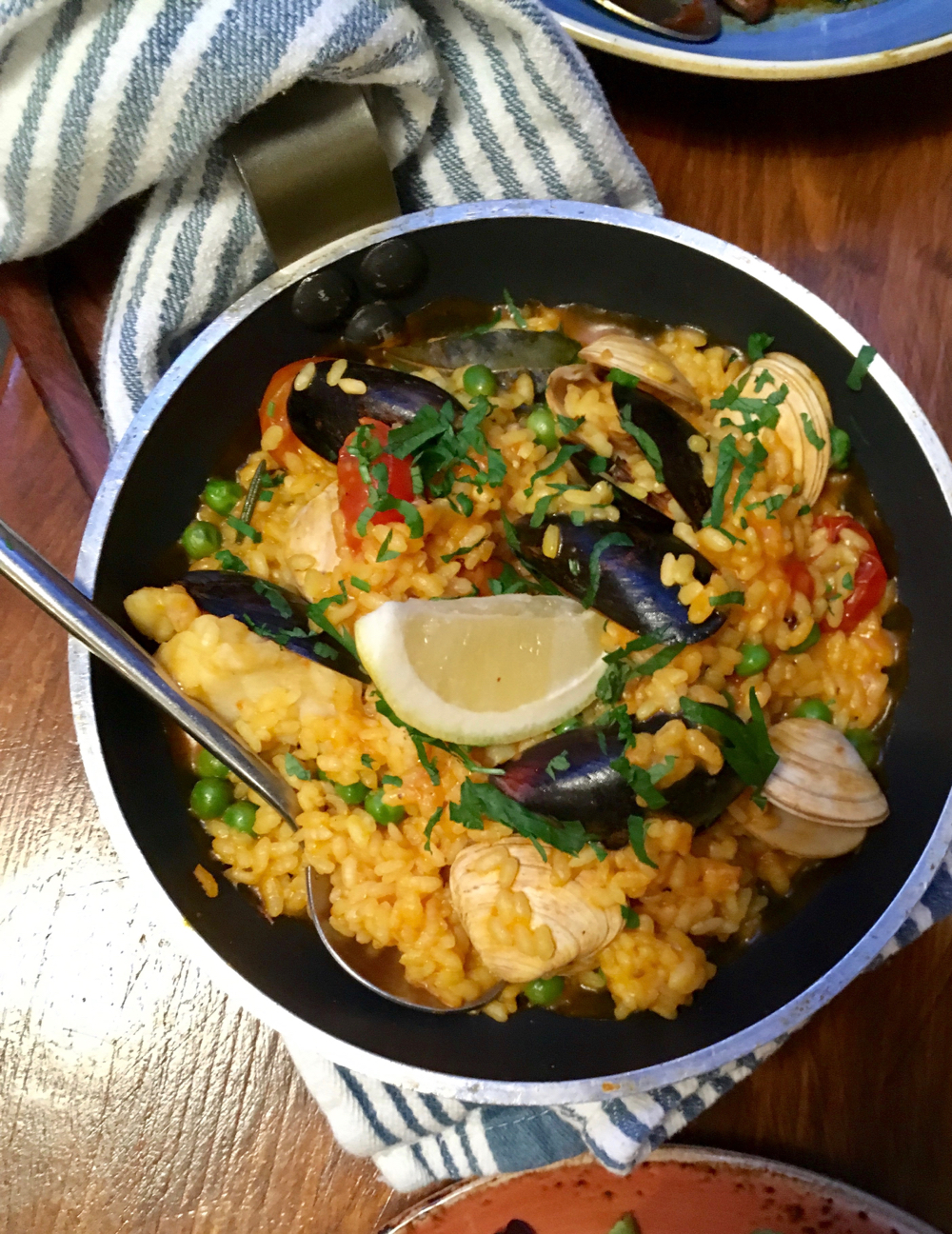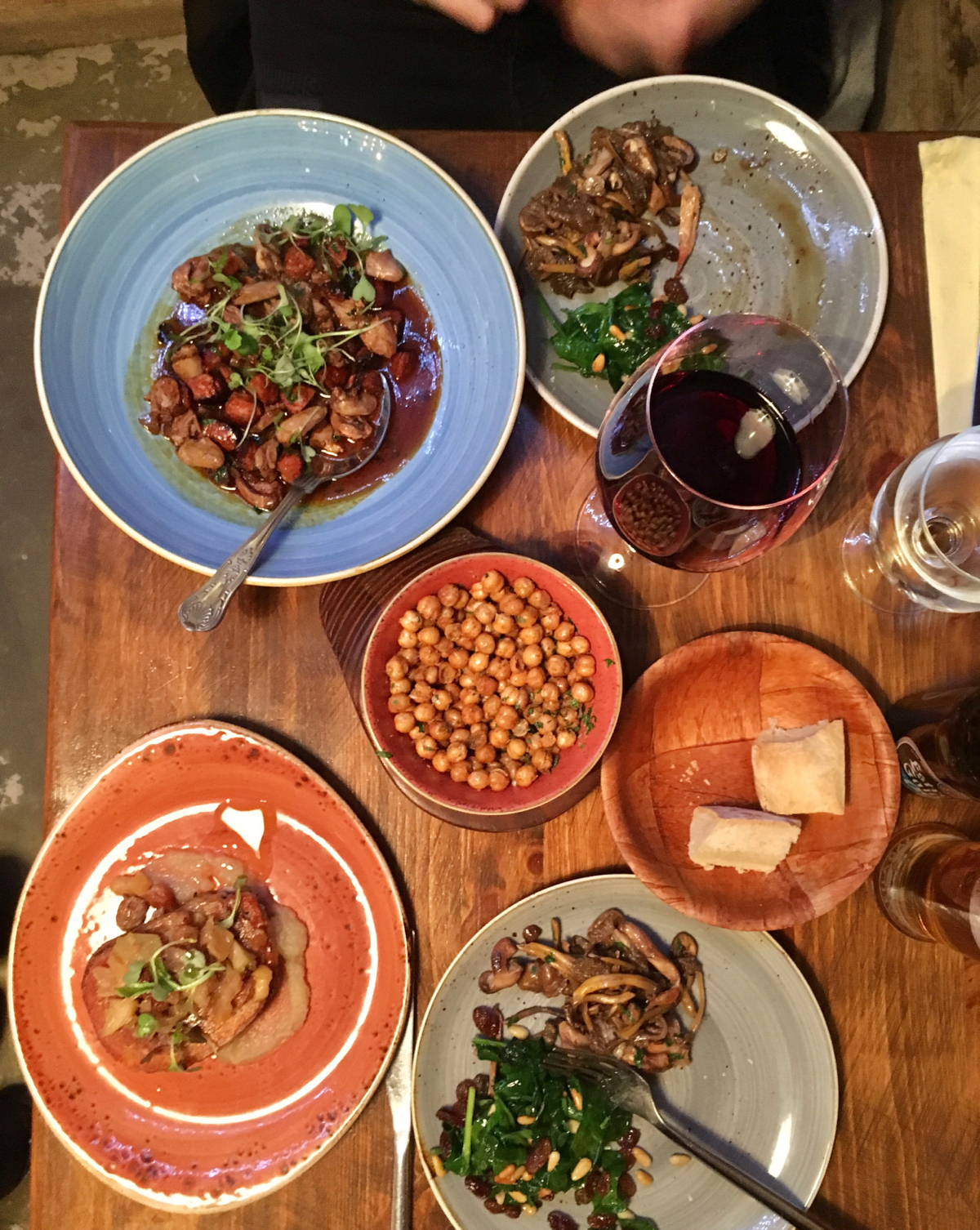 We shared about 10 plates and each was sublime, washed down with an incredible Spanish red that perfectly complemented the rich dishes. We had a mixture of meat, seafood, offal and vegetarian tapas – oh and the spicy chickpeas (garbanzos fritos) and pork crackling are must-order nibbles whilst you peruse the menu.
One of Galway's most famous pubs, Tigh Neachtain's hard to miss shining proudly in its bright blue and yellow hues on Cross Street.
A tiny front-room of a bar with lots of little nooks, crannies, love seats and quiet corners out back if you can find a space, alternatively perch by the bar surrounded by roaring conversation or brave the brisk Galway cold whilst nursing your pint on the streetside seating.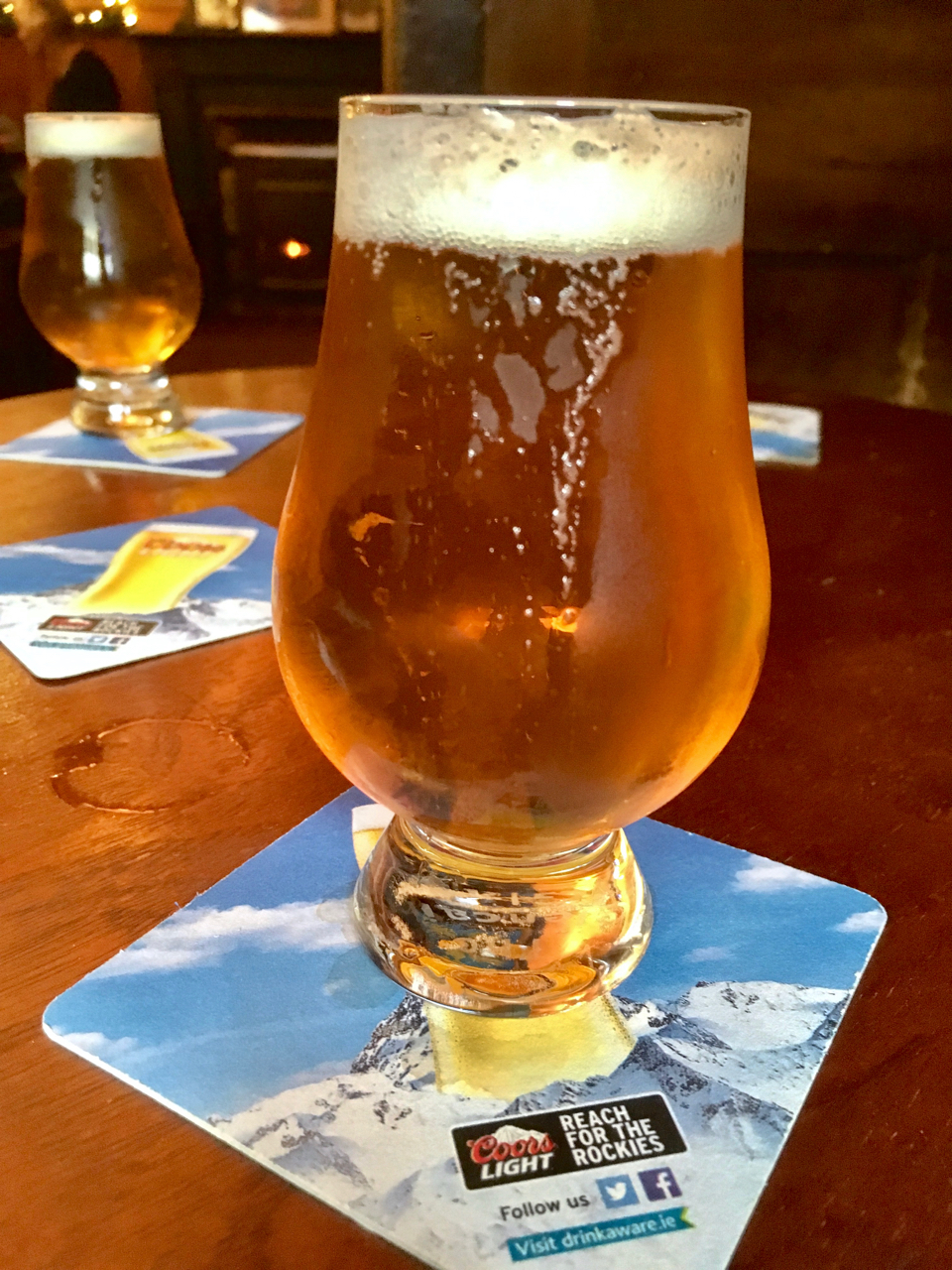 Not only is there a well-appointed beer line-up, there's fabulous wine selections and a discernible spirits list. This pub's a big supporter of local artists, with a frequently-changing selection of Irish art adorning the walls alongside vintage posters and Napoleon-themed art (ask the staff!)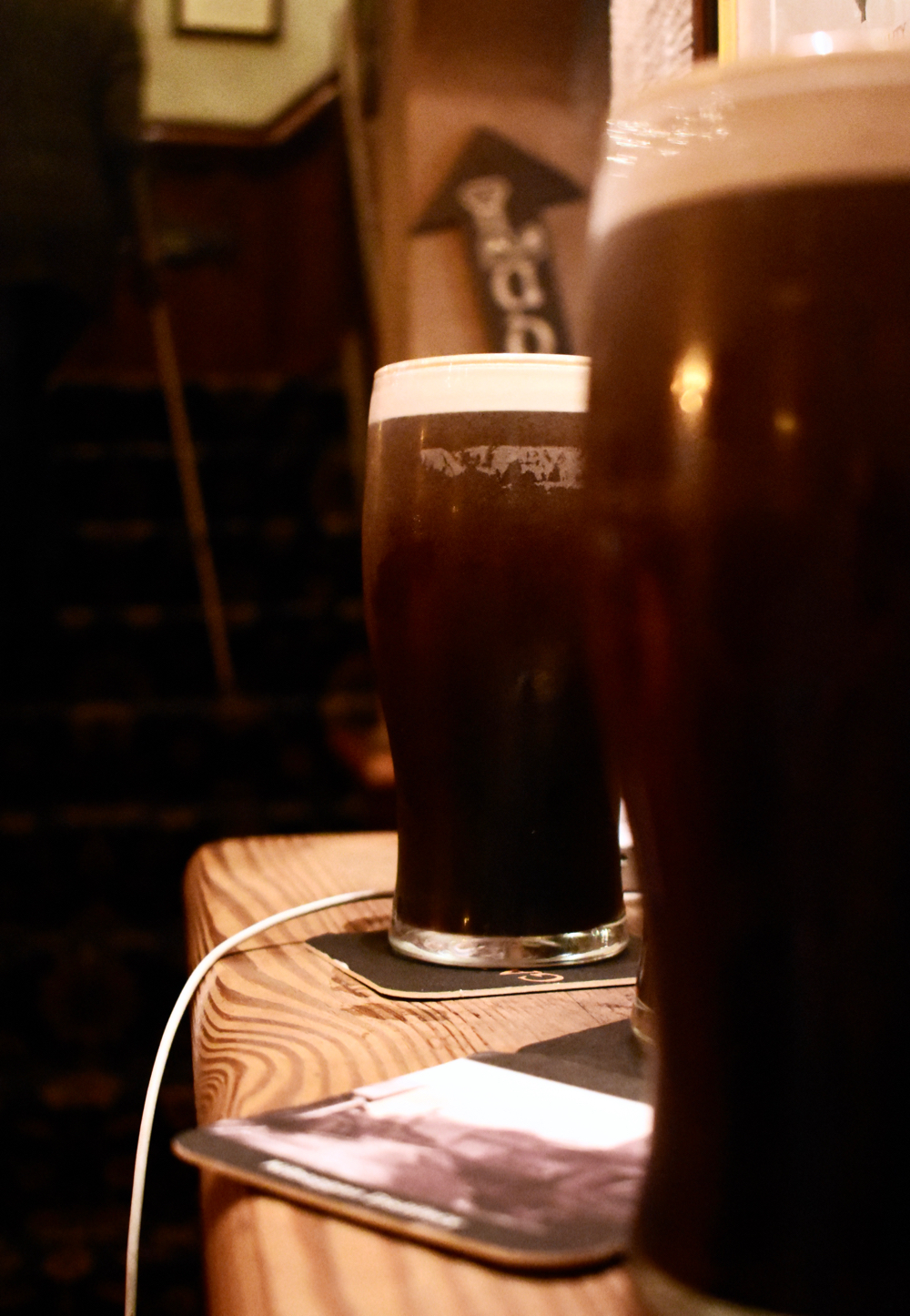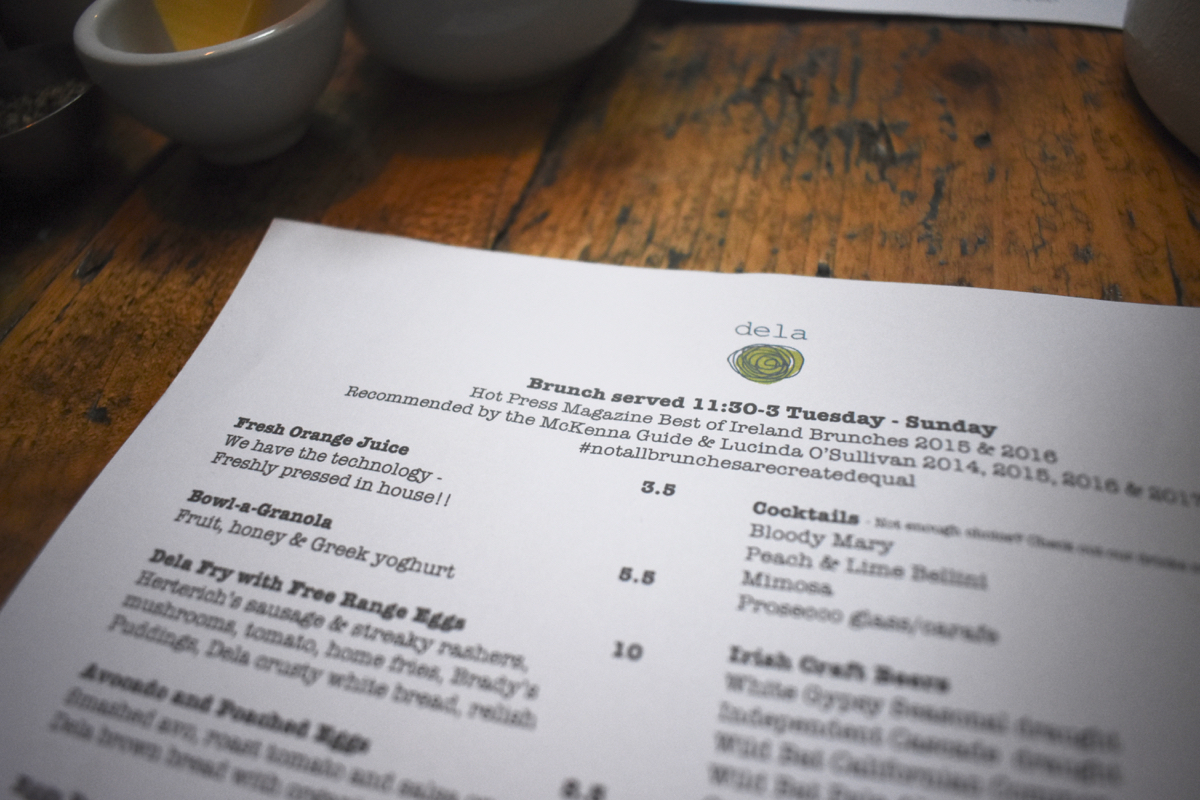 We kicked off another day with brunch at Dela, whose Instagram we imagine every Irish Millennial and food lover follows. We were lucky to get a table at this popular spot we've long-admired online and been recommended countless times.
Dela's thing is brunch, served practically every day of the week, but it also plays double duty for evening service after 5pm, Thursday to Saturday. Much of their produce is self-grown and freshly-picked for kitchen service and local meat and dairy take precedence, whilst Irish tipples and locally-brewed craft beers bolster an exciting drinks menu, too. From a Bellini to a Black Donkey Scythe, you'll definitely find something you love to wash everything down.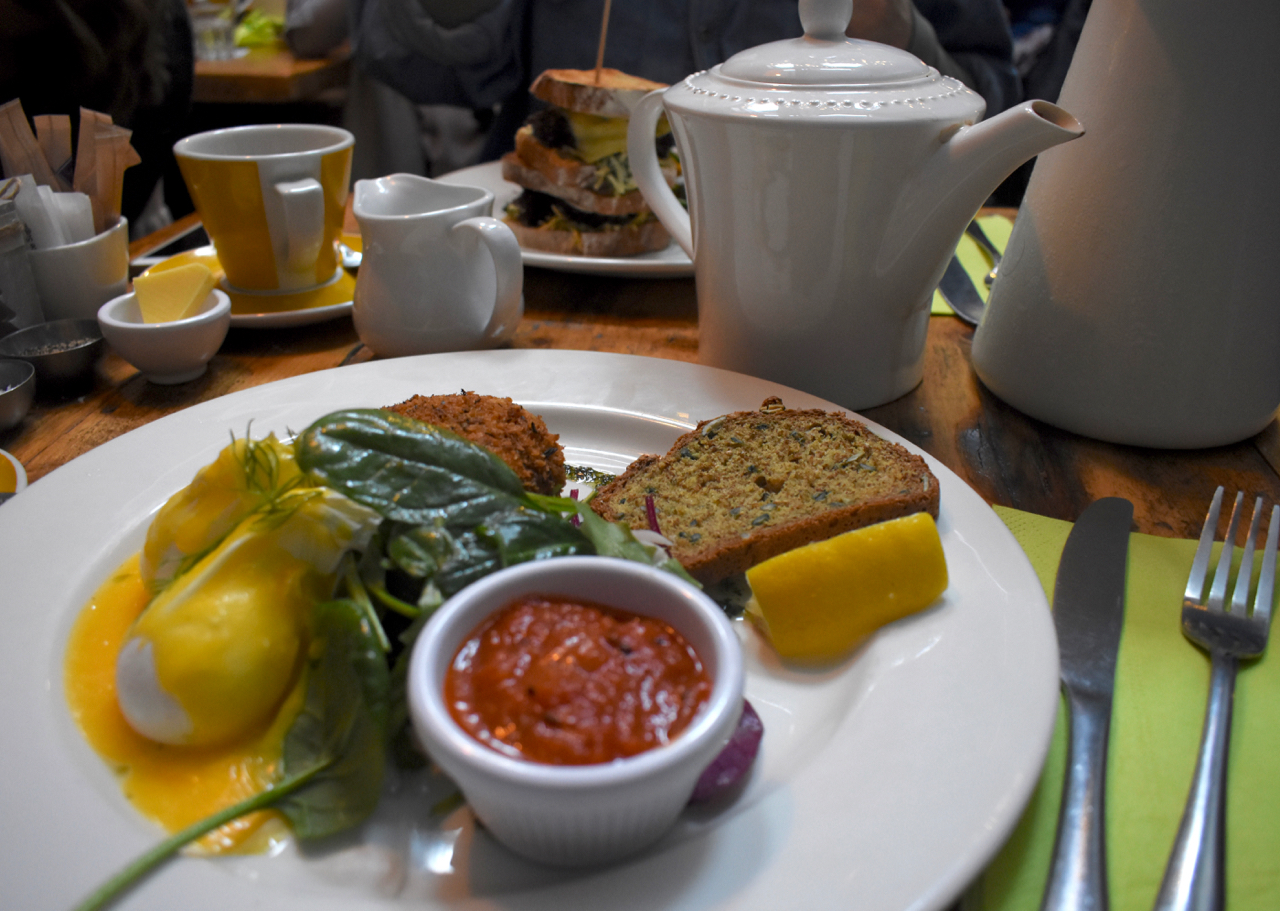 We heard about local foodie expert Sheena Dignam online whilst researching our trip and we were thrilled to be able to book ourselves two spots on a food and drink walk around the city. A wonderful introduction to all the produce, pubs and restaurants that Galway has to offer, we can't recommend this enough as a starting point to a trip to the city – best arrive a bit peckish.
Click through to read more about this exceptional afternoon tasting the best of what Galway has to offer.
Tucked in a tiny little outpost on Quay Street, blink and you'll miss this little speciality coffee shop. But there's nothing meager about Coffeewerk + Press' offering, arguably one of Galway's best. However coffee takes equal billing here as it's both a café and a craft shop and publisher (more of which you can read in Aoife McElwain's Irish Times column).
We particularly loved the Irish postcards, especially the range by the local Irish language artist Project Gala. Even if you can't stay and sip-in, take away your coffee in this gorgeously designed paper cup, also Gala-designed.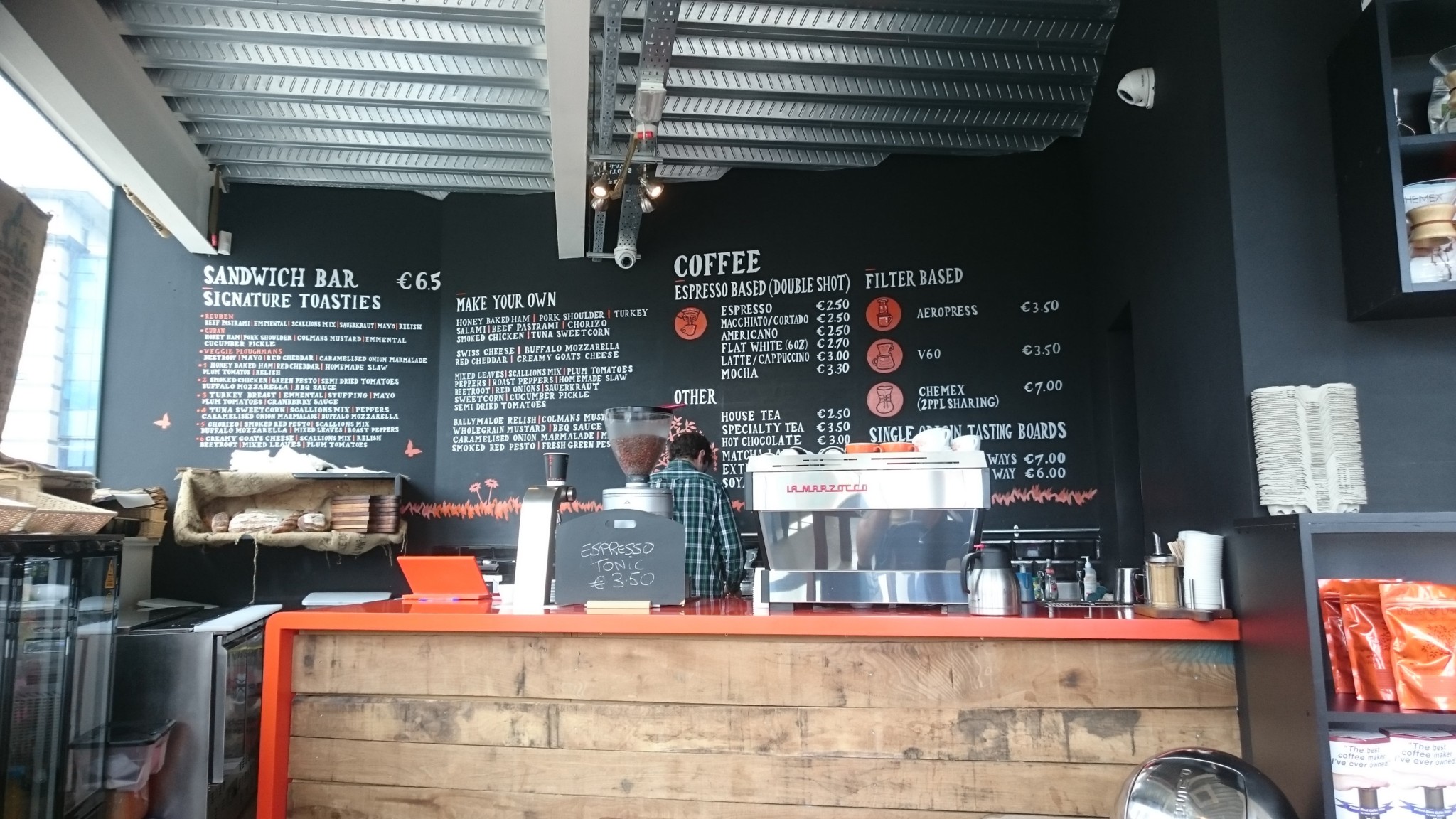 Other great coffee stops in Galway include Badger & Dodo near the train station, The Lane on Druid Lane near the Spanish Arch and Caprice Cafe on Church Lane.
An Afternoon Stroll on Salthill Promenade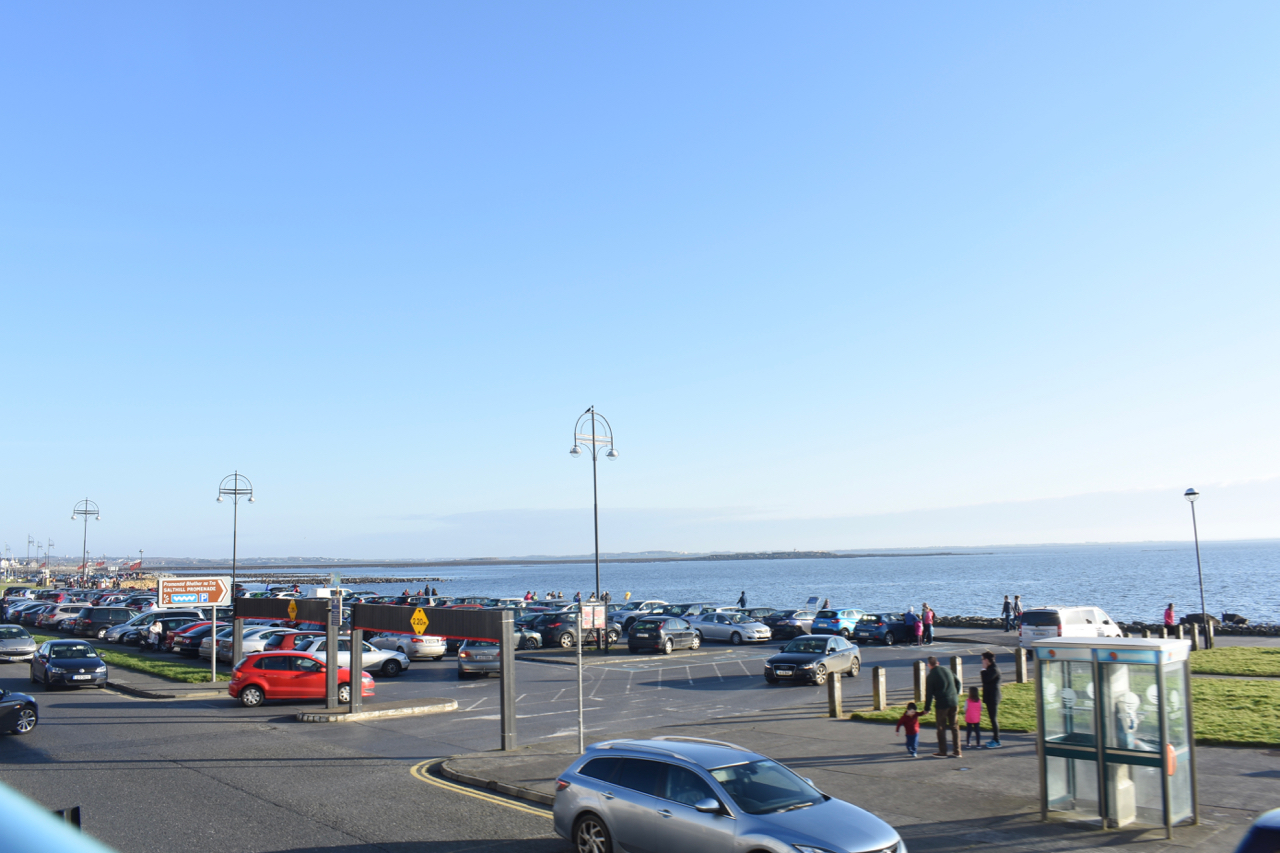 There's nothing like breathing in that crisp, fresh sea air and luckily it's not far from Galway city centre. A 15 minute walk from town lands you along Salthill promenade, punctuated by amusements, pubs, hotels and some of the most expensive seaside properties in Co. Galway. Public buses do the journey too, as do the tour ones, but if you need a brisk mile or two to work off brunch or lunch, this is the place to embark upon it. The weather can be unpredictable and always windy but this is Galway, through and through.
You'll be led by the nose to this cheese shop and wine bar on Churchyard Street. Arguably Ireland's biggest and best cheesemonger brand, stop by Sheridan's to sample some of Ireland's best farmhouse cheeses, chutneys, charcuterie and preserves. A foodie haven, with an additional little wine bar above!
Dinner and Cocktails at Tribeton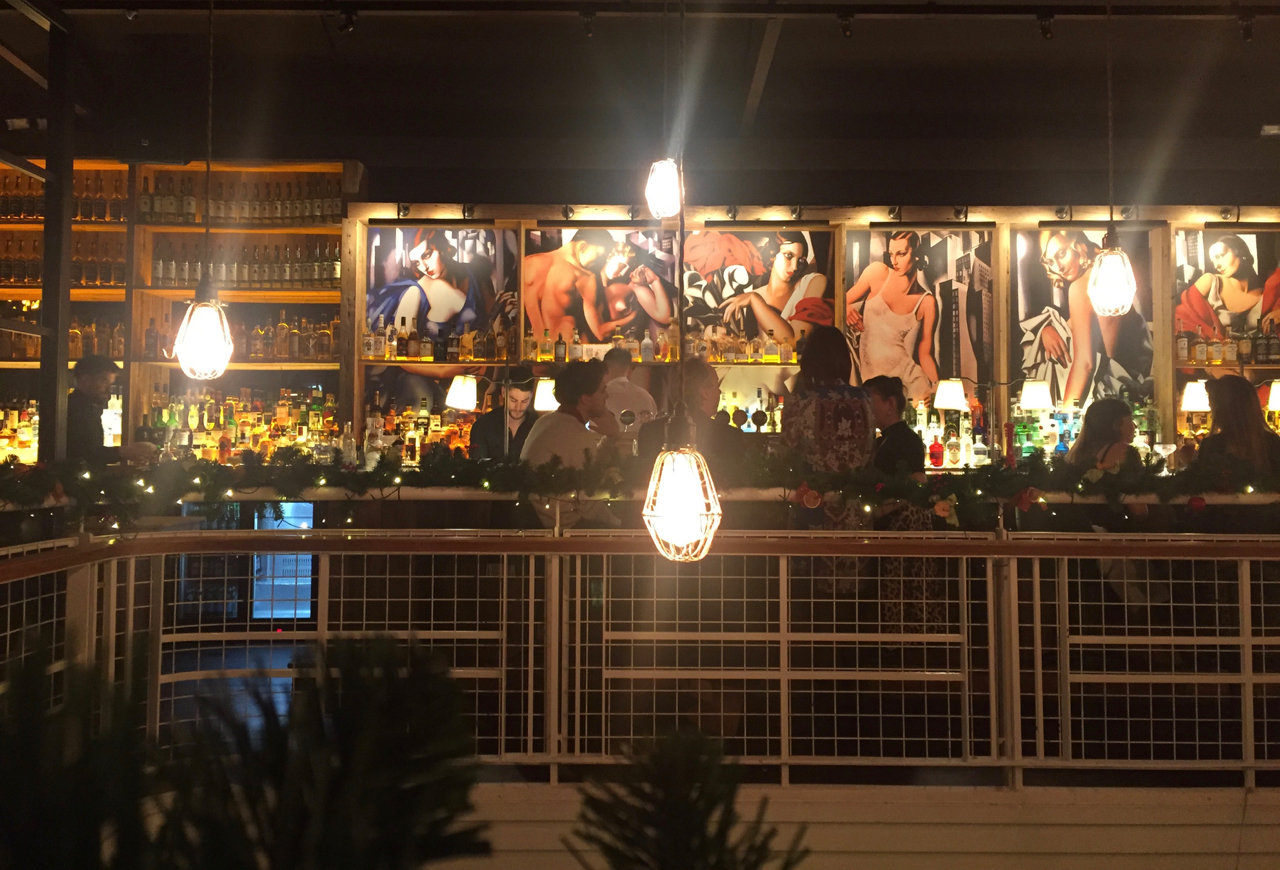 A wonderfully modern and trendy addition to the  city, open just over a year, Tribeton has big plans for 2017 as the ground floor transforms with a new all-day offering and more space for private events and bookings. Upstairs is well-appointed, interiors-wise hitting all of the trendy hallmarks including copper elements, filament bulbs, double height bar display and open kitchen.
The cooking is tasty and a solid effort, but nothing groundbreaking – a good option for those with a palette for familiar flavours and classic-with-a-twist dishes. Drinks are a big draw here, and their pornstar martinis are their biggest seller, which were delicious as was a sample of their seaweed-infused, locally-distilled Galway Gin.
We saw lots of group dining and also lots of people coming for cocktails and bar snacks – it reminds us a lot of Drake & Morgan in London, which you can click through to read more about. Another dinner option may be Restaurant GiGi's at The G Hotel, read more in our standalone post.
Other places we wanted to try (but couldn't, as we were visting in late December) were the city's duo of Michelin-starred restaurants, JP McMahon's Aniar and Loam by Enda McEvoy, as well as David & Jess Murphy's Kai and Ard Bia at Nimmo's. Sad, but next time. Definitely each individually effusively recommended to us, so we pass that on to you all.